Remember Frogger? All that excitement and tension standing in front of the arcade, helping frogs cross those lanes? As the roads got busier, our pulse got quicker and our focus sharper. Good old days of fun they were.
What if I tell you that you can have that fun again? And this time you don't have to go in search of an arcade. You can play it and feel the pumping adrenaline in your home and anytime you want. That's exactly what Crossy Road is going to give you.
The nostalgia of playing Frogger with much better graphics and better navigation! We know you are all too eager to check out Crossy Road already; however, we can't help but talk more about the game.
Is Crossy Road Exactly Like Frogger?
Play It On Andriod TV
It's A Character's Game
How To Play Crossy Roads?
Coins, Characters, And Progress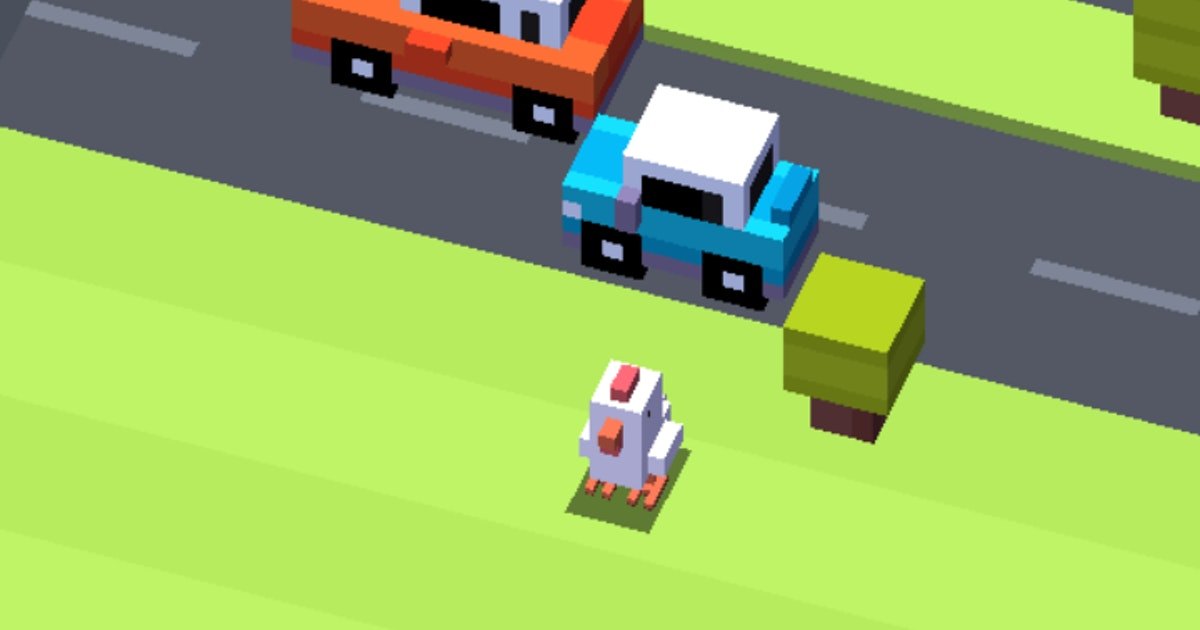 Is Crossy Road Exactly Like Frogger?
Crossy Road is modeled after Frogger, but it is not precisely like Frogger. For starters, in Crossy Road, you will be helping a chicken and many other characters cross the road and not just frogs.
Unlike the flat look of the arcade, this game is much more dynamic.
To give you a general idea of how the game looks, we can describe Crossy Road as a colorful and lively game that makes for a great gaming experience.
How Does Crossy Road Work?
The game is simple to play. You need to help your character (which is initially a chicken) cross the roads, tracks, and or water. There are coins along the way that you can collect. With the coins, you can unlock new characters like a rabbit, robot, cricketer, etc.
If you are playing on a smartphone, you need to tap your screen to move forward and swipe to move left or right. Sounds too easy to be interesting? Wait until you are trying not to kill your chicken in the traffic or by drowning him. As you move forward, the traffic and its speed intensify!
As you collect more coins, you can buy more characters. You win some characters as gifts too. Some of these characters have special game modes like the Android Robot, which can be navigated in a Candy Wonderland rather than the normal lanes.
Play Crossy Road on Andriod TV
You can enjoy playing Crossy Road not just on your smartphone but also on your Android TV. Let's face it, as much as we love our smartphone, playing on a big screen is much more fun.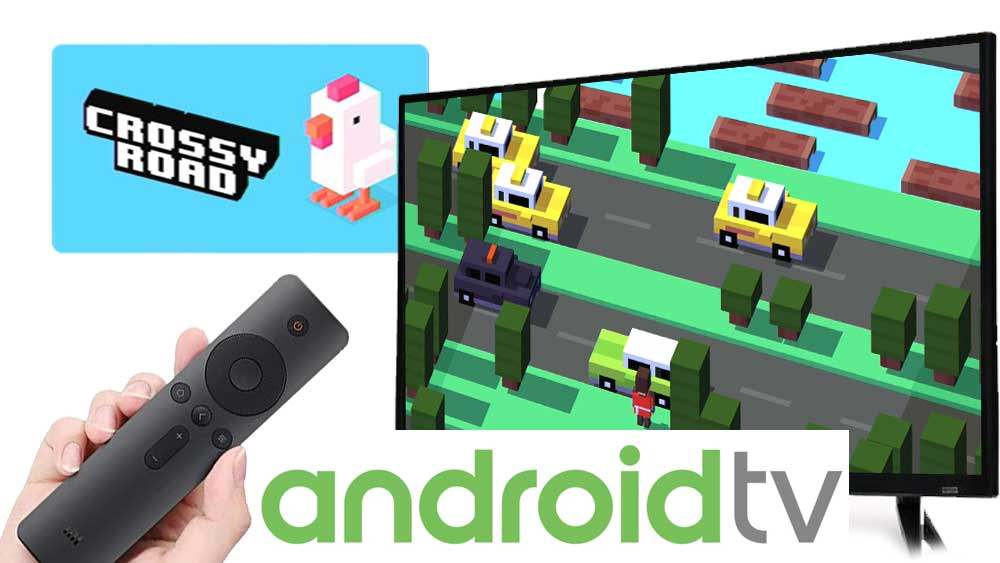 Don't worry about your progress on the phone. Signing into your Google Play account will save your progress across all devices.
Not all the retro-touch has been lost in Crossy Road. You have many crazy retro-characters to collect through gifts and coins. This keeps the game much more interesting as you can switch characters, some effects change with it, and you get to enjoy special game modes.
There are even characters from different countries across the world!
Coins, Gifts, and Two-player Mode
When you collect 100 coins, you get a gift. For every 2 hours that you play the game, you another gift. You can enter daily competitions and win them to get more gifts! Getting new characters through these gifts is so much fun. You can compete with your friends and family using the two-player mode.
You don't even need another device for it. You can both play on the same device like Fruit Ninja. Crossy Roads is a game that you won't get bored from seeing the same person playing it every day. But rest assured that this game won't disappoint you there if you enjoy having some fun.
There are tracks, roads, rivers, and whatnot that you have to hop through and keep on collecting coins. Well, if anything, Crossy Roads is an amazing diversion from the strategy-filled games that can get you scratching your head. It is simple, interactive, and a fun experience.
It's a Character's Game
There are 110 characters in the game. You can play with the majority of these characters by collecting the coins. However, there are a few task-specific characters that can only be played by completing a task.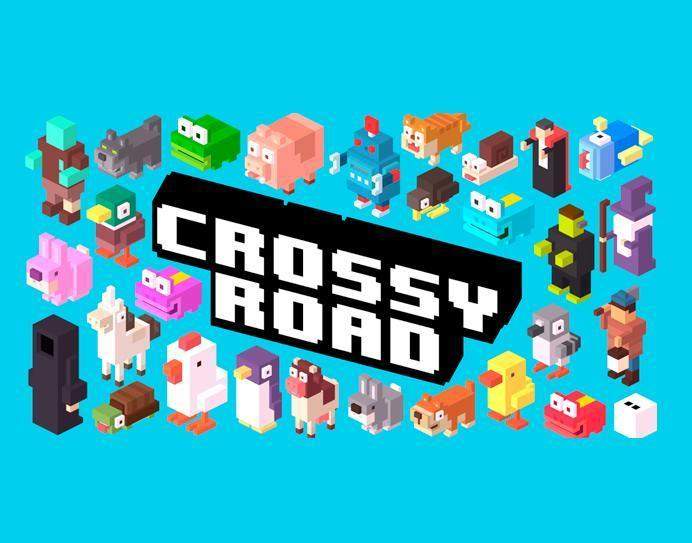 Also, you can buy some characters via the in-app purchases, but they are also very few in number. Crossy Roads has taken the character variety to the next level with a couple of pop-culture and movie-inspired hopping characters.
As you progress in the game, you will find yourself playing with K-Drama actors, and a few other resemblances to famous pop-artists are visible.
There are also characters inspired by internet memes and other stories. Not to mention that you might also find "The Dark Lord" in the game.
How to Download Crossy Roads
You can get Crossy Road on Google Play Store. Click the install button on the page that opens. Within a few minutes, the game is installed and ready for you to enjoy! While you are at the Play Store, you can also check out the trailer of the game.
The best part is that the Crossy Road is free to play. There are few characters that you can buy for a price, but otherwise, you don't have to pay for anything.
There aren't too many ads either. If you want to speed up the process of collecting coins, you can watch ads. If not, you can skip most of the ads.
How to Play Crossy Roads
It is quite a thrilling experience to play Crossy Roads, especially when you get to busier roads with intermittent watery lanes. Well, the initial levels might seem like a piece of cake, but as you move ahead, things get more interesting and complex. To ensure that you reach the higher levels, make sure to follow these tips.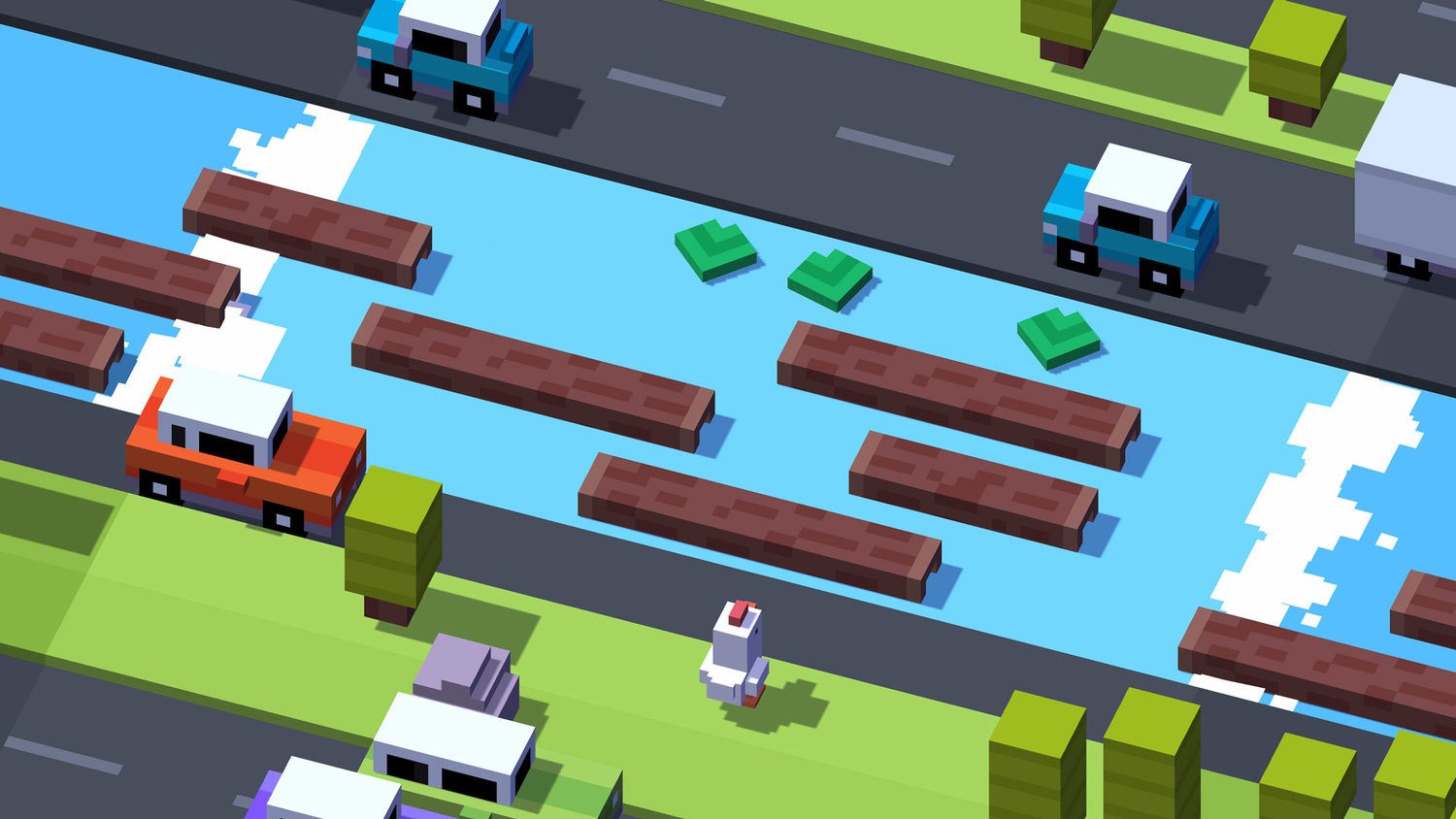 Even though controlling the characters may look easy, it is not. Imagine a situation when you are standing in the middle of the road, and there is a car about to hit you.
Water is flowing on the other side, and the log won't reach your spot on time. What will you do? Anyone can panic in this situation and end up killing their character.
Most of the time, we end up giving the wrong command. That is why it is essential to learn to control the character with expertise.
Pay Attention to the Sounds
Crossroads are always bustling with noises coming in from all directions. If you learn to isolate the unnecessary sounds and listen to the important ones, you can traverse far in the game.
One such instance is hearing the sound of the bell and seeing a red light at the train track. This means that a train is arriving and it is best not to jump.
Along with this, when you see a laser light flashing on the screen, it means that a police car is arriving. So, tread carefully. Also, do not stop at one place for too long. Otherwise, your character might end up on the eagle's dinner table.
More Coins, Characters, and Progress
There are three ways to earn coins in the game. You can either collect them from the street or get them as a gift. Also, watching ads will get you points. Points are required to access the gum-ball machine.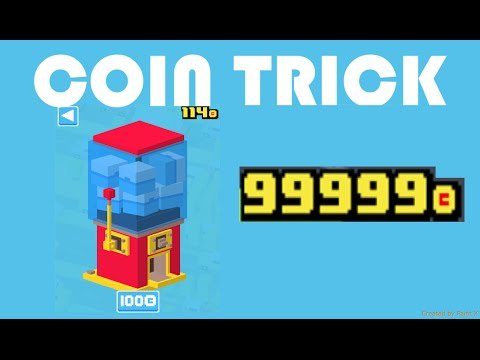 The amazing machine is required to buy new characters. The game has numerous characters plus; they will also let you play in different places. Well, Crossy Roads may not have milestones to save your progress, but that does not mean you have to lose your characters after exiting the game.
Instead, you can use your Google Play Account to store the player information and save the characters. Right off the bat, Crossy Roads is an interactive game.
The creative experiences that you will get by playing the game are unique. And if you are looking for some competition, there too, Crossy Roads will give you all the opportunities you want to show your mettle.
The Good, the Bad, and the Ugly
Players who play the game find it a bit puzzling, and at the same time, it is also quite challenging. However, one aspect that can take away the fun is the intermittent ads that pop up during the gameplay.
Yes, watching ads can also get you some coins, but ads can be a bit distracting for the person who is immersed in playing the game. As per some customer reviews, there are some glitches that come up abruptly while playing the game. Plus, collecting coins is a bit harder than it looks.
Every game has some fans and a few naysayers. Overall, Crossy Roads has got a vast majority of good reviews and positive responses. People like to play Crossy Roads and enjoy the entire experience of helping their characters cross maximum roads without dying.
Conclusion
Playing games on your phone can turn out to be a fun and learning experience. Added to this, when you are playing games like Crossy Roads, they turn out to be a good time pass activity that is both challenging and interactive.
Crossy Road is the perfect game for those who miss or have never experienced the thrill of playing Frogger. It is easy to download, cheerful-looking, simple to use, and exciting to play. It is perfect to pass the time in commute or if you are stuck somewhere waiting. You can have fun competing with others too!