The concept of Virtual Reality (VR) has been around for quite some time – but the best VR hardware was not quite accessible until recently, due to its cost and usability standpoint.
One of the companies now providing a strong VR gaming experience is Oculus VR, a division of Facebook Inc. The company produces virtual reality headsets and devices, that let users enjoy some of the best VR games and apps ever produced. In today's article, we highlight 15 Oculus platform games that you should definitely try.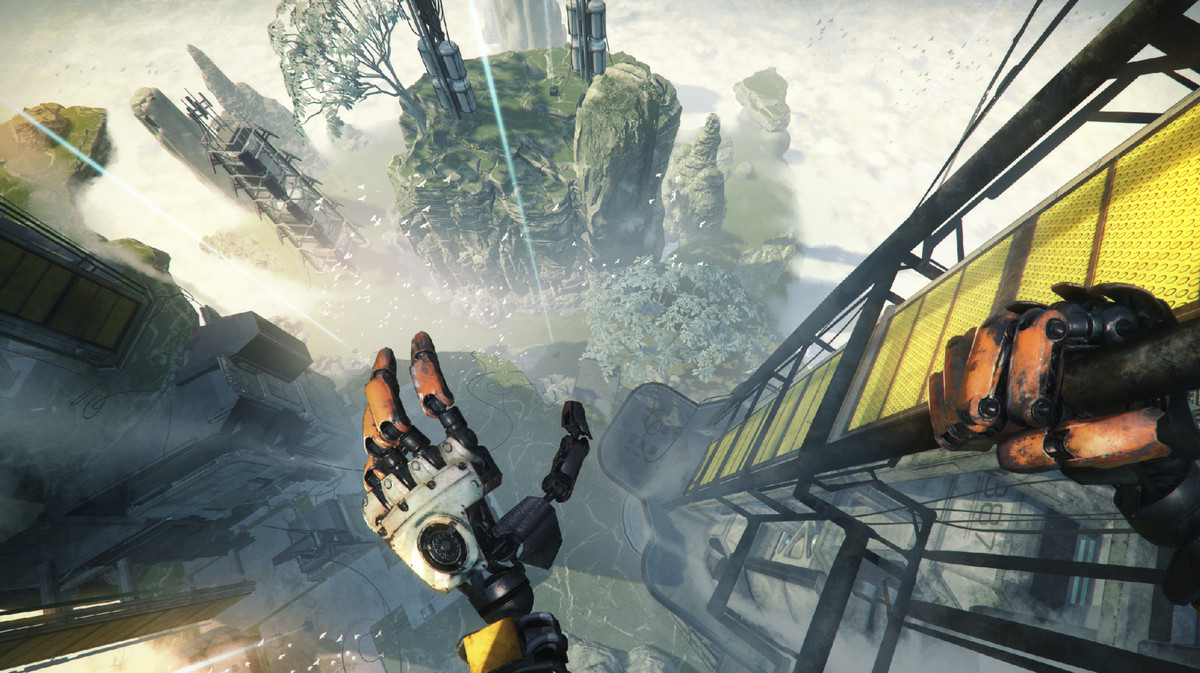 Beat Saber
First up is Beat Saber, which is probably the most popular VR game by Oculus. It is a fun music and rhythm game that resembles the setup of other music games like Guitar Hero and Rock Band. But instead of controlling virtual ships or using fake instruments, players slash the beats as they appear with a virtual light saber.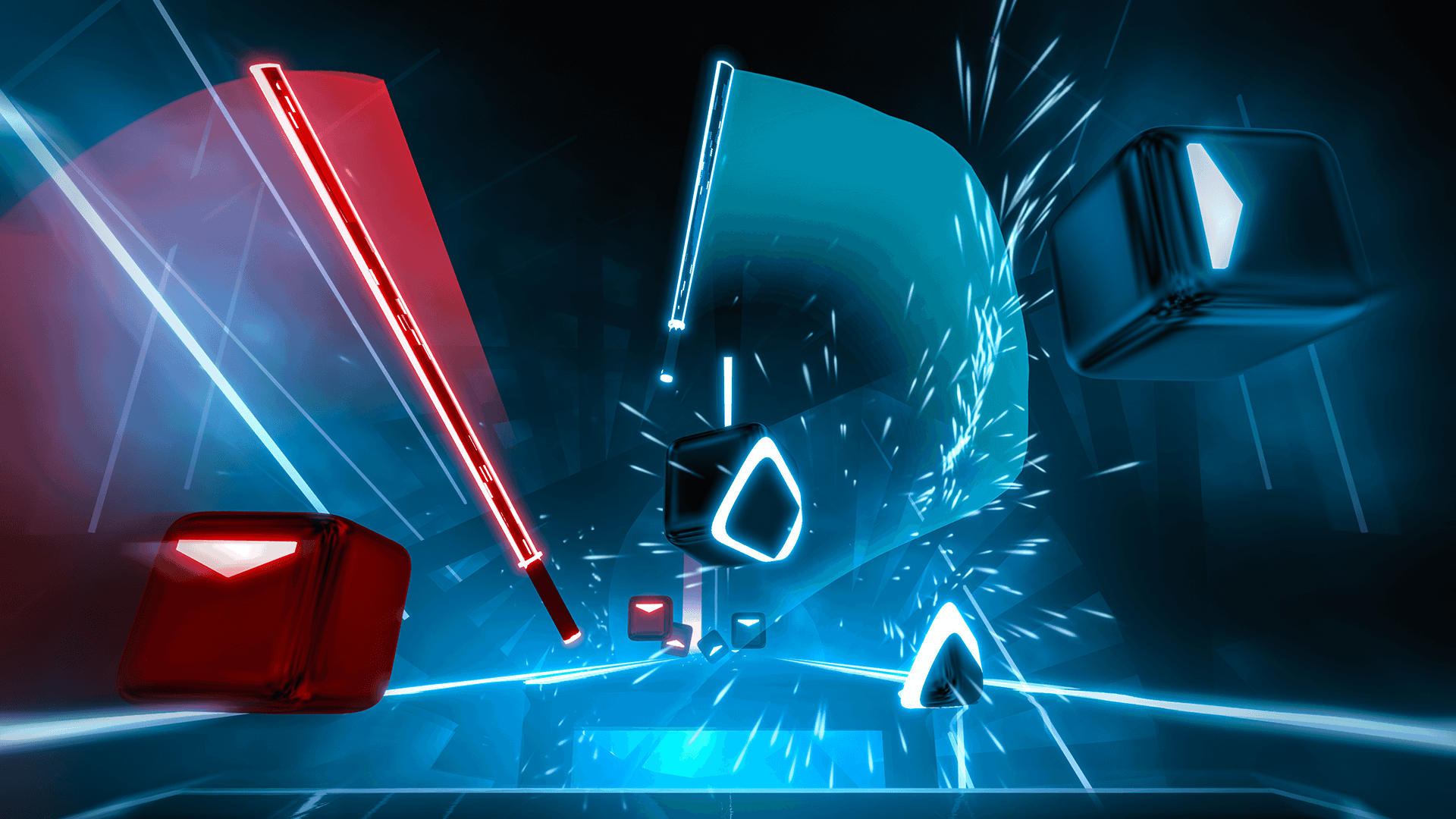 This killer game includes plenty of amazing music tracks to keep you busy, and the lightsaber is awesome. Beat Saber is probably the reason most people bought VR headsets. If you love music and motion, Beat Saber is surely worth trying.
The game is available in Oculus Quest, Rift, and Rift S, and users can purchase the game from the Oculus Store for $29.99. Additionally, there are various in-app purchases to own some of the best music packs, including songs of BTS, Linkin Park, and Imagine Dragons among others.
Onward
Onward is a tactical first-person shooting game built specifically for VR. The military-simulation game allows you to work closely with your team in the heat of battle and engage in the most realistic cross-platform combat experience you've always wanted.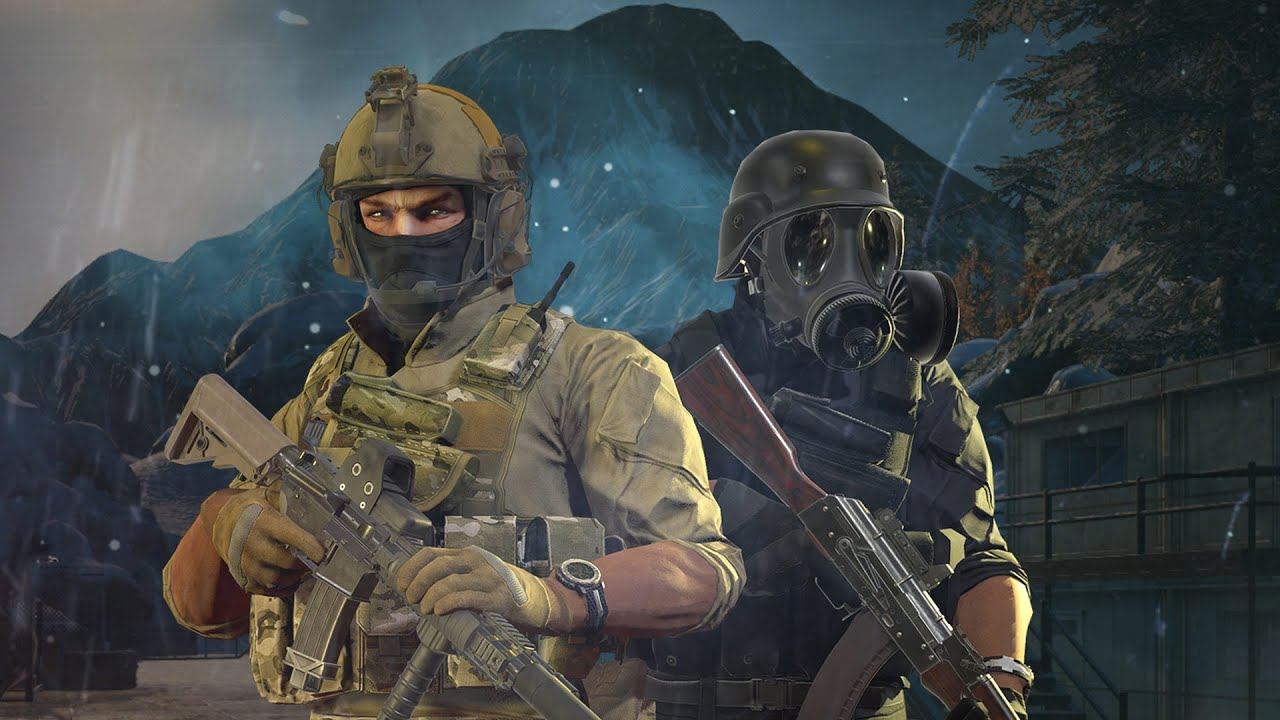 The game includes 5-versus-5 multiplayer matchmaking, single-player, and co-op game modes. It features an arsenal of some of the best and most realistic weaponry, surveillance tech, and other tactical equipment, perfectly designed to keep you alive on the battlefield.
The hyper-realistic simulation game requires an immense amount of team coordination, communication, and strategy in order to survive. Onward runs on the Oculus Quest platform, and PCs as well, with VR controllers. It can be downloaded from the Oculus website for $24.99.
The Walking Dead: Saints & Sinners
Face all the horrors that the living and the dead can offer with the all-new The Walking Dead: Saints & Sinners. The game is unlike other games in the zombie universe – every challenge and decision you make is driven by the player.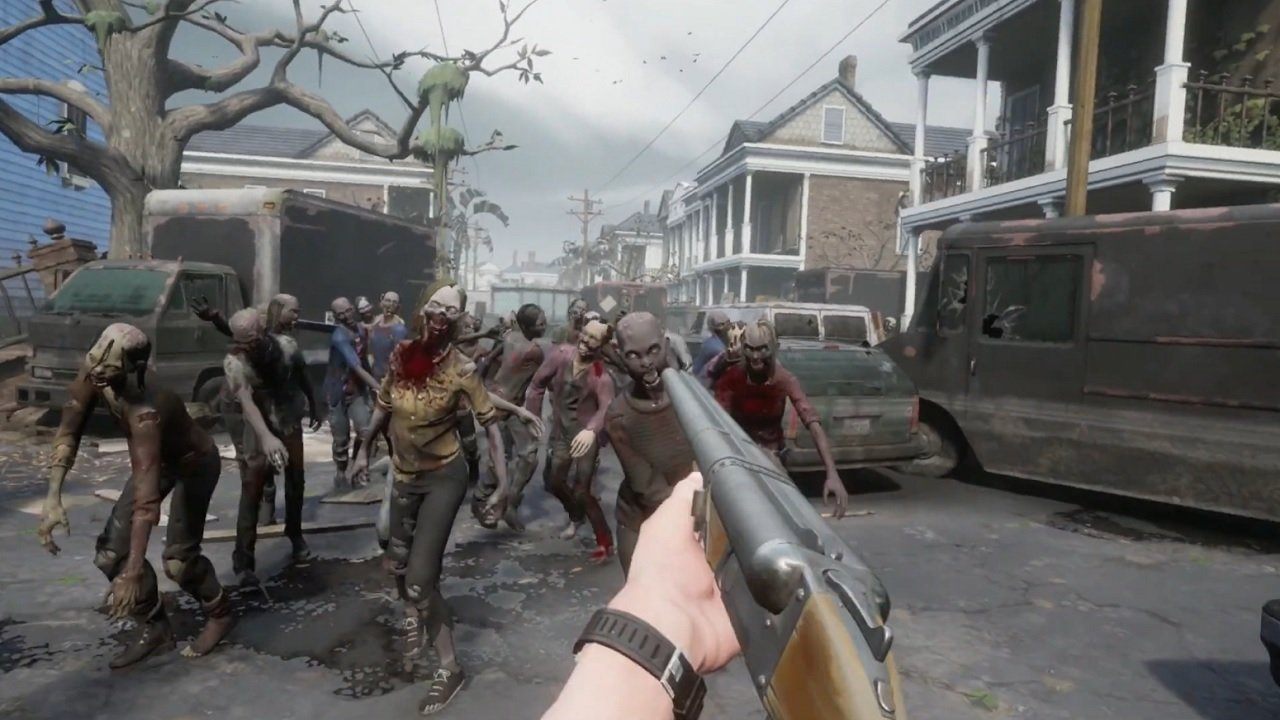 In this wave-based survival game, players travel through the remains of zombie-infested New Orleans, fighting the undead with brutal and revolutionary melee combat, while scavenging through ruins, facing extreme choices, and making gut-wrenching decisions for survival.
The Walking Dead: Saints & Sinners is a more expensive game to own, but, due to its ultra-realistic gameplay, immersive missions, and natural-looking environment, the price is absolutely worth it. The game is available on PCs, PlayStation, Oculus Rift, and Quest, for $39.99.
Asgard's Wrath
Are you a fan of Asgard, the Norse mythological home of gods? Then Asgard's Wrath is the game you must-try. Asgard's Wrath is a spectacular combination of a beautiful, realistic world, excellent combat features, a great interface, and a straightforward yet very detailed storyline.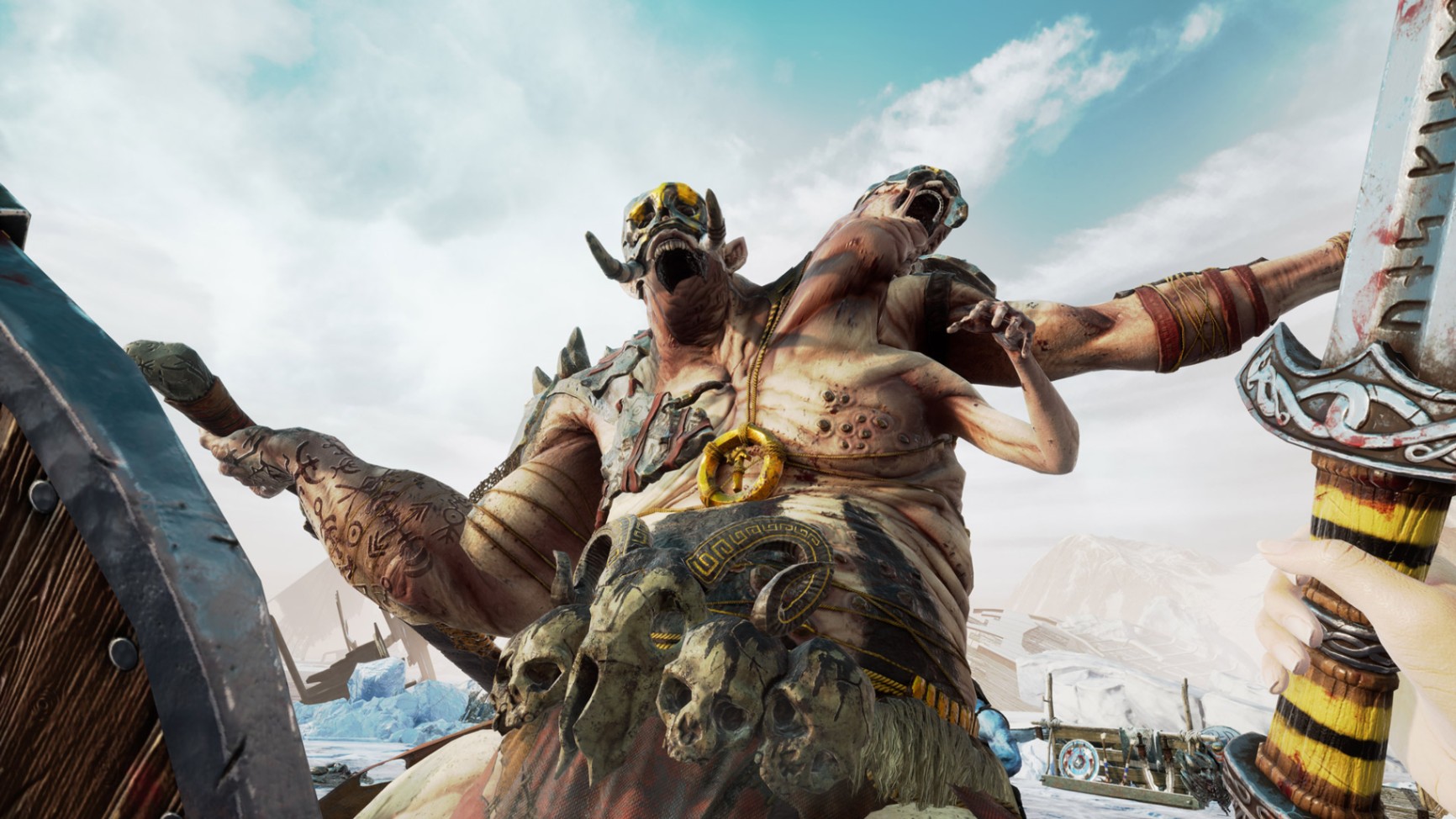 Player will forge their destiny as both a mortal hero and Asgardian deity in the unworldly depth of Asgard. The game possesses various classes of mortal heroes, larger-than-life puzzles, and animal companions that can transform into warriors.
With Asgard's Wrath, you can become the next great Asgardian god as you dive down into the legendary world of Norse mythology. The 30+ hours of this virtual reality gameplay is available on Oculus Rift, and Rift S, which can be purchased directly from the Oculus Store for $39.99.
Star Wars: Vader Immortal
As Star Wars fans, at some point in time, we have all wished to wield a lightsaber in real life. Thanks to Oculus' Star Wars: Vader Immortal, that wish of ours can now be fulfilled. This three-part game series is known for having one of the highest quality immersive content to date.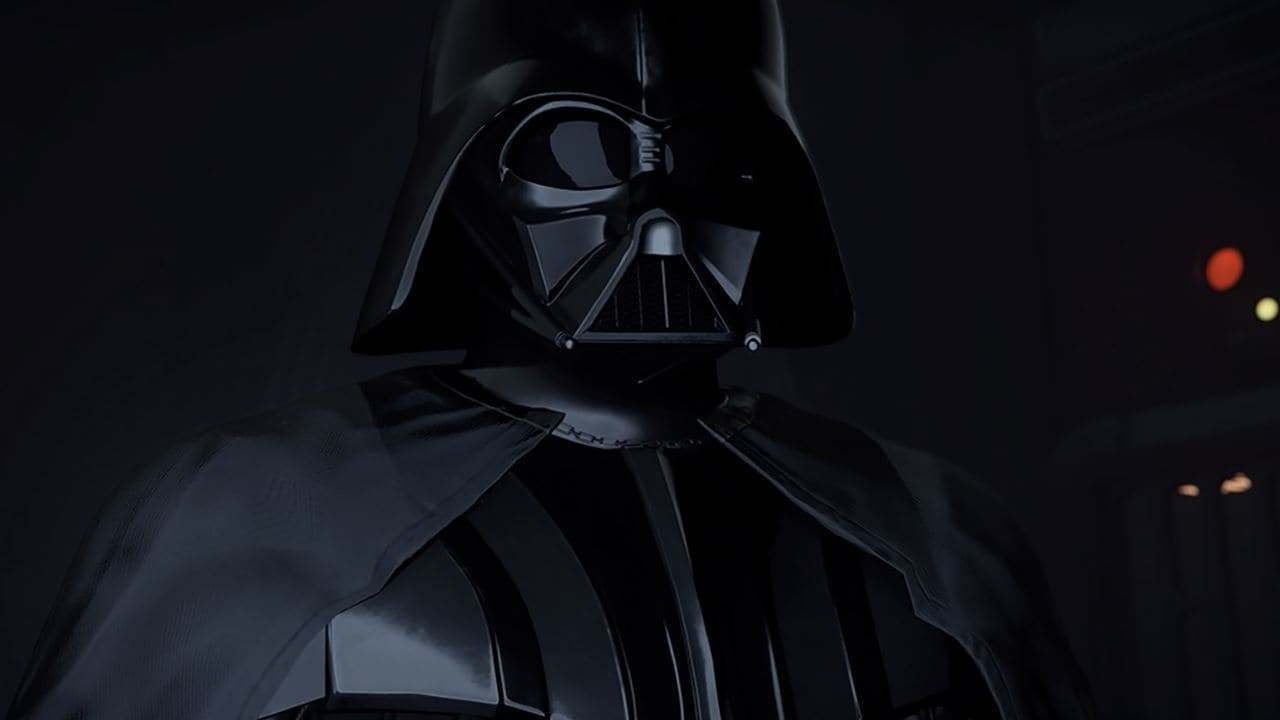 With Vader Immortal, players step inside a galaxy far, far away, as a smuggler who is operating near Darth Vader's fiery fortress on Mustafa. The game features fun lightsaber combats, both in the story and in a practice mode called "Lightsaber Dojo." Players will have to master the lightsaber in order to survive a 45-minute long episode of the game.
Available on Oculus Rift S, and Quest, Darth Vader is a must-try game for all the Star Wars fans out there, and of course, other people who like to experience the magic of extraterrestrial galaxies. The Vader Immortal: Episode III is available on the Oculus store for $9.99.
Shadow Point
This puzzle-based VR game is set in an ever-changing fantasy kingdom with a mountaintop observatory called Shadow Point. The story revolves around you, Alex Burkett, following Edgar Mansfield's journal, on a quest to find Loran McCabe, a schoolgirl who disappeared twelve years ago from Shadow Point.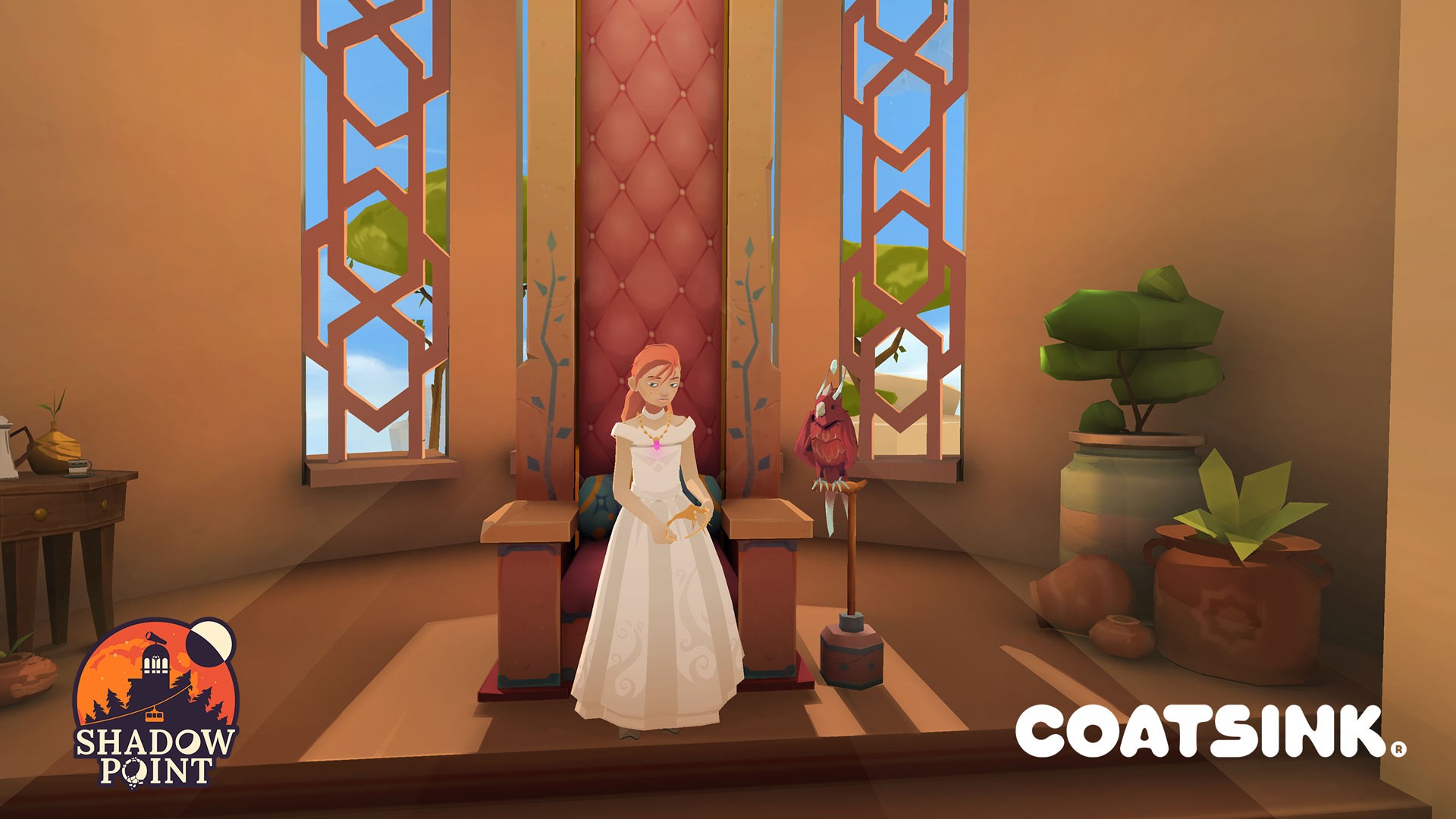 With over 80 mind-boggling puzzles, a compelling plot, and three player models, this game is an absolute delight. With complete freedom of movement and hand-tracking, you can explore gravity manipulation, alternate reality, and much more! It is available on Oculus Quest for $19.99.
Ghost Giant
This game by Zoink Games is all you need for an immersive, adventurous, and heartwarming gaming experience. It's set in the bizarre world of Louis, a lonely little boy and you, the Ghost Giant, invisible to everyone but him, have to protect and support him, overcoming several obstacles and exploring the theme of friendship.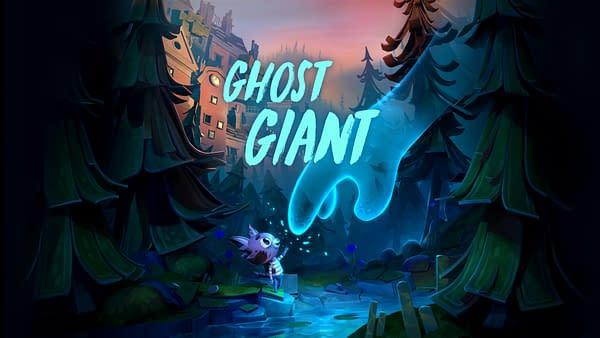 The appealing art style, charming music, vibrant characters, and emotional plot are what make it a great experience. It is available on Oculus at $24.99.
Red Matter
If Sci-Fi piques your passion, Red Matter is the game for you. Based in a dystopian Sci-Fi Cold War, the story pivots around Agent Epsilon (that's you!), an Atlantic Union astronaut sent on a mission to Rhea, one of Saturn's moons, to investigate a top-secret research project.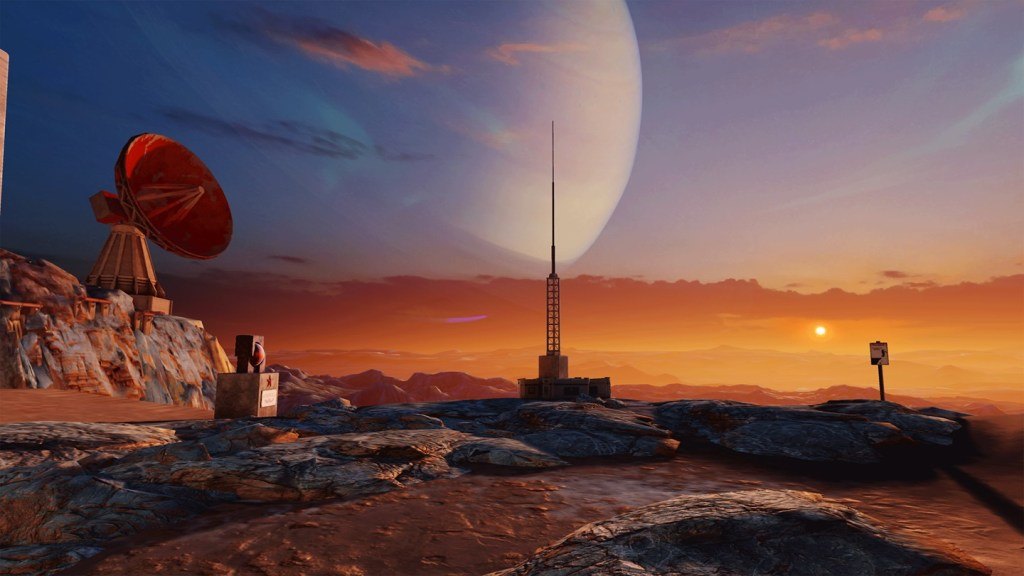 The game is loaded with mind-bending puzzles and risky adventures in a hostile environment. It keeps the player hooked with several hidden twists, fantastic details, and a surreal setting. It is available on Oculus for $24.99.
Until You Fall
Boasting stellar reviews on Oculus is this dynamic hack-and-slash VR game developed by Schell Games. This arcade-style rogue-lite game is set in a neon-fantasy world filled with monsters that you've to defeat with strength and strategy. Packed with action, this game really gets you moving!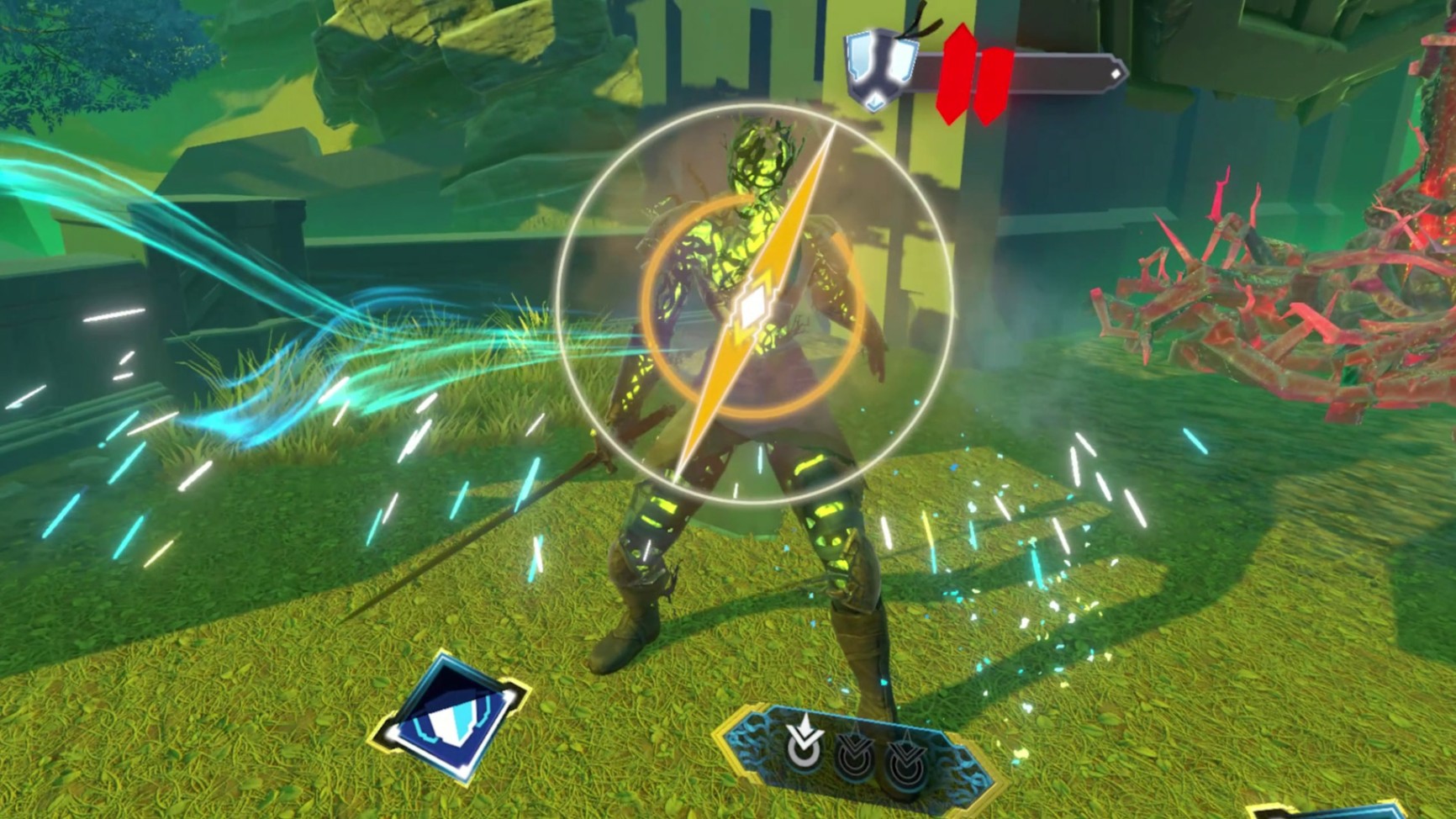 Unique power-ups and enemy configurations for every run, an assortment of weapons, a synthwave soundtrack, and greater accessibility are key features. The game's highlight is the ability to develop your own fighting style in the process. It is available on Oculus for $24.99.
OhShape
Are you wondering about games that are adventurous and family-friendly too? Check out OhShape – a VR game that combines dance choreography with posing through carved-out walls. OhShape has a number of customizable gameplay settings to gradually develop expertise and is fun for the entire family.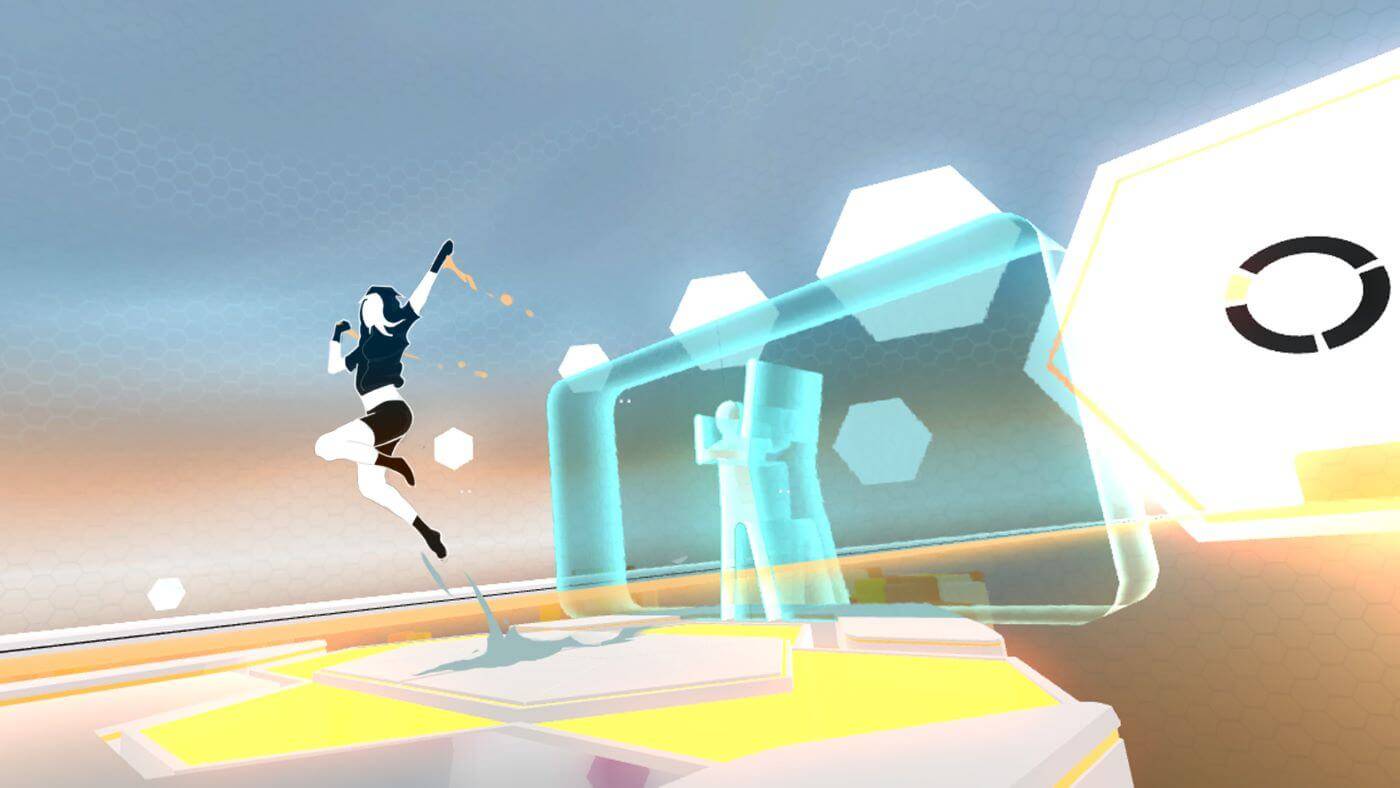 The game consists of four difficulty levels (including a cool Party Mode), supports custom songs, and further comes with a $3.99 Electro Pack add-on containing upbeat EDM and electricity effects. This game is available on Oculus at $19.99.
Superhot VR
If you want to prove your mettle in yet another insane VR experience, Superhot VR by SUPERHOT is at your door! What makes the award-winning Superhot VR stand out from other Oculus VR games is its savagery and inconvenience: the complete absence of a comfort zone for the player.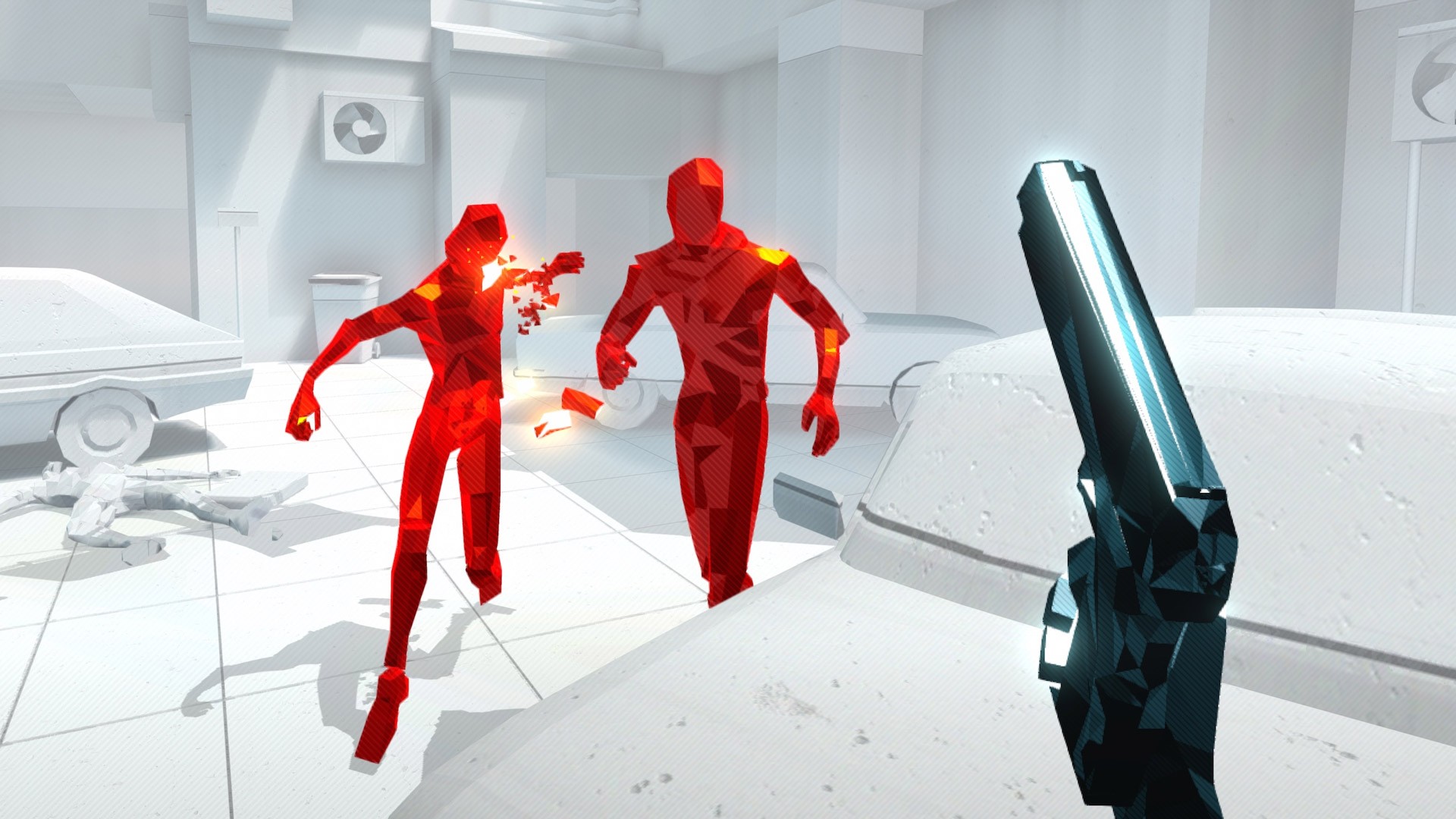 Key highlights of the game include a cinematic experience, lack of pyramids in levels, slow-motion combat, and an enticing combination of strategy and chaos. The game supports Standing and Room-scale player formats and is available on Oculus at $24.99.
A Fisherman's Tale
Tall tales, surreality, and even harder puzzles are what lies next in this list of the best Oculus VR games: A Fisherman's Tale. The story revolves around you, an isolated fisherman, who is warned of the 'Big Storm' and has to illuminate the lighthouse with your weird sidekicks.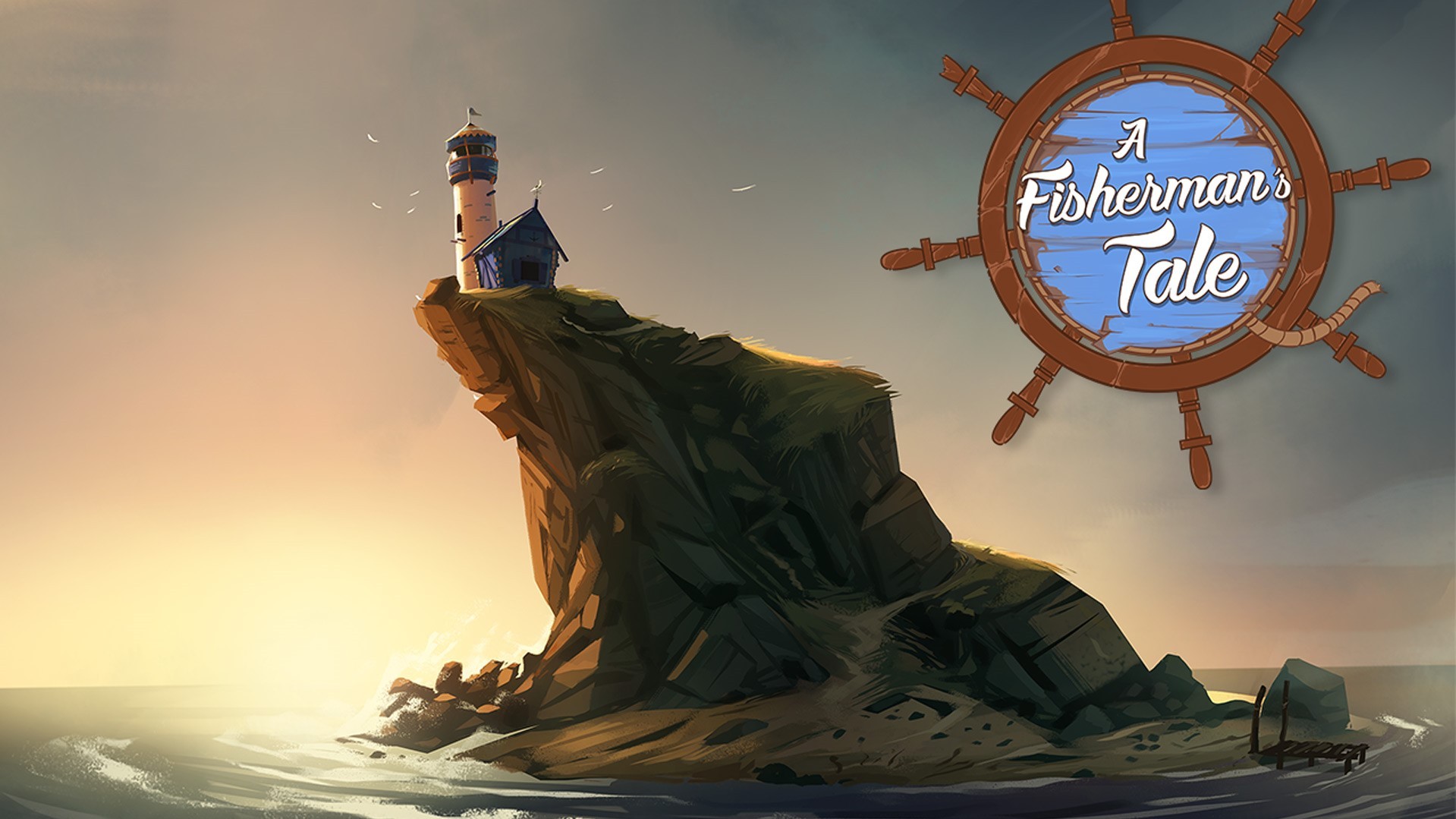 Filled with unexpected twists and turns, strategy, and puzzle-solving, this game by Vertigo Games is an undeniably awesome experience and is available on Oculus at $14.99.
Moss
If you have not had enough of risk, adventure and puzzles yet here is your chance to grab more on Moss, an action-adventure VR game by Polyarc. The story develops around Quill, a mouse, on an insane adventure with you after discovering a Glass Relic that awakens an ancient magic.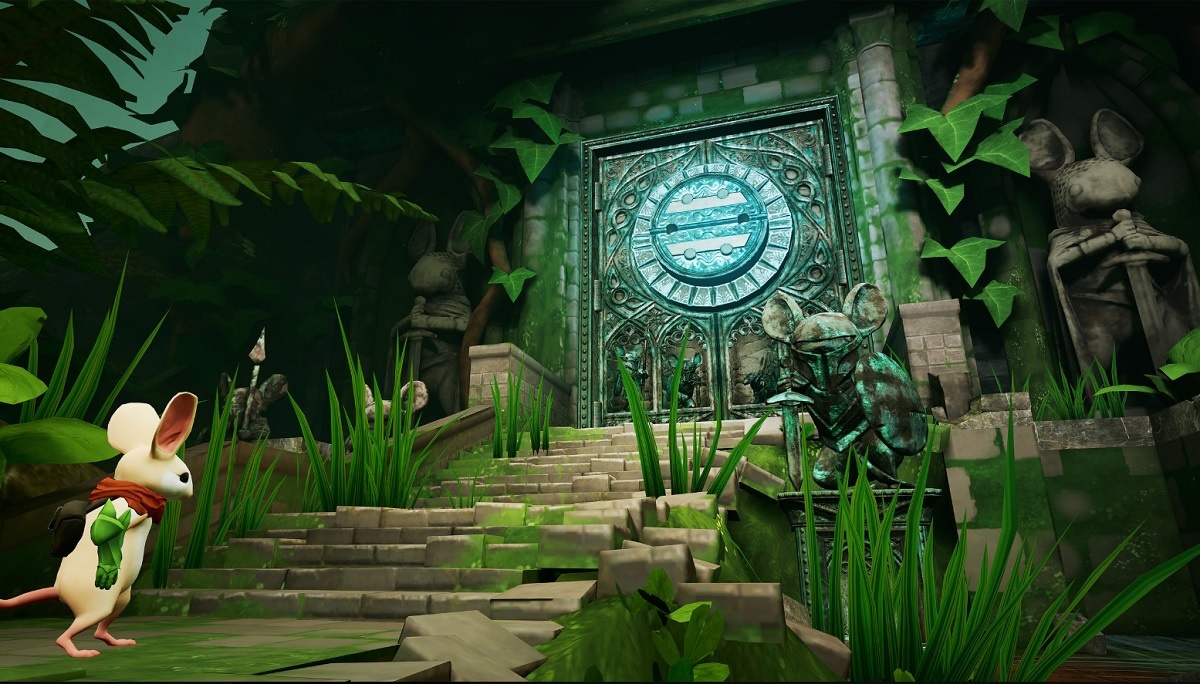 Exploring unknown realms, defeating dangerous villains, and solving grueling puzzles make up the majority of Moss. It is available in ten different languages on Oculus at $29.99
Blair Witch: Quest Edition
A bang-on way to take Virtual Reality up by a notch is making it Virtual Horror, which is exactly what Bloober Team does for Blair Witch – a story-driven psychological horror game.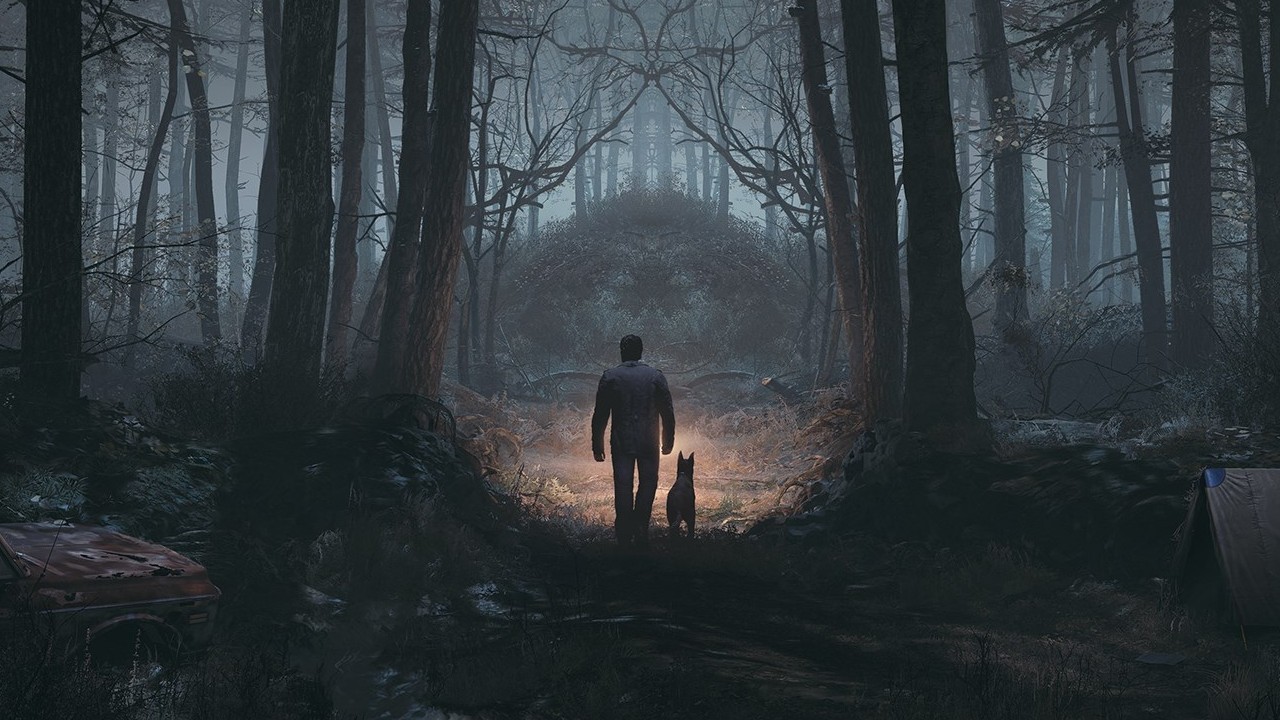 You, police officer Ellis, along with your K-9 friend, Bullet, are involved in the investigation of a boy missing from Black Hills Forest, which takes you into the horrors of the woods, the worst of which is the Blair Witch.
New environments, gesture commands, actual petting, and additional creature encounters, are among a host of features that make the Blair Witch experience as mesmerizing as it is terrifying. It is available on Oculus at $29.99.
The Room VR: A Dark Matter
Any ordinary quest, when sprinkled with a taste of history and legend, doubles in elegance and charm. Presenting, the next in the award-winning game series of The Room by Fireproof Games comes The Room VR: A Dark Matter, where a police investigation into the disappearance of an eminent Egyptologist from the British Institute of Archaeology leads to a captivating adventure.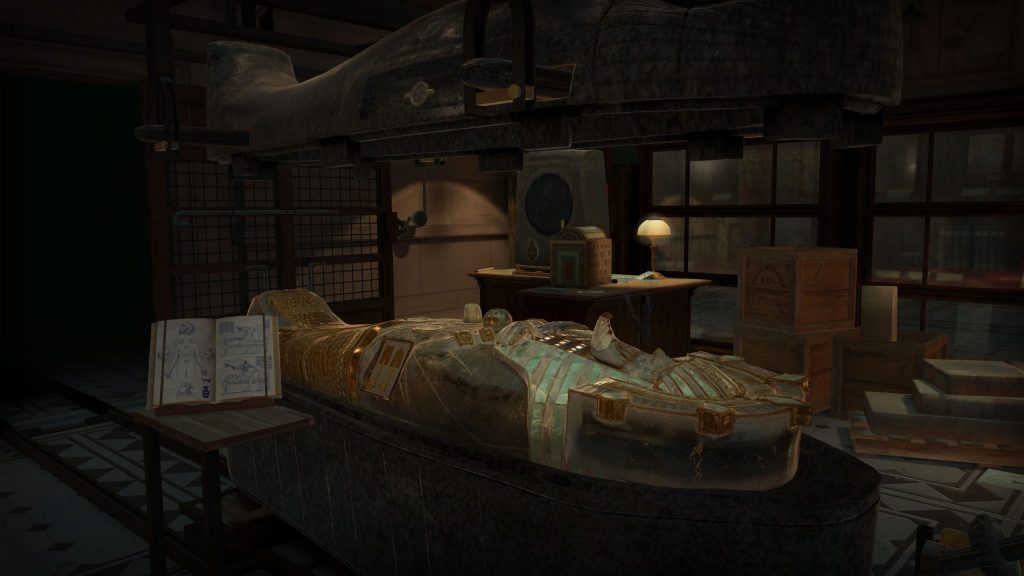 A compelling plot, exquisite graphics, interesting gadgets, and cryptic locations make for a thoroughly immersive gaming experience. It supports Sitting and Standing modes and is available on Oculus at $29.99
The Bottom Line
VR still remains a relatively smaller segment of the larger gaming world, but Oculus has committed to providing one of the best lines of VR hardware and giving users a top-notch, hyper-realistic gaming experience.