With so many mobile games popping up every day, it is hard to decide which one you should be playing to pass the time. Fortunately, there's Bridge Race which is the most downloaded game in the world.
Bridge Race is an adventure mobile game where you get to build a bridge using colored blocks to get to the top of the mountain. Get to the end of each stage to earn a score and get gold coins. You also get to play with other players and play competitively to climb the leaderboard.
Bridge Race is a very competitive game so you'll need all the help you can get. Check out the guide below for some tips and tricks and learn why the game is one of the most downloaded games in the world.
Pick Up as Many Blocks as You Can in One Go
Go Aggressive and Knock Them Over
Invite Your Friends and Compete with Them
Watch Ads and Get Massive Amounts of Gold
Why Is Bridge Race One of the Most Downloaded Games in the World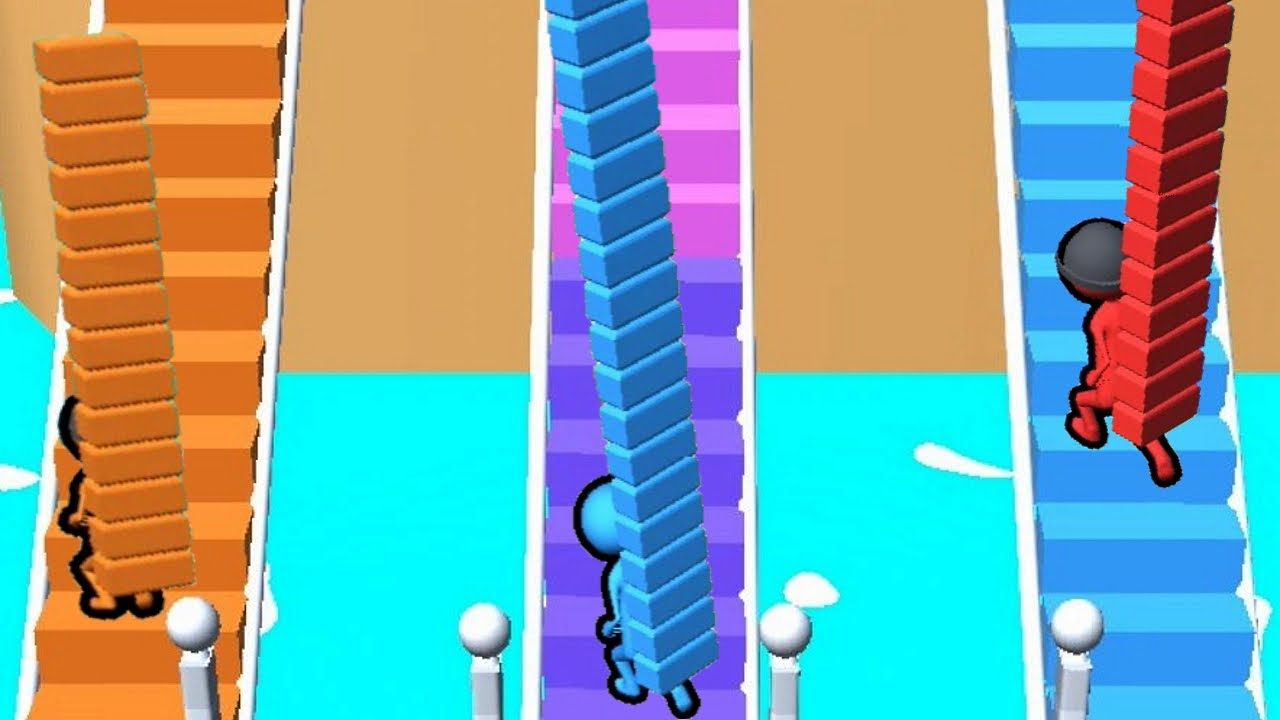 Pick Up as Many Blocks as You Can in One Go
Bridge Race is all about picking up blocks so you can use them to build a bridge and get to the end of the stage. The main challenge here is that many other players are also trying to do the same.
They can block your way and give you a hard time building your bridge to get to the end. Only one player can build blocks on a bridge that leads to the finish line. This is another challenge that many new players don't know until they play the game.
The best way to play this game is to pick up as many blocks as you can in one go so you can reach the next tier. Once you get to the next tier only a few players can proceed since there are only a few bridges left.
Make sure that you are the fastest player to gather blocks so you can reach the top.
Be Careful with Other Players
One of the many reasons why it is best that you try to build the bridge in one is that other players can take over your bridge. If you pick up a few blocks and assemble them, other players might put their blocks and extend their lead.
Avoid this from happening by picking up an estimated amount of blocks. You may also want to look out for other players who are slowly building their blocks and stealing their bridge if you plan on being sneaky.
However, other players might also be doing the same thing so it is best to go with the safest route.
Go Aggressive and Knock Them Over
You might not want to play a sneaky game over your enemies but Bridge Race is designed to create chaos while playing. Remember, there is only one person that can reach the top and it should always be you.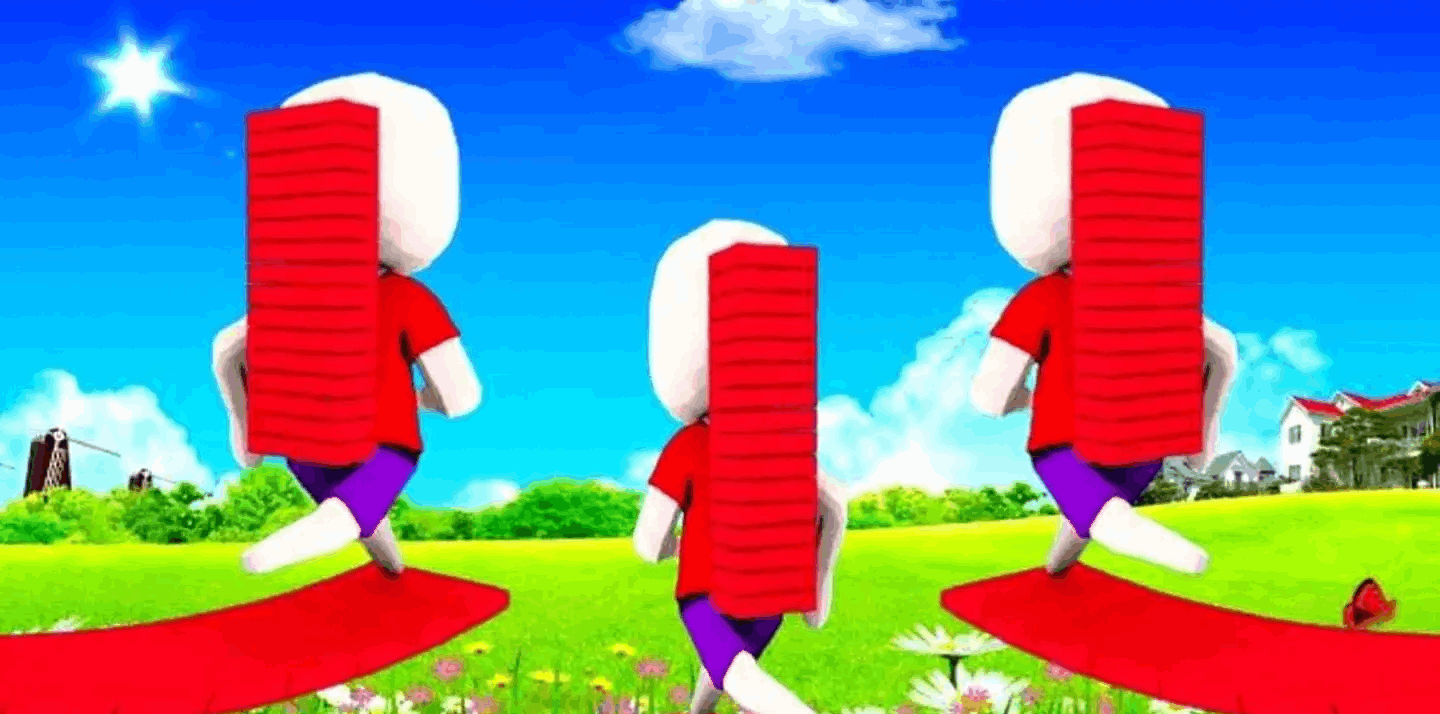 You can choose to play it safe and gather as many blocks as you can or you can play aggressively and knock your enemies over. If you plan on doing this, wait until your opponents have collected a lot of blocks and bump into them to knock them over.
They will lose all their blocks if you do this and they'll start all over again. This is a very dirty tactic that you can utilize if you find yourself losing the game.
Do note that other players can also bump into you and make you lose all your blocks so be careful.
Rinse and Repeat until You Get Better in the Game
Most of the levels in the game are very similar to each other. There are three tiers that you need to finish to get to the end. However, certain levels are different but they are too far in between each level.
Take advantage of this to get better in the game. Learn from your moves and repeat them each level until you get better in the game. Take this as a learning experience until you finally get to play with real players in the game.
Many players might not notice this at first but repeating your winning moves will surely lead you to many victories.
Invite Your Friends and Compete with Them
Bridge Race is a fun mobile game even when you're playing it by yourself because you have other players to compete with. But, the best way to enjoy playing the game is when you invite your friends and play with them instead.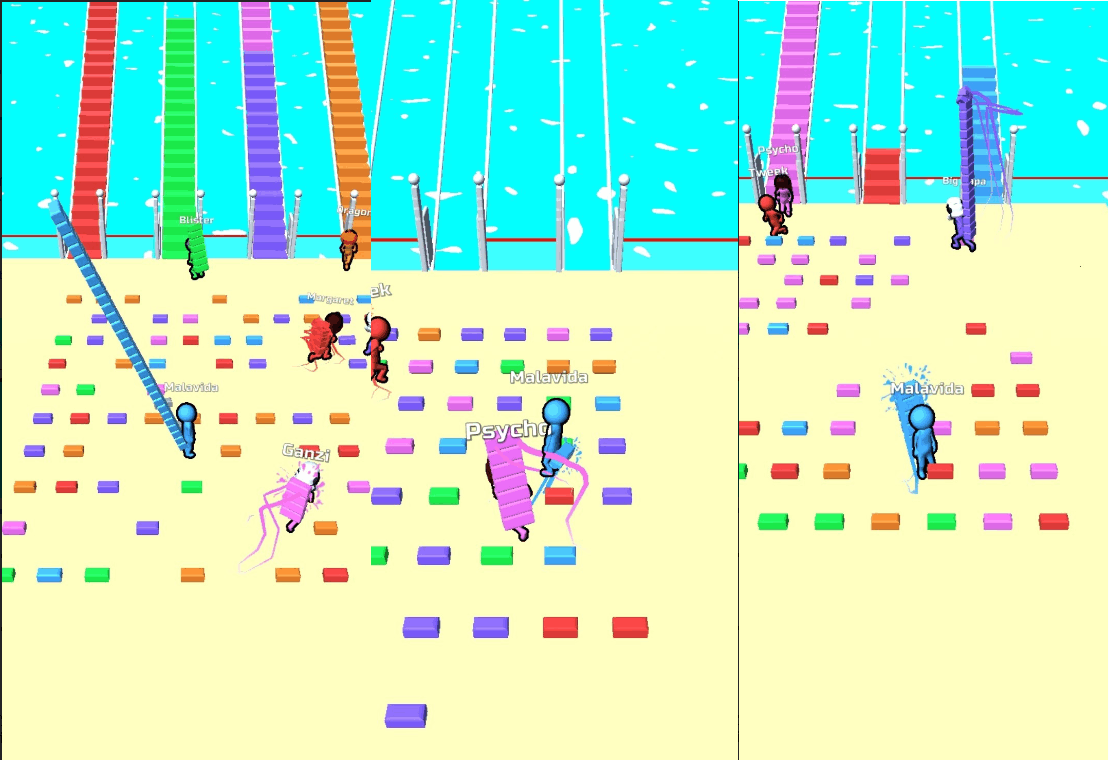 Invite your friends by sharing your accomplishments over social media and tell them to download the game. Add them to your friend's list and start playing with each other.
Not only will you be trying to outwit each other to get to the topmost tier, but you'll also discover new ways to play the game and find a new strategy to defeat your enemies.
It's a great bonding session for you and your friends when you're just having fun trying to outwit each other.
Get the Highest Score to Earn Points
The main objective of the game is always to get to the top but if you plan on getting to the top of the player leaderboard then you might want to start learning how to get the highest score.
Players can get the highest score if they reach the top as fast as possible. If you have a high score in each round, you'll also earn points and your position on the leaderboard slowly increases.
Try to play the game with the highest score all the time and you'll find yourself at the top of the leaderboard in no time.
Watch Ads and Get Massive Amounts of Gold
Gold is another reason why you always want to get the highest score in the game. At the end of each level, you'll receive gold according to your score and you can use it to purchase skins for your character.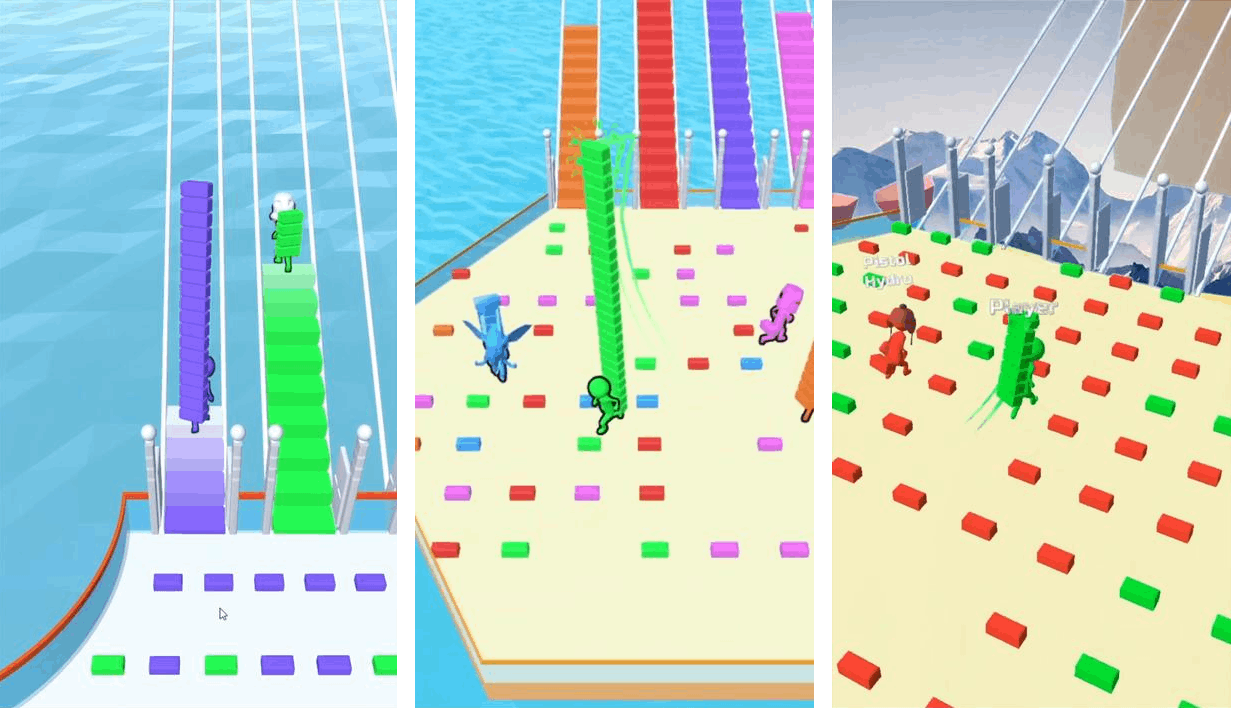 There is another way to get gold in the game without exerting too much effort into playing each level. You can always watch ads and unlock massive amounts of gold.
You'll notice that there's an option to watch an ad after playing a level. Tap that option and an ad will play. Finish watching the ad and you'll receive double or even triple the amount of gold you get from the game.
If you do this after every game that you play, you'll have thousands of gold within a few hours.
Play the Bonus Stages
Another great way to earn more gold coins in playing Bridge Race is to play the bonus stage. Bonus stages don't come too often but when they do, you'll be rewarded with a very good amount of gold coins that you can then use to purchase new skins.
Here's where it gets interesting – bonus stages also reward you with exclusive skins so it is best that you strive hard to complete each bonus stage with a high score.
You'll even be given the chance to watch ads in one of these bonus stages so take full advantage of this feature always.
Why Is Bridge Race One of the Most Downloaded Games in the World
Bridge Race is surely one of the most entertaining and highly enjoyable mobile games in the world.
There are a lot of reasons to love Bridge Race and the fact that you also get to play with your friends and compete with them while enjoying the game makes it a highly desirable game to play.
For this reason alone, Bridge Race has become one of the most downloaded games in the world. The heavy competition between each player to get to the top unlocks different volatile strategies that may or may not work.
Apart from the very competitive aspect of the game, there are also many items waiting to be unlocked so download the game and get playing today.
How to Download
Here's how you can download the game for free. Bridge Race is available on mobile devices through the Google Play Store and the App Store.
Search for the title of the game and tap Install to begin the download. Wait until it is fully installed before you tap Open to launch the game.
While waiting, you may want to link your desired payment option if you plan on supporting the game through a no-ads subscription.
Conclusion
There are still so many new things to discover in Bridge Race but for now, these are the tips that will help you get through the early levels. Employ them in your game and you'll have a good time playing together with your friends.
With over 250 million downloads on all platforms, it is safe to say that Bridge Race is one of the most downloaded games in the world.