Minecraft is all about creating something out of your imagination. Building different houses and other infrastructure is just part of the overall gameplay. Unlike other games, players have the option to build whatever they want as long as they have the resources and materials to do so.
The game fully supports players who are very creative when it comes to building houses. If you're looking for some inspiration on what to build in the game, here are some of the best houses created in Minecraft.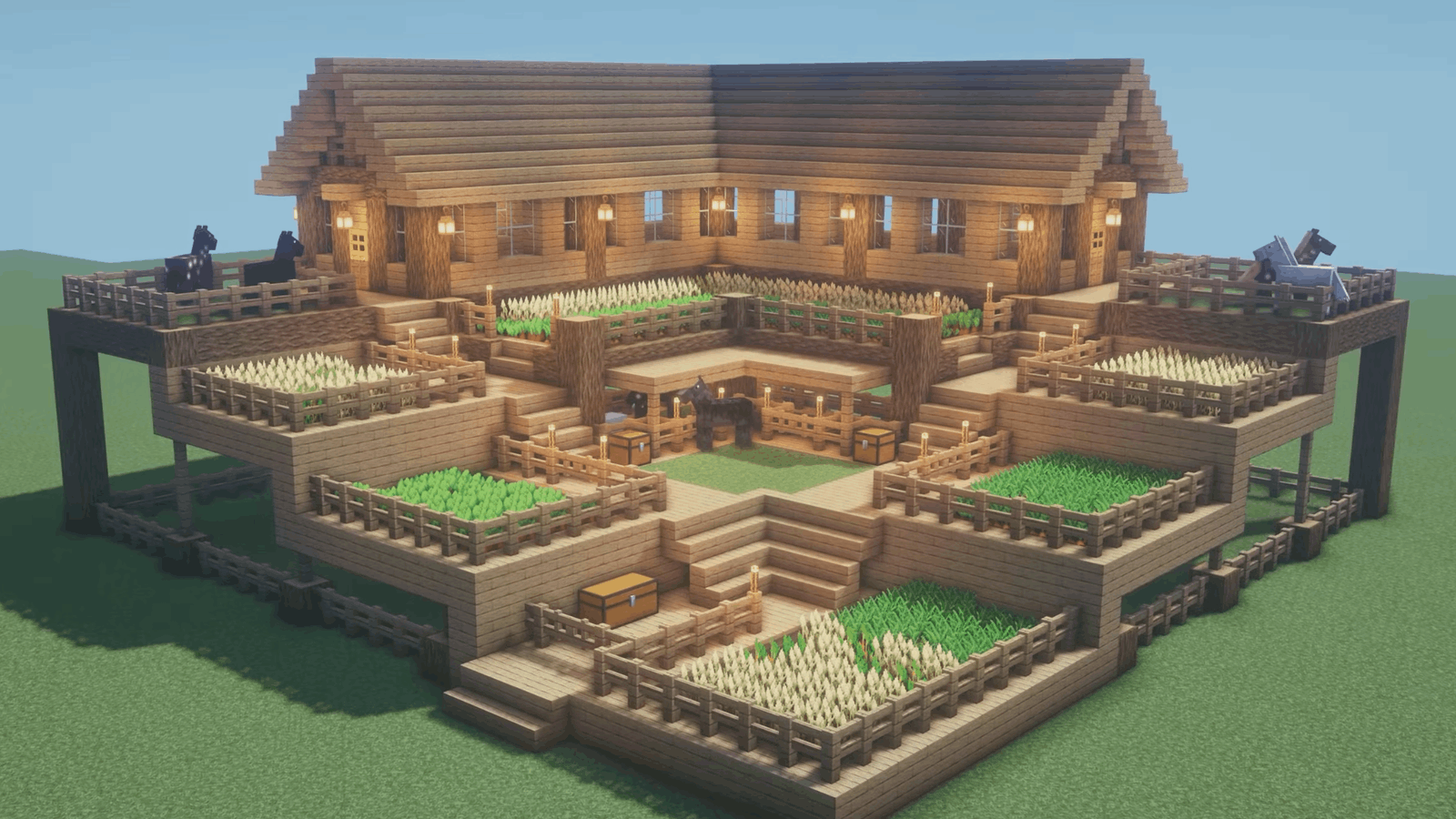 Beginner House
Players are often left to their own devices when they spawn in the game. On the bright side, players have the freedom to build whatever they want. This is where the Beginner House truly shines as the primary house in Minecraft.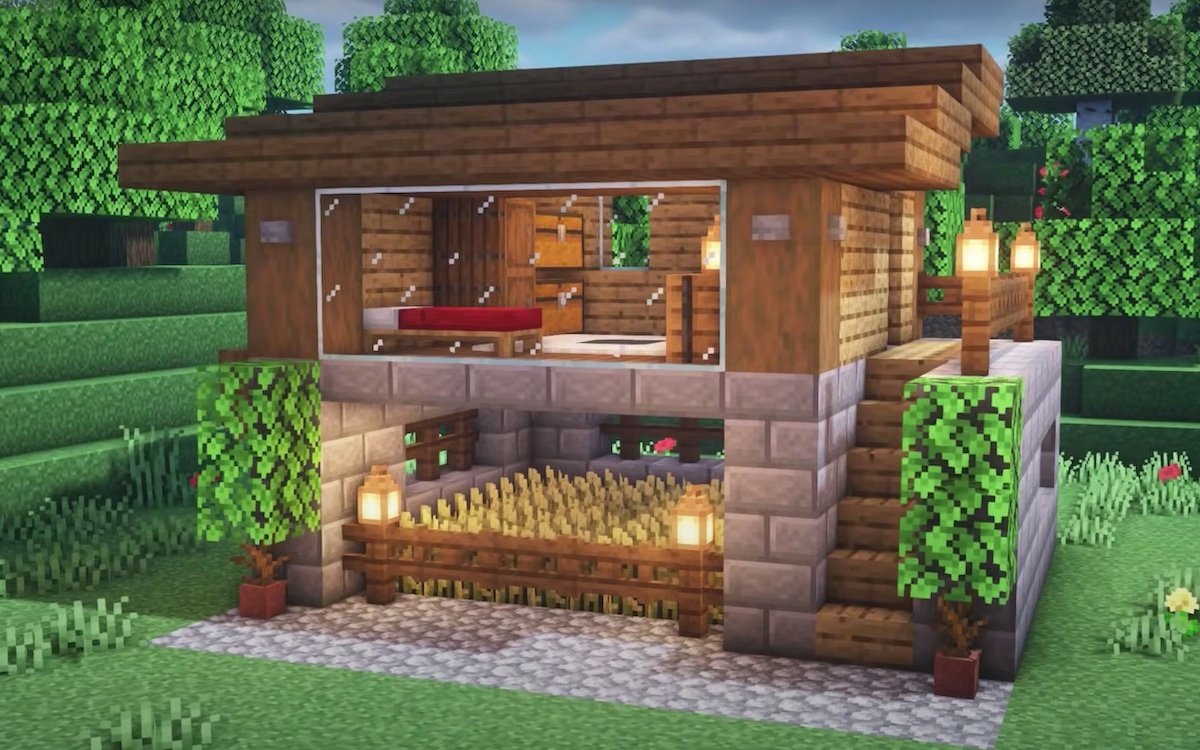 Probably one of the most iconic houses in Minecraft ever, the Beginner House is a simple wood and dirt-based house that many players can relate to. The best part about this house is that it can be built by anyone who has an idea of how to play the game.
However, it is most suited for beginners who still have limited access to resources in the game. This type of house is highly recommended for beginners to protect themselves from mobs that spawn at night. This simple house is easy to build yet still one of the most iconic houses ever on Minecraft.
The Wood Cabin
Apart from the Beginner House, there is another house that's creative yet very simple. The Wood Cabin is another iconic house in Minecraft that is often built by many beginners. The humble Wood Cabin is very simple yet it offers complete accommodation.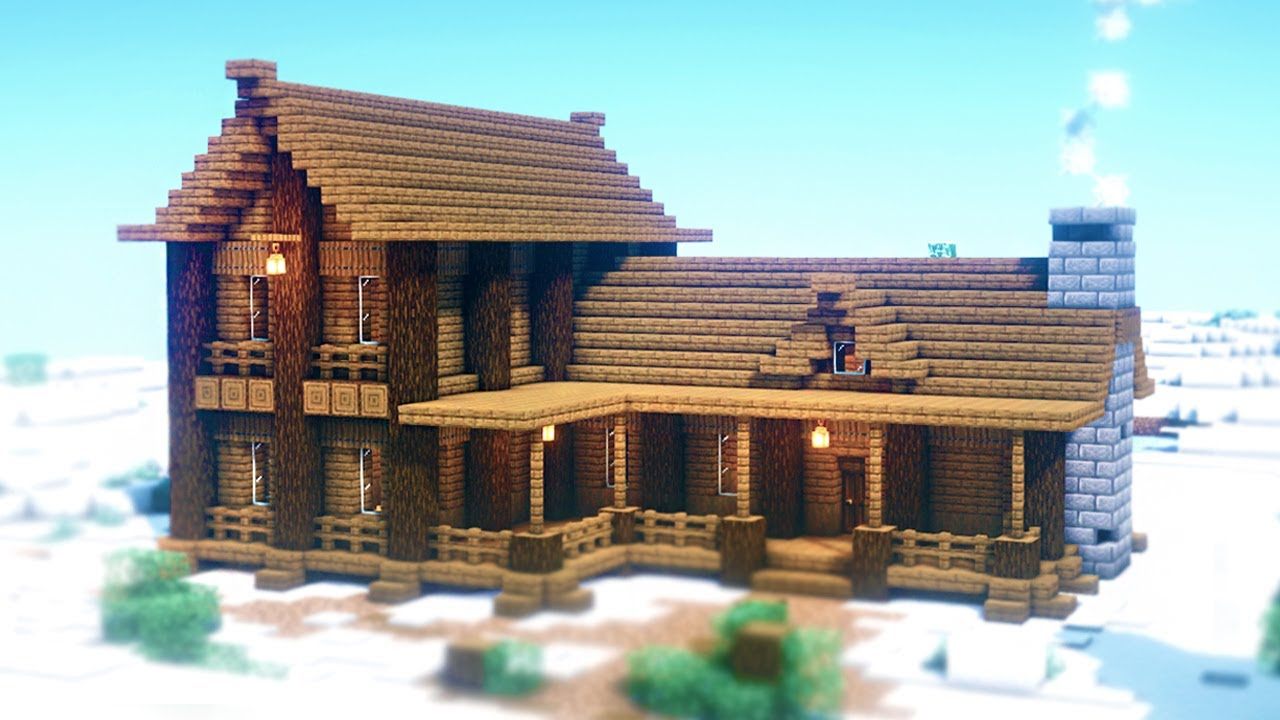 The cabin has a deck, a full basement, a living room, a kitchen, and even a complete backyard where you can run around. This proportionate design is planned in a sophisticated manner so you get to feel luxurious when living in the Wood Cabin.
Many might underestimate the Wood Cabin as a simple house to make in Minecraft but it is also one of the most complete and very easy build types of infrastructure that fulfill the need of a player.
Underwater House
One of the key reasons players build houses in Minecraft is to protect themselves from monsters. Apart from that, many players also want to show off their craftsmanship and feature a distinct yet still serviceable house to live on.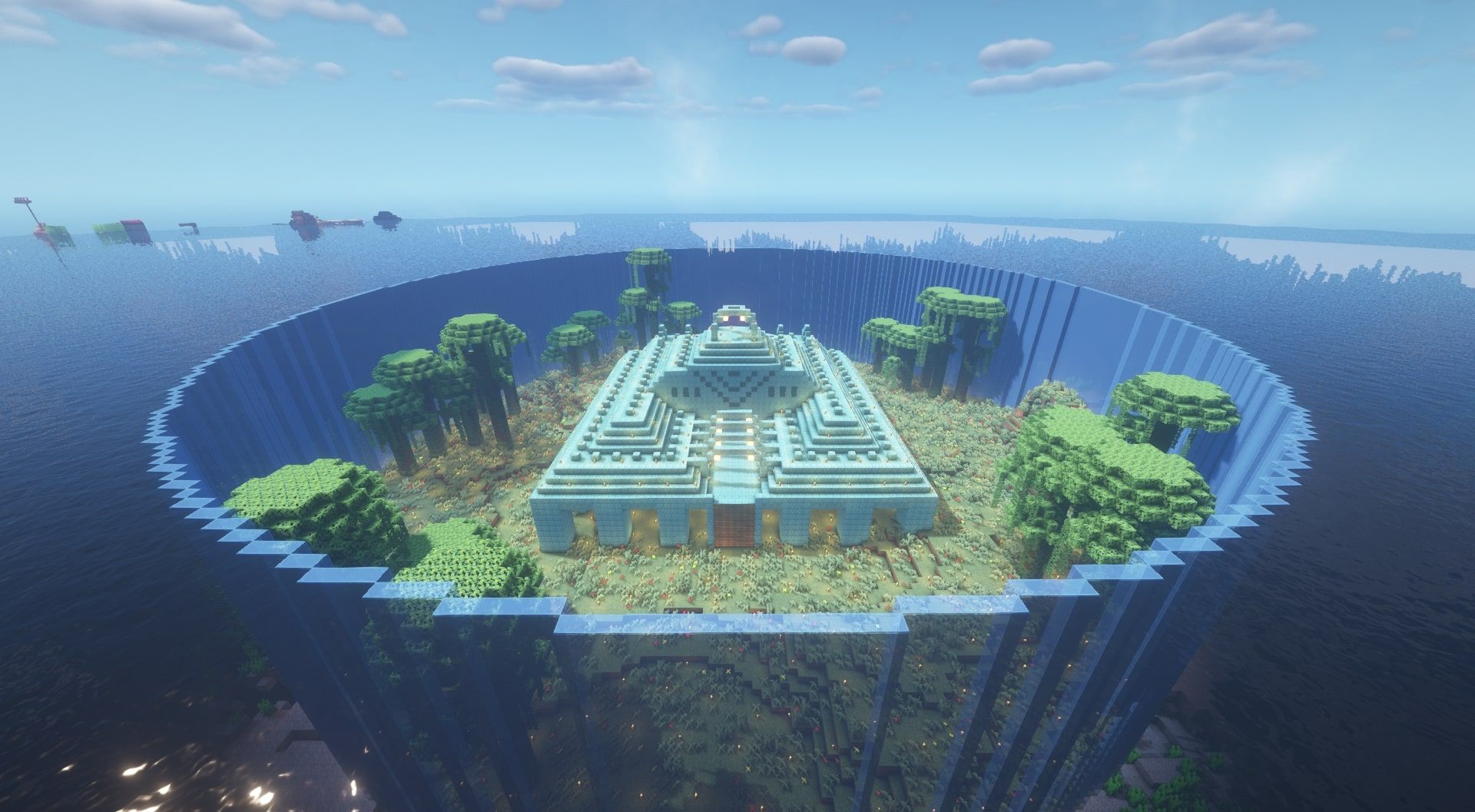 This is why the Underwater House is one of the most legendary houses in Minecraft. This house idea comes from the player thesleepingtigress. This house is very complicated to build as it needs to be built underwater.
Players who want to emulate this house will have to gather tons of potions and the right enchanted gear. Players will also need to ensure that there are no leaks so sponges are needed during the building process. Despite the complications, this is still one of the most iconic houses in Minecraft.
The Tree House
Many players build houses for protection while others go for aesthetics. The Tree House is one of the best houses to build within a specific biome in the game. Many players often want to build their childhood dream house and they can now do so by building a treehouse.
The Tree House is a great idea for players who want to escape the aggressive monsters at night. As you build your home high up in the tree, you also get to see the view from up above, especially at night.
Building the Tree House is rather easy as you only need to start with a very good foundation from the largest branches and then start building your treehouse.
Medieval Castle
Players build different kinds of houses to protect themselves from monsters, so why not level it up a bit by emulating a medieval castle instead? The Medieval Castle is a highly fortified structure that players can build in Minecraft.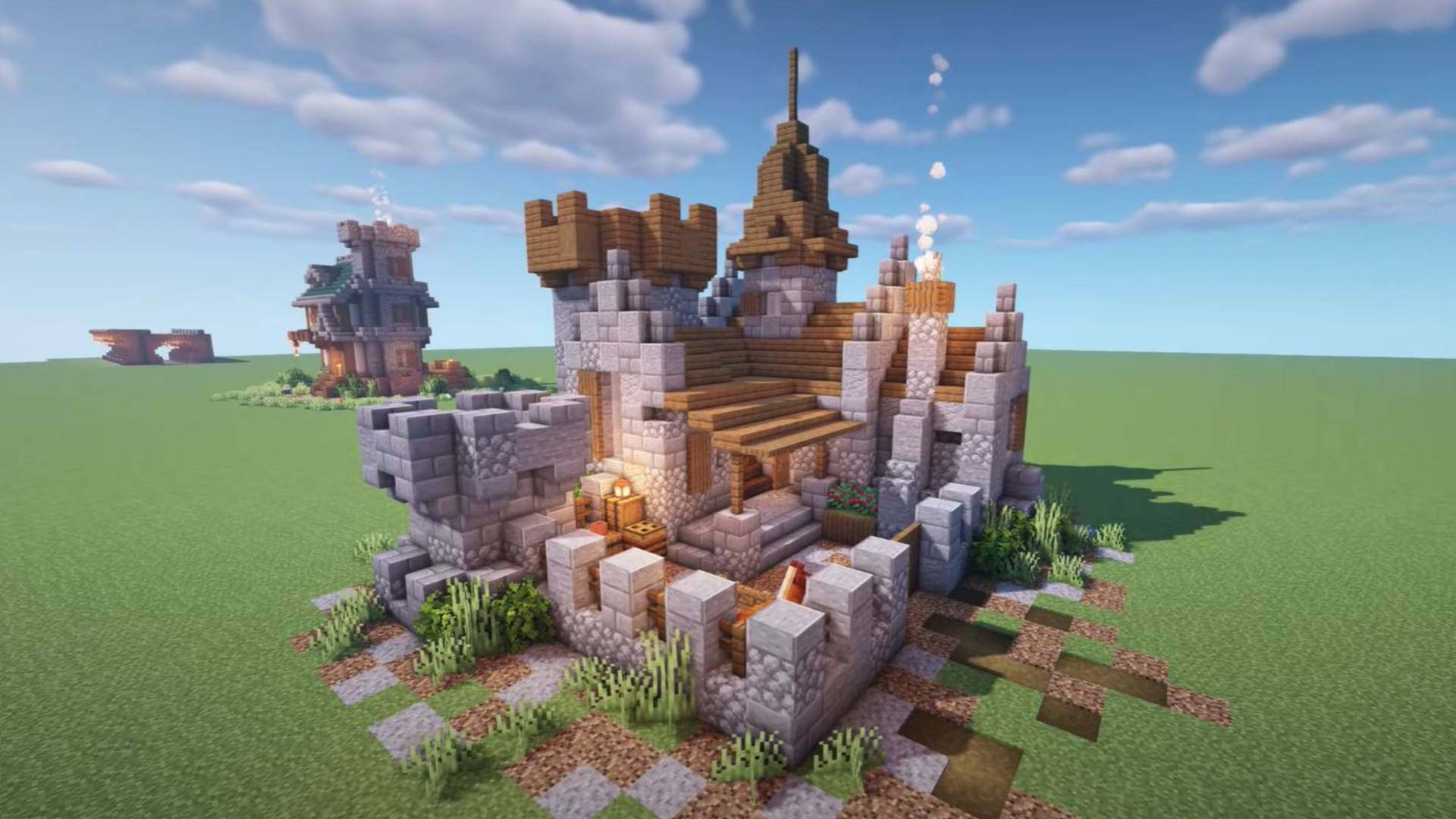 It keeps the monsters and other players away from the privacy of your home behind the tough walls of the castle. Many players are often discouraged by the amount of work needed to build the Medieval Castle.
You will need a lot of resources to build this home and it will take a lot of time before you can finish it. While it can be very complicated to build, it is also one of the most rewarding structures to build in Minecraft.
Underground Base
If you think the Medieval Castle or the Tree House is a great way to fend off monsters, then the Underground Base takes it up a notch. Who would have thought that an underground base can be a good house to build on Minecraft let alone an iconic one?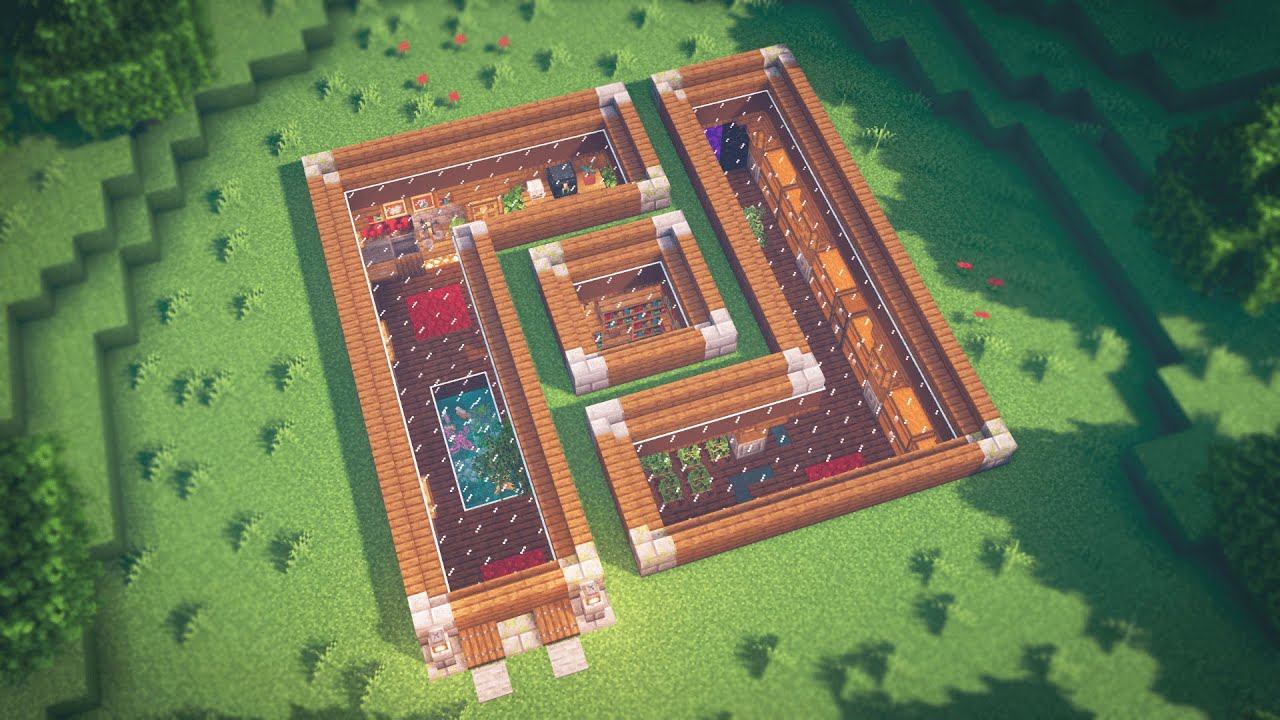 It's a very unique way to build a house since it is completely hidden. Many underground bases often focus on tunnels that lead to different areas of the house which means that players will have to plan to build the house beforehand. This kind of design is often popular with those who want to keep their house a secret.
There are great examples of underground bases and some of them even leave the top open to make it feel more attuned to the surrounding area. There are a lot of videos that help guide players to build such intricate structures on YouTube.
Floating House
There are a lot of creative houses in Minecraft that you can always re-create. One such house is the iconic Floating House. If you decide to build your home that floats above water to avoid mobs, you will have to set it up in a very special way.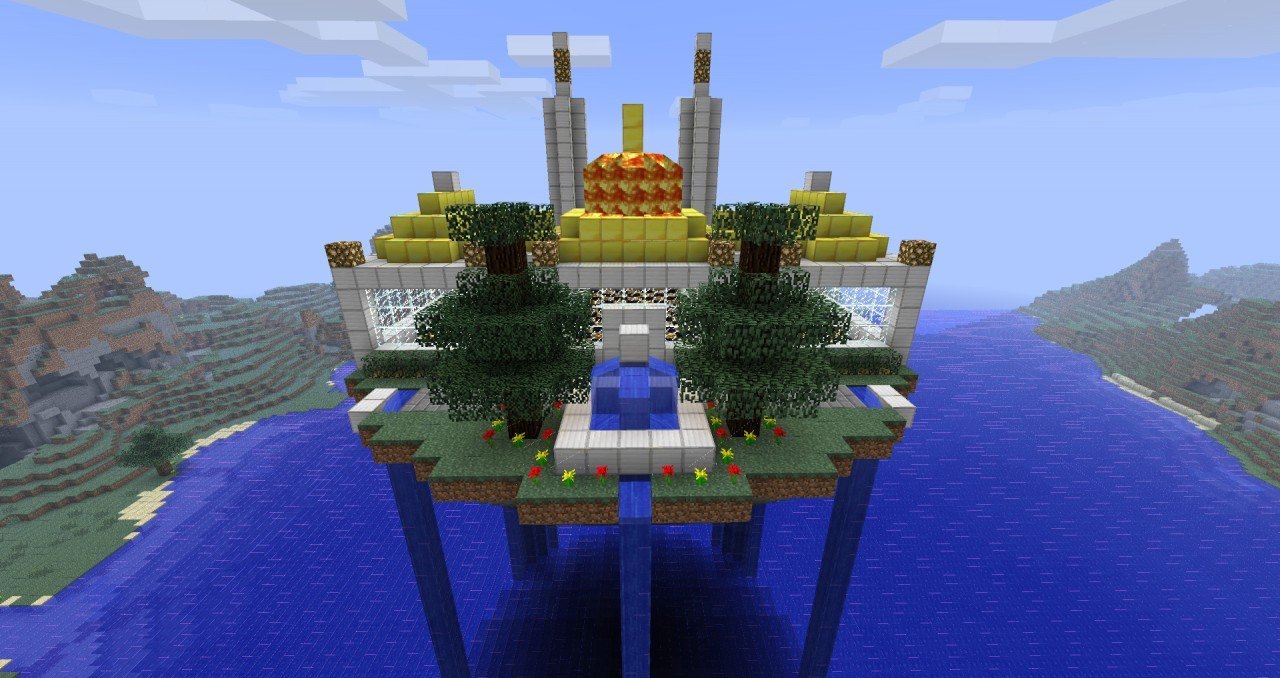 You'll need to build a floating foundation first and planning the entire flooring is needed to accommodate different areas in your home. Once you've built your standard home, you will also need to have room for other practical uses such as an in-house farm and garden so you won't run out of food.
The best thing about floating houses is that you can create a network of floating houses that you can connect to your friends. Most players in the game tend to build these floating houses out in the open water while others simply connect them to their main house on the land.
Cat House
If you're the type to build houses in Minecraft out of pure aesthetics, the Cat House is definitely the kind of house you want to build. The Cat House is one of the most unique and iconic houses that you can build in the game with its exquisite material and even more exquisite output.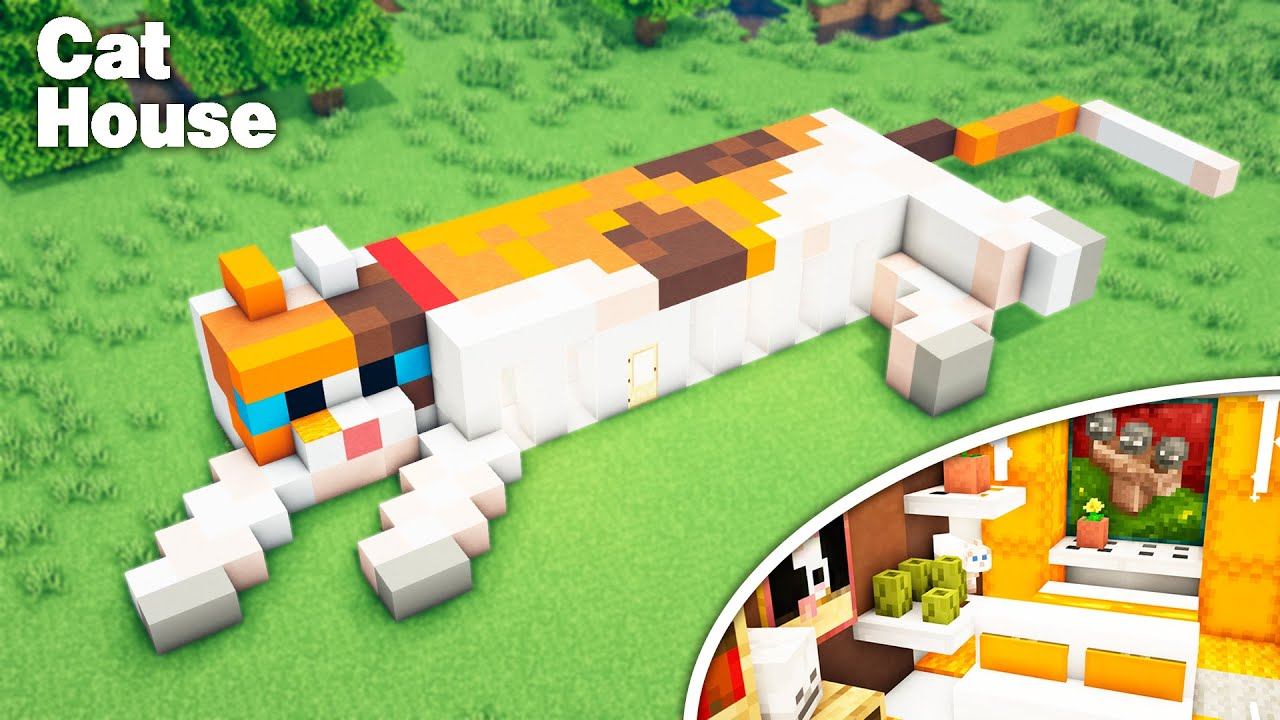 The Cat House, as you might have already guessed, is shaped like a cat. It may not have all the utilities needed for a house but it sure has the style.
It is made from glass and concrete with a few live cats sprinkled around to make it even more alluring to other players. Xxcutebuildxx has truly made a mark in Minecraft history by developing and building such an iconic home.
Island Temple
While the house is the main attraction for players to feature their artistic side, the landscape surrounding the house also brings the aesthetic to full view. This is why the Island Temple is an excellent choice for players who are more on the aesthetic side of things.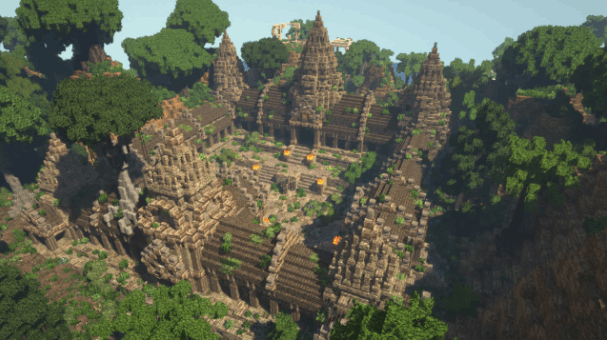 Created by besafewearshoes, this architectural feat boasts heavy influence from the Asian style, especially with its Japanese influence.
Players are treated to pagoda-style architecture alongside the infusion of small ponds in the garden, glowing lanterns, and sturdy bamboo walls and you have an Island Temple.
Compact Modern House
With all this talk about complex houses in Minecraft, we always circle back to the trusted Modern House in Minecraft. Nothing beats the original as they say. The Compact Modern House is the most iconic home you can ever build in Minecraft.
They are very popular as they are the most practical types of housing you can find in the game. Built using stones and many other basic materials, the Compact Modern House is a great house to build since it does not take a lot of space. These compact homes are very practical as it is a great place to sleep and even store some food.
What separates the Modern House from the Beginner, Wooden, and many other houses on this list is the accessibility of the materials and their utility. Many players often work towards building a Compact Modern House simply because it mimics what we've always wanted in real life—a simple, compact, practical modern house to live in.
Conclusion
While there are a lot of things to consider before you can start building these houses in Minecraft, it is best that you do your research and choose the most unique locations.
These houses are all unique and practical at the same time making them the best houses to build in Minecraft.