There's no denying that PC gaming has taken the world by storm. Many of us cannot wait to purchase the next popular PC game released by different gaming companies. If you're on a tight budget, there's always a way to download free PC games legally. You just need to be careful and choose the best website to use.
Here are some of the best websites where you can download free PC games legally and safely.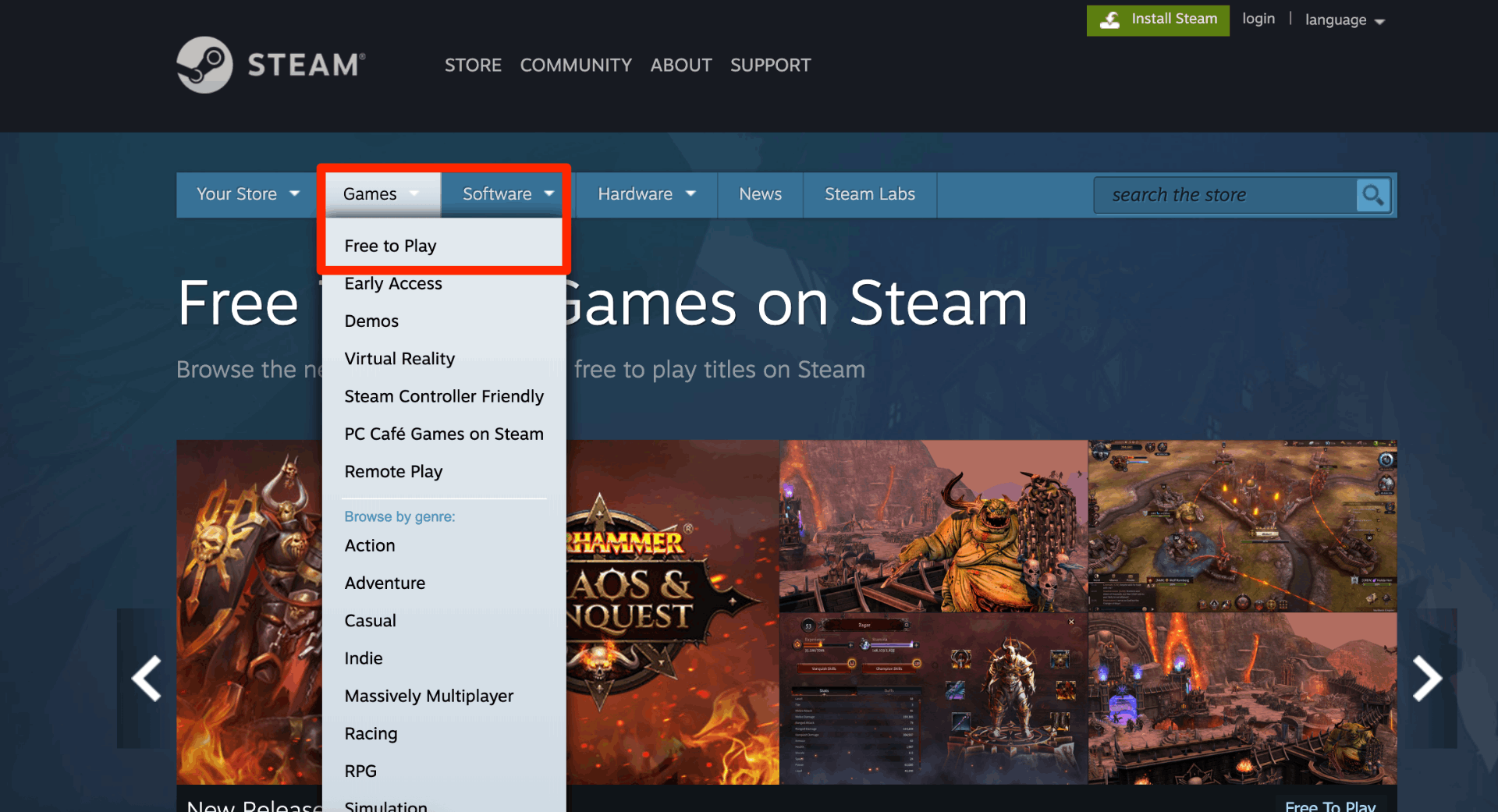 Steam
Steam is probably one of, if not the most popular, websites where players can download games legally. It is a site that provides services such as purchasing original games and downloading digital copies of them. Some might be offered for free while others will require a complete purchase of the game.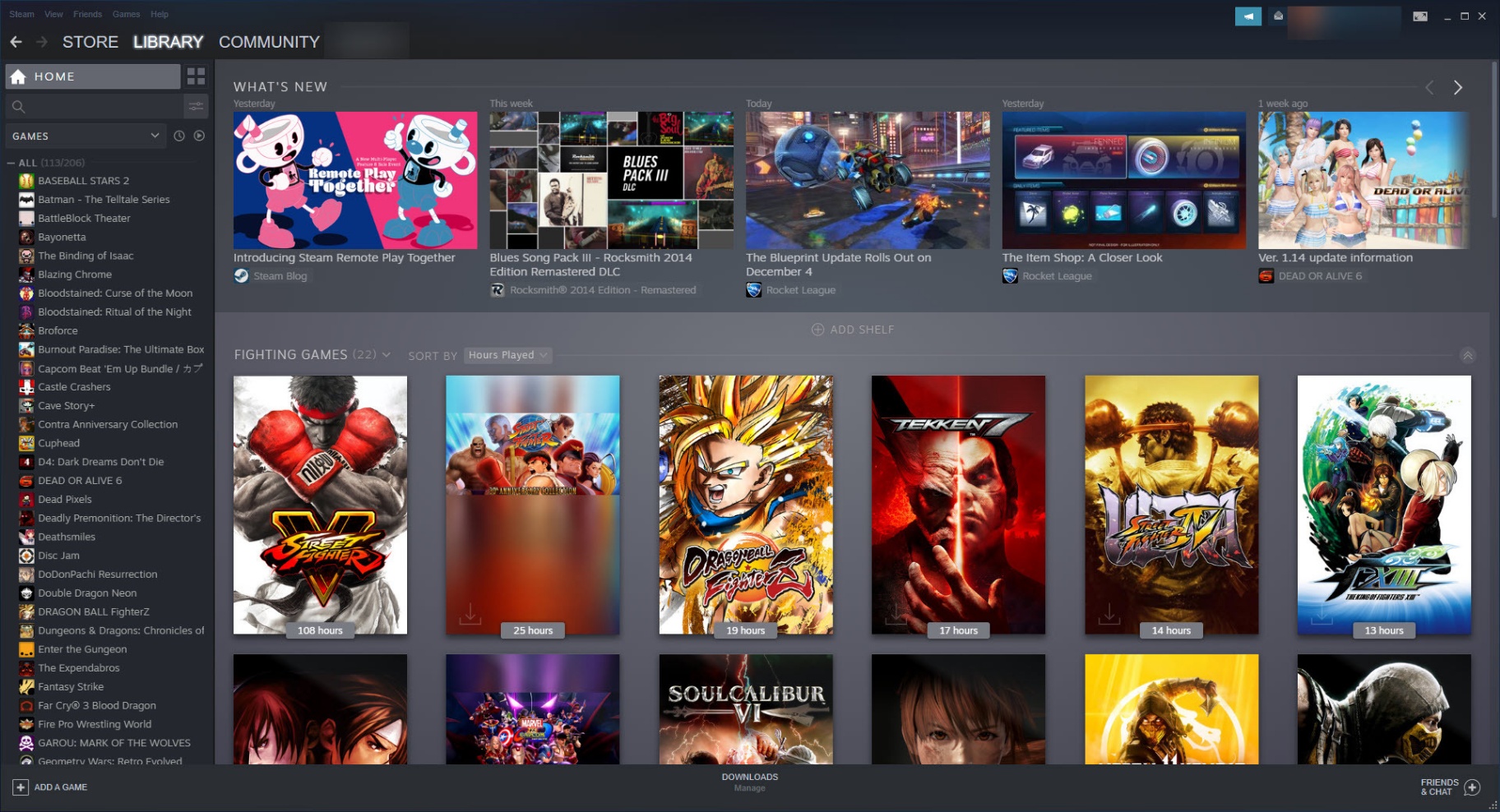 Steam is a platform managed by Valve and has a large library of games that are being offered for free to download. Some of the free downloadable games include Dota 2, World of Warships, and Counter-Strike: Global Offensive. All three are popular games within the platform that reached millions of players worldwide.
The platform rotates promotions and sales for different games and sometimes, they offer the game for free. Steam boasts one of the most comprehensive lists of downloadable games online. Just look at the list of games by category and you'll be surprised at how long the list goes. Some other official websites such as IGN provide access keys to allow users to download premium games for free on Steam every month.
Epic Games Store
The Epic Games Store prides itself on being one of the best and most popular websites to download free PC Games legally. Every week there is a list of brand new games ready to download for free from its millions of users. The Epic Games Store is known for its free weekly giveaways of digital games such as Borderlands, Civilization 6, GTA 5, and many more.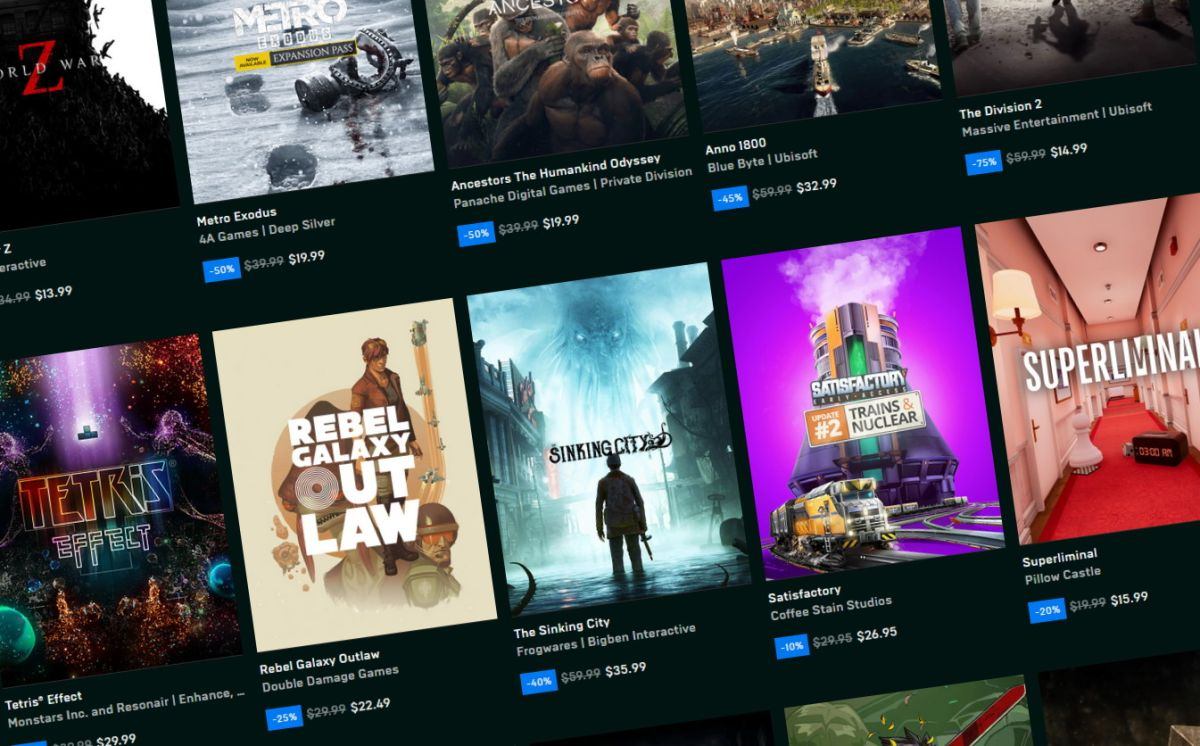 The website is also a host of many popular online video games such as Spellbreak, Genshin Impact, Dauntless, Warframe, and more. The Epic Games Store is also one of the only few websites where you can download and play one of the most popular battle royale games in the world—Fortnite.
One of the best features of the Epic Games Store is its exclusive games like Battle Breakers and Immortals Fenyx Rising. The Epic Games Store prides itself on having a smooth purchasing experience. The store's simple interface makes for a faster and more convenient transaction.
GOG
GOG, formerly known as Good Old Games, is a website that caters to the nostalgic-laden player base. Many of the website's free games are often the classic PC games that we loved playing years ago. But that doesn't always mean that they do not offer new games for the new generation.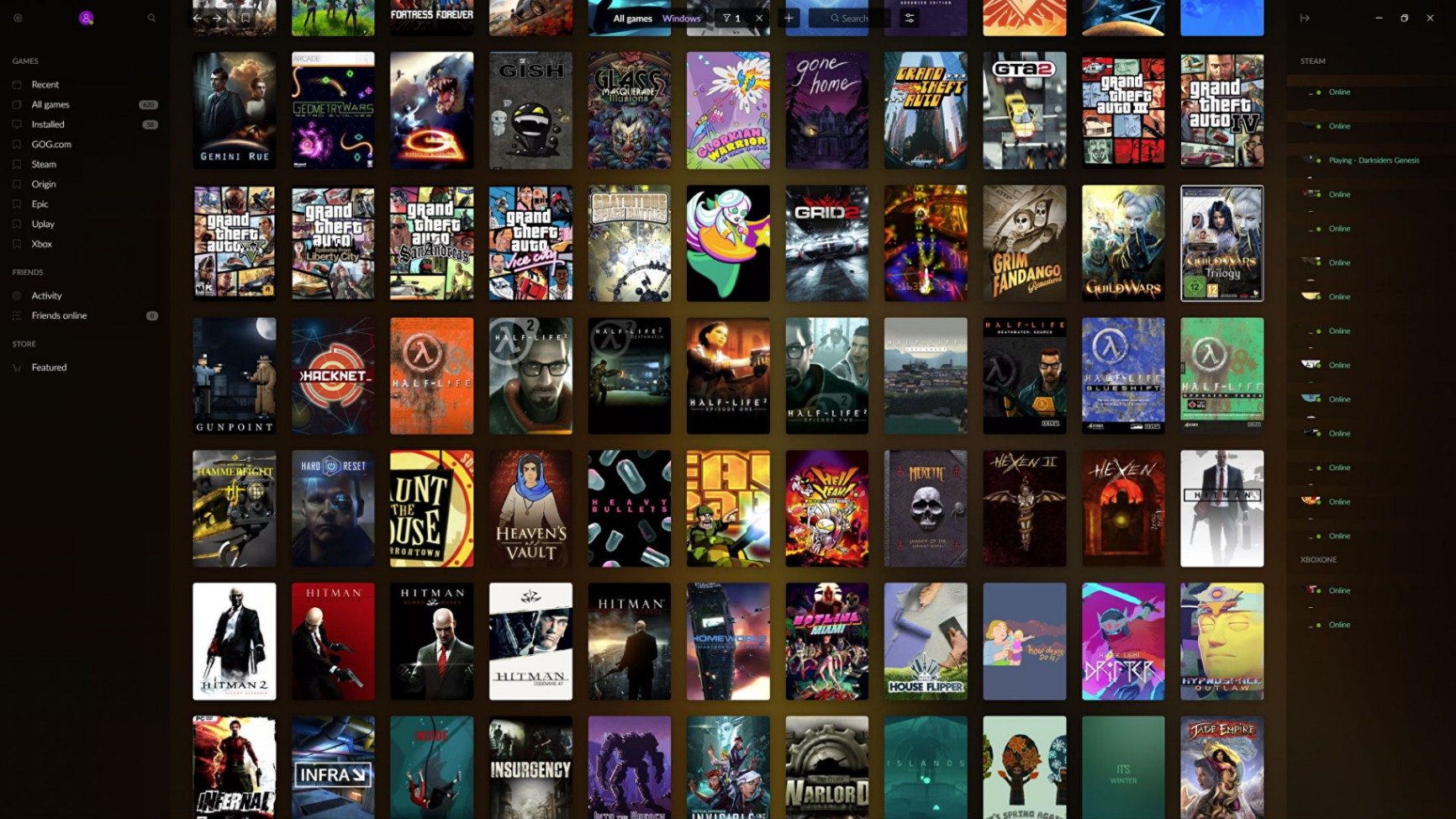 GOG specializes in classic PC gaming which makes it a very niche website. Many of the games found within the website are bundled together which means that you'll have your money's worth whenever you download their games. Titles like Alone in the Dark, Freddy Pharkas, and many others will surely light up your nostalgia.
The store also features a lot of free titles that are readily downloadable at a moment's notice. You'll just need to navigate through its large catalog of games to get there. GOG features a lot of game information including the minimum and recommended PC requirements, user reviews, and even has a Twitch channel so you can check out what other free retro games you can download on the portal.
Microsoft Store
The Microsoft Store is one of the most integral parts of PC gaming for Windows. It is a website where users can download and install their favorite games safely and for free. The Microsoft Store offers a streamlined library of games with popular titles like Minecraft, Roblox, and Asphalt 9.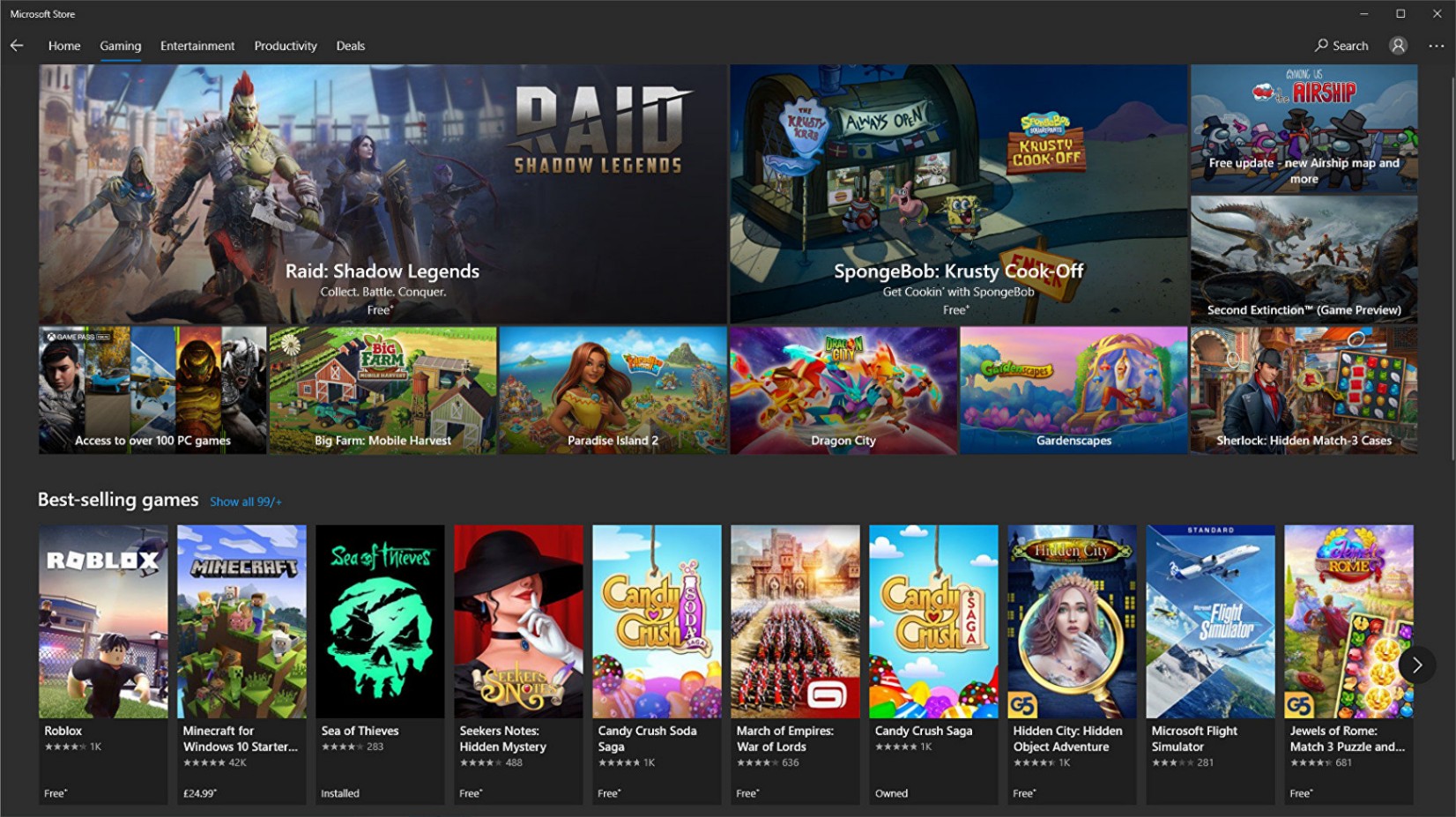 Users can search for their favorite games through categories like Most Popular, New and Rising, Top Free, Deals, and more. You can even search the games you want to download for free through genres like Action and Adventure, Classics, Sports, Shooter, Platformer, and more.
Created specifically for Windows apps, it was later dubbed as the Microsoft Store now that gaming has played an integral role in the use of desktop computers. The Microsoft Store specializes in featuring many popular PC games that cater to a wide audience as well as many other popular Windows applications that might prove useful to you.
Origin
Many will surely recognize Origin as the premier website to download EA games. While most of the games featured on this website come from Electronic Arts or EA, there are also other PC games that are offered.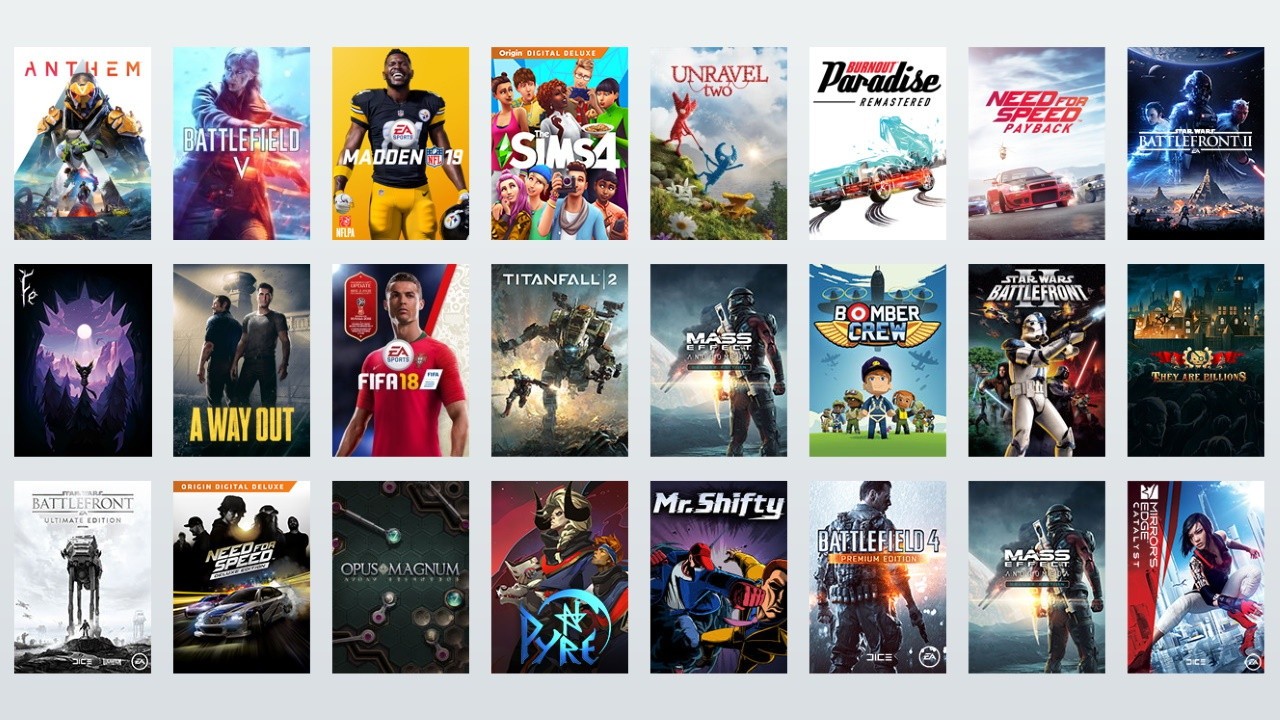 The variety of the games on this website might not be as large as the other ones found on this list but what Origin has going for is the access to download full premium versions of PC games all for free.
For those who are interested in downloading PC games for free, check out Origin. Origin offers the ability to download PC games within a safe environment so you're guaranteed to have the best experience possible.
Battle.net
With the recent acquisition of Activision Blizzard to Microsoft, things are about to change with the entire company. For the longest time, many of Blizzard's games could only be downloaded from the Battle.net site. The recent upgrade of Battle.net makes the entire site more accessible and can be navigated with the use of your keyboard.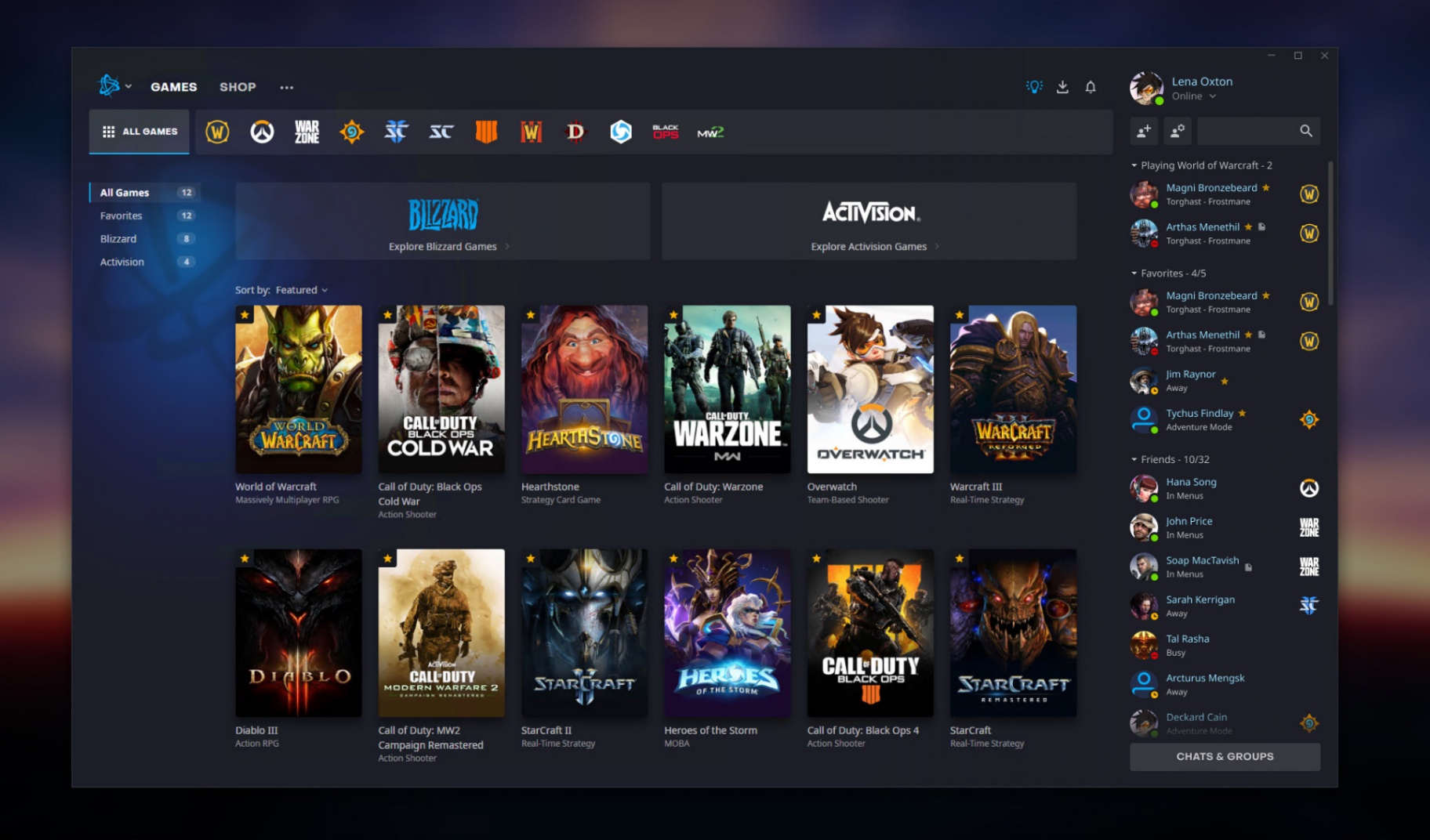 Battle.net is home to many of Blizzard's popular games such as World of Warcraft, Starcraft, Overwatch, Hearthstone, Heroes of the Storm, and more. Battle.net offers a safe environment for gamers to download their favorite PC games for free. It also features a social hub where users can invite and add each other as friends across all games.
It's a very smart cross-platform marketing strategy so players of one game are enticed to download and play the other games found within the site. Make coordinated plays in team-based PC games like Overwatch and Heroes of the Storm or simply discuss strategy with your Hearthstone friends. Everything you'll ever need with Blizzard games can be found within Battle.net.
Garena
Garena is a Southeast Asian-based platform that provides a lot of different games to download and play for free. Depending on the country and its licensing agreements, Garena offers popular titles such as Heroes of Newerth and League of Legends to the region. Many of its collections of free downloadable games can be found within Garena Client which requires its users to register for an account.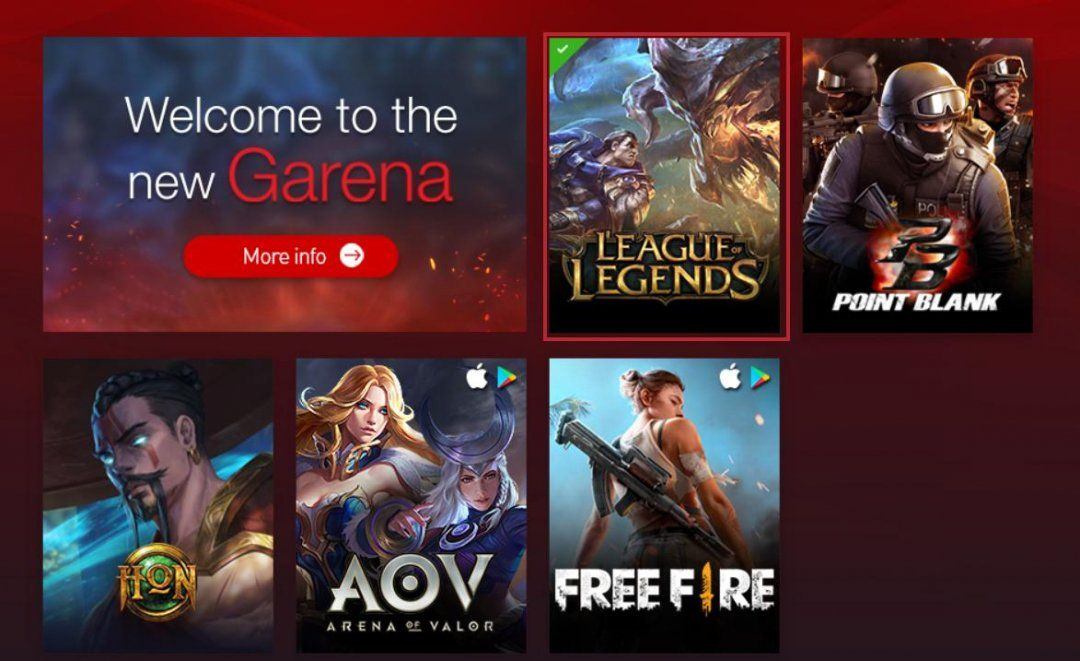 The games are made available within the client and need to be downloaded first before playing. While the collection of games is very narrow, Garena is still one of the most popular websites to download PC games for free legally.
The website and its client also boasts social features such as chat and community forums where players converge to discuss the games and provide a lot of information as well as have fun with each other. Garena isn't merely a site that allows users to download free PC games, it's a community hub as well.
How to Determine If the Site Is Legal and Safe
With all this talk about websites that allow you to download free PC games legally, one should know how to determine if the website you've chosen is safe and legal. The very first thing you should always take notice of is if the website is filled with ads and pop-ups. Normally, legal sites don't need a lot of ads or even use pop-up ads to function properly.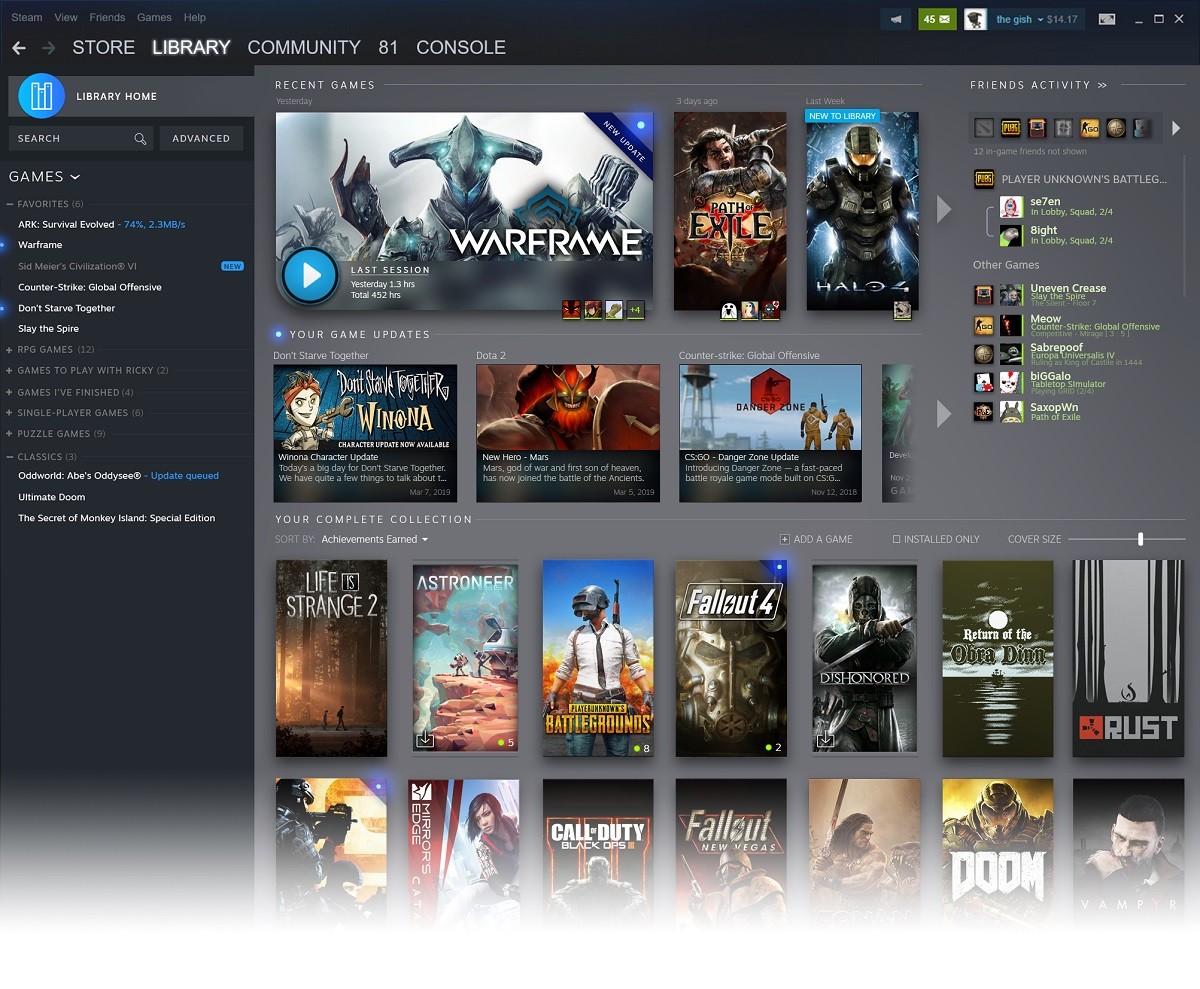 Some of these pop-up ads contain malicious files that entice you to download them first before the game. This is a sign that you should stay away from such a website. Another red flag that you should watch out for when looking for a website to download free PC games is when your browser doesn't trust it.
When you load the website and your browser notifies you that the link is not secure and that it doesn't trust the website, you should try and search for another website. Fortunately, all of the websites mentioned above are legal and safe for you to use since they are all official websites.
Conclusion
If you're always on the lookout for free PC games, why not try the websites mentioned above to download games legally?
There are a lot of options but you'll also need to be careful when visiting sites that offer free downloads of games. Check out all the websites on this list and see which PC games you were able to download for free.