It's always hard to choose between owning a physical copy of a Nintendo Switch game or downloading a digital copy to your console. With a physical copy, you can always resell it if you don't like the game.
However, the convenience of being able to download and play the game immediately upon release is what makes digital games more appealing. You get to play the game that you like much earlier while others are still waiting in line at the store or waiting for their physical copies to arrive via delivery.
If you have never purchased and downloaded a digital game through the Nintendo eShop before, here's how to download games on Nintendo Switch.
Learning How to Use the Nintendo eShop
Downloading Digital Nintendo Switch Games Through the eShop
Adding Funds to Your Nintendo Account
Redownloading a Nintendo Switch Game Through the eShop
Choosing to Download Digital Copies
Pre-loaded When You Order Your Device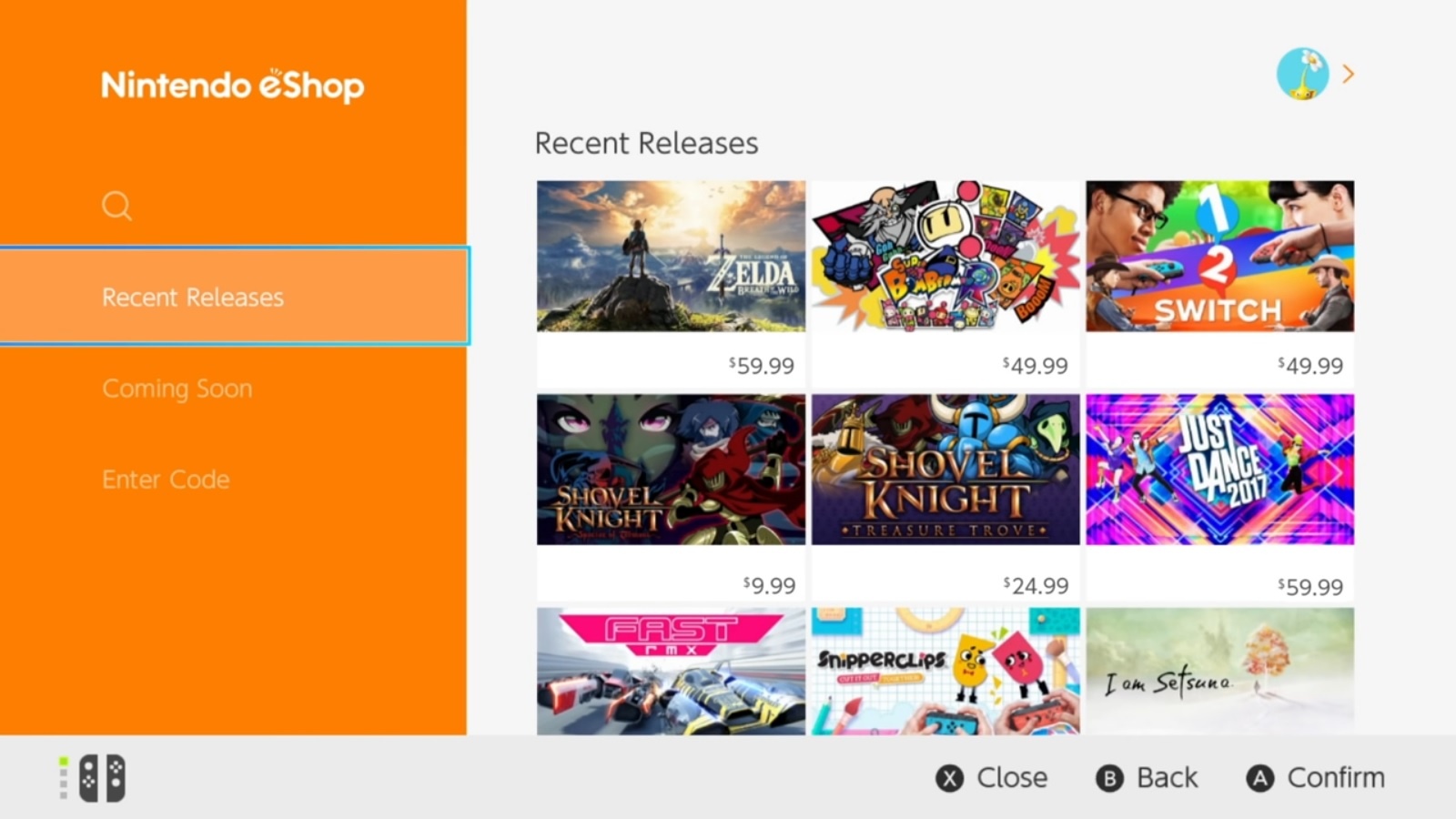 Learning How to Use the Nintendo eShop
The Nintendo eShop is the platform where users can search for, purchase, and download different Nintendo games. The Nintendo eShop has a very simple interface but it can also be difficult to search for the title of the game that you're looking for, especially if you are new to the platform.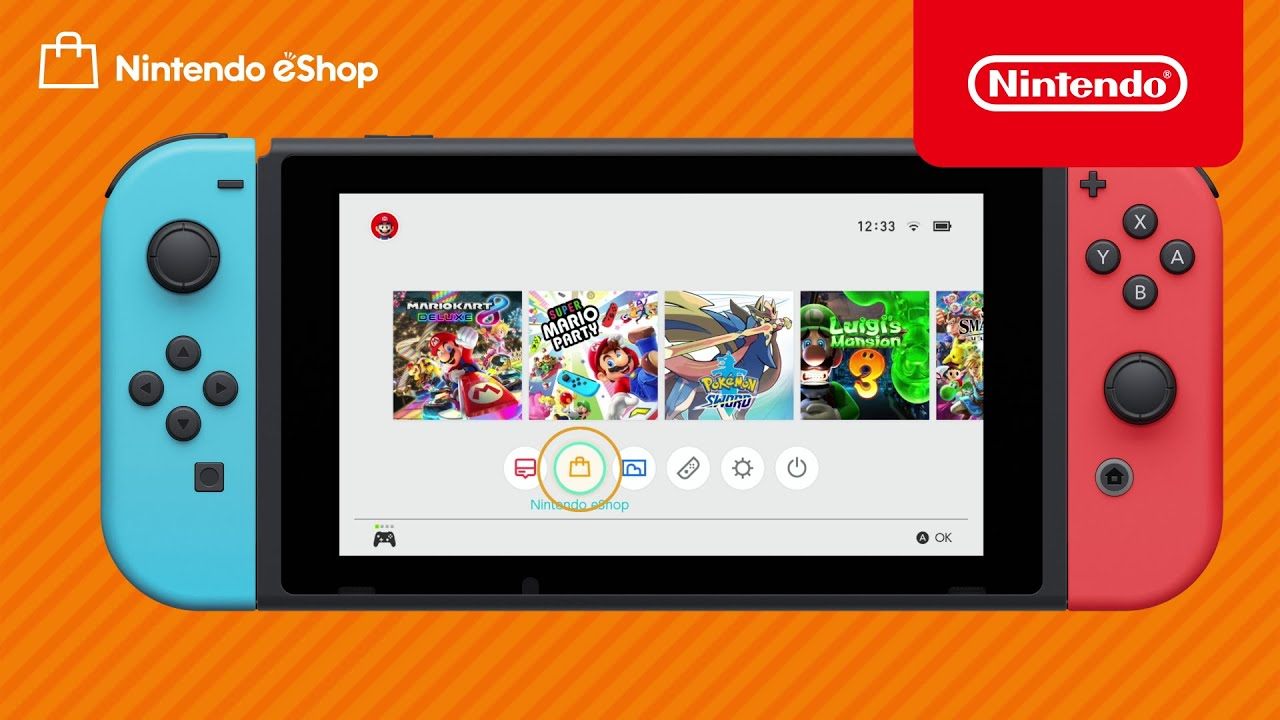 Here's how you can locate the game that you want to download and purchase. First, choose the Nintendo eShop option in the Home menu of your Switch. This will launch the Nintendo eShop.
You'll then be prompted to select a Nintendo account if two or more accounts are using the same device. If not, you can simply log in to your account and continue.
Select the search icon in the upper left corner of the screen and type in the title of the game. The game you're looking for should appear at the top of that list.
Explore More Games and Learn How to Use the Search Function
Some users are also fond of exploring other games. If you don't know the title of the game, you can also search using some keywords.
It will show all the possible Nintendo games based on the keywords that you've used. Remember this is a recommendation from the system since it is still keyword dependent.
You may also choose to search using Price Range and/or by Genre. Scroll through the list to check out which games are readily available for you to purchase and download.
Downloading Digital Nintendo Switch Games Through the eShop
Downloading games through the Nintendo eShop is quite simple. In this guide, you'll learn how to purchase and download different games for your enjoyment.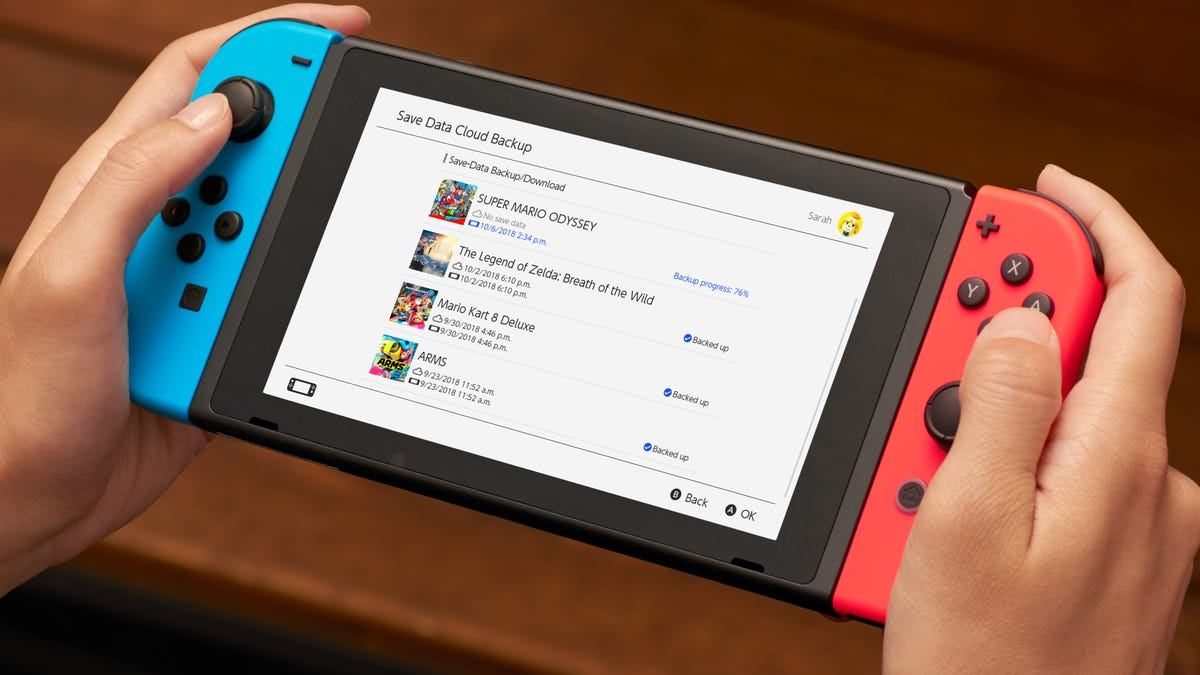 Take note that the information given below is applicable only in certain regions since other countries have different rules and regulations regarding digital purchases. You'll need Internet access and an Nintendo Account before you can begin the process.
Use the steps in the previous section to search for the game you want in the Nintendo eShop.
Once you are at the game's detail page, select Proceed to Purchase to buy the game and begin the download. Wait until the game is fully installed before you can start playing. You will receive a copy of all the transactions done during this time through your email address.
Using Vouchers and My Nintendo Gold Points
You may also use My Nintendo Gold Points to receive discounts on your purchase. To do this, select Use Points for a discount and enter the number of points that you want to use.
Select Next to apply them before you make the purchase. Remember that this option does not appear if you do not have any My Nintendo Gold Points in your account.
You may also use an active Nintendo Switch Game Voucher and check if the game is eligible to be purchased using one. There will be an option to select Redeem Voucher and use it for the game. Continue with the process until the game is fully downloaded.
Adding Funds to Your Nintendo Account
There are three ways to add funds if you want to purchase and download games for your Nintendo Switch. The first option is through a credit card.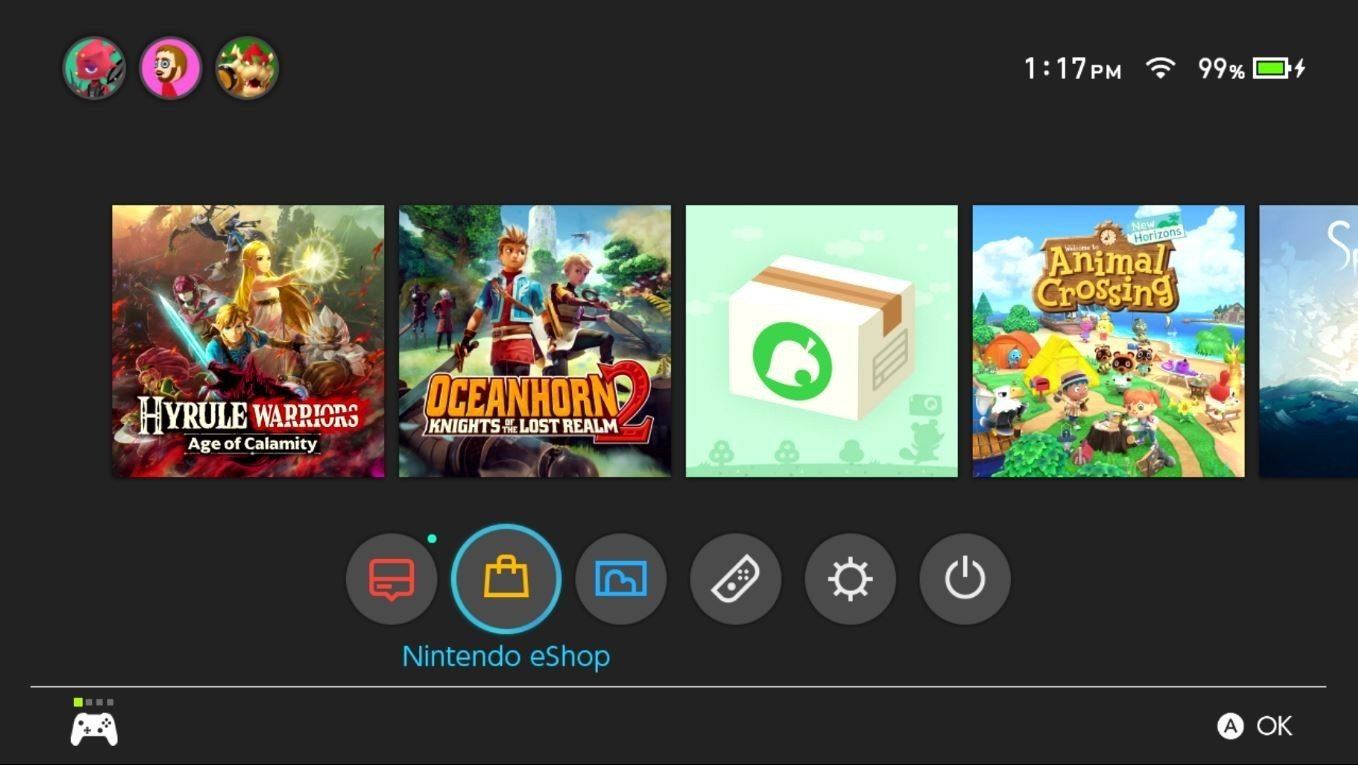 If you already have a credit card stored in your account, you will have an option to Use This Credit Card or Use Another Credit Card right before you purchase.
You don't need to enter the credit card information again if it has already been stored on your account.
For those who want to add credit card information to their account, you can enter the credit card number, expiry date, security code, and postcode to continue. Once done, select Confirm then proceed in purchasing the game. The game will automatically download.
Using the Nintendo eShop Card and PayPal to Purchase Games
Another way to add funds to your Nintendo account to purchase games is through a Nintendo eShop Card. After selecting the game you want to download, there should be an option called Nintendo eShop Card. If you have one, enter the 16-character code carefully and select Ok.
Select Confirm to confirm the purchase and the game will automatically download. Lastly, you can also link your PayPal account to your Nintendo Account. The option to pay through PayPal will be available once you have properly linked both accounts.
Next, select the game that you want to download, enter the amount that you need to pay for the game, and select Purchase to complete the entire process.
Redownloading a Nintendo Switch Game through the eShop
There will be times when players want to revisit a certain game. In this guide, you'll also learn how to redownload a Nintendo game through the eShop.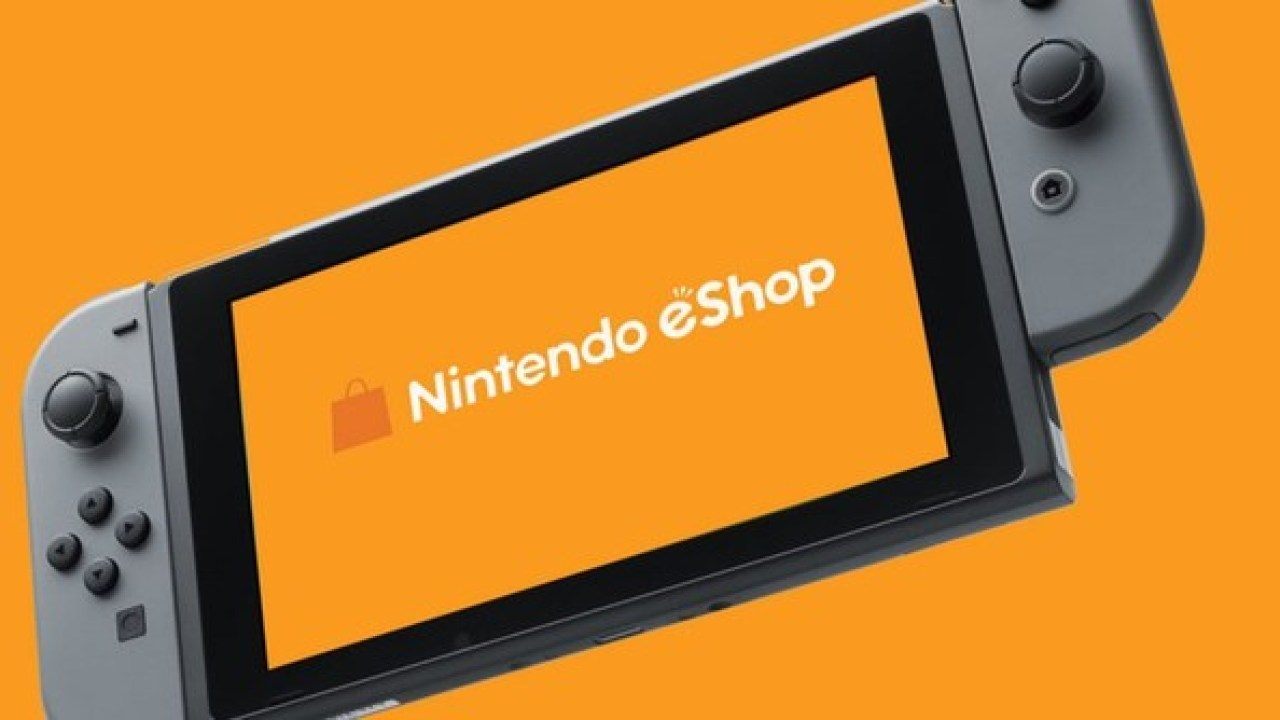 Here are some important reminders before you proceed in redownloading games to your account.
You can only redownload the games using the same Nintendo account that you used to purchase those games.
Users will also have the option to redownload all the games, including all associated DLCs, or you can choose specific games to download depending on what you want.
Look For the Icon
To redownload the games, you will notice an icon featured by the games that you have previously paid for.
This will notify you that you can download the game at no cost. Select the game and download.
Choosing to Download Digital Copies
The age-old debate about physical Nintendo Switch games or the digital ones and which one is better continues to be a hot topic to this very day.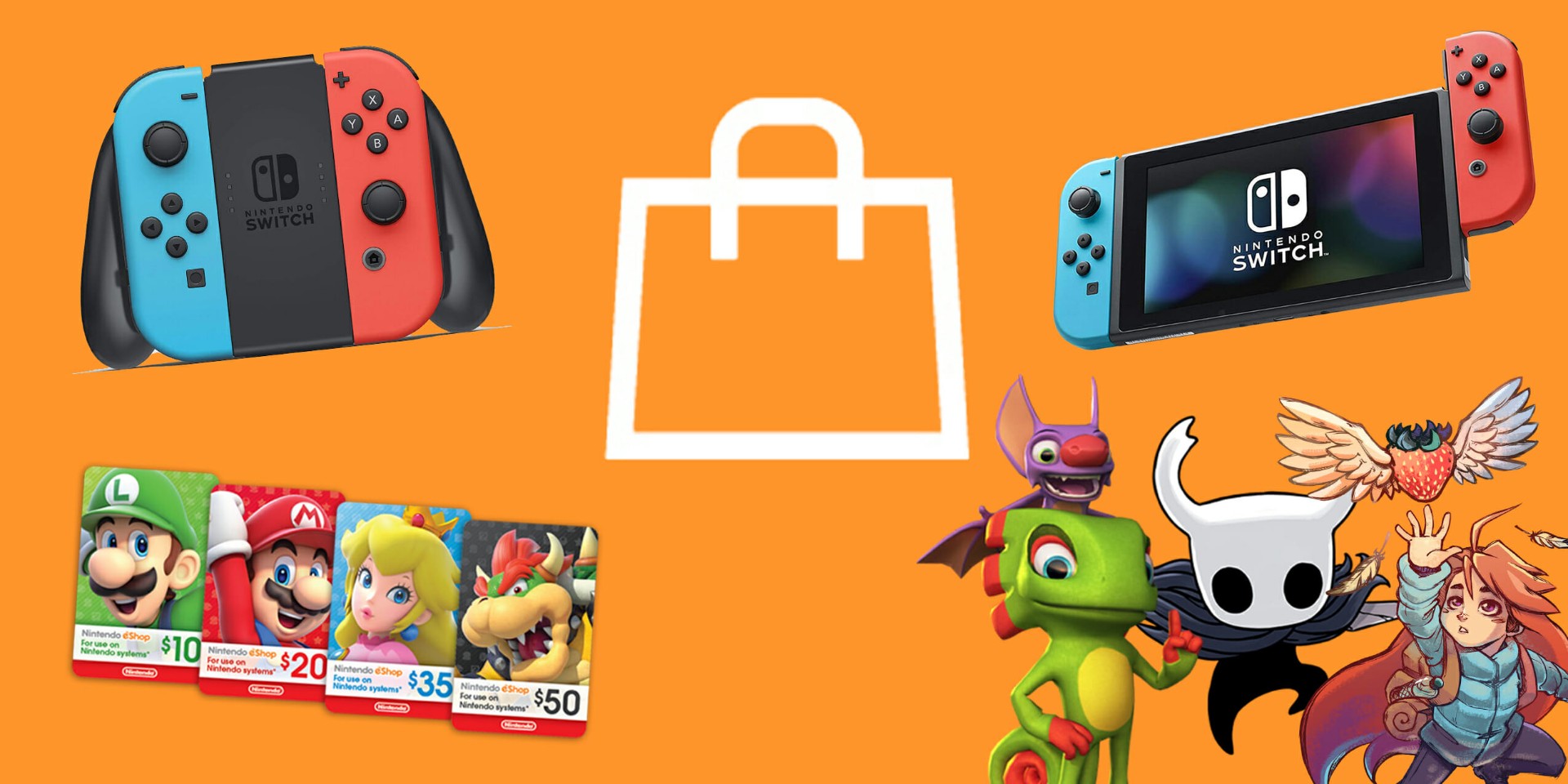 There are a lot of reasons why players choose to download games instead of owning a physical copy. Anyone who does not want to deal with a hard copy of the game will always choose a downloadable digital version of it.
The most obvious reason why many players want to have a digital copy is that it doesn't take up a lot of your space. Some people don't have the space to store all the cartridges no matter how tiny they are.
Having all of your games go digital means you can always take them with you without having to bring an extra bag for the cartridges.
Download and Play Immediately
The instant availability of digital copies ensures that you can always switch from one game to another without the hassle of removing the cartridge.
You also don't need to worry about breaking the cartridges or having them stolen. Plus, going digital is a good way to save the environment.
Having digital copies of the games you've already downloaded are forever yours. Unless you throw away your account, it will remain within your account.
Pre-loaded When You Order Your Device
Another reason why people stick with digital games is that they are often pre-loaded into the device when you order it.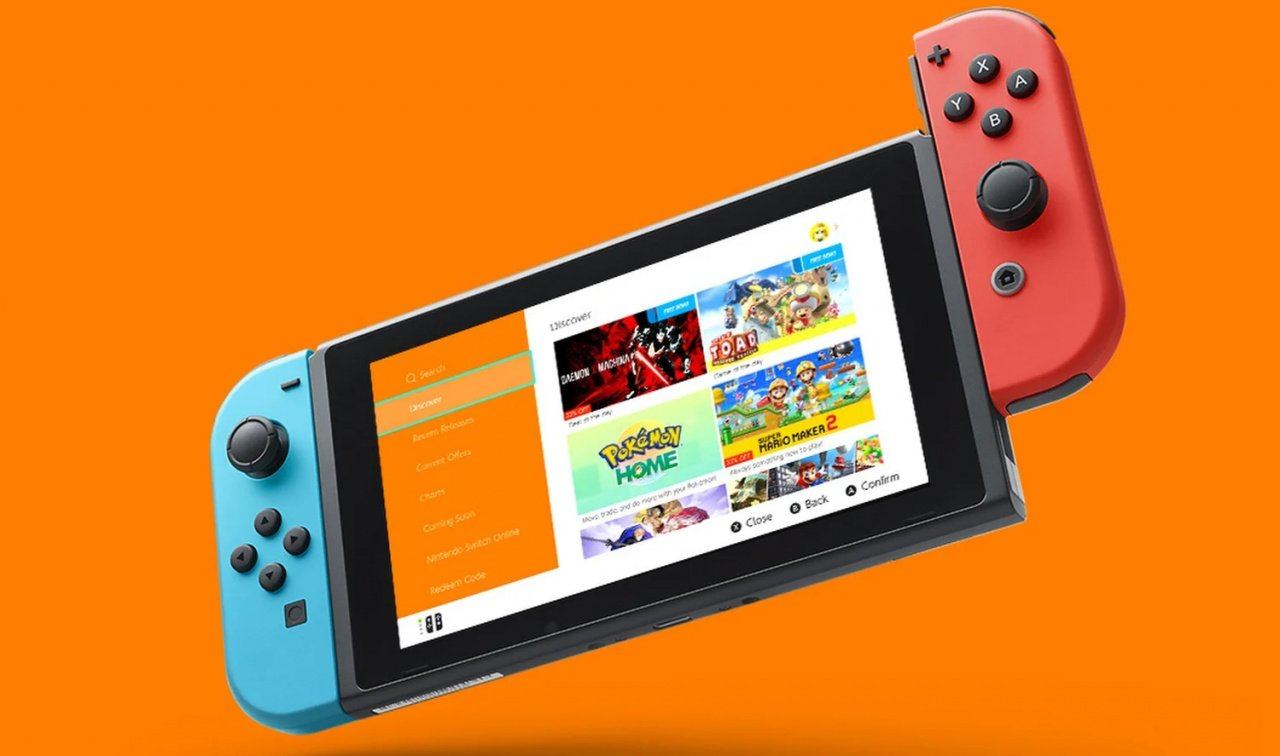 This means that you get to play the game the moment you receive your Nintendo Switch so you don't need to wait in long lines at the store or for the delivery guy to arrive.
Most of the digital games found in the Nintendo eShop have reasonably low prices. Sometimes, the store is even gracious enough to provide players with discounts and promotions.
Have a Good MicroSD Card
Now if you do want to go digital, here are some things that you need to know. A microSD card for your Nintendo Switch is the most important item that you can imagine.
Most Nintendo Switch have around 32GB or 64GB of internal storage. That might not be enough to store all the games that you like.
A microSD card will solve this issue. If you're planning on downloading and owning a bunch of digital games, invest in a good microSD card with 256GB of storage capacity or even more.
Conclusion
While physical copies of your favorite game might be something of a token for you, having a digital copy of Nintendo Switch games is the more practical approach nowadays. It's a convenient way to download and own games or even discover new ones. Don't forget to follow the steps above.