Typing games were designed out of the need to teach people how to type using a keyboard on a computer. But since the 1980s, many game developers have taken typing games to the next level by incorporating it as a mechanic into their games.
Typing lessons can be very dull sometimes so it is best to choose a typing game that incorporates fun and interaction with the player.
For those who want to learn how to type fast, these are just some of the typing games that are currently available for you to play that can help you achieve that goal.
Keyboard Ninja
Ghost Typing
TypingClub
Typefighters
Nitro Typing Racer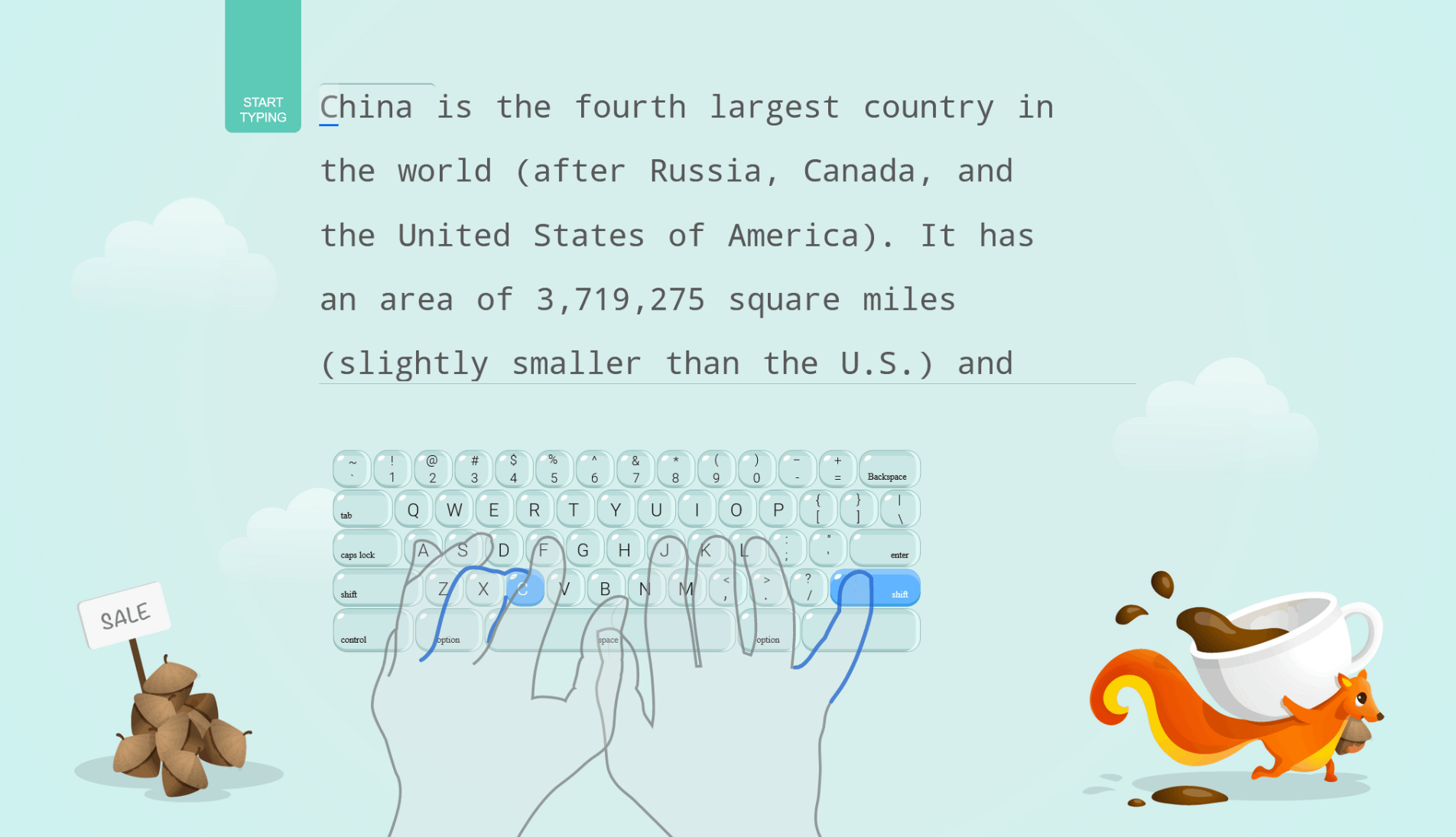 Keyboard Ninja
If this game reminds you of another popular game, you're not wrong. Keyboard Ninja comes from the same developers of the popular game Fruit Ninja.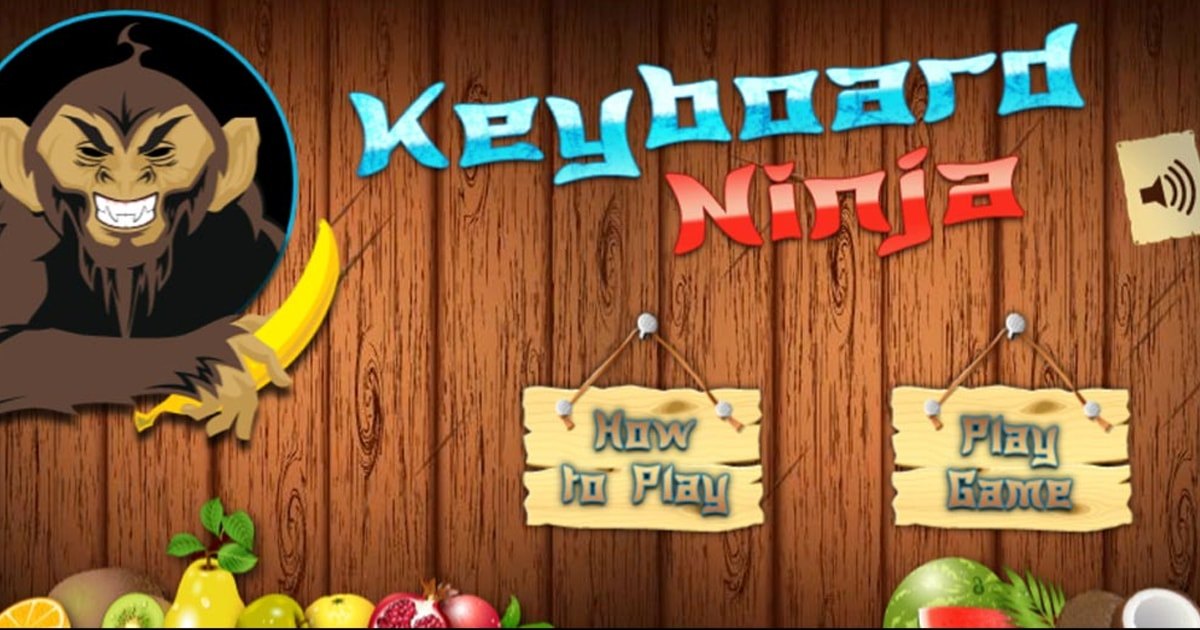 This free desktop-based typing game provides an interesting and unique approach to typing lessons by incorporating a fun experience, especially for kids. The game has three levels and tests the skills of determining where each letter is in the current situation.
Apart from that, this game also allows users to know more about the home keys, numbers, and other keys on the keyboard that we often don't know about.
If you want to help your kids learn more about the keyboard and how to type fast and accurately while also having fun, Keyboard Ninja is right up your alley.
Learning More About the Keyboard
One of the most important things about learning how to type is getting familiar with the keyboard. As you already know, the keyboard follows a certain pattern that is very different from the way the alphabet is sequenced.
Getting familiar with where the keys are is vital to mastering the keyboard and many typing games.
Typing games like Keyboard Ninja helps users learn the proper way to use the keyboard and practice proper hand placement to help them build speed and accuracy.
Ghost Typing
You might think that typing games are mostly for beginners and there's no challenge when playing these games. However, there are a lot of typing games out there that will test your skills.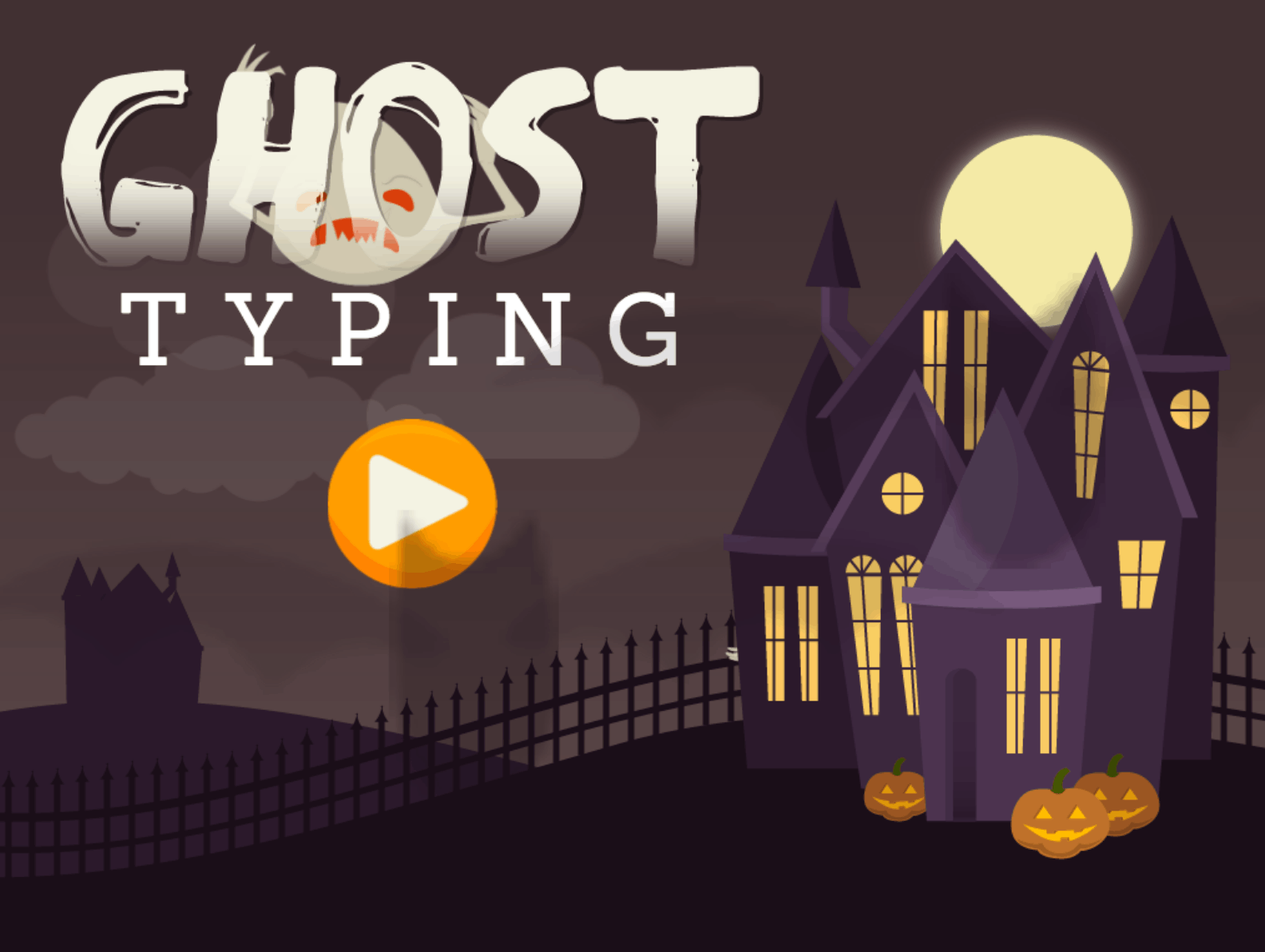 One of which is Ghost Typing. Ghost Typing is a browser-based typing game that aims to increase your speed. We all know that having faster typing skills makes for a more efficient output at work.
The main objective of the game is to type the words that appear on the screen as fast as possible before they disappear. Players will have a total of five lives and each ghost that you miss will take away one.
It's the perfect game to play when you want to test and improve your skills in typing.
Benefits of Faster Typing Speed
Developing the skill to type fast and accurately takes time. It might even take even some people more time than others to hone their skills. But as soon as you become comfortable typing faster, you'll be grateful that you developed such an important skill.
One of the main benefits of having a fast typing speed is it saves you a lot of time especially at work. When you're working through emails at work, you want to work fast, and having a fast typing speed allows you to do just that.
Another benefit you get is it makes your work much easier and helps you communicate more efficiently. Digital communication is a huge part of how young learners communicate and by being able to communicate faster, they are also able to relay their ideas more quickly.
TypingClub
With so many typing games available to play, they're bound to have some similarities with each other.
But there is one typing game that is very unique and provides an exclusive experience similar to a classroom. It teaches young children and adults how to type while also engaging them in an entertaining way.
Typing Club is a game with carefully guided lessons while providing interactive and meaningful ways to learn. There's also real-time feedback for each lesson so you'll be able to know how you can improve.
Most of the lessons are mixed with a fun game so it doesn't really feels more like you're on a playground than in a classroom. It also offers digestible lessons with very inventive gameplay so you'll always have fun while learning. The game is free to play.
Learning While Having Fun
One of the main reasons why typing games are the best way to learn how to type is that it incorporates fun while learning. There are a lot of typing games that use silly graphics and mechanics but ultimately, having fun has a very positive effect on learning.
It helps people become motivated in learning new things, especially if the subject matter is challenging. Retention is key to learning and it has been proven that having fun while learning helps with retention.
It also helps people to keep coming back to play and learn again and again thus making it even more effective. This is one of the main reasons why typing games are very popular in kids, adolescents, young adults, and even older people.
Typefighters
Those who consider themselves good at typing will find themselves getting bored of these typing games for beginners. Thankfully there's a game that challenges you to become better called Typefighters.
Typefighters takes the very basic formula of a game having a player going up against an AI in a race to see who types faster. In this game, players must type the words shown on the screen as fast as they can while the AI does the same.
Type the words on the screen faster than the AI or, even a real-life opponent if you choose, to gain points. The player who has the most points wins the game.
A very simple premise within a simple game but has all the benefits of requiring and honing your best typing skills.
Challenge Another Player Online
One feature that truly makes Typefighters shine is the online mode where players can invite their friends online to a typing duel. There are a lot of game modes to choose from but this one takes the cake as the most fun.
The premise is still the same but you're up against another player online which makes it very challenging. Players can also increase the difficulty by adding more complex words and some functions on the keyboard.
Every time you complete a word, the text shakes and immediately gives you feedback.
Nitro Typing Racer
Most typing games on this list let you play the game with yourself or another person in a very simple manner. But how about incorporating the typing game mechanic into a racing game? That's what Nitro Typing Racer brings to our typing lessons.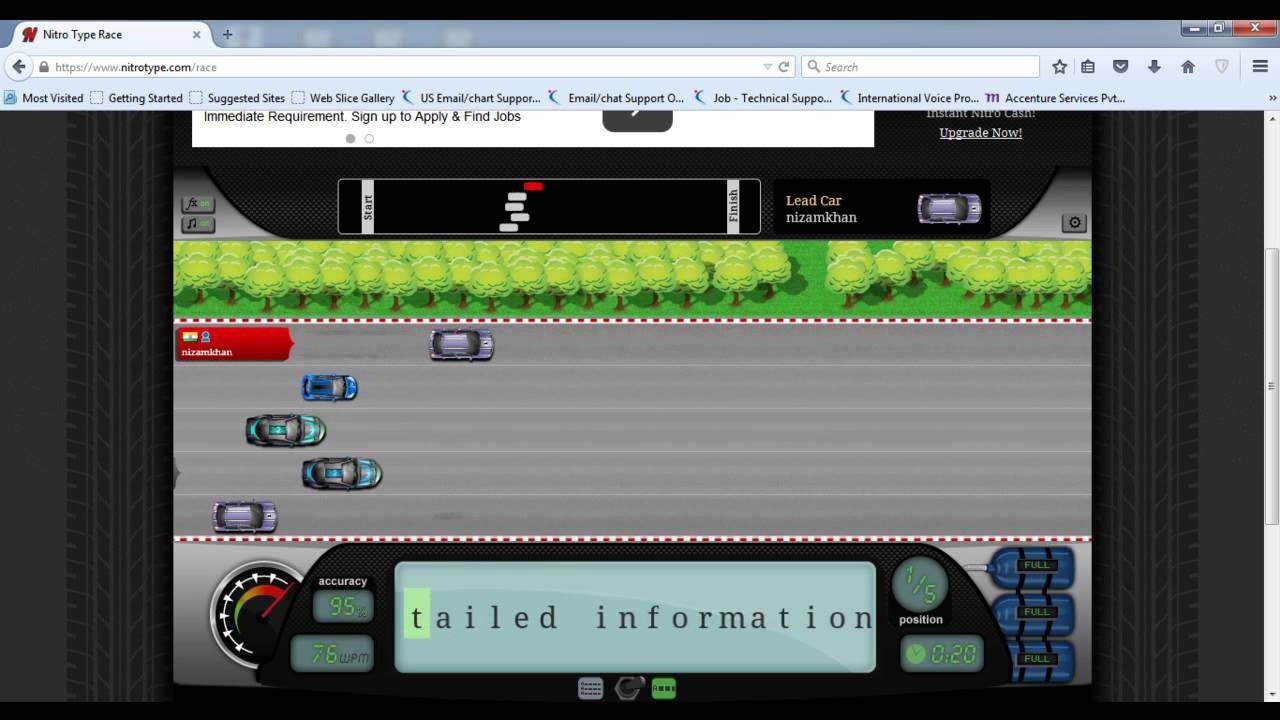 If you are a fan of racing games but also want to learn how to type fast then this should be your go-to game. The main objective is to type short words as fast as possible to launch your car and gain distance from the other cars on the track.
You can change your lane by typing the word on the lane that you want to move to and continue doing so if you want to move forward on that same lane.
You can also pass your opponents by hitting the spacebar to jump over them after typing the words.
Increasing Productivity and Improve Posture
Typing games like Nitro Typing Racer make learning how to type fast more fun and interactive but there are also serious benefits to having these skills especially in an office or school setting. One of which is increased productivity.
The more time you spend typing your report or essay for your school paper, the more time you lose from proofreading and editing. Being able to type fast and let all your ideas follow make for an efficient working time.
Additionally, being able to type correctly is also good for your posture. Typing properly requires good posture so you don't hurt your lower back. You'll also be able to spend a lot less time sitting in a chair if you are able to complete your typing quickly, allowing for more standing and stretching.
Conclusion
Typing games are often seen as fun and simple games to play but the implications and the benefits you get are far more important. You'll soon discover that having a fast typing speed can even help you land a job or help you improve your health through proper posture.
The games mentioned above are just some of the best in the genre that you should be looking for when you want to improve your typing speed. Available to be used by people of all ages and all typing skill level, these games will make learning or improving your typing fun!