Simulation games are often thought to mimic our normal daily lives but that would be too boring if there aren't any interesting features to the game. Many simulation games bring a very realistic approach while some take the more cartoonish feel.
There are so many simulation games on mobile to choose from that it has become very difficult to find unique ones. On this list, you'll discover some of the best mobile simulation games with unique gameplay that make them very popular and interesting. Check out the list below.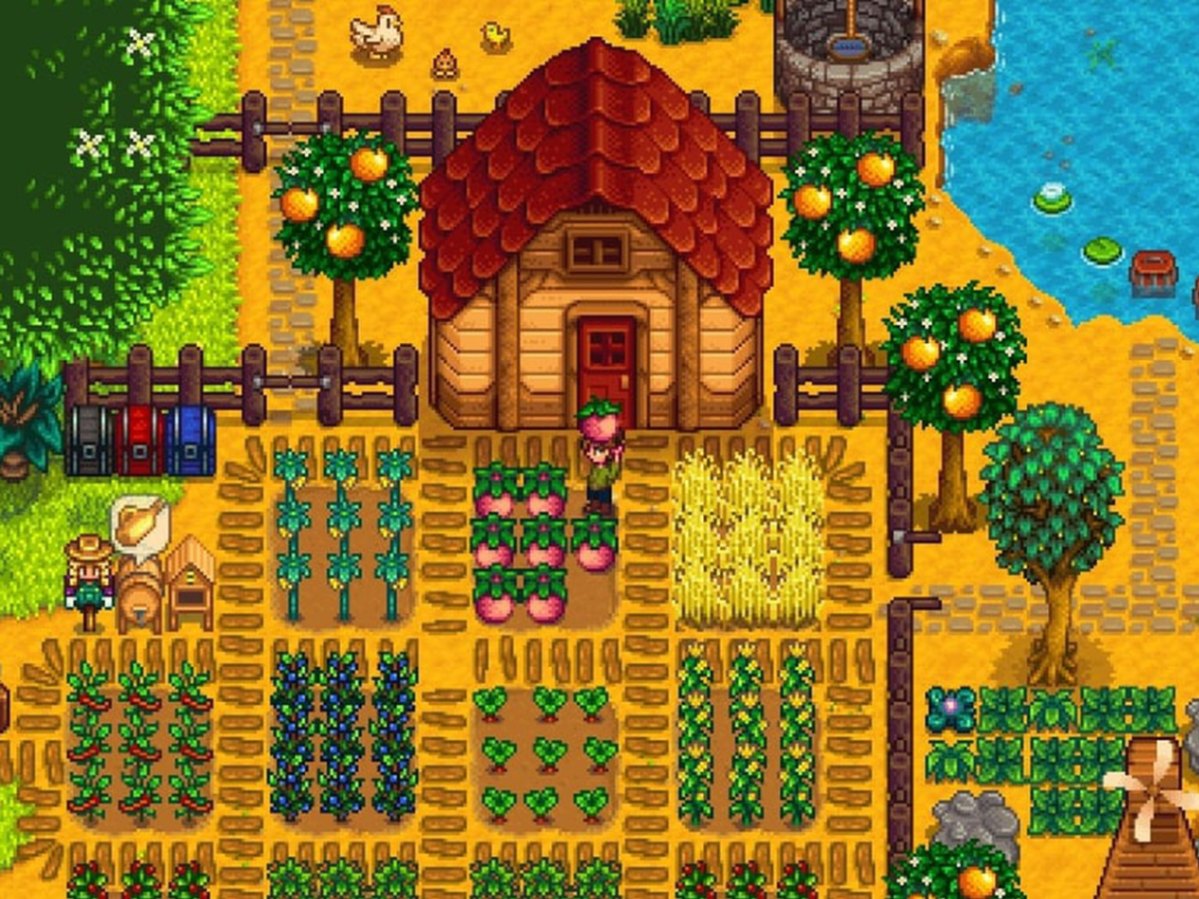 The Sims Mobile
The Sims is what immediately comes to mind when you think of simulation games. The franchise has been a staple of simulation games for decades now and it has come to the mobile platform with so many features.
In this iteration, players can create their own people called Sims and let them do whatever they want to do within the realm of the game. You get to build your own home, decorate it, get a job, raise your own family, learn practical skills to boost your income, and build relationships.
The Sims Mobile has completely revolutionized the way simulation games are played on mobile with the way you get to interact with different objects and other Sims. The Sims Mobile has plenty more features for players to tinker around with. Install the game for free at the Google Play Store.
Animal Crossing Pocket Camp
Probably one of the most popular mobile games for Android on this list, Animal Crossing went viral across the world a couple of years ago. The simulation game was made for other platforms but there was no doubt that it would soon arrive on mobile devices.
When Animal Crossing: Pocket Camp was released it became one of the best mobile simulation games to debut on the Google Play Store. The simulation game lets players do almost everything that the PC and Nintendo Switch version does. Features such as building camps, befriending the wildlife, and crafting items are present.
The mobile version of the game also includes 300 types of clothing, over 100 different animal friends, 1,000 furniture pieces to choose from, and 1 million other players to socialize with. Animal Crossing: Pocket Camp is free to play at the Google Play Store.
Stardew Valley
By far the best and most popular simulation game to ever grace the Android platform, Stardew Valley is a farming simulation game where players tend to their farm, take care of farm animals, make repairs, fish, and mine for resources. You even get to interact with the townsfolk.
With so many things to do and discover in this game, there's bound to be countless hours of exploration, let alone do all the farming tasks to complete to earn a profit and sustain your farm. Players also get to participate in numerous events and have personal interactions with the locals.
You'll love the pixel graphics but the gameplay and the interaction is what will keep you playing. Stardew Valley remains one of the best simulation games for Android. Check it out and download the game at the Google Play Store.
The Escapists 2
There are so many simulation games that the market is pretty saturated with generic ones. If you are fond of playing simulation games but find it repetitive and boring then downloading and playing The Escapists 2 should be at the top of your list.
The game blends simulation with in-depth strategy as players live within a prison. Each player lives the life of a prisoner including eating food, going out to the yard for exercise, and even interacting with your fellow inmates. However, the main goal here is to find your way out of prison, and it won't be easy to do.
The game offers a variety of ways for you to make your exit but you will need to wiggle your way out of different obstacles while also maintaining your daily prison life. The Escapists 2 is a highly recommended simulation game on mobile and can be purchased for $6.99 from the Google Play Store.
My Time at Portia
My Time at Portia is a beloved PC game and has come to the mobile platform bearing even more features than the average simulation game. Apart from its gorgeous graphics, My Time at Portia offers an expansive universe where you get to travel through different biomes with so many things to do.
If exploration is not your thing, you can stay within the confines of your local town and interact with over 50 local NPCs. There's so much to do in the game such as building your farm, decorating your home, building a workshop to craft different items, or even start your own family.
For those who are looking for some action, My Time at Portia also features engaging combat as you try to explore the many landscapes that this game has to offer. Go ahead and discover the wonders of My Time at Portia for only $8 on the Google Play Store.
Plague Inc.
Plague Inc. might seem like a traumatic simulation game to some but it has one of the most interesting gameplay that has ever graced the mobile screen. In Plague Inc., you play a deadly virus whose main objective is to infect and eradicate everyone.
However, humans will also try their best to become immune to your sickness. This makes players think outside the box as you begin to evolve and mutate your virus so it becomes more infectious. It's a constant push-and-pull for the player and the humans in the game that you want to eliminate.
Truly an epic mobile game to play, Plague Inc. has become one of the most popular mobile simulation games to play in the past few years. Check it out at the Google Play Store for free today.
Fallout Shelter
One of the older simulation games that are still running today, Fallout Shelter continues to be a very dominating force within the genre.
The game features the classic uniqueness that is known in the Fallout franchise however, in this game, players need to focus on creating the best fallout shelter and create a community within. Dwellers, as they are called, must keep the shelter going through various means while interacting with each other.
Fallout Shelter explores the life of a stranded community tasked to keep humanity going while the rest of the world is being ravaged by destruction. If you're seeking a good simulation game to sink your teeth into, Fallout Shelter is available for download for Android devices on the Google Play Store.
Pocket City
When you think of simulation games, you often think of a game where you need to build something and maintain it. That's where Pocket City heavily relies on to grab its players.
Played as a city-building simulation game, Pocket City allows players to plan where to build various types of infrastructures to produce profit and increase the satisfaction of its denizens.
You continue to grow your town into an actual city complete with events and sometimes devastating disasters. However, that's the beauty of the game – you get to cope with these challenges and make your city thrive. Pocket City is available for download at the Google Play Store.
Guitar Girl
Guitar Girl is unlike any other simulation game that you've probably come across. Players take on the role of a girl who plays the guitar to her audience. She becomes more popular and takes on a larger stage to play for a bigger audience.
The more popular you become, the more you're able to play different songs. Apart from playing, you can also decorate your room, grow your fanbase, and increase your social media presence through likes and follows.
It's a unique take on the simulation genre that you should try through the Google Play Store.
Goat Simulator
What better way to end this list than to present to you one of the best and most hilarious simulation games of all time – Goat Simulator. Yes, you read that right. Goat Simulator is exactly what you think it is.
Players get a glimpse of what it's like to be a goat. With its fun and addicting gameplay where you get to control a goat and have fun destroying as many things as possible.
The sky is not the limit when you have a destructive goat causing mayhem and chaos. Check out this wildly unique simulation game for Android devices on the Google Play Store today.
Conclusion
With so many different simulation games for Android devices, there are bound to be a few that stand out as unique and interesting. The games mentioned above are just some of those that are highly recommended that you experience.
Whether you want to raise farm animals, befriend them, establish a metropolis or simply play a guitar, these mobile simulation games are worth a try. Download your favorite today!