There are a lot of times when a game doesn't match our expectations after a few hours of playing it. We've spent days and weeks trying to save our money only to be disappointed by the product or digital game when it finally arrives.
Then begins the internal debate whether you want to continue playing the game or have it refunded instead. Refunds can be a complicated process, with strict requirements, and a long duration. Many refund processes can take weeks or even months depending on your concern.
Fortunately getting an Xbox game refund is quite easy to do. Learn how to process a refund, the eligibility requirements, the refund process duration, what to do if you change your mind, and more in this article.
Everything You Need to Know About the Xbox Refund Policy
Explaining the Timeline of the Refund Process
Creating an Xbox Game Refund Request
Wait for the Confirmation Email
Avoid Taking Advantage of Refund Requests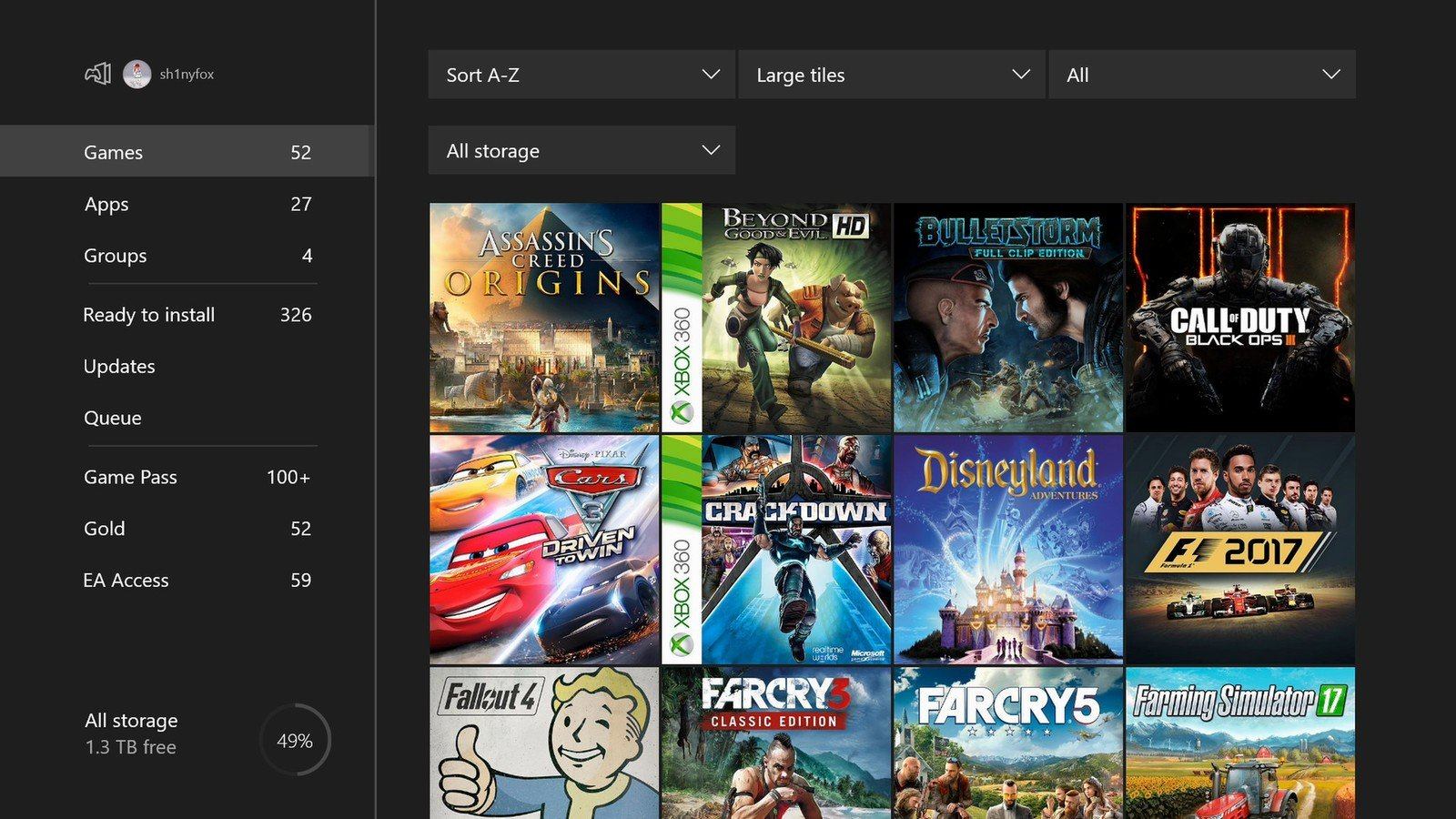 Everything You Need to Know About the Xbox Refund Policy
For a long time, getting a refund was not possible. There were times when you bought games for your Xbox that you ended up disliking, but a refund was out of the question. Many games that were bought were considered non-refundable.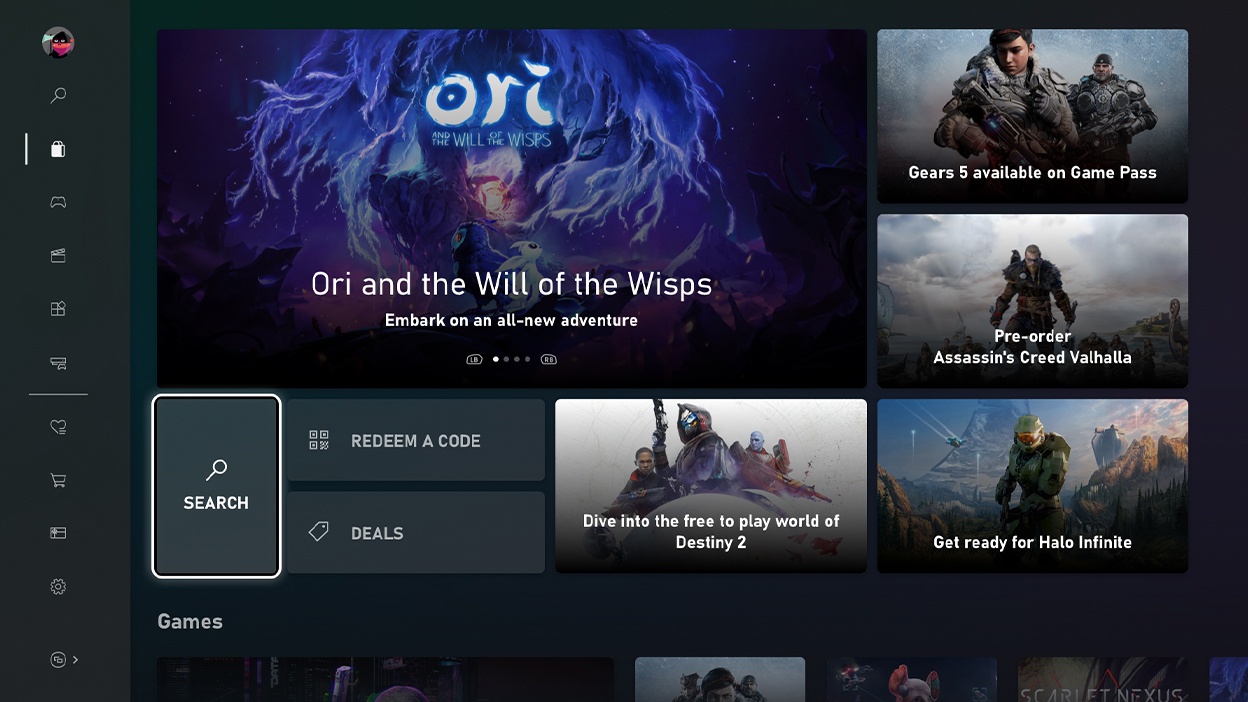 This was such a pain point for many players and customers. However, that all changed a few years ago when Xbox and Microsoft opened up their policy and allowed for refunds.
You can now ask for a refund for any digital game as long as you pass the eligibility requirements beforehand.
While they still consider all sales of digital products final, there are still some exceptions to the rule, which could be the main reason why your refund could be approved.
Find Out If You Are Eligible for a Refund
To be eligible for a refund, you must have a very strong reason for why you are asking for it. Whether this category is subjective or objective remains to be seen. Valid reasons include purchasing the wrong game by accident, the game not working on your console, or an error in your billing.
Additionally, refunds are only available within 14 days after purchase. Any attempts made after the said time frame will invalidate any request for a refund.
You'll also invalidate your refund request if you have played the game for more than two hours on all of your accounts. And lastly, refunds are possible one day after the game is released, or right after you downloaded and launched the game at least once.
Explaining the Timeline of the Refund Process
If the refund request is approved, Xbox or Microsoft will return your money within a few business days. This will depend on the bank and the type of payment method that you used during your purchase.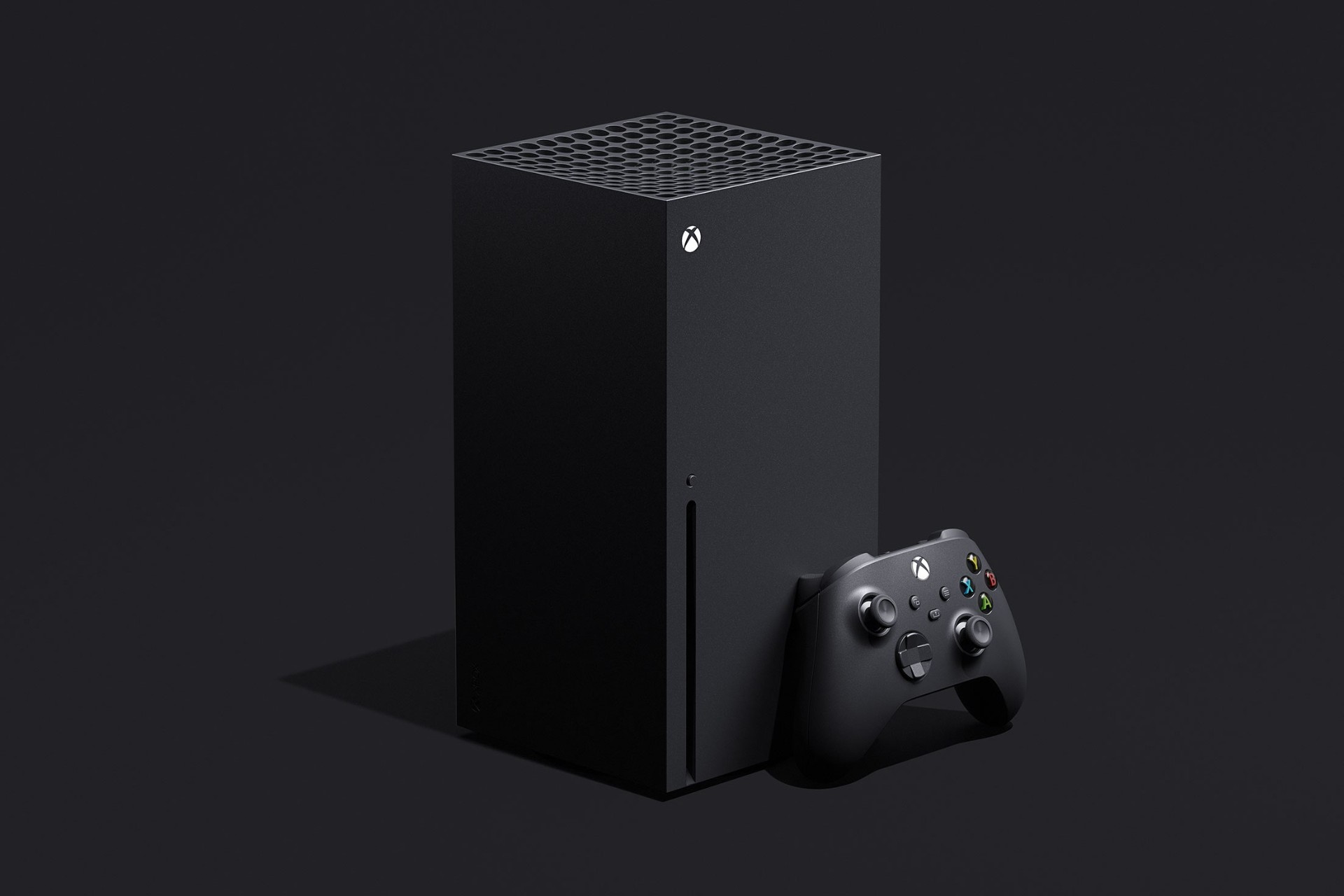 Many of these financial transactions can have a lengthy process so it is expected that you try to extend your patience as much as possible.
Note that most of the time, Xbox has no control over the process of these transactions beyond mentioning that the refund has been processed. You will have to check with your bank for the appropriate timeline.
Additionally, refunds are also processed to the original mode of payment whenever possible. If you paid through your bank account, it will be refunded to your account and if you pay using a credit card or PayPal, it will be returned to such a method.
Where to Process Your Refund Request
Many people are also unfamiliar with the way Xbox game refunds are processed. It can be very unclear where you can process a request for a refund.
A lot of people think that sending an email would be an ideal way to request a refund. Some even try to go to a physical Xbox or Microsoft Store to ask for a refund. Many would also call Xbox's customer support to do so.
However, all of these are not the correct avenue to request a refund. There is only one correct way to process a refund request and that is through the official website.
Creating an Xbox Game Refund Request
The process for a refund can be a very simple and straightforward experience if you know the correct steps for the transaction.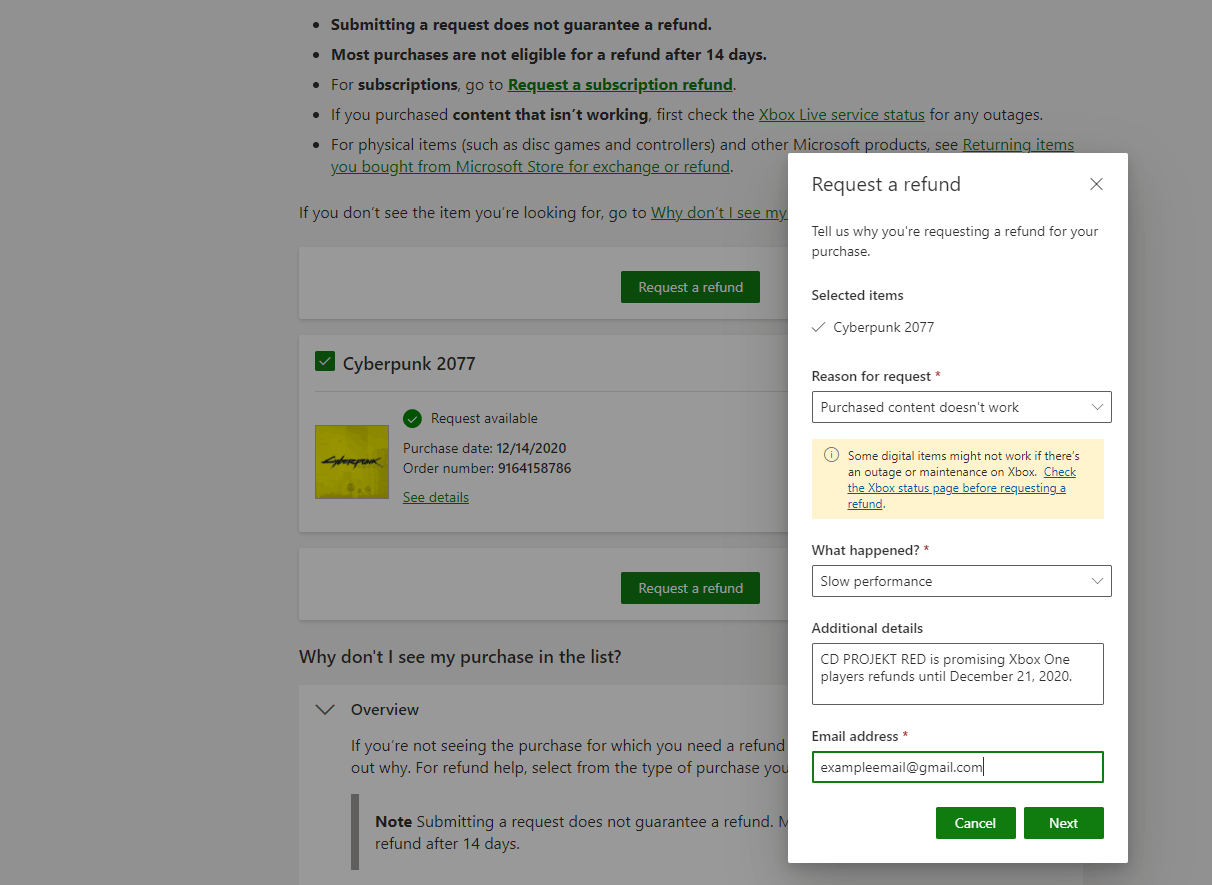 To start your request, head over to the Xbox refund page on the official Microsoft website. Sign in with your Xbox account using your username and password.
Make sure that you sign in to the account that you've used to purchase the game. Go to your order history and select the order number of the item that you've purchased.
You will then see an option to request a refund at the bottom of the menu.
Make Sure You Have the Right Game
Check the name of the game as well as the order number and make sure it is correct. Then, you'll need to fill out the reason why you want a refund.
We've already given you the many reasons that Xbox would approve your request so make sure that you are well within those reasons. Provide more information to support your claim.
This can either be screenshots, photos, or more information. Confirm the email address that you want to use to handle this request and choose Submit.
Wait for the Confirmation Email
Once the refund request has been approved, you will receive a confirmation email with all the details.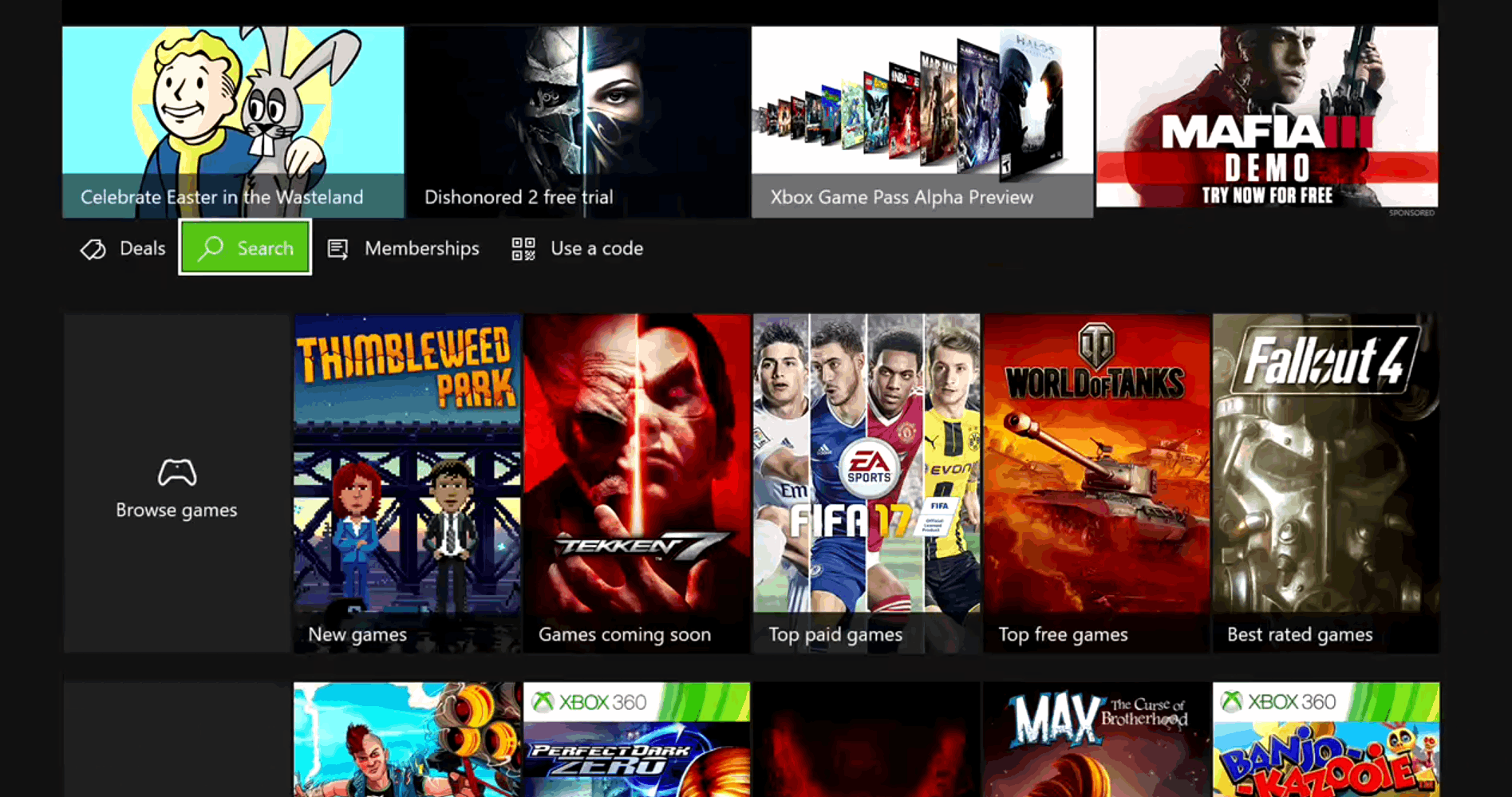 Verification of your request will happen before the final approval of the refund.
When it is officially approved, a member of the Support team will reach out to you via the email address that you have provided them within 72 hours.
Be sure to check your email regularly. Don't forget to check your Spam folder or Junk folder in case the email gets sent over there.
Canceling Your Refund Request
If you want to cancel your refund request or simply want to receive an update regarding your request, you can always reply to the confirmation email or the last email that you received from the Support team.
You may state that you do not want to go through with the refund and would like to keep the game or ask for any new information or timeline update about the refund request. Sometimes, you may also want to add more information regarding your request.
Feel free to add more information by replying to the email that was sent to you. For those who want to track the status of the request, you may also check out the order history within your account first and then ask for an update if there aren't any on that page.
Avoid Taking Advantage of Refund Requests
While it is possible that you can get a refund of any games or items that you've bought over the Xbox Store, it doesn't mean that you should take advantage of the process.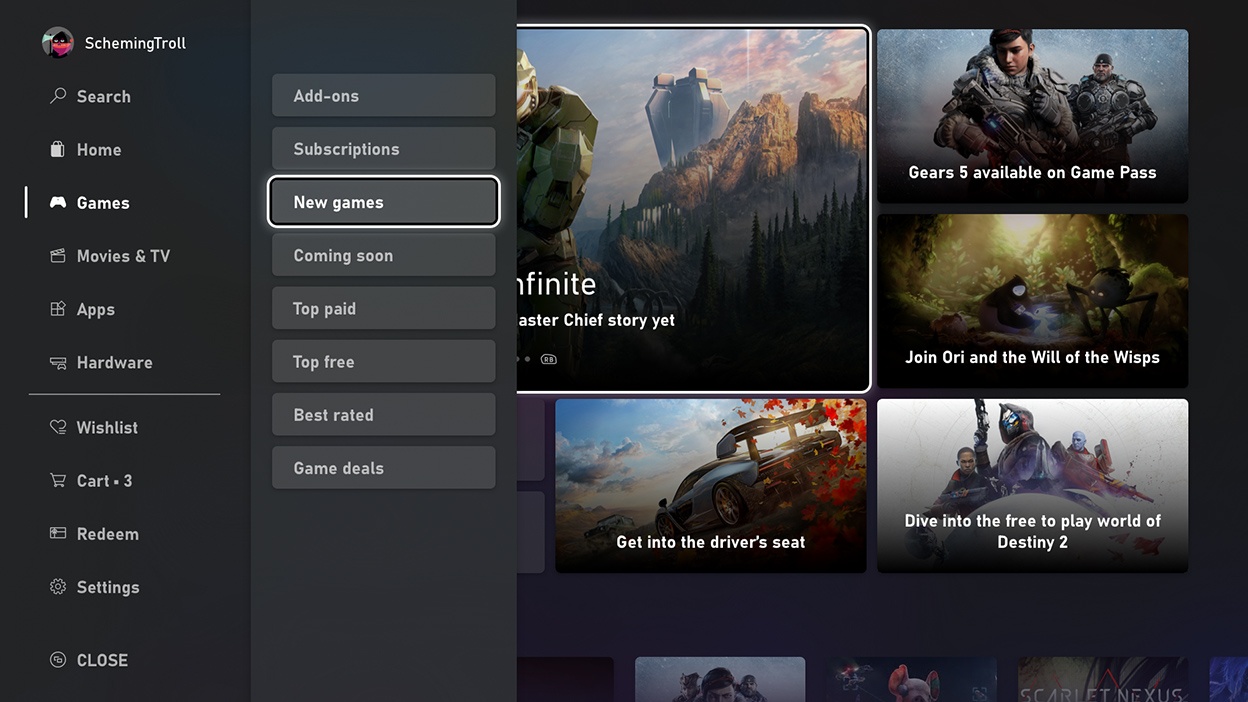 Many representatives are trained to spot any form of abuse and violations with the refund process. If you do get caught, they will automatically deny any other refund requests in the future apart from any legal obligations that they have to you.
Common actions that many people abuse the policy include cases where the transaction was made less than 24 hours prior or if the item was bought using another account.
Abuses of the policy also include whether the purchase was a pre-order or a subscription, if the purchase was a physical Xbox game, or if you were gifted the game.
Seeking Alternative Resolutions
Speaking of these concerns, Xbox has made it a point to provide you with resolutions. For those who have pre-ordered a game, you can always cancel your pre-order up to 10 days before the game is launched.
In an instance that the game has been released and you still want to cancel and request a refund, you may process the request based on the steps above.
For players who want to refund a game due to technical difficulties, Xbox recommends that you try to check out the Xbox Status page to see if there are ongoing issues or seek out proper troubleshooting through their technical support page. If the issue persists, you may send in a refund request.
To Sum Up
We've all had the experience where we're excited for an Xbox game only to find out that it really isn't your cup of tea. It's a normal reaction and players always have the freedom to change their minds and ask for a refund request.
Make sure that you follow through with all the steps and learn the process of eligibility and what to do once you've sent in your request to make your refund experience with Xbox more bearable. Avoid abusing the refund policy so you don't impede your chances of getting refunds in the future.