Mobile gaming has significantly increased in popularity over the past few years. We all walk around with our phones and our eyes glued to our screens, and that is what makes mobile gaming such a hit. You have the ability and the convenience of playing the game that you like when you like.
Mobile gamers out there rejoice! 2021 will be an exciting year for mobile gaming as a whole, with different kinds of highly-anticipated games expected to come out this year. With so much to choose from, you'll be spending the rest of the year playing all these games.
Find out which are the most anticipated mobile games expected to be released for 2021 and where you can download them all. Let's get started.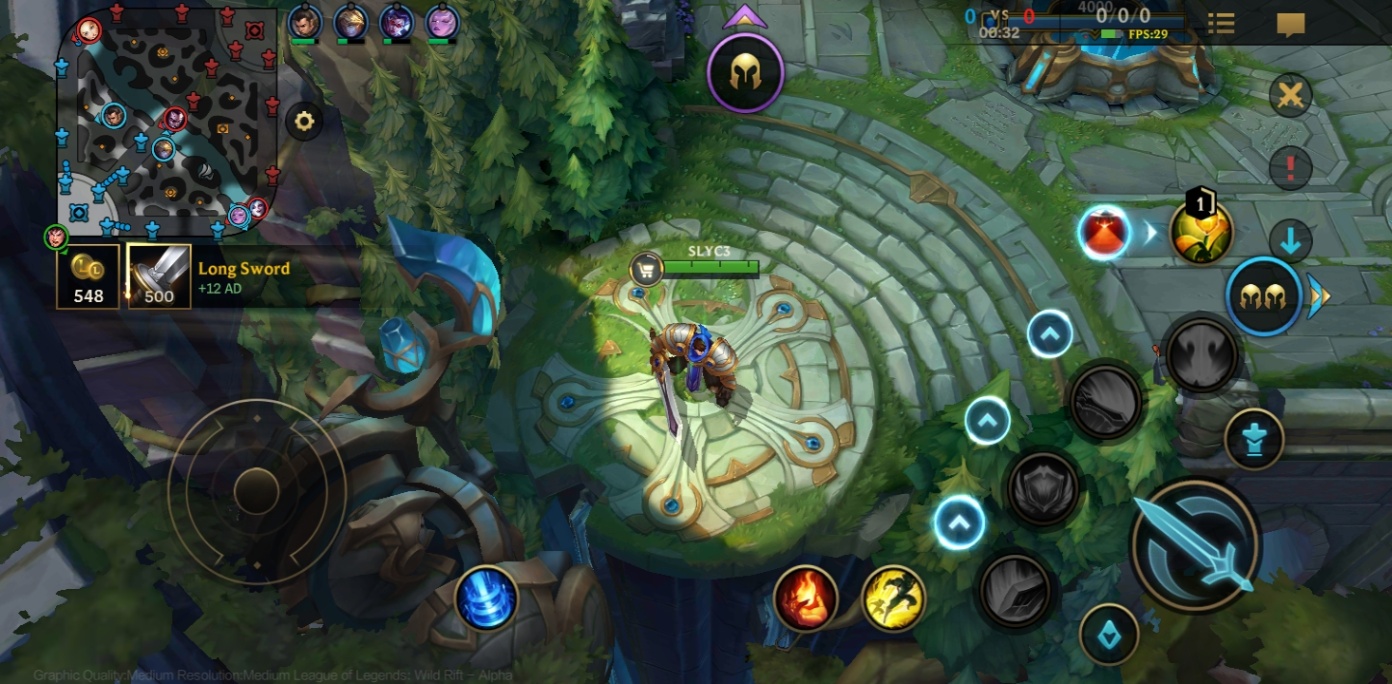 Diablo Immortal
More updates have come along since Diablo Immortal was featured at the BlizzCon 2021. As Blizzard's first entry to mobile gaming, Diablo Immortal offers a similar gameplay approach to the Diablo franchise, focusing on action and adventure in this take of the game. Diablo Immortal has been fully revealed as a mobile MMO or, at the very least, an action RPG with MMO features.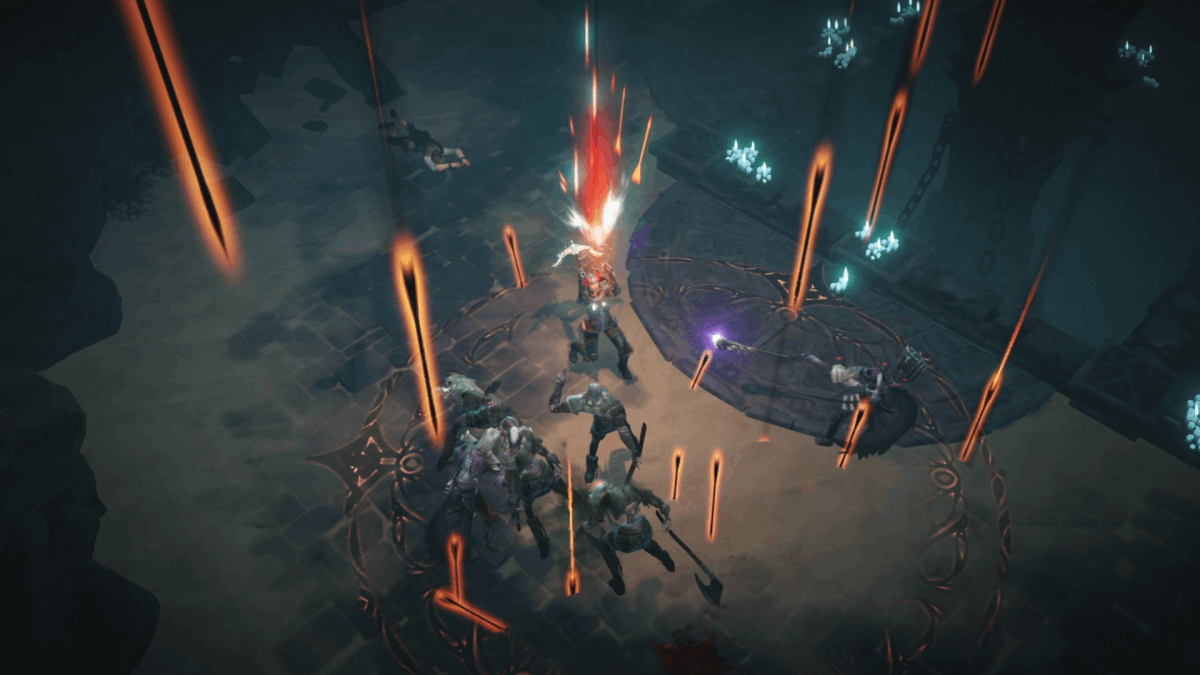 Players will control different characters from the Diablo franchise and continue its familiar action-packed gameplay in its mobile version. The developers have maintained their stance in keeping the feeling and experience of the game very similar to its PC counterpart, with some tweaks in between to suit the mobile platform.
Set after Diablo II's events, Diablo Immortal follows your character and the rest of the players as you collect shards and prevent an impending apocalypse. The mobile game is set to bring a new experience for gamers. Following the recent alpha test, players can expect the game to be released sometime later this year.
Gameplay and Features
Many players were curious about Diablo Immortal's gameplay experience. In the most recent BlizzCon, developers mentioned that the gameplay for the game is leaning more towards action RPG suited for short sessions instead of finishing a certain chapter in the game that can take several hours.
The game also features a unique PvP experience where the game pits players against each other to get loots from a treasure chest. Diablo Immortal is planned to be a free-to-play game with microtransactions with plans for a battle pass system.
Players won't purchase equipment that will tip the scale towards pay-to-win players, so expect a more balanced game. You will have access to all six of the core classes in the free version of the game, and you will be able to continuously expand your roster with future updates.
Warhammer: Odyssey
Warhammer: Odyssey is a mobile MMORPG developed by Virtual Realms, coming from the same team that brought us Warhammer Online on PC. Explore the Old World in this large open-world massively multiplayer online role-playing game and discover familiar places such as Marienburg, Drakwald Forest, and many more.
The game has just recently launched its soft global release and has become one of the best mobile MMORPG to date. Players who want to explore the game without relying on auto-pathing and auto-questing will surely get the authentic MMORPG experience with Warhammer: Odyssey.
You can forge your destiny in the game while playing with your friends in this mobile version of the game.
Gameplay and Feature
Warhammer: Odyssey features 6 major characters, and each has 2 subclasses totaling the game's characters to 12 unique champions. Play as a Warrior Priest and defend your party through healing and buffs or cast powerful spells as an Archmage.
Play at a party together with your friends or tackle monsters alone if you are brave enough.
The game will require an internet connection for you to play. Warhammer: Odyssey is currently available for download at the Google Play Store for Android devices.
League of Legends: Wild Rift
League of Legends: Wild Rift is a mobile multiplayer online battle arena ported from the original League of Legends game. The original game players will have all the familiar elements, but Wild Rift offers more action in less time with its smaller map.
The mobile version of League still follows the same rule, with 5 players on each team battling out within Summoner's Rift until the team destroys the enemy Nexus. After the announcement during their 10th-anniversary stream, League of Legends: Wild Rift soon became available for its Alpha testing.
The game is currently in its beta testing phase and is available for download in Southeast Asia, Oceania, Europe, and many other regions. Many are expecting the game to rival the likes of Mobile Legends and Arena of Valor, considering how Riot Games have treated their original game with prestige and care.
League of Legends: Wild Rift is currently available for download through the Google Play Store for Android devices and the App Store for iOS devices.
Gameplay and Features
League of Legends: Wild Rift features some of the unique champions in League of Legends, namely Vayne, Orianna, Braum, Lulu, Gragas, and many more coming in the next few months. Gather your friends, form a team, and queue up in Ranked Mode, where you get to challenge another team of the same caliber.
Unlock skins through Wild Cores and play the game in style with different effects from your favorite champion skins. Wild Rift offers more fast-paced, action-packed gameplay with its smaller map and heavy emphasis on team fights. Drakes and the Rift Herald spawn much earlier in the game, causing more fights to break out.
The non-stop action within the game should heavily favor those who are looking for high octane gameplay. If you're looking for a good mobile game to watch as an eSports, Wild Rift is also gearing up its eSports scene in the coming months. League of Legends: Wild Rift is about to take over the mobile MOBA genre by storm.
Pokemon Unite
Speaking of MOBA, another MOBA game is slowly gaining a lot of traction, with its franchise name being one of the most popular worldwide. Pokemon Unit was announced a few months ago and showed us gameplay and visuals. Fans of the franchise became excited to know that their favorite Pokemon can now be played as characters in a MOBA game.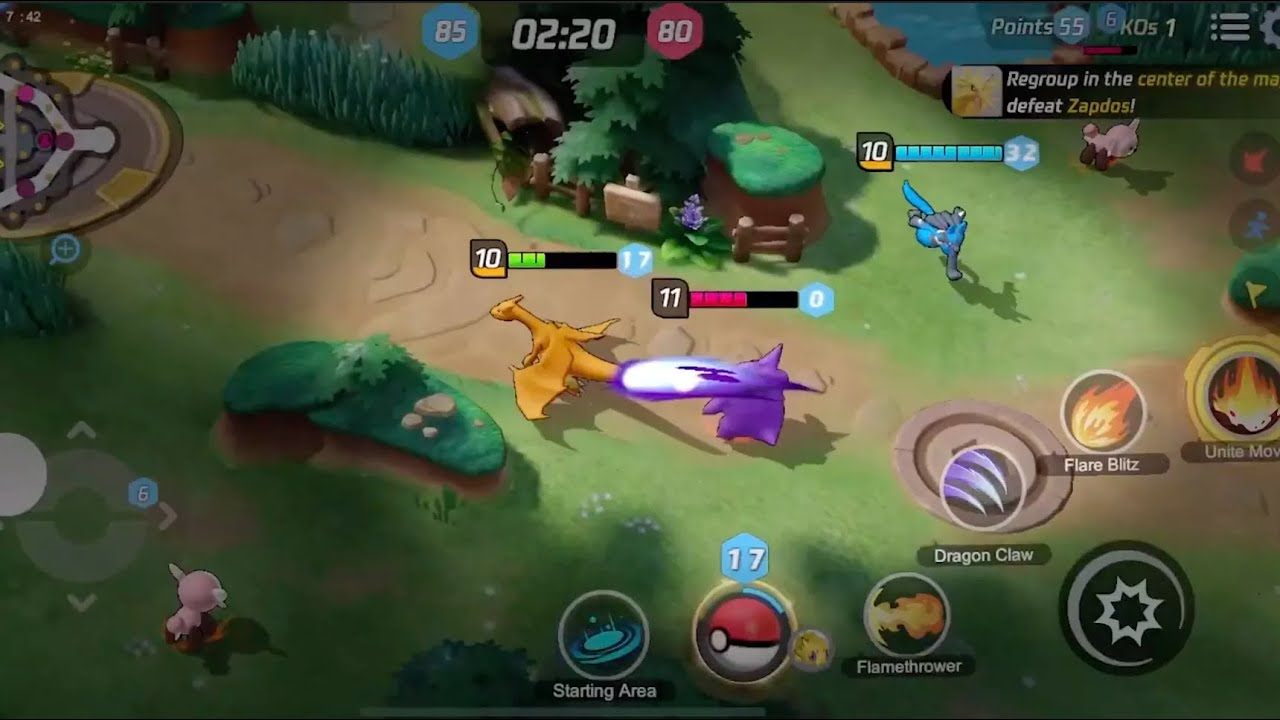 In Pokemon Unite, five players are placed on a circular map where they will need to secure different map points. The team that can capture all points wins the game. What makes Pokemon Unite unique is that players get to play their favorite Pokemon such as Pikachu, Bulbasaur, Charizard, Gengar, and more.
Players can pre-register for the game at the Google Play Store.
Gameplay and Features
Developed by Timi Studios, Pokemon Unite features an oval map where players started from one side of the map and the opponent on the other side. Each team will have to capture different areas in the game and earn points. The team that captures all points and holds them for a certain time against the enemy team wins more points and ultimately claims victory.
While there is still no official release date for the game, the beta test for Android users has begun in Canada, which means that it is nearing its release. The game is also known to have cross-platform playability with Nintendo Switch as well as other mobile devices.
Summoners War: Lost Centuria
Summoners War: Lost Centuria takes the popular franchise to another level by incorporating breathtaking graphics and real-time battles with unique creatures and monster combinations. Band together with friends or compete with them to become the top players in the world. Fast-paced and highly strategic, this monster collection mobile game is an experience you will never forget.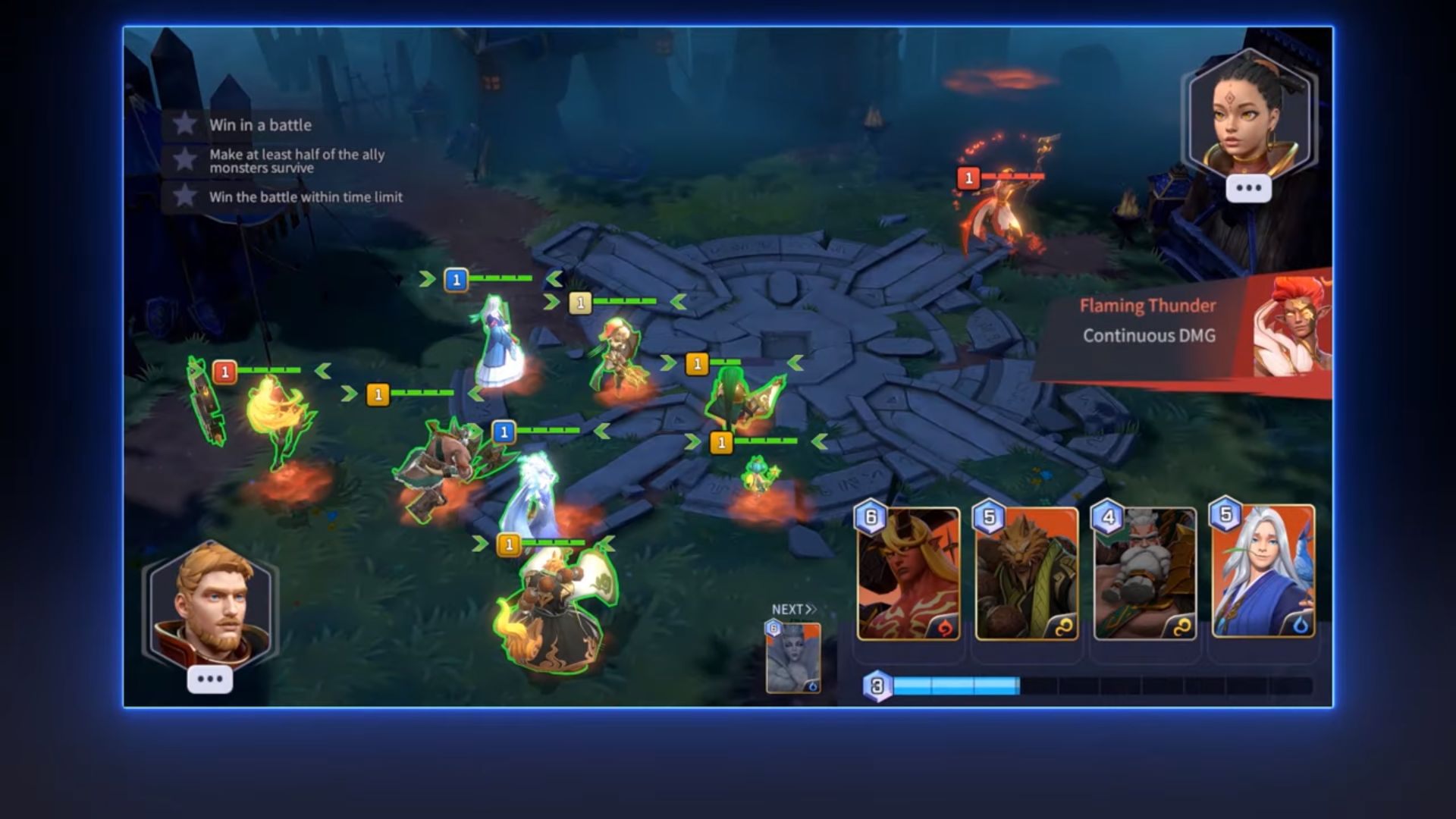 The game is currently in its beta stages, with pre-registration available for Android users. Players can register for the testing period and expect the launch of the game to come later this year.
Gameplay and Features
Summoners War: Lost Centuria features entirely new gameplay from the rest of the franchise by taking the collectible card game approach. Players will have to summon cards to defend and fight enemy summons, each with varying costs and power. Summon unique monsters and earn rewards as you battle through different game modes.
Assemble the strongest monsters that you can find and upgrade your monsters with the help of Runes and Skill Stones. Ally with players worldwide and help each other out to earn points for even more powerful summons.
The Witcher: Monster Slayer
Set in the world before Geralt of Rivia, The Witcher: Monster Slayer is an epic action-adventure experience that brings together the different aspects of The Witcher games and combines them into a mobile game for players on the go. From water gas to ghouls, slay different monsters through complex combat mechanics.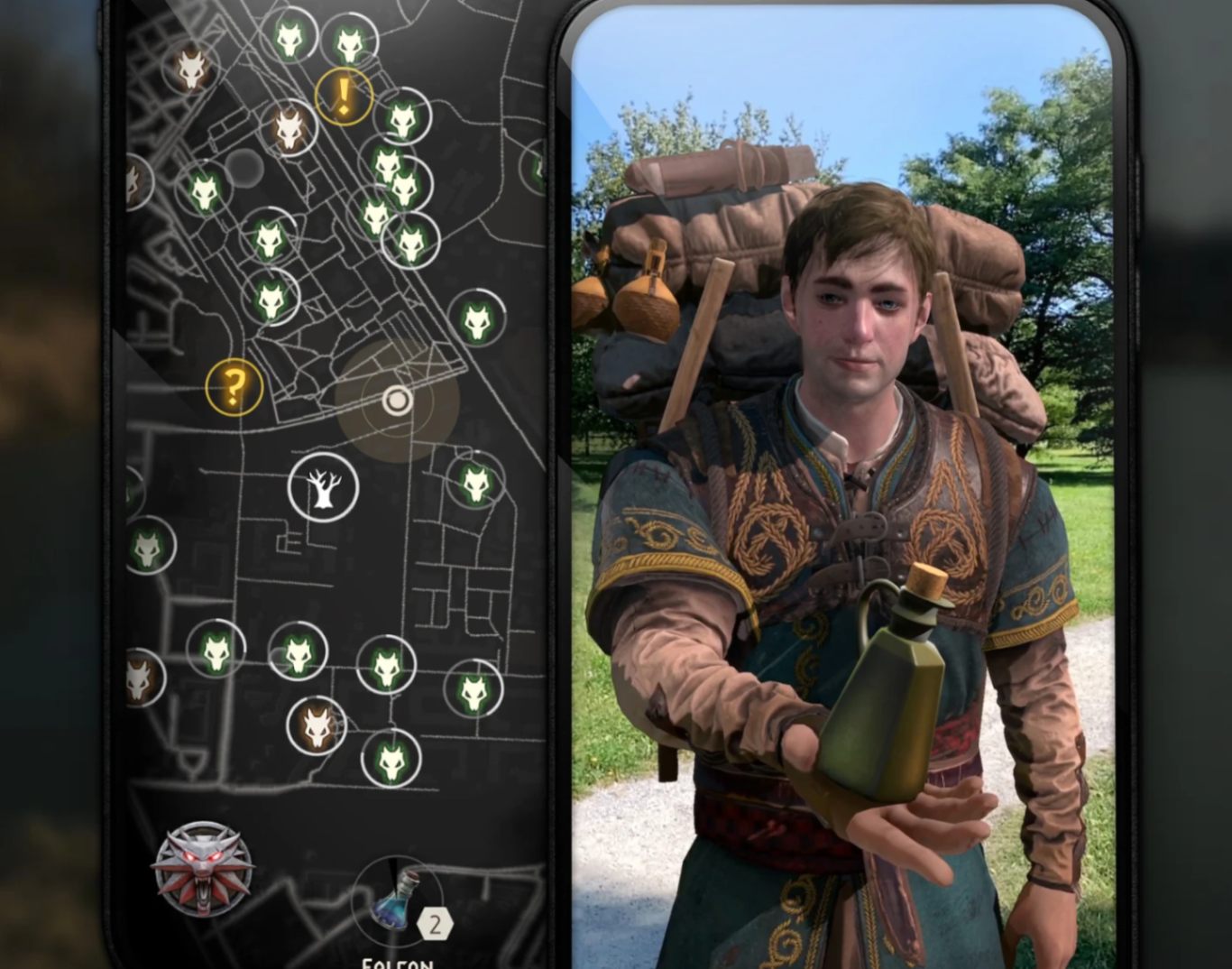 Players can also brew potions and craft different items specifically made against the monsters they encounter. The Witcher: Monster Slayer is currently available for download at the App Store and has been soft-launched in New Zealand since last year.
Gameplay and Features
Explore and slay different monsters and creatures from the world of The Witcher and collect different trophies. Take on quests that lead you to an epic adventure to become a monster slayer or travel through the dark world through the use of the AR feature and experience the game like never before.
The Witcher: Monster Slayer will require an internet connection to play as you roam around the real world and encounter creatures to slay and collect.
Conclusion
From the classic role-playing game to the mobile online battle arena games, the year 2021 will be a good year for mobile gaming. The diverse games that are about to be released this year will surely keep all gamers happy and excited for months to come.