Ever since Genshin Impact was released, players from all over the world have been raving at how innovative and outstanding the game has been. Genshin Impact remains to be one of the top mobile action-adventure games set in a fantasy world.
Set in the fantasy world of Teyvat, players can choose from a wide variety of colorful characters to play.
Genshin Impact is a very addictive game to play. However, if you feel a bit exhausted and drained from playing and want to try a new game in the same vein as Genshin Impact, here are some of our top 5 suggestions.
The Legend Of Zelda: Breath Of The Wild
Tower Of Fantasy
Immortals: Fenyx Rising
Kurtzpel
Honkai Impact 3rd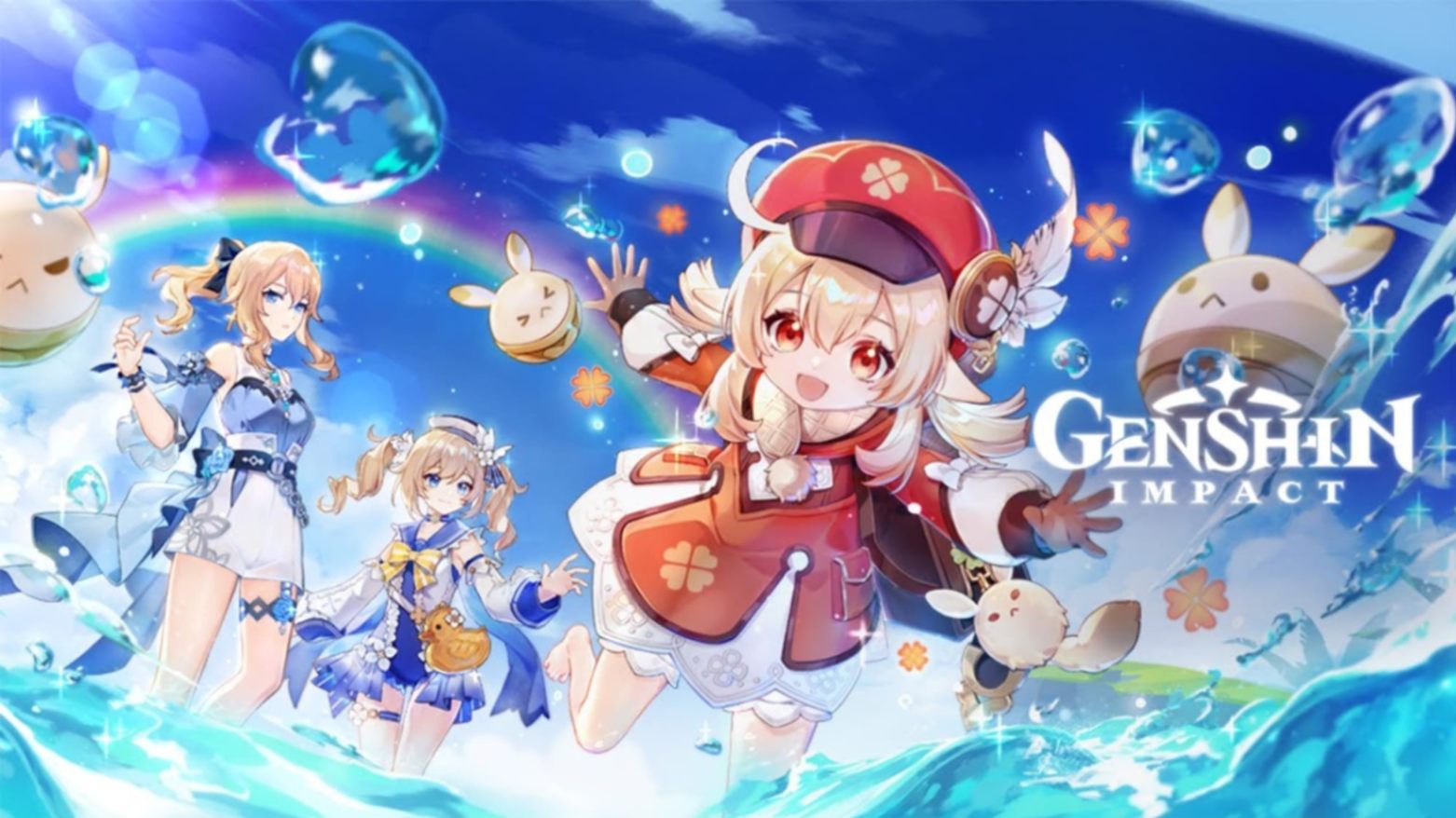 The Legend Of Zelda: Breath Of The Wild
Breath of the Wild is almost exactly like Genshin Impact. There are a lot of similarities with both games, especially when it comes to their aesthetics. This action-adventure RPG is developed by Nintendo for the Switch and is set at the end of the Zelda timeline.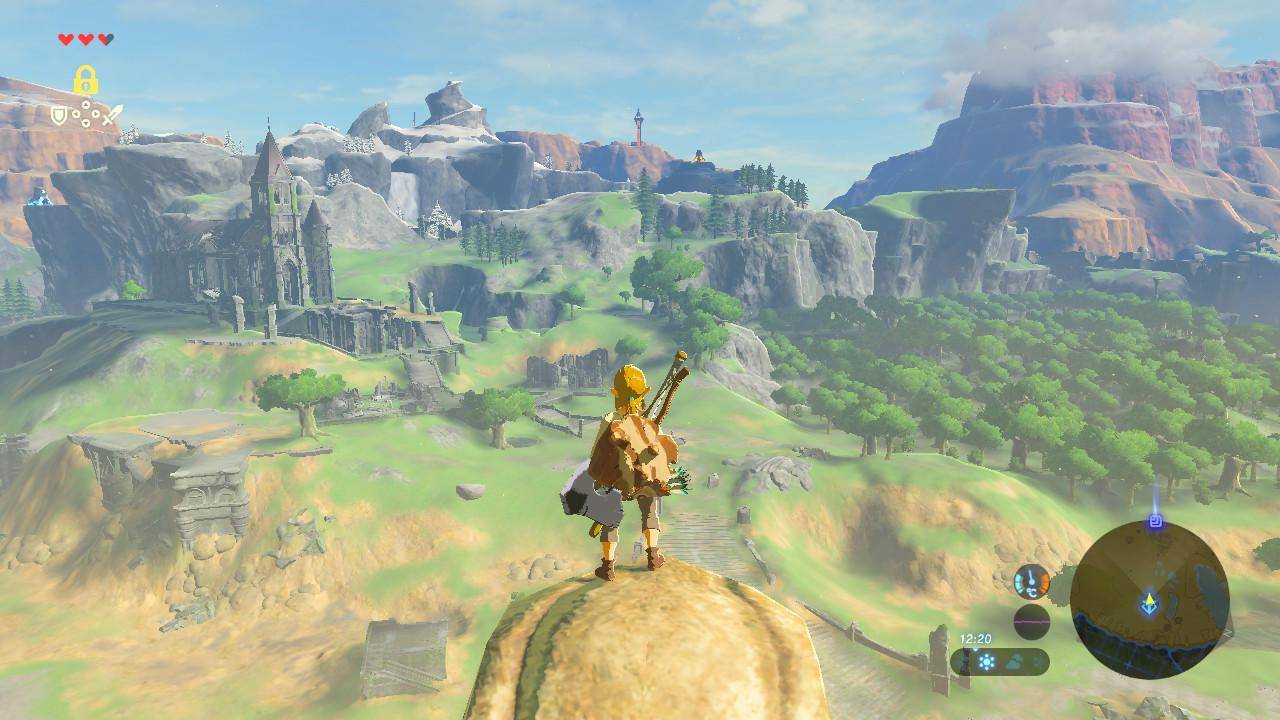 In this game, players can control a character called Link after waking up from a century-long hibernation to save the kingdom of Hyrule from Calamity Ganon. What makes Breath of the Wild very similar to Genshin is the open world where players are highly encouraged to explore and discover.
The unstructured design of Breath of the Wild leaves players with the ability to experiment. Main and side quests play out in a nonlinear fashion, so players can always do whatever they want within this world.
This open-ended gameplay allows players to make their own destiny, unlike Genshin Impact, where the story is predominantly set in stone.
Less Genshin, More Zelda
Breath of the Wild doesn't hide the fact that it plays more like a Zelda game than Genshin Impact; however, the game also has striking similarities with each other. One would immediately notice the graphic resemblance in both games.
Both games also share a very familiar action combat system where players can perform different actions such as running, swimming, gliding and climbing. Players can also procure Breath of the Wild items to help them in battle and cook food from the resources they have gathered or hunted from animals.
Link can add skills to his repertoire, such as casting ice blocks using nearby water, crafting remote bombs, and even suspending these game objects. If you are looking to spend some time outside of Genshin Impact without really leaving the action-adventure RPG genre behind, Breath of the Wild is a great game to try.
Tower Of Fantasy
While this might be considered a bit of cheating since the game isn't officially released yet, Tower of Fantasy is regarded as the leading contender for the competition against Genshin Impact's title as the best action-adventure fantasy mobile game.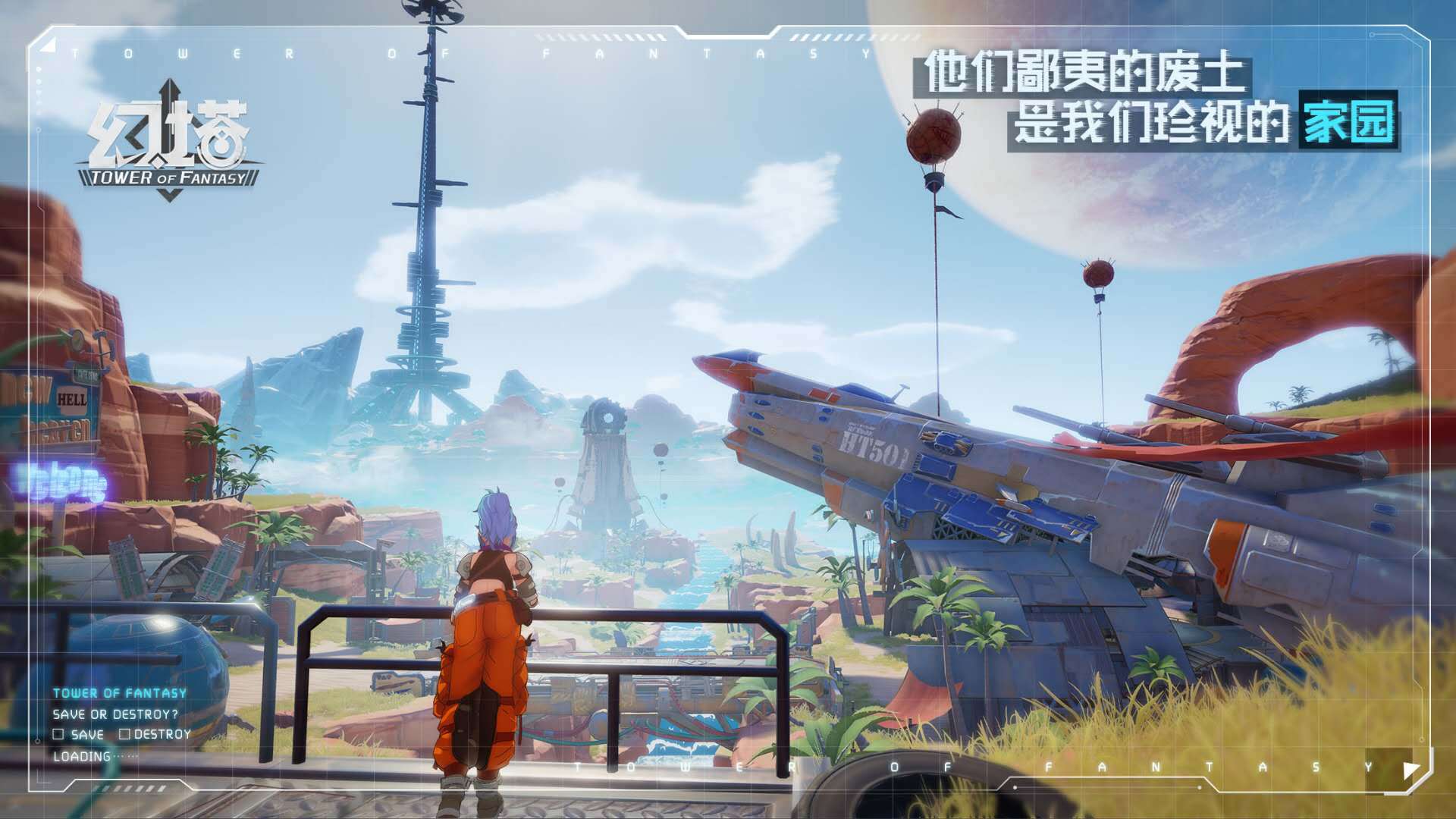 Tower of Fantasy trades the medieval fantasy setting with a post-apocalyptic universe that players can explore. The stunning open-world features a lot of interactive environments.
The game also offers fast-paced combat, much like Genshin Impact. The game will also be released on multiple different platforms, mainly the PC, mobile, and consoles.
An Upcoming Contender
Tower of Fantasy might not have been released yet, but it is touted as the greatest contender for Genshin Impact. The similar graphics, albeit the different setting and the open-world setup, are pretty interesting; however, there are bound to be differences between the two as well.
Little is still known about Tower of Fantasy at this point, but the game is bound for release either later this year or early next year.
Tower of Fantasy might have a similar vibe to Genshin Impact, but from the looks of previews and beta tests, the game is definitely going to create its own spot within the RPG genre.
Immortals: Fenyx Rising
Genshin Impact prides itself as a game with a very large open world filled with colorful characters, monsters, and locales to discover and visit. But, Fenyx is another game that has made it a selling point apart from its equally engaging mythology. Immortals: Fenyx Rising is an action-adventure role-playing game that is heavily inspired by Greek mythology.
In this game, you play as Fenyx, a hero who sets out on an adventure to save her friends who have been turned to stone by other mythical creatures.
Immortals: Fenyx Rising offers many similar features with Genshin Impact; however, the deep storyline from the Greek mythology alongside its vast open-world makes it a bit more superior to other games.
Dive Into The Mythology
Many games often rely on their gimmicks, such as a vast open-world or complex character customization; however, Immortals: Fenyx Rising offers many features for its players. One of the selling points of Immortals: Fenyx Rising has always been its ties to Greek mythology.
The game incorporates mythology very well into its main storyline and many of its other features, including the combat system. You can use different weapons from that era and fight many other mythical creatures as you explore the vast lands.
From climbing the top of the mountains to flying in the air or racing through the plains with your mount, there's just so many things to do with Immortals: Fenyx Rising. Players can also craft new items, participate in challenges, and there are also various Greek gods to contend with.
Kurtzpel
Many might think that Kurtzpel is very similar to Genshin Impact due to its aesthetics. Still, while both games do share some similar graphics, there are also distinguishing differences between the two.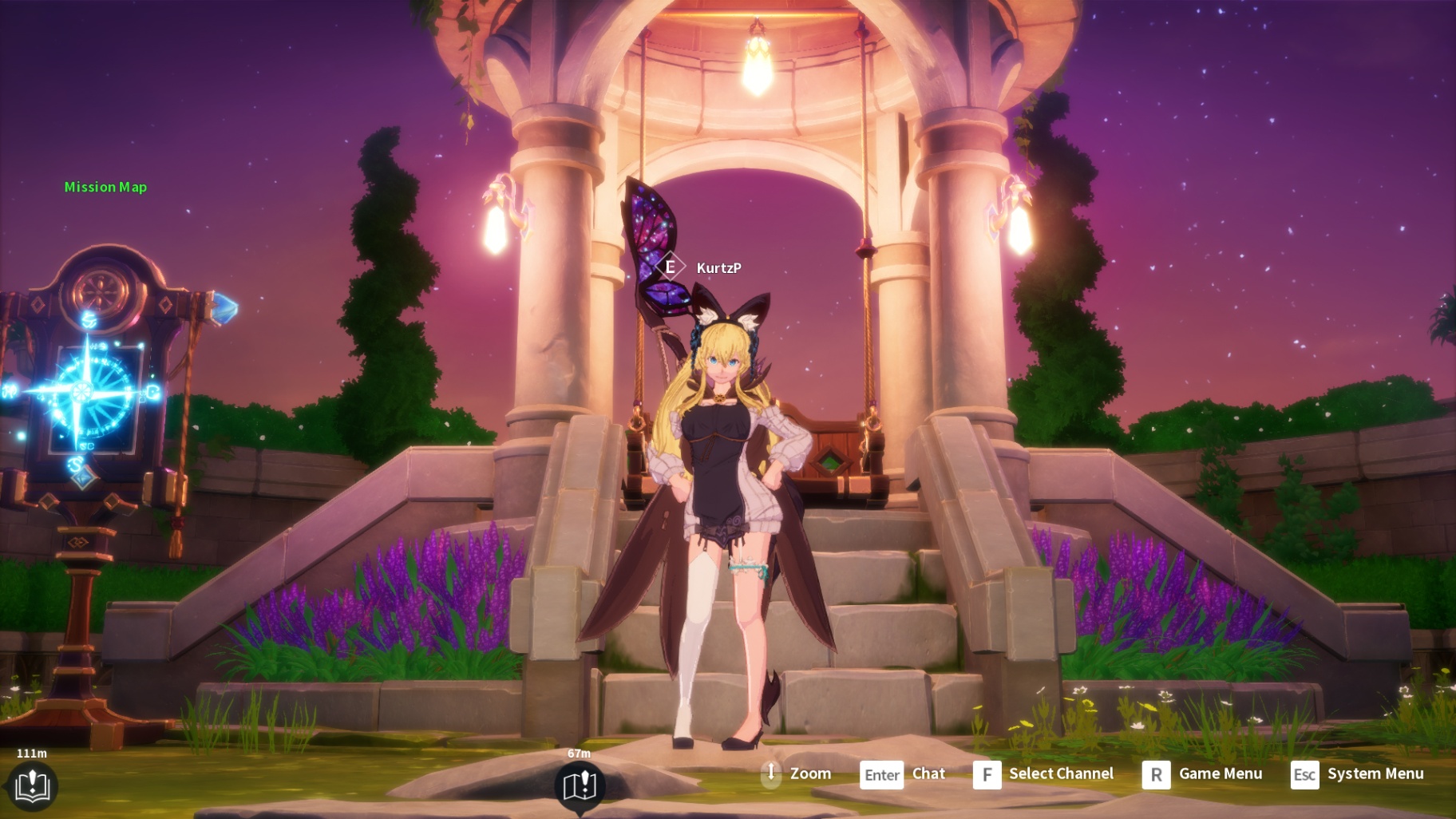 Yes, you might find Kurtzpel to be more heavily geared towards action and combat, whereas Genshin focuses more on exploration. Kurtzpel promises more fights and brawls than any other games presented in this list.
Developed by KOG Studios, Kurtzpel is an action battle game that offers a lineup of diverse characters and allows players to apply their skills in both PvP and PvE game modes.
Participate In Various Missions
Kurtzpel features a vast lineup of missions, including PvP and PvE. In PvP missions, most of the time, players deal with another set of players in a battle to the end.
Meanwhile, in PvE missions, players tend to group up and try to defeat a certain boss monster. Kurtzpel follows the story of the descendants of an ancient race called the Ancient Kurtzpels, who must prevent the Holy Bellatos Empire from enacting their oppression to the rest of the world.
Heroes or Chasers, as they are called in the game, each have three special skills for each weapon. Players can choose from many Chasers such as Ensher Reinhart, Ethan Soulguard, Lire Eryuell, and many more. Those who are looking for an alternative, more action-packed game similar to Genshin Impact should try out Kurtzpel.
Honkai Impact 3rd
Probably the most similar game to Genshin Impact on this list would be Honkai Impact 3rd. In fact, Honkai Impact 3rd is practically a precursor to Genshin Impact as they are both developed by the same company – MiHoYo.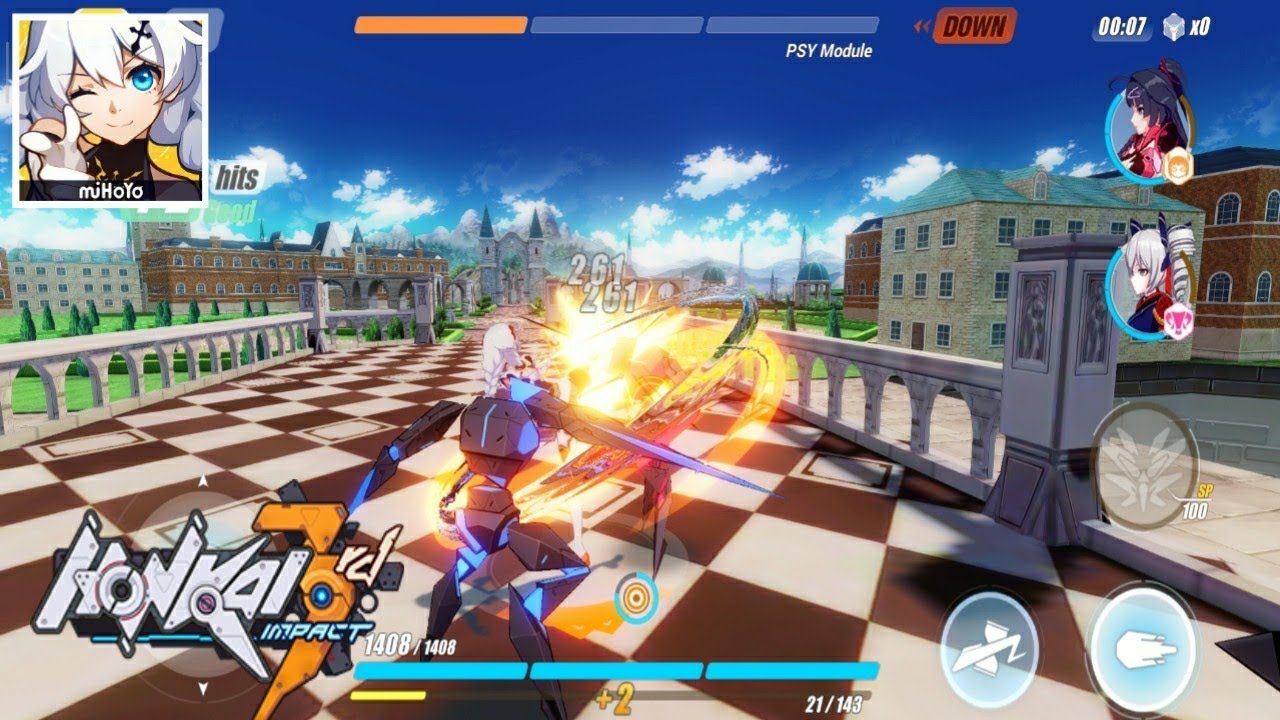 Honkai Impact 3rd is set in an alternate Earth where a catastrophic event called Honkai regularly occurs that turns humans into undead creatures and other monsters.
Players must try to isolate and prevent this catastrophic event as much as possible and combat this phenomenon through an organization that employs human warriors known as Valkyries. Honkai Impact 3rd shares a very similar combat system with Genshin Impact with its hack and slash mechanics.
In Honkai Impact 3rd, players can only recruit a team of up to three Valkyries. Each character will have their own set of skills that can be used to go up against different enemies. This means Valkyries are rotated within the team that will fit and adapts against various types of enemies.
A Better Genshin
If you're looking for a mobile game with addicting gameplay, cute anime graphics, and lots of action with great storylines, Honkai Impact 3rd is the best alternative for Genshin Impact.
The heavy focus on action and the fantastic storyline allows players to experience the game for days and months. Content is always updated, so there's always something to do even if you still have a lot to catch up on.
The gameplay mechanics are well done, and the voice acting is superb, given that they have used actual Japanese talents for the game. An easy-to-learn and fun anime-style action-adventure RPG, Honkai Impact 3rd provides a high-caliber experience for anyone who wants an alternative to Genshin Impact.
Conclusion
Genshin Impact remains at the top spot as one of the most popular and heavily praised action-adventure RPGs as of the moment. However, for those who want a new experience or want to try out a new game, the list above is a great option for you to try out.
Go ahead and check them out through the mobile platform by downloading them either through the Google Play Store or the App Store.