Are you fond of anime murder mystery games in the guise of a graphic novel? Danganronpa: Trigger Happy Havoc is the answer to your gaming needs.
Equal parts murder mystery and violent battle royale game merged into a simulation game, Danganropa offers a well-written story, fantastic characters, zany and twisted plotlines, and interactive gameplay that lets you control your fate.
While the game does tackle a more serious subject matter, the fun never ends when you start the game. Things can get crazy after a few chapters in the game, so you'll need all the help that you can get. Here are some tips on how to play as a beginner.
What's The Game All About?
Unique Set Of Characters
Unlocking Skills In Danganropa
Give Away Duplicate Items
Recommended Game Modes To Play
Always Run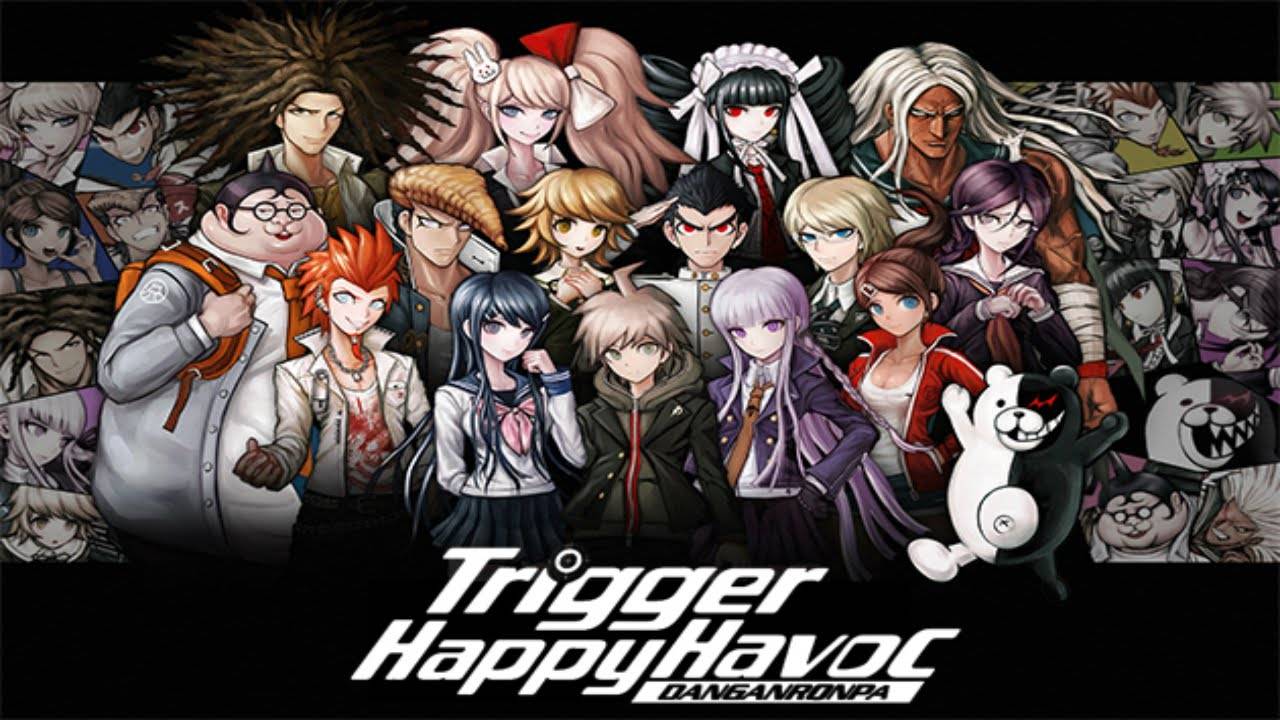 What's The Game All About?
Danganronpa: Trigger Happy Havoc is a graphic novel adventure game that infuses elements of dating simulations with third-person shooter games.
The game tells the story of a high school student named Makoto Naegi who is trapped alongside 15 other students by a robot bear named Monokuma. The only way out is to eliminate other students in a battle royale scheme.
Makoto interacts with other students through dialogues that are displayed on the screen while also trying to solve Class Trials.
Part murder mystery, part battle royale, part dating simulation game, Danganronpa: Trigger Happy Havoc blends various game types to great effect, making it one of the most popular and critically acclaimed games within its genre.
Where To Download The Game
Danganronpa: Trigger Happy Havoc is available for download for PC on Steam. Simply download the Steam client, log in, search for the game's title, and begin downloading. Launch the game by clicking on Play.
You can also play the game on mobile platforms such as Android and iOS devices. It is also available for download for the Nintendo Switch, PlayStation Vita, and PlayStation Portable. The game is also available on other gaming consoles such as PlayStation 4.
Unique Set Of Characters
Almost all of the characters in Danganropa's cast are likable and unique. All of them have their specific dialogue that shows their characteristics and their motivations.
Each character holds their own during conversations, and each of them is recognizable. This is why it does tend to sting when a character perishes in the game.
Exploring The Game
Danganronpa: Trigger Happy Havoc feels much like a murder mystery game where you are thrust into a world where constant exploration is rewarded rather than just standing in front of a table and discussing clues with other characters.
Exploring the game's setting is by far one of its highlights. Make it a point to explore all parts of the school once you unlock them after each trial.
Unlocking Skills In Danganropa
Skills are an essential aspect of Danganropa. The main challenge is unlocking these skills so you can play the game at a much easier level. You can start unlocking skills by simply engaging each character in conversations, especially during Free Time.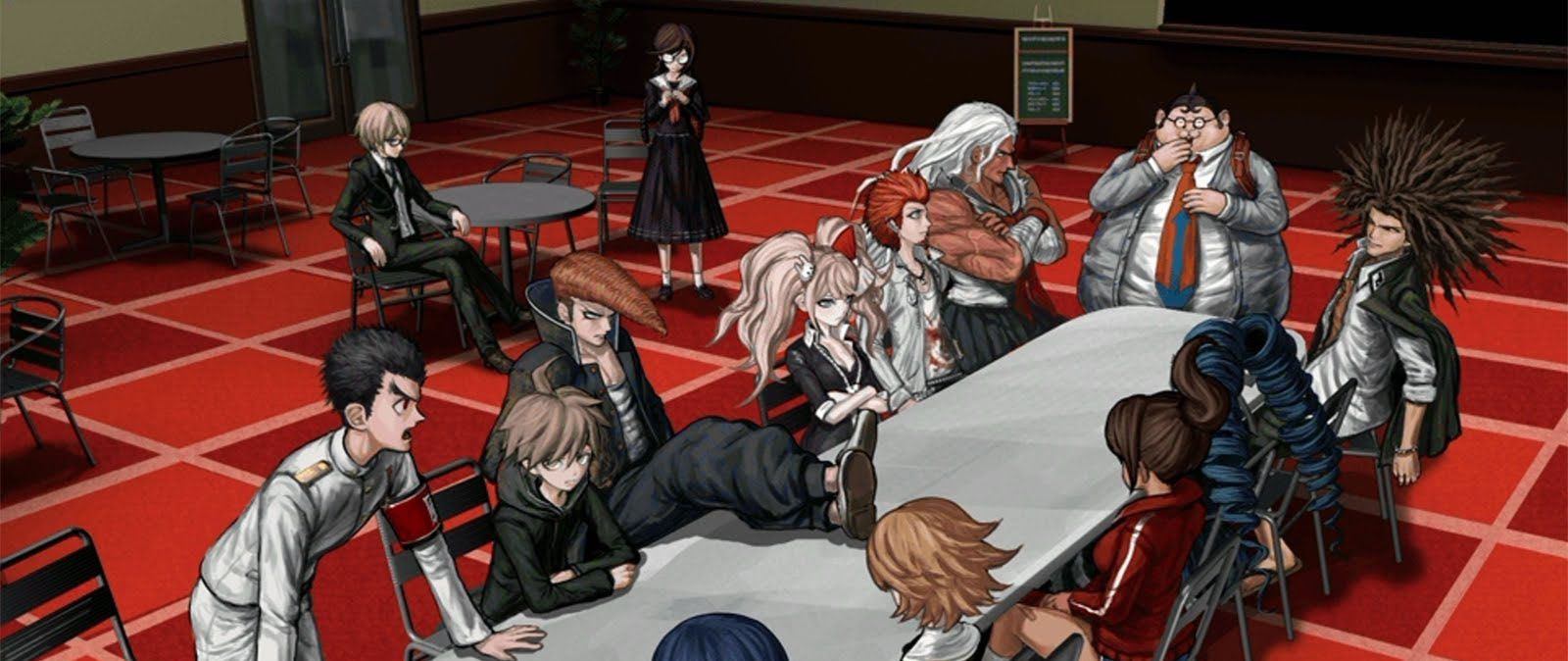 You will be able to unlock some skills along the way and use them to unlock even more. Another tip when it comes to skills, especially if you are always lucking out on a Class Trial, is to check the skill itself.
Make sure that you are using the right skill that is used to counter your opponent's skill. You might also be equipping the wrong skills for specific situations. It is always best to ask yourself first why you need to choose a specific skill over another in a particular situation.
Always Check Everything
As you go through different areas in the game, always make sure to check everything. You might miss some spots that contain extra coins. These are very helpful as you gain more ground in the story mode.
You'll also find that checking everything will lead you to better dialogues in the game. Always check what you're reading and do not limit yourself to what is shown to you.
Check everything and decipher what it means so you can determine your next move.
Give Away Duplicate Items
You will be working towards a certain goal in the game by collecting different materials and items. Put the extra effort into collecting different items, even if you already have them.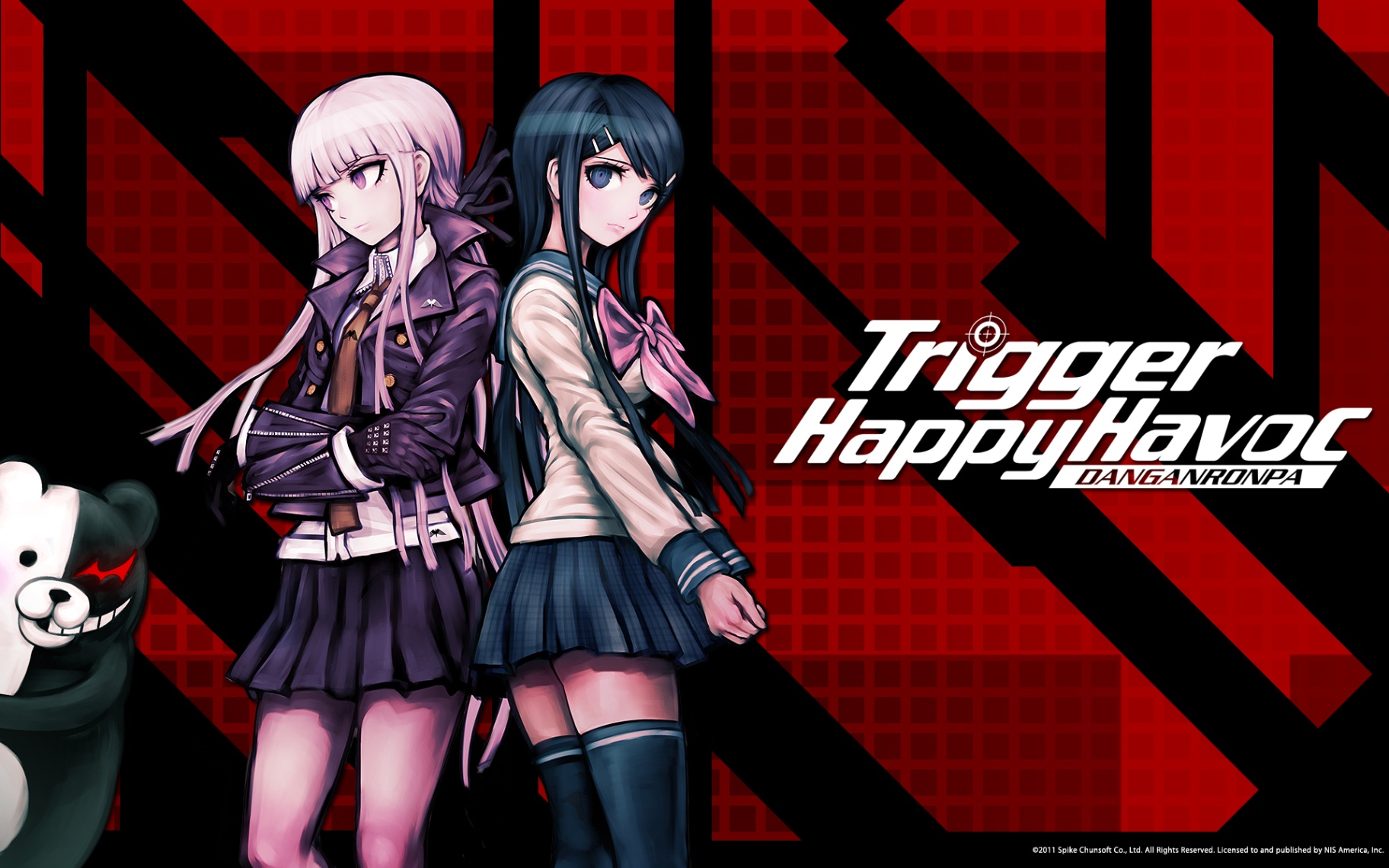 Playing the main story mode will give you most of the materials that you need. However, you might end up lacking some materials required for the final Monokuma.
Go ahead and play the game and collect more materials. If you have duplicate materials, it is better to give them away in exchange for more essential items such as healing items and other consumables that replenish your cleaning bar.
You will need to collect all the required materials for the final Monokuma projects as it is important to get the proper ending.
Deepen Your Friendships With Classmates
Friendships with your classmates often lead to a better report card. Always make sure that you try to communicate with the different characters in the game and engage them in meaningful conversations. This means you will have to talk to them.
The best way to deepen your friendships with your classmates is to play the main story mode. Another way to do this is to play the school mode. You'll have one chance to deepen your friendships with the characters every day in the school mode.
You'll also get two chances if you play on a Sunday. Make sure to play the story mode to pick up the pages on the Report Card and then play the school mode to complete it.
Recommended Game Modes To Play
Danganropa has two main game modes. One is the main story mode that includes the main campaign storyline, and the other is the school mode. You can only unlock the school mode once you are done with the main story mode.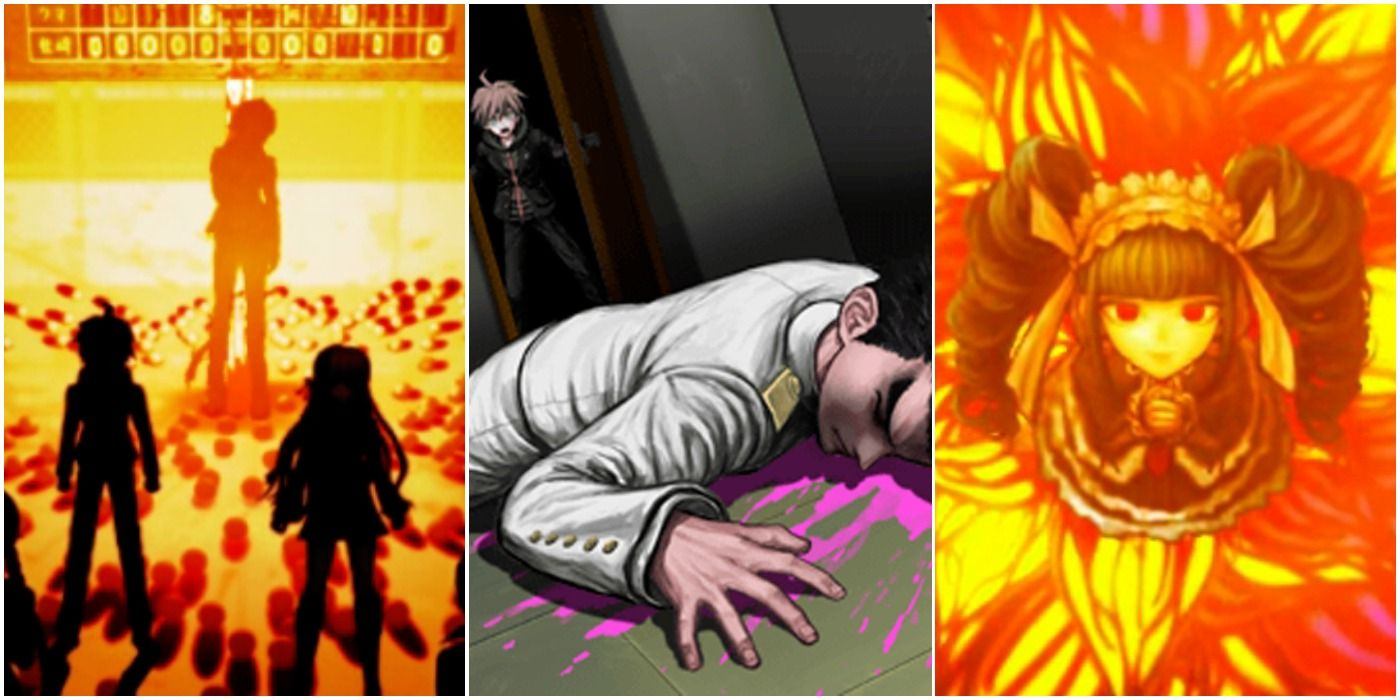 Playing the school mode feels much like a simulation game where you get to fill up Report Cards. You will need to play the main story mode first before moving on to the school mode.
In the main story mode, you get to meet different characters and understand the overall motive behind the game.
Once done, you get to unlock the school mode and can collect all the Report Cards as you find them. You can then play some more to collect all of the trophies in the game.
Choose The Appropriate Game Difficulty
There are two main difficulties in the game. Both of which affect how you will be playing the game. The first one is the logic difficulty which provides a moderately average difficulty to playing the game. However, the action difficulty is where things get pretty intense.
There will be white noise lines in this level of difficulty that appear in your dialogue in Class Trials. This happens after Chapter 2 and will further need your attention as you go through each chapter in the game.
Choosing an easier difficulty will make playing a bit easier, and you can get to the end much quicker, therefore, unlocking the other features in this game. If you do want to have an extra challenge, go ahead and choose the more difficult mode. It's all a matter of personal preference.
Always Run
There are times in this game where you need to be in a certain place, and sometimes, you need to go there fast. Running is the best option to get to different places in Danganropa.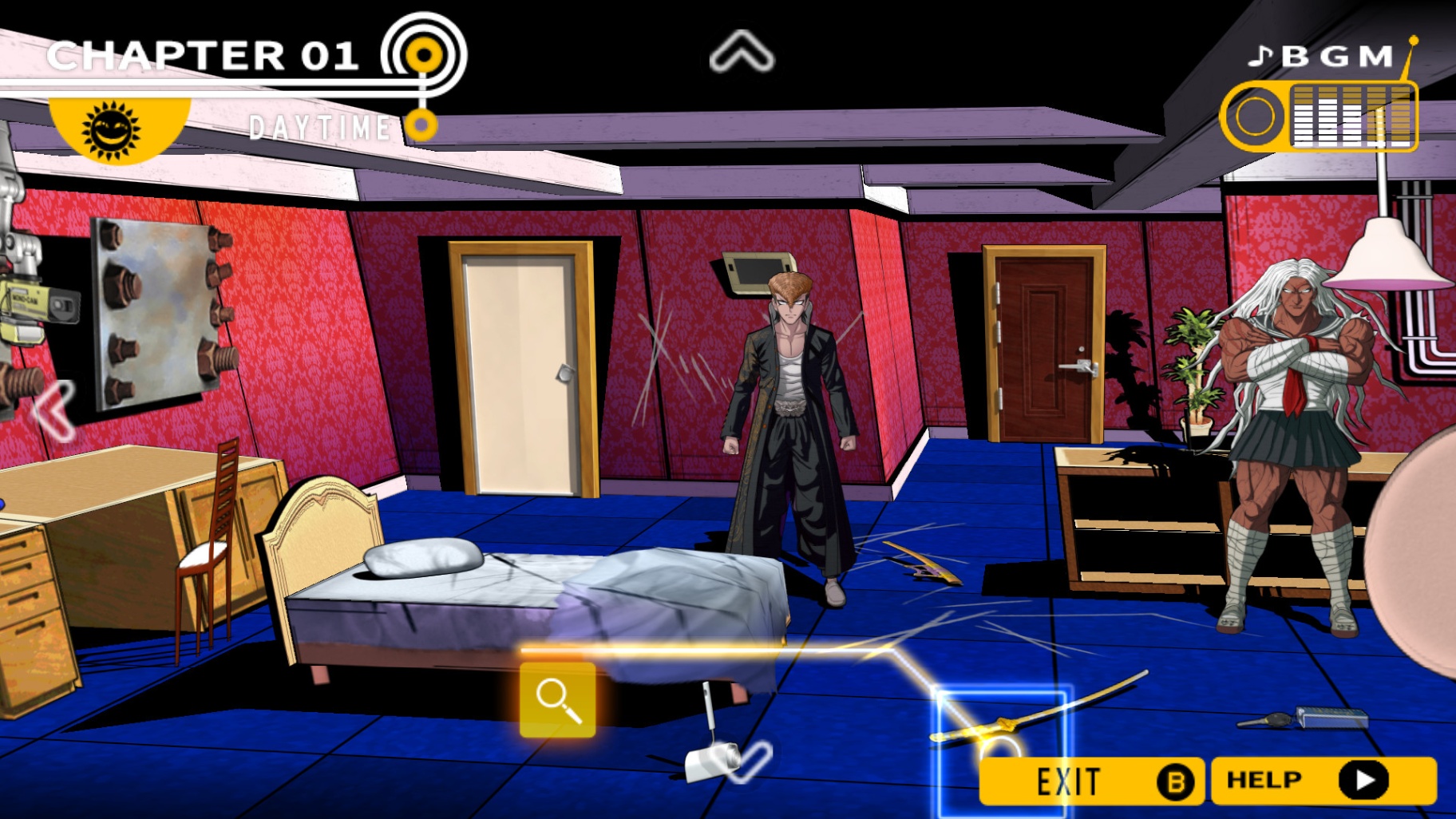 Despite taking up some of your energy, it will always be best to run around so you can go to as many places as possible. Don't worry about consuming a lot of energy when running. You can always recover it by resting for a while.
Always remember to run, especially when you aim to complete all the Report Cards. Don't worry too much about the assignments or other stuff like trip tickets for now.
Look At The Health Bar
Always make sure that you watch your character's health bar. If the health bar is red, you can continue with whatever you need to do or sweep some rooms for materials that you need.
If the health bar is blue, it is time for your character to rest before using it again. If the health bar is black, you may have to retire the character for at least three days or give them a Nonsenzy Bean.
And lastly, a pink-colored health bar means that your character is happy and feels good. The effect will allow you to increase your collecting and cleaning skills.
Conclusion
Probably one of the smartest games to have ever been developed, Danganronpa: Trigger Happy Havoc excels in many different aspects, from gameplay to dialogue to tight storylines. The game offers some of the most violent and inventive murders that even players could not imagine making for a great shock when playing the game.
The dark humor also makes for a compelling atmosphere allowing Danganronpa: Trigger Happy Havoc to create a fun and refreshing game.