If you own the new Xbox Series X and prefer to game on a monitor or have just gamed on a gaming monitor all your life and don't feel like transitioning, you have plenty of options to choose from. This is especially true if you are someone that values a high refresh rate.
In this article, we're going to showcase some of the best gaming monitors for the Xbox Series X to help narrow your search down. If you're looking to find a new gaming monitor, you've come to the right place.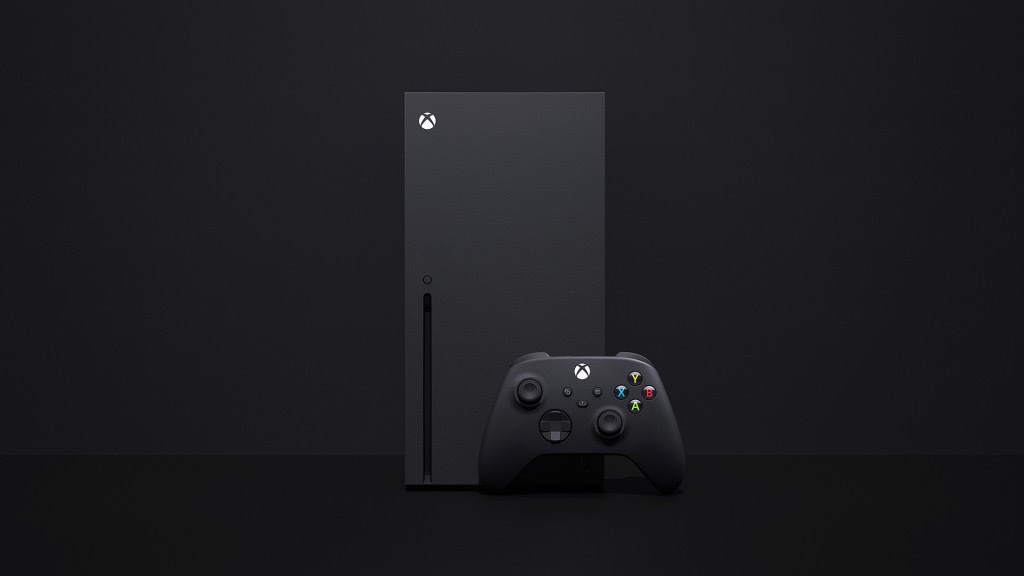 Gigabyte M28U
Gigabyte is known for its high-quality electronics and gaming equipment, and the M28U monitor does not disappoint, with its 28-inch, flat, non-curved screen.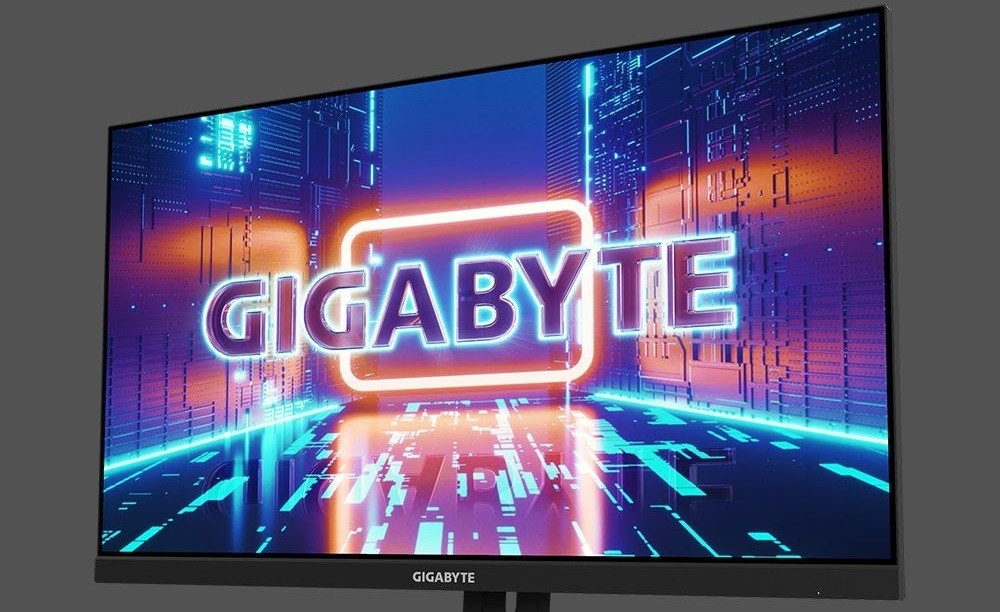 Its large form factor and fantastic resolution work wonderfully for immersion and are also ideal for media consumption and productivity.
The M28U has great reflection handling and viewing handles, though it only has a decent peak brightness, so it might not be the best option for brightly lit or sunny rooms.
On the other hand, it has a fantastic response time at its maximum refresh rate, and even though it's not 60Hz, it's still really good.
More about the Features
The monitor features a black frame insertion feature that can be used in conjunction with VRR to boost motion clarity.
The M28U supports a wider color gamut which becomes much brighter in HDR – more than enough to deliver a good high dynamic range experience.
Dell S2721QS
If you are working on a limited budget and are trying not to break the bank, then we highly recommend the Dell S2721QS, which is just short of being 27 inches but still provides a fantastic 4K resolution.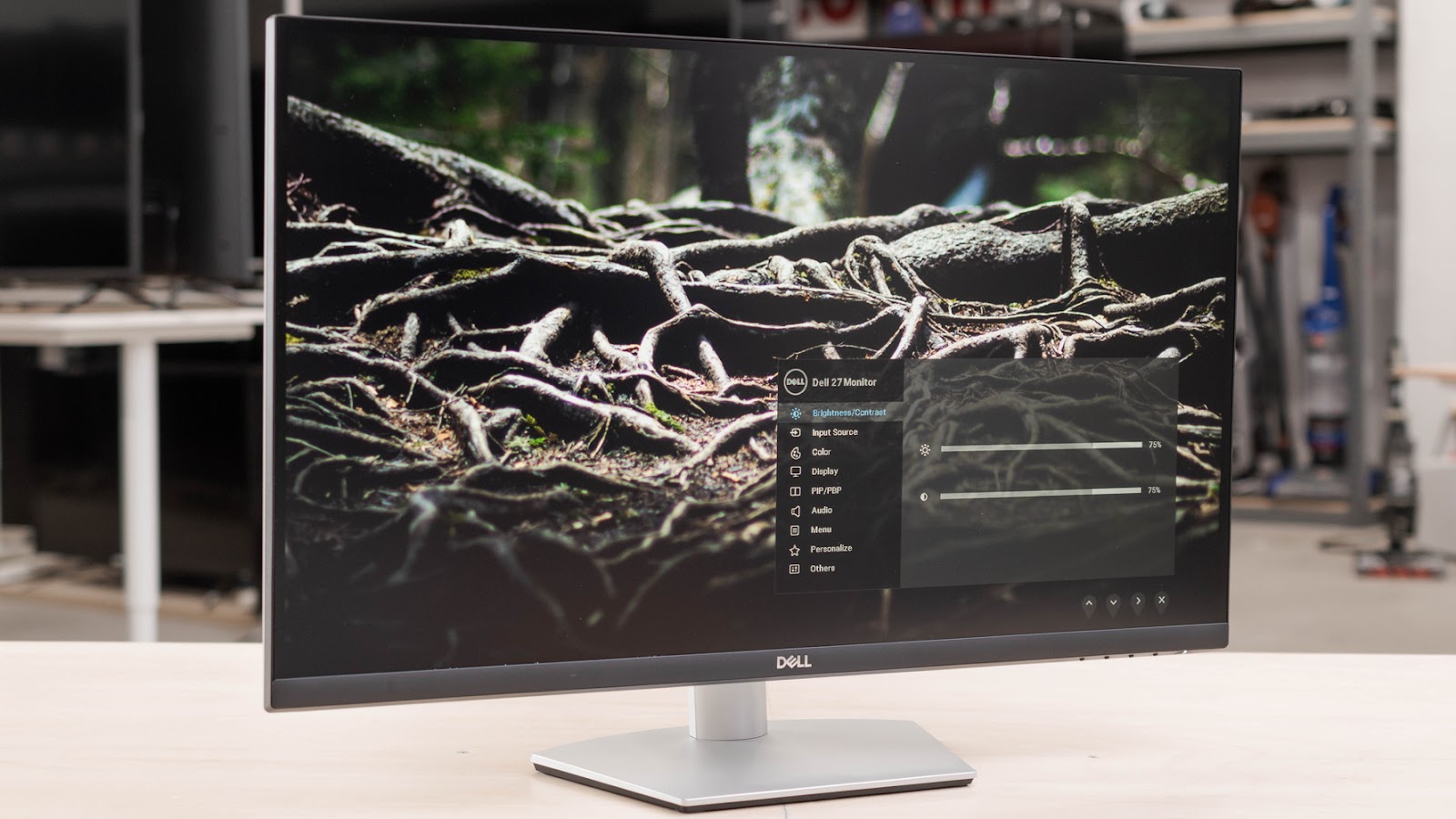 It comes with wide viewing angles, wide gamut support for HDR, and full sRGB coverage.
The monitor does come with some of its own downsides, such as the fact that it is limited to a refresh rate of 60Hz, and it has a slightly slower response time.
It does not come with any USB ports, though it does have a low input lag, as well as a picture-in-picture mode and built-in speakers.
More about the Features
All things considered, the Gigabyte might be a better option, even though it has a slightly higher input lag than most other monitors on the market.
It also comes with more features and better motion handling, but if it's out of your budget and you don't mind compromising, the Dell is a great option.
Samsung LC32G75TQSNXZA
This monitor from Samsung, which is also known as the Odyssey G7, is available in both 27" and 32" sizes, so you can pick the one that suits your preferences and setup.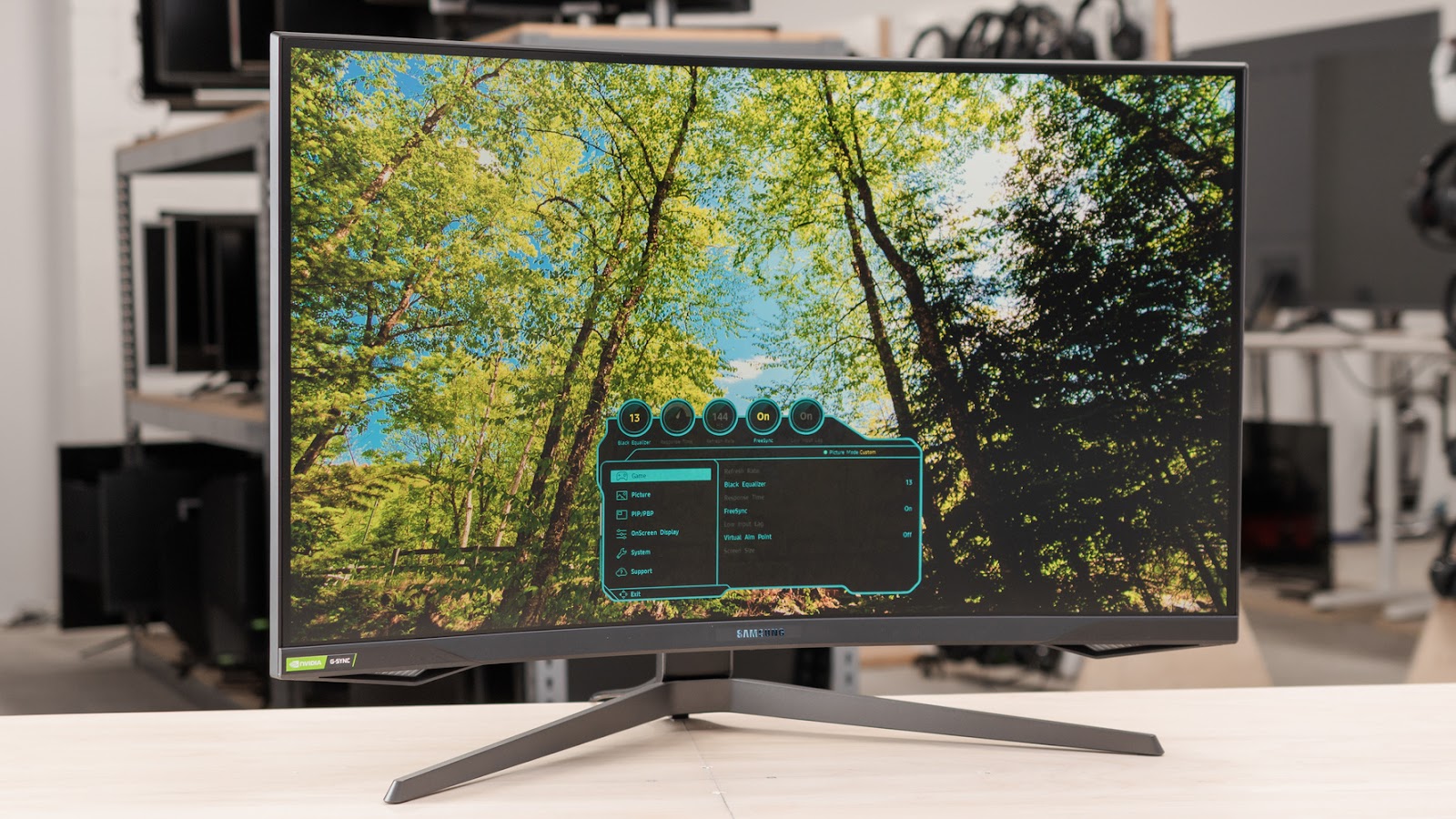 It is a fantastic gaming monitor that most gamers would enjoy, and also comes with a plethora of features suited to gaming.
This Samsung model comes with a refresh rate of 240Hz and native G-Sync and FreeSync support and compatibility to reduce screen tearing artifacts when you are gaming.
The high refresh rate helps provide a fantastically quick response time that stays speedy even when you are gaming at 60Hz.
More about the Features
It comes with a black frame insertion feature that improves the appearance of motion on the screen, but we doubt that you'll need it.
The Samsung comes with a VA panel that boasts an impressive contrast ratio, providing rich blacks, though the monitor also gets bright enough to mitigate glare.
Gigabyte M27Q
If you are looking for a monitor that can provide you with wide viewing angles, then consider the Gigabyte M27Q, which, while featuring a lower refresh rate and sub-optimal performance in dark rooms, boasts highly accurate imaging no matter where you're sitting.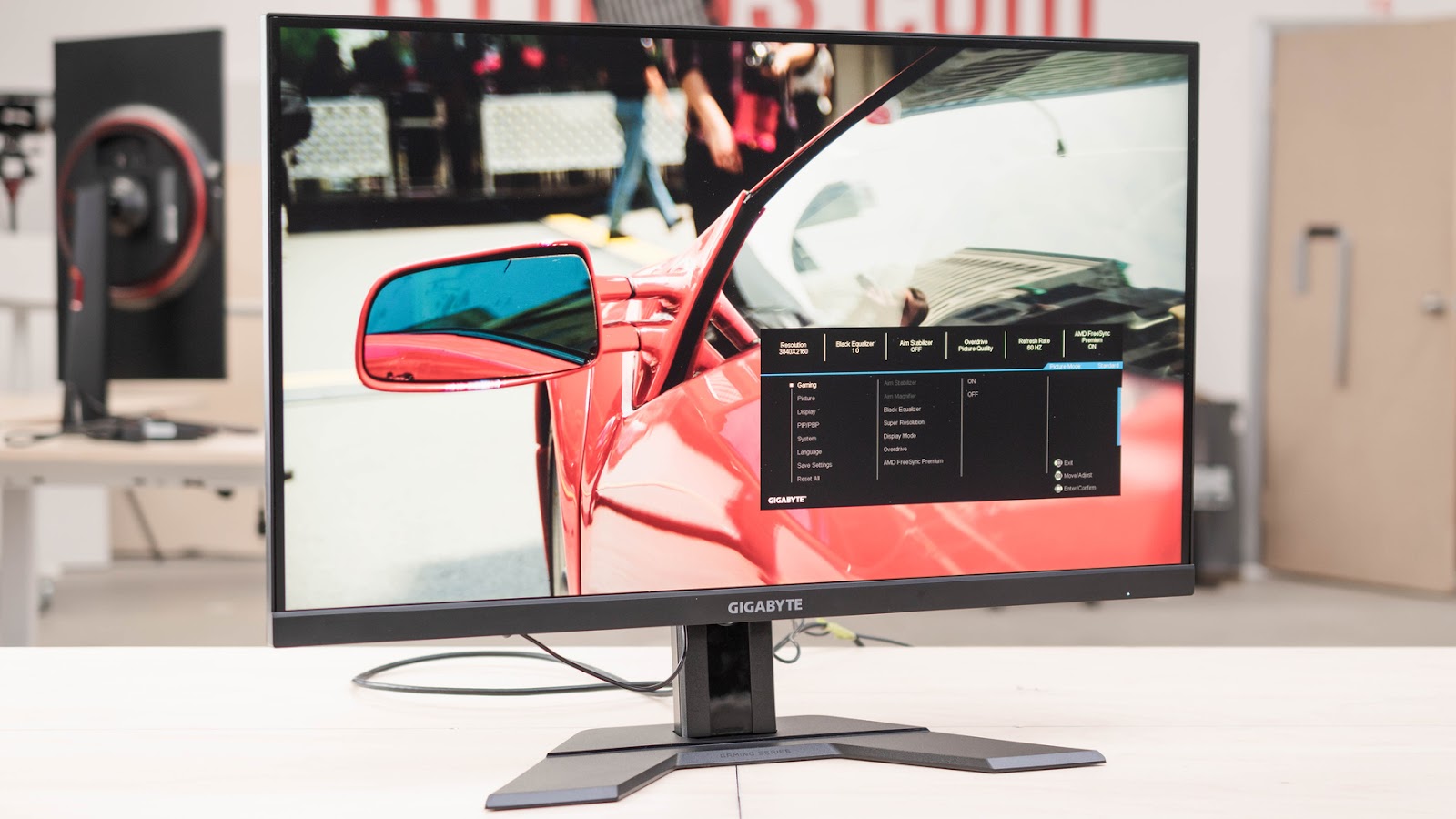 It also comes with native FreeSync support to reduce screen tearing.
The Gigabyte has low input lag and a speedy response time that makes gaming extremely smooth and responsive.
It would be a perfect match for anyone that games on both an Xbox Series X and a PC since it has features that suit both console and PC gaming. It's a great, versatile option.
More about the Features
We also appreciate the size of the Gigabyte.
It's not too big, so it will be able to fit into a more compact gaming setup but is still large enough to provide a pleasurable, immersive gaming experience.
It's clear colors and wonderfully accurate image recreation. It's also just a pretty cool-looking monitor.
LG OLED48C1
While this product from LG might look like a TV, it is marketed as a monitor and offers unique features and performance options that most monitors don't have.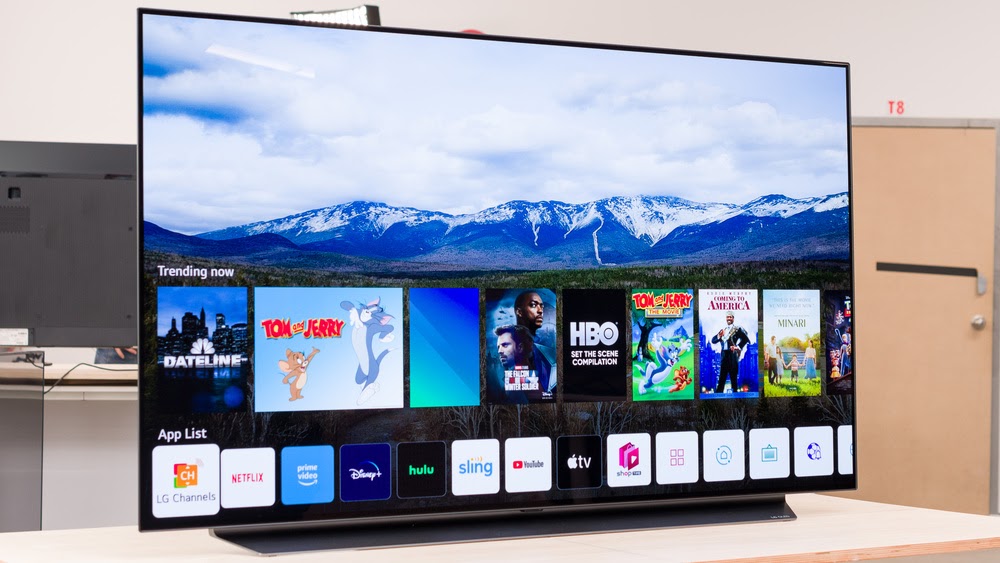 Of course, like many things, the monitor comes with its own set of drawbacks – you aren't going to find a DisplayPort, so you are limited to HDMI if you are looking to connect it to your PC.
The monitor comes with four HDMI 2.1 inputs, allowing it to provide 4K resolution for your video games at frame rates of up to 120FPS.
It also comes with VRR support in the form of native FreeSync, as well as HDMI Forum VRR. You'll find G-Sync compatibility as well.
More about the Features
Motion on this monitor looks wonderfully smooth thanks to its almost infinite contrast, and it also comes with low input lag to boot.
The OLED panels are what provide the staggering contrast since they are able to deactivate individual pixels for perfect blackness levels.
This is a great option for gaming in dark rooms.
Acer Nitro CF243Y
This monitor from Acer is a fantastic choice for 1080p gaming and boasts fantastic motion handling.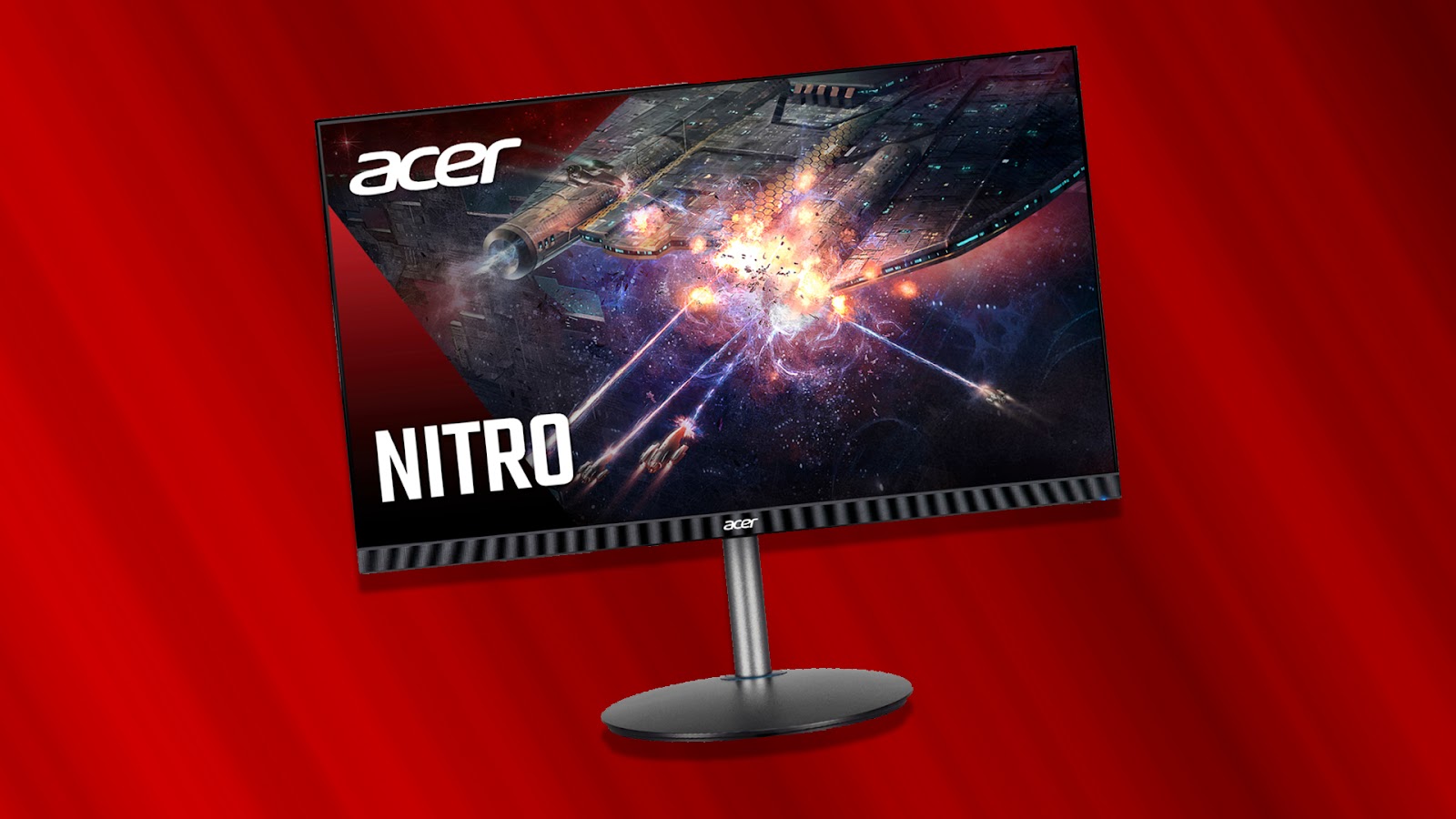 It comes with a nice form factor and sturdy construction and even comes with a stand that allows you to make plenty of ergonomic adjustments.
It makes use of an IPS panel with wide viewing angles and offers clear viewing even in bright environments.
It might not be a great option if you game in a darker room since its low contrast ratio can make blacks appear more of a gray tone.
More about the Features
On the other hand, it has some incredible response times, as well as a flicker-free backlight that is able to mitigate the duplication of images while also reducing strain on your eyes.
The variable refresh rate on this monitor works over a wide range of refresh rates so that you can experience gaming that is virtually free of tearing, even when your frame rates dip to suboptimal levels.
You'll also find native FreeSync and G-Sync support, which is a great bonus.
LG 27GN950-B
Next is this monitor from LG, which is a great gaming option overall. It comes with a high refresh rate of 160Hz, which unfortunately can only be achieved through a DisplayPort connection.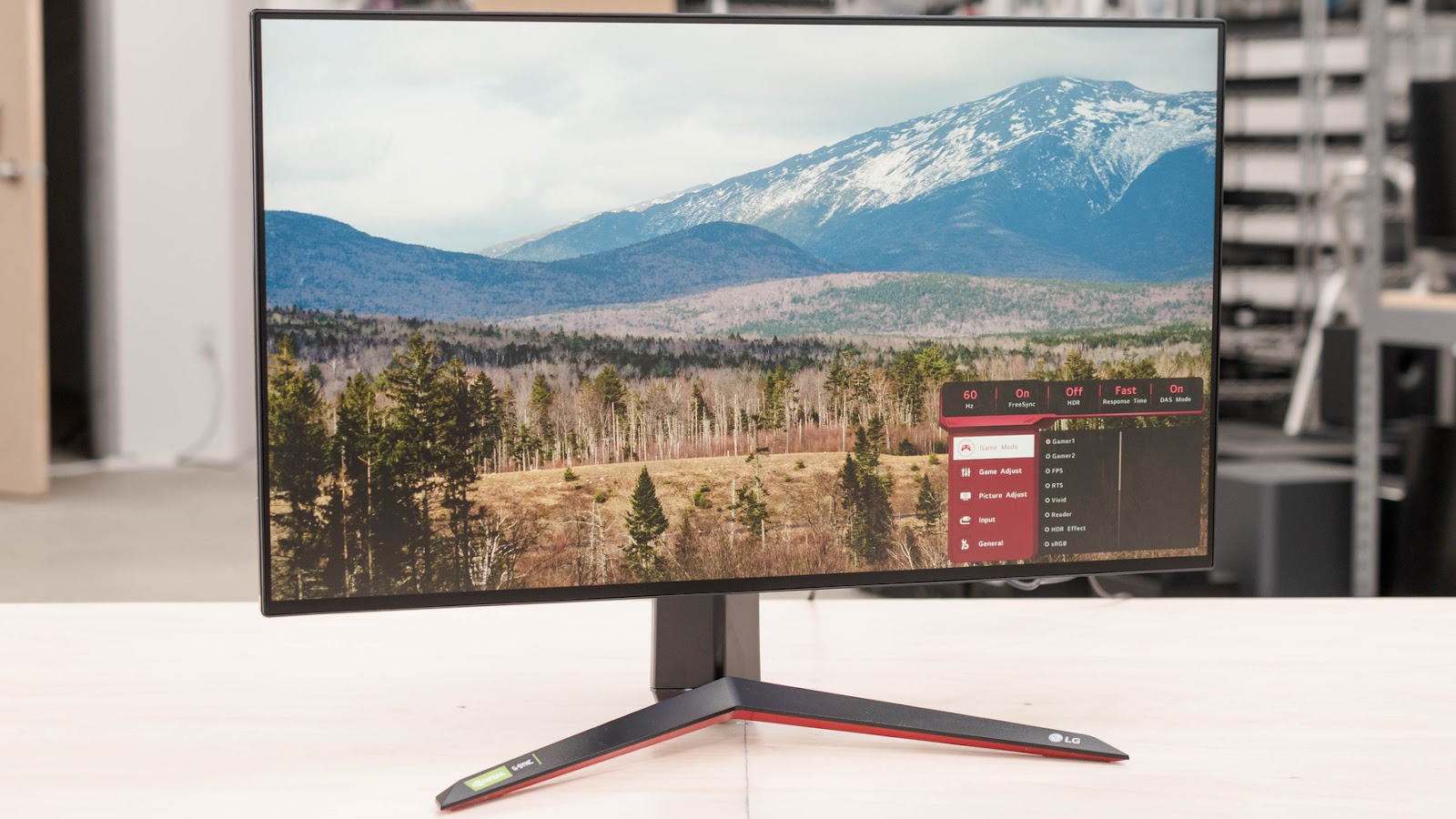 What's more, if you are planning to use this monitor for your PC as well, you're going to want a great graphics card to take full advantage of its features.
The LG lacks support for HDMI 2.1 ports, though it does provide some fantastic performance in gaming thanks to its great response time, which results in wonderfully clear motion.
You'll also find that it has quite a low input lag, which only serves to make gaming that much more enjoyable.
More about the Features
The monitor comes with FreeSync that is available for VRR support, as well as G-Sync compatibility.
Both of which help to prevent screen tearing artifacts from appearing on your screen and breaking your immersion.
The body is built quite well, but there isn't much to say about its ergonomic function.
Dell S3221QS
This Dell model is a monitor that is suitable for a wide variety of uses, not just for gaming with your Xbox.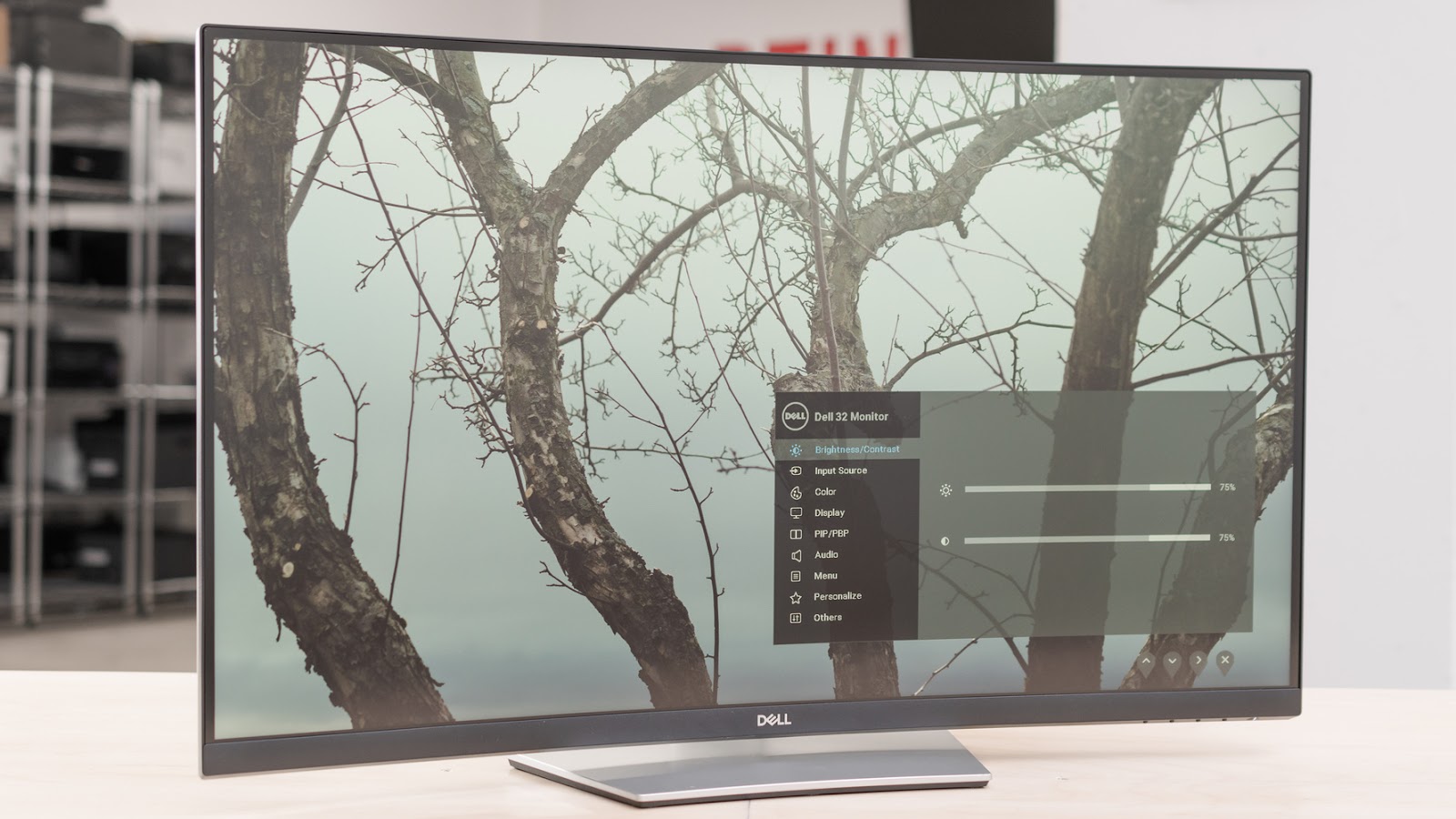 It is a 32-inch curved screen and allows you to work comfortably with multiple windows opened next to one another without feeling like you are sacrificing one for the other.
The monitor delivers an immersive, enjoyable gaming experience, especially when playing atmospheric games like The Witcher or Skyrim or really any RPG.
It features a VA panel that helps replicate deep blacks, which works well for people that enjoy gaming in the dark.
More about the Features
The repose time on the Dell is pretty good, it has low input lag, and it also comes with FreeSync support to reduce the appearance of tearing artifacts on the screen.
There are, of course, a few downsides, such as the poor ergonomics or mediocre viewing angles.
LG27UK650-W
Finally, we have this monitor from LG, a fantastic 27-inch option that offers low input lag for gaming and a great SDR peak brightness.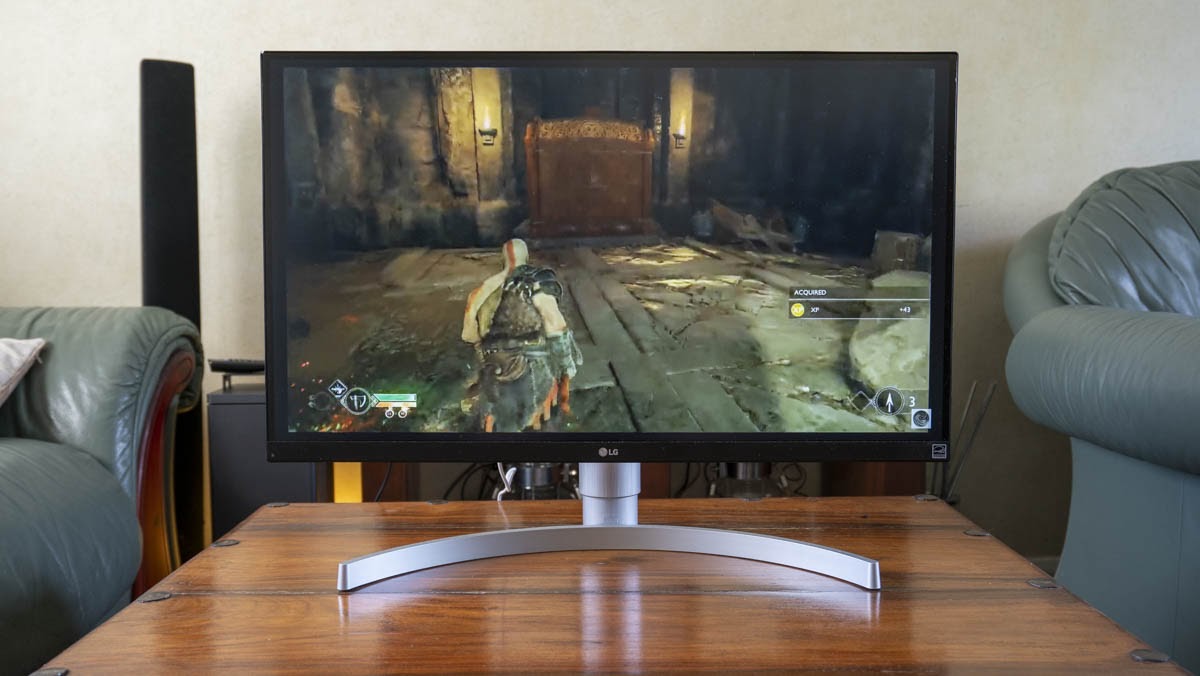 The color accuracy that this monitor provides is fantastic, which serves to boost your immersion in the game and make you feel like you're really there.
The monitor boasts some pretty wide viewing angles, as well as a great resolution that allows it to display absolutely every detail that appears in your game.
This makes it great for playing immersive games where you need to focus on every little detail – many of which are available for the Xbox Series X.
More about the Features
While the monitor does support HDR, it does not add much since it is unable to display a very wide color gamut.
We think this monitor is better suited for environments that are not super well lit.
Summary
And that concludes our list of some of the best gaming monitors out there for the Xbox Series X.
If you are looking for a new monitor to go with your shiny new gaming console, we can't recommend the above products enough.