Everyone would love to have a complete and immersive experience when playing games. With the rise of popularity in customizing gaming setups and equipment, people look for the best devices in the market. Some even spend hours researching and scouting for gaming devices.
Since the release of PlayStation 5, gamers or even ordinary individuals look for monitors to enhance their gaming experience. They wanted to have that incredible graphics that are free from graining, lagging, and other disadvantages.
Even though PS5 supports 4K content up to 120fps, not every monitor has these specs. But, there are still fantastic alternatives wherein some have unique features that may suit the users' individual preferences. Also, learn more about PS5 below.
Release And Specs Of PlayStation 5
Best 4K Monitors For PS5
Best Large Monitors For PS5
Best Budget Monitors For PS5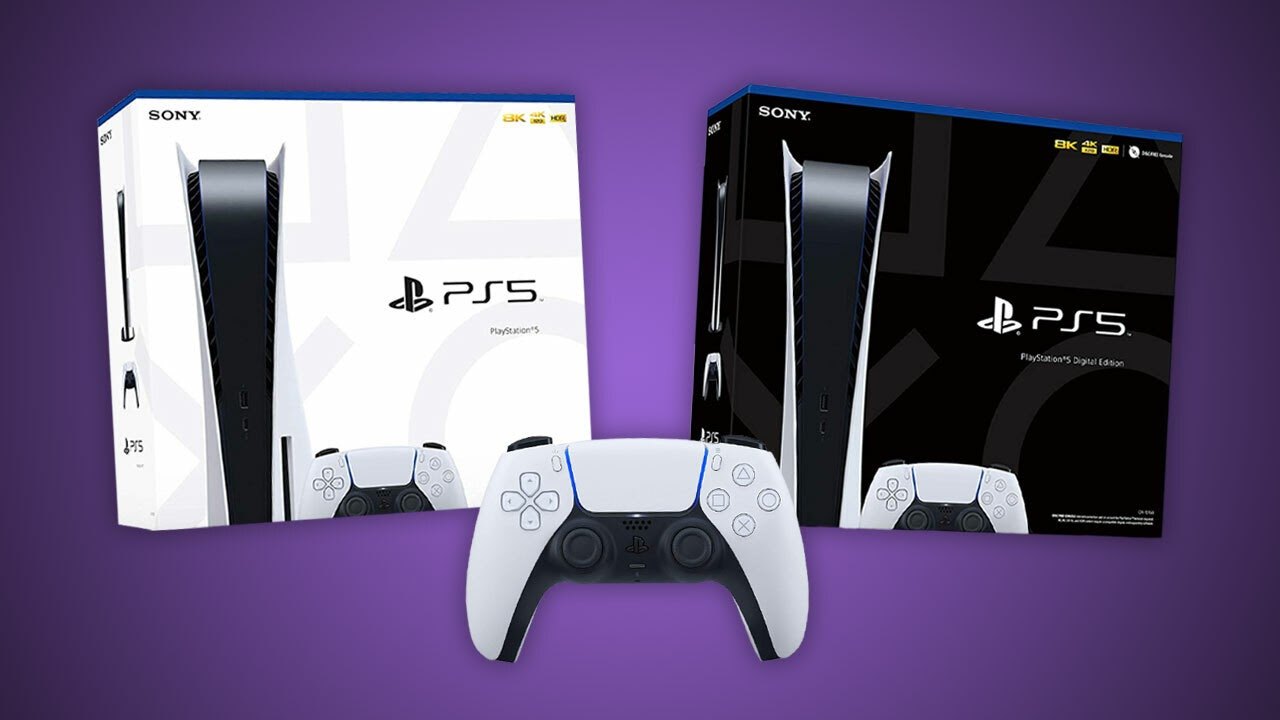 Release And Specs Of PlayStation 5
The PlayStation series of Sony Interactive Entertainment has long been an established house name for home video game consoles. The company continues to improve the product as an answer to the demands of people worldwide. They recently released another version of the PlayStation – PS5.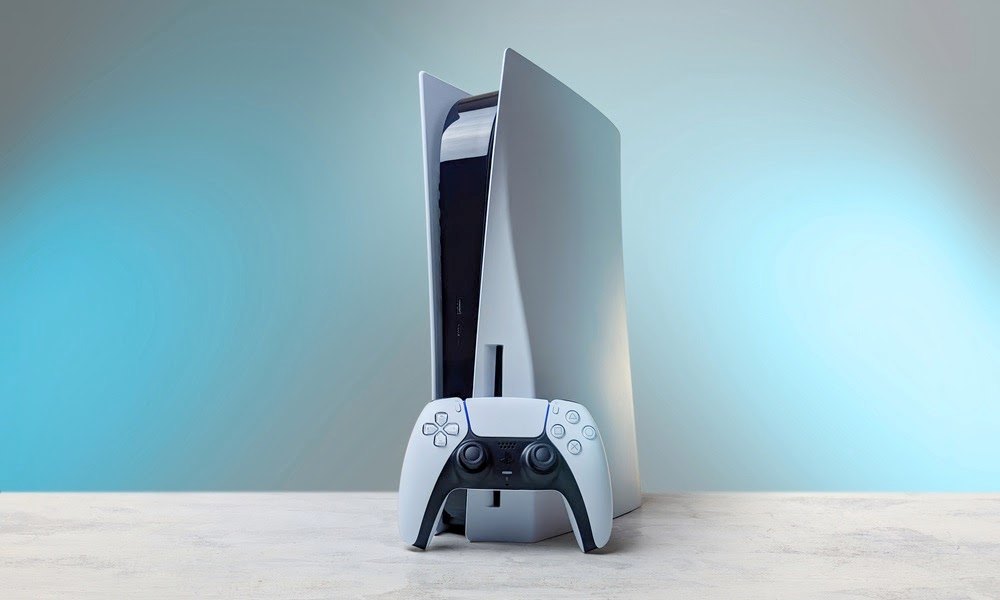 PlayStation 5 or PS5 is the successor of PS4. It became available on November 12, 2020, to some parts of the world like North America, South America, Australia, New Zealand, Japan, and South Korea. After a week, the product was released to all other countries in the world.
Of course, the PS5 contains the latest and best technology to provide a quality gaming experience to its users. The specs and equipment of PS5 are also top-notch. For example, the base model of PS5 includes an optical disc drive that is compatible with Ultra HD Blu-ray Discs.
Moreover, the PS5's controller was initially revealed in April 2020 to pique the interest of people. The DualSense wireless controller has adaptive haptic feedback through the voice coil actuators that can change resistance depending on the users. It has the same buttons as its predecessor, DualShock 4.
Visuals And Graphics Of PS5
One of the things that people looked forward to in PS5 is its amazing graphics and visuals. They say that it can provide another level of gaming experience because of its quality and immersive nature. Since Sony Interactive Entertainment sees the value of graphics in gaming, they ensured to install the best for PS5.
PS5 boasts itself to have an AMD graphic processing unit capable of a 4K resolution display with 120 frames per second. Thus, there is no doubt that the quality of graphics is the best technology at present. So, players look for monitors that can maximize these features and specs of PS5.
Although the 4K resolution with 120fps rate usually is for television, some monitors are still available in the market to capture the beauty of PS5's graphics and visuals. Some people were also able to find alternatives to fit their needs, such as resolution, cost, and size. Nonetheless, it is the users' choice on what to prioritize to improve their gaming experience.
Best 4K Monitors For PS5
Even before the release of PS5, people have been scouring the internet to find the best monitor that can maximize and capture the specs of PS5 in terms of its graphics. They shortlisted available monitors that they thought would fit on the setup. After the release, many people believed that the Gigabyte M28U is one of the best.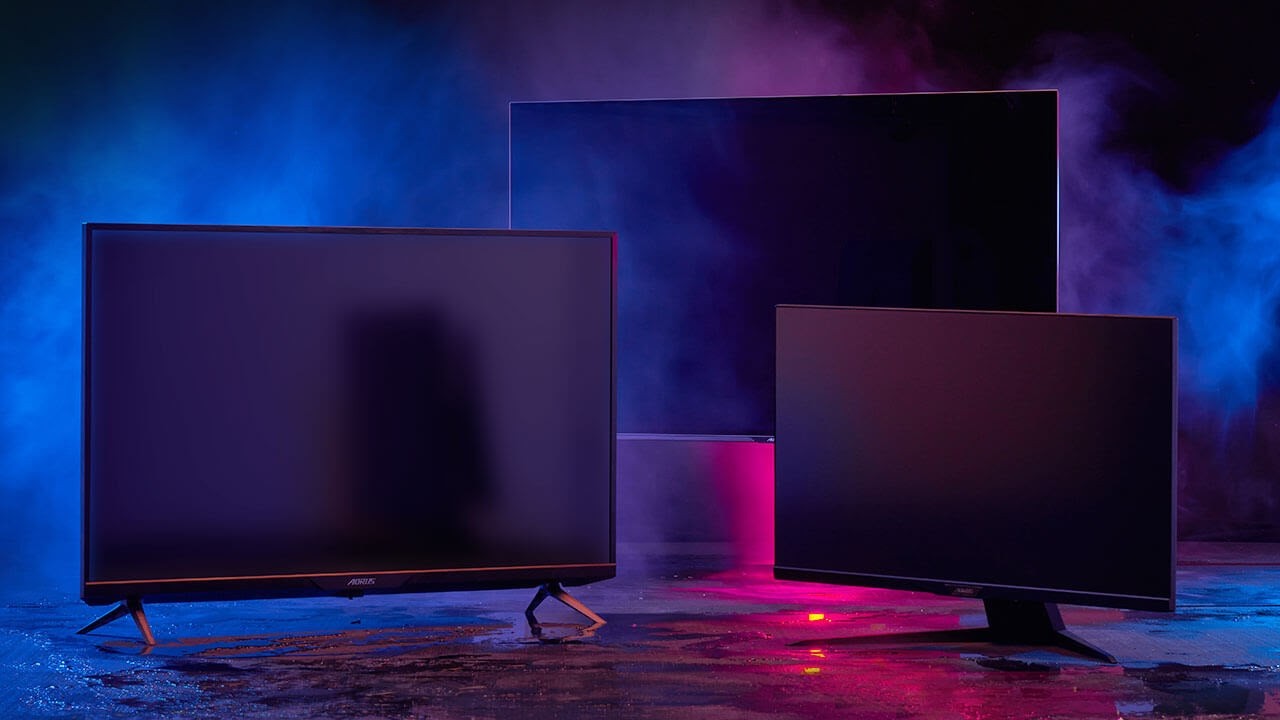 It is one of the few monitors supporting the 4K resolution display with 120 frames per second rate. Thus, it fits the maximum graphics display of PS5 as tested by users because it can support the high resolution of the console of the game. Moreover, it has HDMI 2.1 inputs which are handy in setting up the device.
Users love the Gigabyte M28u because it is well-built for wide-angle viewing, probably because of its size, 28 inches. The other screen and graphics specs of Gigabyte M28U are 3840×2160 screen resolution, 144Hz max refresh rate, IPS pixel type, and FreeSync variable refresh rate.
Overall, users find the monitor to deliver a smooth experience on the graphics and almost free for delay and lag. The only problem they found is that it has a low contrast ratio and some issues in dimming features. People can buy the Gigabyte M28U for $599.99.
Cheap Alternative For 4K Monitor
Not everyone can afford a monitor for $600; thus, the best alternative for Gigabyte M28U is much cheaper. People can check out DELL S2721QS that is $100 less compared to the more expensive ones. However, it has almost the same specs and features as Gigabyte M28U.
It can still support a 4K resolution display with IPS pixel type, 3840×2160 screen resolution, and FreeSync variable refresh rate. Moreover, the DELL S2721QS has HDMI 2.1 inputs as well and a low contrast ratio. However, it is more ergonomic to find better and more ideal positions for the monitor.
One of the major downsides of DELL S2721QS is that it only has a 60Hz refresh rate. Although it is relatively lower than the Gigabyte monitor, it still has a good response time that the fast-moving contents are still reasonably clear.
Best Large Monitors For PS5
Some people are after the immersive feature of PS5 brought by the screen size. Yes, some people do not particularly care about the quality of the resolution or display but the size of what they can see during the games. So for them, the best option for a large monitor for PS5 is LG OLED48C1.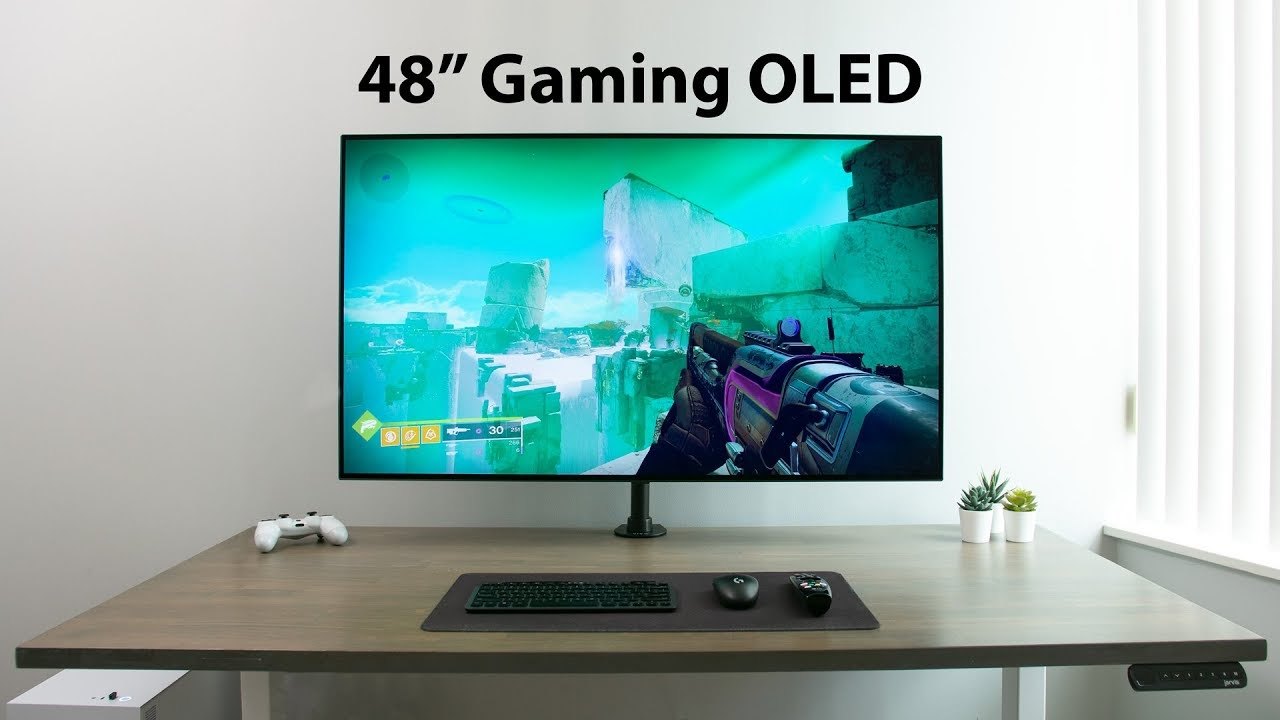 The latest OLED monitor from LG has varied sizes from 48" to 83". The OLED48C1 is 14 inches longer than most of the monitors, so it can satisfy the preferences of users or players who wanted to have bigger monitors. Even though the monitor cannot maximize the 4K resolution content of PS5, it still has an above-average quality display.
In terms of graphics quality, it has a resolution of 3840×2160, 120Hz refresh rate, and FreeSync variable refresh rate. One of the advantages of LG OLED48C1 is that the HDR games will have a better display quality because of the almost infinite contrast ratio and high peak brightness.
Even though LG OLED48C1 is a TV, it still has low input lag. So, it is an excellent option for those who want to have larger monitors for their gaming experience with PS5. People can buy LG OLED48C1 for almost $1,200 for the smallest size (48").
Cheap Alternative For Large Monitor
People might not find $1,200 affordable, but they still want a large monitor for their PS5. So, they can check out Philips 436M6VBPAB. Of course, the quality of the display and some specs are not at par with the LG OLED48C1, but it has a relatively large monitor 43 inches long.
It has the exact resolution with 3840×2160 and FreeSync variable refresh rate. However, it only has a 60Hz refresh rate, so it is slower than the LG monitor, and it might not be the ideal speed for gamers who are used to low lag input and high refresh rate.
Philips 436M6VBPAB has high HDR brightness, but it does not have a near-infinite contrast ratio. People can buy this monitor for less than $1,000. Since the price varies, the estimated cost of Philips 436M6VBPAB is $850.
Best Budget Monitors For PS5
People make the best of what they have as they say. Like buying a monitor for PS5, they make sure to find the best monitor at the most ideal price, especially if they have a tight budget. Other players and PS5 users recommend Acer Nitro XF243Y Pbmiiprx as an excellent option.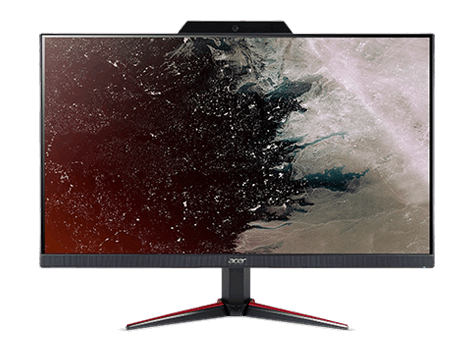 Those who will be settling with Acer Nitro XF243Y Pbmiiprx have to understand that their gaming experience might be compromised because of a relatively lower level of specs and features. Although, they said that it is already a great option as people can buy it for $219.99.
The monitor is relatively smaller because it is 24" only, but with 1920×1080 pixel resolution that is fairly good. Though it does not have the highest pixel density, the quality is still there given that it supports sRGB accuracy and excellent accuracy. Also, it has a high refresh rate of 165Hz, so there is no delay even with fast-moving content.
Moreover, the Acer Nitro XF243Y Pbmiiprx also has the IPS pixel type and FreeSync variable refresh rate. The monitor also supports VRR to lessen the screen tearing. However, the monitor does not have options for dimming the display and only has a low contrast ratio.
Cheap Alternative For Budget Monitor
Another excellent alternative for a budget monitor for PS5 is the BenQ Zowie XL2411K. People can buy it for $199, but it still has a decent set of specs fit for gaming with the PS5. The primary concern of people is the refresh rate, so to not disappoint its users, BenQ Zowie XL2411K has 144Hz.
This means that the monitor is still good for gaming as it lessens the delay of fast-moving content. The monitor size is also 24". However, the BenQ Zowie XL2411K model is known for its ergonomic design.
Since the base of the monitor takes up less space, it allows the users to have more room for their setups and in-game movements. It also has an increased height adjustment range and free tilt design.
Conclusion
Gamers have their preferences when they are playing or using PS5. To suit their needs, some available monitors fit the specs and features of the PS5. They may choose whether they want a 4K monitor, a large monitor, or settle for a budget monitor.