You can buy all the fabulous games you can get your hands on, but if your processor isn't up to standard, the fun is bound to be ruined. And with the abundance of new choices, high demand, and limited budget, picking a good combination of graphics cards and CPU can be pretty challenging.
The Intel vs. AMD war is an old one; the AMD Ryzen excelling in clock speed, and the Intel Core is thriving with its recently released 11-gen chipsets, further igniting the fire. But we intend to dive in a little deeper in the war. In this article, we have tried to assess all the aspects and features of the plethora of processors in the market so that you can pick the winner yourself.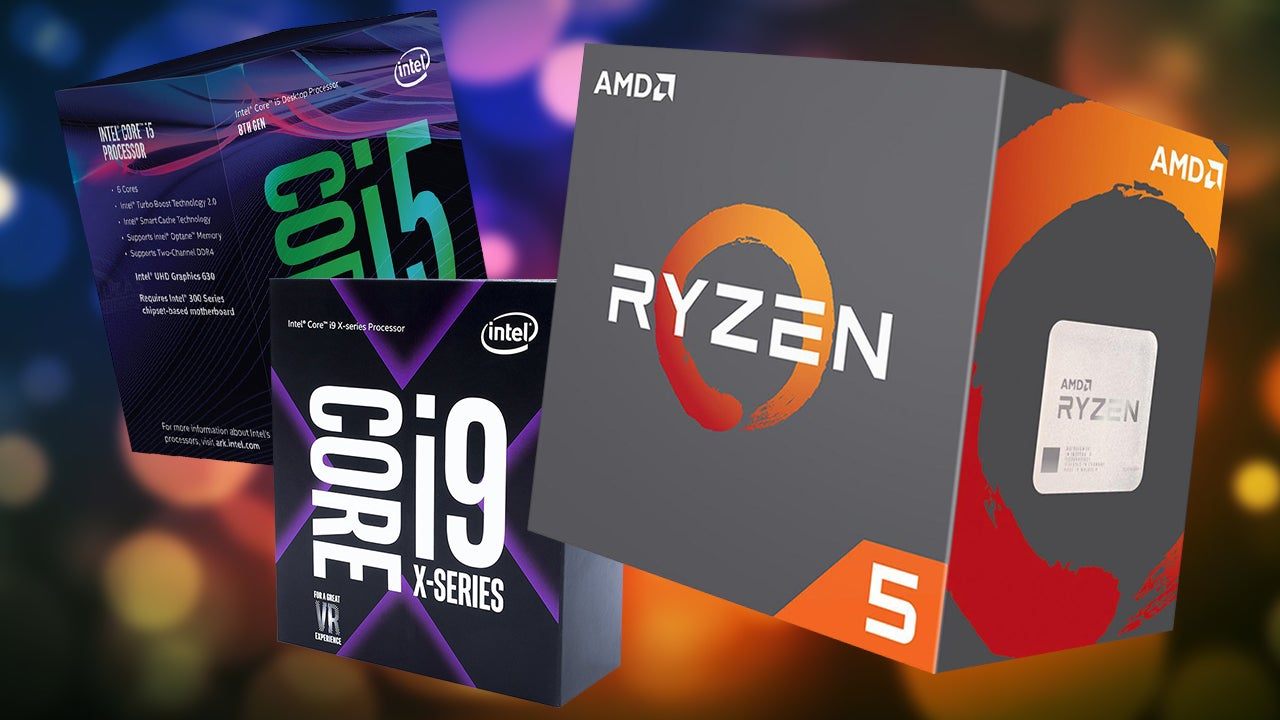 Intel Core i5-11600K
Intel's solid Core i5-11600K may not be the greatest ever launch of the new Rocket Lake generation. However, with the 6-cores, 12-threads gaming processor, and 3.9 GHz base clock, it's still a reasonable choice.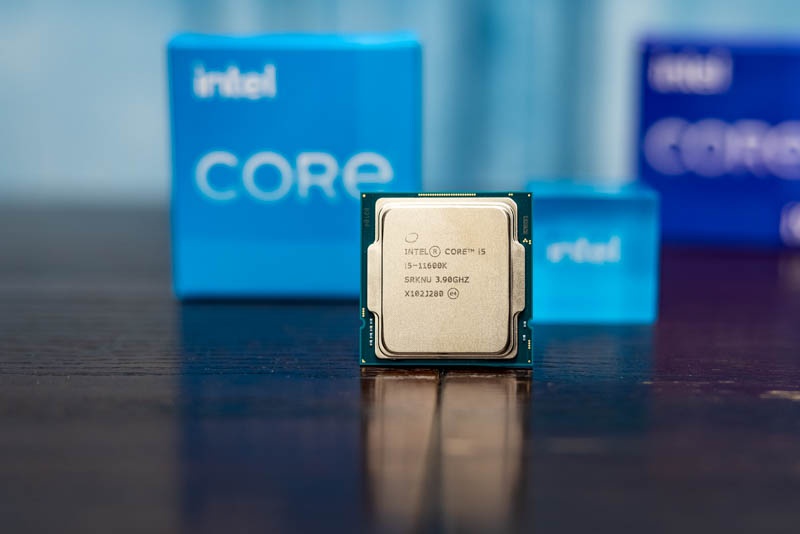 The Ryzen 5 5600X has been giving tough competition to its counterparts in the market. But if you look closely, this won't make much difference in your gaming experience, especially if you pair the chip with a good enough GPU and play at high-quality fidelity settings.
The best part about this processor is that it offers all the essential features at a very affordable price of $270. The 11600K comes with 125W Power Limit 1 rating and can maintain a 4.6 GHz all-core frequency. Its solid multithreading chops deliver an appreciable amount of processor silicon, making it an option worth considering.
AMD Ryzen 5 5600X
The best part about the Ryzen 5000 chips in games is that it's a well-rounded chip that matches the gaming performance of the Ryzen 7 5800X, giving you the perk of acquiring the same frame rates throughout all the chips.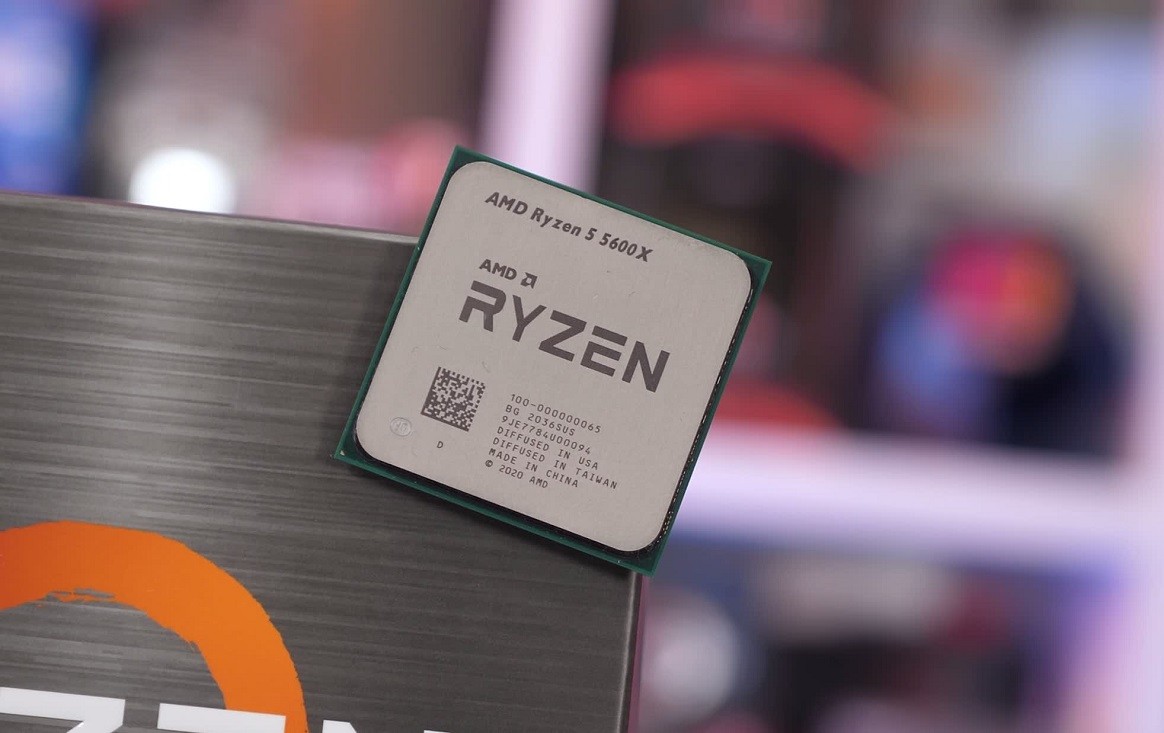 With its excellent performance in gaming and application workloads, it outperforms the 10-generation Intel Chipsets and Intel Core line. It offers a 6-cores and 12-thread gaming processor, with a 3.7 GHz base clock and 4.6 GHz boost clock, providing you an unrivaled gaming performance.
Better yet, with the powerful in-single and multi-threaded workloads, AMD Ryzen 5 5600 X also works with existing 500-series motherboards so that you don't have to go through the extra hassle. Currently priced at $309, the B550 lineup offers the best value overall, and this class of chip is not set up to disappoint you.
AMD Ryzen 9 5900X
Based on AMD's new 7nm Zen 3, the AMD Ryzen 9 5900X comes with 12-cores and 24-threads architecture. The selling point of this processor is that it offers a staggering performance when it comes to high-end gaming, specifically in 4k high frame rates when coupled with an optimal graphics card.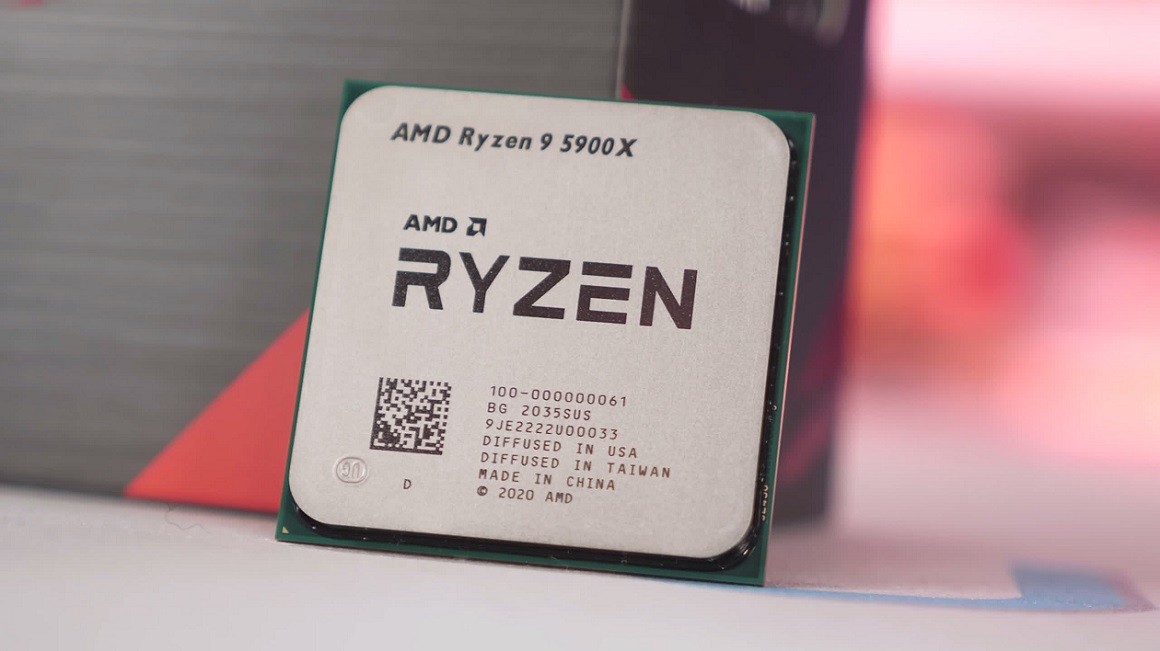 This processor comes with a 3.70 GHz base clock speed and 4.8 GHz max clock speed but can be clocked at up to 5.0 GHz, offering an excellent gaming experience. It supports PCIe 4.0 and is an absolute overkill if gaming is your top priority.
It even offers future B450/X470 support and is compatible with 500-series motherboards. You will need to bring your own cooler as the Ryzen 5000 processors work best if cooling is sufficiently maintained. With its low power consumption, this chip is a definite no-compromise deal for you.
Intel Core i9 10900K
We know that with AMD Ryzen 5900X, the Core i9 10900K lost its claim of being the world's fastest gaming processor, but that doesn't mean that it has lost all its charm. It still offers an overclocking potential and pure power-based performance that will level up your fun while gaming.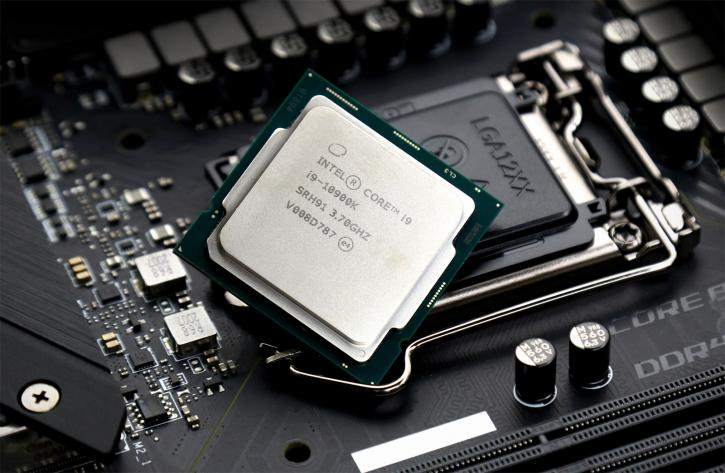 Especially in GPU-bound games, the in-game performance of Intel's best chip and AMD's high-end CPUs is almost the same. It offers 10-cores and 20-threads architecture, with a turbo clock of 5.3 GHz.
Having said that, the price that this processor currently stands at is not so reasonable when one considers its overall features and competition. You will also need to spend quite a bit on a Z490 motherboard to ensure sufficient cooling. Its older Comet Lake architecture further makes it hard to strongly recommend.
AMD Ryzen 7 5800X
The AMD Ryzen 7 5800X is known for its compatibility when it comes to the overall performance of a chip. This processor offers the same level of gaming performance as Ryzen 5 5600X; however, it also offers more power and reliability when it comes to other applications other than gaming.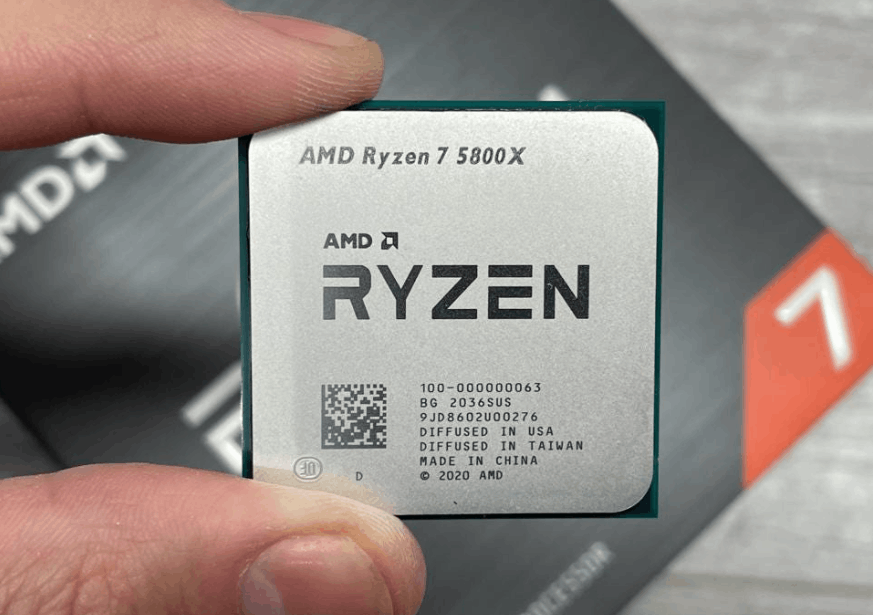 Its efficacy overall makes this chip perfect if you are looking for an all-rounder. With 8- cores and 16-threads configuration terms, it also possesses a 3.8 GHz base clock and 4.7 GHz boost clock, with further overclocking power efficiency features.
This processor offers better cooling requirements when compared to 11700K at the cost of $449 and can also run on comparatively cheaper motherboards. Furthermore, its support for PCle 4.0 makes this chip an option that will last you for a long time and wouldn't be too heavy on your wallet.
Intel Core i7-9700K
Compared to the 11th generation, this chipset is relatively easier to find in the market, and its cost is reasonable. Its features include Intel Optane Memory Support, Intel VT-x, Intel Boot Guard, and more.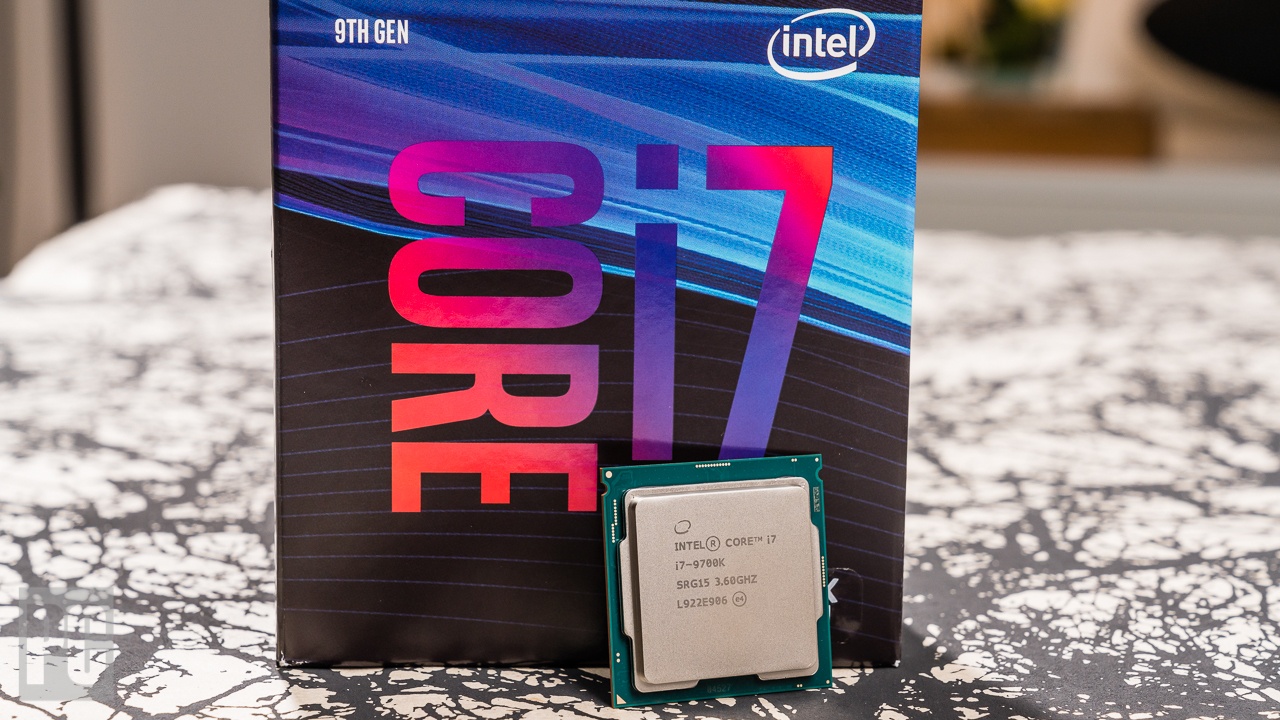 In addition to a 3.60 GHz base clock, this processor can also achieve maximum turbo frequency up to 4.9 GHz. And even though Intel did away with hyperthreading in this particular chipset, it did bump the core count up so that your gaming experience doesn't suffer.
This processor features eight cores and eight threads, with 12MB of cache memory and up to 128GB of dual-channel 2666 MHz DDR4 RAM. This CPU will boost the overall performance of your system as it also allows overclocking. Remember that you will need to buy a CPU cooler separately with this processor.
AMD RYZEN 5 3600
This may be a little outdated, but that doesn't reduce its efficacy in the slightest. This CPU is a great choice for gaming for a good and affordable price, considering its multi-threading chips and affordable mid-range performance.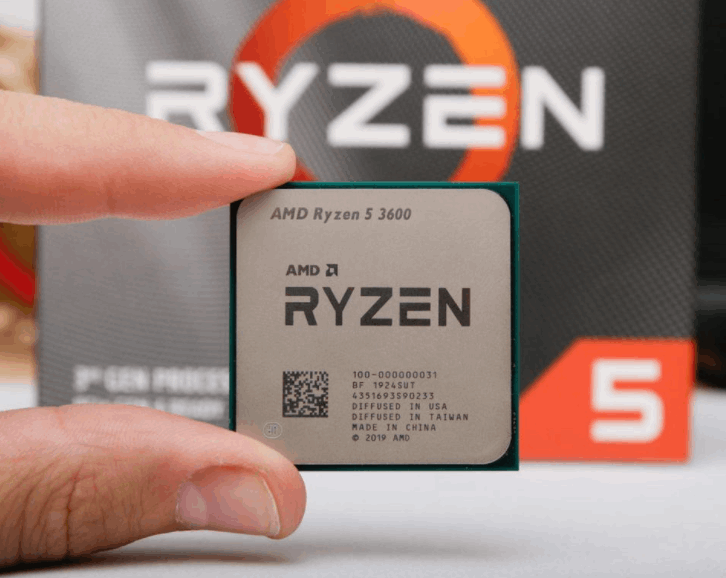 This Zen 2 architecture is behind the 3900x by only a small margin, meaning that the decrease in frame rates, while you play games, is not that concerning. Except for games, this processor is better in speed when compared to Intel's 10400F and doesn't demand too much power either.
It has a 15% IPC increase over the second-generation Ryzen and offers a 6-cores and 12-threads processor, and even supports PCle Gen4. Ryzen 5 3600 and Core i5 10600K might also be better options if gaming at a reasonable price is your top priority, but considering Ryzen 5 3600 has a cooler included, it's a promising choice as well.
Intel Core i5-11500
This 11th-gen i5 is more than capable of giving you a full-fledged gaming experience in 4k. This desktop processor features 6-cores and 12-threads, along with a base clock frequency of 2.7 GHz and a turbo frequency of 4.6 GHz.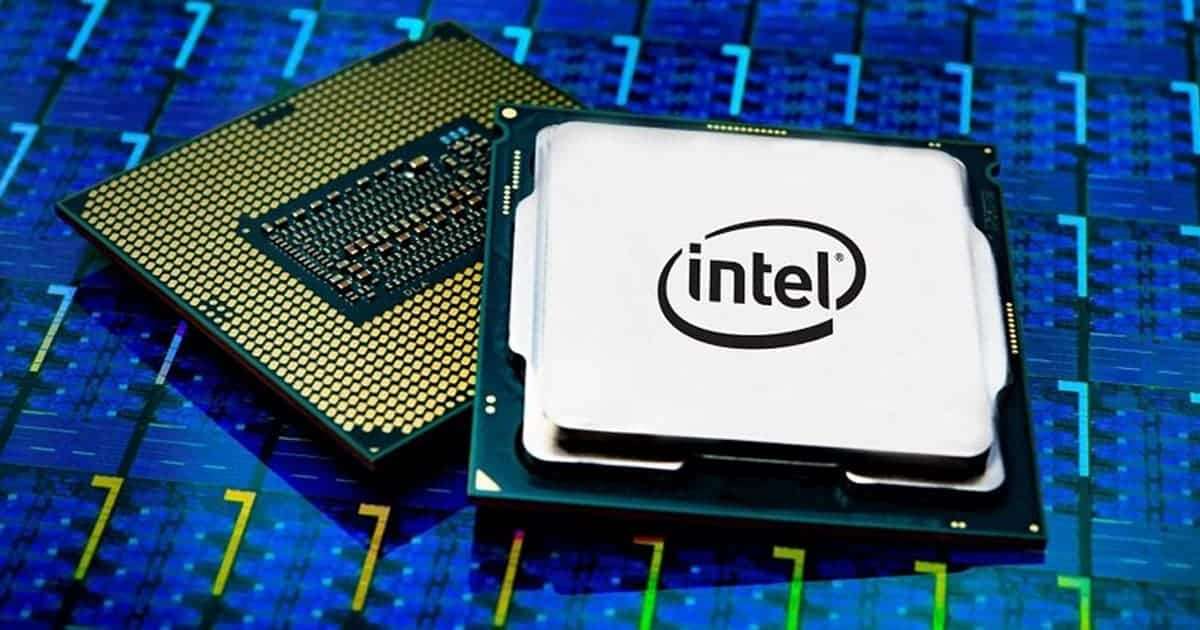 This 11500 can also accommodate 5120 × 3200 resolution at 60Hz. To add to that, this CPU also excels when it comes to multitasking and running a variety of testing applications, thanks to its dual-channel DDR4 memory at 3200 MHz.
Its support for PCI Express 4.0 further enhances its performance and makes the running of games and other applications super smooth. It features similar gaming performance as i7 and is relatively cheap for a 6-cores CPU.
AMD Ryzen 3 3300X
The AMD Ryzen 3 3300X is an absolute delight because it combines affordable price and high-end performance. With its 4-cores and 8-threads architecture and $120 MSRP, this processor is proving to be a hot topic for gamers who want to get the best out of limited bucks.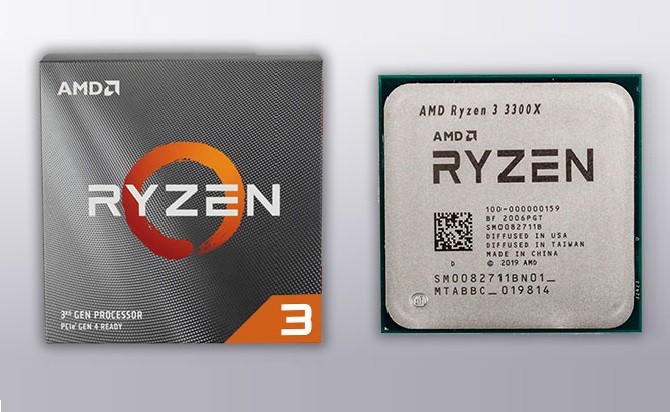 It has Zen 2 specifications paired with a 7nm process that level-ups its overall presentations while also supporting PCle 4.0 interface, which maintains its longevity. It offers a clock rate of 3.8 GHz, with the boost rate standing at 4.3 GHz, accentuating performances in lightly threaded applications.
The single-core performance is better when compared to many other of its competitors, which is all you need to worry about when it comes to gaming. It also includes a bundled Wraith Spire cooler with the system, which maintains the optimal temperature of your processor.
Intel Core i5 10400F
The Core i5 10400F by Intel features Intel Hyper-Threading technology, Intel Optane Memory support, and Intel Optane Memory support. It's also a budget-friendly choice with a good mid-range performance.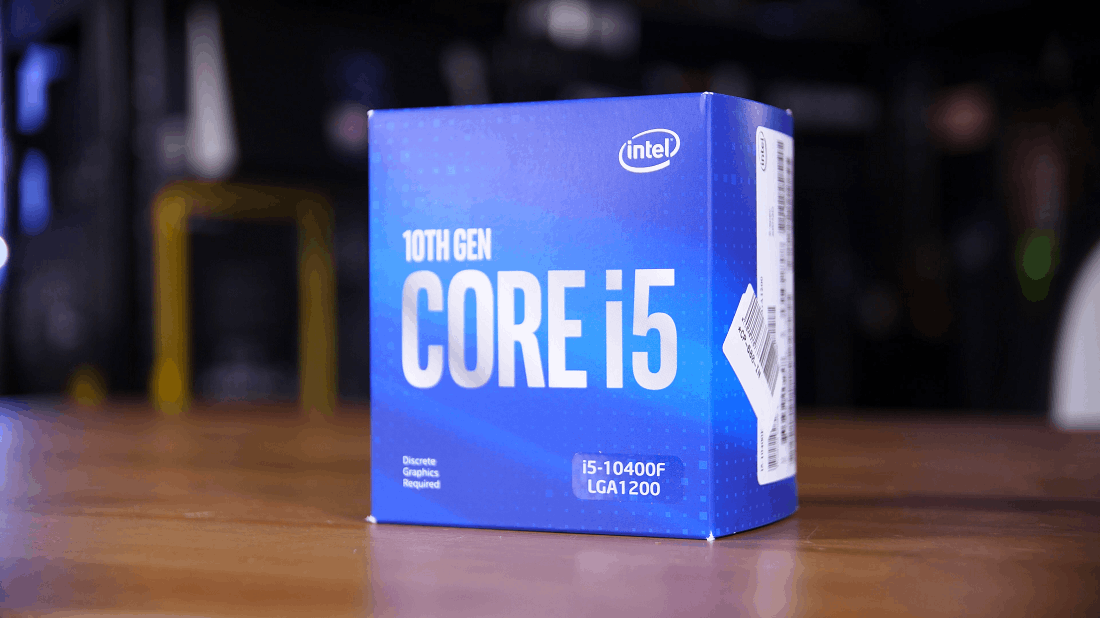 With 6-cores and 12-threads specifications, it offers a base clock of 2.8 GHz with a turbo clock ranging up to 4.3 GHz. However, note that this desktop processor does not support overclocking. However, it does come with a cooler in the box.
i5 10400F also offers 12MB of cache memory with 16 PCIe 3.0 lanes, along with a 128GB support of dual-channel 2666 MHz DDR4 RAM. When it comes to gaming, its performance is as good as AMD's last-gen 3900X, and the reasonable prices are simply an added perk.
Conclusion
While exciting games, a good system, and a modest graphic card may be some essential requirements, it's all a waste if you don't have a high-functioning CPU.
And now that you know what some of the best desktop gaming processors are, assess and compare them to choose one that will make your gaming experience worth the while.