When Genshin Impact was teased a few months ago, every gamer all over the world gushed at the thought of having to play an open-world game with their mobile devices. The game was then announced to be cross-platform as well and everyone was reeling from the game's potential to become one of the best in the genre.
Boasting over 17 million downloads in its first four days after release, Genshin Impact is one of the most successful mobile games ever to be released by a Chinese company.
This high-budget mobile game felt like a single-player game but there are still ways for players to enjoy playing with their friends. Find out what the fuss about Genshin Impact is and how you can play with your friends.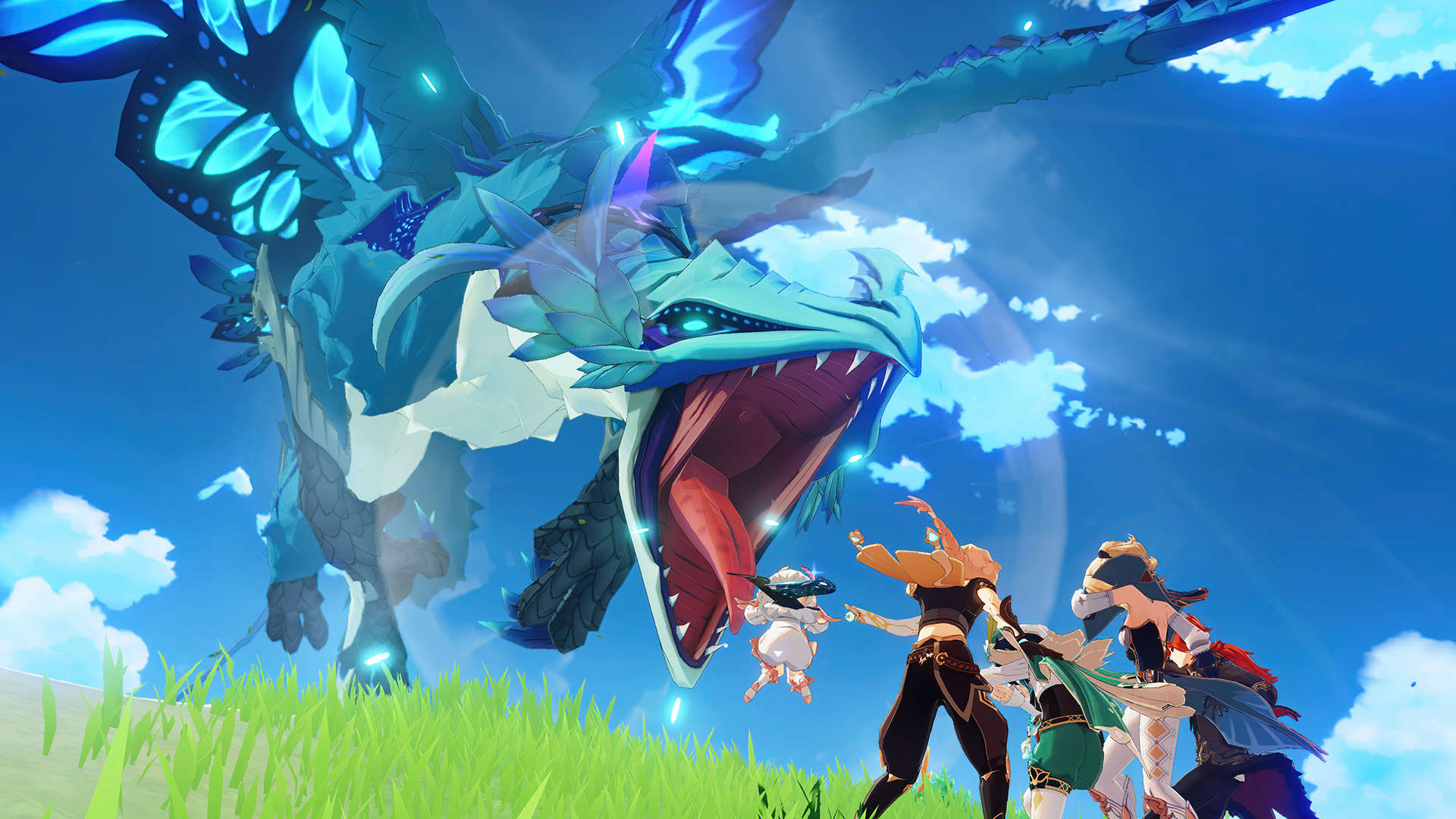 Join the Adventure
Genshin Impact is an open world action-adventure role-playing game developed by miHoYo and is currently available for mobile devices, PC, and the PlayStation 4. The game boasts cross-play compatibility so you can always play on your device then switch to a console and continue your progression as long as you log in to the same account.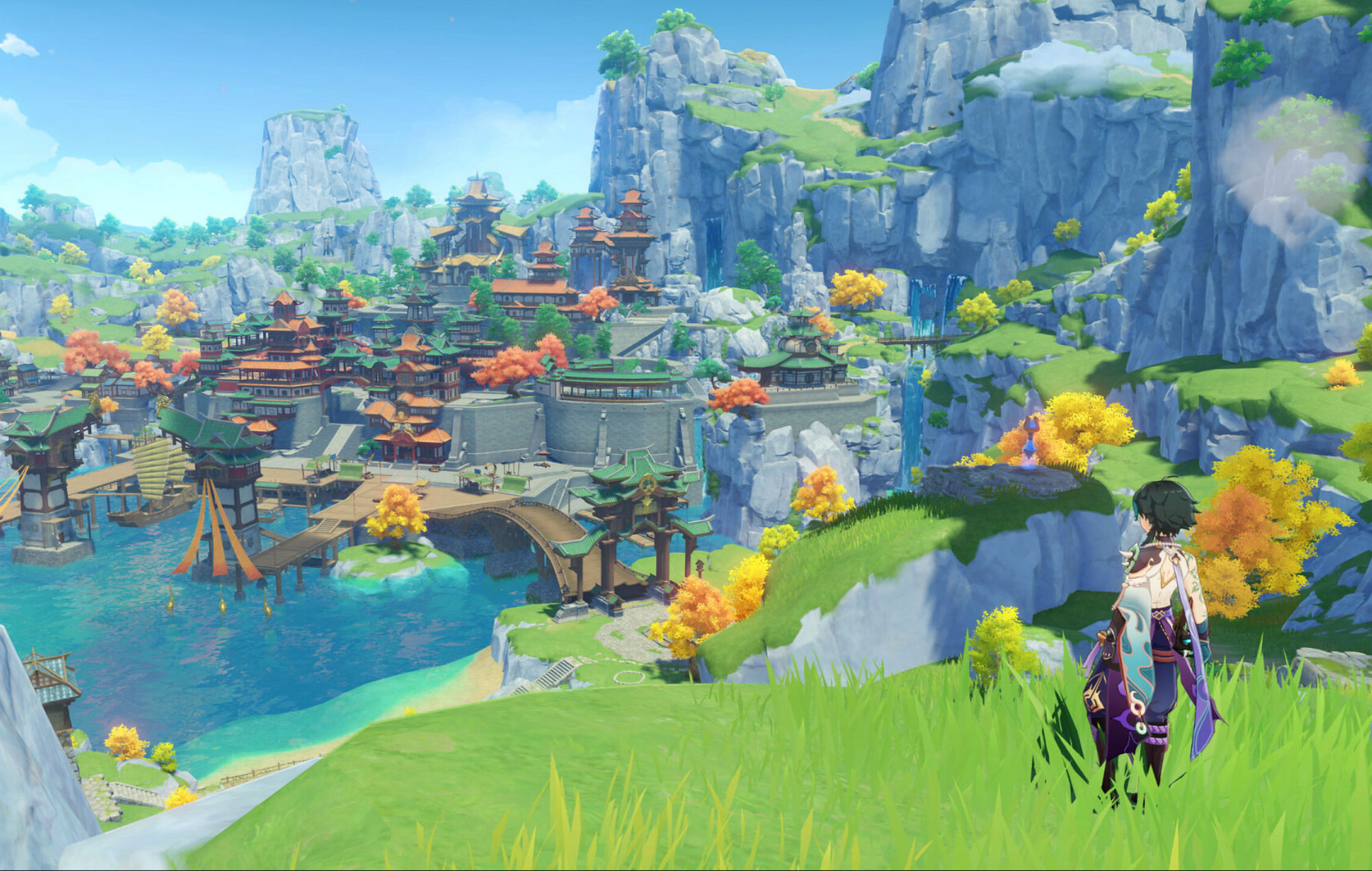 Genshin Impact's main draw is its beautiful open world where you can climb buildings and mountains, glide through the air as you jump off cliffs, and explore different areas in the game. The game has a main story where you follow a group of travelers and adventurers as you meet even more characters in the game to fill up your party.
Each character in the game brings something new to the game and offers skills when fighting. Your team is composed of four characters that you can unlock through the story or a system known as gacha. The gacha system allows you to spend money to get a chance to roll a random character in the game as well as items.
Mix up your party with different characters and make your party more enjoyable by mixing and matching the members with different elements. As your characters acquire different quests and finish them, they level up and encounter even more difficult monsters while also progressing the story.
Get to Know the Game
Players of Genshin Impact are treated to different features in the game. Begin your journey and recruit different characters in the game to make your party stronger and be able to defeat stronger monsters and acquire artifacts and items in the process.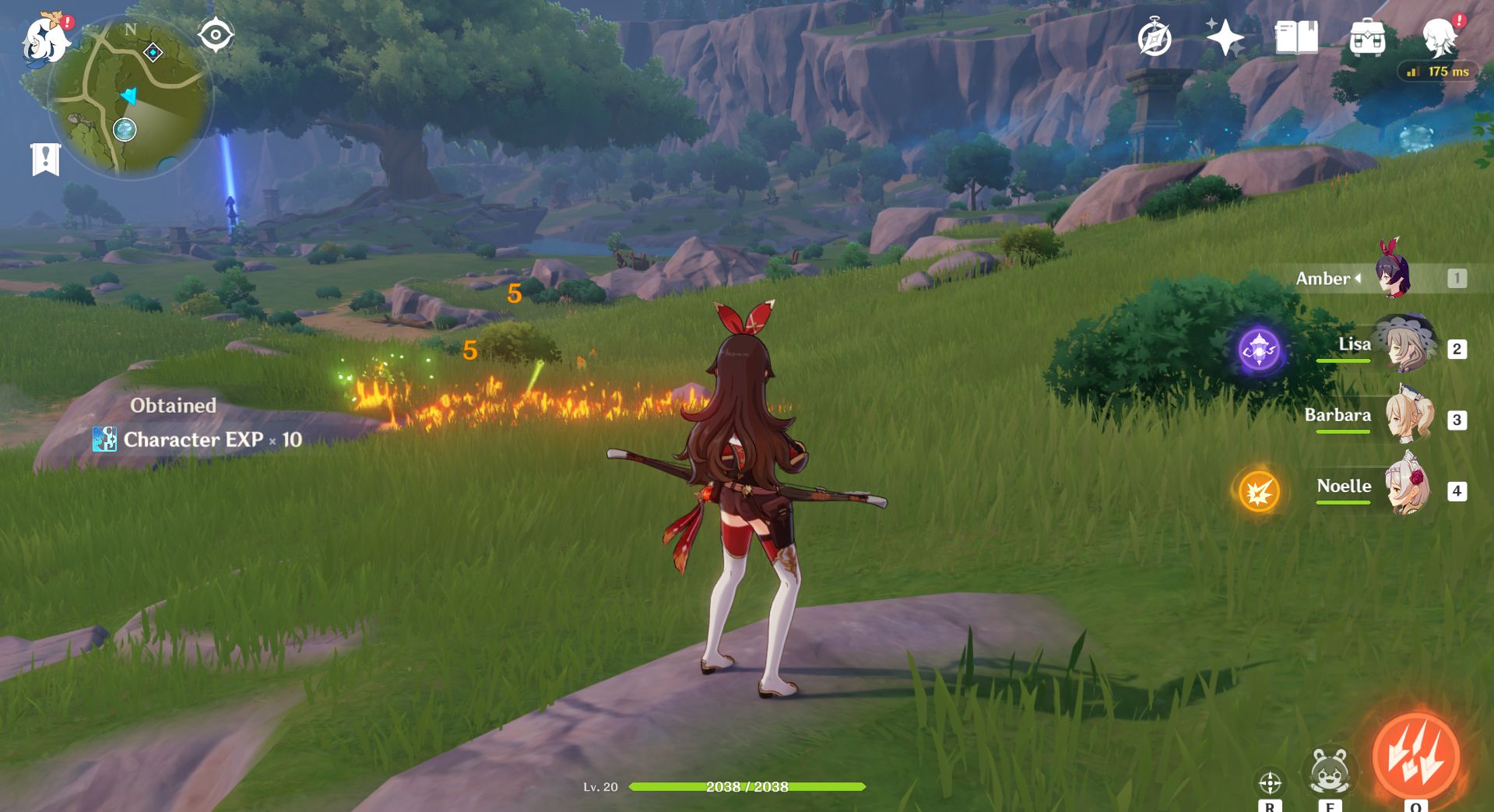 Vast Open World
Genshin Impact is set in a large open world where players can explore and discover different areas. If you want to spend some time away from the main storyline, you can always take to the skies and glide your way through the vast open world and enjoy its beauty. Swim across the river or climb the tallest mountain to enjoy the view.
Combat System
Join different characters in the game with each of them having their elemental skills. Set your team up with synergy in mind to deal the most damage by using their elemental powers correctly. Each character brings something new to the table so always update your team with new characters with new combat abilities.
Co-Op Gameplay
Play together with your friends through different platforms in the game and trigger different elemental attacks and dish out heavy damage to the enemies. Fight bosses with your friends and conquer different domains and obtain rewards together.
Play With Friends
Genshin Impact's multiplayer feature is only available when your character reaches Adventure Level 16. Adventure Level is different from your Character Level so make sure to know the difference between both. Ensure that you get to Adventure Level 16 fast enough so you and your friends can enjoy the benefits of playing together.
How to Add Friends
You can always add up to 45 friends to the game. However, you can only play with three friends at a certain time. You can play with your friends even if you are playing through your mobile device and they are currently online on their PC or PS4.
You can invite friends through the main menu and tapping on Friends. Enter your friend's UID number to add them and they will be automatically added to your Friend's List. You can see them when they are online as well.
How to Play with Friends
While you can only invite and play with three friends at a single time, there is still a lot of fun to be with even if you only invite one friend over to play. There are also restrictions when it comes to playing with friends in terms of rewards. You won't be able to progress the main storyline when you are in multiplayer mode for balance purposes and your team won't be able to open chests, make offerings, or even collect items.
Playing with one friend means that both of you can switch around 2 characters each to complete the 4-man roster in your team. If you invite two friends over, each of them can only play one character while you can swap between two characters. Inviting a full party means that each member of your team can play only one character.
Things You Can Do
While there are a lot of restrictions when playing together with friends, it does not mean that the game is trying to prevent you from having fun. There are still a lot of things to do when you play co-op with your friends. You can do Domains and Ley Line Outcrops and have fun completing daily quests.
You can even explore the world together and hunt down monsters and bosses. Take on the challenge of defeating some of the most difficult bosses in the game and have fun doing so. Make sure to swap out the hosting role so your friends can also collect the rewards of playing together.
Tips to Play
To prepare yourself in playing the game with your friends, you will need to equip yourself and your party with the most effective methods to gain an advantage in the game. Get stronger characters and be better in the game with the help of these tips.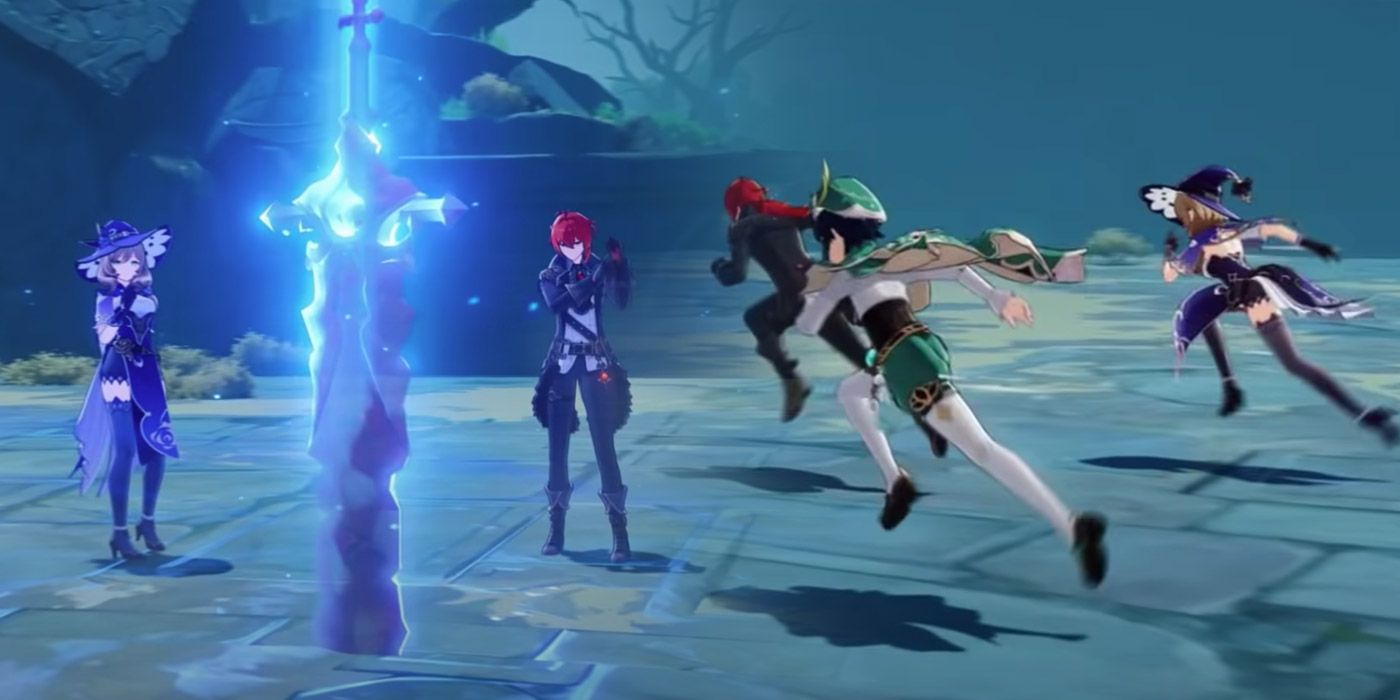 Use Your Resources
Progression in Genshin Impact is rather different from all other games. If you play the game much like every other role-playing game, it would take hundreds of hours before you can even see any form of progression on your characters. Defeating mobs will only give you so much.
However, the game does give out a lot of rewards such as chests and the quests often provide you with enough experience to keep your characters strong. Make sure to use all of your resources and use your chest to give your chosen characters full of experience.
The Importance of Artifacts
When you play the game and you begin to wonder why your team takes a lot of time to defeat a certain mob, this only means that you are not giving enough attention to your artifacts. Artifacts provide a boost of stats to your character's attacks thus allowing you to defeat monsters and bosses way more quickly than before.
Artifacts are items that give additional stats to your characters. While you won't be able to roll them like your characters, you can always find one by opening chests, hunting them through dungeons, or simply playing the game and finishing some quests. These artifacts will surely help you gain a chunk of damage and other stats that will help you clear enemies faster thus allowing you to level up faster as well.
These artifacts cannot be bought so you will have to earn them by playing the game. Spread them out evenly to your chosen party members so all of your characters can have the best stats. However, if you want to focus on a single character, make sure to give out some artifacts to your supporting members as well to give them that extra boost. Keep your artifacts upgraded as well so you can make your team powerful.
Learn How Skills Work
Most of the skills in this game are pretty straightforward. However, there are instances where you will have to learn how they work well with other members of your team. Synergy is the key to making the most out of your party in the game.
Pay close attention to the elemental skills of each of your characters and you will soon discover that one character plays well with another. Take the time to read each skill's description and optimize the skill's synergy with another character's skills.
This will make their abilities even more powerful and with the help of artifacts, make them more potent when it comes to combat.
Check Out the Story
While you might be tempted to explore the vast and beautiful open world of the game and take amazing shots of the mountaintops, Genshin Impact also boasts an amazing storyline for you to follow. The campaign is filled with features and missions that will help you further in the game. Every activity you do within the main storyline grants you some form of reward so go ahead and check out the main storyline of the game.
Conclusion
With Genshin Impact out for quite some time now, people are slowly getting a hang of how to play the game optimally. Some people would want to follow the single-player story mode but some players want to enjoy the game with their friends. Through the game's multiplayer co-op mode, you can finally have fun with your friends and reap the rewards as well.