Overwatch is one of the most distinguished esport games in the arena. With around 10 million monthly active users from around the globe, there is no denying it remains one of the top games to play even years after its release.
With its high demand, an Overwatch League has risen, comprising only of the best of the best in the world. The most highly coveted currency in the game is no other than the league tokens.
Thankfully, it can be earned for free with the right approach. Up next we're going to tell you how to earn the tokens using simple and legal measures.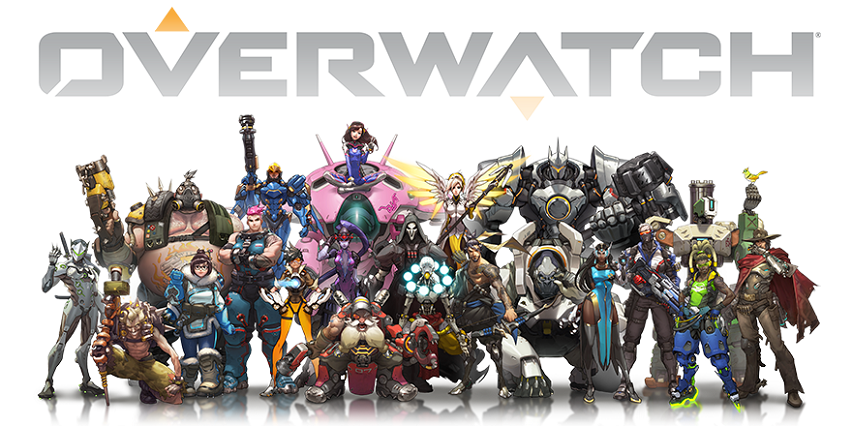 More about Overwatch
Before anything else, getting to know what the game is and what it offers is essential. To start, Overwatch is often described as a team-based, multiplayer shooting game where teams of six battle against opponents and fight to emerge victoriously.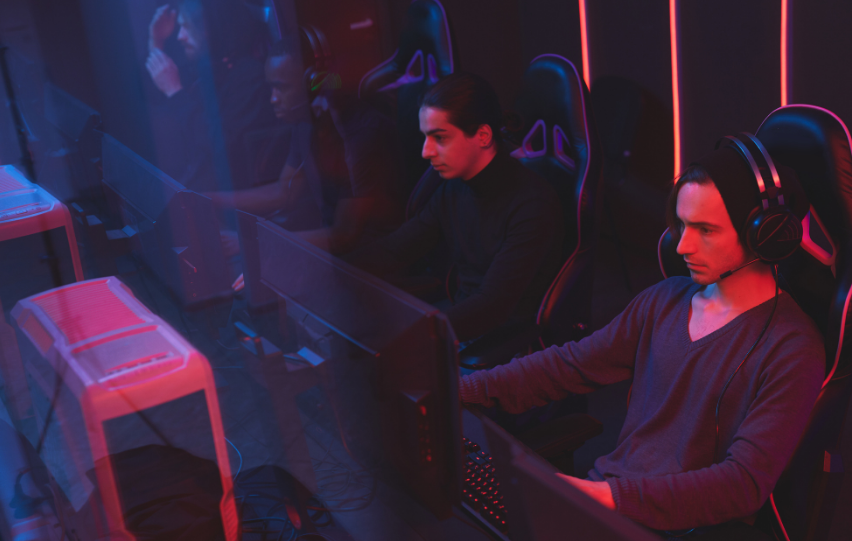 The game divides players into two teams and each individual is assigned a hero to play and manage. These heroes come with a unique set of abilities and roles that help them and their team makes their way towards the end of the story within a specific time period.
The video game features various gaming modes such as those geared for casual use and play, for solo use, team deathmatches, seasonal events, and many more. Players move through new levels, gain experience and access to loot boxes, customize heroes, and many others.
A More Detailed Insight on the Overwatch League
By extension, the Overwatch League is a type of tournament that allows 20 teams from various locations to play professionally against each other. These teams' eye not only for the championship trophy but also the massive cash prize of up to $5 million.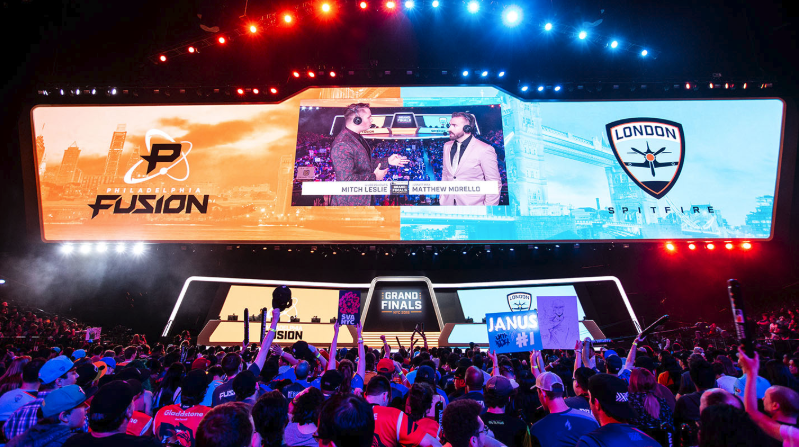 Considered as the premier esports league, Overwatch League usually starts with back-to-back 280 matches starting in the first quarter of the year and ends in the fall.
This boasts engaging and thrilling storylines to go with its gameplay, with teams trying to be victors first with one map win.
What Are League Tokens
League tokens are the primary currency used in Overwatch League. These are normally used for purchasing skins in the game, with the skins costing around 100 Overwatch League Tokens.
Each team comes with a respective hero skin for every one of the six characters included.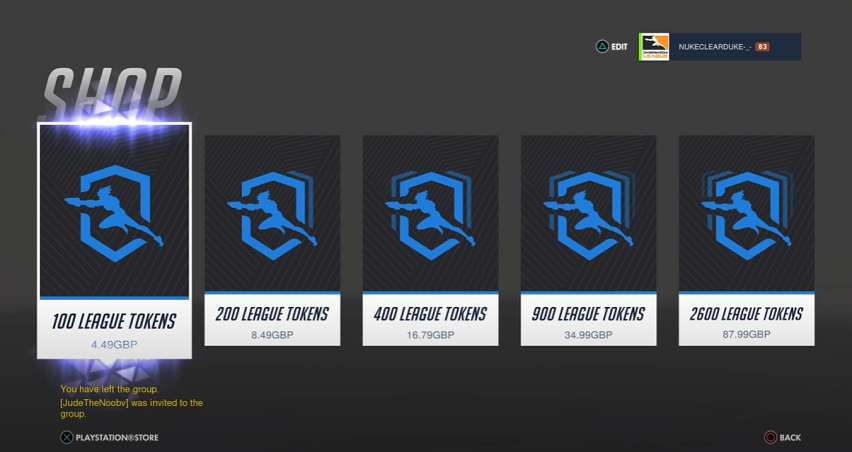 The Cost of League tokens ranges from $4.99 to $99.99, which will allow players to gain a minimum of 100 tokens per purchase and up to a maximum of 2,600 tokens. The addition of this currency might take around 24 hours to reflect in the game.
Importance of League Tokens in the Game
Overwatch skins are greatly valued in the game. Besides adding color and personality, these certainly jazz up the appearance of heroes.
These changes also lend more dialogue and emote to heroes, in addition to the costume changes, making it coveted by players around the globe.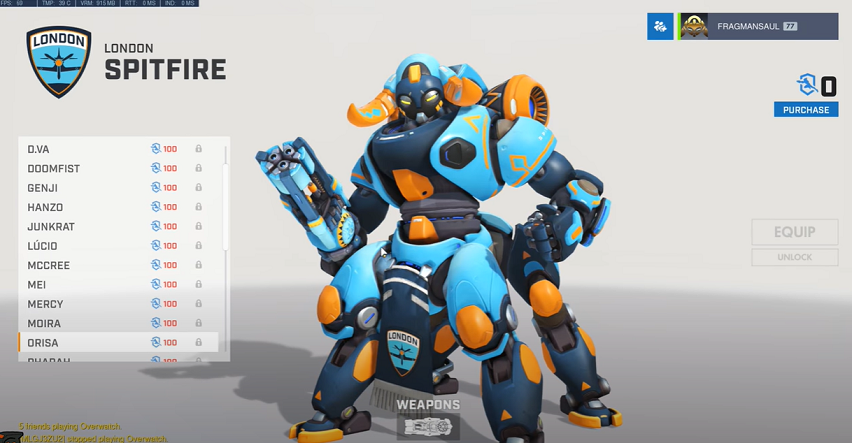 Because of this, Overwatch League tokens remain in high demand, making teams and individuals alike interested in earning these for free.
Apart from being used to purchase over 300 skins, Overwatch League tokens can also be used for other purposes. These include being able to buy in-game items from the Overwatch League Shop as well as players getting the chance to represent their team within the game.
Getting League Tokens for Free
There are various ways to earn Overwatch League tokens, but with particular emphasis on watching and enjoying live matches for free.
While it can certainly be purchased for a price, avid players and fans will appreciate Blizzard providing users access to a more sustainable and affordable alternative. Below are some ways of getting these for free.
Use the Overwatch League and Mobile App
With the broadcasts of live matches making a significant move from Twitch to YouTube earlier in 2020, the Overwatch League tokens have momentarily been suspended but have since returned in May of the same year.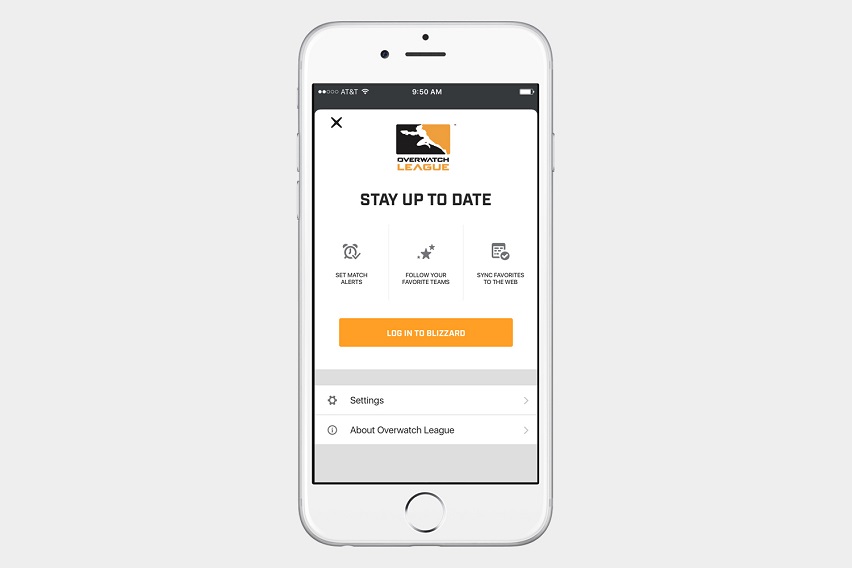 One of the main mistakes that people make in trying to earn points is watching via YouTube. While this is definitely permitted, users can only earn points by watching using the Overwatch League mobile app or its website.
Watching via the mobile site is also accepted. In keeping with the framework used by Blizzard, the company will keep track of the viewing hours of users and reward these viewers with the said tokens accordingly.
With this in mind, individuals are enjoined to download the app via the Google Play Store or the App Store.
Connect Overwatch League to Battle.net
Once individuals have chosen their preferred viewing platform, either through the app, the mobile site, or the website, they are to link their Overwatch League platform to their Battle.net account.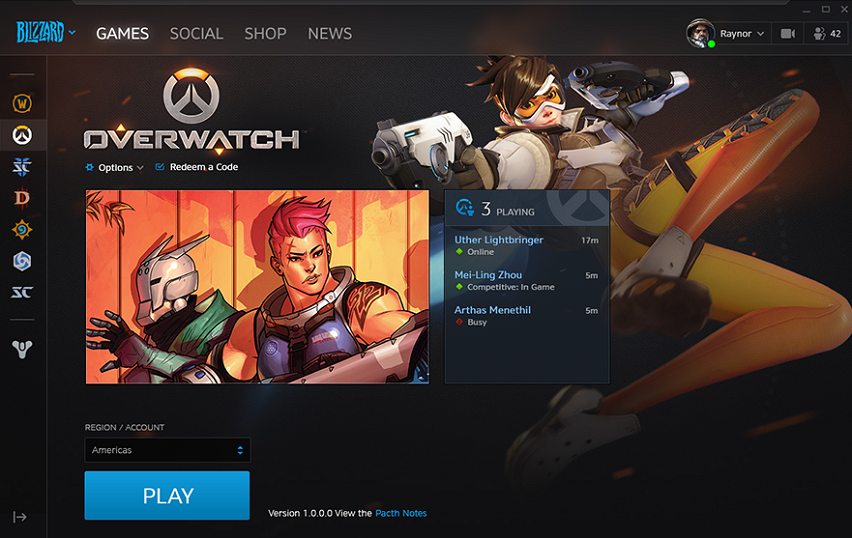 For those who remain in the dark about this, Overwatch League tokens are earned by watching for hours and are then credited to their respective Battle.net accounts. By linking the site to Battle.net, it gives Blizzard the ability to count viewership time.
Once the account has been connected, the Battle.net site will show the username of the account where the tokens will be earned after watching live matches.
Proceed to Watch Live Overwatch League Matches
Once everything has been set-up, individuals are to proceed simply by watching live games and matches. For each hour an individual completes, five Overwatch League tokens will be given to their account.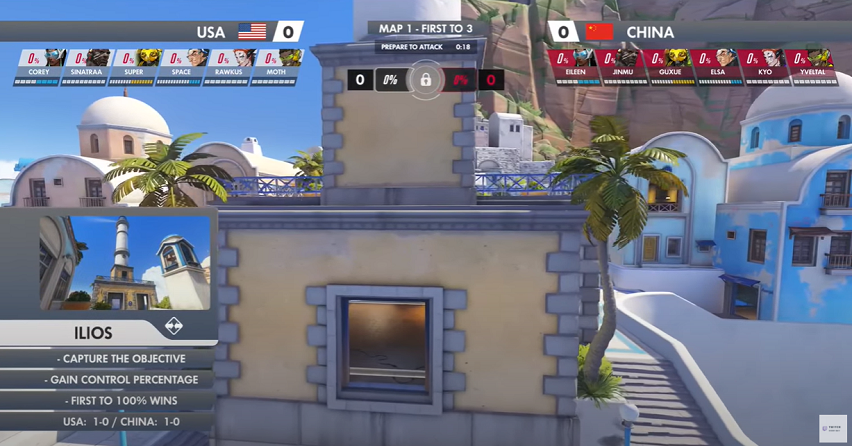 The five per hour tokens already an improvement as the league only gave three tokens per hour in the past when it was still using the Twitch platform. This can go up to 10 tokens or simply double the amount on certain weekends, so make sure to be on the lookout.
Bear in mind, however, that the site tracks viewership even with breaks taken in between. For example, users who have watched a live match for 30 minutes will have that counted towards the full hour, provided they continue watching during other live games.
Redeeming League Tokens
After creating or using the Blizzard account or app and watching a series of live matches, individuals should know that redeeming League Tokens is relatively simple. This only requires people to have a valid and recognized Overwatch game license.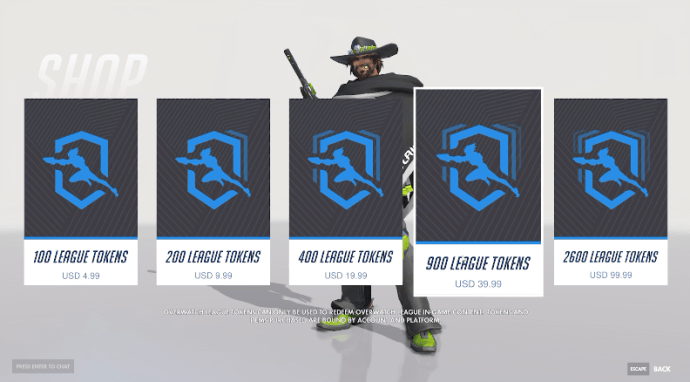 Players or viewers who are keen on participating should have their gaming consoles, such as the Nintendo Switch, PlayStation 4, or the Xbox One accounts linked to the Battle.net account. Tokens will be reflected in the said account after completing an hour of viewing.
Tips for Earning More Free Tokens
Mobile use has exponentially increased with the coming of technology. Given that individuals have access to a stable Internet connection, it would be wise to simply run the app and watch live games even when you are on the go.
Take Advantage of the Mobile App
By downloading and installing the Overwatch League on your mobile device, you are sure to stay up-to-date on all the latest events and happenings to your favorite teams.
After all, the app not only makes streaming accessible, it also gives timely notifications and alerts.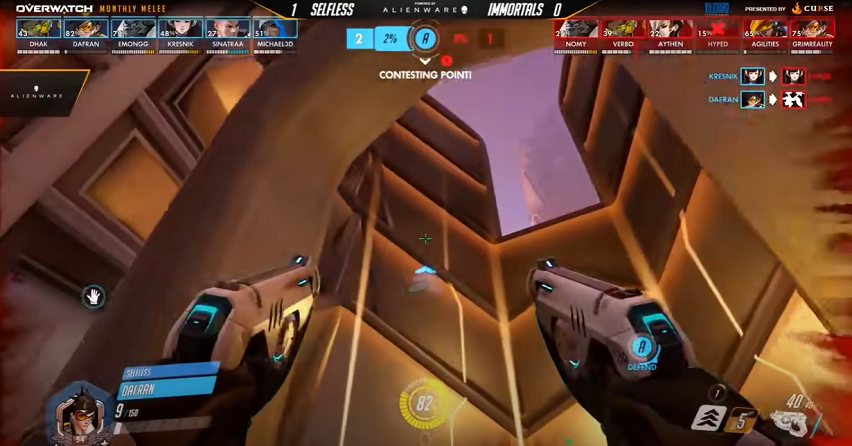 Not only will you never miss a match ever again, but you can also enjoy earning more League tokens wherever you might be. With various languages supported by the app, you will have a grand time watching and perusing it to your advantage.
Ensure Accounts are Part of the Overwatch Tokens Country List
For Blizzard accounts to be fully recognized and allowed to participate in earning League Tokens, they must fall within one of the following countries. These include countries such as Argentina; Australia; Austria; Belgium; Brazil; Canada; Chile; and Denmark among others.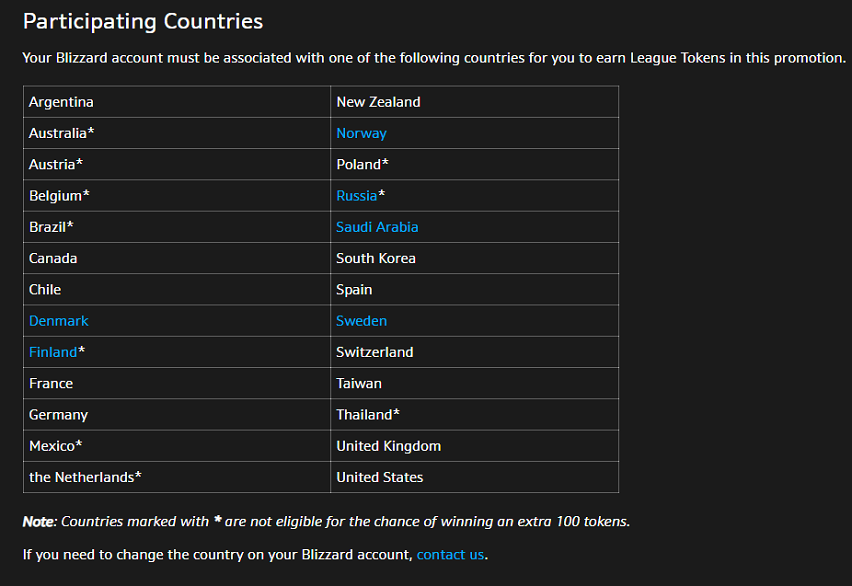 Finland; France; Germany; Mexico; the Netherlands; New Zealand; Norway; Poland; Russia; Saudi Arabia; South Korea; Spain; Sweden; Switzerland; Taiwan; Thailand; United Kingdom; and the United States are also participants.
Should individuals wish to change the country they are from or that they are using for their Blizzard account, Blizzard has asked these concerned users to contact them directly using their accounts on the said platform.
Sign Up for Updates
In the past, Overwatch and Blizzard have been quite generous in giving users and players League tokens for free. While this required individuals to sign up for email updates from the website, this instantly grants 100 Overwatch League tokens.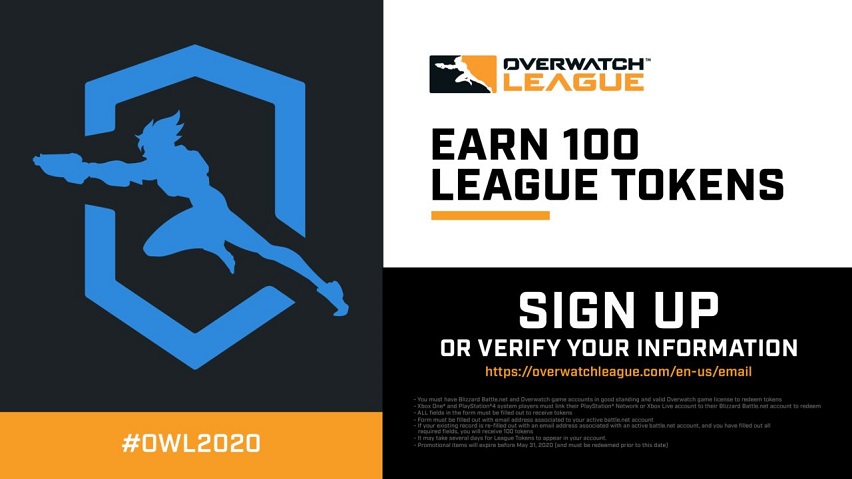 By signing up on this mailing list, individuals are more likely to be updated with the latest drops in the game and the competition. What's more, this also makes users privy to exclusive skins drops and happenings in the game.
As mentioned, these complementary tokens are enough to purchase skins and other cosmetic enhancements in the game. While the campaign has since ended on April 29, 2020, be sure to wait for other similar drops or campaigns like this in the future.
The Bottom Line
Overwatch is undoubtedly one of the most exciting and engaging games of the past decades. By bringing League tokens at the center, it has encouraged heightened participation from users and players alike who are avid supporters of the game.
By observing the tips and tricks provided in this article, you can finally get League tokens without paying a hefty price.