Season 6 of Epic Games' hit battle royale game, Fortnite, is already here and it has so much in its basket for players. The entirely new Battle Pass includes tons of new skins and cosmetics, including the long-awaited Lara Croft and DC Comics hero Raven. Additionally, Neymar Jr.'s skin is also coming to Fortnite very soon.
Therefore, to grab all the fun skins and cosmetics, players will have to level up as quickly as possible. Whether you are playing in the free tier or have purchased the Battle Pass for the current season, leveling up your XP to 100 is the key way to earn the best loot.
Of course, grinding your way through the game is a great way to level up, but it will take a lot of time. That is why we're bringing you this guide of amazing tips that will help you to boost your XP and level up faster in Fortnite.
Fortnite's Best Player around the World
Williams Aubin – Zayt
Complete Daily Challenges
Play in Squads
Craft Weapons and Hunt Animals
Ultimately Find Victory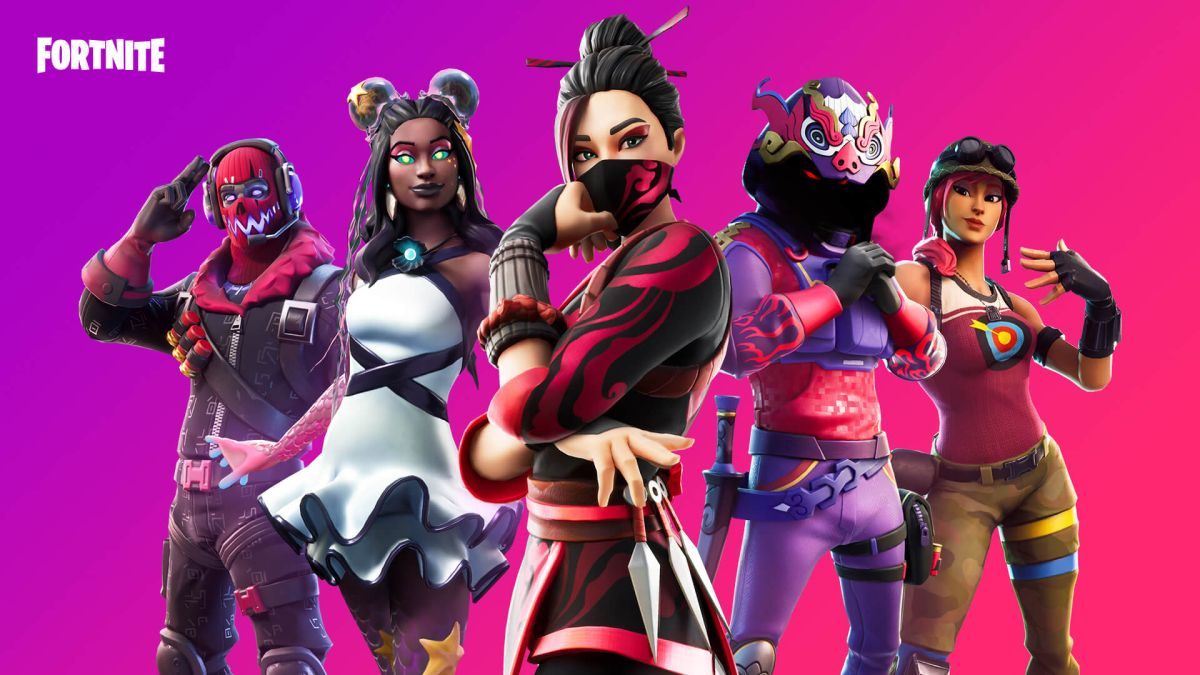 Fortnite's Best Players Around the World
Before beginning with the tips to achieve higher XP and level up faster, first, let us get to know about a few of the best Fortnite players around the world. Fortnite burst out into the gaming scene in 2017 and took the world by storm.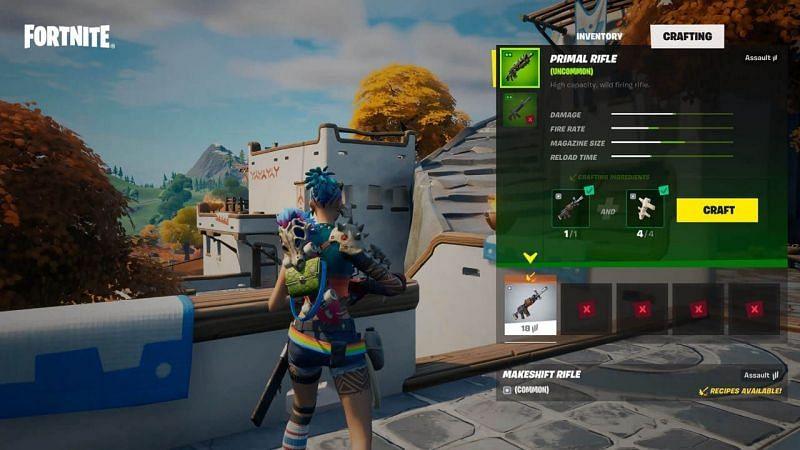 Over the past couple of years, there have been a lot of successful Fortnite pros – below are the top three most successful players of Fortnite.
Kyle Giersdorf – Bugha
At the top, we have Kyle Giersdorf playing with the Game ID Bugha. The most dominant player of the 2019 Fortnite World Cup, Bugha began the World Cup qualifiers at the top and finished the tournament at the top.
In the first game of the solo competition, Bugha won very convincingly with the most number of kills in the game offering him a comfortable lead against the rest of the field.
The 2019 Fortnite World Cup made Bugha the winningest player in the history of the game. Bugha won a staggering $3 million in total in the tournament and has remained one of the top competitors in the North America Eastern region.
Williams Aubin – Zayt
Williams Aubin aka Zayt is one of the smartest minds and the best leaders in Fortnite, and of course has been very successful because of it. Besides his own gaming, Zayt also runs the scene of competitive Fortnite in North America, organizing practice events for other players in the country.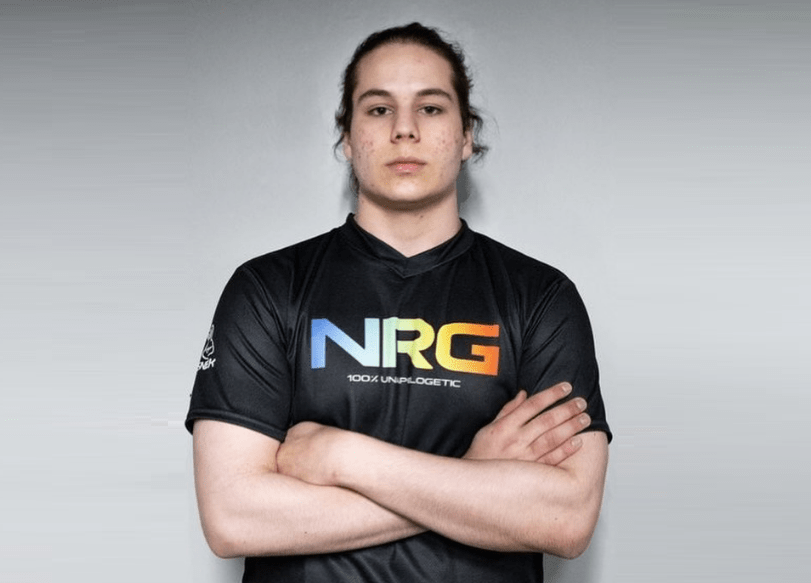 Zayt along with his partner Saf, are one of the most powerful duos of the game. At the World Cup, Saf and Zayt ended up finishing at the fourth rank and won just under $1 million.
Even after the World Cup, Zayt continued his dominance over North America – making Zayt's name a guarantee on the leaderboards.
David Wang – Aqua
The top European on the list, David Wang, is the most consistent player in the European region. Europe is considered to be one of the hardest regions to find success at the highest level. However, Aqua has managed to excel and outrun despite facing several other talented players in the region.
At the 2019 World Cup, Aqua along with his partner Nyrox was the leading force in the duos' battle. The two made a convincing comeback, won two final battles, and secured victory in the Duo World Cup.
As a result, Aqua became the second-highest earner in the history of Fortnite, with an earning of $1.5 million.
Complete Daily Challenges
Now, let's get to what will help you level up faster and get you on the path to possibly joining some of these great players one day.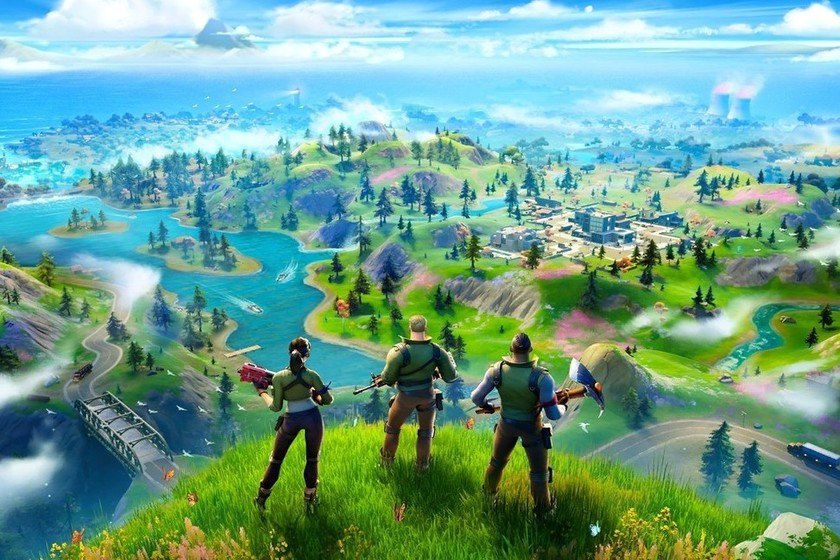 It is no secret that the Fortnite game puts forward a new challenge for players every day and every week. These challenges can range from finding chests at certain locations, to catching items while fishing.
Many challenges are also very much parallel to typical gameplay, like landing in specific areas or talking to certain NPCs. Completing each challenge rewards you with a hefty amount of XPs every time.
Daily challenges are XP-focused and give you 500 XP per completed challenge. This number might seem low, but with 70 days to play, the total amount of XP would be almost 35,000, which is pretty hefty.
Complete Weekly Challenges
On the other side are the weekly challenges. Similar to daily challenges, the weekly challenges also range from landing on certain locations to dealing a certain amount of damage with a specific weapon to the opponents. Fortnite features a set of seven Weekly Epic quests, each providing as much as 24,000 XP.
Additionally, there are also Weekly Legendary Challenges. These are a single set of challenges with multiple stages to complete and can give you over 150,000 XP. Fully completing these weekly challenges should be your top priority if your goal is to level up faster. Though the weekly challenges are time-consuming and don't happen easily, they are worth the effort.
Fortnite offers new missions every week and each challenge is worth a whopping 52,000 XPs. This means you can win up to 572,000 XP per week which will help you fly through the battle passes in absolutely no time.
Play in Squads
Playing in squads is an excellent way to get through the battle pass faster. With several people working together to achieve a common goal of gaining XP, it is a lot easier to do.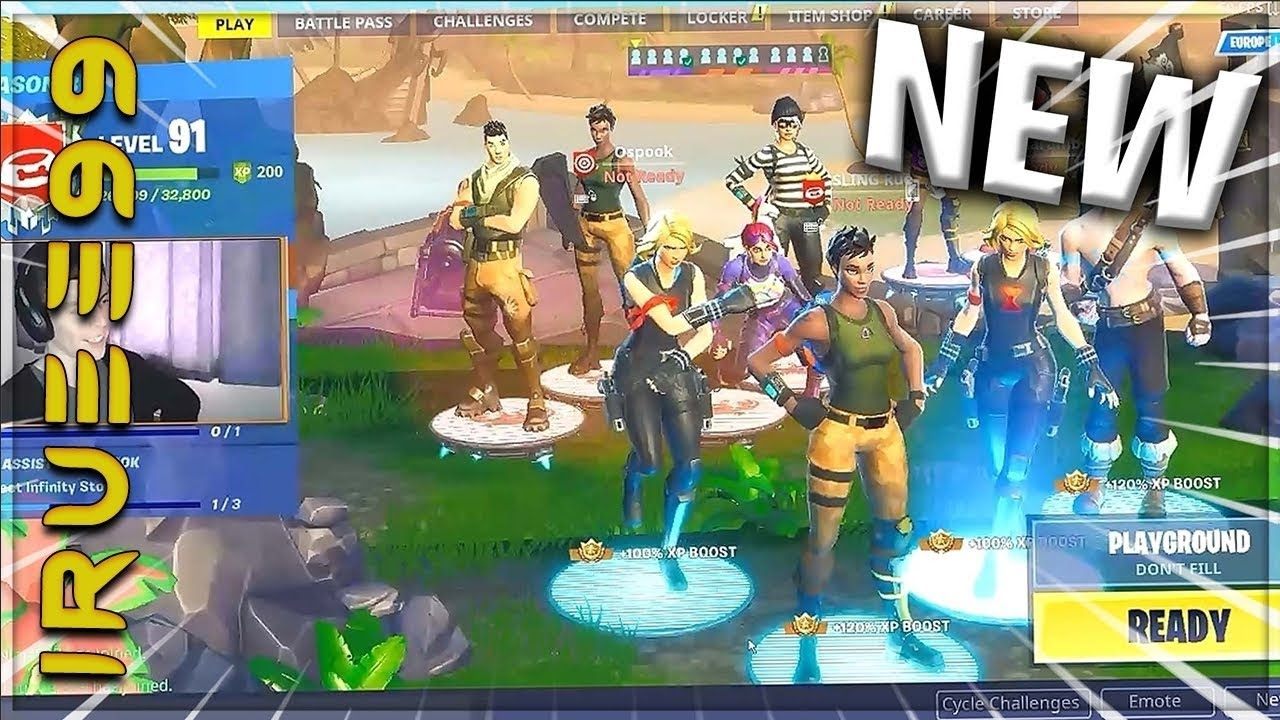 If you play with friends, in a duo, trio, or squad, any progress towards completing the Epic and Legendary quests will be shared with all the team players – this will help you to earn XP faster.
For example, if on a legendary quest, you have to kill 25 opponents with headshots, playing in squads will help you do that in a quarter of the time. Therefore, play in squads, duos, or trios, to gain XP even faster.
Get More Kills
Another excellent way to earn more XP is to get more kills in games. The more you kill opponents in the game, the more XP you will generate.
To be exact, 1 kill is equal to 10 XP, 2 kills give you 20 XP, 3 gives you 40 XP, and if you are able to make 6 kills in a game, that will generate 100 XPs.
Craft Weapons and Hunting Animals
Crafting weapons is also an amazing way to earn XP and level up faster. Fortnite allows players to craft several weapons ranging from primal to a typical mechanical one.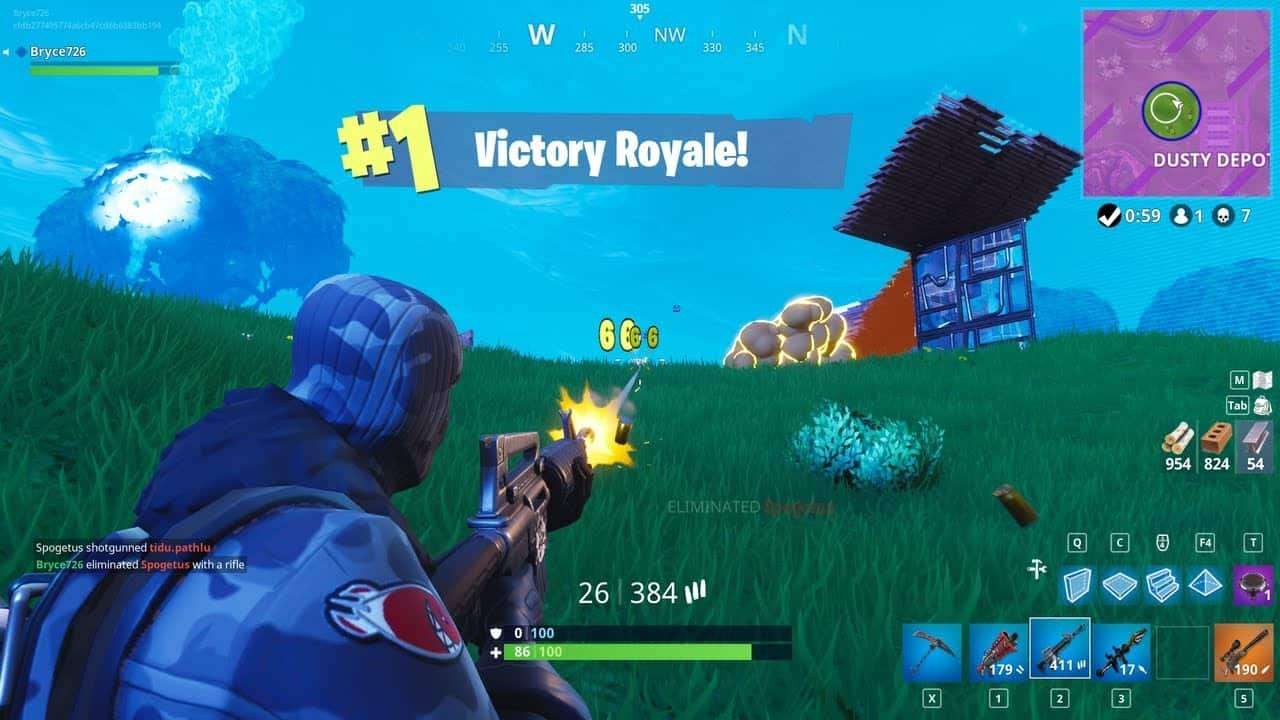 Crafting weapons also provides challenge completion along the way, hence providing you with more XP.
As mentioned earlier, Fortnite incorporates some amazing new features for players to have fun with. One of them is hunting down animals, which pays you in two different ways. In the first place, successful hunting helps you with your quest completion on its own and awards you with XP.
Secondly, when you hunt an animal, it drops some useful items like bones for crafting materials such as a Hunting Cloak and Primal Weapons. With both ways, you are sure of earning some valuable XPs that will surely help you level up faster and unlock some amazing skins and cosmetics.
Use Medals for Smaller XP Boosts
Medals are a smaller gameplay achievement that was introduced in Fortnite Chapter 2. Similar to challenges, there are a plethora of tasks that you can complete in to stack your punchcard and earn medals.
From surviving longer in the match to earning a certain number of kills, there are pretty easy tasks on board.
The punchcard resets itself every day. You can max it out and earn a staggering amount of XPs at the end of the day and week.
Ultimately Find Victory
Above all the mentioned ways, the easiest way to earn XP is to simply do well in the game and find victory. For every elimination, you will be awarded a certain number of XP, and the same goes for surviving through the storm circles.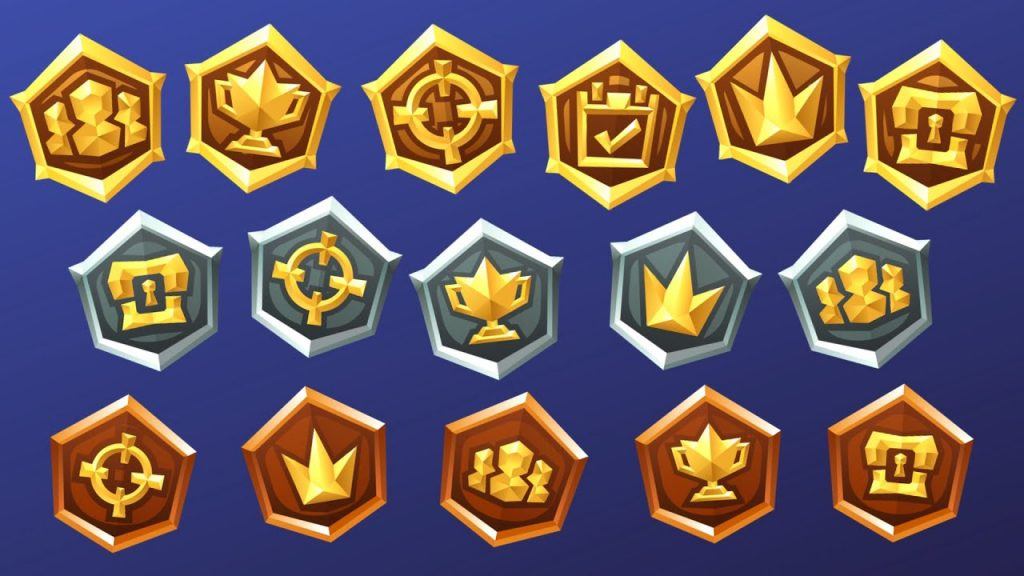 Also, you will get a significant amount of XP depending on where you place in the game. If you come first the number will be significantly higher.
Survive Longer
As you know, Fortnite is a survival battle royale game, and the longer you survive, the higher your XP earnings will be. Also, the longer you survive, the more kills you will get, and hence, more XPs.
In the game, you will at least want to survive until the first storm arrives, which means going to hot places where a number of enemies land. According to the survival time, players can get as much as 238 XP.
The Bottom Line
Now you have known the best ways to level up as quickly as possible in the game, make sure you check them all out.
Earn all the Battle Pass rewards, and not forget the enlightened skins and cosmetics – these are your ultimate bragging rights. Show them off to your friends and have fun.