If you've not downloaded Gardenscapes onto your Android mobile, you are missing out on a very challenging and rewarding game. In Gardenscapes, you have to rebuild the gardens of a mansion you've inherited.
With its fabulous graphics, it is a game that is fun to play. The new version is specifically designed for mobiles. In this game, you restore a great garden by using match-3 puzzles. You have different areas to restore and decorate.
There are also interesting characters, including a pet, to keep you company while rebuilding your gardens. When you've started the game, you will get so intrigued that you keep on going back to play further. Interested? Read on. We'll look at the following:
The History Of Gardenscapes
Renovating Part Of The Game
Goals/Missions For Every Level
Renovation Of The Garden
Why Is It Such A Successful Game?
Ideas And Tips
Unlock Certain Boosters And Leave Others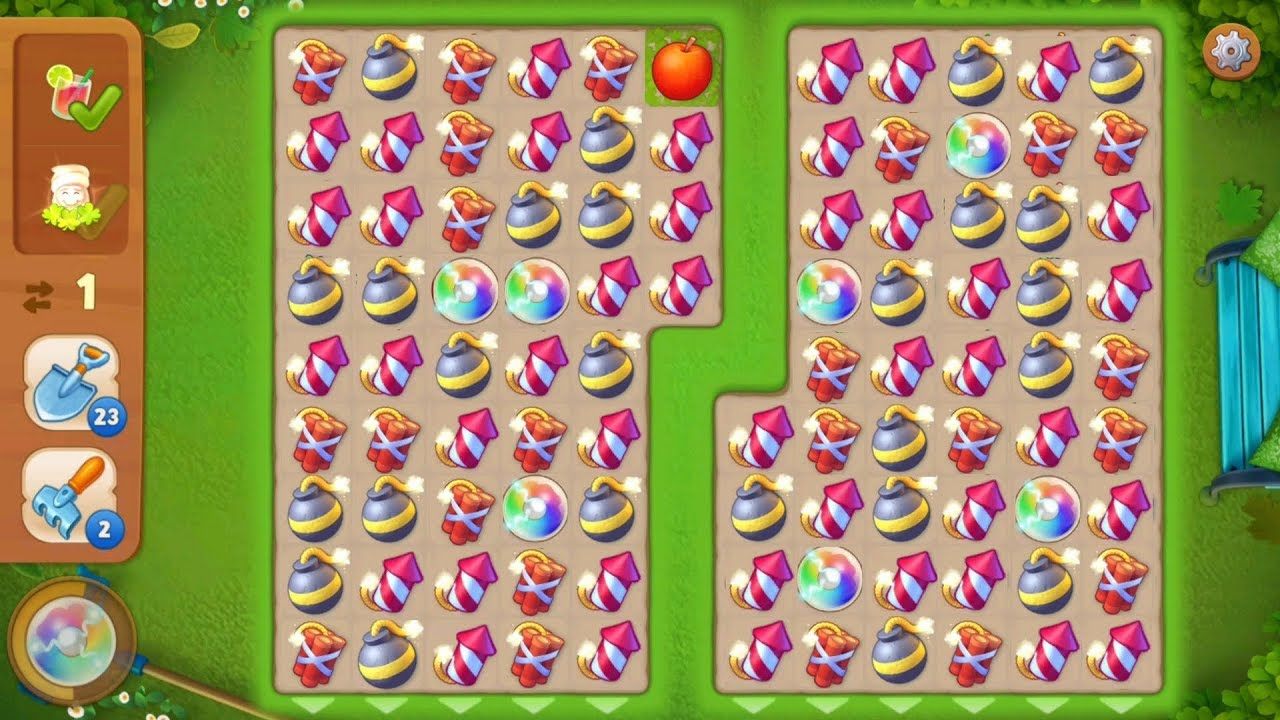 The History Of Gardenscapes
The Playrix company was founded in 2004. They started by building matching and hidden object games for PCs. One of the games was Gardenscapes. It was developed as a hidden object game.

However, in the mid-2010s, Playrix decided to shift their emphasis to free-play match-3 games. Gardenscapes' new version has been designed for downloading on mobile devices as a free-play match-3 game.
Unpacking The Story
When you start the game, the story begins to unfold. You receive a letter from Austin. Austin is the butler at a mansion that you've inherited. In the letter, he tells you that the mansion's beautiful gardens are in a terrible state.
He requests you to come and rebuild the garden. You are then taken to the gardens. You have to restore them. To do that, you have to unlock narrative and decorations.
But you can only get them after you've won the match-3 levels. You have to earn your progress by completing every level's mission.
Renovating Part Of The Game
The butler helps you with tasks to renovate the garden. The garden is divided into different areas. All the areas need renovation. Austin outlines all the tasks to make it easier for you.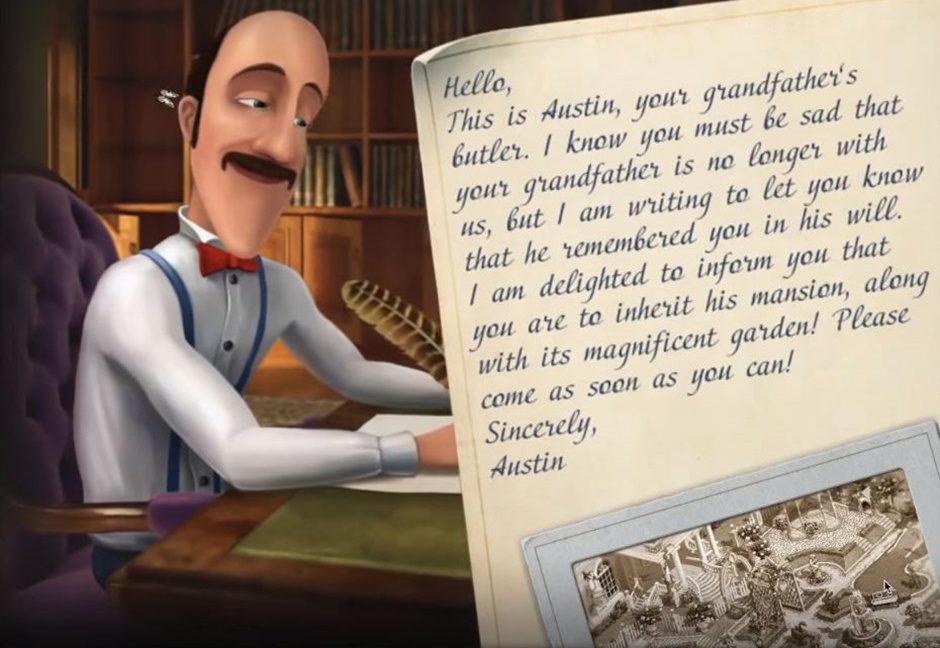 These tasks include things like fixing a broken garden bench and broken fountains, planting shrubs and other plants, and much more.
The butler updates each task as and when required. The game offers many challenges, but they are all relatively easy to resolve.
Match-3 Part Of The Game
The part of the game where you earn your stars and coins to renovate is just as interesting as the renovating part. To do the garden restoration, you have to use stars that you have earned from completing levels.
As in other match-3 games, Gardenscapes' level games' goal is to form lines, chains, or groups of at least three elements. As soon as you have three in a line, a chain reaction starts with more tiles matching, and then the line disappears.
The puzzle is completed by swapping elements to form a row or column of at least three elements. This forms the core of the game. When all the puzzles on a level are completed, you progress to the following level. About 40 new levels are available every week. Currently, there are more than 8,000 levels.
Goals/Missions For Every Level
There is a goal for every level. In Gardenscapes, the goal is also to collect several elements on every level. For example, you have to collect pears, flowers, or apples. The goal can also be to get glasses of lemonade, or mystery sacks, and much more.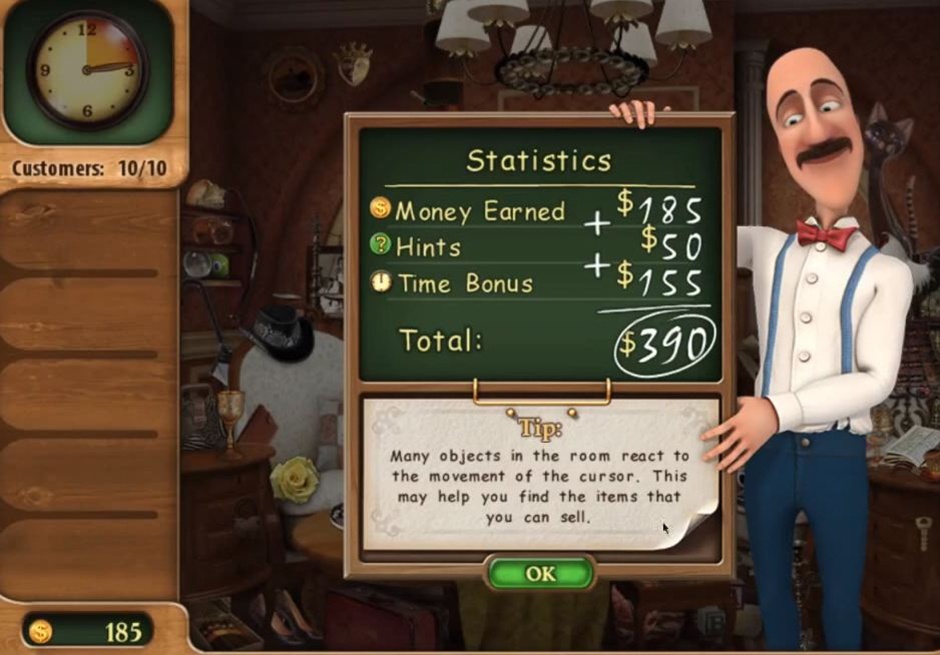 The goal can also be to uncover garden gnomes or digging up emeralds. On some levels, you have to set off firecrackers or find rabbits. Sometimes you have to remove things like ivy.
Rewards And Unlocking New Areas
When you've completed a match-3 level, you earn rewards. The rewards are in the form of stars and coins. You use these stars to move on in the game and to complete tasks. You also unlock new areas of the garden you are restoring with these rewards.
Without rewards, you cannot unlock the storyline or new areas. It is, therefore, essential that you complete every level to progress. There are no shortcuts!
Renovation Of The Garden
The butler, Austin, is the main character you have contact with within the garden. He leads the way, gives commentary, or tries to be funny sometimes.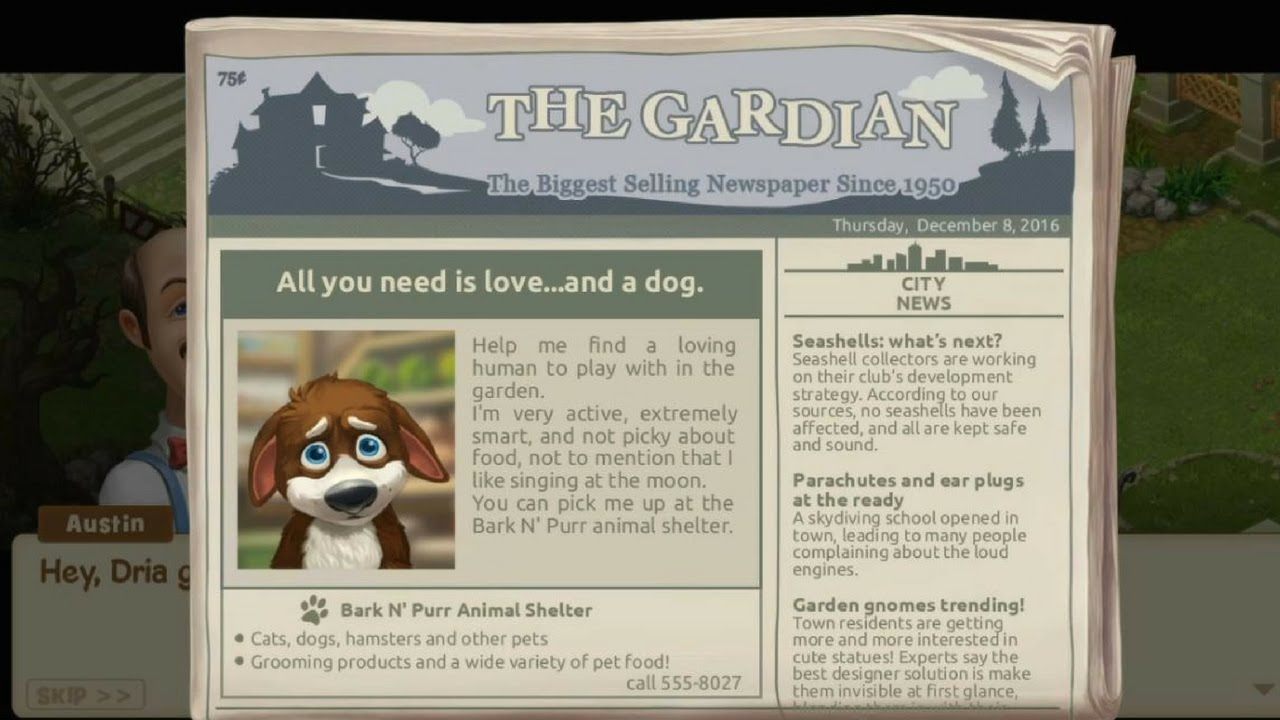 During the game, you can also make friends with in-game characters and keep in touch with them via the in-game social network. Your dog will always be with you in the garden.
Choose Your Décor
You start with an overgrown garden. The garden consists of different areas to be cleaned and redecorated. After an area is cleaned up, you can start decorating it. But you cannot place decorations freely, and the decorations differ from area to area.
When you've completed a level's tasks, you have to choose one of three different decor items to use in a specific part of the garden. But remember, you have to unlock content first before you can rebuild an area. You can only unlock it by winning a match-3 level.
To unlock the decorations for your garden, you must trade in some of the stars you've earned when you've completed a level. Although Gardenscapes is free to play, you can purchase some in-game items for real money.
Why Is It Such A Successful Game?
The question of why Gardenscapes is so popular has many answers. Perhaps it is just because you enjoy the game and have fun restoring the garden areas. For some, it is because you swap and match, restore, and decorate all in the same game – and there is a good story with it.
The interesting storyline might be the reason why many keep on coming back to play further. The more than 8000 match-3 levels make it possible to play a unique game every time. You never repeat a game you've played already.
Other reasons include the fact that you have dozens of in-game characters you can befriend. You even have a cute pet, cheering you up when you're down.
The in-game social network keeps you in touch with the most recent news, and you can find neighbors amongst your Facebook friends.
How To Get Gardenscapes On My Mobile
Gardenscapes is available on Google Play Store for Android devices. Click on "Google Play Store" on your phone. When the store has opened, search for "Gardenscapes." Click on it and follow the prompts to download and install.
You can also go to the website for more details or if you experience problems.
It is also available for iOS devices in the App Store. You can download it from there directly on your iPhone. For iOS details or problems with the downloading or installing of the game, visit the website.
Ideas And Tips
Remember when you play Gardenscapes that no matter how difficult the challenges might be, they are designed to be attainable. You might think a task is quite difficult initially, but with multiple trials, you will be able to win.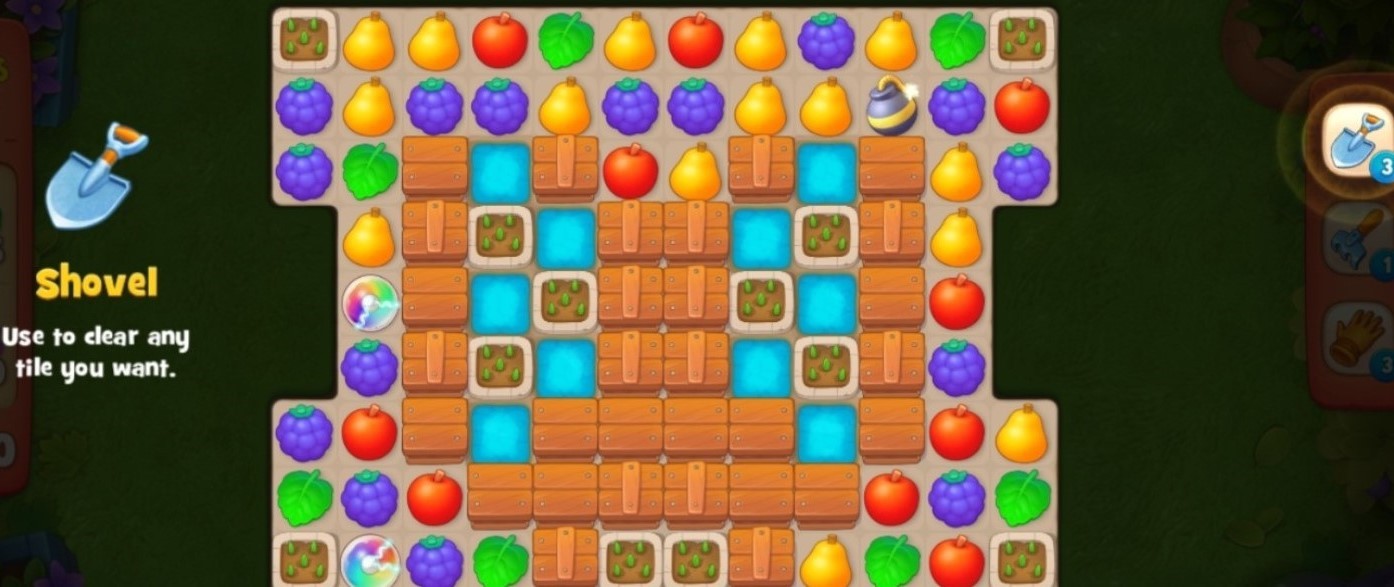 You can also purchase a shovel to remove some of the tiles. Another aspect to remember is that you only have a specified amount of moves to complete every stage. Thus, be careful to make pieces fit.
The best matches to make are the ones that create boosters. This will lead to success.
Before you end your daily session, complete as many stages as possible, try to earn at least one gift box.
Use Boosters Correctly
A booster is a piece that can help you when you are in a hurry. A shovel to remove tiles is an example. Match carefully and get better booster results.
The more powerful the booster is, the more tiles can be lifted. If you match four pieces together, you have a firecracker that can create a cross-shaped explosion.
When five pieces are together, you have created a bomb. You can create the biggest explosion to remove tiles by matching seven pieces.
Unlock Certain Boosters And Leave Others
Certain stages help unlock boosters. Level 12 unlocks double bombs, level 16 the rainbow blast, and level 20 the dynamite/rainbow blast combination. All these boosters help you to clear elements from your board.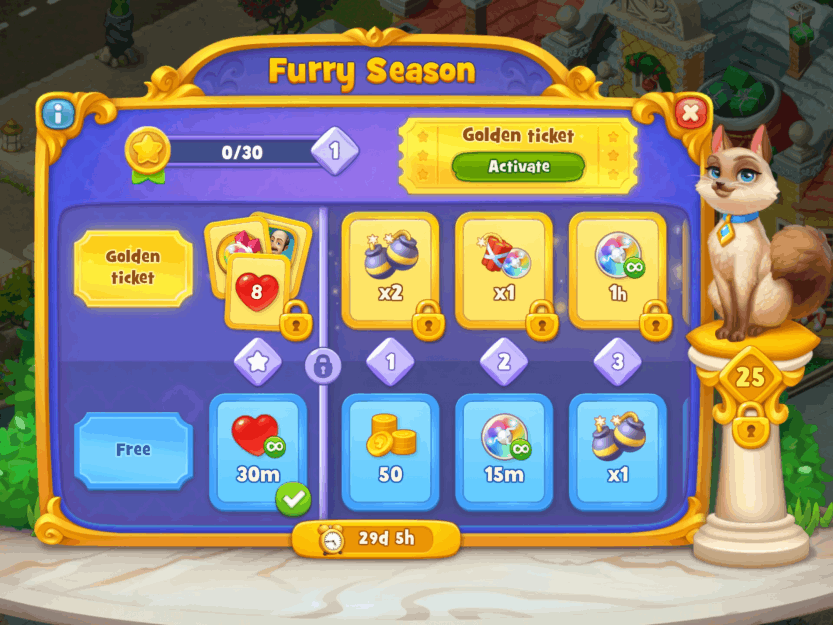 Gardenscapes also has boosters that you can use by tapping them on the right side of any stage you play on. Use them only as a last resort. If you use them when not necessary, you might later be sorry when you need them.
Claim Your Daily Prize
Gardenscapes offers a daily spin roulette wheel. By locking in every day, you have a chance every day to win with the spinning wheel.
You earn coins by attaching your Facebook account to the game. Whenever you finish a stage, you will be earning coins.
Conclusion
Gardenscapes is a game that will keep you intrigued every time you play. And by decorating and restoring the mansion's gardens to their previous glory, you start to feel proud of your work. You experience it as "your garden." The excellent graphics contribute to this feeling, as the décor seems very real.
What makes Gardenscapes so unique is that you, in principle, have two games all in one. On the one hand, you are renovating the mansion's garden, and on the other hand, you have a match-3 game. And you have to play both to progress in the game.