Playing mobile games has always been my go-to option to passing the time and enjoying myself. One of the best games to help me pass the time are empire-building simulators, as they often take a lot of time to build. However, these games are far more exciting and have features that help make them unique and good to play.
Many empire-building games are often about expanding your territory or building the best infrastructures, but there are games within the genre that truly stand out mainly for their gameplay and unique features. I have compiled a list of some of the best iOS empire-building games.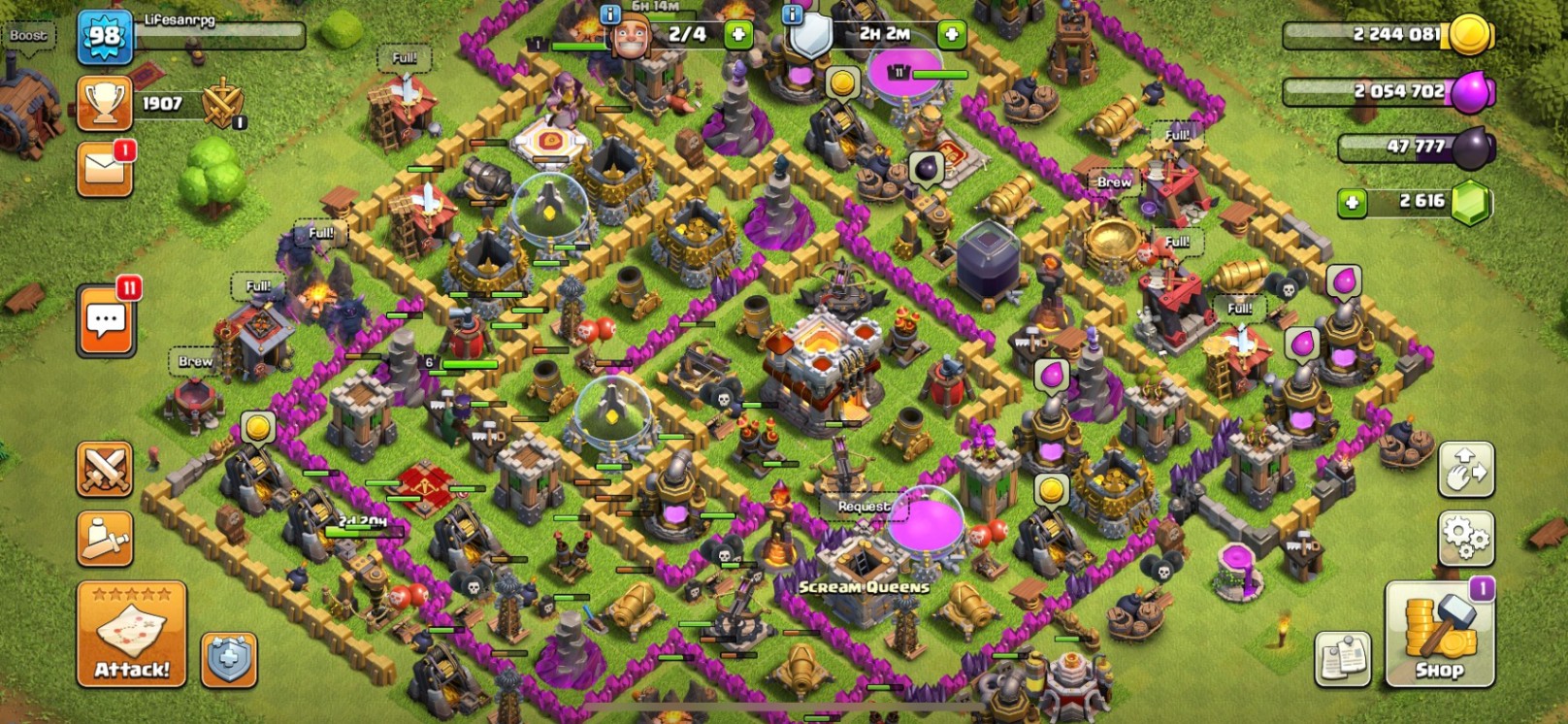 Elvenar
What makes Elvenar a great city-building mobile game is that it infuses medieval fantasy with magic and a lot of quirkiness. Players can choose between elves, humans, gnomes, and many other creatures and start their small village. Gather resources, develop buildings through research and upgrades, and ultimately establish a city that can defend itself from enemies.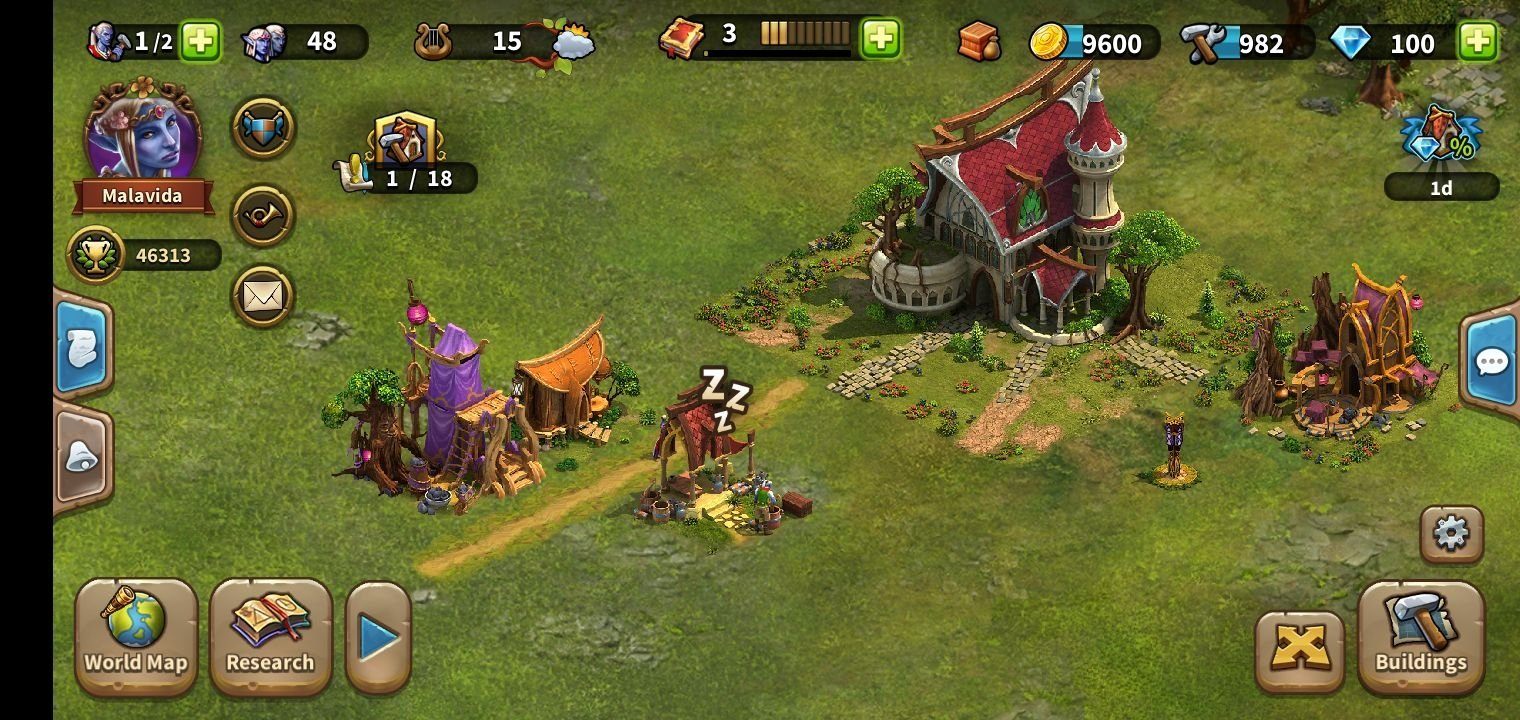 There are two races to choose from; the first race is the Elves, who are magical beings that are naturally entwined with nature. The second race is the humans who offer a more progressive take on building and expanding. There are a lot of things to do in Elvenar. For one, I can check out neighboring cities and strike an alliance with them to exchange goods and help protect each other.
I also tend to interact with other provinces and cities to forcefully seize resources from them. With so many things to do, like building up the city, expanding, fighting against enemies, and training different units to defend your city, you'll surely be up all night playing Elvenar. If you are looking for a fun medieval empire-building game, I would suggest that you download this excellent mobile game.
SimCity BuildIt
One of the best empire-building games on mobile right now is SimCity BuildIt. Taking inspiration from the popular Sim City franchise, SimCity BuildIt has almost identical gameplay to the original game that it is based on. Players get to construct different buildings such as the City Hall, commercial buildings, factories, power plants, and more that affect the quality of life of each citizen.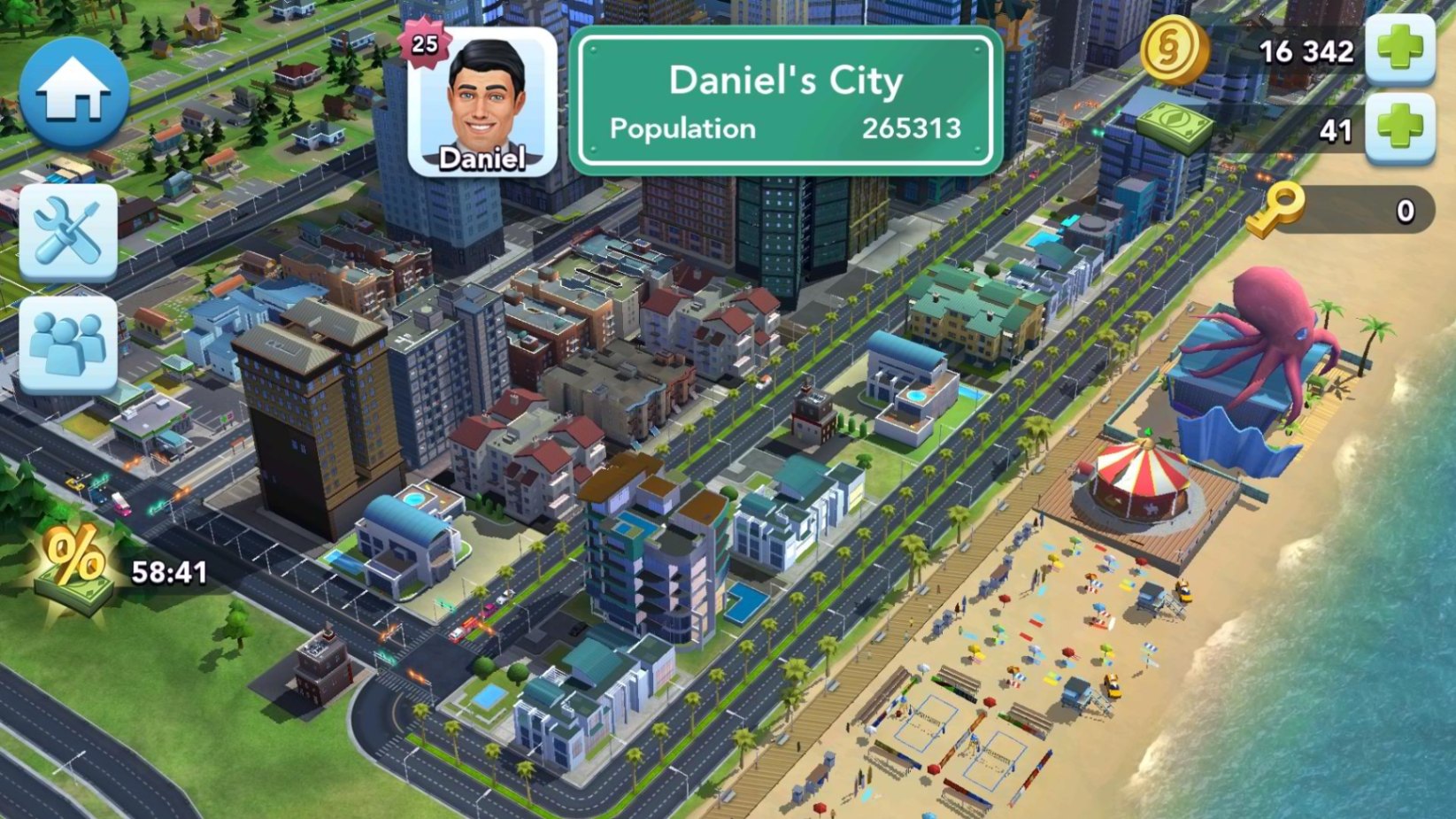 Unlike most of the building games on mobile, SimCity BuildIt takes it even further with the addition of more infrastructures that players can build and other mechanics such as challenges that let mayors create a theme around their city as well as the Mayor's Pass, which allows the player to construct buildings specific to the type of Mayor's Pass they choose to purchase.
I like the game because it involves many other players when it comes to trading resources through the Mayor's Club, which allows for a collaborative approach when it comes to building cities together.
Townsmen
Set in medieval times, Townsmen offers a unique perspective to the empire-building genre. This time, I tackle the complex responsibility of building an empire from the ground up and handle the economy and the taxes, including the marketplace where resources are getting traded by many other players.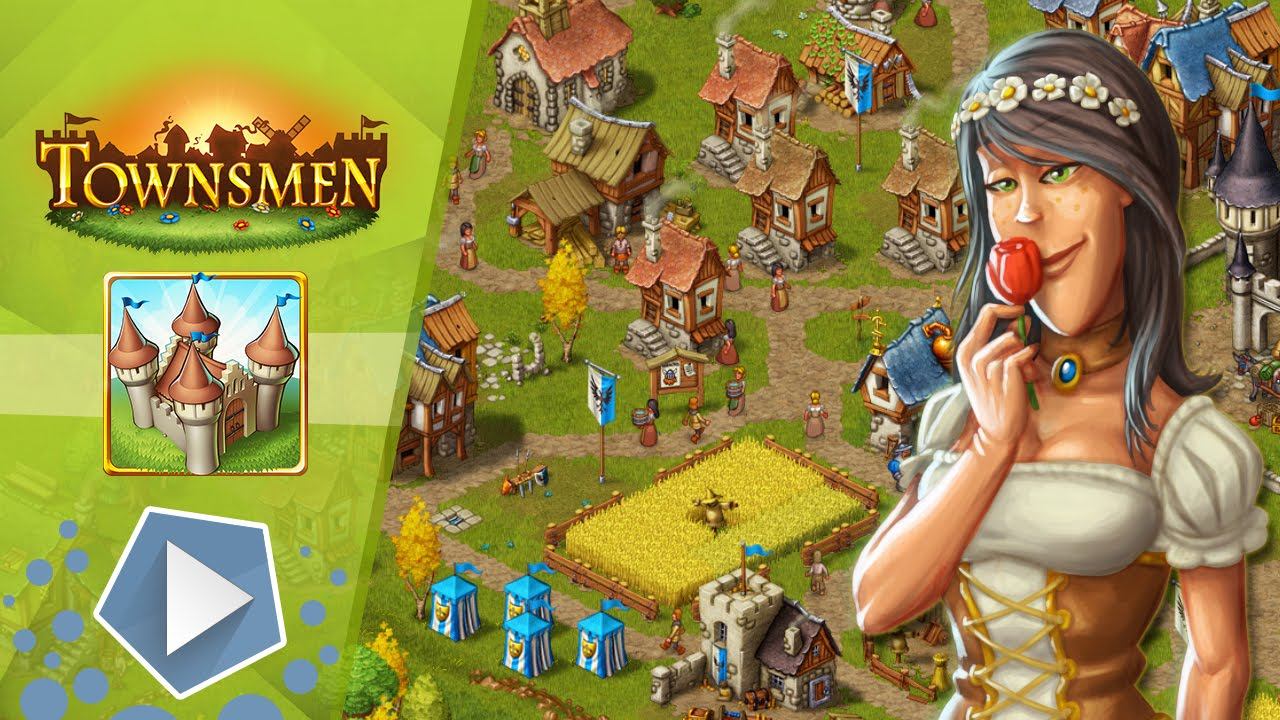 Apart from the usual building process, I also have to contend with disasters, diseases, drought, and many other unexpected situations that may derail the rise of my empire.
Easily one of the more complex and challenging building games on iOS, Townsmen surely provides a lot of enjoyment for fans of the genre. There's even a lot of scenarios and challenges for players to partake within the game.
City Mania
Getting control over everything within your city is something that I always want to do when playing these types of games. City Mania is one of the best empire-building games on iOS that provides a lot of control over different areas in my city.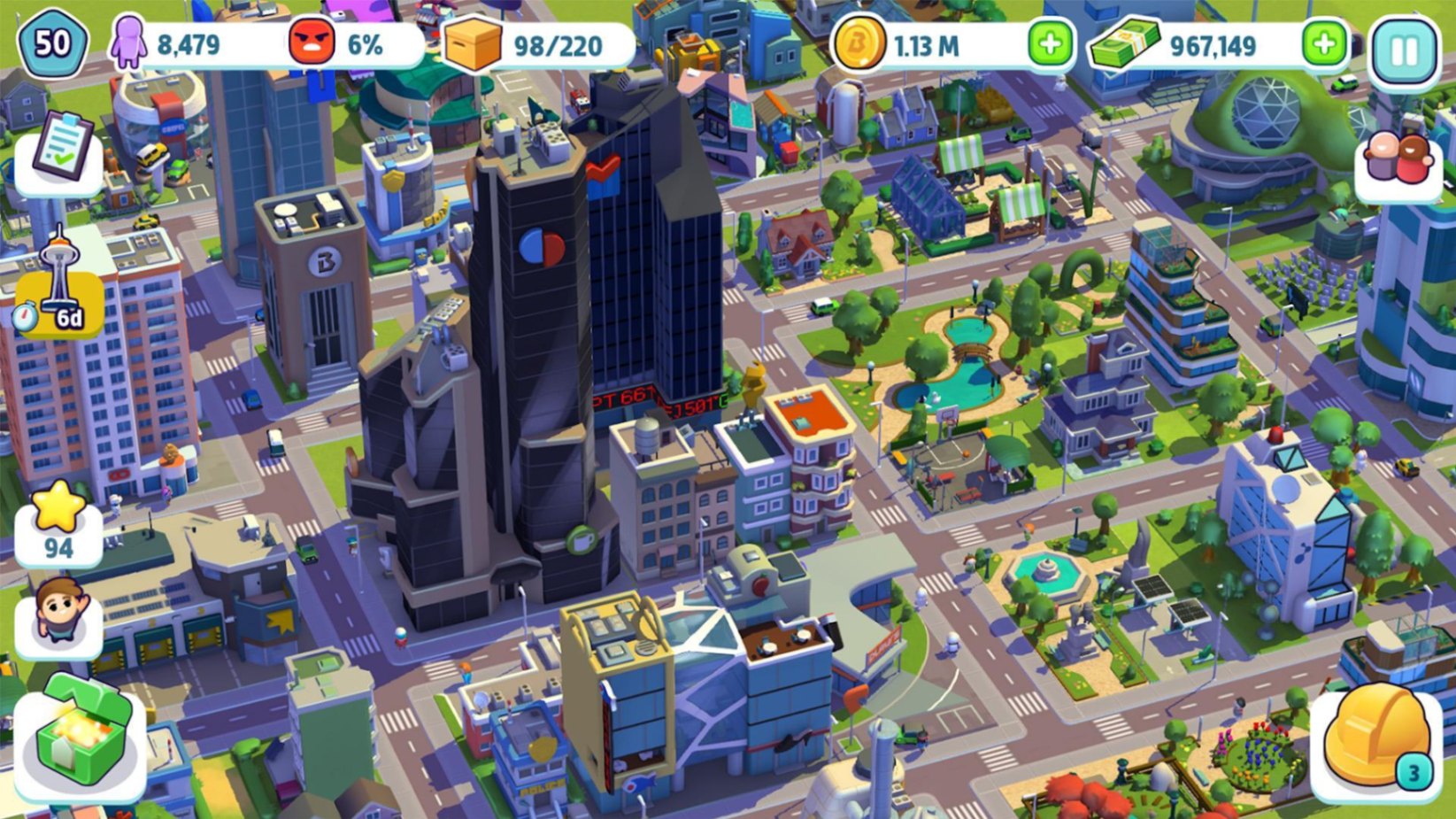 I have control over building different types and structures, and I can upgrade different aspects of my city to generate more income. There is simply no limit to what I can do with the city that I built from the ground up.
City Mania's main objective is to keep the residents happy, whether it is about constructing more buildings, parks, and zoos for the community or providing them with decent housing or protecting them from harm through police or fire department.
Forge Of Empires
Ever wonder what life was like during ancient times? Worry no longer now that we can simulate what life was like during those times.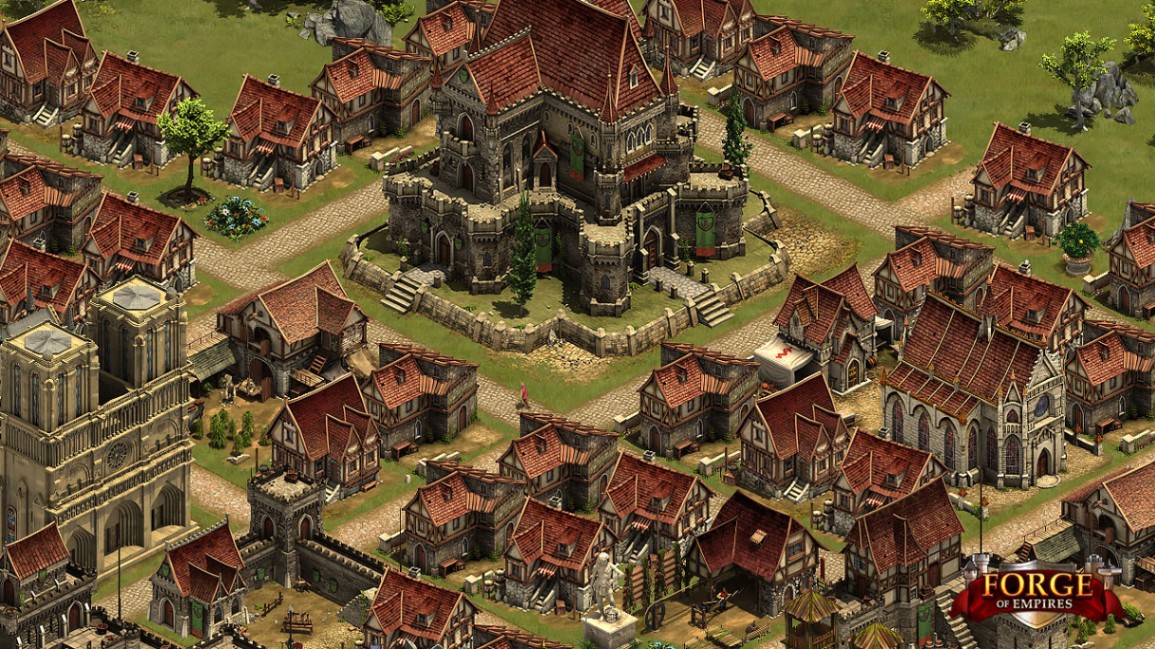 Forge of Empires is a city-planning strategy game that lets you play as a negotiator between different factions or a military strategist where you recruit and train different units to send to battle and conquer different lands.
Forge of Empires is quite simple to play, considering the complexities of dealing with different factions while strategizing against your enemies. I like how convenient the game is and how simple it is to manage different resources and situations compared to other games. With its beautiful graphics, Forge of Empires might be one of my favorite games on mobile.
Clash Of Clans
Easily one of the best and most popular empire-building games on iOS – Clash of Clans has everything you need to play this kind of game. From building your village to raising competent units to expand your clan and competing against other clans, there are many things to do aside from just expanding your town.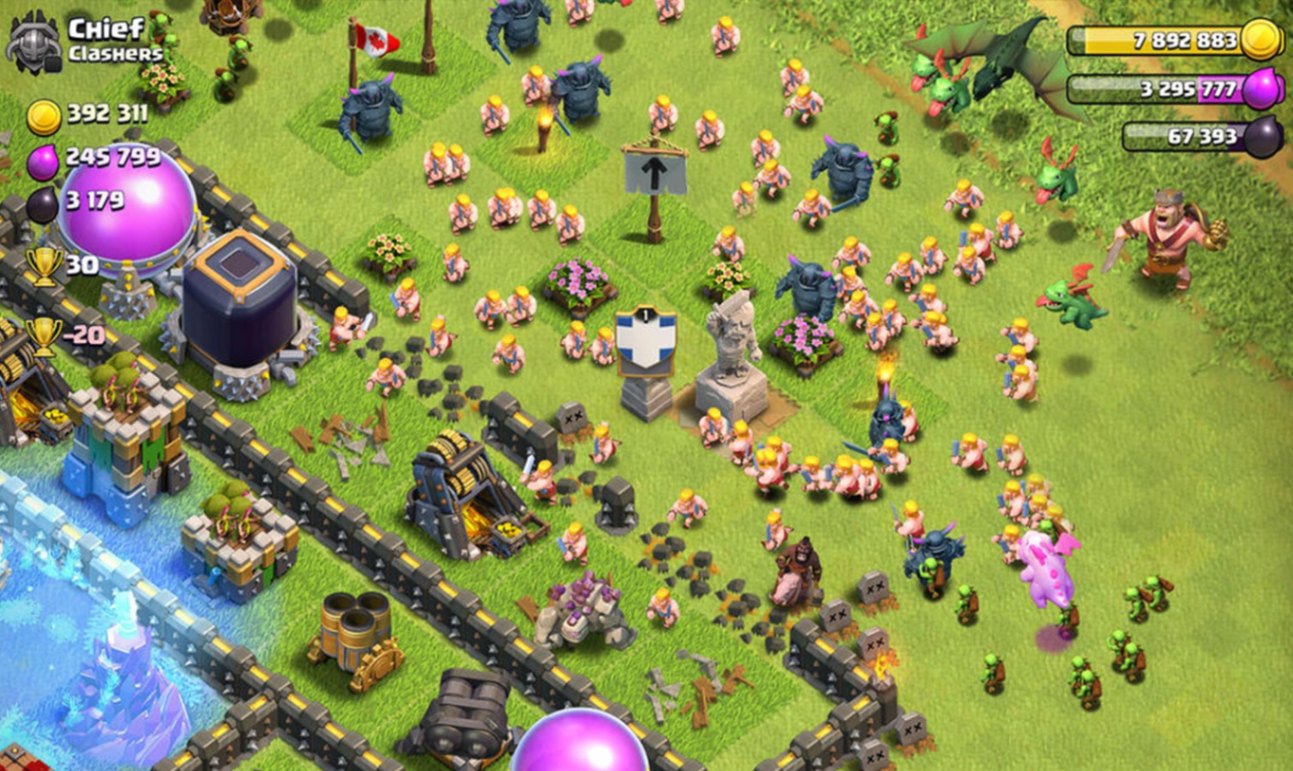 The game expects you to manage your resources while also excelling at building your empire through the help of your clan. Clash of Clans might be a very simple game on the surface, but from my experience, it is one of the most intricate empire-building games on mobile, with all the strategizing and planning that needs to be done.
However, that does not mean that Clash of Clans is not an enjoyable game to play – it is by far one of the most strategic and exciting games to play on mobile.
Megapolis
Enjoy a full 3D graphics game with Megapolis as you aim to build the best city by controlling different resources, finances and building infrastructures that will help you earn income for your city.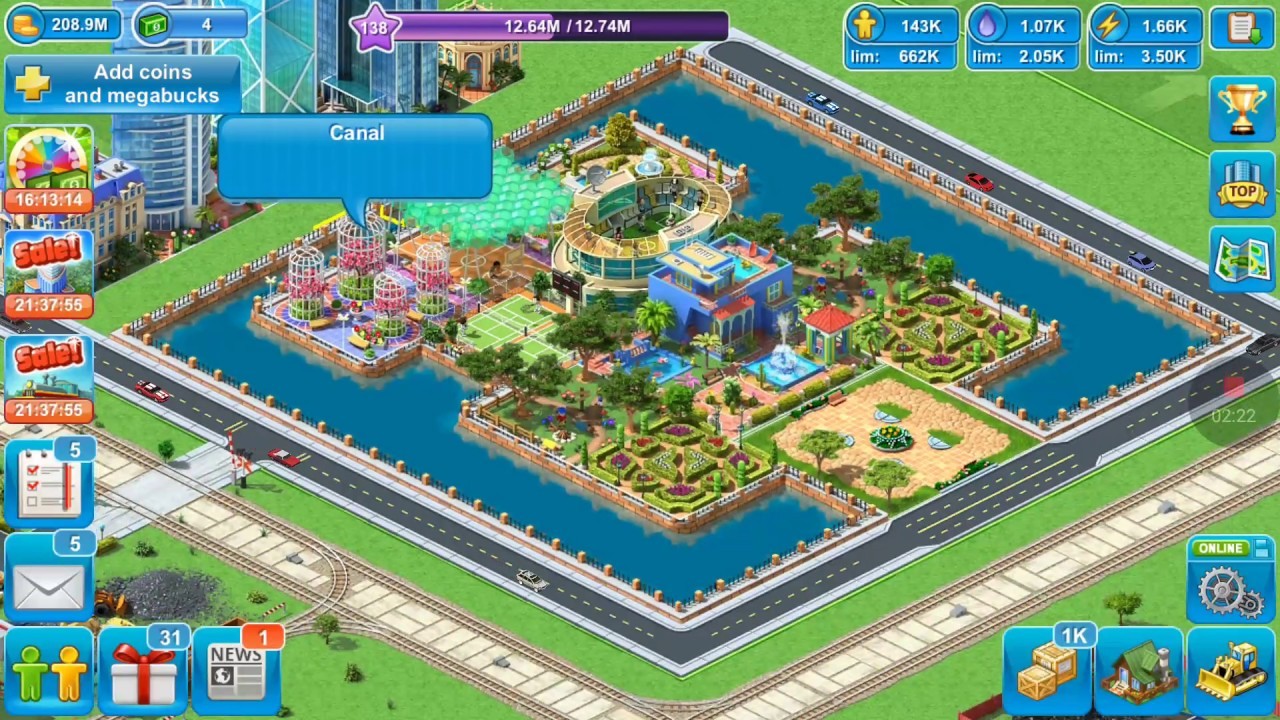 Featuring about a thousand different structures that offer something different to the community, your city will rise from being a small town and continue to flourish as you encounter different challenges such as managing your resources and your citizens.
Upgrading different facilities will also help improve the lives of your citizens, such as providing adequate water and power supply. The ultimate goal is to make your citizens happy so building different entertainment facilities is also a must.
Designer City
Designer City is all about the aesthetics of building a city. While most of the mechanics are still at play, this game focuses more on how you can make your city look beautiful and organized. Planning a city is already hard work; making sure it becomes a great city makes it even harder.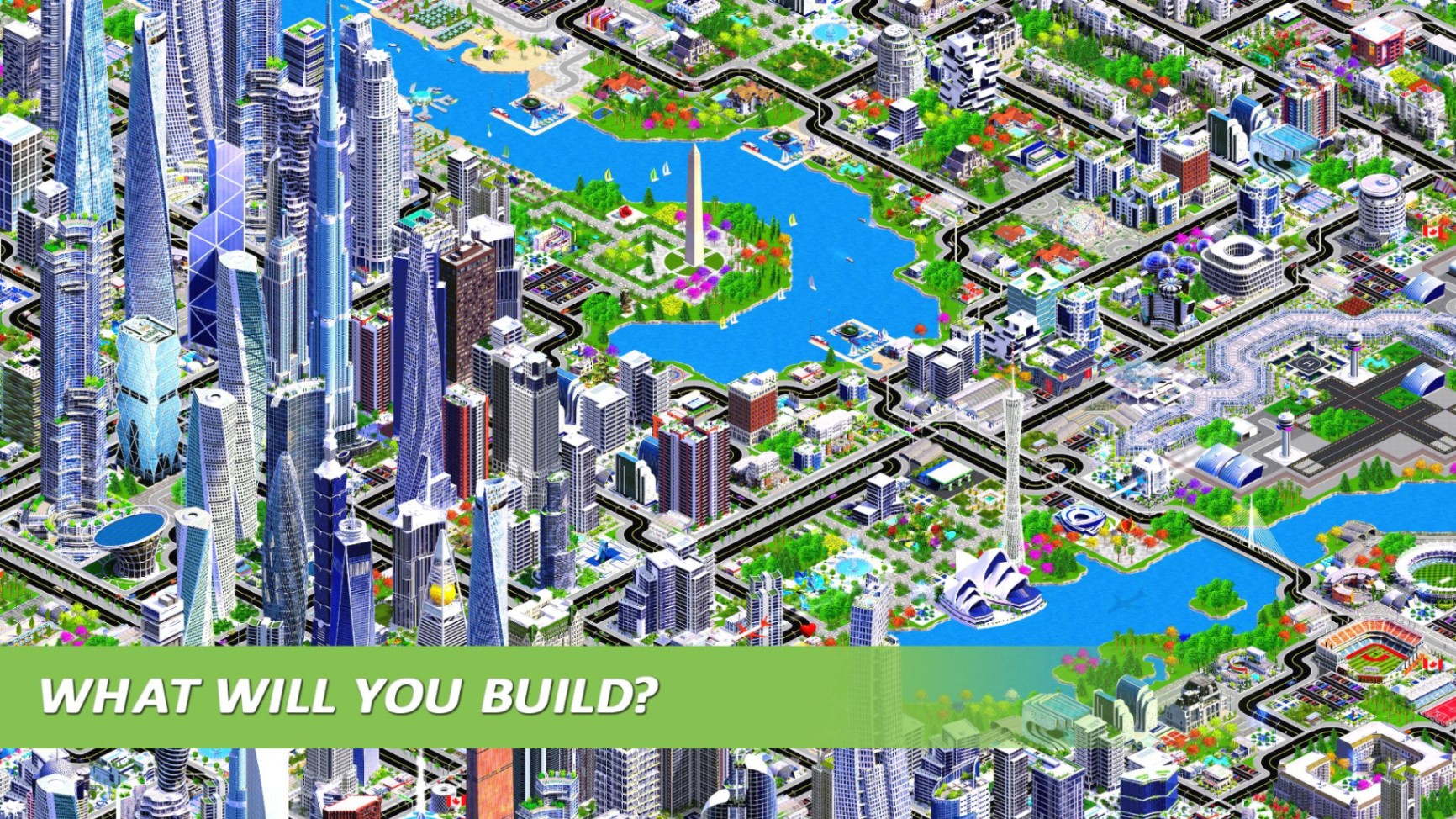 I get to customize different buildings and skyscrapers with Designer City and build a bustling metropolis with a beautiful skyline. Check your city's progression by meeting the demands of your citizens. There are many different tasks to take on, but one thing is for sure, Designer City is a piece of art on its own.
DomiNations
If you ever want to play a game that allows you to take over and dominate a certain nation, DomiNations should be the game for you. True to the title of the game, DomiNations is a mobile strategy game that lets you build a small village and turn it into an empire and start conquering other lands to gather and collect even more resources.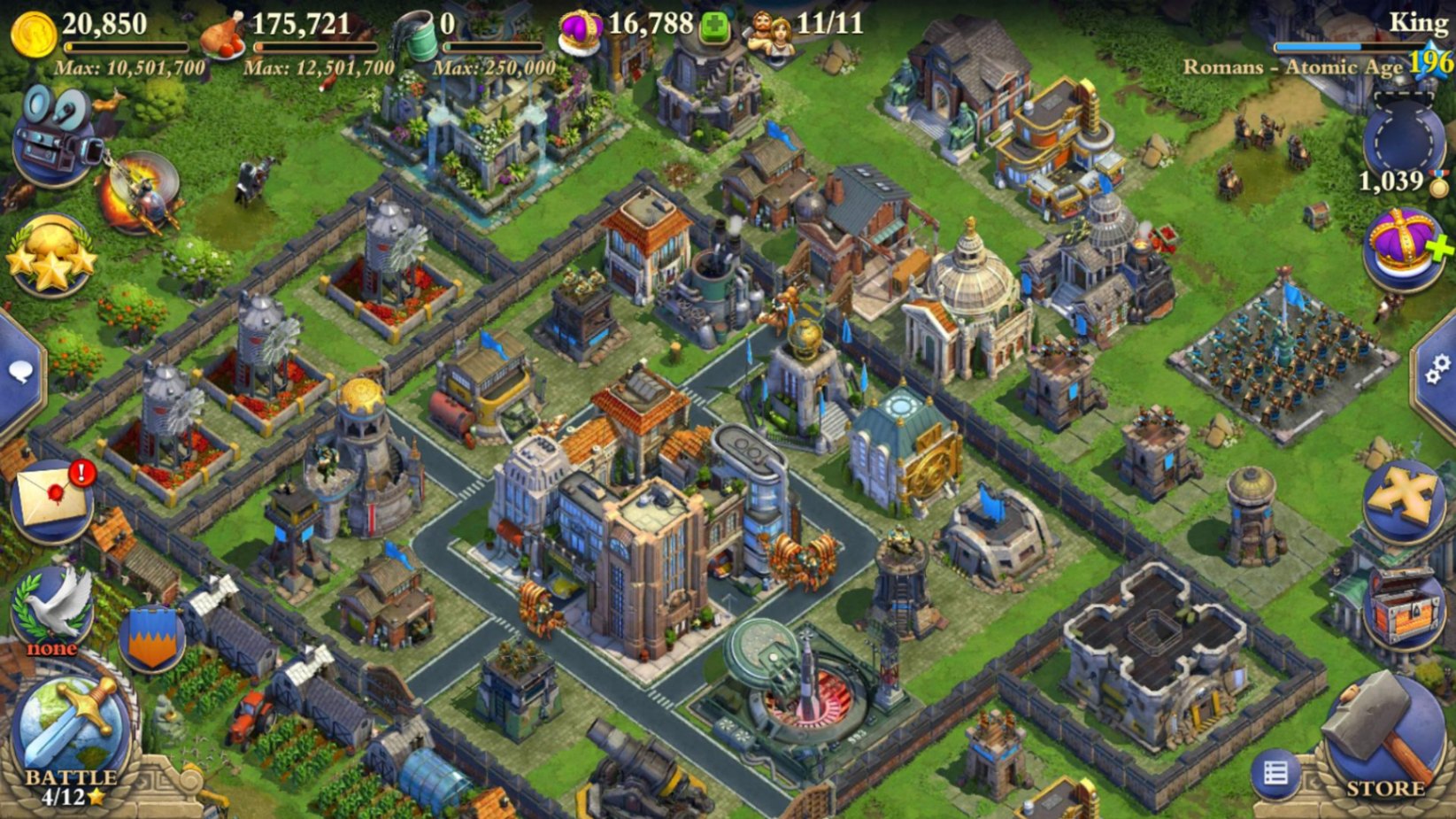 You can attack nearby settlements and expand your territory. Clash with other players and see who can truly dominate a region.
Dungeon Village
Out of all the games that I have listed here, Dungeon Village is probably one of the most unique in graphics and playstyle. The game offers a unique visual and vibe from the usual 3D graphics that you see in many other similar games within the genre. I love the pixel graphics, which give the game a classic vibe.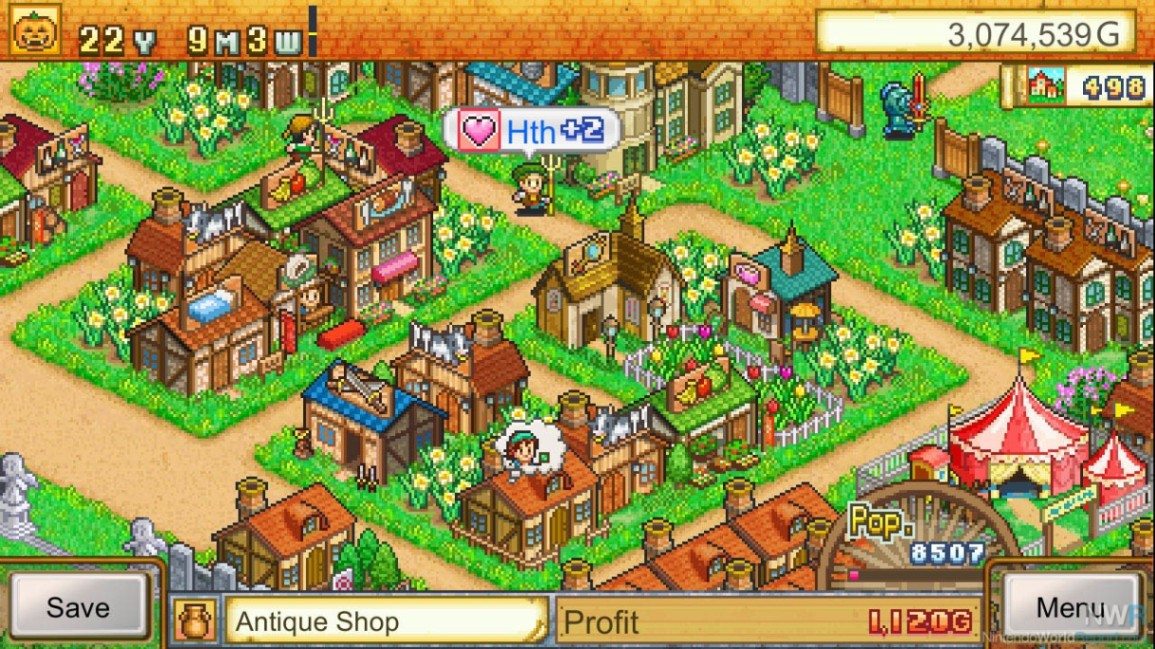 Apart from the appealing visuals, Dungeon Village also features different quests, varied monsters, and many features that allow you to construct Combat Schools and Magic Labs to boost your village's defenses or make your village more popular.
The Cauldron feature allows me to obtain rare items by mixing items gathered from quests and shops.
Conclusion
These are some of the best empire-building games on iOS that I highly recommend that you play if you are a fan of this genre. The games listed above offer a unique take on the classic empire-building game and put new twists to make the game more interesting.
Learning how to manage your resources, keep your citizens happy, and conquer your enemies is just part of the strategy in these types of games, so I hope you check out the games above and see what you like from this diverse list.