One of the great things about modern next-generation gaming consoles is Backward Compatibility – the ability to play the last generation of games on the next generation of consoles. For PS5 owners, this means that you can play your PS4 games on your shiny new console.
PlayStation has stated that almost every single one of their 4,000+ PS4 games will be playable on the PS5, with a few exceptions. Let's take a look at some of the best backward compatible games for the PS5.
The Last of Us Part II
Final Fantasy VII Remake
Ghost of Tsushima
Horizon Zero Dawn
Control
Red Dead Redemption 2
The Witcher 3: Wild Hunt
Death Stranding
Bloodborne
Monster Hunter World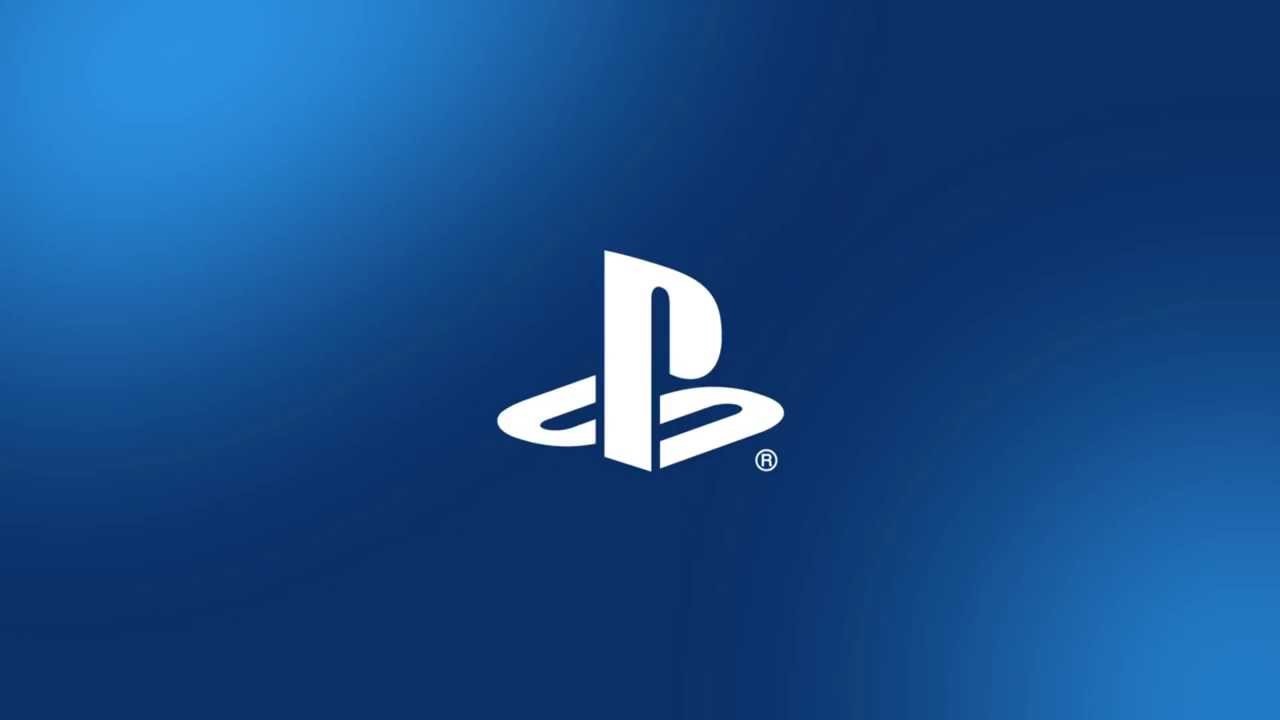 The Last of Us Part II
If you enjoy playing games that are not afraid to challenge both your skills and your emotions, then you're going to love The Last of Us Part II.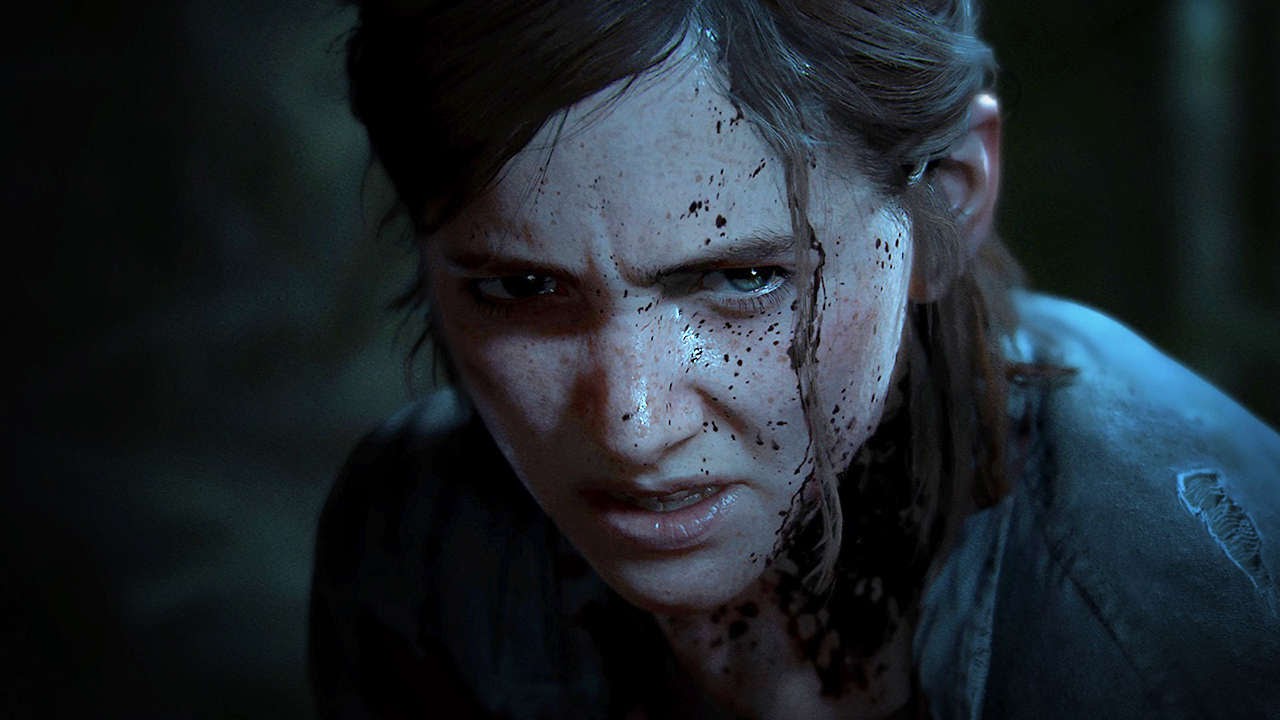 You'll experience the escalating moral conflicts created by Ellie's pursuit of vengeance in a story that will leave you shocked, heartbroken, and longing for more.
Five years after their dangerous journey across a post-pandemic US, Joel and Ellie have settled in the town of Jackson, Wyoming.
They live amongst a community of survivors, which has offered them the stability and peace that they crave despite the neverending threat of the infected.
Tense Action-Survival
The Last of Us Part II features new gameplay systems that deliver upon the life-or-death stakes of Ellie's journey through the ruined world.
You'll experience her desperate fight for survival with improved features like fluid movement, high-intensity combat, and dynamic stealth.
You can also take advantage of a broad arsenal of weapons.
Final Fantasy VII Remake
Final Fantasy VII Remake is a modern reimagining of one of the most famous and iconic games ever to be made. It harnesses cutting-edge technology to recreate the legendary RPG that so many gamers loved.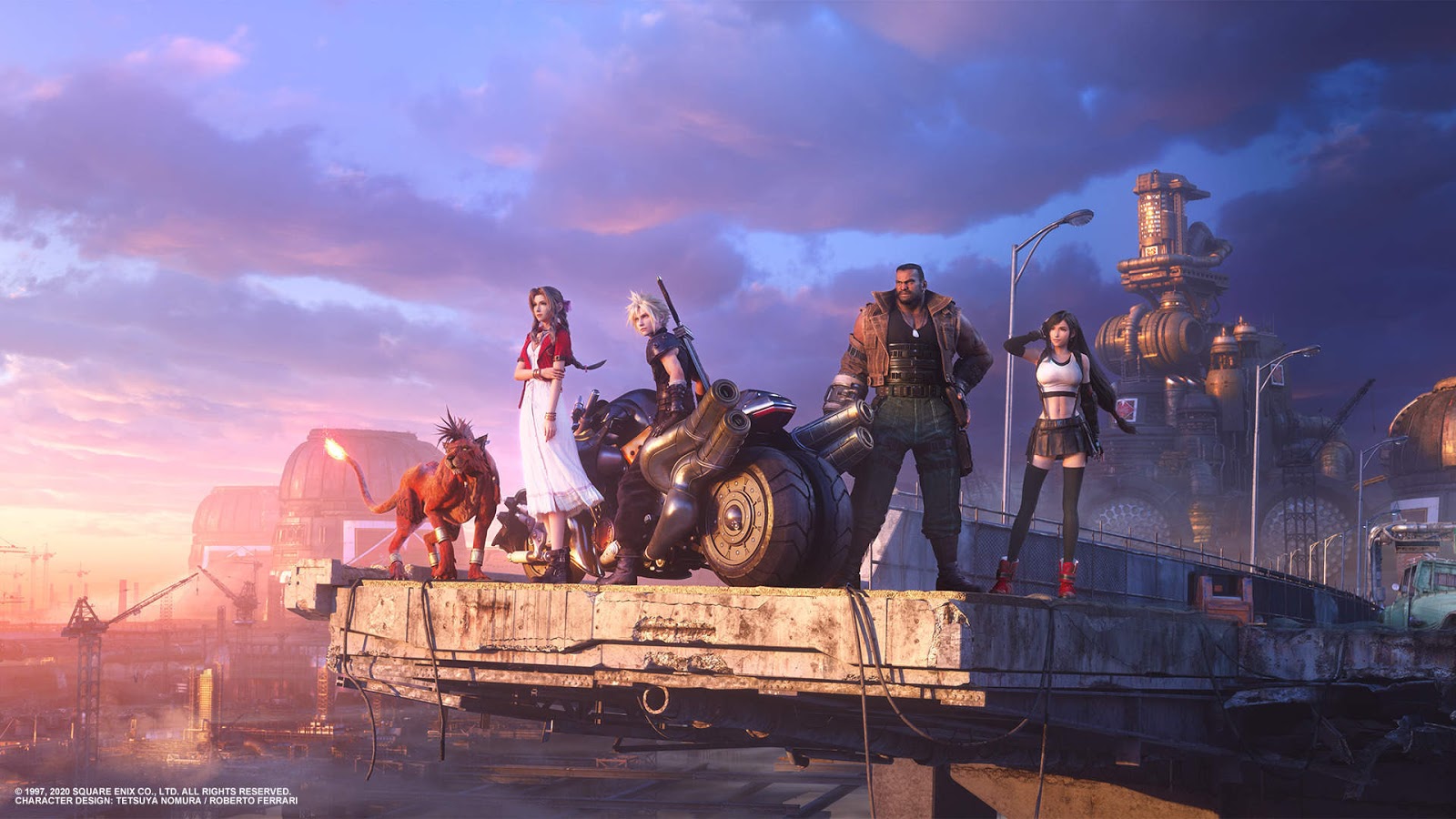 The game has been outfitted with incredible graphics and new and improved gameplay while keeping the core story intact.
The game takes place in a post-industrial fantasy world that has been dominated by the elusive Shinra Electric Power Company.
You'll assume the role of Cloud Strife, a former member of Shinra's elite SOLDIER unit, who is now a mercenary. You will team up with Avalanche as they lead the resistance.
A Reimagined Classic
Final Fantasy VII Remake lets you visit one of the most beloved worlds in gaming with a level of detail and depth that can only be achieved in the modern age of technology.
You'll engage in breathtaking battles, connect with unforgettable characters, and experience a story that captivated an entire generation.
Ghost of Tsushima
Ghost of Tsushima has you venture out beyond the battlefield to experience feudal Japan like never before.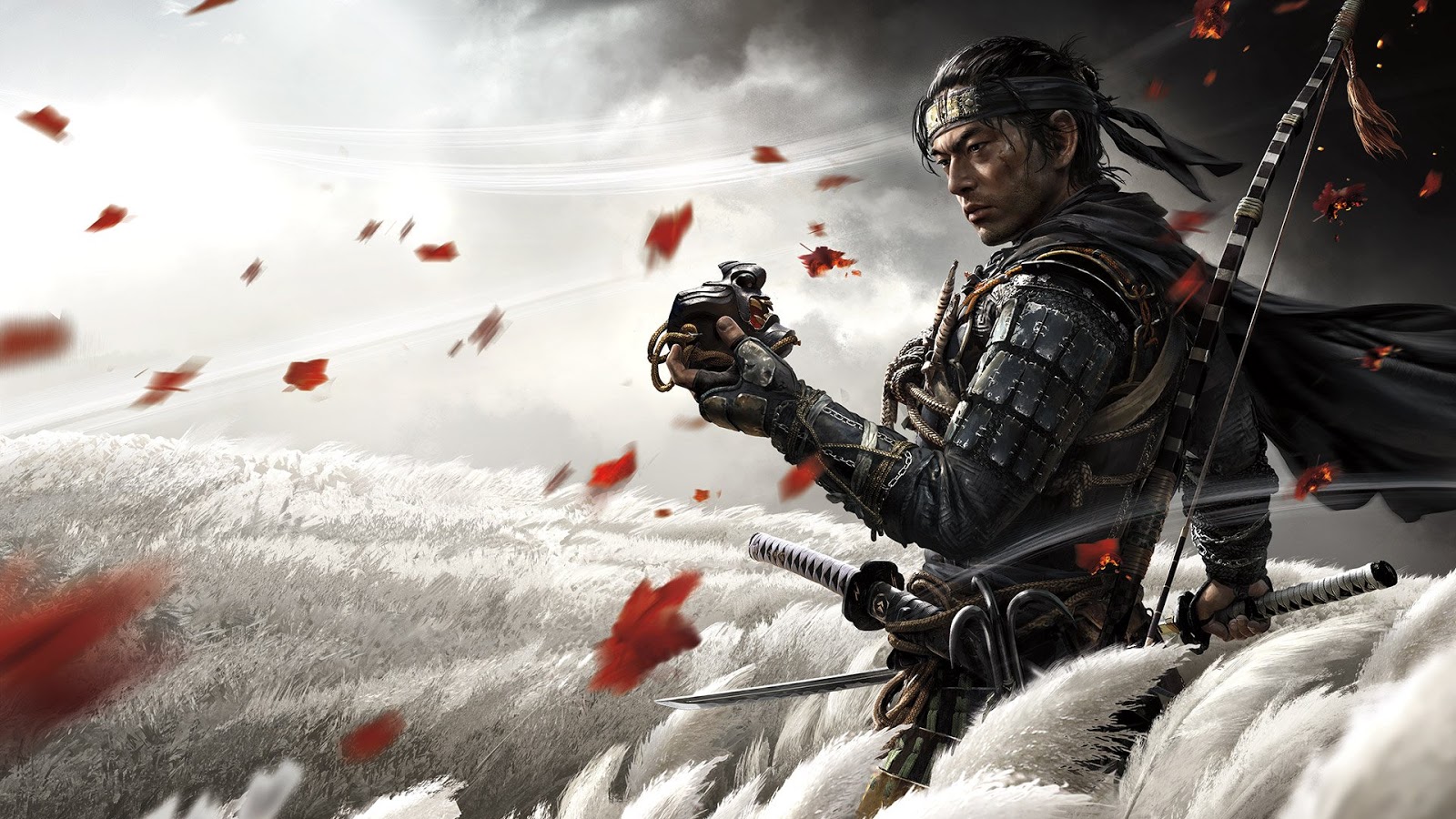 In this action adventure with an open-world twist, you have the freedom to roam expansive terrain and vast countrysides to discover ancient landmarks, encounter rich characters, and uncover Tsushima's hidden beauty.
In the late 13th century, the Mongolian Empire razed entire nations during their campaign to conquer the East.
All that stands between mainland Japan and the massive Mongol invasion fleet led by Khotun Khan, a cunning and ruthless general, is Tsushima Island.
The Ghost
Jin Sakai is one of the last survivors of his clan, and you'll assume his role.
Jin was trained and raised in the ways of the Samurai. In his quest to reclaim his home, he must seek support and guidance from his old friend and some new unlikely allies.
Ghost of Tsushima will have you experience incredible combat, beautiful landscapes, and charming characters. It's completely backward compatible, too.
Horizon Zero Dawn
In Horizon Zero Dawn, you assume the role of a young hunter named Aloy in an era where mankind is no longer the dominant species and machines roam the land.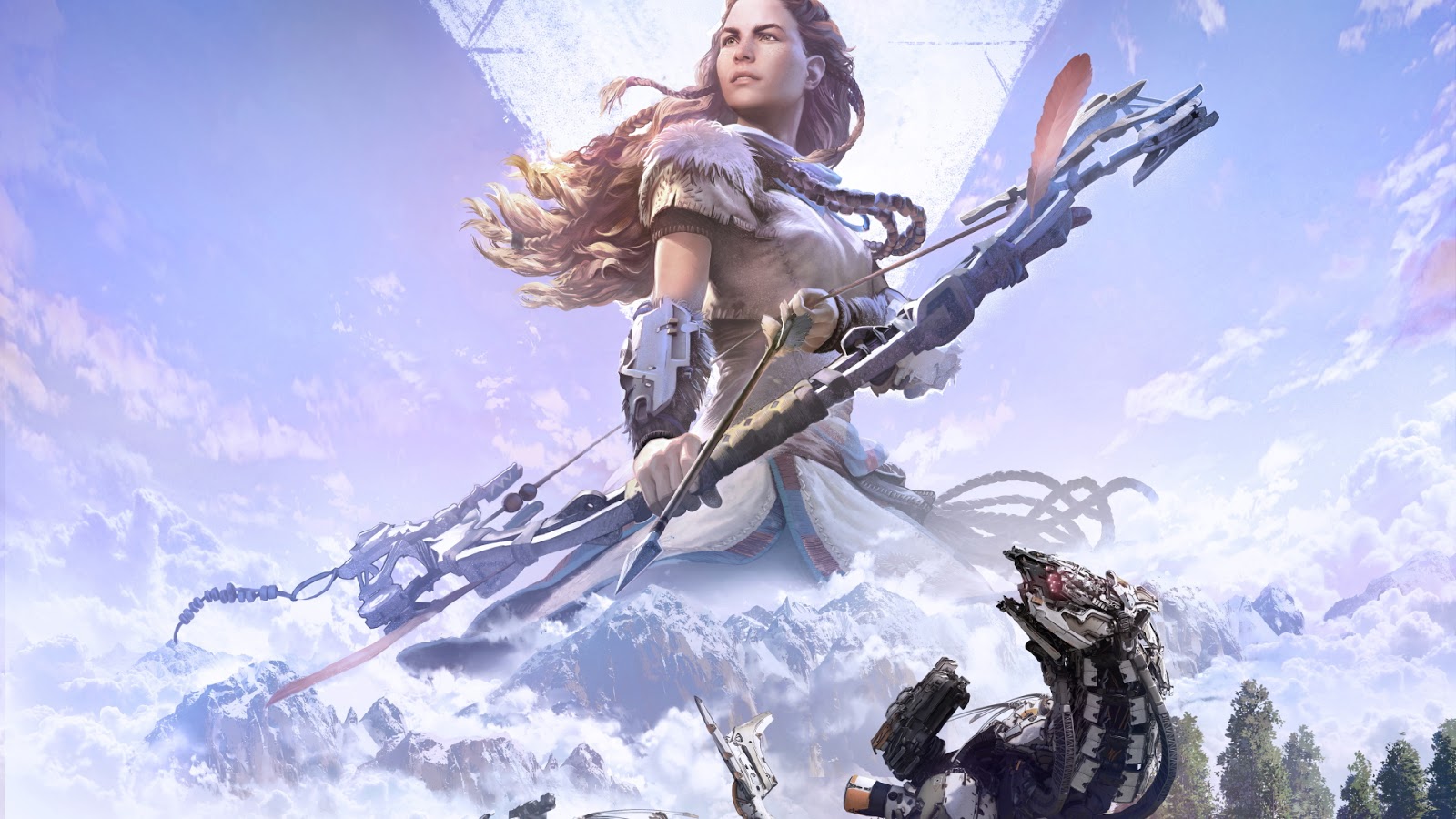 The game features incredible graphics, a unique storyline, and addictive gameplay that will keep you captivated for hours.
In a lush, post-apocalyptic world where nature has thrived in the ruins of a long-gone civilization, fragments of humanity live on as primitive hunter-gatherers.
The Machines have usurped their dominion of the new wilderness, and the fearsome mechanical creatures of unknown origin aren't planning to give up their territory.
Exciting Gameplay
One of the best features of Horizon Zero Dawn is its visuals.
The terrain is unique, imposing, and begging to be explored, and you'll spend countless hours trying to find all of the hidden landmarks and areas.
The combat is dynamic and fluid and will always provide a fun challenge.
Control
If you enjoy games that are rich with mysteries and paranormal concepts and you are fine with not always understanding what's going on, then you're going to love Control, an action adventure game from Remedy Studios.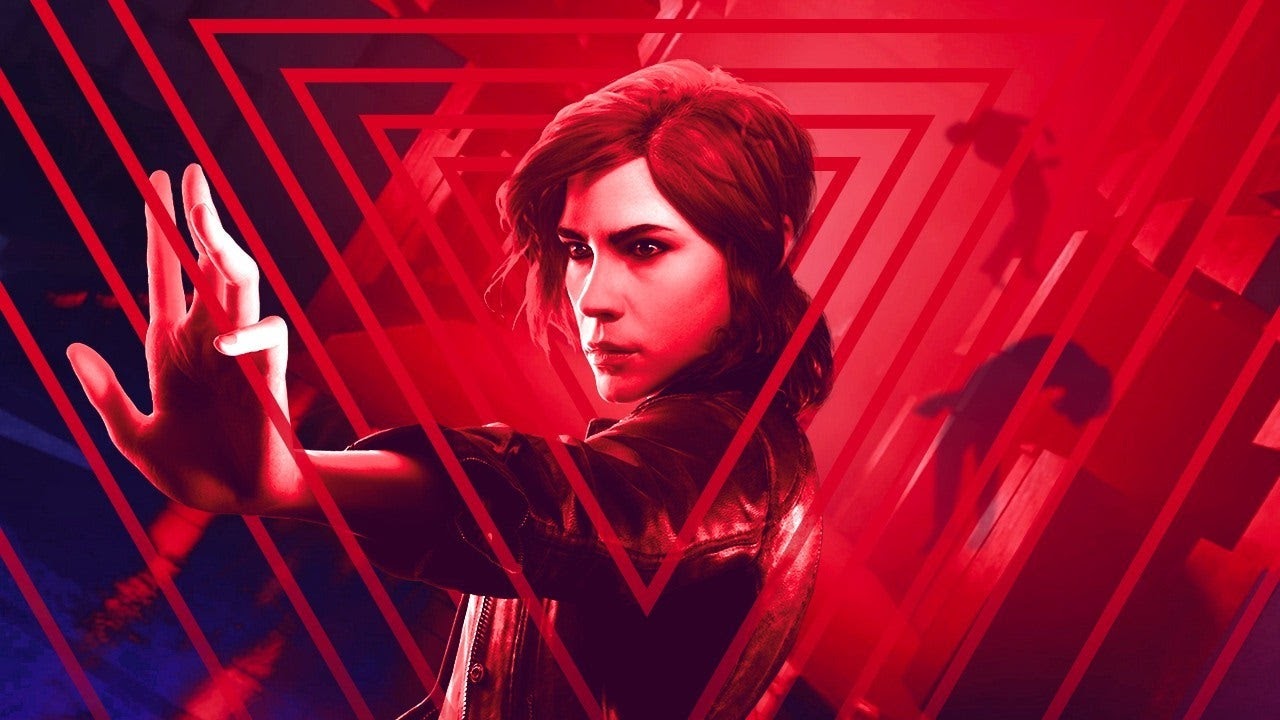 The game puts you in the shoes of Jesse Fayden, who arrives at the Federal Bureau of Control in search of her brother.
Jesse unwittingly becomes the new director of the Bureau and is immediately shoved into a reality-bending battle against a malignant para-natural force.
You're armed with the Service Weapon, which transforms and adapts based on your needs, as well as an evolving arsenal of psychokinetic abilities.
A Truly Unique Experience
You are tasked with exploring and cleansing the Oldest House of the Hist.
Control reveals a plot focused on the new Director's search for answers as she comes to terms with her new corporate role.
The world of Control has its own story to tell, and you'll meet some interesting people and other entities along the way. You'll seek out side-quests and the secrets that the environment has to offer.
Red Dead Redemption 2
Red Dead Redemption 2 is set in 1899 America. The end of the Wild West era is upon us, and lawmen are tracking down and apprehending the last outlaws.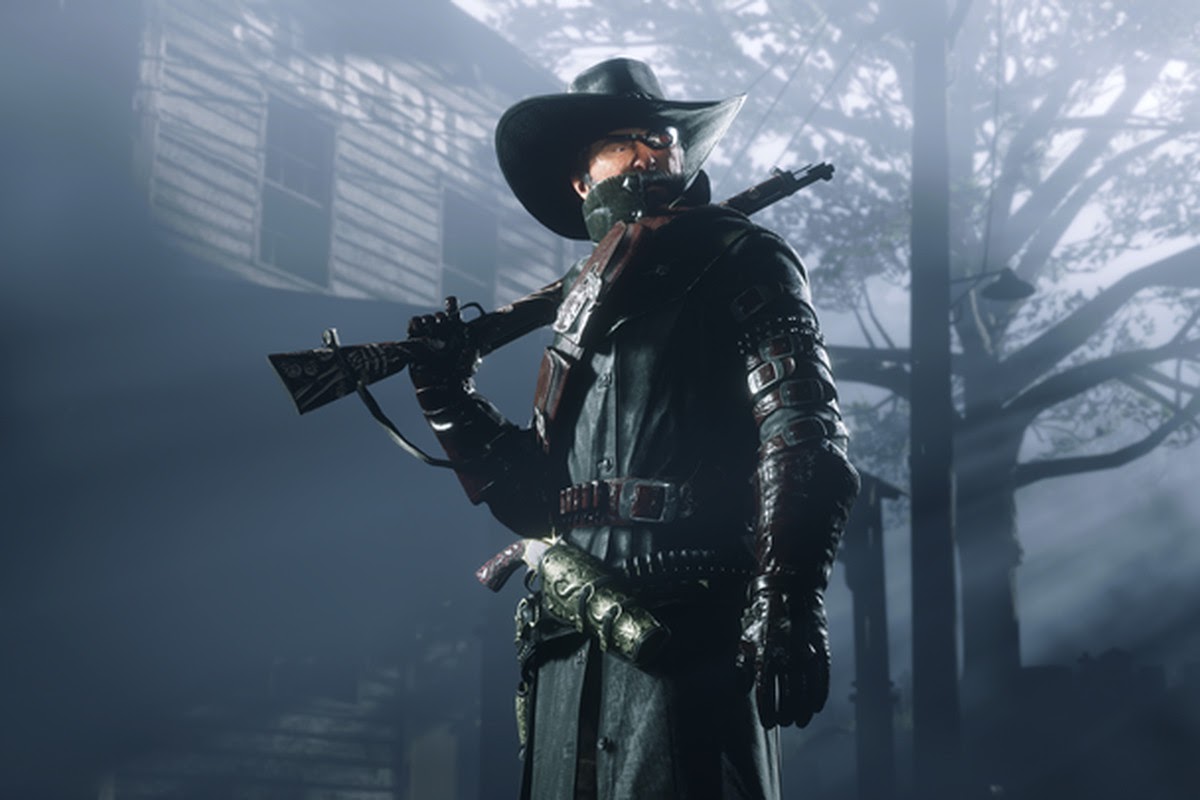 Those who do not succumb or surrender will be killed. You'll take on the role of one of these outlaws.
After a robbery in the town of Blackwater goes terribly wrong, Arthur Morgan and the Van der Linde gang have no choice but to flee.
With the best bounty hunters in the country and federal agents on their heels, the gang must steal, rob, and fight their way across America's rugged heartland.
Unprecedented Storytelling
There is so much to see and do in Red Dead Redemption 2 that we wouldn't be surprised if the game took you hundreds of hours to complete.
There are hundreds of side missions, environmental storytelling elements, and plenty more things to do.
The breathtaking visuals are just the icing on the cake.
The Witcher 3: Wild Hunt
In The Witcher 3: Wild Hunt, you take on the role of Geralt of Rivia. All around you are the settlements and towns of the Northern Kingdoms, which are being terrorized by an otherworldly army known only as the Wild Hunt.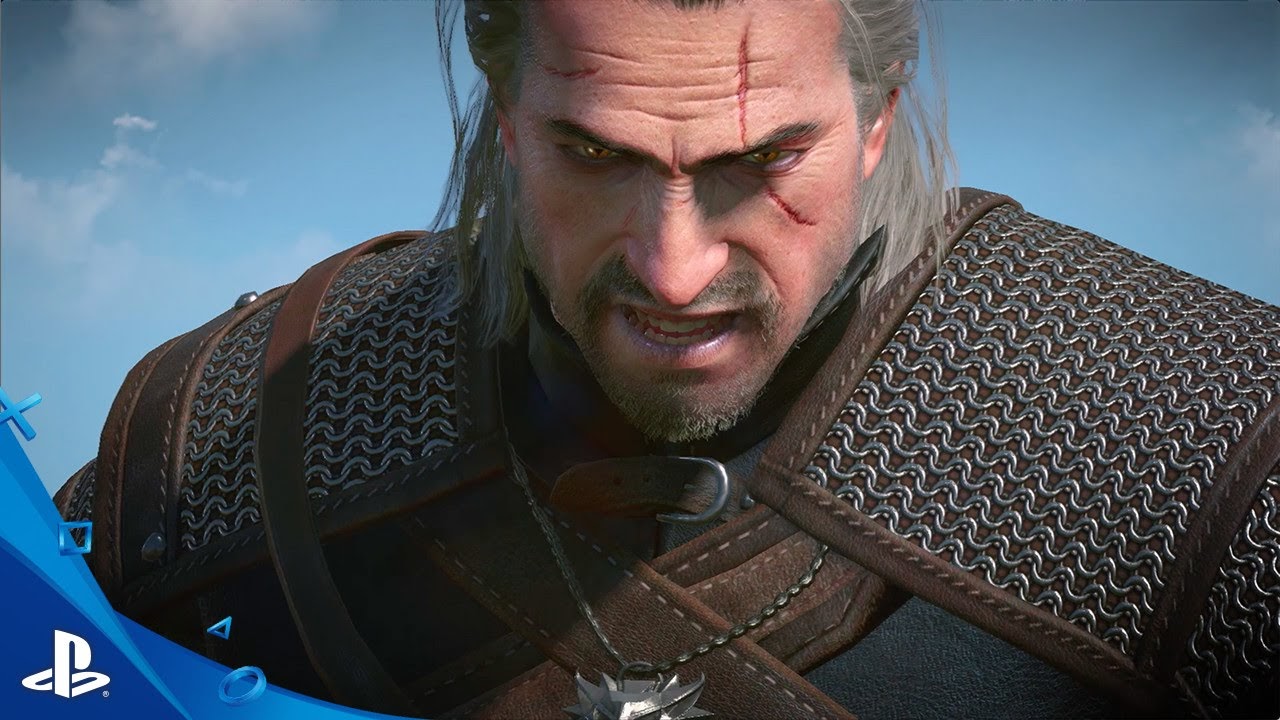 You'll discover a gripping, complex story and meet plenty of memorable characters along the way.
There are a number of different areas and territories in The Witcher 3 for you to discover, each of which has its own unique environment, characters, stories, and quests.
You'll face fearsome supernatural beasts, lift curses from towns, save townspeople from impending doom, and fight alongside incredible allies.
Impressive Visuals
One of the things that every player marvels at when it comes to The Witcher 3 is its visuals.
All of the environments are expertly crafted to be as immersive as possible, and there is so much for you to explore and discover in each of them.
Death Stranding
In the near future, a series of mysterious detonations have shaken the planet, setting off a string of supernatural occurrences known as the Death Stranding.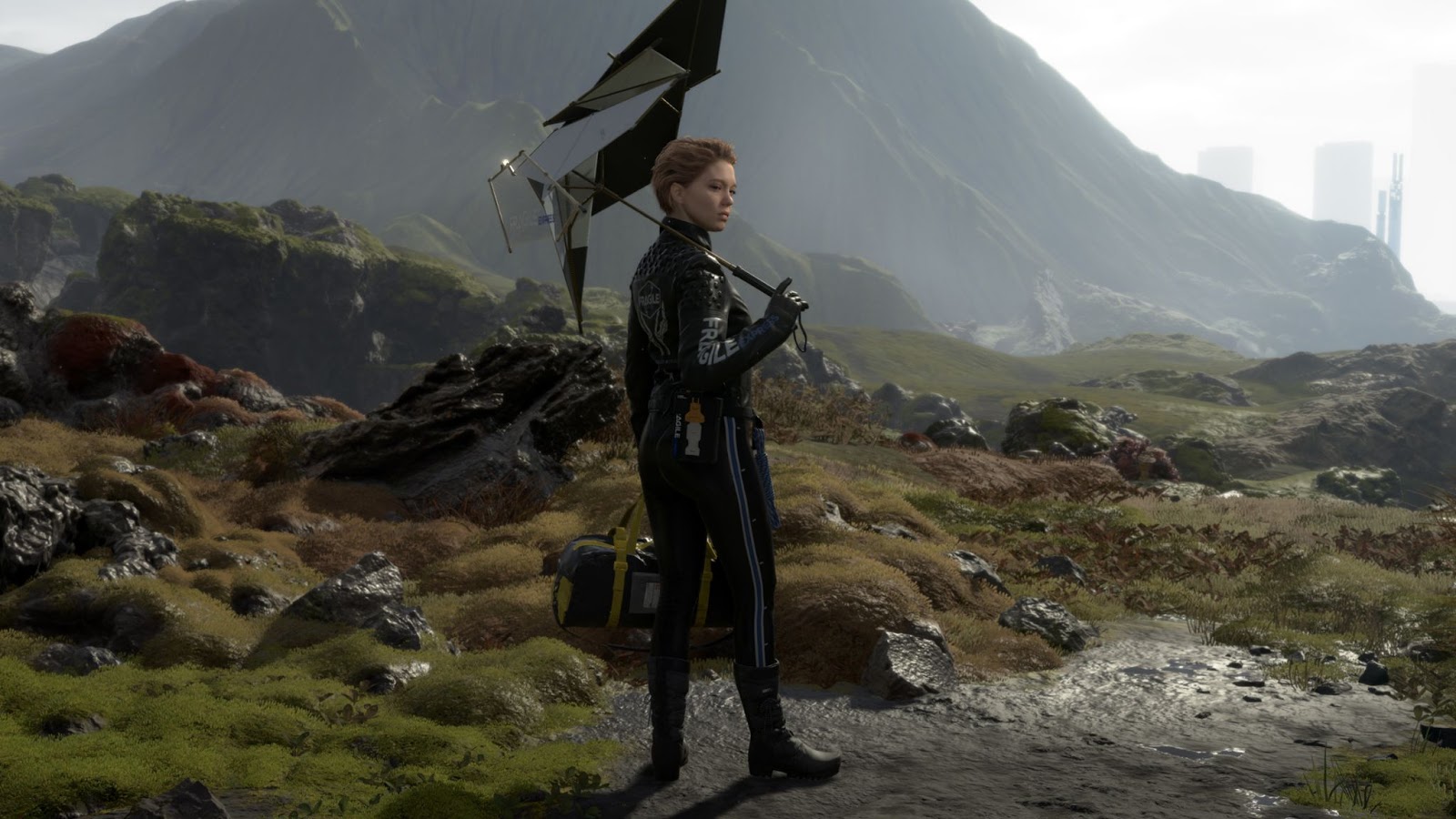 With strange, otherworldly entities razing the landscape, and mass extinction fast approaching, Sam Porter Bridges must travel across the wasteland to save humanity.
The desire for human connection is what drives this genre-defying action from Kojima Productions. The all-star cast includes Mads Mikkelsen, Norman Reedus, and Lea Seydoux.
They all work together to bring the tale of an Earth ravaged by a supernatural plague to life. Humanity is being driven to extinction, and it's up to you to save it.
Refreshing Story
There hasn't been a video game storyline quite like that of Death Stranding, certainly not one that is told with such impressive visuals, acting, and storytelling.
The game will have you on the edge of your seat from beginning to end, and you'll spend hundreds of hours exploring everything the game has to offer.
Bloodborne
In Bloodborne, you'll hunt your nightmares in search of answers in Yharnam, an ancient city now cursed with a strange endemic illness that spreads through the streets.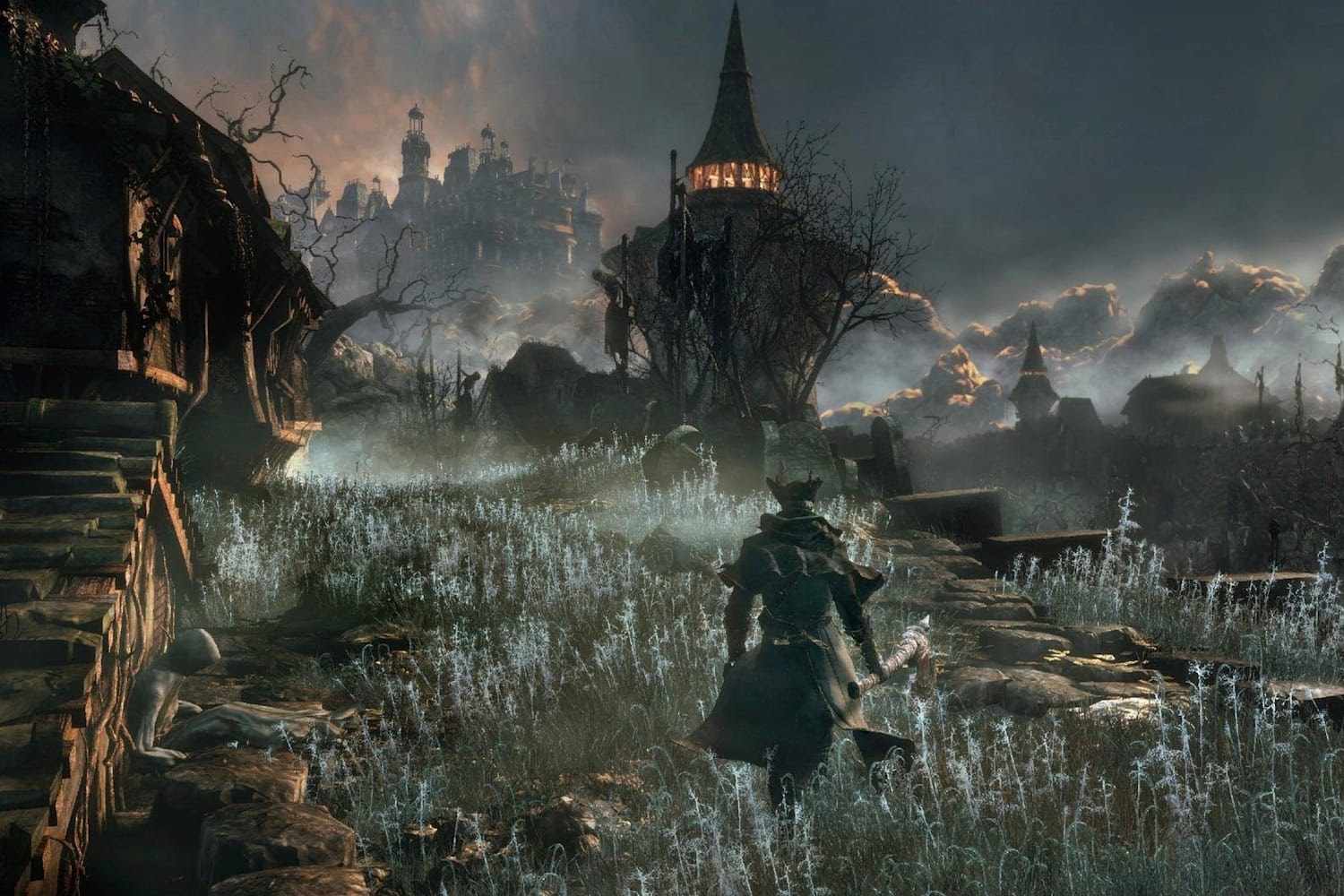 Madness, danger, and death creep around every corner, and you need to discover the world's darkest secrets if you want to survive.
The game takes you into a refreshing new world, the likes of which have never been seen before.
The gameplay is challenging and rewarding, and the story is truly gripping.
A Unique Souls-Like Game
Bloodborne features gameplay, combat, and an environment that is reminiscent of the Dark Souls series.
However, the game is truly unique and offers a refreshing take on the genre.
Monster Hunter World
Monster Hunter World has you embark on a dangerous hunting expedition to learn more about a newly discovered continent known only as New World.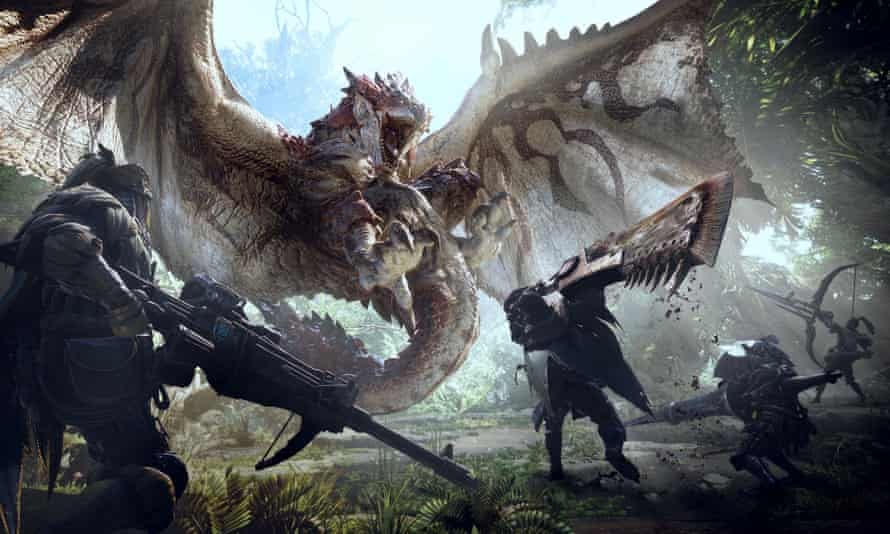 As the name suggests, you'll hunt down some of the most fearsome Monsters the world has never seen.
Each new Monster you discover will present a new threat and challenge and will demand a hunter's instinct and careful planning to bring down.
Doing so yields plenty of rewards, like materials to craft new, more powerful weapons and armor.
New Materials and Accessories
Monster Hunter World features, of course, new Monsters but also new weapons and armor for you to make use of.
Taking down Monsters will yield materials that you'll use to craft your items and become a more powerful hunter.
Summary
There you have it, folks. Those are some of the best backward compatible games for the PS5.
If you own any of the games mentioned here, you'll be happy to know that they'll work perfectly fine on your PS5. Happy gaming!