Clash of Clans is the most addictive free-to-play mobile game of all time, and this reputation is not fading anytime soon. From little kids to adults, the game's craze knows no bounds in any age category.
While the game is free to download and play, it still has in-game currencies called Gems required to proceed in the game. Players need to collect more and more Gems to buy resources, expand their empire, and defend it.
There are several ways to earn these Gems in the game, however, sometimes that just might not be enough. So if you're looking to bag some more (and free) Clash of Clans Gems, this article is just for you.
About Clash of Clans
A game fraught with action, politics, and epic warfare, Clash of Clans by Supercell is an isometric 2D top-down strategy game. The players have to build a village, forge an army, and attack enemies to strengthen their gameplay.
Players have to collect Gold, Elixir, and Dark Elixir to build a village, and constantly train troops to defend it. To protect their kingdom from invasion, players need to constantly upgrade their arsenal and mines.
Even the warriors and heroes that players employ have to be earned through a four-tier troop system. The primary aim is to attack and raid other players in the kingdom to gain a good PvP ranking.
Finally, the players have to join a clan, combine their troops with other players' troops, and battle it out with rival clans.
Clash of Clans Key Features
Clash of Clans is primarily about resource-management. You have to use your gold judiciously to tackle the following challenges-
Village Building
The main goal is to conceive and protect your virtual kingdom by collecting resources and using them judiciously for an attack as well as protection. You will also need to shield your civilians by building improvements and defensive structures in your village.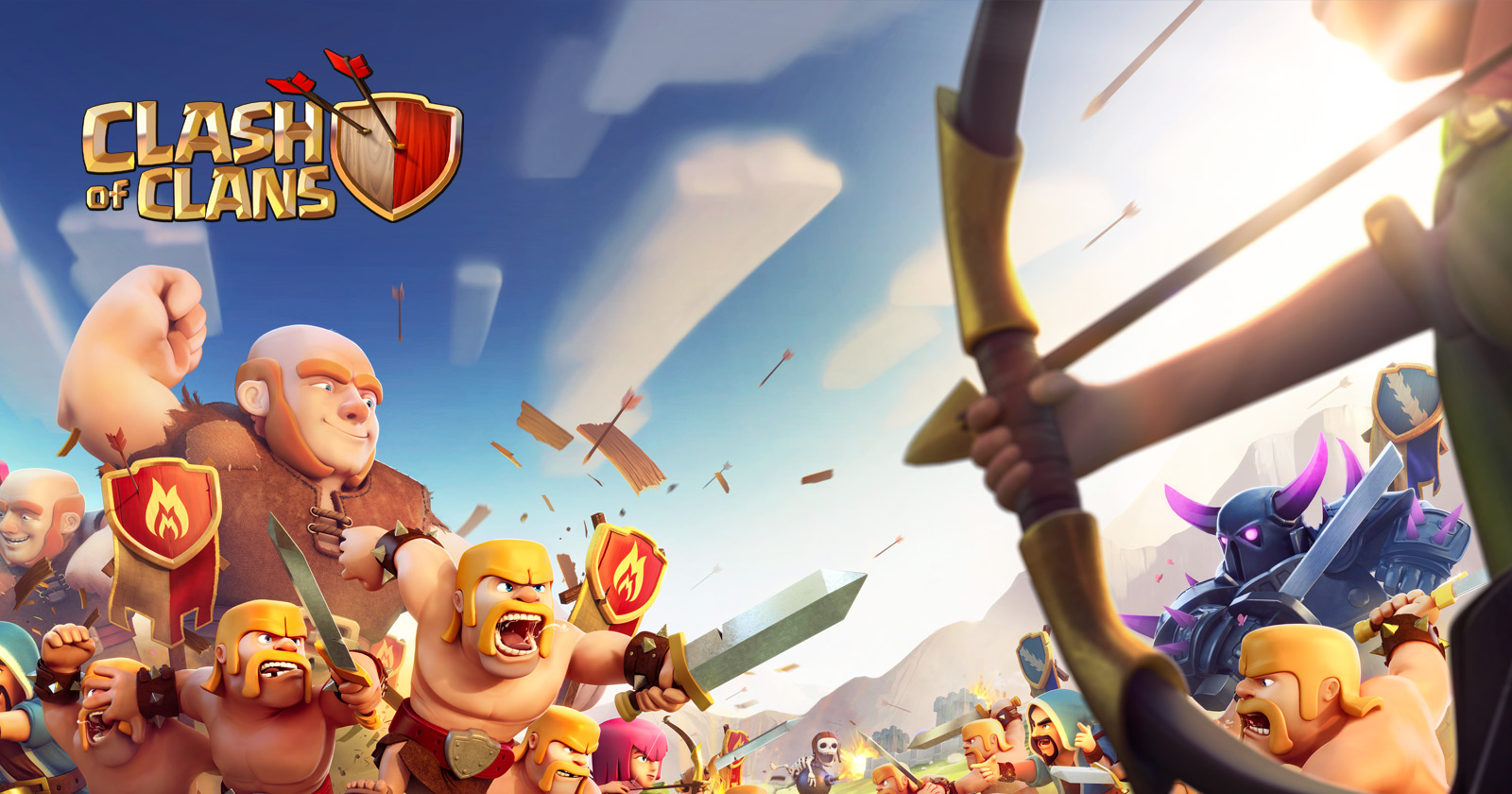 Single-Player Warfare
These are basically campaigns against non-player characters like goblins and this feature lets you both learn the game basics and earn rewards.
You get the chance to enhance attack skills by raiding preset villages or encampments of these characters. There are 75 single-player campaign levels in the game amounting to a total of 225 stars.
Intense PvP
In the Player vs Player (PvP) mode, you have to raid other kingdoms and join a clan to engage in big-scale clan warfare. It's all about forming allies and choosing your opponents wisely.
Tactical Deployment
Just like you can attack other bases, your own base is also under threat. That's why it's important to strategically place your troops on the map of the kingdom.
One right or wrong placement can either lead you to victory or break your defense, leading to lost resources.
What Are Gems in Clash of Clans?
Gems are the emerald in-game currency of Clash of Clans used to purchase several resources to proceed in the game. You start with 500 Gems in the beginning and then earn more by completing achievements or purchasing them with real money.
You can also earn gems by competing in events or mining them in the Gem mines. Gems are extremely important in Clash of Clans because they can be used to buy resources like Gold or Elixir.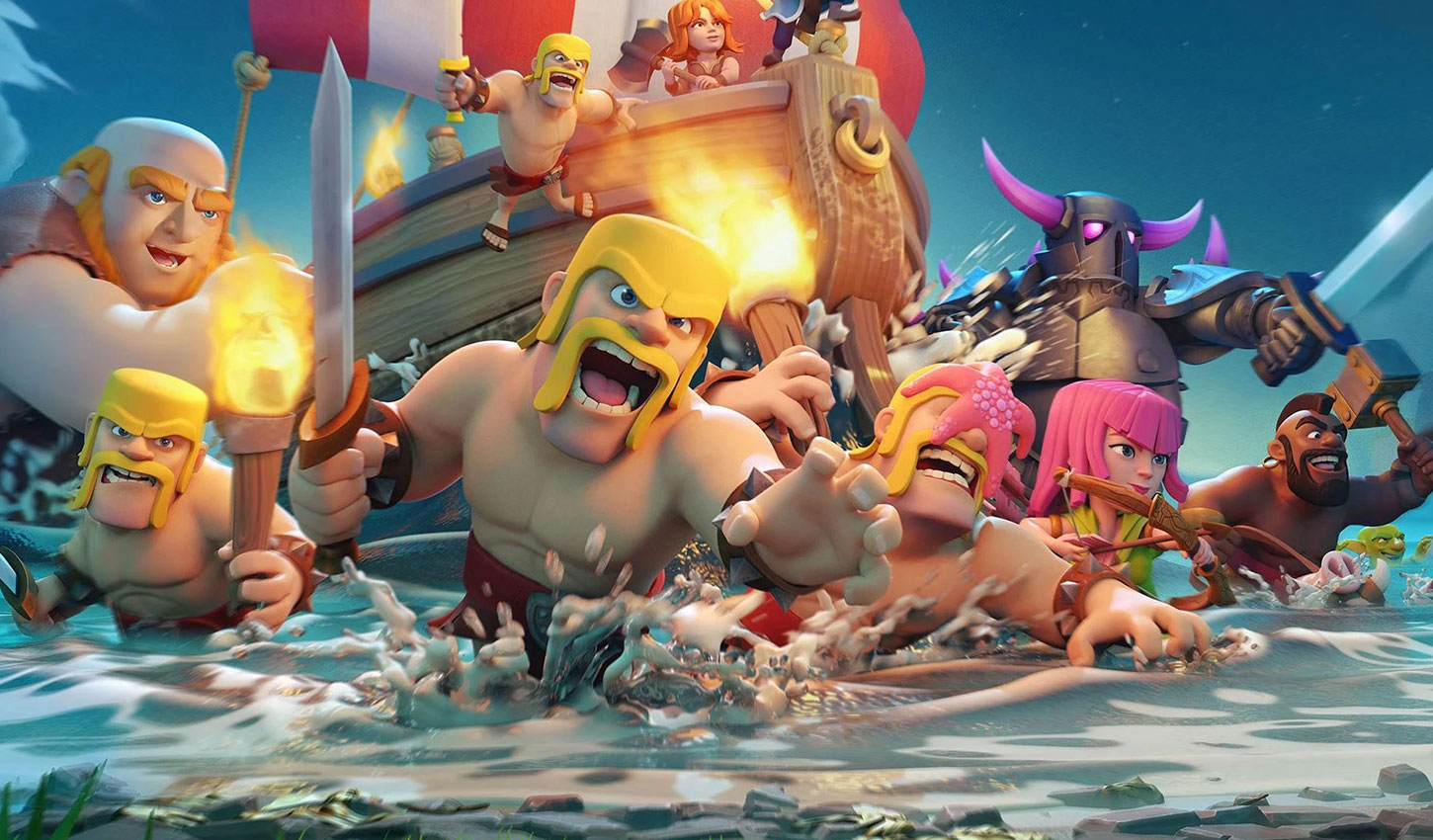 Gems can also be spent to instantly finish training queues in Workshops, Barracks, and Spell factories. Useful items like Pirate Flag, Builder's Huts, and Mighty Statue can be bought with Gems.
Furthermore, you can recover the 'Heroes' faster with gems, instantly get new sets of bonuses, or activate the clock tower early. The list is endless! In short, Gems are tokens of success in the game and the more you possess, the easier it is to get a victory.
How to Play the Game?
Clash of Clans is an engaging game that can take hours to learn and master. Keep in mind these guidelines as you start your game set-up.
Complete the Tutorial
The game starts with four basic settings: Town Hall, Army Camp, Gold Mine, and Builder's Hut. Upon activation, the game gives you a default tutorial on how to build your village, attack other bases, train army troops, and get new resources.
When you finish the tutorial, you will find a cannon, elixir collector, storage, and barracks with trained troops as your basic resources. Tip: Place your townhall right in the center of your kingdom for better protection.
Visit the Shop
It's time to establish the buildings in your village. The shop is the little gold-hammer icon in the bottom-right corner of your screen. Along with buildings, you can purchase traps, walls, decorations, treasures, and shields in the shop.
Ration your Gold, Elixir, and Gems
Gold, elixir, and gems are the three types of currency that help you buy upgrades and features in the game. It is tempting to use your gems right away but the trick to is use only exactly as much as you need.
This will help you make prompt purchases and upgrades right when you need them.
Protecting Your Town
Protecting your town is of paramount importance in Clash of Clans. Once your town hall gets captured, it's all over and you have to start from scratch.
While setting up your buildings, make sure you place the walls strategically and only around important buildings. Concentrate your base in one area and position the builder's huts and troops around it.
You need to make sure that your storage is constantly in a defensible position to avoid getting raided. Another smart trick is to place your builder's huts in the corner of your village. This can help you delay enemy attacks.
Acquiring and installing traps in unexpected places can also be a life-saver for your kingdom. When you have enough resources, invest in archer towers and air defenses.
These upgraded defense tools cause maximum damage to the enemies and buy you ample time to strategize your resistance.
Attacking Others
Attacking and raiding others' kingdoms can help you acquire a lot of valuable items and trophies. Whenever possible, deploy troops to an easy defender. This will help you get access to their resources.
Raiding is also a great option if you are running short on resources. Stealing valuables is much faster and easier than mining for them. But before raiding a town, verify that they have enough resources.
Also, check for their walls and defenses and raid only if there is a high risk vs return value.
How to Get Free Gems in the Game
Although there are unlimited ways to 'earn' Gems in the game, you can also get some for free in the following ways.
Lending Your Troops
If you help another player by lending them troops, you get rewards in return. This tactic can be used when you have extra troops left after guarding your property.
Inviting Friends
If you invite a new friend to join the game, you'll get Gems as rewards when they sign up. You can invite as many friends as you want and get rewarded for the same.
Clearing Objects
You will notice that there are unwanted objects like trees, mushrooms, bushes, and stubs constantly growing around your village. You can clear the area and get 5 gems in return per object.
Luckily, these objects appear again from time to time and you can keep clearing them to bag some extra Gems.
Get Your New Items from the Store
Whenever you get more items from the store, you stand a chance to get some Gems as rewards.
Look for New Events
Winning events can get you a lot more Gems than most of the tricks. So, keep looking out for new event announcements in the game and get the chance to bag more Gems.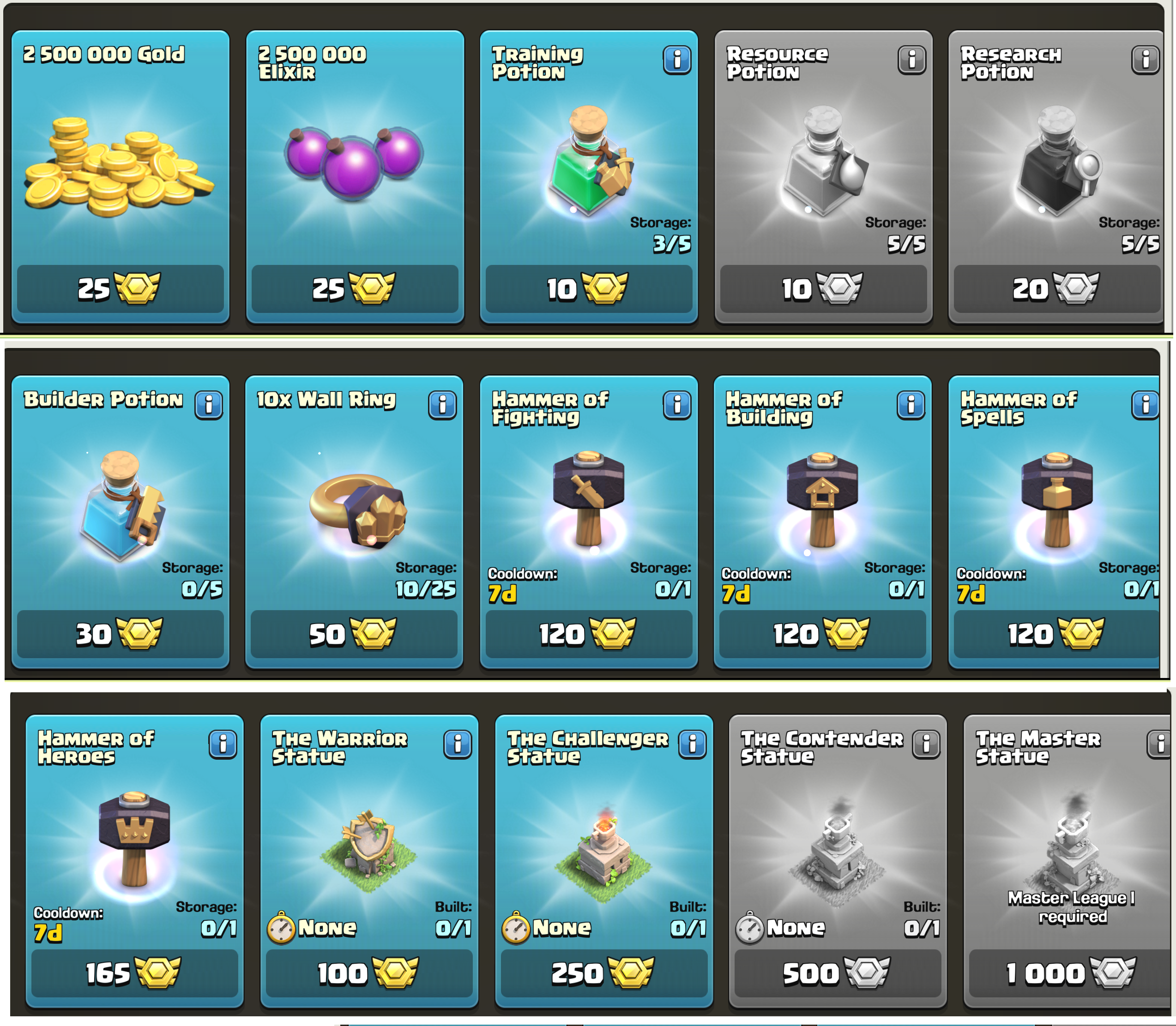 Supercell Clan Gems Gifts
Although this tactic is not guaranteed to help, some players claim to earn a significant amount of gems doing this. On special occasions, Supercell announces Clan Gems Gifts under when any 20 clan members can get free Gems.
If any single member buys Gem during that period. But it will require you to join various clans to see where you can find existing Gem pouches in the chatbox.
Reach New Leagues
The more success you have in the game, the better are your chances to win new Gems. Whenever a player reaches the Masters League and Champions League, he/she gets 1000 and 2000 free Gems respectively.
Tips to Ace the Game
Now that you know the ins and outs of Clash of Clans, it's time to up your game with the help of some tried and tested tips. The best strategy for any free-to-play game that works on currencies (like Gems) is saving.
You have only a limited number of Gems that you accumulate as you progress through the game. While it may be tempting to use all of them for trivial benefits like speeding up the tasks or getting early recoveries, it's better not to.
Another important strategy to get success is building as many walls as possible between your assets and the outside world for safekeeping. Before choosing a target, decide your goal for raiding.
If it's getting more resources, you should send Goblins instead of troops. And if it's about getting more stars, then it's wiser to invest in troops. You must also look at their Town Hall level, which determines how much of a cut you'll get in the spoils.
Choose the Best Clans
Next, you need to make sure your Clan game is up to the mark to succeed with team efforts. You should try to be a part of stronger and more experienced clans and also get advice from seniors players to plan your strategy.
Lastly, it's very important to be patient with the gameplay as it pays in the long run.
Conclusion
That's it, now you know all about earning free coins in Clash of Clans (and a lot more). These tricks and tips will only get better with practice and you might also find more of such hacks as you play the mobile game often.
Consistency is the key to get maximum output from any applied method of earning Gems.