Many individuals have grown up with fond memories of playing The Sims and for good reason. It allows people to build a world entirely on their own terms and to push the boundaries of reality.
From creating characters on Sims that reflect various types of personality to building architectural wonders, there is no denying that The Sims has greatly influenced people from around the globe.
It also became highly popular thanks to its main currency, Sim Cash. That popularity has also led to the creation of Sims Mobile. So now folks want to know how you can get cash on Sims Mobile and we're going to tell you.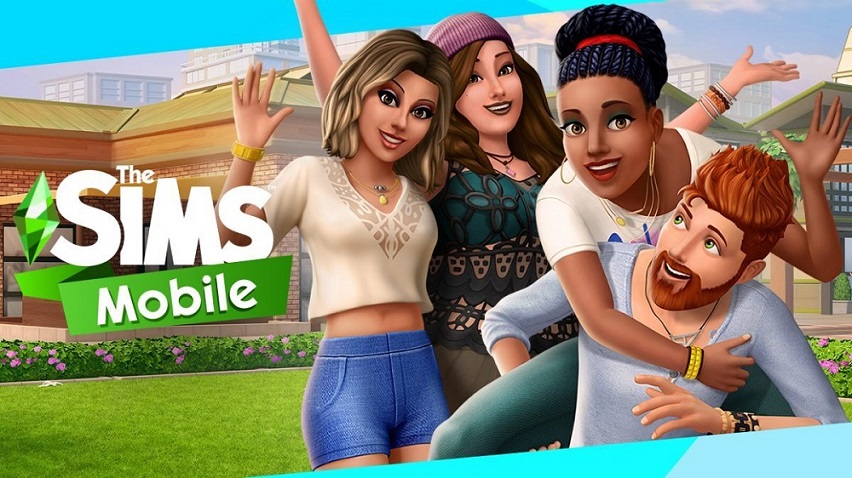 What Is Sims Mobile?
The Sims Mobile is a mobile application developed and produced by Electronic Arts (EA). Considered a life simulation game, this provides individuals with the avenue to create and manage their own Sims or characters as they see fit.
The objective of the game is simple. Apart from building new worlds and managing the lifestyle of characters in the game, players are tasked to enter into relationships, engage in meaningful activities, build houses, and many others.
Key Features of the Game
One of the main features of the game is being able to create unique Sims. Each player can freely customize characters according to their own preferences.
From the hairstyle, clothing, accessories, and overall appearance, users have control of just about any little thing and almost every action.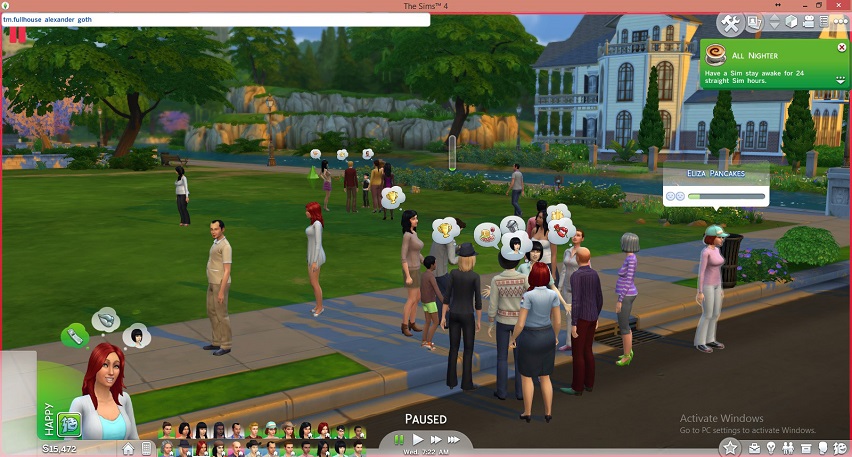 The Sims Mobile is also about building and even simulating new worlds. Because of this, players are also capable of building not only their homes but also designing the overall layout of the city or town that they are in.
Equipped with a multiplayer system, this allows characters from around the world to interact with each other even when they are miles apart. From socializing with one another, meeting other people, even entering into relationships, the world is their oyster.
Learn More About Sims Mobile Cash
SimCash is one of the primary forms of currency in the game. It is also the premium currency in Sims Mobile. While this can be bought for a price using real-life money, there are several ways to get free Sims Mobile cash.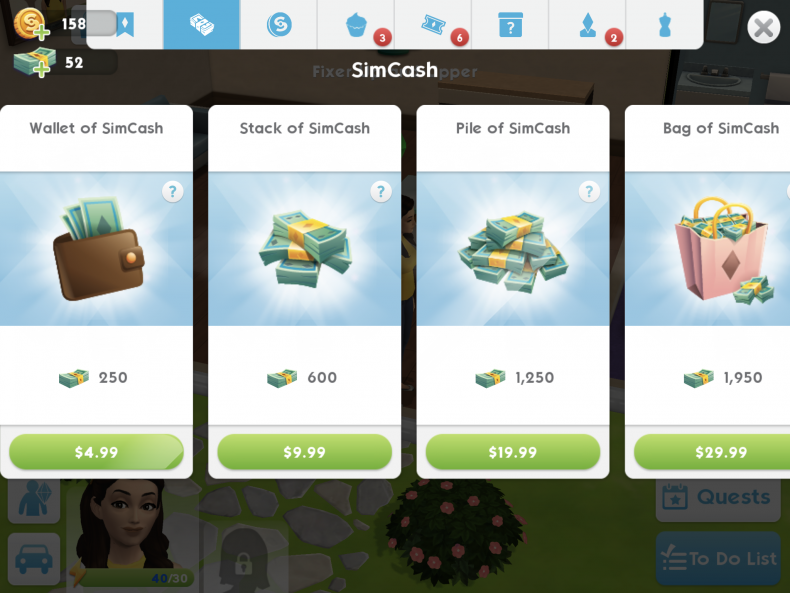 SimCash can be used in a variety of ways. For one, it can be used to buy more Simoleons as well as purchase other essential items in the program.
These include purchasing essential materials to build houses and other infrastructure and even buildings themselves. More than this, SimCash can also be used by players to speed up timers.
Timers that can move faster allows players to control their characters to do other more meaningful activities, rather than simply wasting time and waiting for tasks to be done.
Importance of SimCash in the Game
SimCash is hard to come by in Sims Mobile. As the premium currency in the game, users are advised not to spend it frivolously and instead, spend it in a more strategic manner.
Cash is particularly helpful for those interested in leveling up their houses and buildings in a shorter amount of time. In addition to upgrading certain amenities and infrastructures, SimCash can be used to purchase more Sims.
In particular, you get a third and fourth one which can help widen a player's network within the game. The money can also be used to upgrade and customize appearance.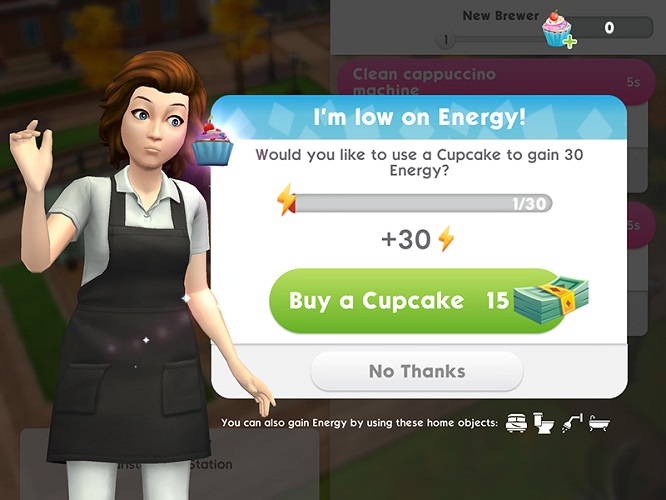 Moreover, SimCash can also be used to purchase Simoleons, cupcakes, and packages. These contain heirlooms and other vital objects within and can only be bought under the in-app purchase menu.
Heirlooms can also be refreshed using 10 Simcash per refresh.
Ways to Get Free Sims Mobile Cash
As mentioned, there are a number of ways to play and earn Sims Mobile cash for free. Below are some ways players can do so without paying a single cent in real life. Take a look.
Play the Game Every Single Day
One of the easiest things a player can do is simply play the Sims Mobile every day. With the Sim being able to be controlled by players, users can simply instruct the characters to do the tasks and log out.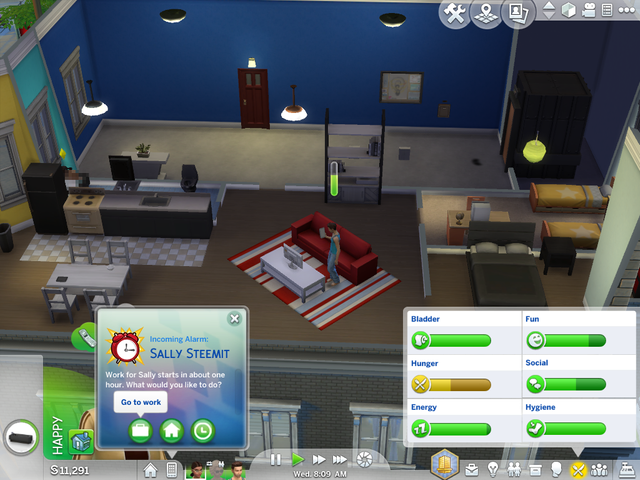 Taking on a more active role, however, can be more fulfilling, especially as it can yield more SimCash for free in a shorter timeline. Bear in mind that this is only possible provided players guide their Sim in doing the task exactly as intended.
Playing the mobile app and tending to the Sims will give characters more experiences over time. Completed experiences and tasks are rewarded with cash.
So playing on a daily basis will allow players to gain cash that can be used to improve the lifestyle of the Sims in the game.
Watch Video Advertisements
Another effective way to get free Sims Mobile cash is to watch video advertisements. These commercials come every so often, so make sure to take advantage of these every chance possible.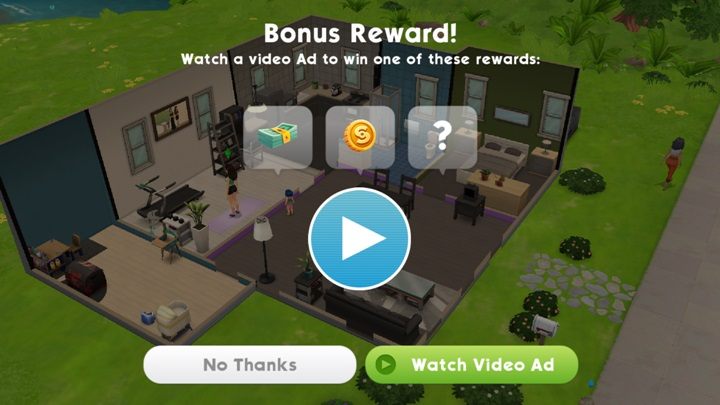 These ads only come after finishing a task, forging a successful relationship in the game, or completing a hobby event. While the aforementioned tasks will provide specific rewards, Sims Mobile lets you earn more cash by watching these advertisements.
Video advertisements can also be accessed by tapping in the mailbox located directly outside the Sims' house.
Players also have the option to view these video advertisements by pressing on the blue triangle located on top of the objects in the game. These will provide a variety of currencies.
Complete the To-Do List
To-do lists can be taxing for most people, but when it is rewarded by the game, individuals will likely want to complete more activities. The same principle applies to the Sims Mobile where completed tasks for the day are given 3 SimCash and 200 experience points.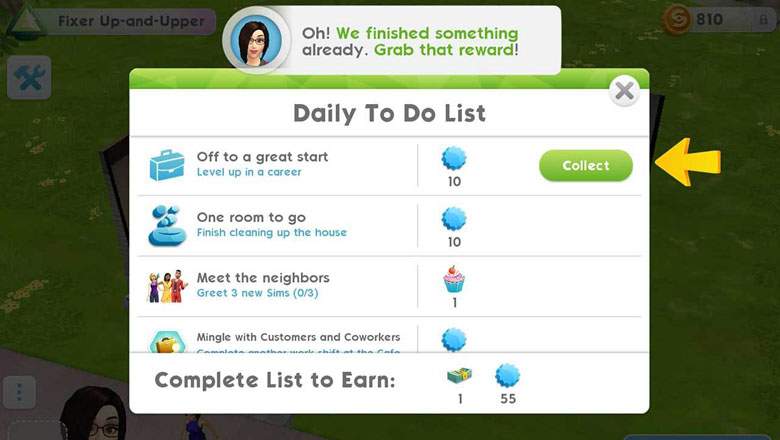 Albeit gaining smaller cash rewards, bear in mind that these daily tasks are made available every single day. This means players can get the chance to rack up money for every to-do list completed.
Consider Taking On Quests
Similar to completing to-do lists, quests also provide players and Sims with cash rewards in the game. Quests are given on weekly basis and these can only be completed in a particular time frame. Each quest usually has five stages and each stage is rewarded with 1 SimCash and 200 Simoleons.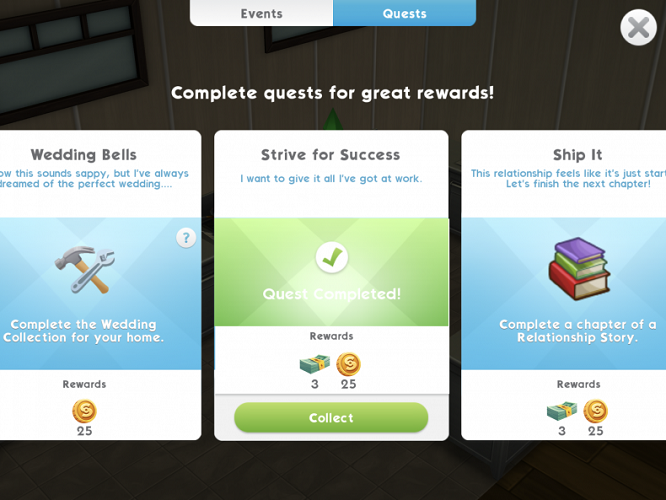 Completing quests is a great way to boost SimCash. A great trick to finding the best and most profitable quest is poring over the quests list for the week and find the one that will earn players the most money.
Quests are added every so often, particularly when Sims are able to gain more experience or as they go through different story chapters.
Some of the more popular quests are finishing relationship storylines, participating in career story chapters, and even decorating the home.
Participate in Long Events
Earning money even while away from the game is one of the greatest rewards that the Sims Mobile provides its players.
This way, even when users are not actively playing and managing their characters, they will be able to rack up some cash and some experience points as well.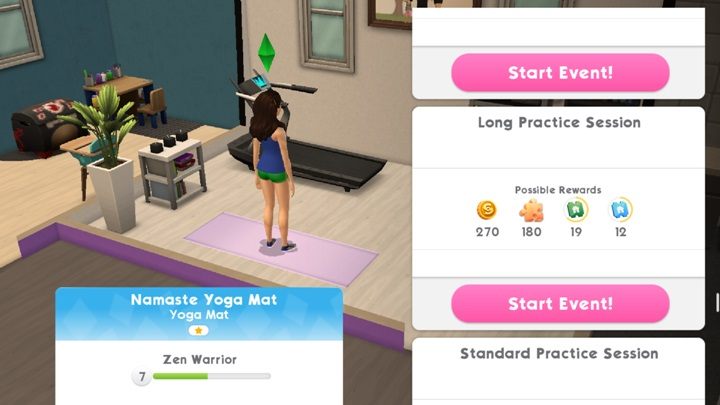 For those who are going to spend some time away from the game, giving the Sims some long-term events or activities to do is an excellent idea.
Not only will it further the goals of the Sims, but it will also leave them more adept as they deal with various circumstances.
Leaving characters inactive in the game will only do players and their Sims more harm than good. Exiting the game without long events for Sims to participate in will result in money lost.
Tips and Tricks for Getting Free Sims Mobile Cash
Obtaining free Sims Mobile Cash can be quite challenging, especially for those who are new to the game. Below are some tips that can benefit players as they navigate the gameplay and work their way to earn more of the game's premium currency.
Opt for In-Game Specials
Spending real-world money is definitely not ideal for avid gamers. However, for players who are keen on earning and getting their hands on some quick SimCash in the game, opting for special discounts and offers can do a world of good.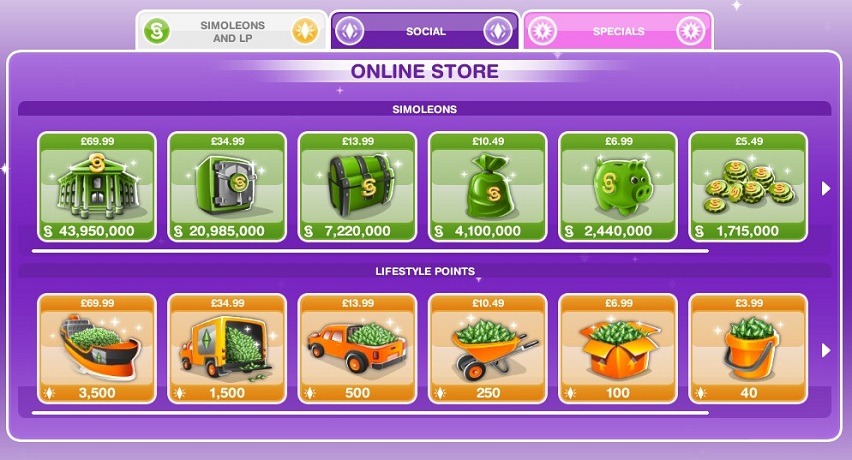 More often than not, the mobile game provides in-game specials that make buying SimCash more appealing. For example, the game sometimes offers 300 SimCash alongside 100 fashion gems for just $4.99.
That's a great deal considering SimCash is truly hard to come by. With such prices, each SimCash just comes around to 2 cents, making for a truly irresistible deal.
Take a Look Into the Event Freebies Bag
Many people make the mistake of ignoring the event freebies bag. This bag gives a ton of surprises and rewards to players every so often, so perusing this daily is of great advantage.
To see what's in store, players are enjoined to tap on the event image. This will lead them to the goodies and quests page.
Underneath the goodie bag, tap on the view button and this will come up with a particular reward for the day. Some of the rewards are cash, so keep your eyes peeled.
The Bottom Line
Playing Sims and getting free cash in the game is definitely easier with the tricks mentioned in this article. With this guide, users can make Sims Mobile even more fun to play by having more cash to throw around.