It's difficult to choose a unique mobile game to play, especially with hundreds of them having similar gameplay. This is why Join Clash 3D will always remain one of the best survival racing mobile games out there. It has interesting features, easy-to-learn gameplay, amazing and colorful graphics, and smooth controls that make it very nice to play.
Join Clash 3D is a survival racing game where players need to collect and recruit as many people as they can along a path while also dodging traps and obstacles. At the end of each level, they will need to storm a castle and take over it or face a powerful boss.
Players who successfully take the castle or defeat the boss wins the game and collects prizes. Learn more about the game, how to play it, how to download, how to get coins, and more with the guide below.
How to Play Join Clash 3D
Never Forget to Collect Keys
How to Earn Coins Fast
Make Good Use of the Coins That You've Earned
It's Okay to Lose Some People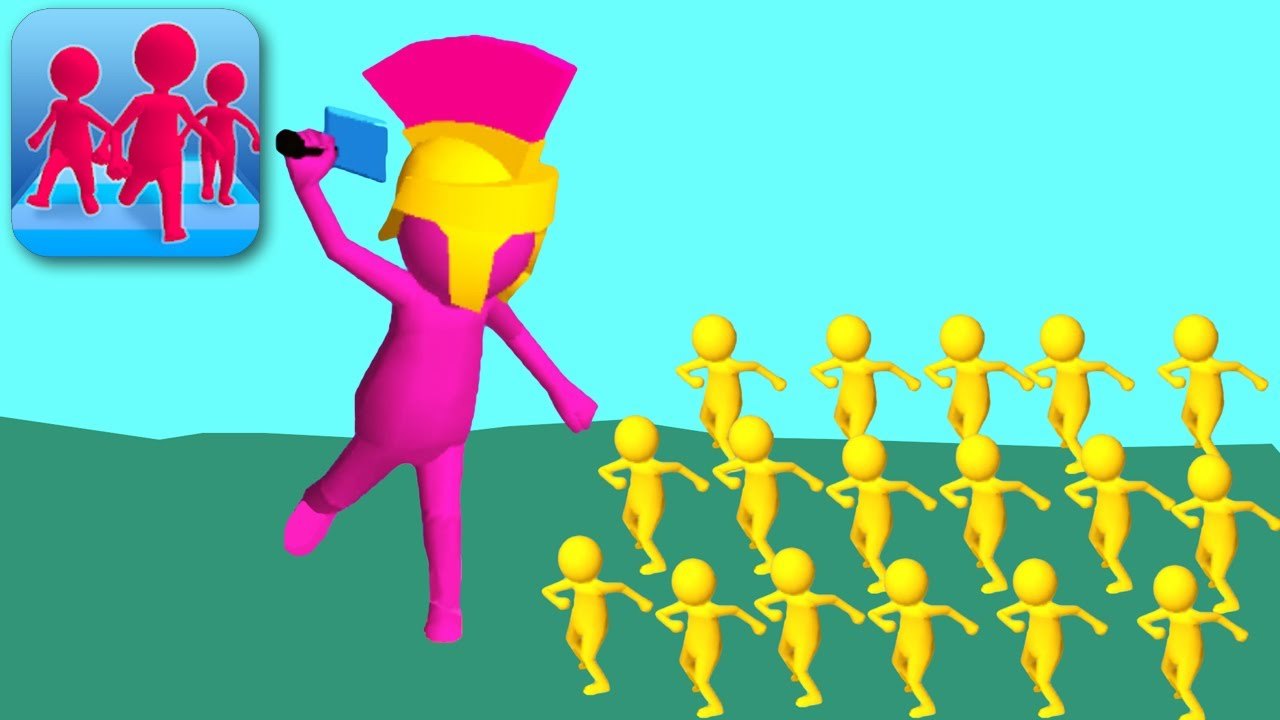 How to Play Join Clash 3D
Join Clash 3D is one of the easiest mobile games to play. All you need to do is to gather as many people as you can while moving forward and also dodging obstacles.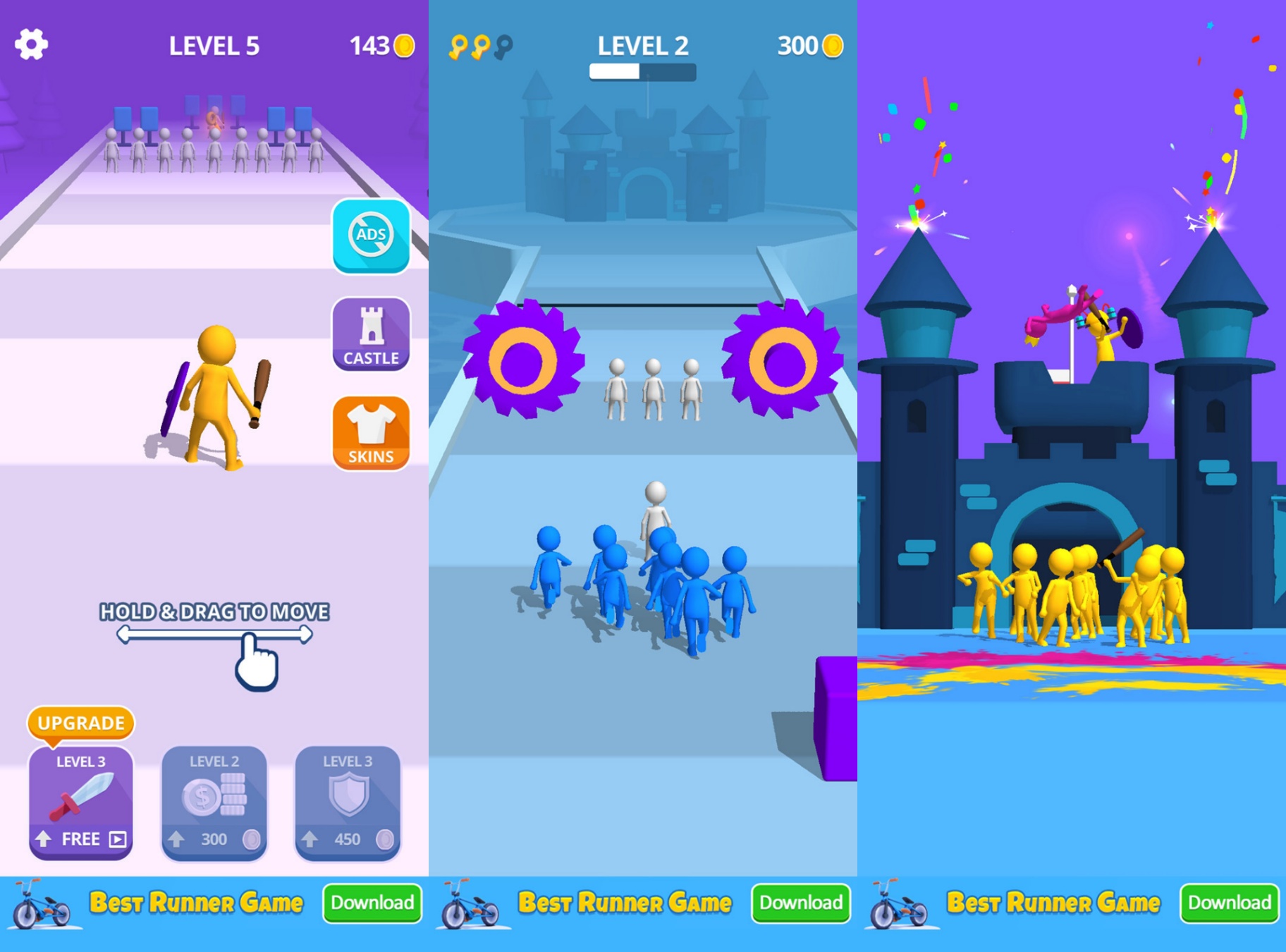 You will also need to collect golden keys along the way to open rewards later on in the game. Clashing through walls or hitting obstacles will decrease the number of people you have in your crowd.
However, if you manage to gather a lot of people to join you in the crowd, you will have an army to fight the enemy defending the castle. Make sure that you have enough people to fight as an army in order to capture the castle and win each level.
After completing several levels, you'll also encounter bosses which will require even more people to join you in battle. As always, collect more people in the crowd to overwhelm the boss and win.
What Are the Features of Join Clash 3D
Join Clash 3D has some of the simplest mechanics but the features of the game make it more challenging for seasoned players. Each level is unique with different traps and obstacles for players to dodge and survive.
Join Clash 3D also has a game mode called Survival City game where players will have to survive an onslaught of enemies while collecting as many people as possible in a never-ending battle. Survive for as long as you can and prove to the world that you are the best player in the game.
Join Clash 3D has some of the best swipe controls which make playing the game a lot smoother and more intuitive. Players can also receive rewards and gifts upon completion of certain levels or achieve feats never done before by any other player.
Never Forget to Collect Keys
As mentioned above, one of the features of the game is keys. Keys are important in the game as they help open new gifts that players can use.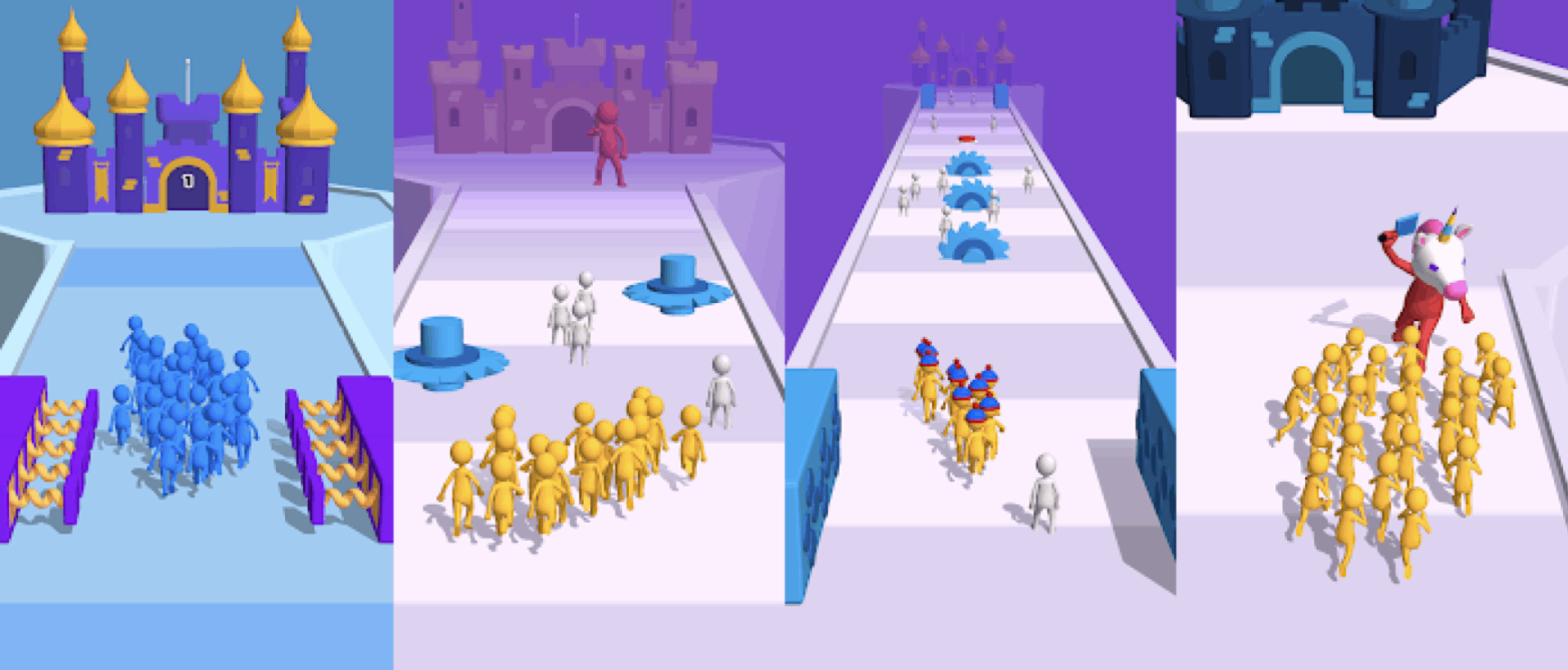 There are three keys waiting to be collected on several levels in the game. Once you collect all three, you will be able to use the keys to open gift boxes.
These gift boxes contain random rewards such as cosmetic items. These cosmetic items don't provide any strategic advantage in the game and are mostly considered collector's items.
If you want to get more out of the game than just winning levels, be sure to collect these keys.
Play More Levels to Receive Free Gifts
There is another way to receive free gifts apart from collecting keys to open gift boxes and treasure chests. All you need to do is continue playing the game and finish a few more levels.
At the end of each level, you'll see a meter that shows you the percentage before you reach completion. You'll need to play more games to add to that meter and once you reach a hundred percent, you'll be able to unlock the gift and receive even more prizes.
Take note that these gifts provide no advantage. They are plainly given as rewards for the player's hard work.
How to Earn Coins Fast
Coins are one of the most important aspects of playing the game. They are commonly used to purchase new cosmetic items. Many players often want to purchase the most elaborate and most expensive items in the game.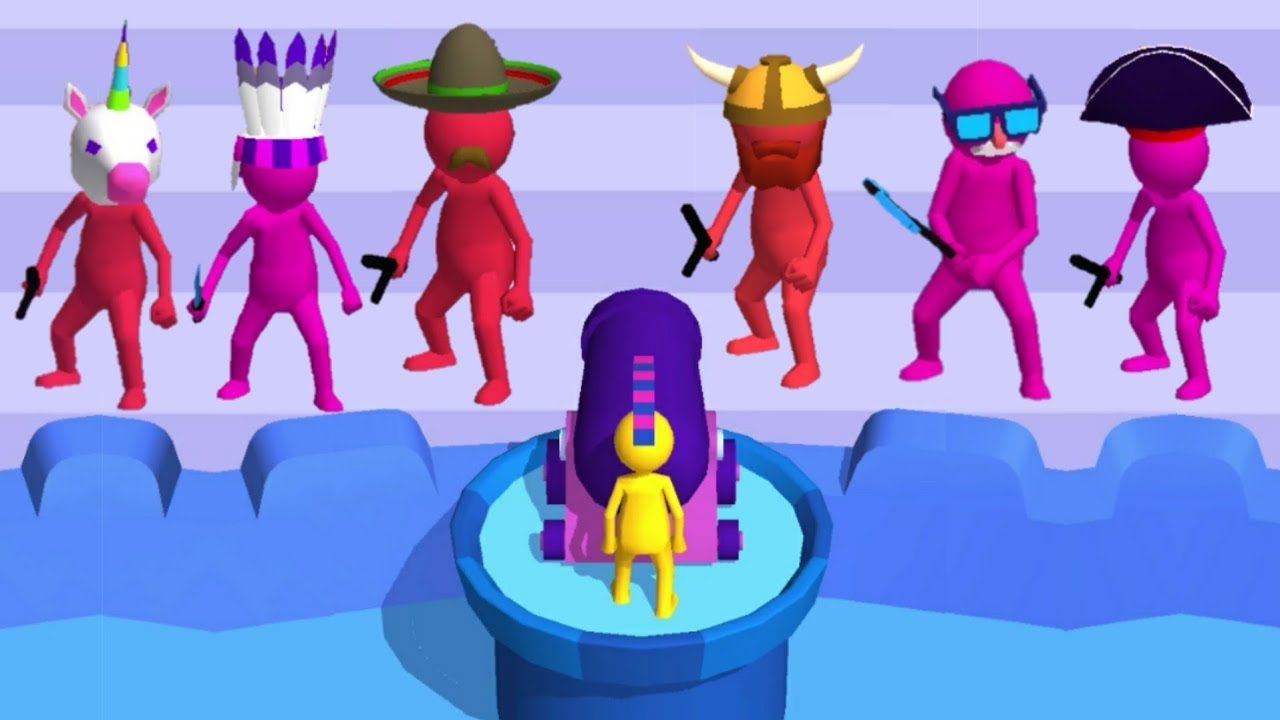 This is why many aim to get as many coins as possible in the shortest amount of time. The best way to earn coins is to simply play the game.
After completing each level, you'll receive a good amount of coins. The number of people you gather in the game equates to the number of points and coins you get after each level.
Getting to the end of the level with a lot of people will result in more coins. Additionally, try to beat the boss as fast as possible to get more coins.
Watch Ads and Double the Amount of Coins You Earn
Playing the game to earn coins will only get you a certain amount. Thankfully, there are still various ways to get more coins so you can purchase the cosmetic items that you want. One of the best ways to earn coins and even double the amount that you can earn is by watching ads.
The option of watching ads is often offered at the end of each level. Some might not be interested in watching these 30-second ads but for those who want to earn coins as fast as possible, watching these ads will help you do so. Finish watching the ads and collect your coins immediately.
Take advantage of this option to help you achieve what you want in the game.
Make Good Use of the Coins That You've Earned
You might be too focused on earning coins just so you can buy the best cosmetic items in the game but coins do serve another purpose. As the game goes, each level becomes progressively challenging.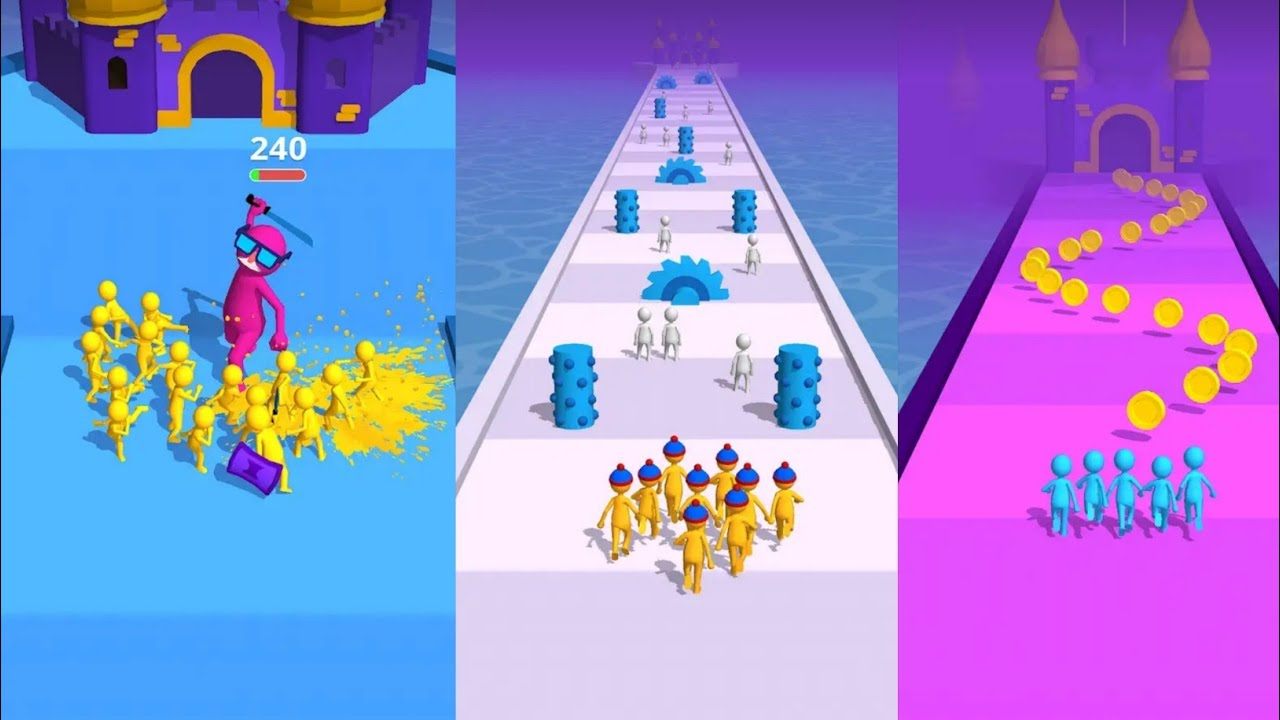 There will be times when you'll have to make more effort in strengthening your crowd or even equipping them with weapons, especially during castle and boss fights.
Coins allow you to purchase weapons for your crowd. It also helps you upgrade your stats such as additional damage, additional income, and additional defense.
All three are an important part of surviving the later stages of the game. Make good use of your coins and upgrade accordingly.
Get Free Upgrades by Watching Ads
Ads will always be part of playing mobile games. It is much better to take advantage of watching ads to help you save some of your coins, especially when used for upgrades.
Go ahead and watch some ads and get free upgrades. Make sure that you exhaust all of your coins in upgrading first before you aim to purchase any other items in the game.
You'll surely thank yourself for prioritizing upgrades and watching ads in this game.
It's Okay to Lose Some People
Many players always make it their point not to lose any of the people they've collected throughout the level. However, the game is designed to be challenging even in the early stages.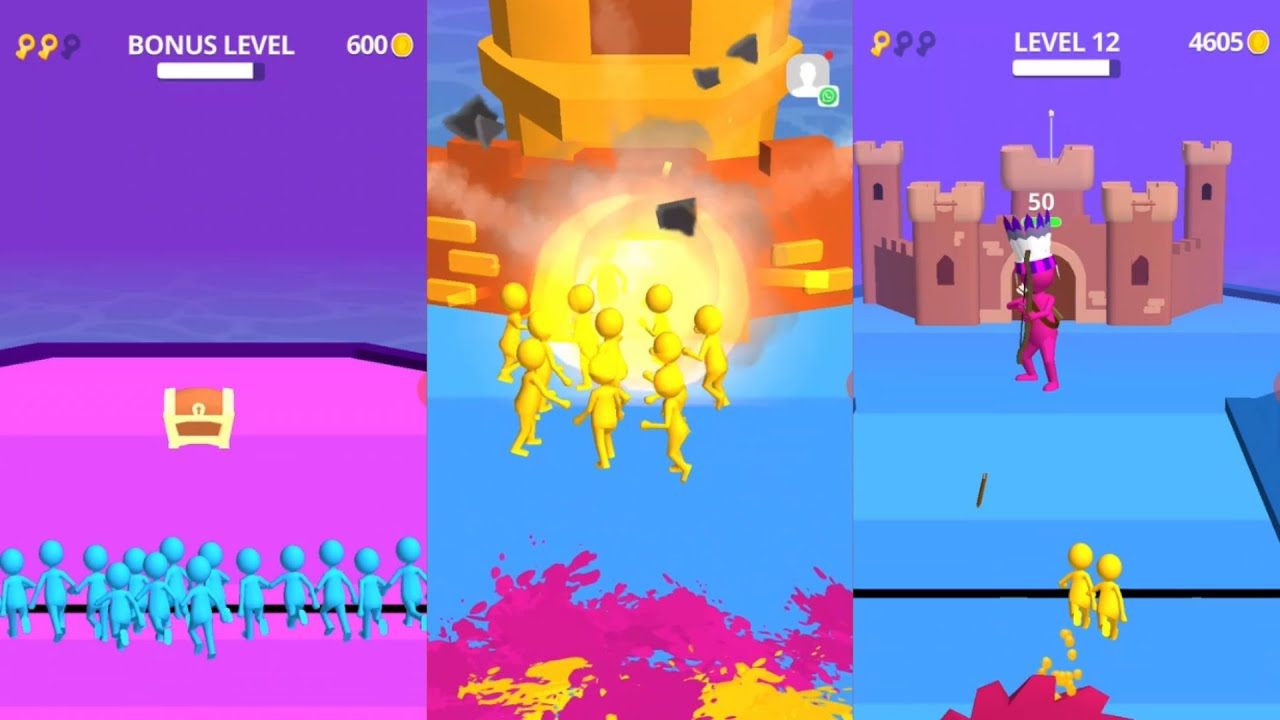 You will lose some of your people but it is up to you to find out how you can balance losing some while gaining more. The people you collect are critical to your game. They will be the ones to fight off the enemy to take over the castle in the end.
If you charge towards the castle with very few soldiers, you'll end up replaying the game again. Try to balance the number of people and aim for a more realistic number of people to take to the end.
It is impossible that you'll be able to carry all of them to the end, especially with how the game is designed.
Downloading Join Clash 3D
Join Clash 3D is now available for download at the Google Play Store and the App Store for all mobile devices. Search the title of the game within the store and tap Install to begin downloading the game.
Wait until the game is fully installed before you tap Open to launch the game. Join Clash 3D offers in-app purchases to remove ads by using real money. You may link your preferred payment option to enable this feature.
All cosmetic items are unlocked once you enable this feature and you won't receive any other bonuses in the game apart from the ones you get when playing.
Conclusion
See how far you can go and test your ability to run this survival race, beat bosses, and capture multiple castles. Join Clash 3D might be easy to play but it's harder to execute especially when playing the tougher stages of the game.
Make sure you follow the tips mentioned above to collect as many coins as possible and gain the proper upgrades. Try out this entertaining mobile game today!