Cosplay is one of the most difficult art forms within the pop culture community. Not only do you expose yourself to countless fans that may be critical of their favorite character, but the extensive and intricate designs of some of the costumes might also leave new cosplayers stunted.
However, there are also seasoned cosplayers who make these costumes look easy and realistic. Take a good look at some of the most realistic-looking cosplays of game characters.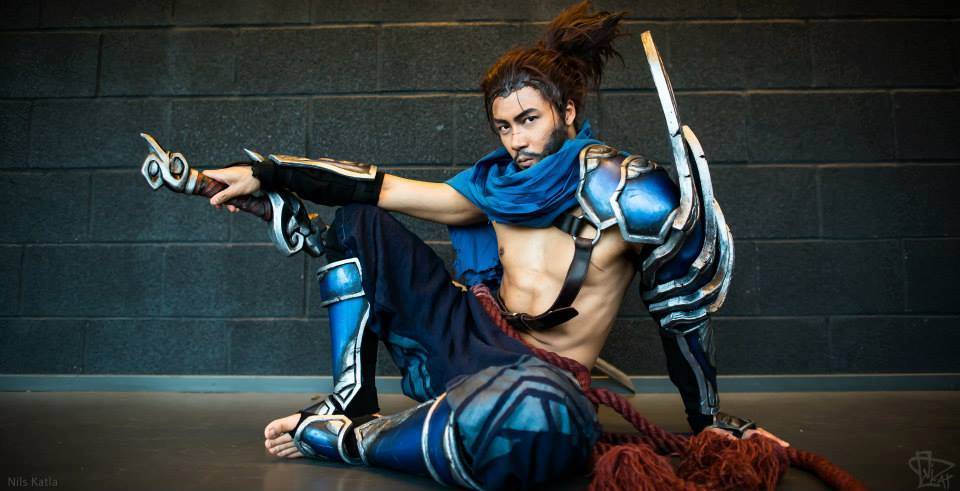 Amber – Genshin Impact By LuckyElie
Amber might be one of the contenders for the worst character in Genshin Impact, but there is no denying that she is one of the most popular in the game. As one of the few characters that you get to meet early on in the game, Amber embodies a stalwart character who sets off on an adventure together with the Traveler.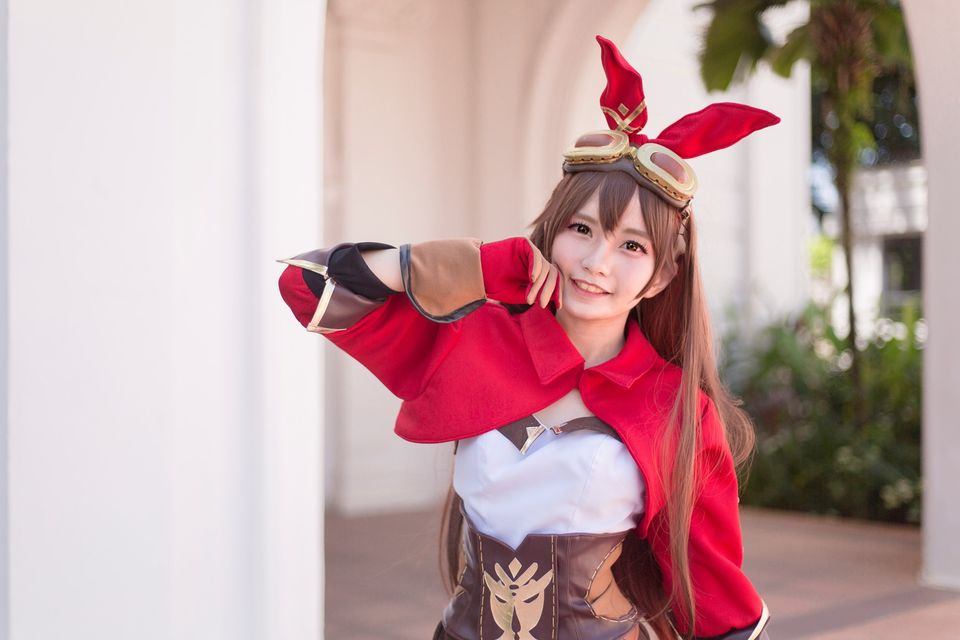 Here cosplayer LuckyElie provides some of the most authentic Amber cosplay. You can also embody Amber on your next cosplay event with a red coat by altering a hoodie to fit your body and a long brown wig and tie a red bow at the top.
Any thrift store would also have basic brown shorts and cheap heels with some thigh-high socks that can always be used in place for thigh-high boots.
K/DA Evelynn – League Of Legends By Roga_Na_Noge
Evelynn is a League of Legends champion notorious for being sultry with an insatiable desire for pain and misery. With two KDA skins under her belt, her KDA, All Out skin, is one of the most popular skins in the game, with co-players from all over the world trying to capture the villainess's unique aesthetics.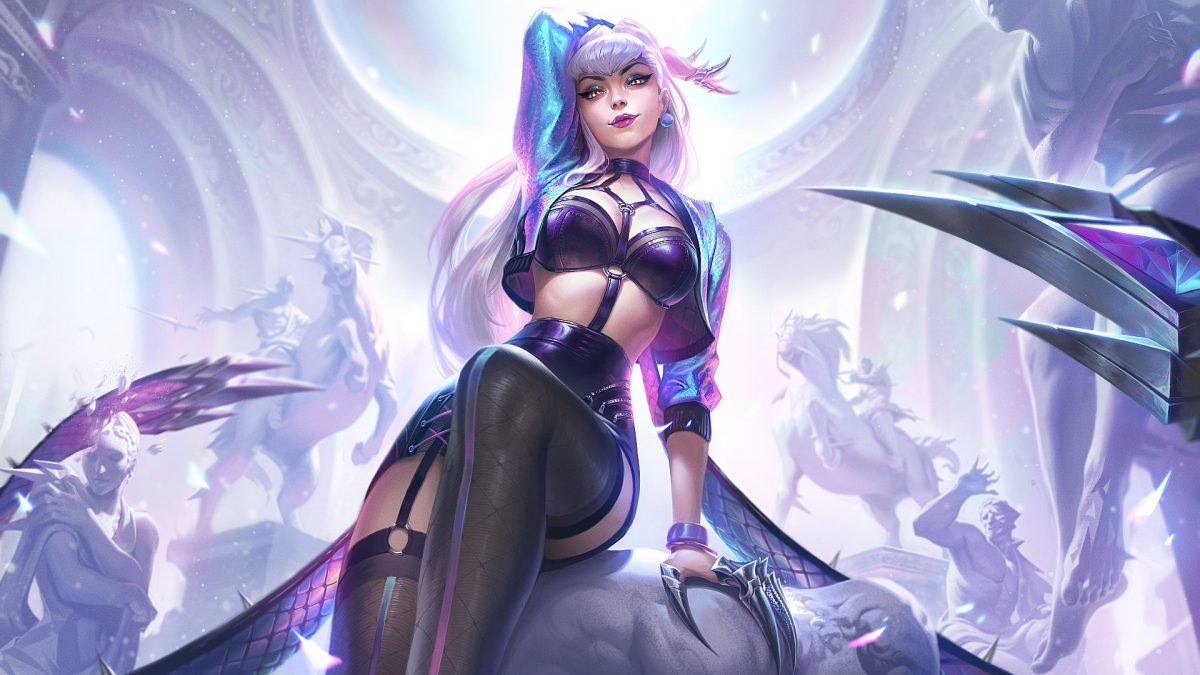 Sporting razor-sharp claws and a bit of BDSM outfit alongside sunglasses that only show silhouettes of her glowing demonic eyes, cosplayer roga_na_noge of Instagram perfectly captures the alluring temptress into her midst.
Even though she is a demon sadist, her costume is very easy to emulate, with most of her outfits readily available in most costume shops or adult stores.
Morrigan – Marvel Vs. Capcom/Darkstalkers By Emily Aurelia
Morrigan is one of the breakout characters in Marvel vs. Capcom. While she may not have originated in the fighting game, her sexy demeanor and cool outfit gave her the spotlight as one of the best characters in that game.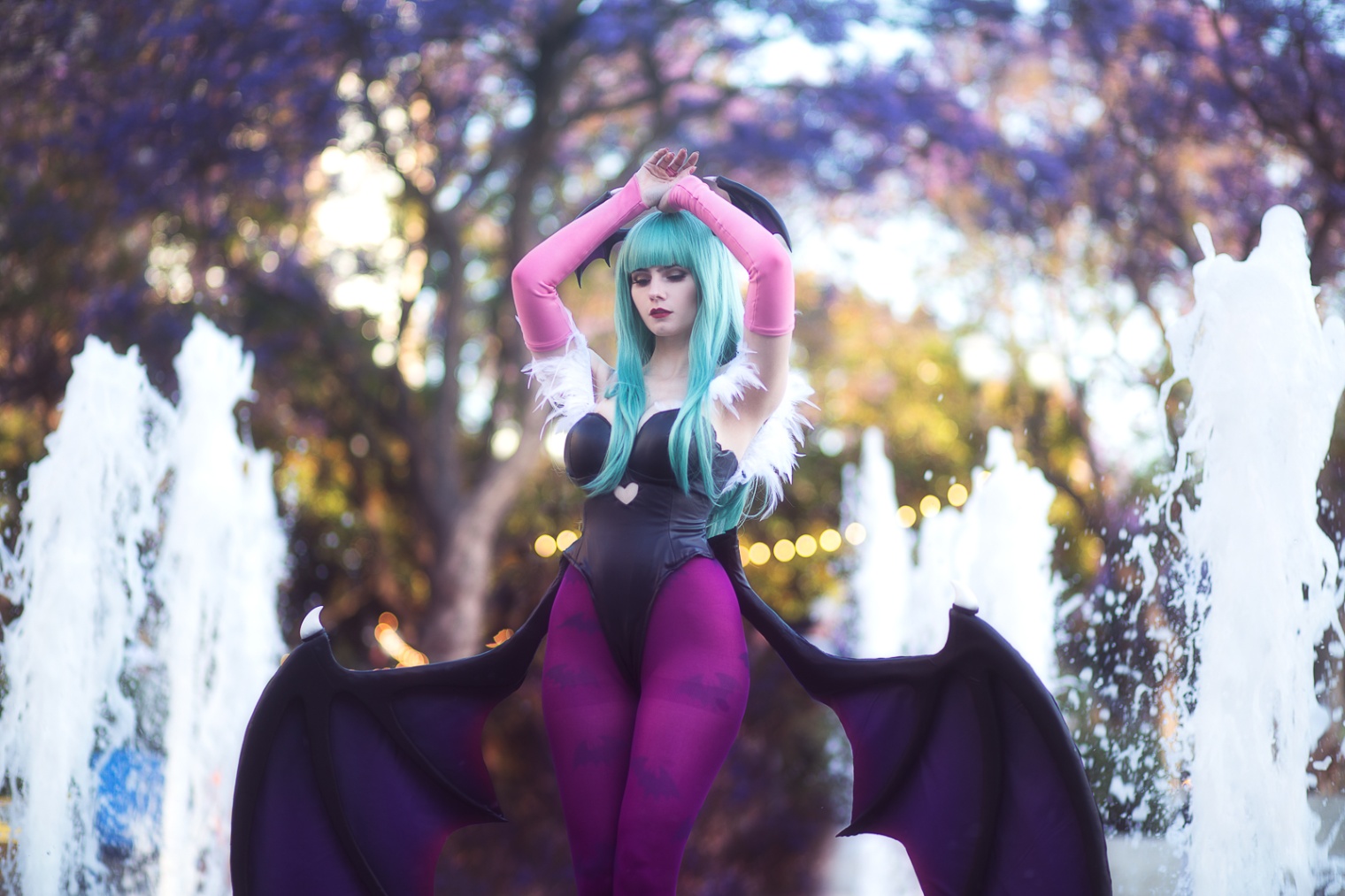 Many hardcore fans would know her from the Darkstalkers, but in Marvel vs. Capcom, she truly shines as a character. Emily Aurelia takes a shot at cosplaying as Morrigan, and she perfected the look.
From the dark wings to the green hair, she perfectly embodies succubus. Her wings and horns might be difficult to make, but the violet suit and her pale complexion are very easy to emulate.
Lara Croft – Tomb Raider By WittAnnika
It wouldn't be a gaming convention if there weren't a single person who would cosplay as the legendary Lara Croft. However, if there is one cosplayer that genuinely captured the authenticity of the dangers of tomb raiding and traversing through rough terrains, it's the cosplayer presented by German photographer WittAnnika.
Together with the tactical belt that holds the weapons in place, the torn pants and the tank top make for a great Lara Croft cosplay. What truly makes this one of the most realistic Lara Croft cosplay are the bandages that show Lara Croft is not some invulnerable femme fatale but a femme fatale nonetheless.
Sub Zero – Mortal Kombat By Demian_blz
In light of the recent success of the Mortal Kombat reboot movie, fans of the video game have come up with different cosplays for their favorite characters. Sub-Zero has always been one of the more popular characters in Mortal Kombat, even before the 2021 movie came out.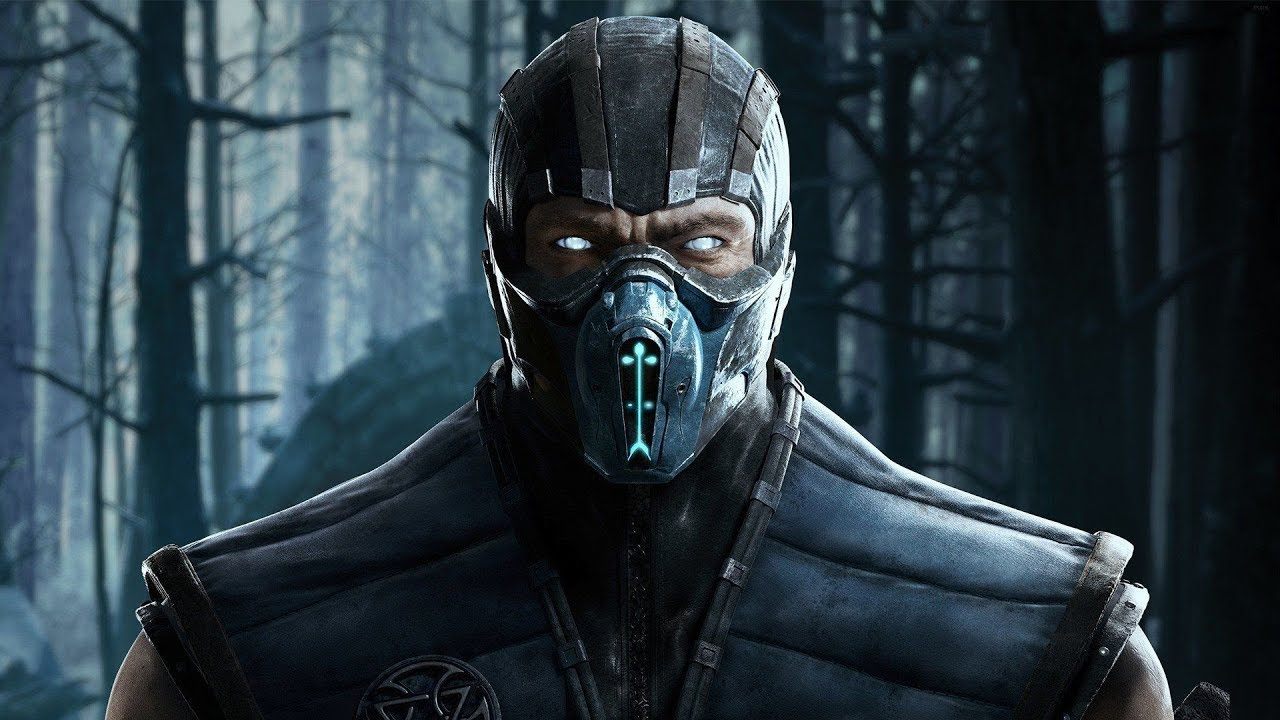 The character's costume resembles that of a ninja, with a heavy emphasis on the color blue due to his ability to wield the power of ice. Demian_blz makes a great Sub-Zero cosplay as he perfectly embodies the icy assassin from the demeanor down to the poses.
The character's costume is also quite realistic to the original version, making it stand out even more. Those who want to capture this realistic cosplay might want to copy his easy to emulate version.
Yasuo – League Of Legends By Yoshplay
Yasuo's story in League of Legends is all about betrayal, legacy, and finding redemption. As a popular character in the game, Yasuo sports very lightweight armor and a sword. He uses the power of the wind to knock enemies up and cut them into million pieces.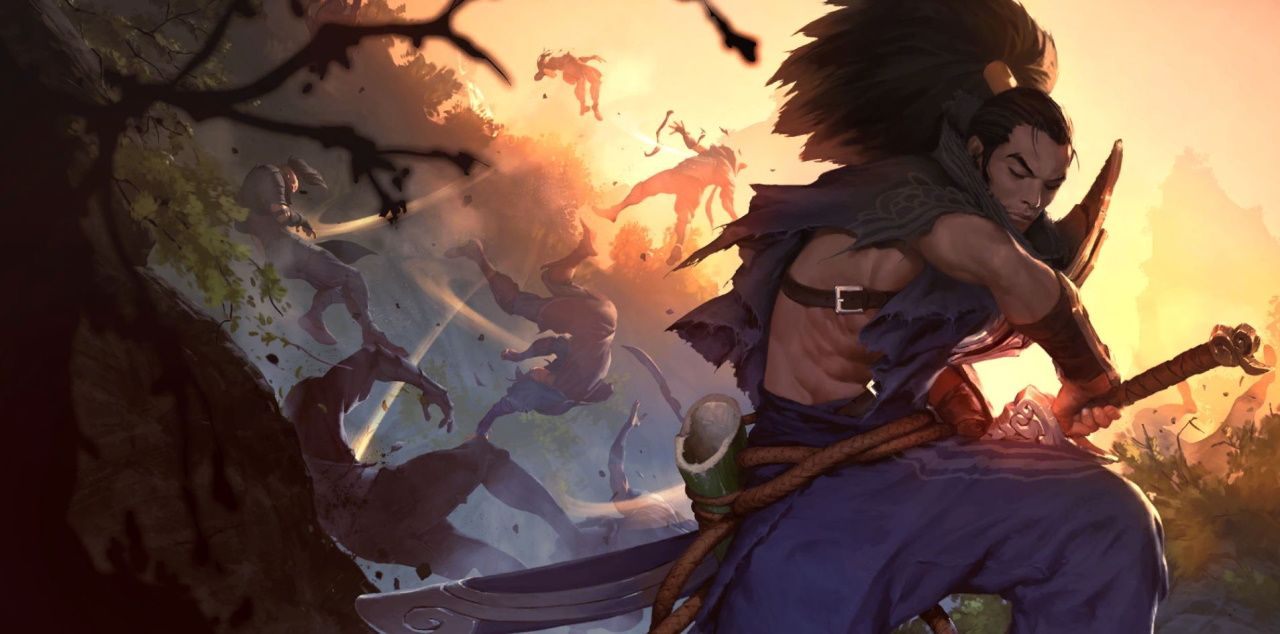 Despite having a tragic background, Yasuo remains one of the most popular League of Legends champions and is played perfectly well by Yoshplay in this cosplay. He captures the wanderer's worn-out persona as he tries to seek redemption from his past sins.
Yoshplay has made several other cosplays in the past, but his Yasuo cosplay truly embodied the character almost to a realistic level. While his character might be one of the most complex characters, the costume is relatively simple.
Loose pants gripped together by shin guards and sandals are all it takes to get the lower half done, while a shoulder piece and a sword would make a perfect upper half. Don't forget the weary makeup alongside a scar across his nose and the gigantic ponytail, and you should be able to capture the essence of Yasuo in cosplay.
Chun Li – Street Fighter By Yaya Han
Yaya Han is a legend within the cosplay community. She has had countless iconic cosplays in the past, but one of her best would have to be her take on the equally iconic character – Chun Li. You may remember her costume in the original game with the blue dress and boots that expose her strong thighs.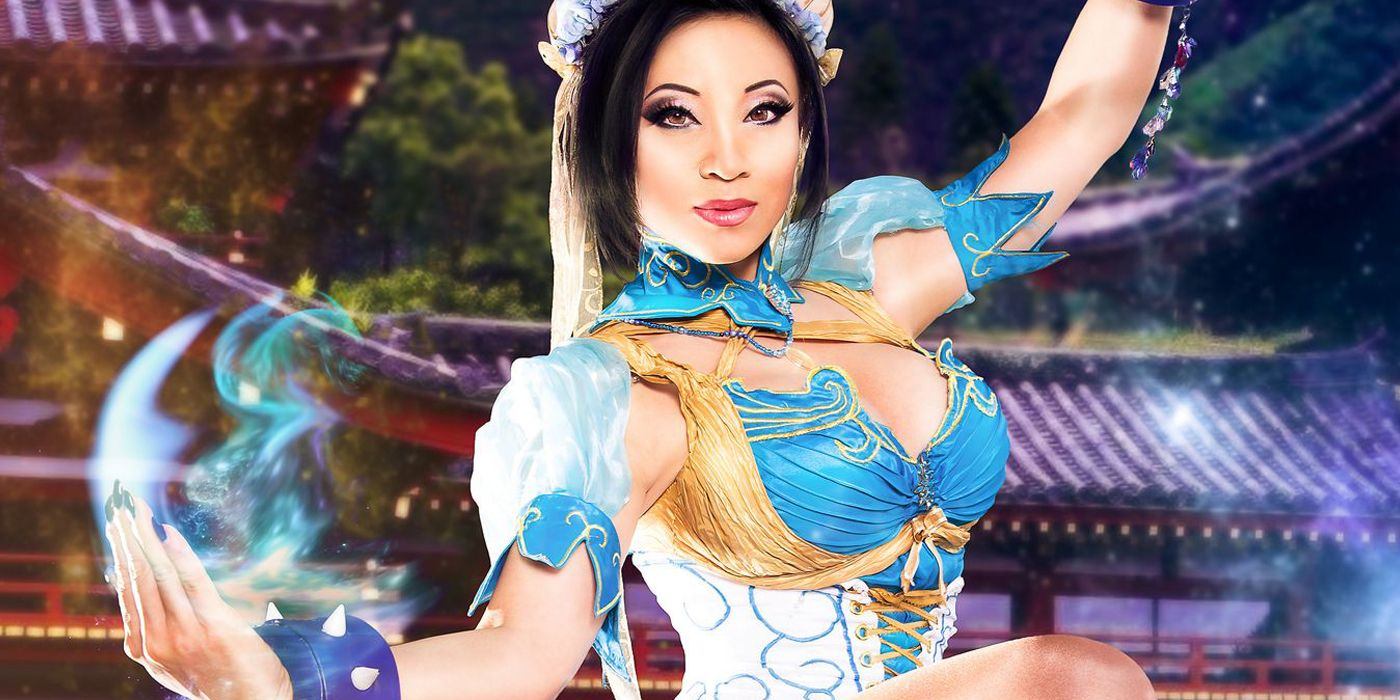 In this cosplay, Yaya takes on a more realistic approach and elevates the entire costume to an artistic level. You, too, can take on this legendary cosplay by altering a blue fitting dress with decorative patterns, then slip in some black stockings alongside boots.
Don't forget the iconic buns on the head and the spike bracelets as well.
Cloud Strife – Final Fantasy VII By Malindachan
Malindachan, also known as the Queen of Wigs, is notable for her iconic cosplay looks that involve beautiful locks and flowing hair. You can tell that she loves cosplaying androgynous characters, but her ultimate contribution to the cosplaying world would have to be her Cloud Strife cosplay.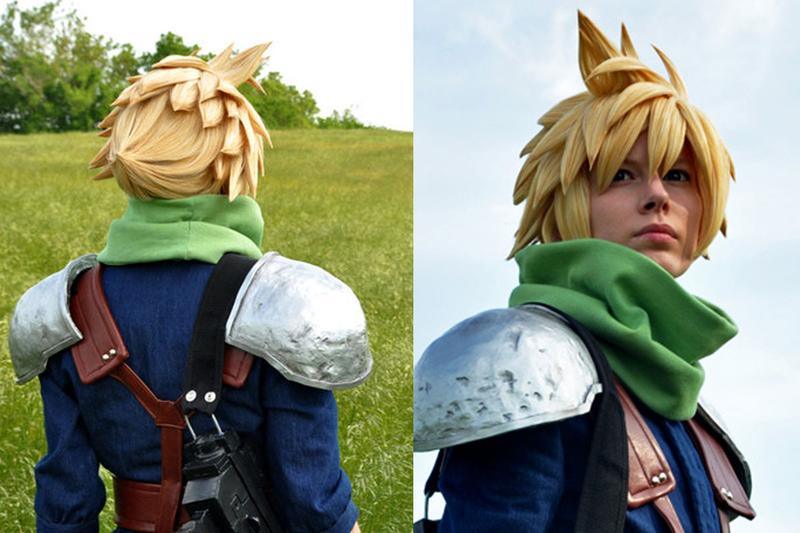 This award-winning cosplayer has made numerous intricate costumes, but none has come close to embodying Cloud Strife as Malinda. The costume is rather simple with the blue military-type uniform and the vest and gloves, but it is the perfect hair that brings Cloud Strife to life.
Her demeanor perfectly captures what Cloud would look and feel like in real life. Fans of Final Fantasy VII could easily see her as a good model for their favorite in-game protagonist.
D.Va – Overwatch By Irina Meier
Overwatch has a stable of colorful characters, from a rampaging Gorilla to a sentient monk-like android. There is one character in Overwatch that has become one of the most in-demand cosplay characters in the game – D.Va.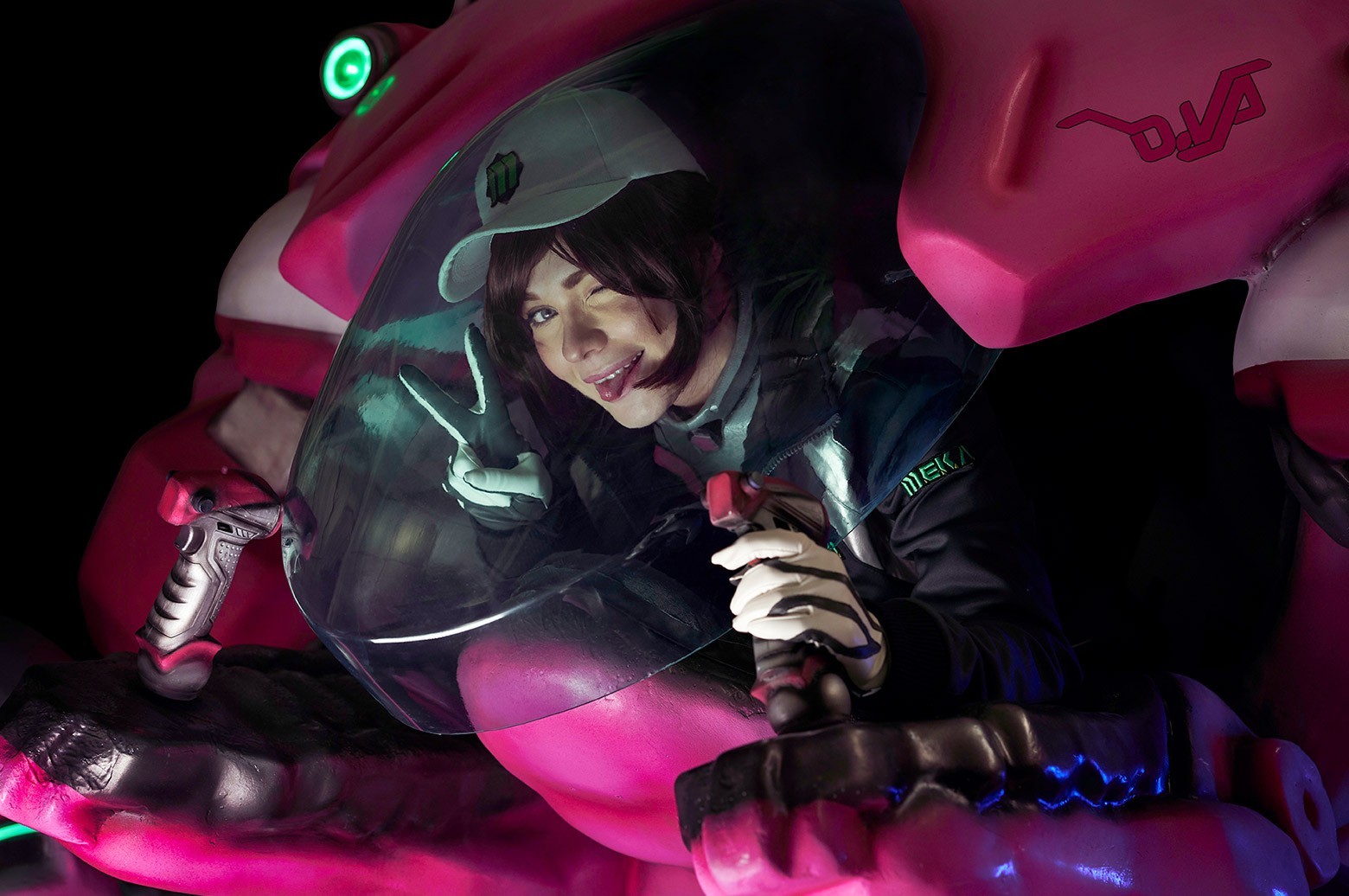 It is every cosplayer's dream to capture both her iconic look alongside her Mobile Exo-Force. Many have tried and failed to capture D.Va in her suit, but none has come close to the realistic cosplay from Irina Meier.
She and her team have spent countless hours putting together both her costume and the mecha suit to perfection. It is one of the most breathtaking attempts at cosplay that even the mech designs are perfectly captured down to the smallest detail.
While it may be difficult to build yourself a mech suit, D.Va's suit can be used as part of your cosplay. Use a tight-hugging bodysuit of the same color and embellish the suit with pink and white colors to match her in-game look. Don't forget the iconic earphones.
Aloy – Horizon Zero Dawn By Ely Renae
Aloy embodies a stalwart and a headstrong character in Horizon Zero Dawn. She might be a tad bit reckless at times, but her heart shines through when it comes to her tribe. Ely Renae perfectly captures Aloy's spirit with her cosplay as she uses her spear and her tactical approach in the wild.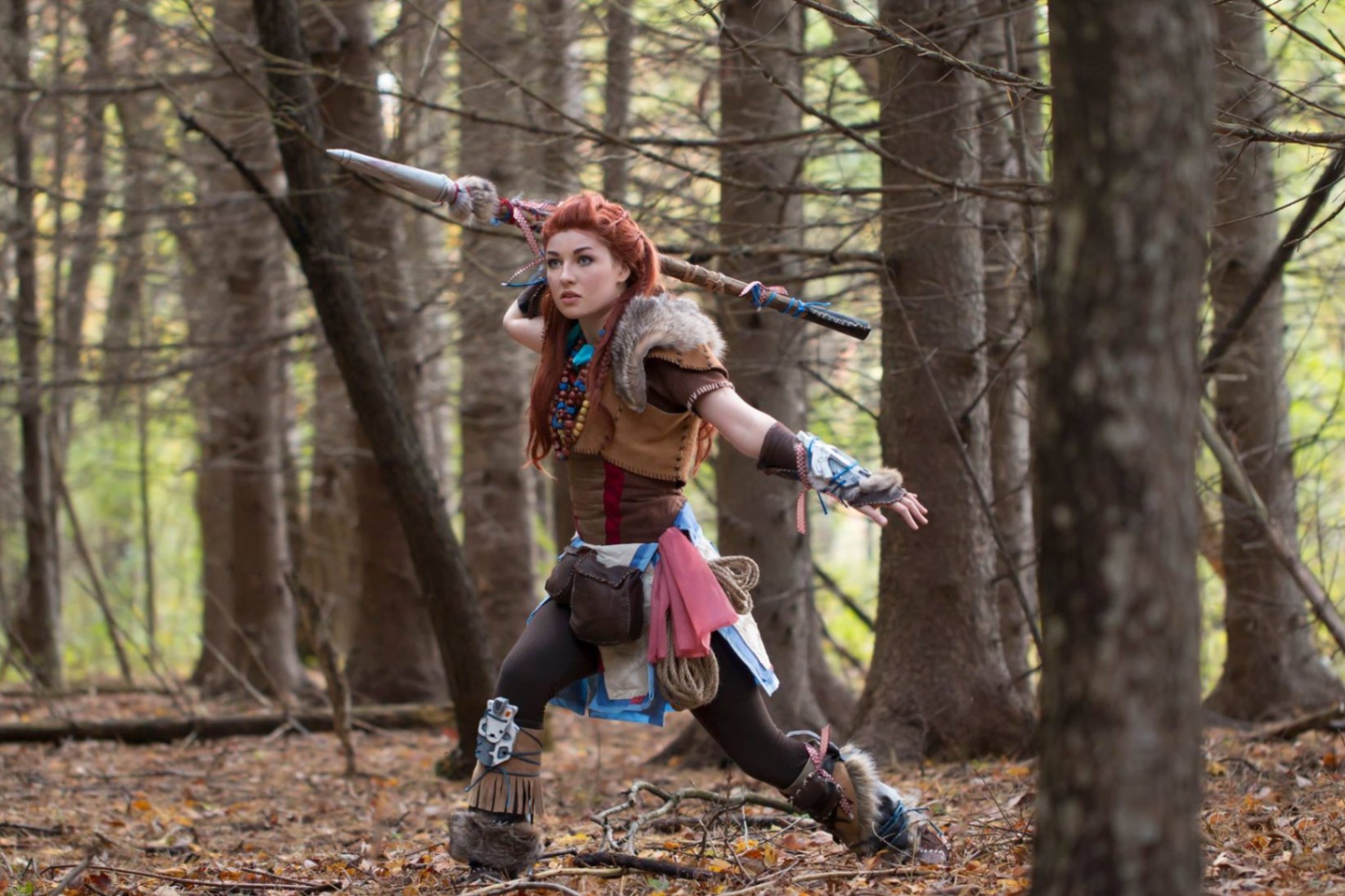 Cosplayers who want to try Aloy might want to invest in a fiery wig as well as fleece and some leather. She takes on a very huntress-like approach to her costume that should be very easy to emulate, especially for those who are just starting with cosplaying.
Conclusion
Whether you want to capture the essence of the character or show off your skills in art, cosplay is an excellent outlet for fans and artists that celebrate the complex video game characters and the designs of the costumes they wear. You can check out some of these cosplay looks for your next gaming convention.