It doesn't matter who you, a heavenly dessert topped with dollops of sweet swirly cream can put a smile on anyone's face. Sure, we'd like to tuck into that thing a lot more than we can, so how about pleasing your eyes and tastebuds visually. The Perfect Cream app lets you sit back, salivate and put some cream on everything.
If you've ever wanted to open up a pastry shop or just move into one permanently, the app s the next best thing. It's a game for leisure when you just want to take your mind off the real stuff and land in a land of sweet colorful goodness. You're spoilt for choice when it comes to fun mobile games but we bet you've never tried one like the Perfect Cream app. Up next we're going to tell you how to play.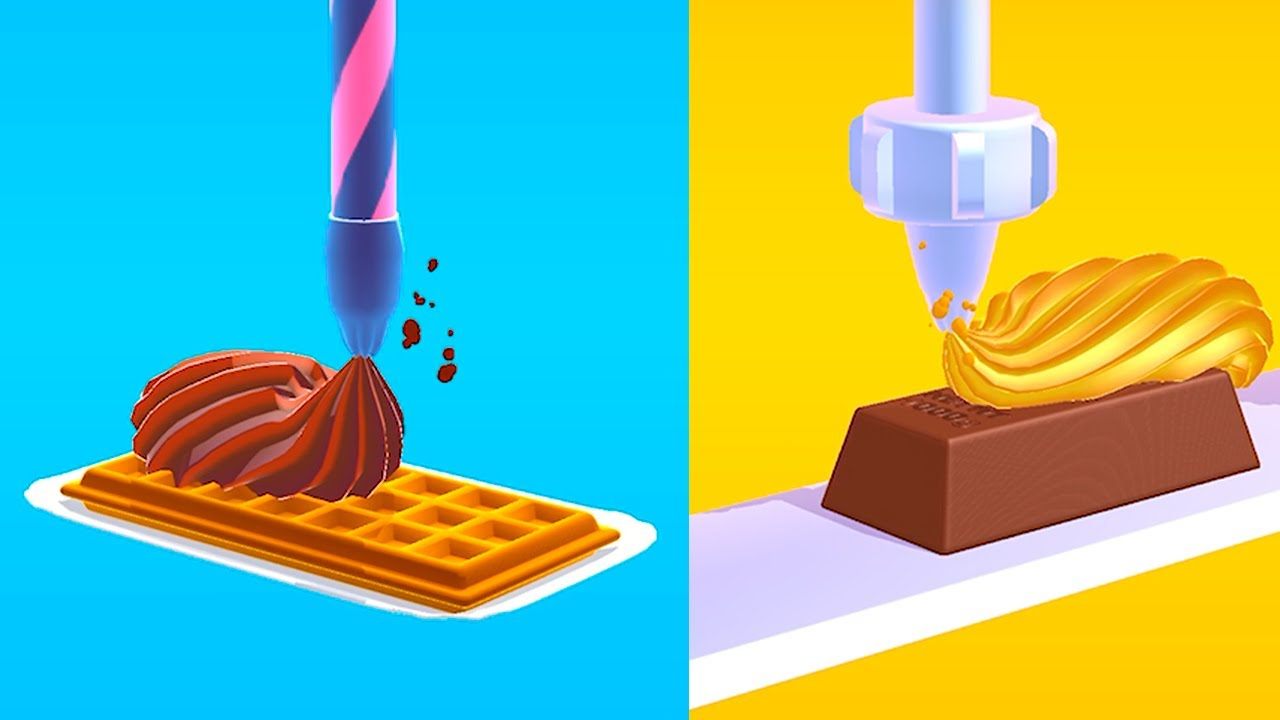 What Is Perfect Cream?
Perfect Cream is a mobile game from Playgendary Limited where you get to be a pastry chef and create the perfect topping for each dessert that comes your way. All you need to do is to make sure to have the perfect topping but you must also be careful of obstacles that might ruin your momentum. Created to be as soothing as possible, the experience you get from playing Perfect Cream is nothing short of relaxing.
To play Perfect Cream, each pastry is placed next to a conveyor-belt-like platform where you need to accurately place fillings on top of as many desserts as possible. Doing so will land you a good score while missing some will know your points down. This is why accuracy is the key to winning more games in Perfect Cream.
Master the controls, avoid certain obstacles, and be accurate as possible. These are just some of the basic things that you need to be aware of when playing this amazing mobile game.
How to Download
To download the game, head over to Google Play or Apple's App Store and search for Perfect Cream. Tap Install to initiate downloading the game. Once done, you will be notified that the game has already been downloaded and installed.
Tap on Open to launch the game and you can continue through the game's tutorial or jump straight into the first level of the game. Note that the game offers in-app purchases for in-game items and accessories.
Tips and Tricks
Perfect Cream is a really easy game to pick up. There aren't a lot of complex mechanics that you need to understand and master for you to be successful in the game. It's the perfect game to play when you are bored or you want to pass the time.
The most important mechanic you need to master in the game is timing. All you need to do is to make sure that you accurately place the cream on top of the pastry to earn a score and that's about it. The game will let you know that you are doing great when it gives you a thumbs up or smile emojis when you have accurately placed all of the creams on your pastry.
Why Timing and Rewards Go Hand in Hand
The key to getting rewards and rushing through each level is timing. The more accurate you land your fillings on each pastry, the quicker you get to finish each level.
Be mindful of how you tap your screen so you can perfectly time dropping the filling. It will take some time for you to land them accurately but practice will always get you there.
Stop Wasting Cream
With its basic premise, players need to make sure that every pastry is topped with cream. This can often lead to some players wasting a lot of cream by holding the screen. This can result in negative consequences when playing the game.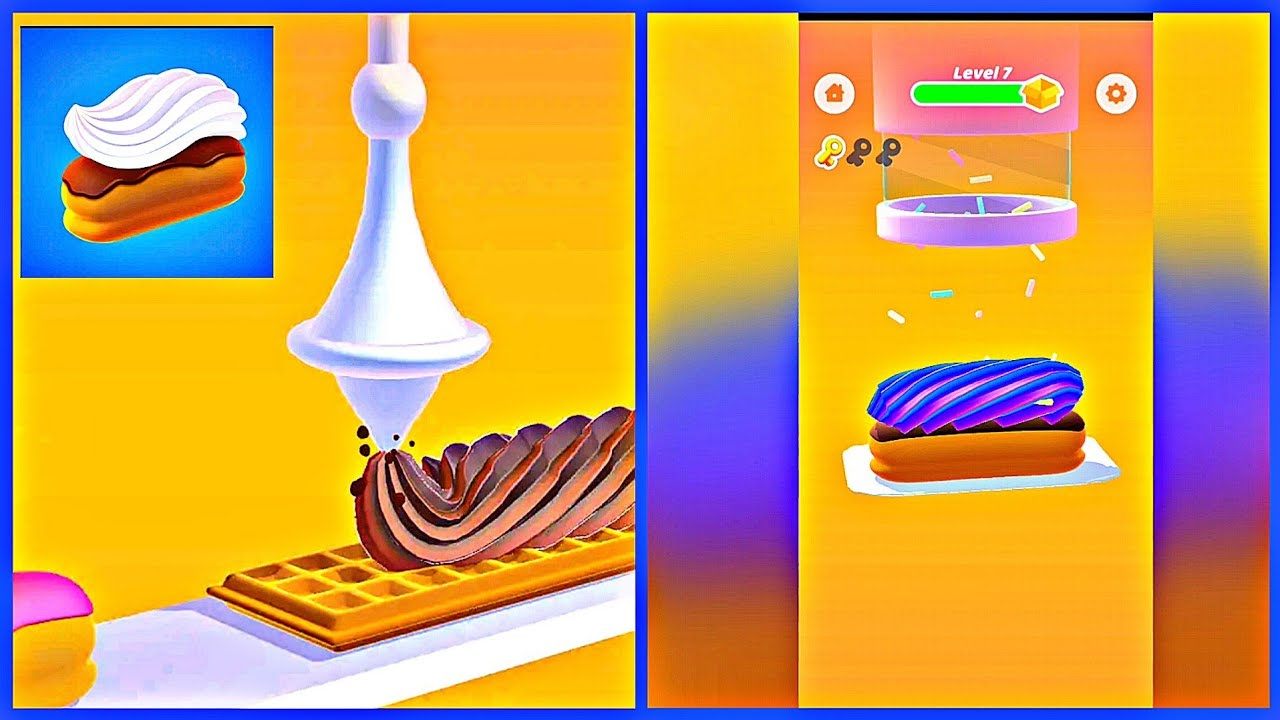 The nozzle dispenses the cream when you push the screen. If you are constantly pushing on to the screen, you provide a stream of cream all over your pastries and you end up wasting a lot of it. In the game, the more you accurately place cream on your pastry the faster it goes so you also end up finishing each level faster.
However, if you miss it, the game slows down and you end up having to play the level for a very long time. Time it correctly so you land the cream at the perfect spot and get to the next level and finish the game as fast as you can.
Be Mindful of Ratings
At the end of each level, you will receive a rating based on how well you performed on each round. This rating will help you unlock certain items like coating and sprinkles that will help make your pastry look even more beautiful. The higher the rating, the more likely you'll receive better rewards.
Always be mindful of your ratings while going through each level of the game. This is why it is very important that you accurately land all of your fillings on top of each item so the game can provide you with more items to play with. Being precise is the name of the game and getting top ratings ensures that you get to unlock all the pretty things Perfect Cream has to offer
Unlock More Items
When you get better ratings, you also get to unlock not only colorful coatings and sprinkles you also get different nozzles and creams. Nozzles help create different sizes and shapes of creams that will make your pastries look even better. Meanwhile, you also unlock different types of creams such as chocolate and strawberry.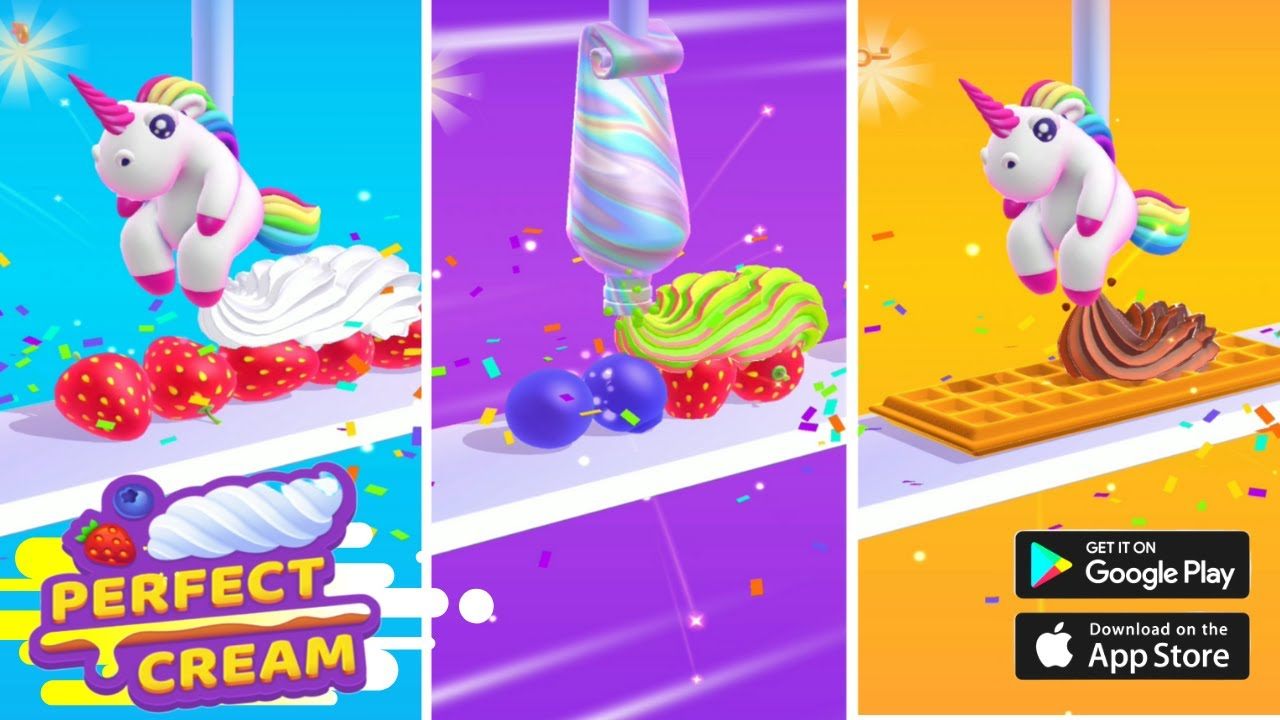 The more you progress through the game and get that high rating, the more you unlock items. You can check out all the items that you have unlocked through the main page of the game.
Make Good Use of Coins
Players get a good amount of coins after each level. However, they get more coins out of playing better at the game. This means that the more you get better at the game, the more coins you can earn.
Coins are the in-game currency that is used to upgrade your cake shop. It is best to save up on coins if you want to unlock some items in the game. You can check out the in-game shop to choose from a wide variety of in-game aesthetic items that you can purchase using your coins.
Where to Get Coins
There are many ways for you to get coins apart from playing each level. The game has events and sometimes, they provide you with a good amount of coins even just by logging in to the game. Of course, playing the game will be the best way to earn more coins but there are other ways to get more if you want to own some of the rare items in the game.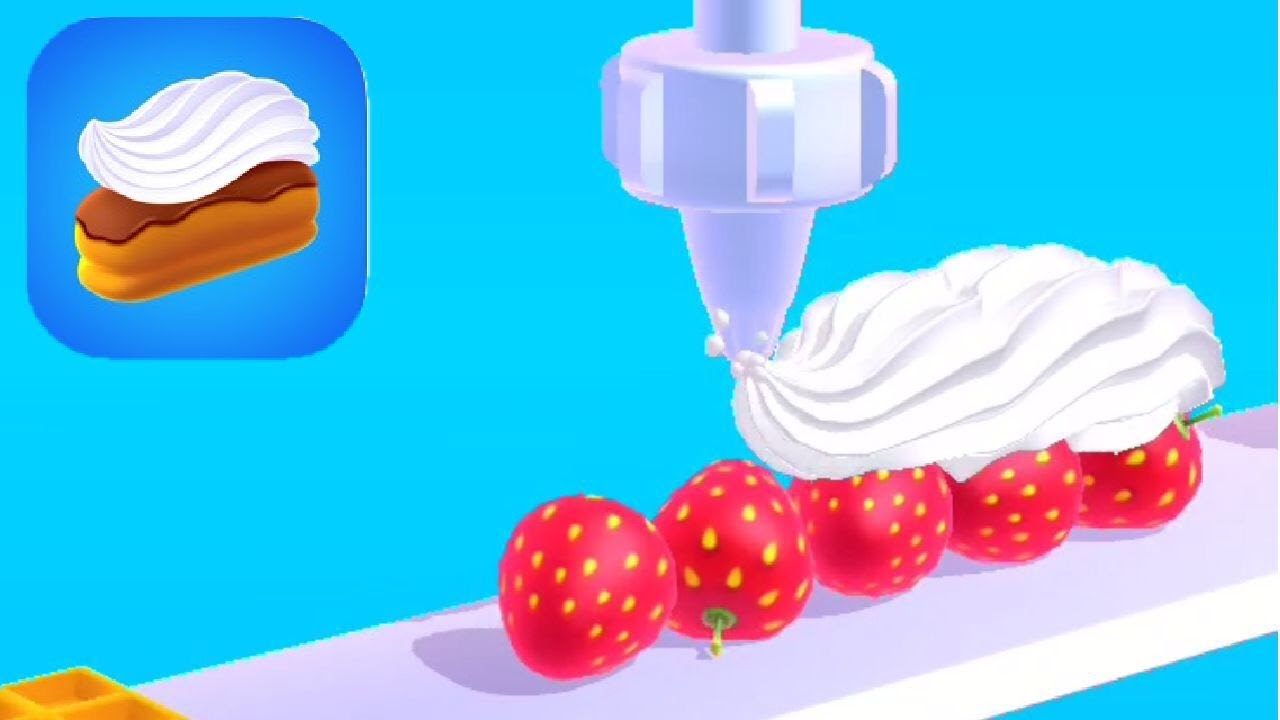 One of the best ways to earn more coins in the game is by opening lock-boxes. Lock-boxes can only be opened using keys and keys can be earned by getting a good rating and playing the game. Once you have enough keys, make sure to open these boxes and get a surprise reward.
Another great option to get coins in the game is to watch videos. The app is free to use so it may need to generate some profit. You may watch some short videos and in return, you get a good amount of coins to spend on.
Do Well in Bonus Levels
In between levels, the game offers a bonus level that you should be taking advantage of. Bonus levels are very easy to finish and provide you with some of the best rewards in the game. At the early levels, it may reward you with keys or a few coins.
However, at the latter stages of the game, these bonus levels can provide you with some awesome rewards in the game. Do well in these bonus levels so you can gain an advantage and help complete your cake shop in the process.
Pace Yourself
The game might be simple for many but it can also prove to be challenging for other people. The way the game is played is that it requires the player's attention and focus. All of these skills can be perfected in time and will result in better rewards.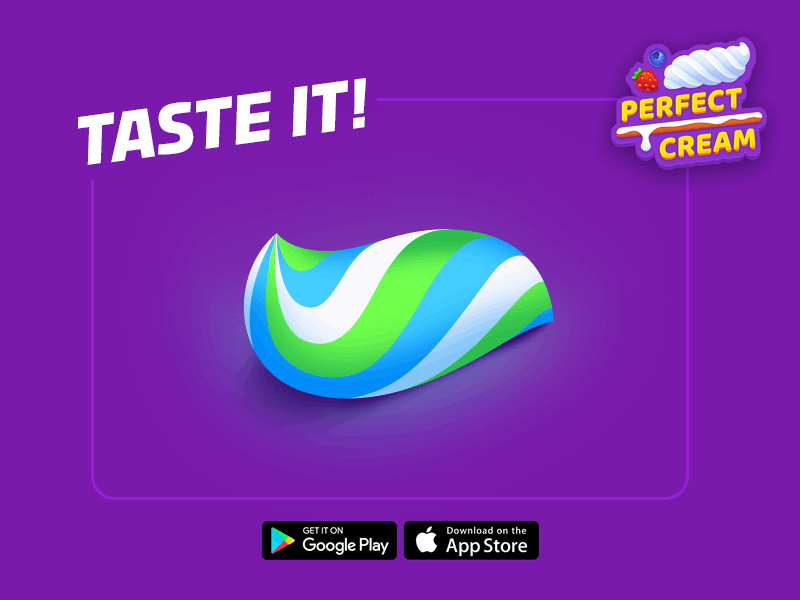 However, this can also be a huge detriment to people who do not have those skills. It is always best to start slow and steady. This way, you get to learn the proper pacing of each level so you get to land the cream perfectly into each item.
Obstacles can appear out of nowhere and can break your pacing. This is where attention to detail becomes an important skill. Make sure that you also look out for obstacles while concentrating on landing the cream on top of the pastry.
Watch Others Play
If you want to be good at the game, many resources will help you get to the top. Guides and walkthroughs are a good source of learning material for you to learn more about the game. Watching how others play the game is especially good at helping you anticipate each level so you can prepare for what is coming.
This way, you get to practice your accuracy in landing each filling on top of the food item as well as avoid obstacles and breaks in between. These guides will also give you information on what items you can purchase using your hard-earned coins to make your shop even more beautiful.
Conclusion
There are plenty of mobile games for you to choose from when it comes to keeping you busy and entertained during your past time. Certain games have complicated mechanics or in-depth strategies. Others remain very simple and players get to enjoy playing the game.
Perfect Cream is a perfect example of a fun and simple game that you and your friends can enjoy during downtime.