Who would have thought that a mobile game with cats riding deadly murderous machines would be a fun idea for a video game? ZeptoLab thought so and millions of fans have agreed after the company launched CATS: Crash Arena Turbo Stars.
CATS is an action fighting game that lets you put your battle bot against another by controlling a machine that you can design and modify to become a lean mean fighting machine. To know more about how you can start playing the game, where you can download, how to play, and learn a few tricks, check out the article below.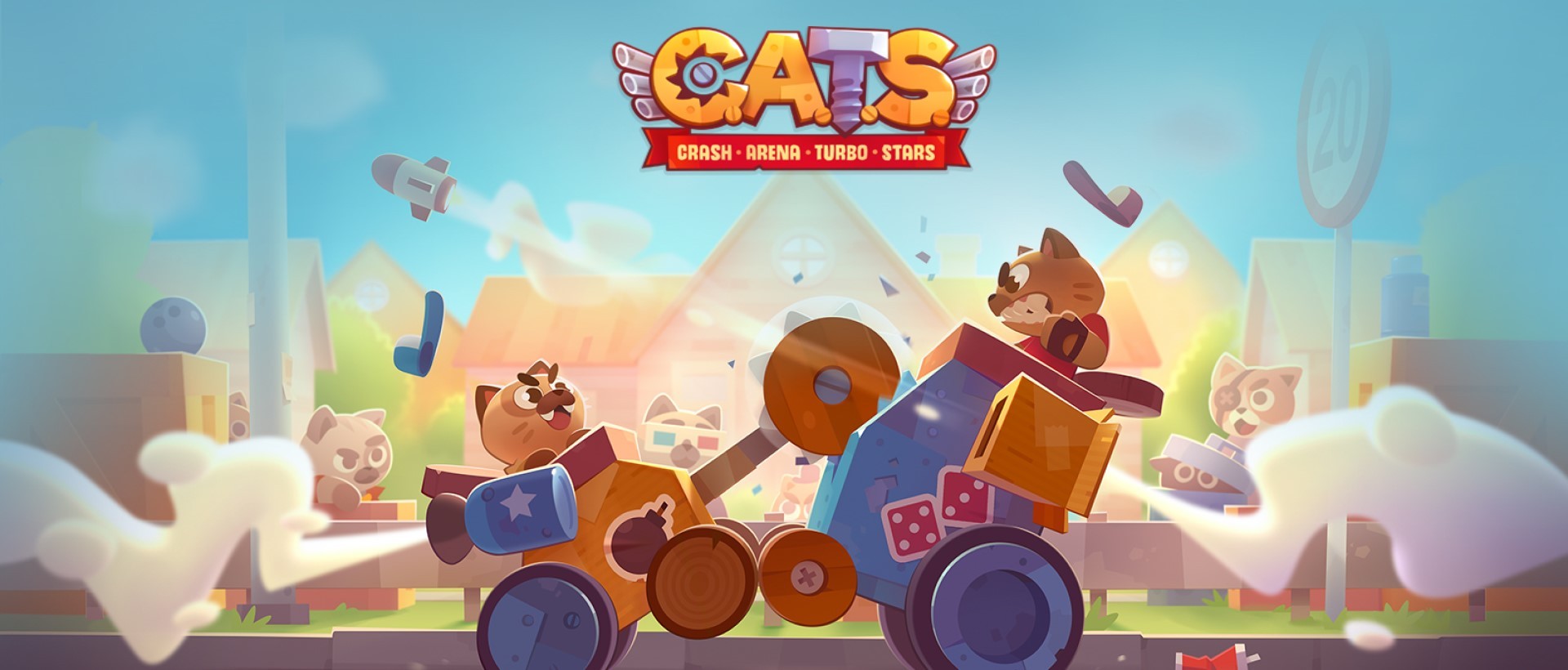 What Is CATS: Crash Arena Turbo Stars?
Be a masterful engineer by designing and crafting your mechanized mobile vehicle controlled by your cat in CATS: Crash Arena Turbo Stars. Crash Arena Turbo Stars is a mobile game from the creators of Cut the Rope and King of Thieves.
In this game, players get to choose a street cat to pilot a four-wheeled vehicle and augment the vehicle with weapons and gadgets to gain an advantage in each match.
With over 150 million players all over the world, CATS is one of the best battle bot games on mobile. Make sure to get your engines up and running and modify your cat vehicle with destructive weapons and gadgets.
Features of the Game
CATS: Crash Arena Turbo Stars lets players design their battle bots by augmenting different gadgets and pieces to make them stronger. However, not every piece can be placed onto the battle bot so players will have to mix and match each piece together properly.
You get to play with millions of people all over the world and create an international gang to rule the streets. Join gang battles and win unique parts that will help you win more games in the process. Find new friends or add ones that are already playing the game.
Fight together with your gang against other gangs from all over the world in the Cooperative Mode. Battle against players and make your way to the top of the leaderboard to become the champion. Players can also bet on other battle bots and earn more resources to buy items.
How to Play
To start playing CATS, you will need to build your battle bot first. Collect all the parts and augment them to your machine so you can deal more damage to the enemy battle bot. Once you are good to go, you will be matched against another player. The fights, however, are automatic with your bot relying on the gadgets you've given it to battle.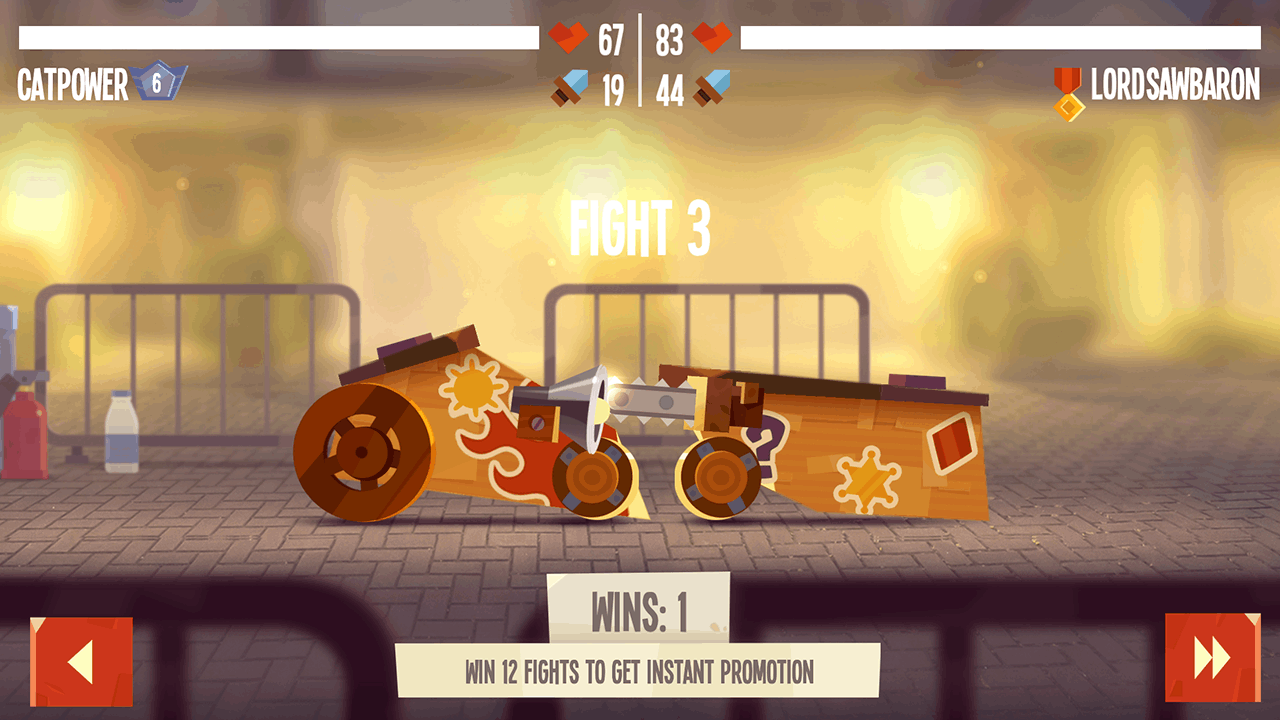 You can gain more items and parts to add to your machine when you win. Make sure that you outsmart your opponent by collecting and using spare parts that deal the heaviest damage so you can win more games.
Combine different weapons, spare parts, and other gadgets to create combos and synergies with your attacks. layers can also invite their friends to battle and share their best moments in the game. Bet on your friends and boost your weapons with even more bonuses.
How to Download
CATS is currently available for download at the Google Play Store. Search for the term CATS: Crash Arena Turbo Stars and tap on Install to download the game. Wait for the game to fully install and launch the game by tapping on Open.
At the start of the game, you will be prompted to enter your login details. The game will instruct you to go through the basics of the game and provide you with information on how to navigate the interface as well as how to play the game.
What Are Boxes?
Boxes are items in the game that contain either spare parts, crystals, and gold. Several boxes are currently available in the game. These are Regular Box, Super Box, Legendary Box, and other boxes that are available in the store.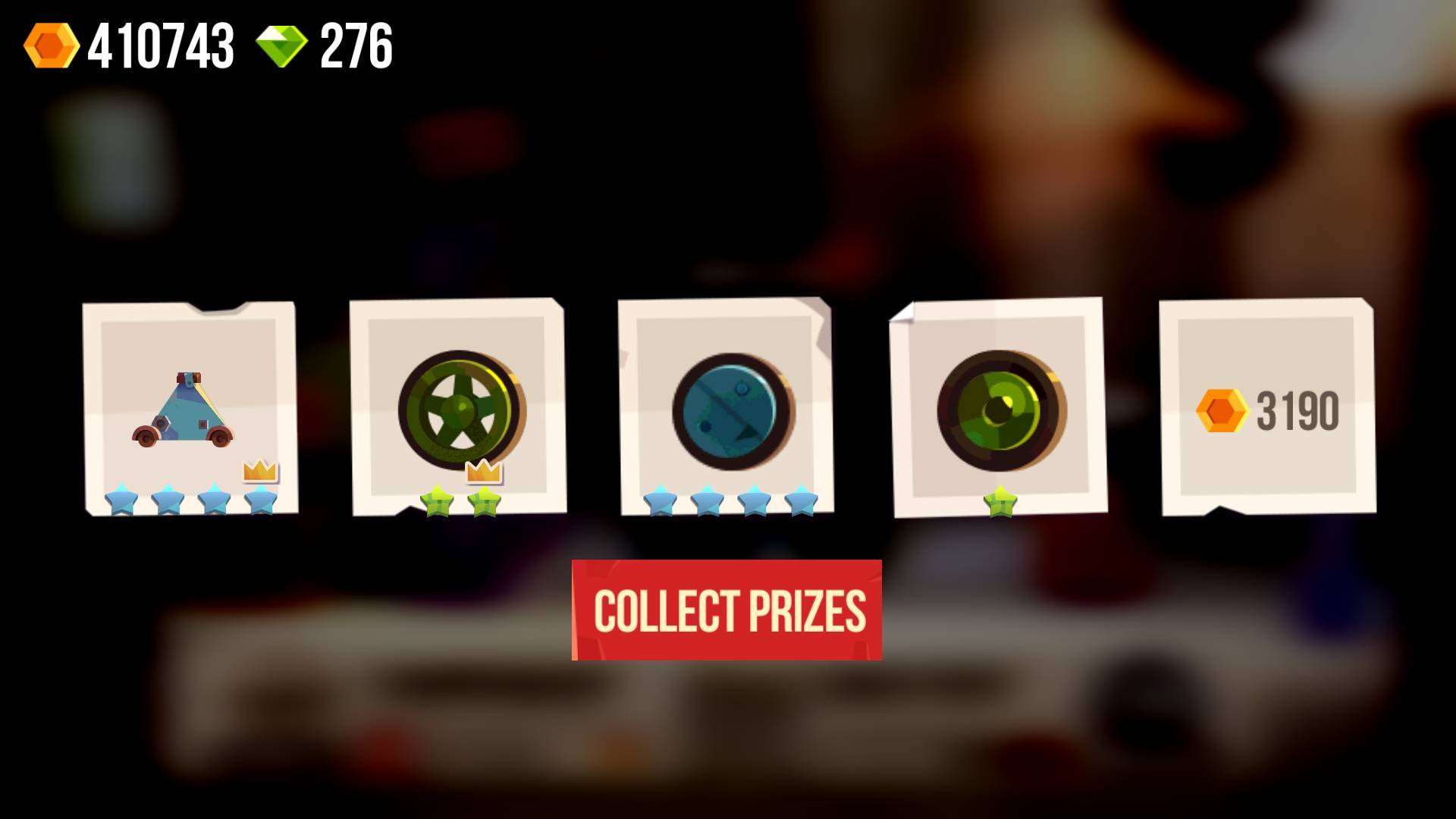 You can get regular boxes through winning games meanwhile a Legendary Box will be awarded to you when you get promoted to the next League. Remember that you can only have several slots to store your boxes. If they are full, you will need to wait and open a new box for you to receive your next one.
What Are Crystals?
Crystals are the in-game currency used in CATS: Crash Arena Turbo Stars. Players can use real money and convert them to Crystals to purchase different items as well as speed up the time to open your boxes. To purchase Crystals, all you need to do is to tap on the plus sign at the upper left corner of the screen.
However, there are other ways for you to earn Crystals even without spending real money. One of which is opening boxes. Super and Legendary Boxes reward you with gold, parts, and a good amount of crystals.
Tips and Tricks
The most important thing to note in CATS is your ability to create and modify your death machine. There are three parts of the battle bot that you need to understand first. These are the body, the weapons, and the wheels.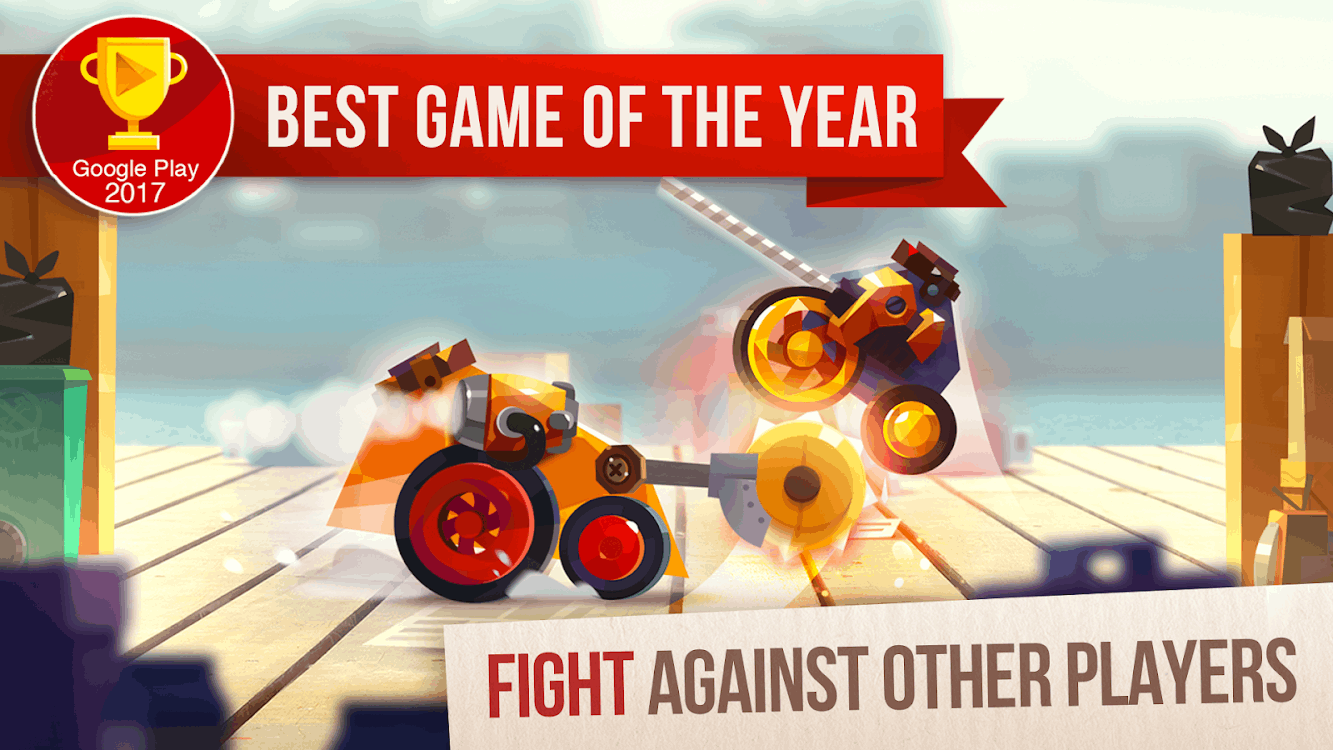 The most important is the body where you should be building your battle bot around. You would want to consider the position of the weapons and accessories that you place on your battle bot to protect the body. Then, you should get to work with your wheels by choosing the right kind of wheel that will hold your battle bot against the force of your opponent.
Mimic Your Opponents
There will be times in this game where you will never understand why you always lose to a certain player. There is a reason behind that though. You might have less powerful items on your arsenal and that means your opponent is equipped with better gear.
What better way to claim victory than to beat them in their own game by mimicking what your opponents are building. Check out the design choices of each of your opponents and use them to your advantage. Take note of all the choices they have made to improve their battle bots and use them to yours and see if it is effective against many other opponents.
Fuse and Upgrade
Speaking of mechanical parts for your battle bot, never forget to upgrade your parts and fuse them to create a more powerful item. You can fuse two items by dragging one onto the other. If there is one thing that you should not do in this game it's that you shouldn't hoard your parts.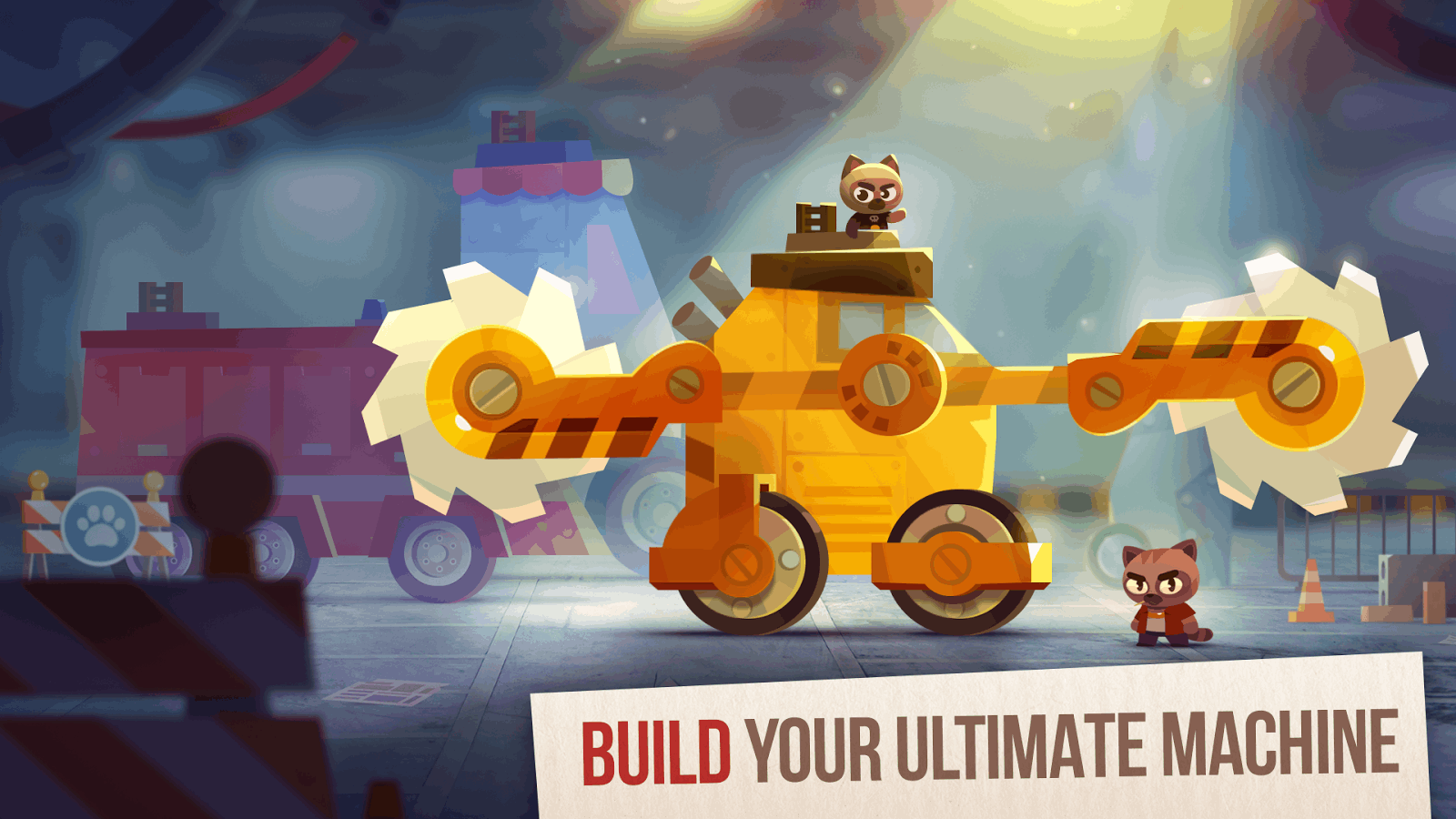 Always remember that the power level of each item is key to determining how important each item is. The more items you fuse together, the better the item becomes so your battle bot also becomes more powerful. Feel free to fuse items when you come across them.
Take Advantage of Item Synergy
When fusing two items, they create either a stronger version of the item or a new bonus effect. These can have a new effect on your machine, for example, additional health or bonus attack from a specific type of weapon that you use. Always take advantage of the item synergy to make your machine much stronger.
On the other hand, you also need to be careful when using this strategy. Some items do not synergize well with others and you might end up having a disadvantage when matched against an opponent. Make sure to strike a balance between good synergy, powerful attacks, and good defense.
Bet Properly
CATS has a betting game mode where you can increase your rating if you bet on the right player. When betting, make sure that you assess all the aspects of the battle instead of just the weapon. Things like damage per second and health are key for when you decide to bet on a player and when others bet on you.
Try to imagine how each fight would go after you have done the assessment and see what are the possible outcomes. Make sure that they are always in your favor and look at all the probable causes for things that might not go your way. There will always be room for error so make sure that you have considered that as well.
Rank Up
Ratings are important if you want to rise on the leaderboard for the global ranking. Ratings are earned when you win games and bets. The more you win, the more you earn ratings, and the more you get higher in the rankings.
However, if you lose more games than you win, you also drop down in the global rankings. In order to make sure that you have a good rating, you need to win more fights than you lose and also bet on winning players.
Conclusion
Even though a lot of us are sitting at home a lot these days, mobile games are blowing up. Perhaps it's the accessibility factor, you can sit anywhere and play, rather than be tied to a console. That does explain a lot of why CATS downloads have gone through the roof – people want to be mobile and play.
Released in 2019, CATS: Crash Arena Turbo Stars has more than 2 million players and has been downloaded more than 50 million times. It is even highly recommended by the Play Store as part of the Editor's Choice. With its 4.4 star rating, there is no wonder why the mobile game continues to be popular around the world.