Few Western mobile games have managed to pull off what FAU-G: Fearless and United Guards has done. The game gained over a million pre-registrations in just 24 hours after it was announced in India alone.
FAU-G: Fearless and United Guards was created in pursuit of having a mobile game that would replace a popular one that had become inaccessible. The backstory is that tensions between China and India led India to ban a number of popular mobile games in India and FAU-G was developed to fill the hole in that market.
The stupendous success of the game goes to show that the Indian market for mobile gaming is not to be underestimated. To learn more about this awesome mobile shooter and how to play it including some tips and tricks, check out the article below.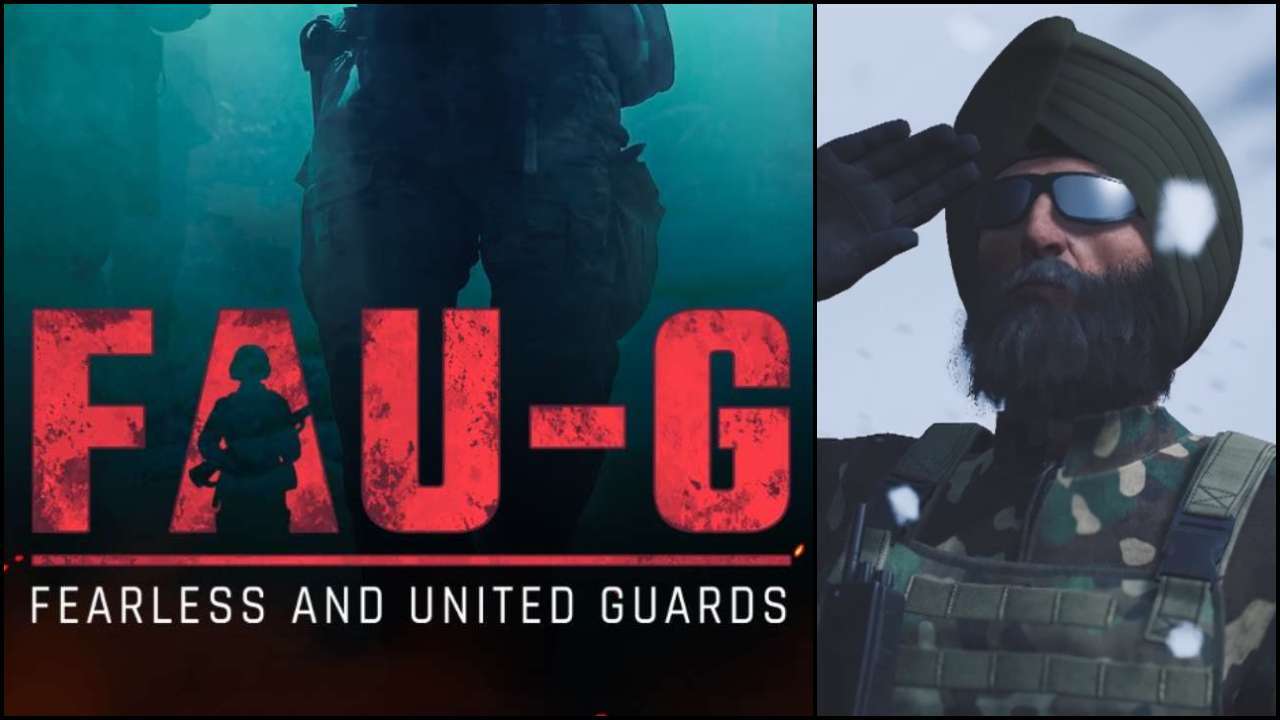 What Is FAU-G: Fearless and United Guards?
FAU-G: Fearless and United Guards is a mobile game developed by Studio nCore and is currently one of the most popular mobile shooter games, specifically in India. Released earlier this year, the mobile game was also one of the most downloaded games over at the Google Play Store amassing millions of downloads in just a few days.
The game lets you join the elite fighting unit that protects India's borders as you engage with enemies that threaten to invade your land. Fight against countless enemies in a desolate land where only a few survive.
Made by Indians with the Indian gamer in mind, FAU-G: Fearless and United Guards takes on a patriotic approach to mobile gaming and pays tribute to the heroes that protect the Indian borders.
Features
FAU-G: Fearless and United Guards launched a single-player campaign where you get to take on a unit at the Indian borders. The campaign takes into account the real-life events that happened before the mobile game's launch alongside its many other missions. Fight off invaders and enemies using unique items and receive countless rewards.
Go toe-to-toe with the enemy using intense hand-to-hand combat or use your arsenal of weapons to quickly dispose of the enemies and complete your mission. Defeat hostile invaders while also protecting your land. Customize your character with a wide array of skins and weapons to choose from.
In a recent interview, the developers are currently mulling over adding different features to the game. One feature that everyone is excited about is the battle royale feature. Players can expect more things to come including a multiplayer mode once the game is truly up and running after launch.
How to Download
To download FAU-G, all you need is your smartphone and search for FAU-G: Fearless and United Guards at the Google Play Store. Make sure that the game is made by nCore Games and tap on Install to begin the download. Once done, tap Open to launch the game and you are ready to play.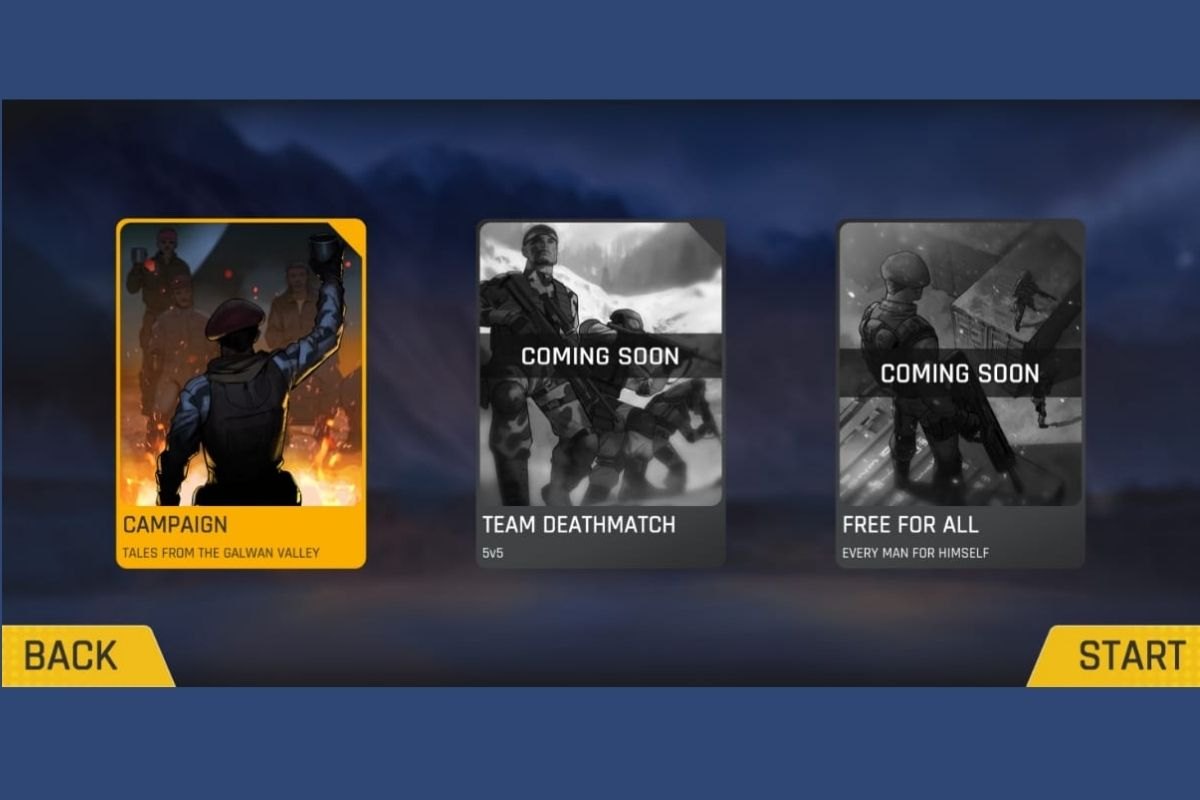 Now that you have downloaded the game, launch the app and wait for it to connect to the server. It will then play a trailer and you have the option to skip it. Next, you will see a login screen where you can tap on Play to begin playing the game.
Notice that there are no login details as you are already logged in using your Google account. Once you tap on Play, it will take you directly to the tutorial where you will learn the basics of the game.
This includes aiming, the weapons you have, the actions you can do, the mechanics of the game, and the objective of winning.
How to Play
Playing FAU-G: Fearless and United Guards is very similar to other mobile shooter games. All you need to do is to make sure that you do not get hit by the enemy. As part of the unit that patrols the Galwan Valley, you will be tasked to protect it from invaders and make sure that everyone is safe.
You will need to choose the weapons you will use to fight off the enemy. The left side of your mobile phone's screen will let you control the movement of your character. Meanwhile, the right side lets you do all the other actions needed in the game like firing your weapons.
There are other options on your screen as well. Tapping on the fist icon lets you fight off enemies using hand-to-hand combat while tapping the shield icon will help you defend yourself. In the upper portion, you can see a green bar that lets you know how much health you have left.
Gameplay
The map in this game is rather very simple. There is little room for exploration so all you need to do is to move forward. However, that does not mean that the game is very simple as there are still so many things that you need to do and be careful of when playing.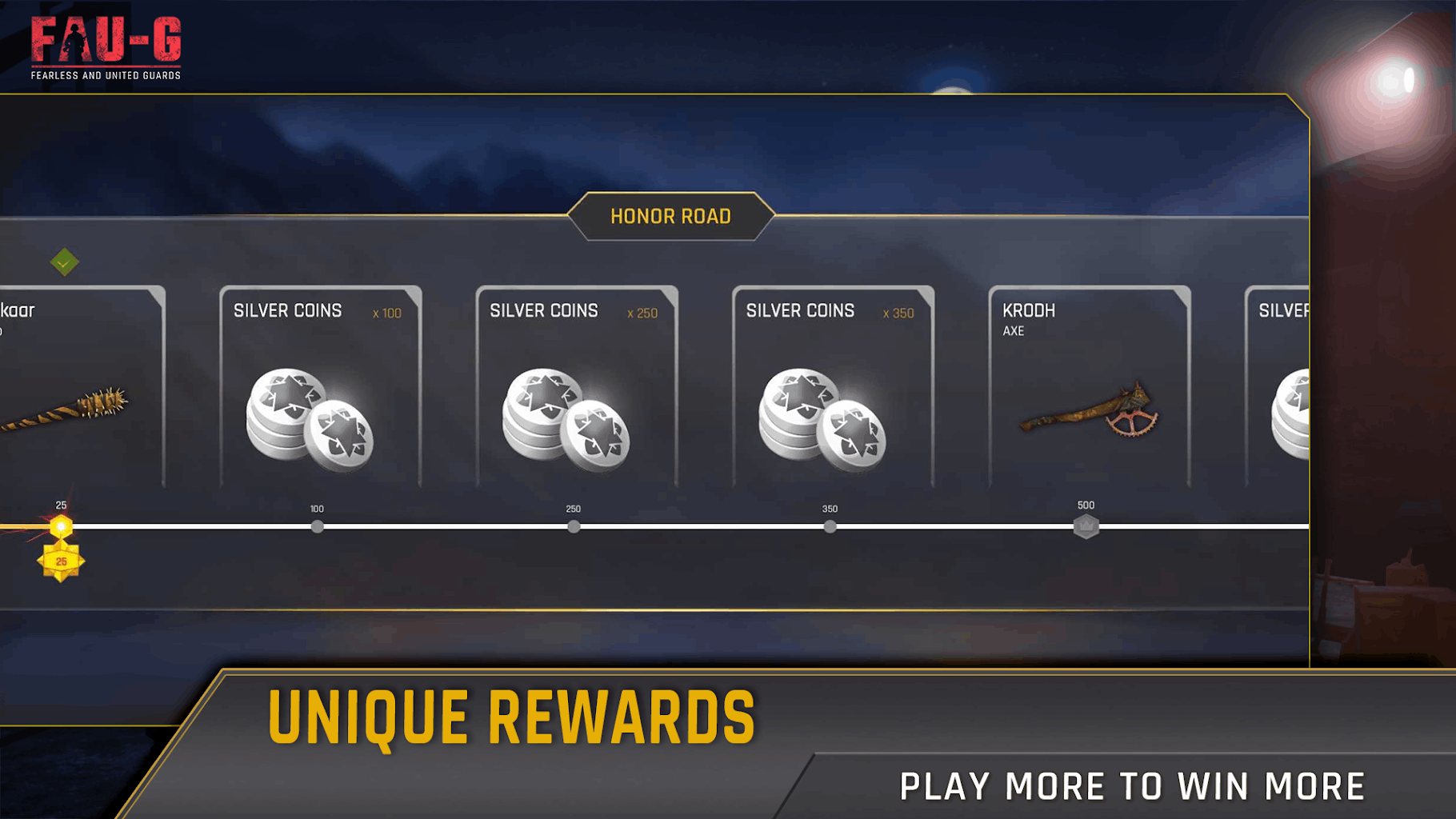 There is a timer during the game but usually, players get to finish the game even before the timer runs out. The campaign is divided into four stages where it becomes increasingly difficult.
In-Game Store
FAU-G also has an in-game store where you can purchase a wide variety of weapons, cosmetics, loot boxes, and many more. Most of these items are just for aesthetics so there is no gameplay or strategy involved in the game. There are also two character skin models available for purchase.
The in-game store is already connected to your Google account so if you want to make purchases make sure to purchase some credits. Do note that the game does offer some promotions from time to time so make sure to check them out in the store.
Tips and Tricks
FAU-G has a lot of similarities to other mobile shooter games but there are also some mechanics in the game that make it unique. The unusual features of FAU-G that we're about to tell you about play a big part in the game's success.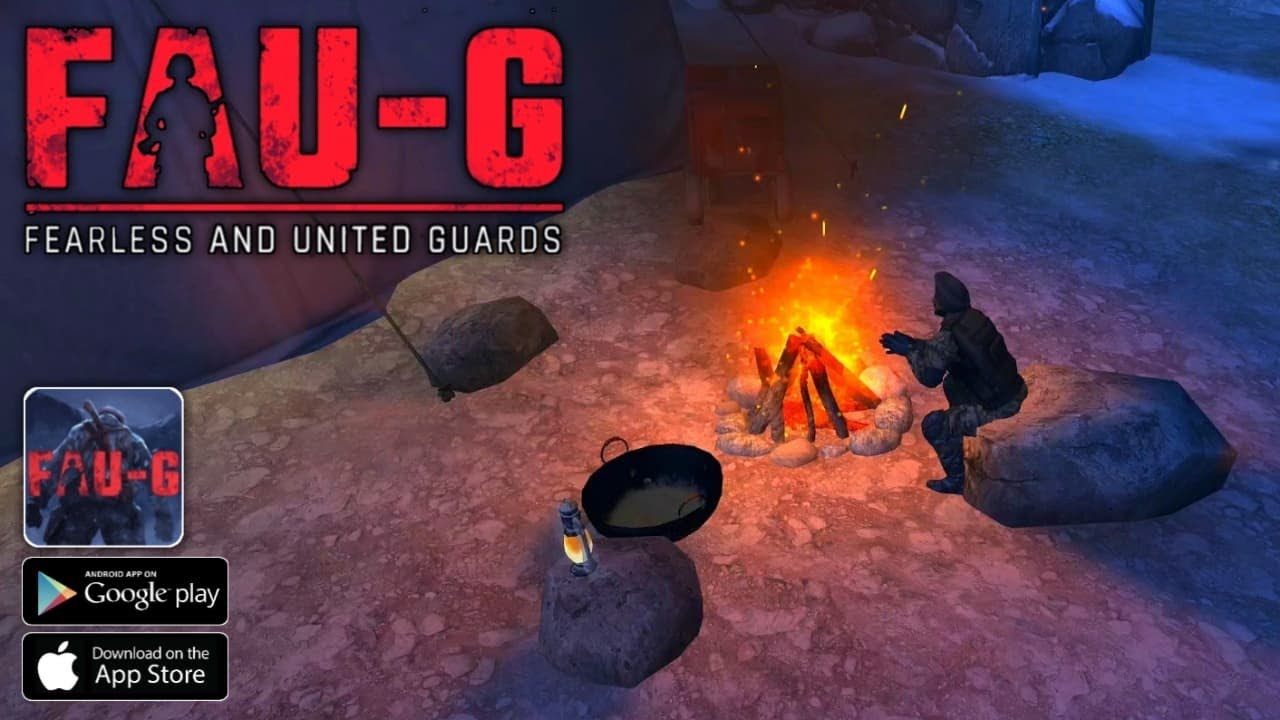 Getting an advantage is the best way to be successful in this game. Learning a few tricks will surely give you the advantage that you need. Here are some tricks that you can utilize to help you improve and be better at the game.
Sit Next to a Campfire
In other games, bonfires or campfires are usually placed in the game as a means to make your character meet other characters. In FAU-G, bonfires are there to help you recover health. Simply tap the tent icon on the screen so your character can sit next to a bonfire and recover lost health.
Health is very important in this game. The longer you have health, the more chances you are at surviving until the end of the countdown. Make sure to have a lot of health as much as possible and help recover others that are lost along the way with the help of a bonfire.
How to Get Weapons
Weapons are very important in this game. You can only get weapons once you defeat your enemies. Once you have successfully defeated an enemy, you can take their weapon and use it against them.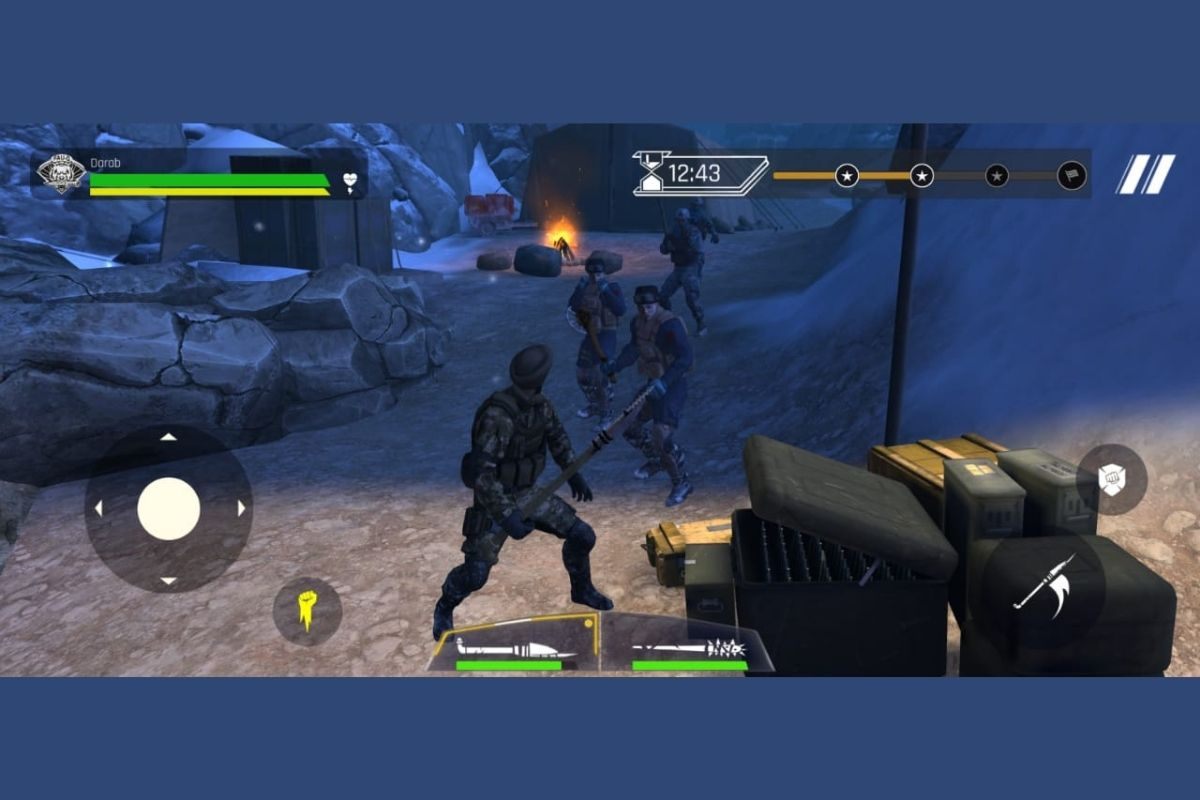 When you are up against an enemy without any weapons, just go ahead and do hand-to-hand combat instead of using your weapon. Nothing is more fun than challenging your opponent to a fistfight. Keep on tapping the fist icon on the right side of the screen to constantly attack all the enemies surrounding you.
Once you have defeated them, make sure to pick up all the necessary weapons so you can use them against enemies with weapons as well. This way you can have all the different types of weapons to use against all of your enemies.
Be Vigilant
Make sure to keep track of your opponents. Look from behind as well since they can also attack you from that angle. Check your opponents from a distance and see if you can take them down by either just a fistfight or by using a weapon.
Remember all the areas that have a bonfire so you can always go back to that place to recover health. Be vigilant with your surroundings so you will not be caught off guard especially during times when you think no one is there.
It could be that enemies are already trying to surround you to overwhelm you from all angles.
Conclusion
FAU-G: Fearless and United Guards has had a lot of hype surrounding it in the past few months as everyone was anticipating a new mobile shooter. Now that it has been released for gamers all over the world, the hype is still there as it has become one of the most downloaded mobile games ever.
The game is still in its early stages with its limited features but players are assured that the game will offer new versions like the battle royale game mode and other standard features in a mobile shooter to come in the near future. But until then, enjoy the game and make sure to support the game by downloading it from official sources.