One of the best ways to keep your health in check is to get some exercise. Working out not only helps improve your physical health but also boosts your mental health as well.
Why not make exercise part of your day in a super fun way? Dance along with awesome beats with the Just Dance Now mobile app. Just Dance Now is the mobile version of the popular Just Dance games and is currently available for download to your mobile devices.
Find out more about the mobile game, where you can download it, how to connect it to your screen, and how you can play it in the article below.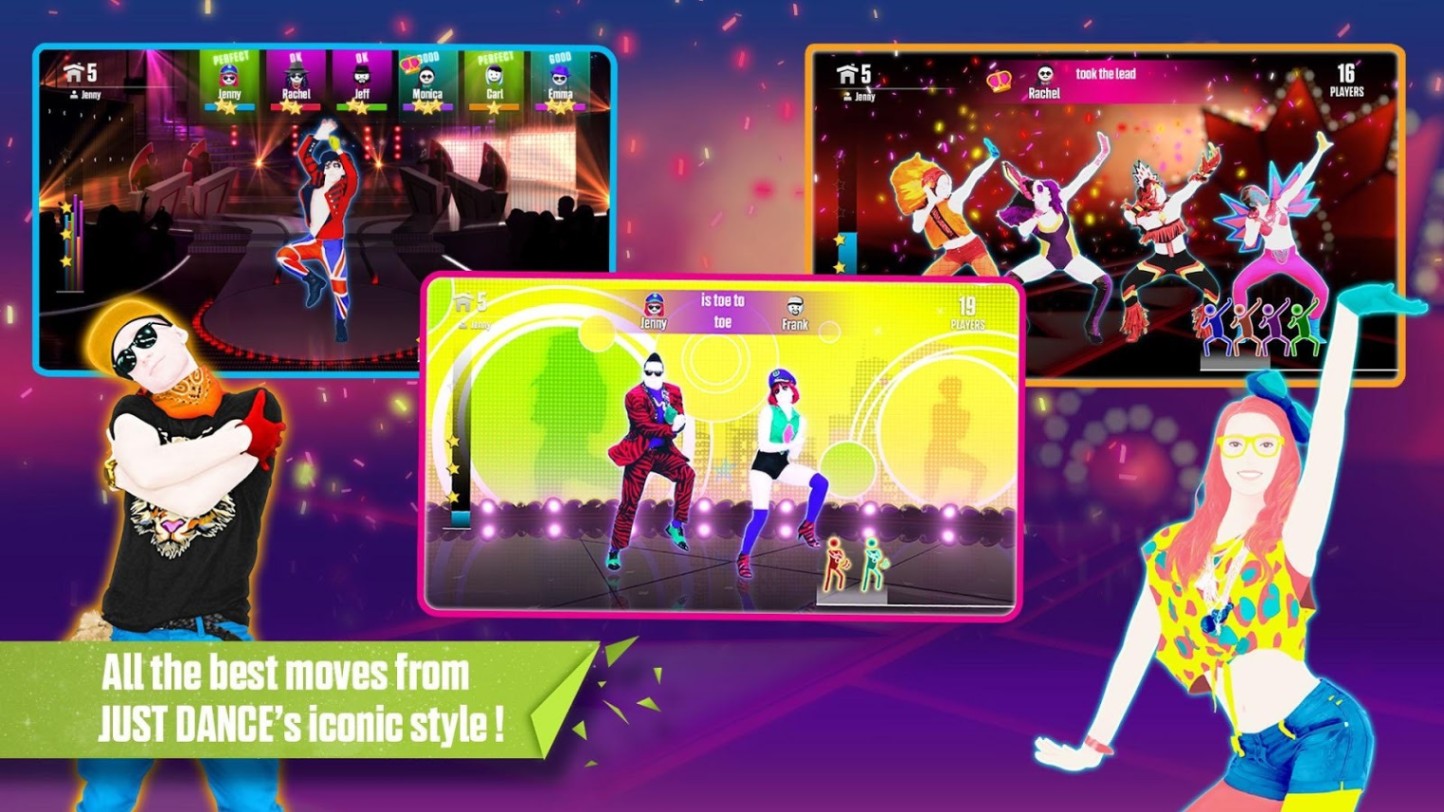 About Just Dance Now
Just Dance Now is a mobile game where you can play and follow along with dance moves to the tune of today's popular songs. Developed by Ubisoft Entertainment, Just Dance Now is a great way to enjoy an afternoon or an early morning exercise routine.
Enjoy the experience following hits like 'Shape of You' by Ed Sheeran, 'Kill This Love' by BLACKPINK, 'Despacito' by Daddy Yankee and Luis Fonsi, and many more.
In just a few taps on your mobile device, you can connect the game to a TV screen or your PC monitor and start dancing.
Incorporate the game into your workout sessions to dial up the fun for your daily exercise. Customize a playlist that includes all of your favorite songs and see how many calories you have burned by checking out the HealthKit dashboard on the app.
How to Download
The Just Dance Now app is free to download and free to use.
To download the mobile app, check out the Google Play Store for Android device owners and the App Store for iOS devices. Use Just Dance Now to search for the app and tap on "Install" to begin downloading the game.
Once done, launch the app by tapping "Open" and begin connecting the app to a screen to play.
Features and More
Just Dance Now features over 500 songs including those found in the Just Dance 2020 game for consoles. New songs are always added to keep your experience fresh and exciting.
Connect your app to any screen in your home and start dancing together with your friends and family.
Get Dancing
Just Dance Now is a highly effective exercise especially now that we need to improve our health. It's an excellent game to play while staying inside our homes. You can even tell your friends and family about it and join you online for some dancing sessions.
Play Just Dance Now by following the steps from digital dancers on the screen. You will be scored by how accurately you copy the dance moves. Dancing keeps your blood pumping and burns calories so go ahead, launch the app, and get dancing.
Connecting To Other Devices
When you download the mobile app, it will prompt you to connect the app to another device or screen to see the digital dancer. You will need your smartphone and another internet-based device or screen. This can either be your laptop screen or desktop screen.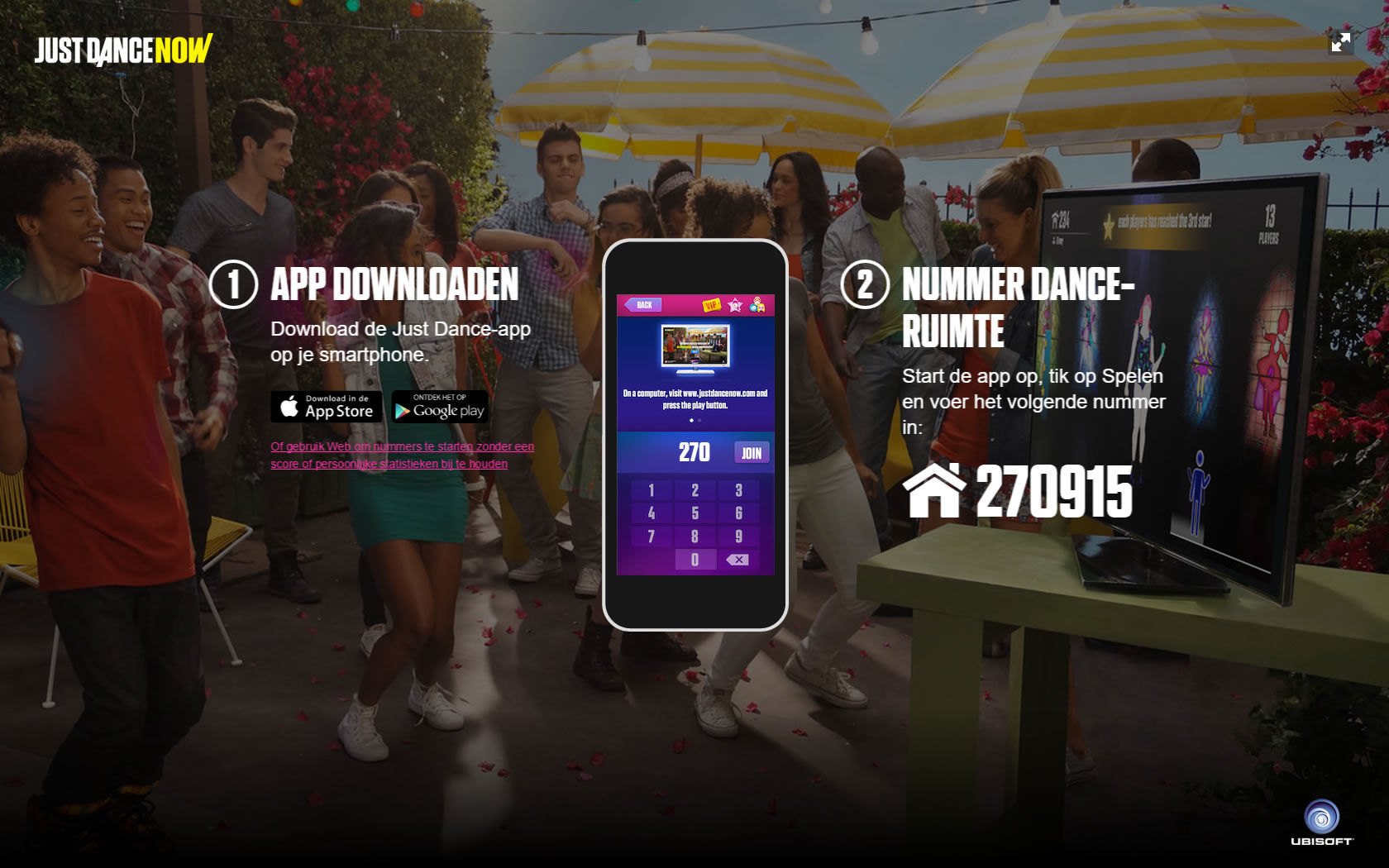 To connect your smartphone to your computer, you will need to select your setup first. Choose "Smartphone to PC" then load the official website on your computer to connect the app. Make sure that you are holding your mobile phone when playing the game to collect the data.
To invite your friends, the app will provide you with a dance room number. Simply provide the dance room number to your friends and enter the number on their app or website to join the party.
By inviting your friends and joining a room, you can synchronize your game with everyone to see who gets the top score.
Setting Up Different Network
If you are using a mobile device and want to connect it to another mobile device such as an iPad, download the app on both devices and launch them together.
You can use the iPad as your screen while holding the smartphone as you play. If you are connected on the same network, both devices will connect automatically so you don't need to set up anything.
Devices that are using different networks, for example, if your smartphone is using your mobile data and your iPad is using your WiFi, you can still connect by simply providing the dance room number to join the fun.
Tips to Play
Just Dance Now is a very simple game to play. Once you have set up your smartphone to your computer, you can start playing the game either by yourself or with your friends and family at home.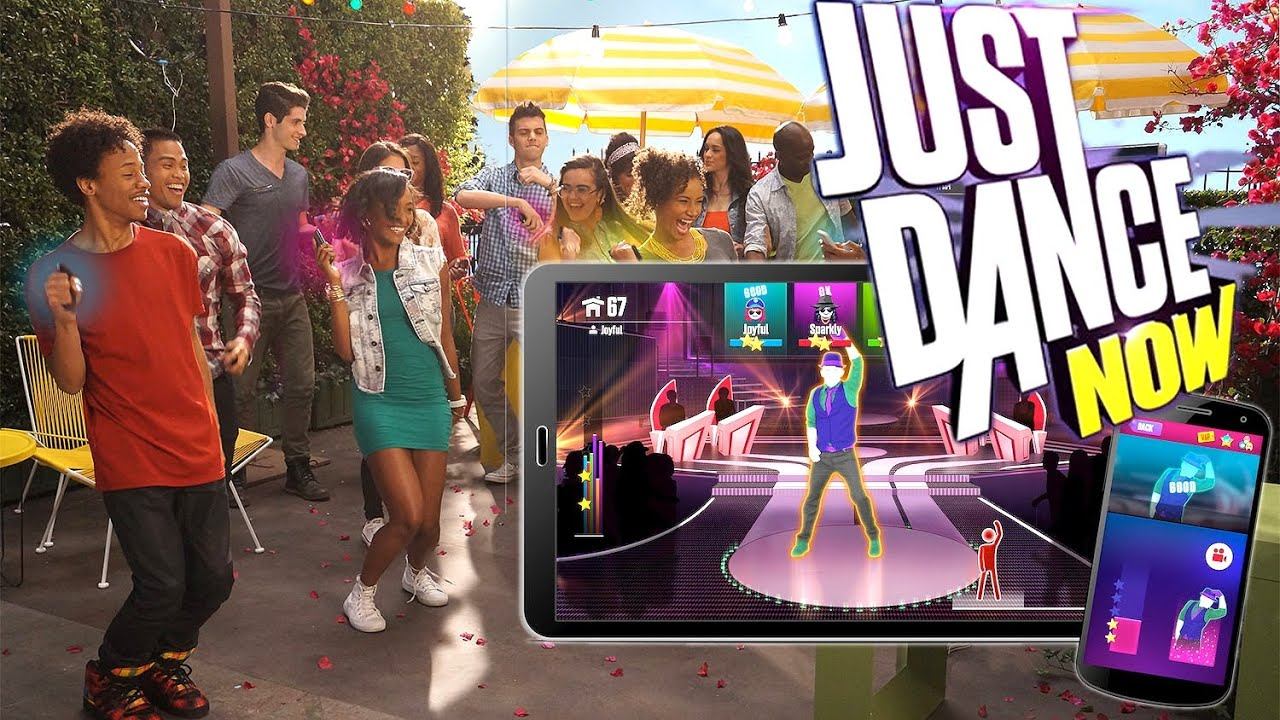 The game provides a good amount of information when you try it out the first time, but the instructions are quite easy to understand so you can always jump straight into playing.
For those who want to step-up their dancing game, here are some tips to play Just Dance Now.
Warming Up
Many would say that you are just playing a game however, this is a very physical game where you need to be prepared.
You will be dancing a lot and warming up should be your priority to avoid certain injuries and muscle strains after playing. Do your body a favor and do some form of warm-up exercise before you begin playing the game.
Stretch your arms and legs first. Circle your neck around and keep your shoulders loose by doing a range of motion exercises. Make sure to keep yourself hydrated when playing the game as it will cause you to break a sweat.
Start With Easy Songs
Now that you are all warmed up, always treat Just Dance Now as a workout session. At first, you will be overwhelmed with the dance moves or how fast things are going. Take it slow especially if you are still new to the game and select some songs that have a slower rhythm.
This way, you won't get overwhelmed by the complex dance moves or trying to follow through with the different beats in the music. Start with the easy songs in the category and work your way up to the more advanced ones.
The more you play, the more you begin to get the rhythm. You can try and challenge yourself by taking on more difficult songs with complex dance moves. The mobile game offers a lot of challenging dance routines so you will always stay fit and healthy.
Most of all, enjoy every song that you play, feel the music, and just have fun!
Practice Makes Perfect
Dancing while following along with different moves will be challenging at first. This is why practice is very important.
If you have played this game before, you know that playing the same song over and over will help you feel comfortable with the rhythm and get the moves down in order to finish each song perfectly.
Don't stress yourself if you are not able to get all the moves right on your first run. Have fun while trying and you'll see yourself enjoying every move you make. If you truly want to excel in this game, practice your moves and have fun while doing it.
Play With the Whole Family
If you're all bored at home, why not load up your mobile phones and connect the game to your home TV and start dancing? Just Dance Now is the perfect choice to bring the family together and get you to a healthier lifestyle.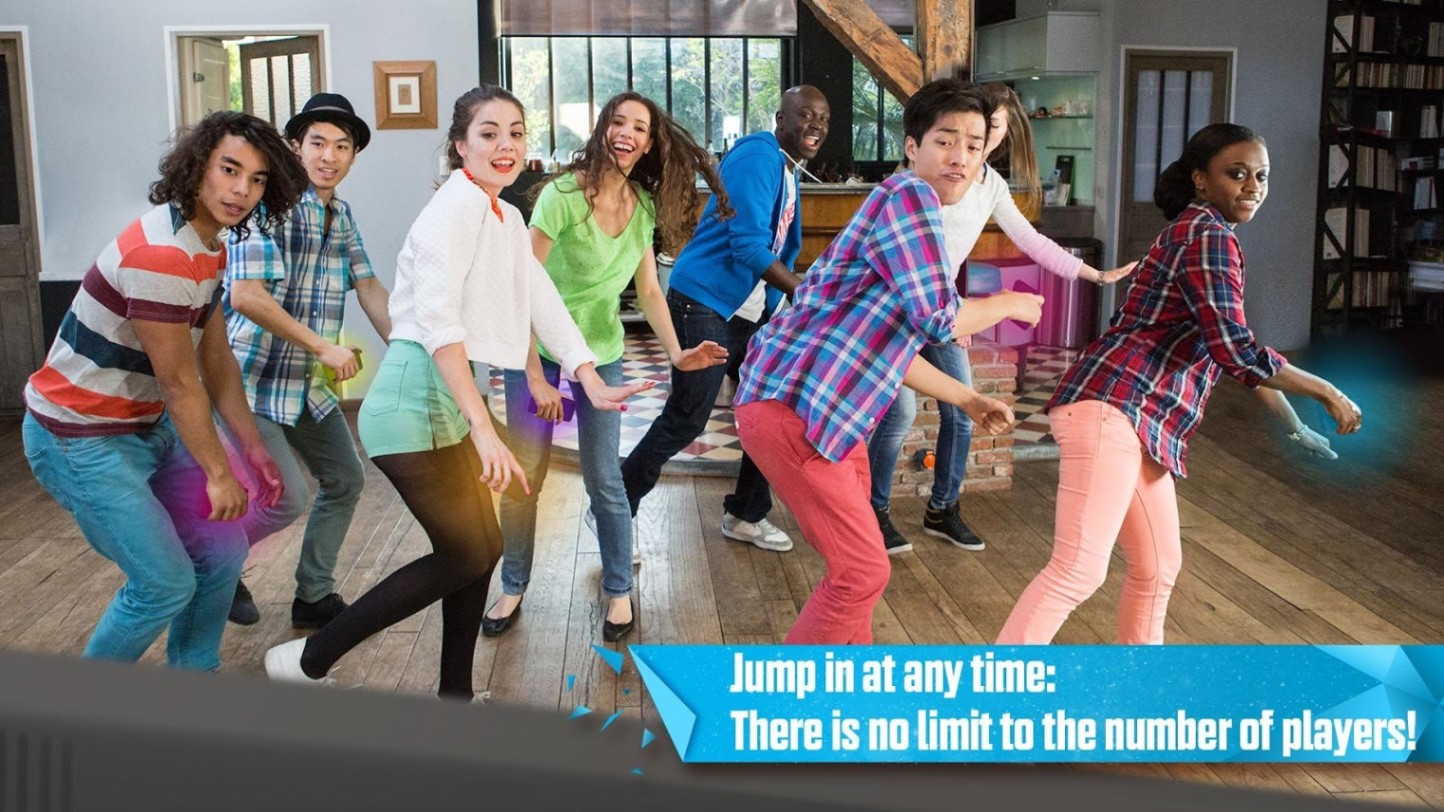 Since you can synchronize the game onto one screen, you can gather the entire family and as long as they have their mobile device at hand with the installed app, they can join the fun.
Bonding over your favorite songs and hilarious dance moves can be an excellent way to spend time with your friends and loved ones.
Check Out The HealthKit Dashboard
If you are playing the mobile game to burn calories and keep yourself healthy, you should load up the HealthKit Dashboard and see how much you've burned during the entire session. Tracking helps you to stay motivated to continue exercising.
Dancing helps improve brain health, supports strong muscles, and keeps your tendons healthy. The mobile game also helps improve visual recognition and motor skills since you will be following dance moves on your screen.
This just proves that the game is an excellent way to improve your health through dance and exercise. Just Dance Now provides an effective method that incorporates a fun experience into workout sessions.
Conclusion
Dancing burns a good amount of calories just like running or swimming. What makes Just Dance Now more fun than all other exercises combined is that dancing to the rhythm of the music just feels so good!
For added fun, invite your friends and family to join you and make it a good time or a competition, it's your choice! Go ahead and load up your mobile app, connect it to your PC, and dance.