With so many mobile games to choose from, it is sometimes hard to pick which ones are really enjoyable to play, especially during times when you are bored.
A role-playing game can be very repetitive so you might as well choose a good wrestling game to get your blood pumping and relive the days where you watch all the wrestling legends on your screen.
Wrestling Revolution 3D is the perfect mobile game that has all the features to kick start your journey to becoming a legendary wrestler. To learn more about the mobile game, what it is, where to download, how to play, and more tips, check out the article below.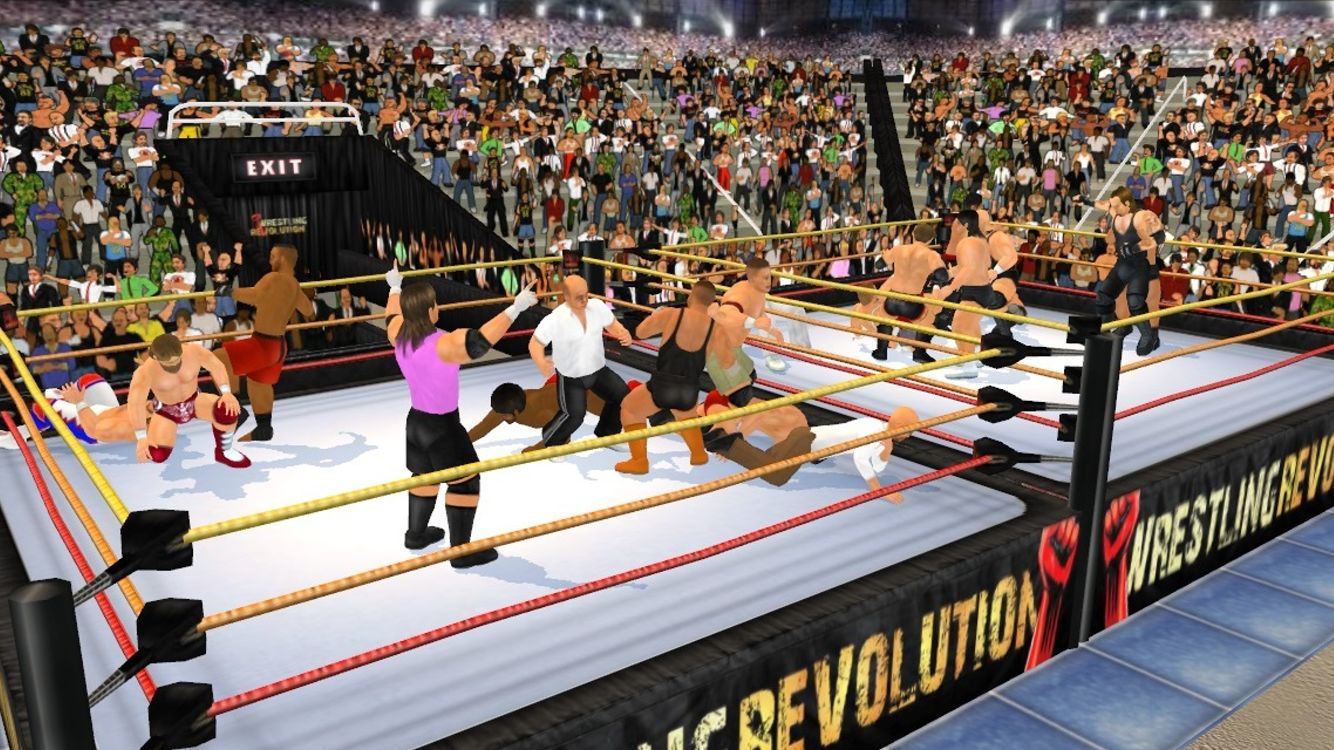 About Wrestling Revolution 3D
Wrestling Revolution 3D is a mobile wrestling game developed by MDickie. The game has two parts with one aspect taking you inside the ring while the other takes you on the business side where you get to promote and market the business of wrestling each week for ratings.
Wrestling Revolution 3D features game modes for all aspects of wrestling so those who want to have fun and cause mayhem can go either Expedition or Pro game mode. Go Pro and experience the game without ads or any form of limitation.
Check out the Backstage Pass and create the team of your choice and match them against each other. With over 20 wrestlers to choose from, players can enjoy some good old-fashioned wrestling games.
Where to Download
Wrestling Revolution 3D is currently available for download on mobile devices such as Android and iOS devices. Check out the Google Play Store or the Apple App Store and search for the title of the game. To start the download, tap on "Install" or "Get" and wait for the game to fully install.
Once the game is installed into your device, tap "Open" to launch the game. The game also offers in-app purchases so make sure to check your account for your preference.
Getting Started
Now that you have launched the game, get started by learning how to use the controls. The game features an interactive tutorial where you are introduced to the game's controls and learn a few basic moves that you can use in the game.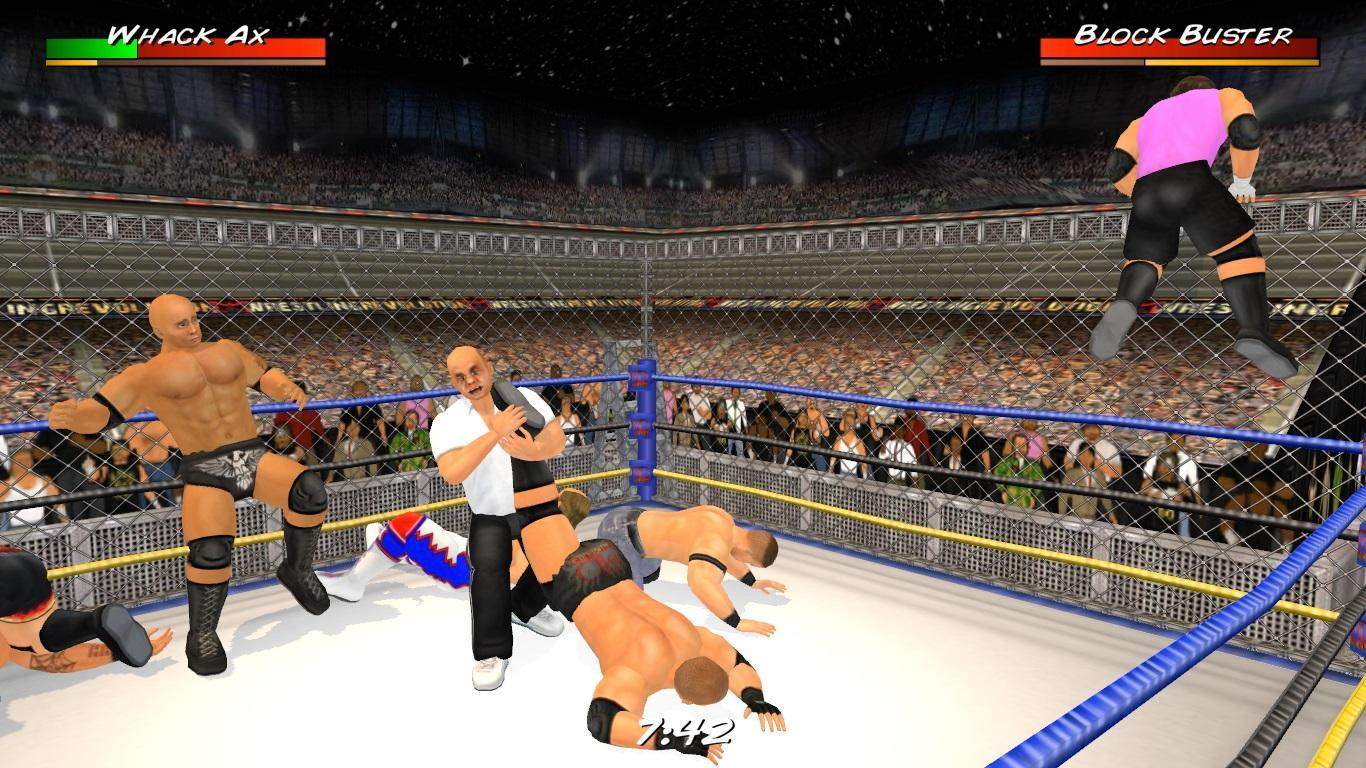 Some of the basic controls include attacking, grappling, running, picking up, taunting, and many more. You will also need to keep an eye on different menus in the game such as your health meter and the clock.
By following the tutorial, you will learn how to mix and match your style alongside meeting the wrestlers. The game's physics are quite fun but also very odd which can affect performance however there is a resolution to that below.
When it comes to controls, the mobile game is best suited to Android controllers. The game highly recommends Android controllers such as NVidia Shield 2K.
Game Modes and Matches
Wrestling Revolution 3D offers a lot of game modes for players to choose from. The Career and Expedition Mode are some of the most popular game modes that are usually chosen by players. However, there are also other far more entertaining modes that you can try and have some fun with.
There are also different types of matches in this mobile game. You can have Double Ring, 100-man, or even go with the classic experience of brawling without tables and ropes. Everything you can think of when it comes to the chaos that is wrestling can be done within Wrestling Revolution 3D.
Tips to Play
Playing Wrestling Revolution 3D is all about making the right choices for your matches. You win by having the best wrestler or you lose when you make the wrong choice. Here are some tips for you to help you get more wins in this game.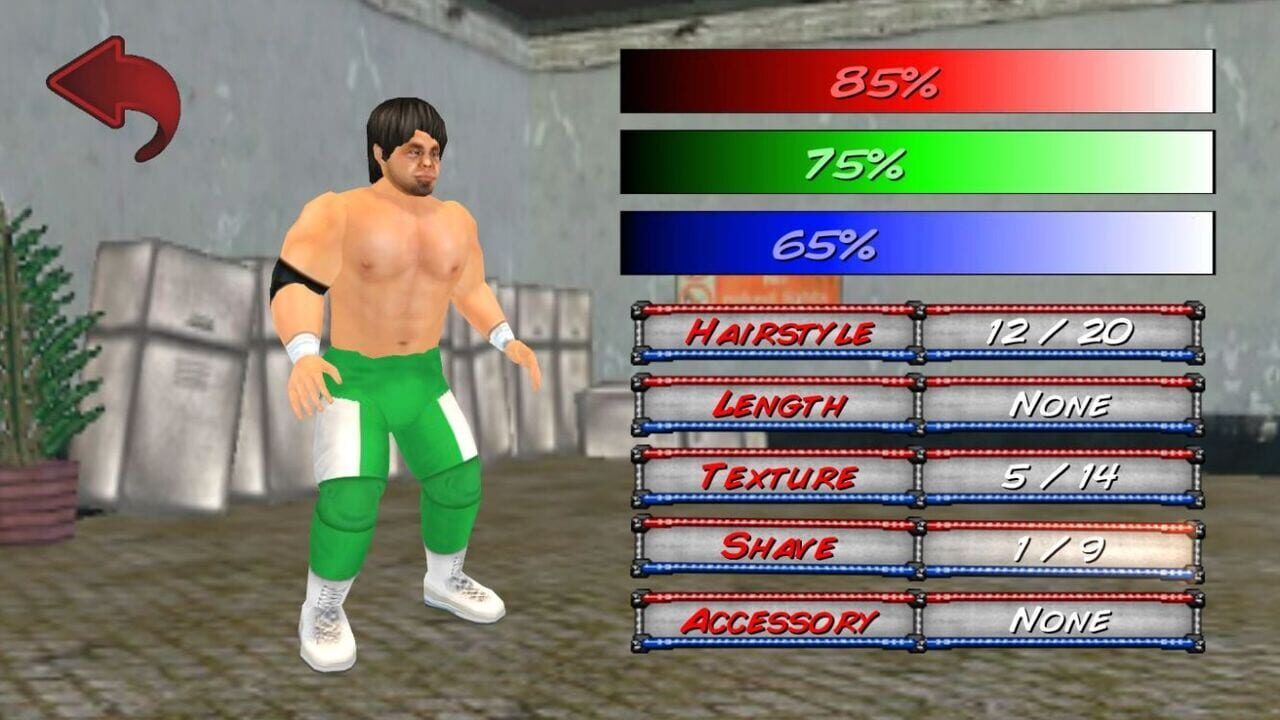 Allocate Stats Properly
Wrestling Revolution 3D is all about the wrestlers. Having a good wrestler means having well-balanced stats. The game uses stat points to add up to your wrestler's current stats and make them better.
The first thing you will need to do is to allocate your stats correctly. In this game, power is a good thing but it is not everything that you need. Focus on getting more strength stats for your wrestler and scatter a few other stats to make it well-balanced.
Tweak the Settings
Due to its dated graphics, grappling and attacking in this game can sometimes be a bit laggy.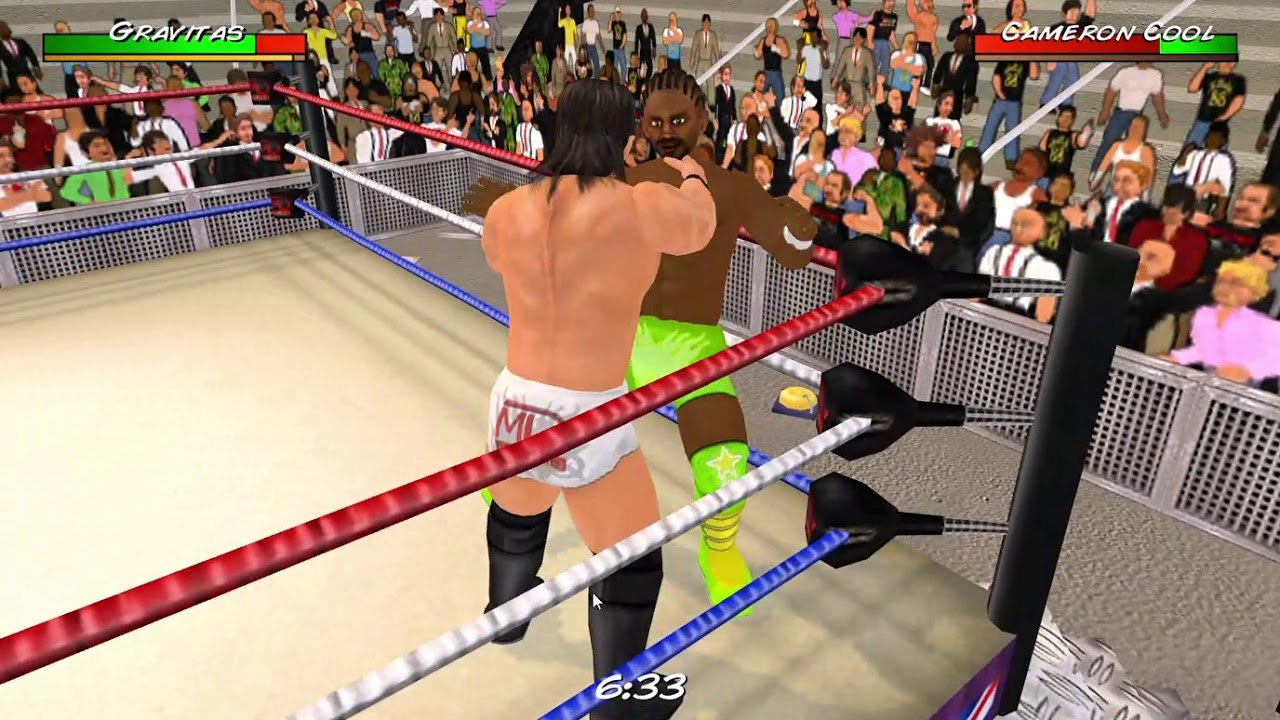 This can mean that you won't be able to land all of your attacks and combos at the right time which can ultimately mean that your opponent can have that window of opportunity and turn the battle against you.
To counter this effect, try to tweak the settings and speed the game up to either 125 to 150 percent. This way, your wrestler will have the momentum he needs to land all of your shots, punches, and combos.
You might consider this is a bug but it's more of a graphics setting than a gameplay one. Make sure to speed up the game to make your wrestler more fluid when attacking.
Explore the Game
With so many options and features offered in the game, there are also other hidden or lesser-known features in this game that were not announced by the developers. It is always best to explore the game and pick up different objects that come along your way.
For example, you can stack up as much furniture including ladders, desks, and more for as long as you can without any limits and see what it does inside the game. The game rewards you for trying out different things so get creative when you are playing.
Explore the game when you are inside or outside the ring and discover the many different combos or actions available to you to help you win the game. With so many things to discover, make sure to take the time to explore and uncover many hidden features in this mobile wrestling game.
Always Choose Faster Moves
In Wrestling Revolution 3D, you can select your wrestler's moves and attacks. This means that you can strategize your moves to suit your needs to get that victory. The best way to win more games is to always choose the fastest moves to execute.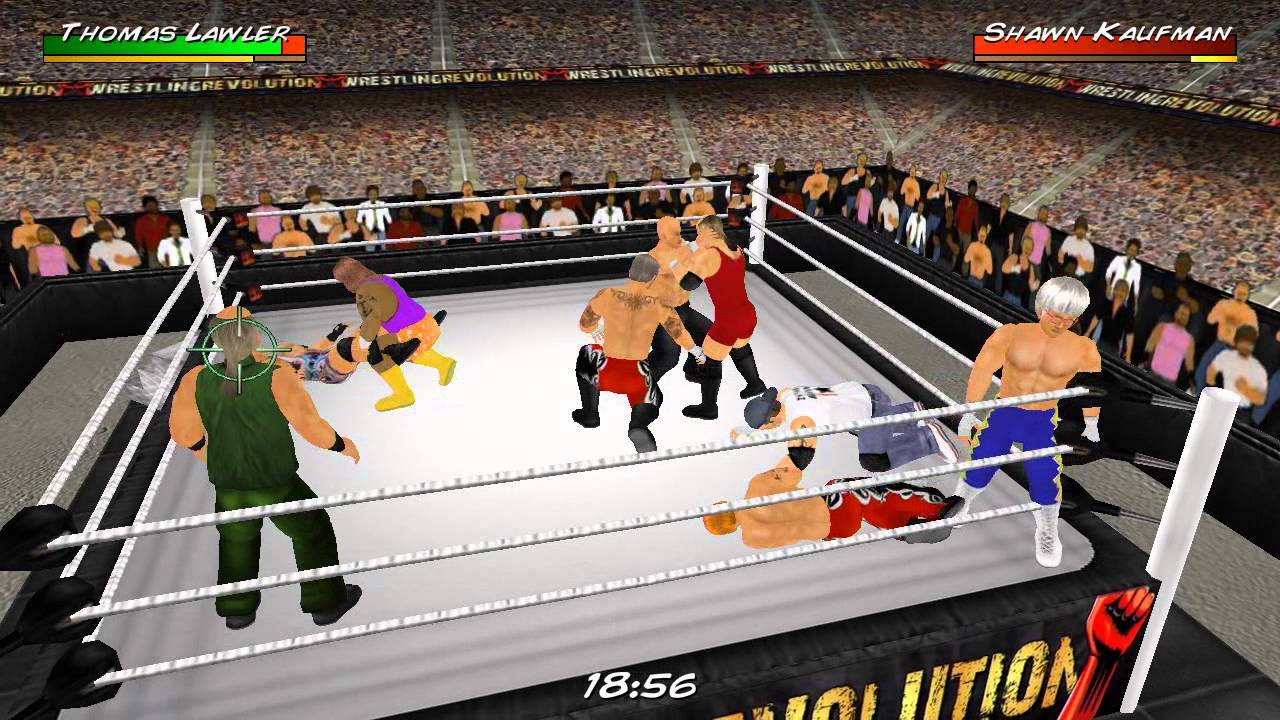 The faster your wrestler executes the moves, the better. Knowing that the game has very odd physics and graphics, it is always best to choose moves that are quick to execute so it will always land on your opponent without any glitches.
The thing about using complex moves is that it takes time so might as well choose the faster ones and quickly end the game with your opponent's face on the floor.
The Simpler the Better
Same with the tip above, using complex moves will only be detrimental to your entire game. You might be tempted to perform mostly barrel rolls and perfect jumps just to make your wrestler look cool or brag about being able to do those sick moves.
However, complex moves do not always equate to better moves. Be practical and use the simpler moves. Use basic attacks if you must but be sure to practice more to get used to how this game is being played.
There is no need for you to be flashy in this game unless you have already mastered it and want to have some fun with your opponents.
Do Proper Training
As with real-life wrestling, training is part of the wrestling regimen to get better. Training means learning a few basic attacks, combos, and skills and using them in fights. In Wrestling Revolution 3D, training is a great option for you to earn more stats for your wrestler.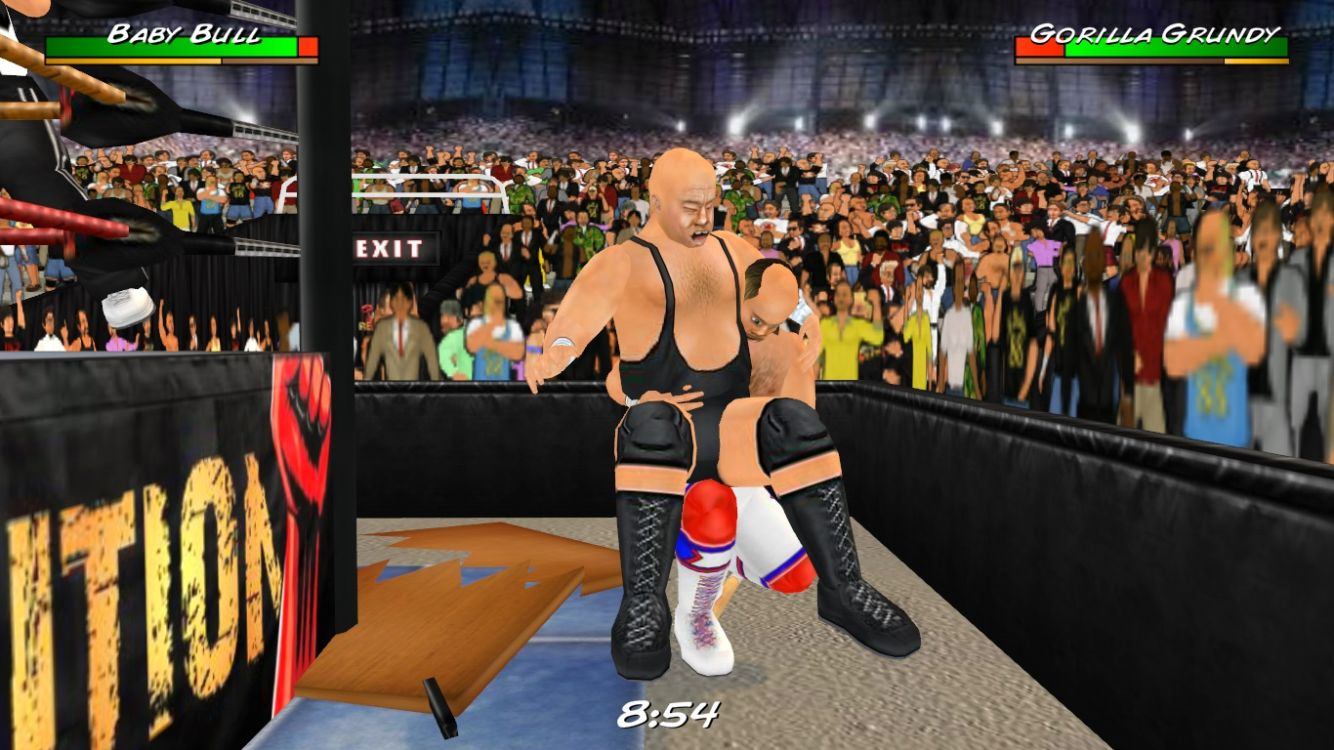 Remember that the more stats you have available, the more powerful your wrestler becomes.
During training, all you have to do is to tap as fast as you can so that the gauge goes as far as possible. Take the time to do proper training and get a better chance at fighting more difficult wrestlers.
Don't Stop Playing
Much like any other game that you can play, Wrestling Revolution 3D is not an easy game to play. It takes a lot of time and effort to learn even just the controls of the game. It will take even more time to master your attacks and combo them.
Always make sure that you keep on playing to understand the game and master your skills. With so many things to do including game modes and events, you will surely have the time of your playing the game and developing new skills.
You'll be surprised at how much you've learned from playing the game after investing more time into it.
Conclusion
As a mobile wrestling game, Wrestling Revolution 3D gives you the chance to live your wrestling fantasy in and out of the ring.
The use of both old school and new school wrestling alongside easy-to-use controls and simple mechanics make this mobile wrestling game one of the best within the genre.