The Call of Duty franchise is one of the biggest in the gaming world. Since the release of the first game in 2003, this series has become tremendously popular, garnering the title of having the most passionate fans at the end of 2019.
With its remarkable success, the developers of the games decided to create a version catering to mobile gamers. That means you can play Call of Duty even if you're not sunk deep into the arms of your couch at home.
Call of Duty Mobile now has more than 12 million reviews on the Google Play Store. Up next we're going to tell you how to win at getting free points and skins, which is an essential part of the game.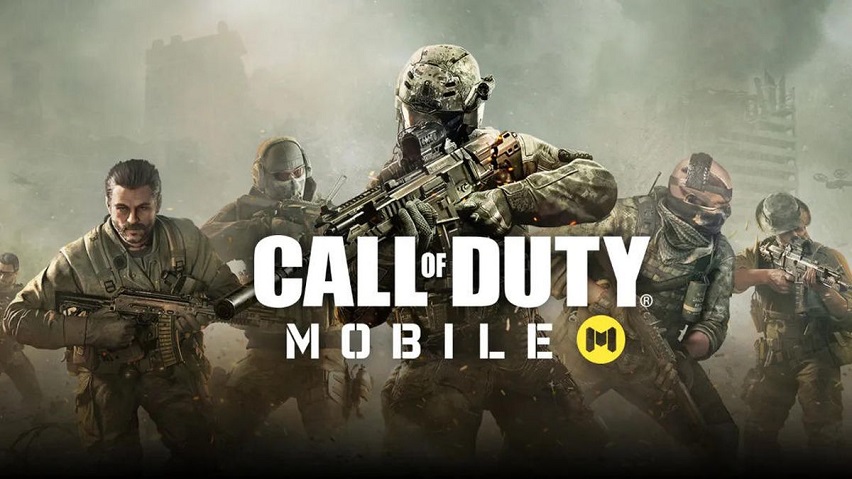 What Is Call of Duty Mobile?
This game is a part of the franchise released for Android and iOS devices. It brings well-known and loved weapons, characters, maps, and modes into a much more portable package. Those who have played previous games will find a sense of familiarity with CODM.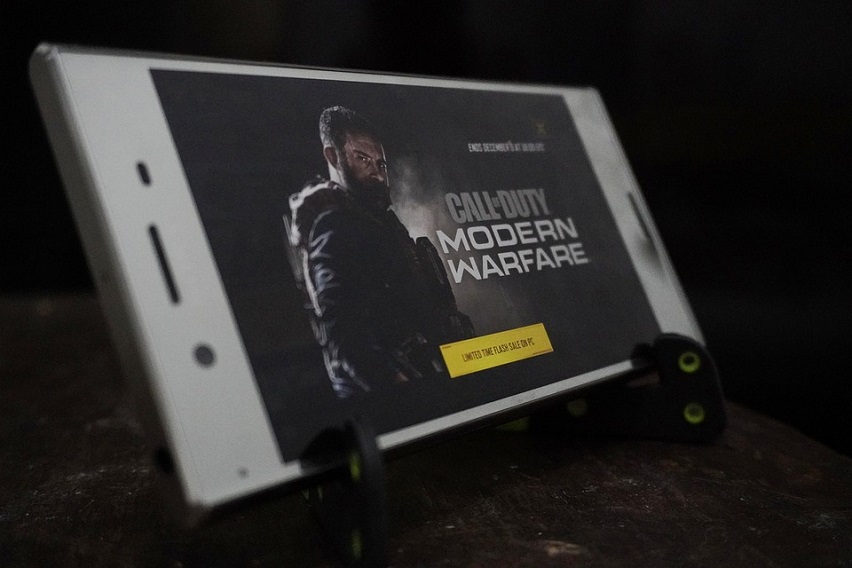 The main thing about CODM is it offers multiplayer game modes such as Team Deathmatch, Search and Destroy, Frontline, Free for All, and Sniper Battle just to name a few. However, it also added a popular mode in the form of Battle Royale.
The BR mode comes in two types: Classic and Alcatraz. While the Classic mode is what is a more prevalent type with a 20- to 25-minute game time composed of 100 players, Alcatraz is made up of around 40 people and a shorter game time.
What Makes CODM Special?
For some, Call of Duty Mobile is merely a mobile version of the big games with the addition of BR. However, this game is notable because it is not only a mobile version but also an excellent one.
First, it is such a small package at around 5 gigabytes, compared to the 170-gigabyte size of COD Warzone, the franchise's Battle Royale offering for PS4 and PC. Still, it is able to offer optimized mobile versions of console and PC game modes.
While some think that controlling CODM is limited to touchscreen, players can also use manual controllers to similar four- or six-finger touchscreen play styles. Plus, the game also supports the use of Dualshock controllers for PS4 and official Xbox One controllers.
What Are COD Points?
One of the main things about CODM is it uses two types of currencies: Credits and COD Points (CP). The first is also used in Advanced' Warfare's Exo Zombies mode.
The second is used in many games such as Black Ops, Online, Infinite Warfare, and Modern Warfare, as well.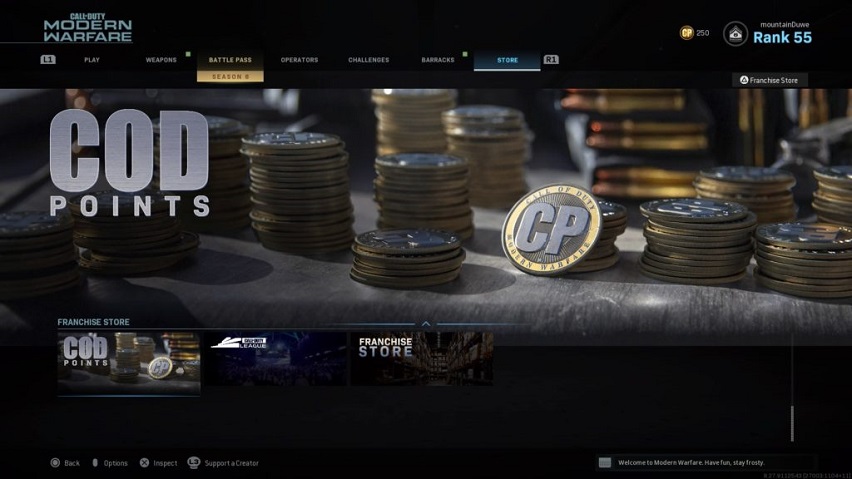 Credits are the more accessible currency in the game and it can easily be earned as gamers play. On the other hand, CPs are the premium in-game cash and can be difficult to get. Take note that there are a variety of ways to get CP but it can be based on luck.
With Credits and CPs, users can visit the Store and purchase various items, allowing them to improve their characters' appearance, as well as their play styles.
What to Purchase Using COD Points?
As the premium currency, CPs let players purchase the finest items in the Store. These are unique items from Epic and Legendary tiers, from weapons and skills to characters and skins. These items are considered unique because free ones are more commonly seen in the game.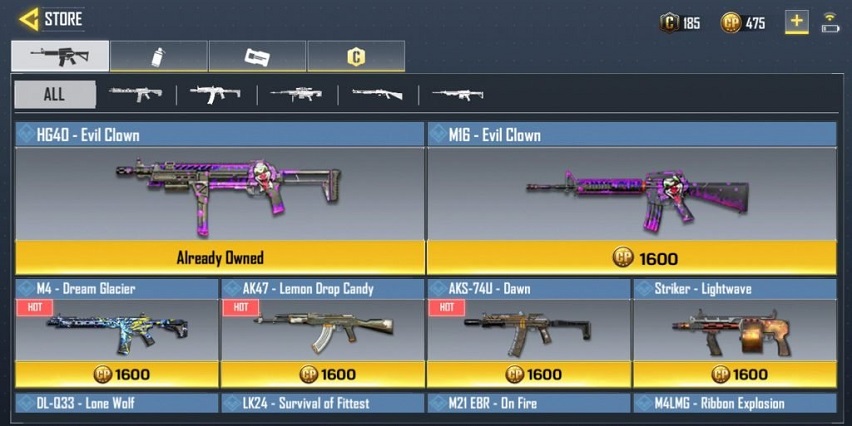 Aside from items, players can also purchase Crates. When opened, these boxes can give different items, from Credits and Common, Uncommon, and Rare tier items to Rare, Epic, and Legendary ones.
Take note that these require luck as players can get the same items more than once, but when this happens, they are given free Credits.
How Players Get COD Points
Because the weapon and character skins, as well as the skills and weapons, are unique, premium items give players a much more superior look, abilities, and styles. So, many players want to get CPs in order to access these items.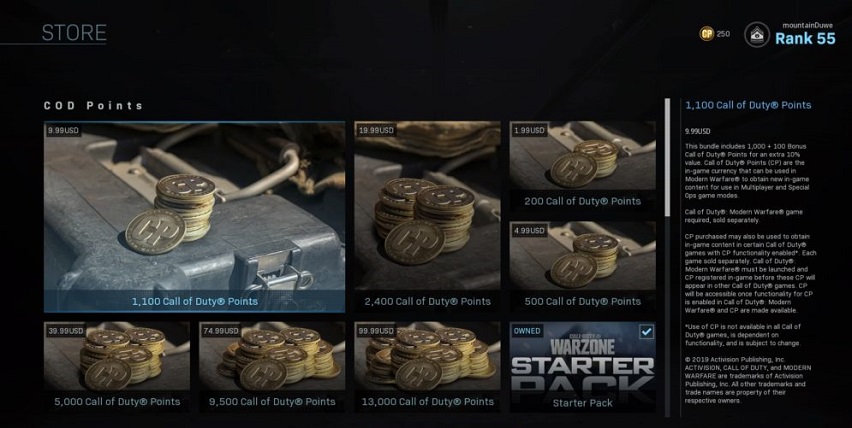 The easiest way to get CPs is to purchase them using real money. These are priced differently for a bunch of CPs, depending on the number of Points bought. Users can get 80 CPs for around a dollar or 8000 CPs plus 2800 free for more.
Another way to get CPs is to purchase a Battle Pass, which offers various rewards including Points. The number of Points earned depends on the player's climb up the Tiers. There are two types of Battle Pass namely the regular Battle Pass and Battle Pass Bundle.
What Are Skins?
Skins are appearance modifications for weapons, characters, vehicles, and skills. The thing about CODM is it releases unique skin sets for every Rank Series such as Winterwood, Royal Flush, Undead Crusade, and Skulls and Blood.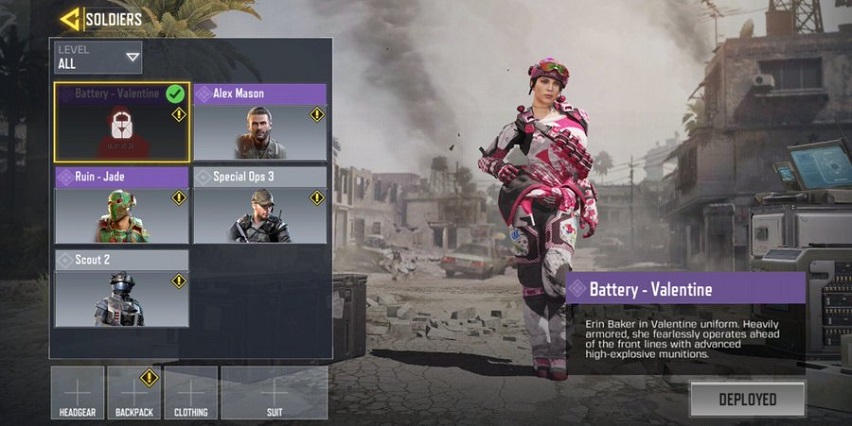 These do not offer additional skills or statistics to characters and weapons. However, weapons with high rarity skins have additional attachments that can help users better modify each weapon.
Character and vehicle skins are simply for aesthetic purposes. However, rare looks can be intimidating for many opponents, and seeing unique skins can tell other users that the player is serious with the game and is skilled.
How Players Get Skins
The easiest to get skins is to purchase them from the Store. There are ones that can be bought using Credits, while others can be obtained using CPs. Players also get the chance to get skins when they purchase and open Crates.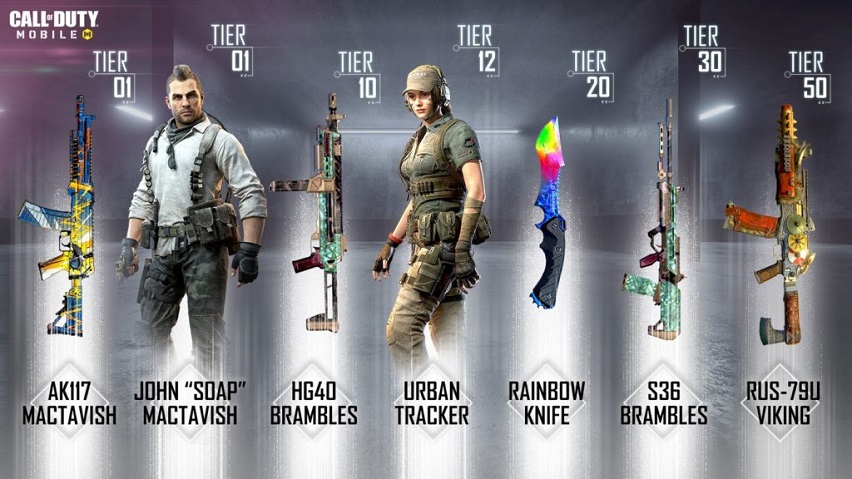 Another way to get these items is to play. Ranked Battle Royale and Multiplayer rewards free character, weapon, and vehicle skins when gamers reach different ranks. Climbing up the Battle Pass tiers also offers a chance to get these modifications.
Ways to Get CP and Skins for Free
Looking at the methods of obtaining CPs and skins, you can get intimidated as this entails spending real money. However, it is important to know that there are ways to get these for free.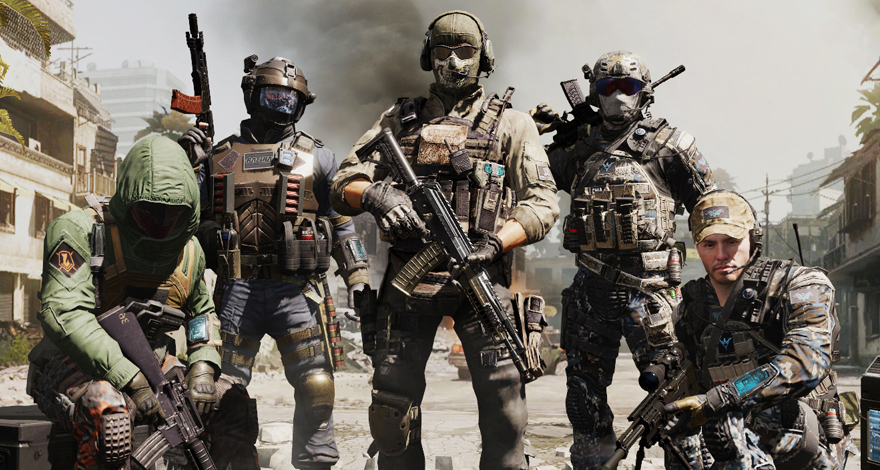 Check out the various methods of doing so.
Get a Battle Pass
Technically, this is not an expense-free way to get skins and CPs. However, it essentially a way to get free skins and CPs. You just need to invest a few dollars to purchase a pass, which costs 320 CPs for the regular or 640 CPs for the bundle.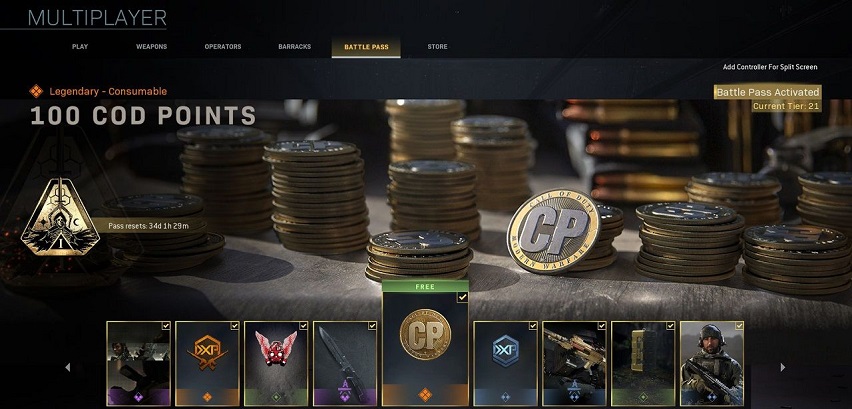 With a pass, players can earn enough CPs to purchase another pass for the new season. Plus, it comes with various skins and accessories that make the purchase more worthwhile. So basically, a pass is the gift that keeps on giving.
Those who opt for the Battle Pass Bundle can get much more as it guarantees rewards that come with the regular pass while offering additional ones.
Advance through the Ranks
Those who absolutely do not want to spend a dime can simply do their best to improve their ranks in Ranked Multiplayer and Battle Royale.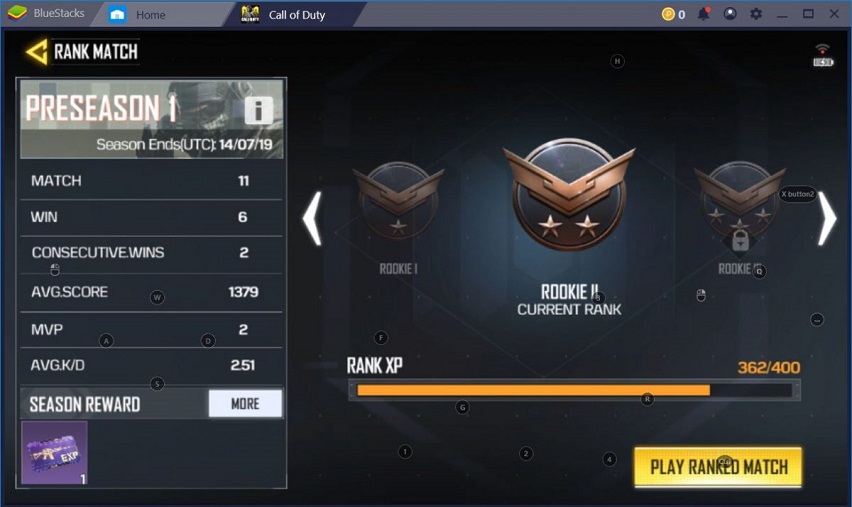 For Multiplayer, reaching Master III gives players a weapon skin. Meanwhile, Battle Royale offers a character skin at Master III. Plus, you can get a crate every time you rank up, which offers the chance of getting skins or CPs.
Keep in mind that the difficulty of winning and ranking up increases as you improve your ranking. You will be matched up with players with the same ranking, making the game increasingly more challenging.
Buy them Using Free Credits
Another way to get free skins is to simply purchase them using Credits. Remember, Credits are earned just by playing and cost zero dollars. It is easy to earn this in-game money.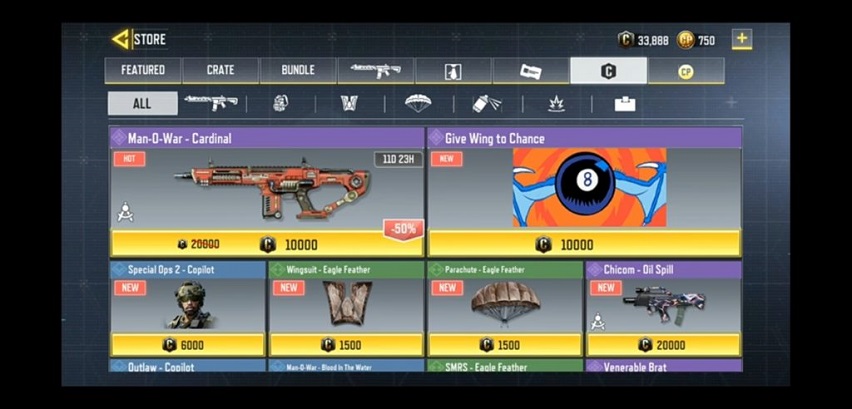 The lowest price for weapons is 1,500 Credits for Common rarity skins. The price goes up to 3,000 Credits for Uncommon rarity, while Epic rarity costs 20,000 Credits.
For characters, Common rarity skins cost 3,000 Credits while Uncommon rarity cost 1,500 Credits.
Tips for Playing to Get Free CPs and Skins
Getting free CPs and skins may be challenging, but there are some things you can do to increase your chances of getting them. Here are some of the best tips for doing so.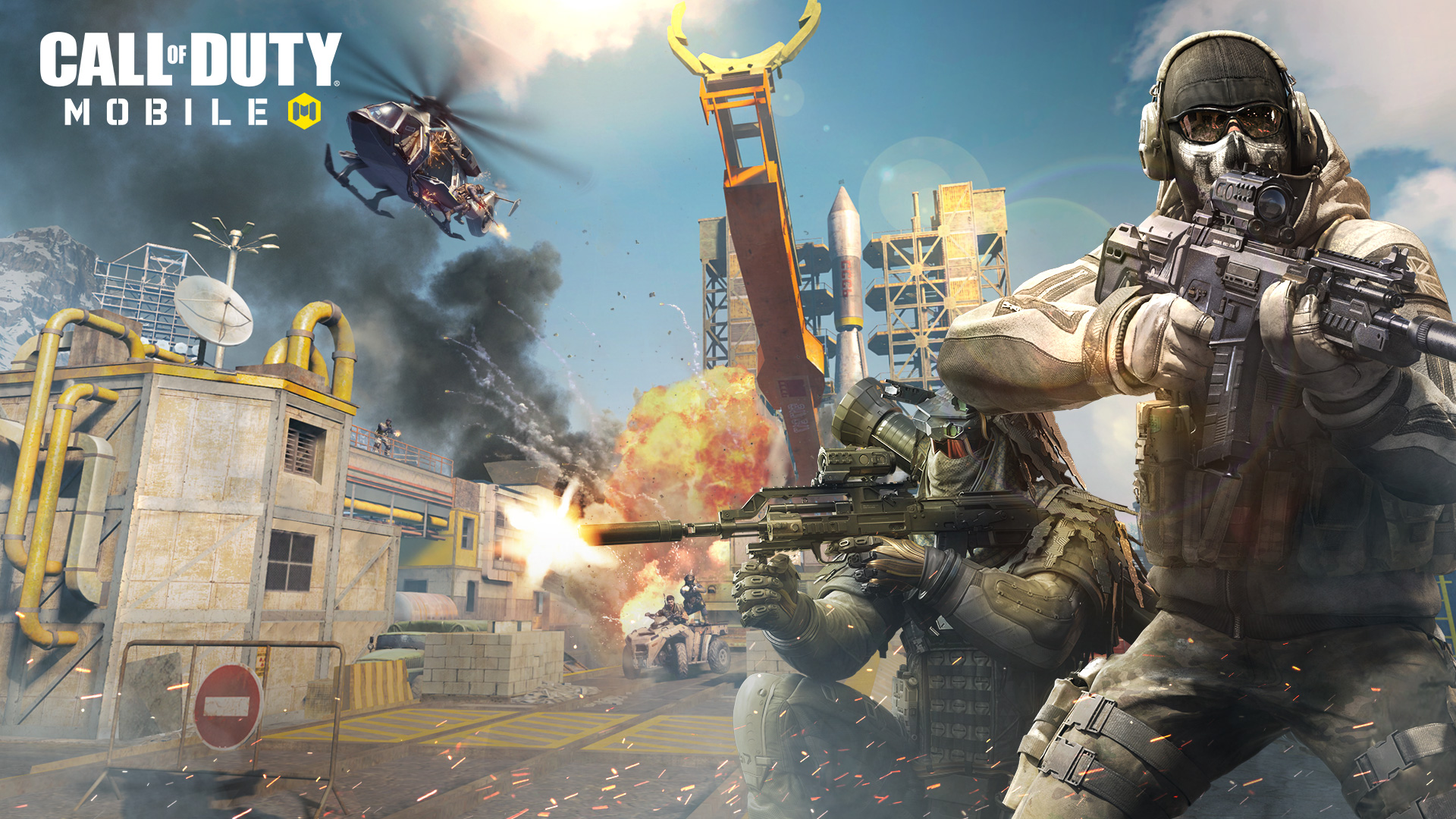 Play Multiplayer More Frequently
The more games you play, the better your chances of increasing your rank is. However, remember that winning awards you with experience points that will help you rank up, but losing can result in experience point deductions.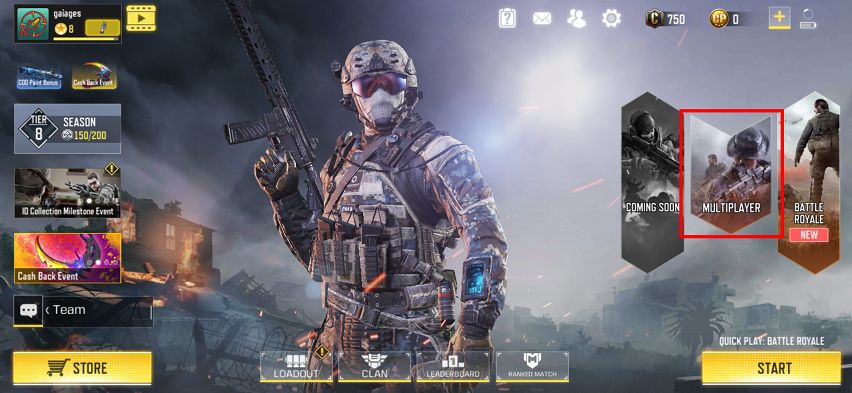 For a less stressful experience, the main goal should be getting more Credits. This is easy to do on regular Multiplayer modes or those that are not in Ranked. These are usually less cut-throat.
Do Your Best to Win in BR
Battle Royale is always ranked. The best part is it also gives out more experience points when you win, so it is easier to rank up, as long you improve your play style and skills according to your level.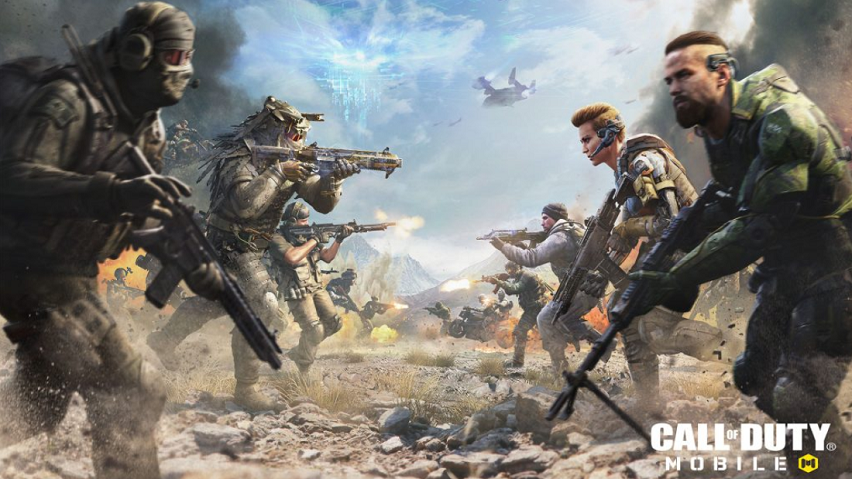 Likewise, it also gives more Credits, so it is easier to save up for purchasing skins. In fact, you get Credits even when you lose.
Conclusion
Call of Duty Mobile offers hours and hours of challenging fun, as well as lighthearted enjoyment. The addition of CPs and skins to the game makes it more challenging and more fun to play.
Of course, if you can get more of them, you can swagger a little better in front of your gaming friends. So, it's well worth the time investment to harness more and more.