Online gaming has taken the world by storm, from the early popular games such as Starcraft and Warcraft to today's games released on the latest platforms.
These games allow players to test their skills against real people instead of computers or AI. Until today, one of the most well-loved franchises is the Warcraft series, which spawned spin-off games such as Defense of the Ancients I and II.
Another game inspired by Warcraft is Hearthstone Online. Keep reading to know more about this game. We will tell you all about the game as well as how to get free decks.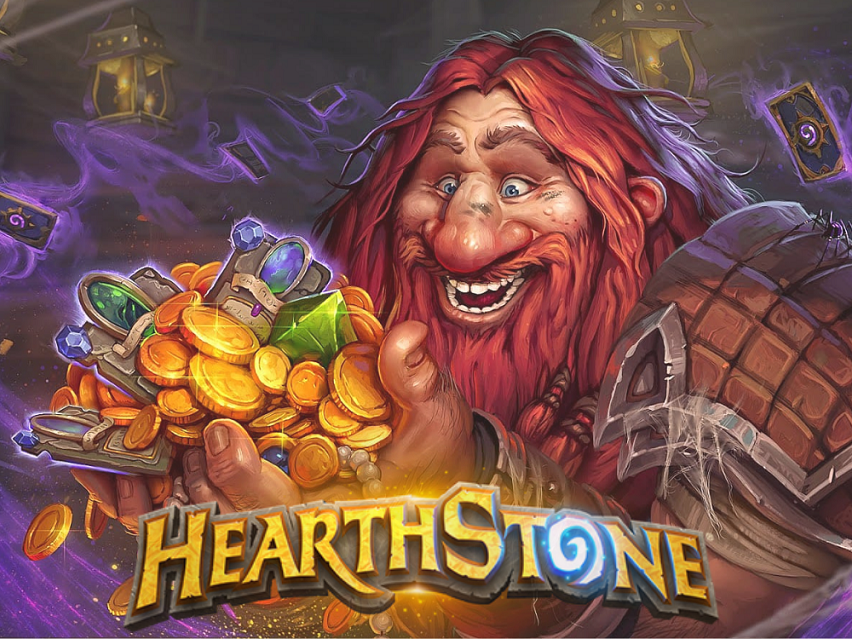 What Is Hearthstone Online?
Hearthstone is a free-to-play online game based on the mythology and lore introduced in the Warcraft series. It uses the same characters, relics, and elements to create a unique and competitive game that combines strategy and luck.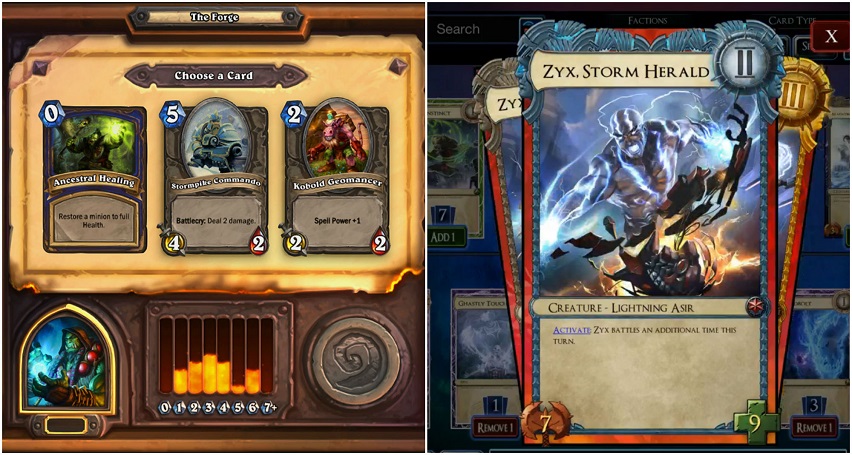 The most distinct characteristic of this game is it is a collectible digital card game. It lets players pull cards every time they get achievements in the form of completing quests, ranking up, obtaining keys, and winning battles.
The key to getting these achievements is to build a deck that works for the player because each player has their style and preferred class. With the combination of skill, tactics, and chance, players will build a powerful deck.
How Is It Different From Other Digital Card Games?
This is not the first time that the gaming community, mobile or otherwise, has seen a collectible card game. This list includes ever-popular Pokémon, Yugi-Oh, and Magic: The Gathering Cards, to their digital game versions and so many more.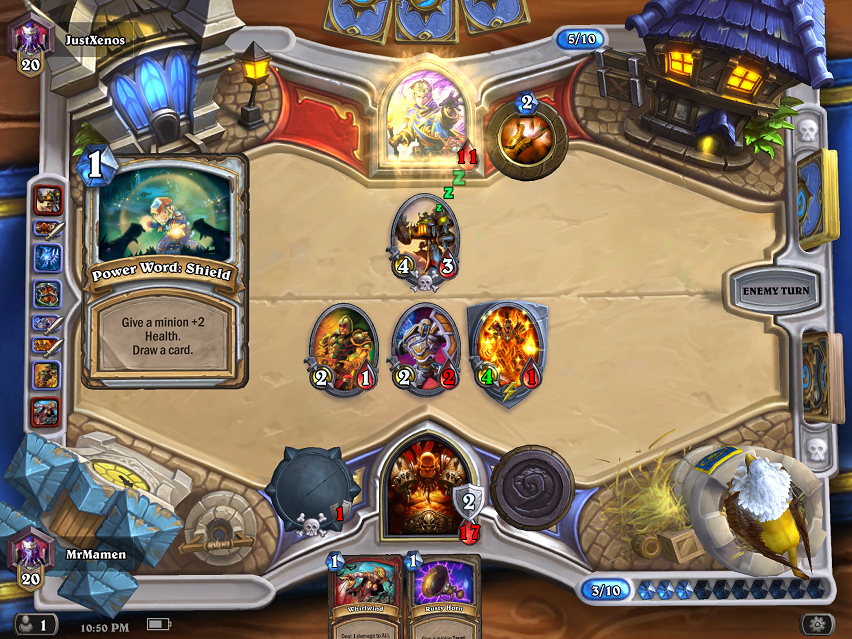 Hearthstone gives a different spin to these games as it comes with unique yet familiar lore that Warcraft players know and love. It allows cross-platform battles, which makes every game more dynamic and challenging.
It offers different hero classes and archetypes, which help define the power, spells, minions, and weapons for each character. Plus, it uses a different kind of mechanism in which players can level up, get rewards, and strengthen their deck.
What Is A Deck?
Speaking of decks, assembling a deck that can help players win is one of the most basic requirements of this game. In simple terms, a deck is a group of 30 cards, which the players build before a match. One deck is composed of cards of a specific class.
It is easy for users to create and change their decks using the Collection Manager in the app. This allows users to see all their decks and the cards within each of them. All in all, players can create up to 18 decks. The cards in a selected deck will be what the players use during battle.
There are different ways of collecting cards and building decks. Deck Recipes offers an easy and foolproof way to mix and match cards to create a strong deck. Players can also share their decks through Deck Sharing to modify each other's assembly.
Ways To Get Decks
To start playing, a user is given a chance to pick a deck they want at the beginning, and Given the options, new players will be able to choose from a limited variety of decks. The Mage is the default starter class for Hearthstone.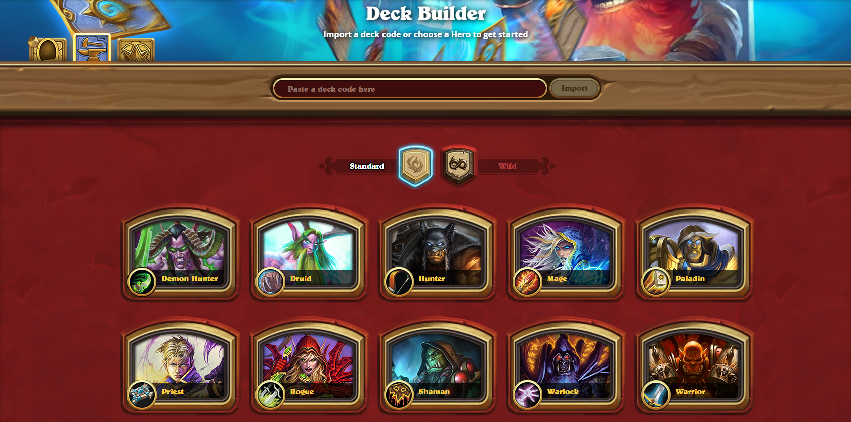 From here on out, users can start building the deck of their dreams by getting different cards. As they progress, they get various cards, which can play a role in an existing deck or can be used to create a new one.
A way to get more decks is to purchase them from the shop, Battle.net, and other stores. This gives a whole lot of options, from essential to legendary cards. However, this requires gamers to spend real money.
Getting Decks For Free
The good news is players can get decks for free. Free decks are granted to two kinds of players: new players and returning players. Above, it was mentioned that users are given a chance to choose from a selection of decks at the game's start.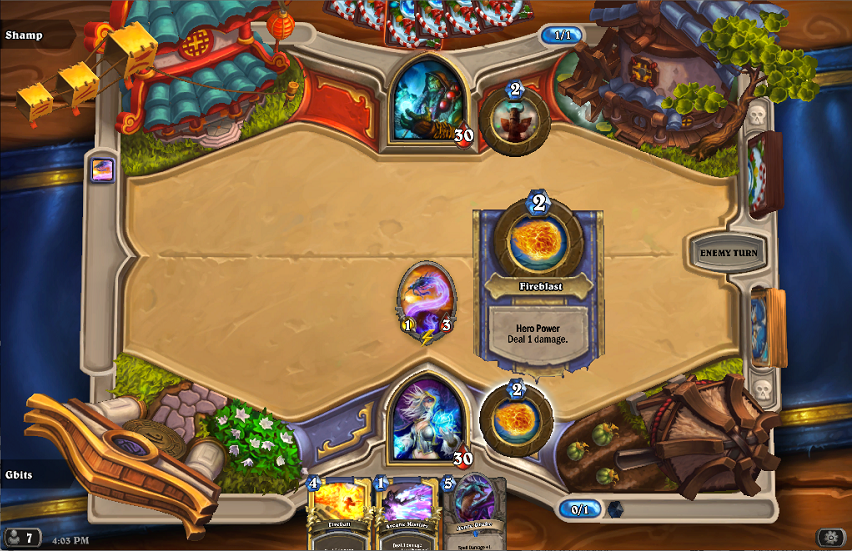 However, it is essential to remember that players are only gifted a free deck after finishing the New Player Experience, which introductory quests. Moreover, they have to level up from the New Player rank in Ranked mode.
The second way to get a free deck is by returning to the game after being inactive for four months. However, remember that these players are only eligible if they do not log in to the game within this duration.
What Free Deck Should You Choose?
It is important to note that not all decks are equal, so players should choose the best one for their style and preference. Plus, the deck cards will be added to their collection, which means that they can be used for other decks.
This is where things can get overwhelming. Users will need to choose among more than five classes: Druid, Hunter, Mage, Paladin, Priest, Rogue, Shaman, Warlock, and Warrior classes.
Again, the choice depends on the player's needs. Mage is an overall performer, while Rogue is known as the strongest. Hunter is great for completing quests, while Priest is great for grinding. Each class has its own pros and cons, so it is important to know about them before choosing.
Getting More Cards
The key to winning battles in Hearthstone Online is to build the deck to help you win. This means that players need to collect the right cards. By 'right cards,' we mean cards that fit the deck in terms of class and abilities.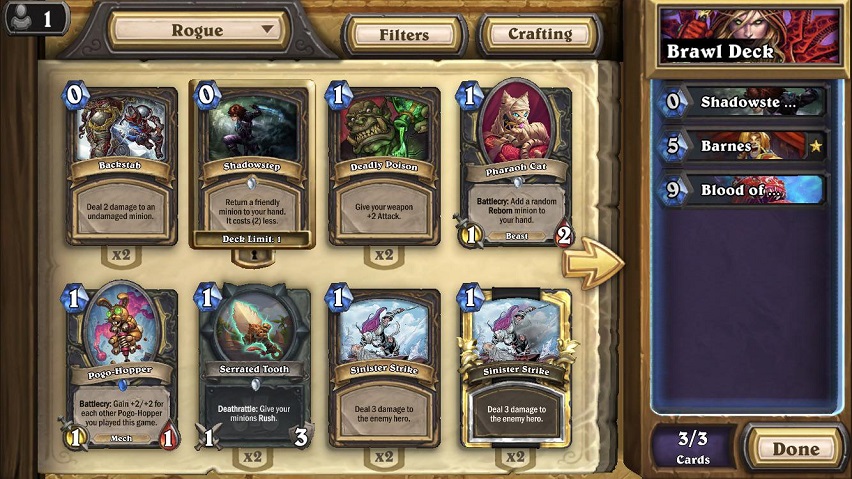 The best way to do this is to keep on playing. There are different game modes in this game: Casual, Ranked, Arena, and Tavern Brawls. Each achievement corresponds to rewards, which can be in gold, dust, and cards.
Casual is used to get rewards in Daily Quests while ranking up in Ranked offers rewards in cards. Winning in Arena offers card packs, gold, and random rewards, and Tavern Brawl wins offers Classic card packs.
Tips For Building Your Deck
Knowing how to get free decks and more cards are just the beginning. The real game starts when you begin strategizing to create the perfect deck or decks for your needs. To make the best card assembly, here are some tips you should follow.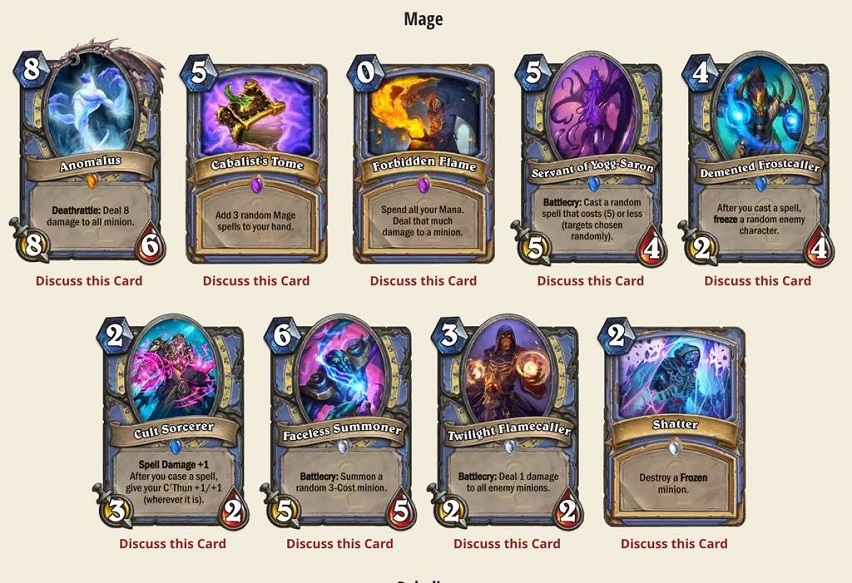 Focus On The Mage Class
The first thing you need to do in your journey to create the best deck is to play the Mage class, at least at the beginning. This is the free deck given to players, so it is important to use it to your advantage.
What you should do is use it to unlock other classes. Now, you might be tempted to switch to the class you have been aiming for the moment you unlock it. However, remember that your cards are limited at this point, and you will need to get more.
The best way to do this is to keep on playing Mage until you have enough cards for the class you have been eyeing on. This way, you can complete a 30-card deck and have more chances of winning.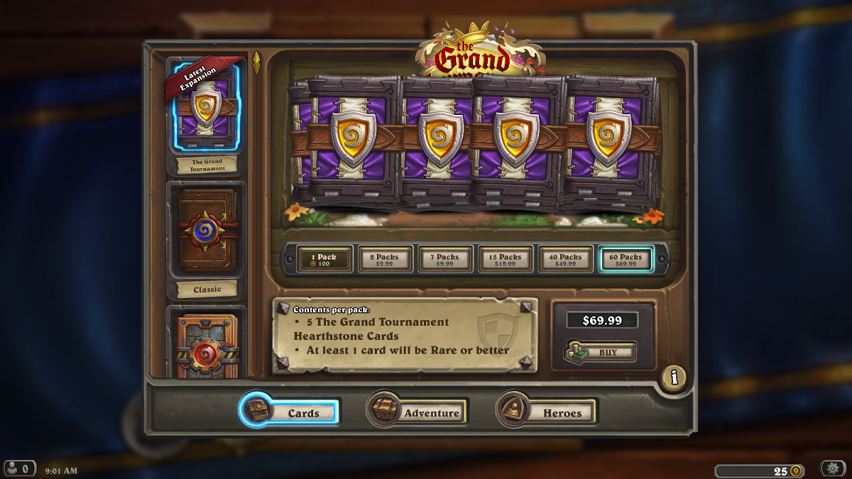 Consider Buying Gold
Free is always good. In fact, the game is free-to-play. However, those who want to build the deck the best way they want to should consider buying gold. Gold is the premium currency in the game, and it can be used to buy cards and card packs.
Of course, you can play until you have enough gold to purchase cards. However, this can take a long time. If you want to build the best deck in the soonest time possible, this is a great choice.
Master Crafting Mode
One thing you should remember is that buying and winning card packs can only do so much. The rest of the game rests on your skills, and one of the skills you need to focus on is resource management. Your resources include dust, an essential part of crafting.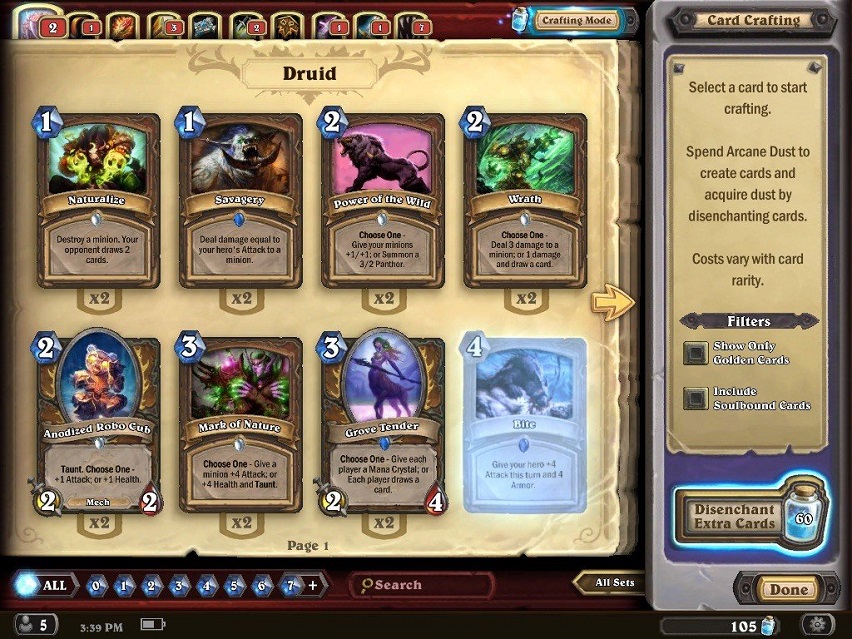 You can go into Crafting Mode and tap on a card that you do not have in this game. This will show you how much dust you need to create this card. This can help you get the cards you need to complete your deck.
Play More Casual Games
Ranked mode is always intimidating as it can result in you ranking up or going down. Plus, skilled players are in this mode, so it cannot be easy to always win. Your best bet is to play Casual games.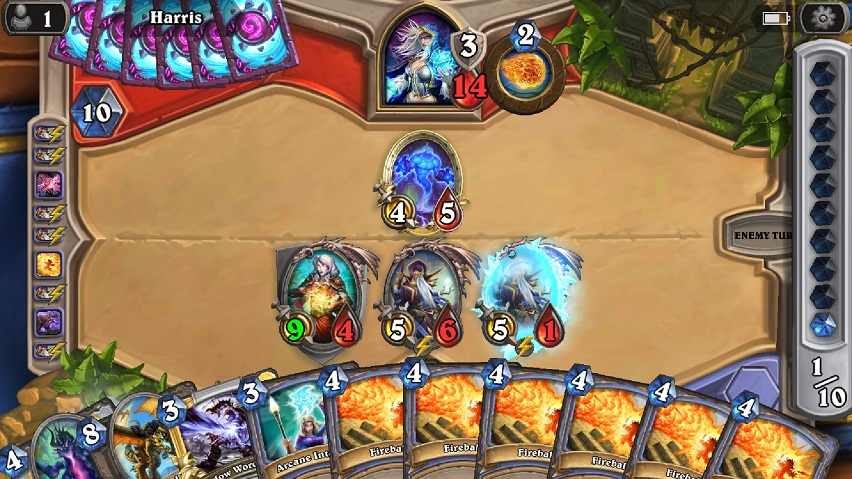 Casual mode matches you with players of the same level. Winning or losing does not affect your standing, only your rewards. Moreover, it is easier to win in this mode, allowing you to earn more gold by finishing Daily Quests.
Conclusion
Gamers who love a game of skill and luck will definitely appreciate what Hearthstone Online has to offer. Those interested in this game can simply head on to the App Store and download it for free.