With over 2.5 billion downloads and counting, there is no way that you will ever miss Subway Surfers at the app store.
Released in May of 2012, the endless run game has made a landmark in both the Google Play Store and the App Store as one of the most downloaded games of all time.
There is a reason why it's the most popular game of all time – simple, easy, fun, and very casual to play. If you want to learn more about Subway Surfers, how to play the game, and learn a few tips on how you can get to the top, check out the article below.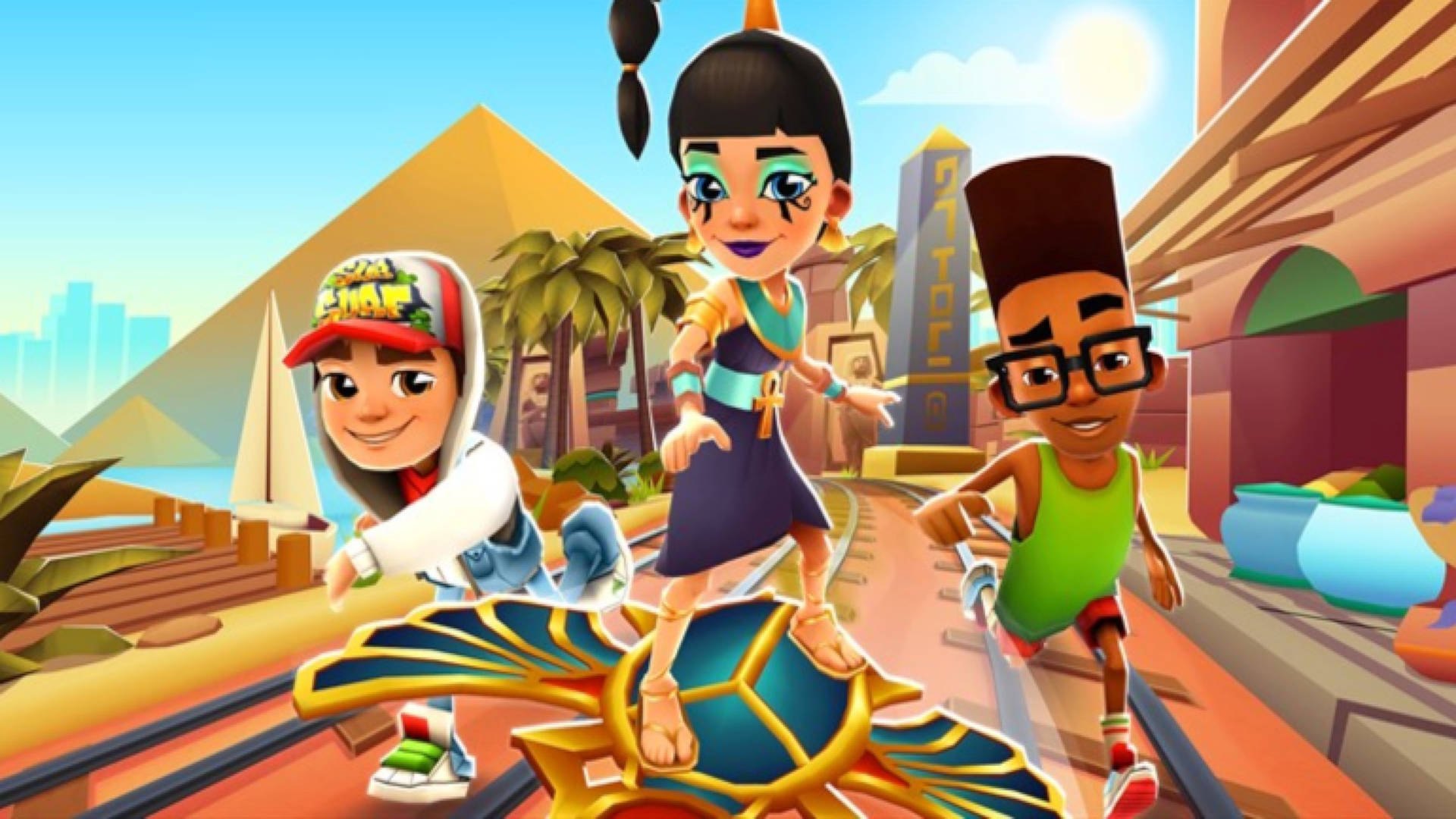 About Subway Surfers
Subway Surfers is a runner mobile game app created by SYBO Games that is based in Denmark.
Developed using the Unity game engine, players take on a character of a young artist who is caught while trying to spray his art on the metro railway and must evade capture by running through the subway rail tracks.
Over the years since its release, the game has had massive additions to the overall gameplay of the game. One of the more recent updates in the game takes our main characters from the subway rails to the streets of Bali.
Players also get to play new characters like Mei and Maeko apart from the original character in Jake from the original version of the game.
Where to Download
Subway Surfers is currently available for download on all mobile devices. It is free to download and free to use.
To download the game, launch the Google Play Store for Android devices, or the Apple App Store for iOS devices and search for "Subway Surfers" in the search bar.
Tap "Install" once you have the original game version to begin downloading the game. Once fully downloaded and installed, tap "Open" to launch the game.
Gameplay and Features
To play the game, players must tap the touchscreen as the main character begins running away from the inspector and his dog. Players can swipe left or right to change pathways or avoid crashing into obstacles like trains, barriers, and tunnel walls.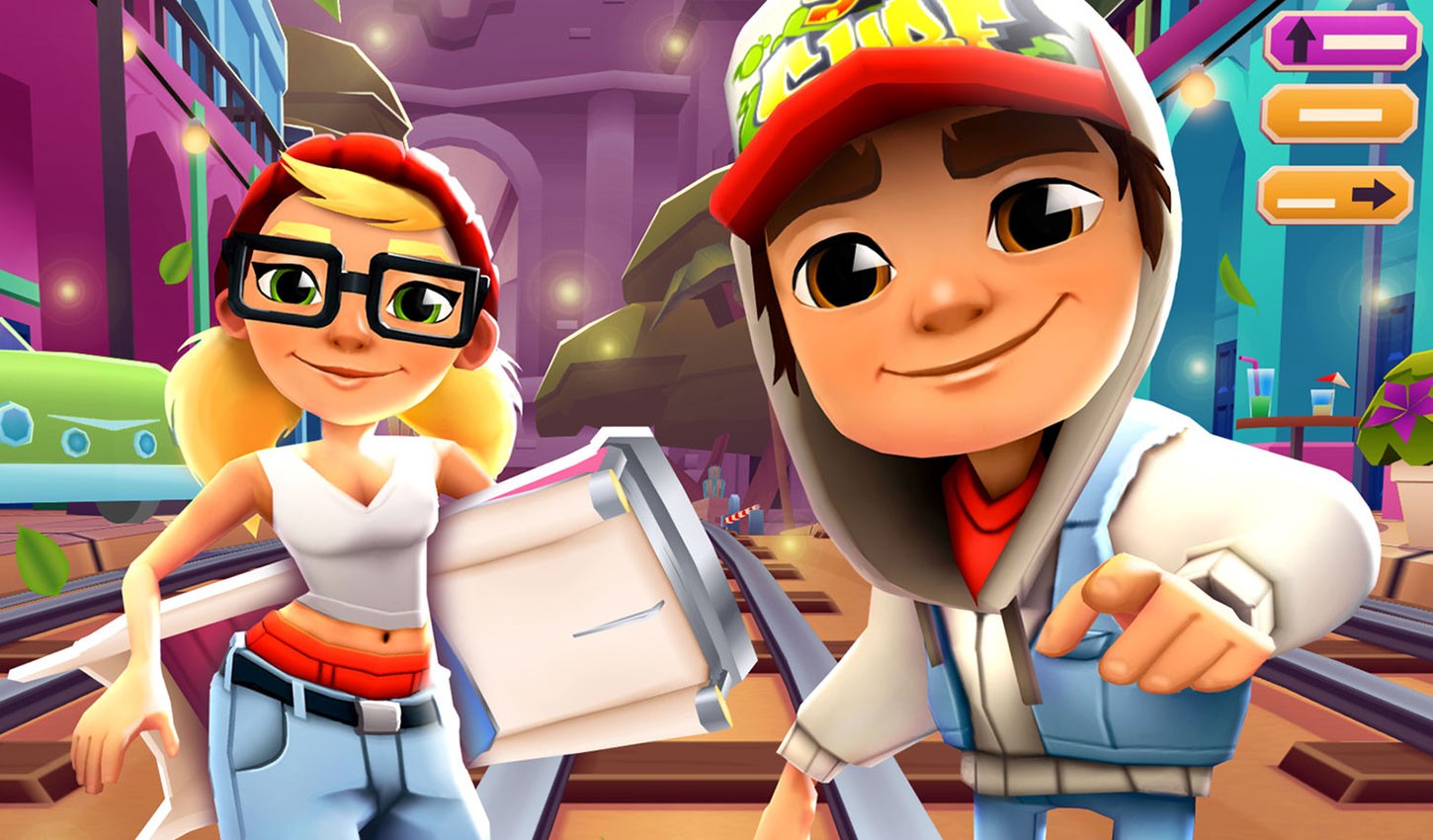 Swiping rapidly can increase the speed of the character which also increases the points you earn.
Players can also use items such as a jetpack to launch the character up in the air or use a magnet to attract the coins from all tracks.
The game offers a lot of features including different characters, items, rewards, and daily or weekly challenges to keep you interested.
Other Media
Many game reviewers have mentioned that the game's entertaining gameplay and bright visuals capture the whimsical nature of Subway Surfers.
With Subway Surfers receiving rave reviews from its player base, it was only a matter of time before other media sources wanted to take part in its ever-growing popularity.
In 2018, the developers of the game premiered a series of animated clips based on the game itself. Each episode lasted around 4 minutes and ran for 11 episodes.
Tips to Play
Subway Surfers is a game app that can be played by almost anyone.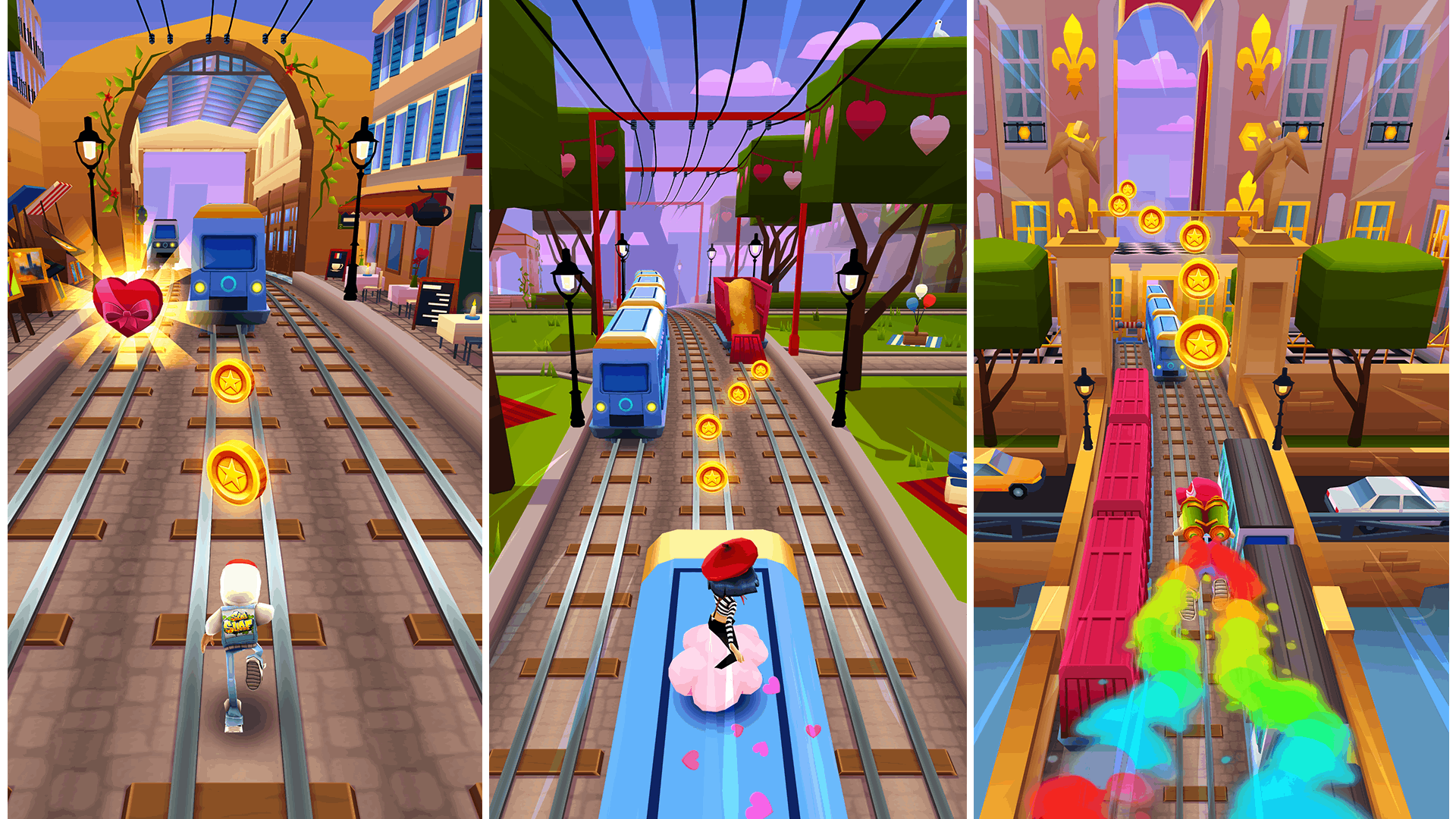 The gameplay is rather easy and does not involve a lot of complex gestures for you to perform. However, you will still encounter a lot of challenges along the way.
If you want to find out more about how you can play the game better or master each level and gain a lot of points, find out how through the tips below.
Stay Above the Ground
If there is one important thing to remember when playing Subway Surfers it is to avoid getting hit by obstacles such as barriers and speeding trains.
You may already have a good sense of coordination by dodging these obstacles but if you truly want to stay clear from them, stay above the ground and run on the trains.
Staying on the ground will only increase your chances of getting run over by the trains or get hit by obstacles. Staying above the ground keeps you safe. Mind you, you will still need to dodge obstacles but they are rather few and far in between so make sure to stay above the ground whenever possible.
Take Advantage of Power-Ups
Power-ups are items in the game that reward you with special abilities that will help you either collect more coins or run faster in the game and sometimes both.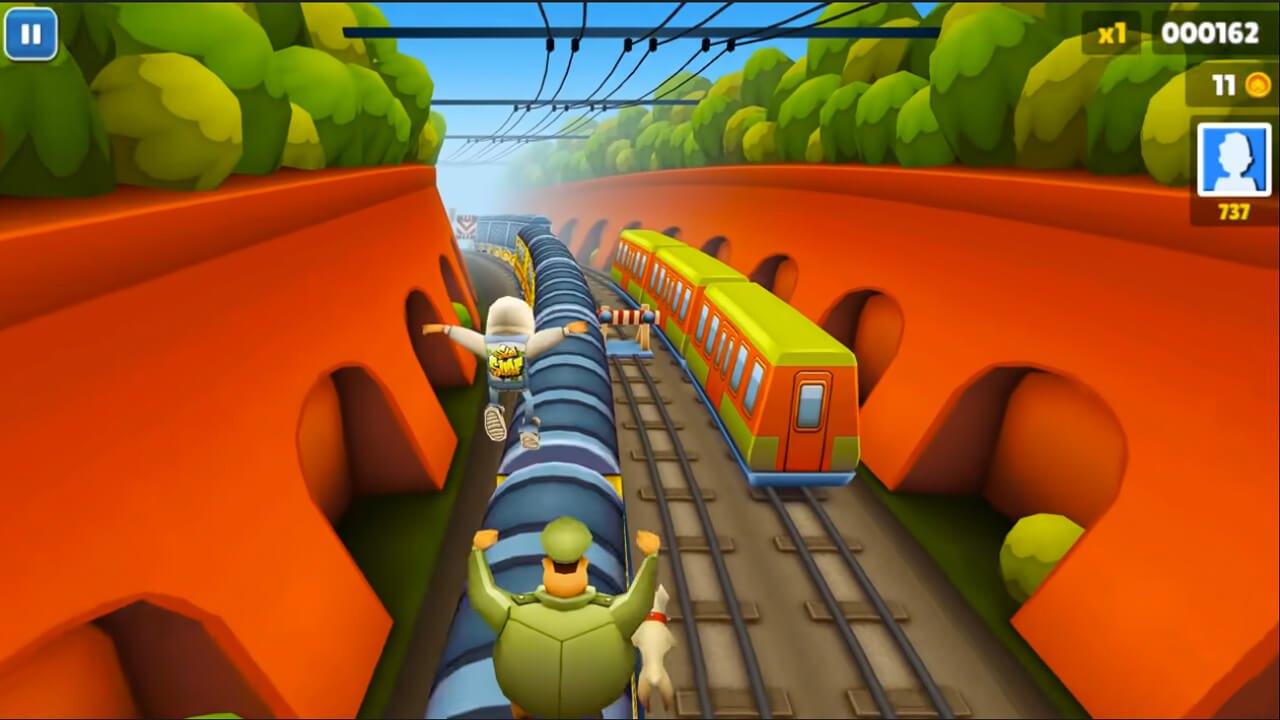 Jetpacks give you the ability to fly over terrain and get more coins in the process. This is highly advisable for those areas that are hard to reach but have a hidden stash of coins.
Super Sneakers help you run faster so you gain a lot more distance from the pursuing officer. Coin magnets help collect more coins around you while the multiplier will double the score that you gain for each level.
Make sure to make good use of these power-ups to get more achievements and coins to unlock different items in the game.
Use Keys Sparingly
Every once in a while, you get caught off guard by obstacles and crash into them ending your run. You can revive your character with the help of a key when running.
However, using keys all the time is not a good idea since you might end up needing them in the later stages of the game where it is far more difficult to start from the beginning. Avoid using keys consecutively.
If you have to start from the beginning of each level especially in the earlier ones, go ahead and save up on keys for more difficult rounds later on. Save them up during your shorter runs and use them only when there is a need for you to do so or if you are in a level with a high-scoring run.
Get Every Hoverboard
Hoverboards have different special abilities in them. The more hoverboards you own, the more you easily finish a level with the help of this item. Most of these hoverboards can be purchased through the coins that you gather for each level.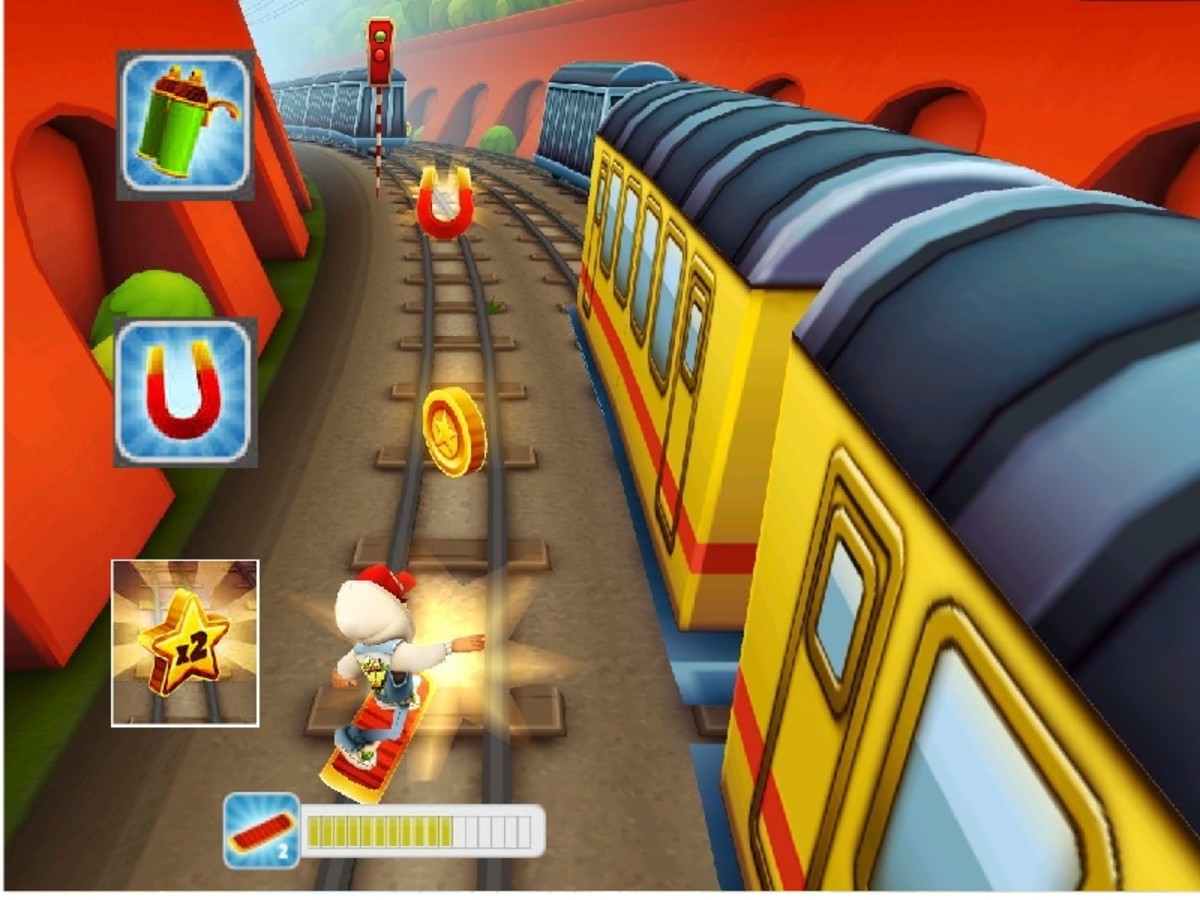 Make sure to gather as many coins as possible and purchase the best hoverboards first.
The Monster hoverboard allows for super-speed while the Big Kahuna which costs around 65,000 coins has the ability called Smooth Drift that will help you slide through obstacles smoothly.
Some generic hoverboards are given for free like the Starboard, while the Ray hoverboard can only be acquired when you reach level 100.
Get Boosters
Boosters are important if you want to gain a higher score than your competitors. Boosters either double or triple the overall score you get from each level. There are a lot of ways for you to get boosters and here are some of the easier ones.
You can get boosters for free by simply watching ads or using some of your coins to purchase them at the store. Another way is to tap the 'Free Stuff' tab and check to see if you can get a booster for free.
Grab Coins
It goes without saying that the best thing that you can do in this game apart from not crashing into obstacles is to collect coins. You will be running through them over the course of each level but some may be difficult to reach and may require the use of some power-ups.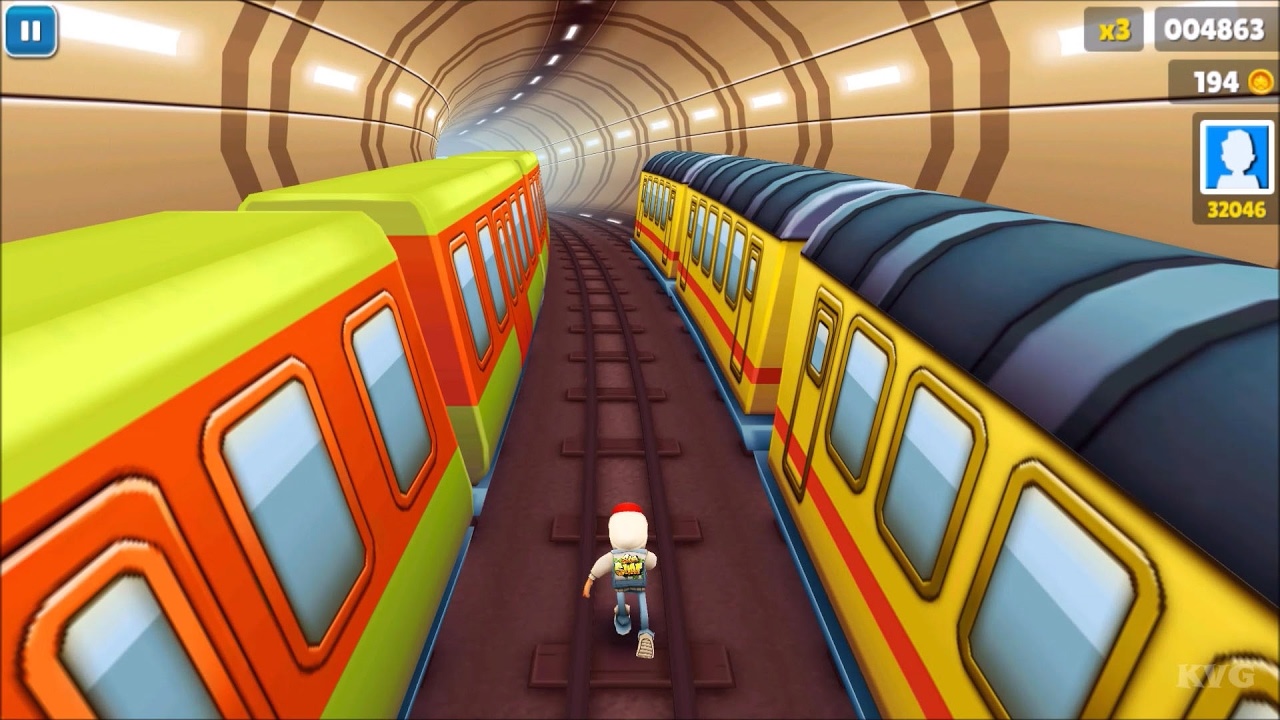 Collect coins as much as possible and use your items if you need to. The more coins you grab, the more items you can purchase to help you collect even more coins and reach achievements for each level.
If you want to get the best and highest score in the game, always make sure to go for the coins.
You will need to multitask a lot when playing the game but one thing is for sure: don't ever let a coin pass by without grabbing it.
Watch Ads
Apart from getting coins when playing the game, there is another option to get coins without even having to play a level. You can check out some video ads and watch them. They provide you with a good amount of coins after you watch the ad.
It won't hurt you to watch a short clip and the game rewards you for doing so. Might as well let the ad play in the background while you take a break and come back to collect the coin rewards. Use the extra coin you collected and head over to the shop to purchase your hoverboards.
Conclusion
Subway Surfers is a fun game to play and it's no wonder why a lot of people feel that they are addicted to playing the game.
The billions of downloads only go to show that you don't need to have a very high-end game with overly complicated mechanics to become one of the best games for mobile devices. All you need is a fun and easy-to-understand mobile game that everyone can enjoy.