Year after year, mobile gaming continues to grow as people spend more time on their devices, averaging 4.2 hours per day. Analytics provider App Annie notes reported that mobile gaming is over 50% bigger than all other gaming platforms combined.
Along with MOBAs, first-person shooters, and puzzle-solving, racing games are among the most popular in the mobile community. With that in mind, several game developers have created games that allow users to satisfy their mobile racing needs.
While these games do not necessarily go head-to-head with those made for home consoles and PCs, they can certainly be at par when it comes to enjoyment and replay value. Here are some of the best mobile racing games available out there.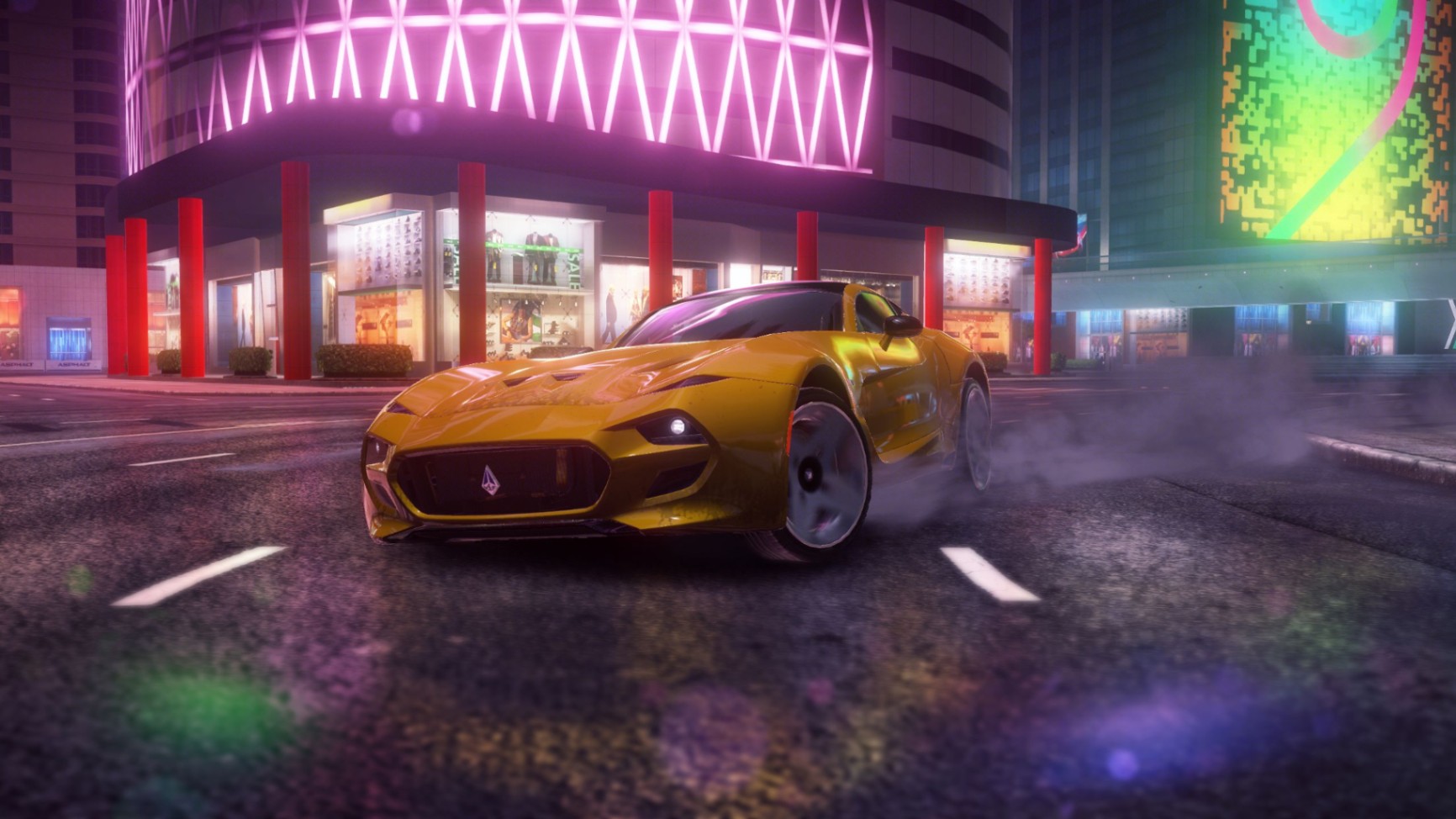 GRID Autosport
First launched in 2015 for PC, GRID Autosport can now be played on mobile and is considered among the best mobile games in graphics quality. It features 100 cars and 100 circuits, allowing players to immerse themselves in various rides and races across many race tracks and roads.
This is a direct port of the original game, so it has console-quality graphics and gameplay, but controls have been adapted for mobile devices and can be customized. The game has five game modes, namely Touring, Open Wheel, Endurance, Street, and Tuner.
It also allows the use of Bluetooth gamepads, which many gamers prefer nowadays. GRID Autosport is available for download at the Google Play Store for Android devices and the App Store for iOS devices.
Real Racing 3
If you're looking for simulation-style racing games, Electronic Arts' Real Racing 3 might be the perfect game for you. It offers a more realistic and authentic feel to it, with the game's physics aspect more on point than the other entries.
Real Racing 3 features more than 300 officially licensed cars from 33 manufacturers, including BMW, Lamborghini, and Ferrari, and more than 45 race tracks at 20 real-world locations worldwide, such as Circuits of the Americas, Yas Marina, and Silverstone.
One unique aspect of the game is that players need to conduct regular maintenance of their vehicles in real-world time using in-game cash. Android users can download the game for free from the Google Play Store, while iOS users can get it in the App Store.
CSR Racing 2
Drag racing enthusiasts will get a kick out of CSR Racing 2 as it combines hyper-real 2D gameplay in a 3D world. Boss Alien and Natural Motion Games developed this free-to-play racing game that focuses on old-school drag racing, which tests the player's reaction time by emphasizing shifting timing and hitting the optimal RPMs.
An important aspect of CSR Racing 2 is that customization and upgrading your car are critical to progress further into the game. It offers a multiplayer mode, allowing you to compete with other players around the world.
The game is available on the App Store for iOS devices and Google Play for Android devices.
Asphalt 9: Legends
Released in 2018, Asphalt 9: Legends is the ninth installment of the Asphalt series of racing video games from Gameloft. The street racing game boasts of more than 120 cars categorized based on performance and rarity, from D class to S class.
A unique feature for this game is its TouchDrive control mechanism, which allows players to steer by swiping, providing for significantly easier gameplay. Aside from the Classic race mode from the previous games, Asphalt 9: Legends also features Time Attack and Hunted modes.
In Time Attack, players have a specific time limit to cross the finish line to complete it while they must attempt to escape from a police chase in Hunted mode. The game also offers hundreds of in-game events, from scheduled weekly and monthly events to online multiplayer PvP contests.
Asphalt 9: Legends is available for download at the Google Play Store for Android devices and the App Store for iOS devices.
Need for Speed: No Limits
If you're a racing game enthusiast, then you already know that the name Need for Speed equates to superb racing games across all platforms. Unlike past NFS mobile games that were merely adaptations or companions to past NFS titles, Need for Speed: No Limits is the franchise's first original game developed for mobile devices.
This 21st installment of the EA video game series is similar to the previous titles because you will be starting with a slower car and work your way to purchase upgrades and better vehicles. It has a story mode called Campaign and Car Series races, where only certain cars can participate, and ghost-based multiplayer Rival races.
Need for Speed: No Limits has been praised by critics for its visuals, controls, and gameplay, but you may find it a bit odd that the races are short, and microtransactions are needed to access all cars. You can download this game on Android or iOS devices.
Horizon Chase – World Tour
This game has a unique feel to it as it is a 3D game with 2D retro-style graphics reminiscent of the arcade-style racing games we loved from decades ago. Released in 2015 by Brazil's Aquiris Game Studio, Horizon Chase – World Tour ups the nostalgia factor with its blocky look and Nintendocore-influenced soundtrack.
The in-game music was composed by Barry Leitch, who worked on the 1992 Super Nintendo Entertainment System (SNES) game Top Gear. It offers a high replay value as players can enjoy racing on 70 tracks across 32 cities.
What may be considered a value-added is its support for Android TV and NVIDIA Shield, as well as the use of gamepad controllers. Download this game for free from the Google Play Store or the Apple App Store.
#DRIVE
Speaking of retro-style games, developer Pixel Perfect Dude released #DRIVE for Android and iOS in 2019, taking inspiration from road and action films from the '70s and '80s. It goes away from the traditional racing games and instead styles itself as an endless driving game where you try to ward off police pursuers.
Its appealing features would be its clean controls and addictive driving mechanics, as well as its car upgrade system. While most enjoyable in short bursts of gaming, players will be able to drive more than 90 unique cars in eight different locations.
#DRIVE is free to play for iOS users and Android owners but may also be enjoyed on the Nintendo Switch.
Top Speed 2
If the story of a young policeman working undercover within the mafia while racing against top drivers piqued your interest, then Top Speed 2 from developer T-Bull may be for you. Similar to CSR Racing 2, this drag racing game focuses on player response time and gear shifting.
While you can say that its graphics are far inferior to CSR Racing 2, the story of Top Speed 2 is compelling enough to keep you playing. The Story and Elite modes and the 70 unlockable cars that are completely customizable add more flavor to the game.
You can download Top Speed 2 for free on the Apple App Store and Google Play Store.
Forza Street
Originally released by developer Electric Square as Miami Street for Windows 10 in 2018, the game was re-branded in 2019 as Forza Street and launched for mobile in May 2020. Touted as the first Forza game for mobile devices, it uses Unreal Engine 4 instead of the in-house ForzaTech game engine. This may be because the game was meant to run on low-end mobile devices.
As with other Forza titles, Forza Street boasts of stunning graphics, but its gameplay is simpler, with players only able to control acceleration and breaking pressing a button or tapping the touchscreen, as well as nitrous speed boosts, while maneuvering is automatically handled.
A unique feature is its progress sharing, which enables players to use cars that have been unlocked on the mobile version on the Windows version of the game. Forza Street is free to download but offers in-app purchases on both Android and iOS versions.
Hill Climb Racing 2
Not in the mood for realistic and serious racing games? You can try playing this wacky game from Fingersoft, which features only 2D graphics but does not take away from the fun it offers.
You can choose from numerous avatars and vehicles, including sports cars, motorbikes, and off-road vehicles, to suit your playing style and the racing environment you will challenge, such as snow-covered hills, asphalt roads, and countryside paths.
Compete with other players by participating in weekly live events and customize and upgrade your vehicles to your heart's content. Hill Climb Racing 2 is free to download from the App Store for iOS users and the Play Store for Android users.
Conclusion
Aside from the games listed above, there are still numerous racing games available for download online, regardless if you're an iOS user or an Android user. It doesn't matter if you own a high-end device worth thousands of dollars or a low-end smartphone worth a few hundred bucks. Some of these games can run on a wide spectrum of devices.
No matter if you're a serious racing fanatic looking for uber-realistic graphics or just a casual gamer looking for silly fun to pass the time, there is surely a racing game made just for you.