Apex Legends swiftly went mainstream after its successful launch a few years ago. With so many updates and added items, rewards, characters, and a new map version, Apex Legends offers a new twist to the battle royale genre.
One key way to enhance your gameplay and unlock more of the game's features is with Apex Coins.
In this article, we're going to tell you exactly how to get Apex Coins, what you can do with them, as well as tips for gameplay on Apex Legends. Let's go!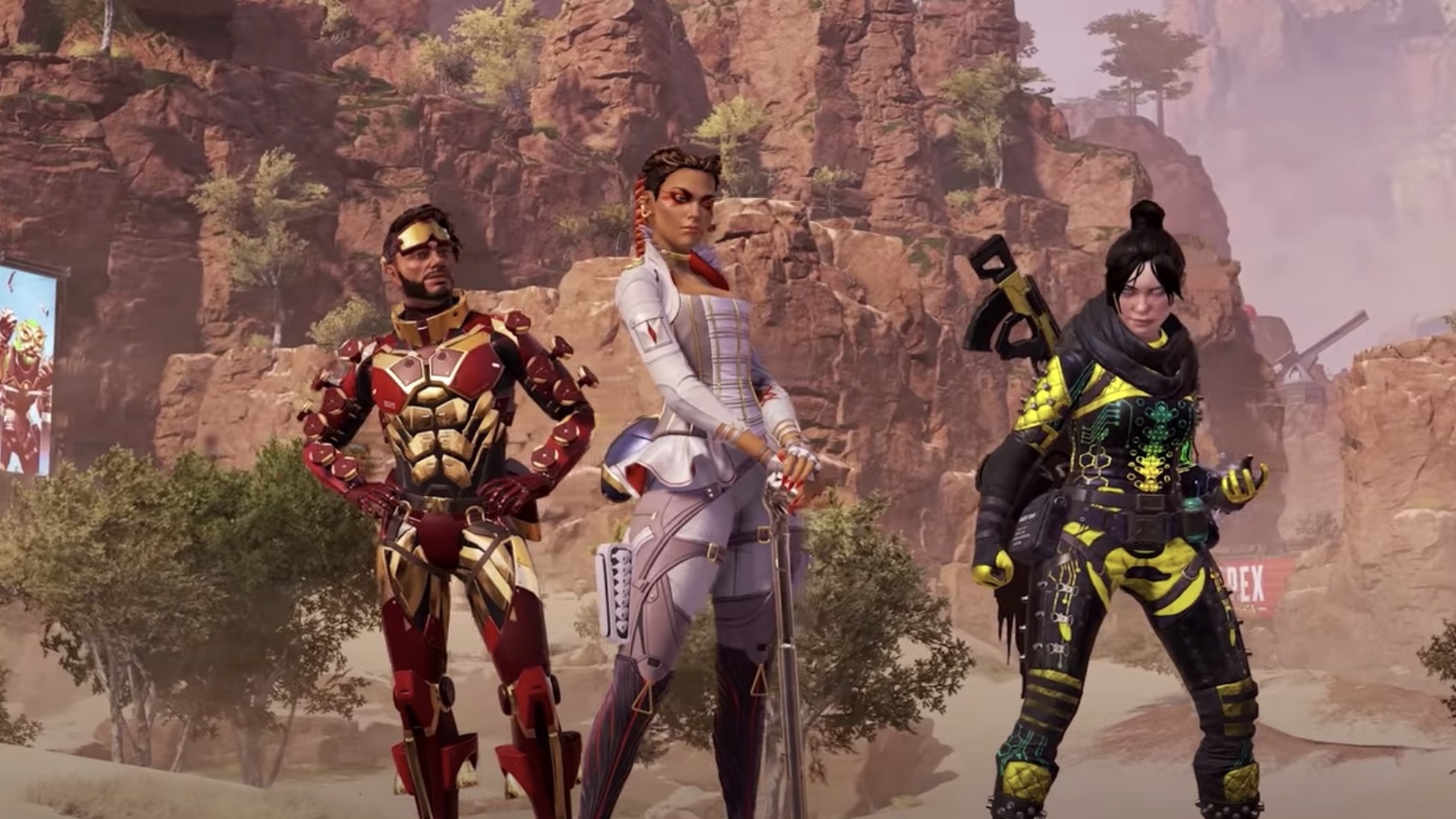 What Is Apex Legends?
Apex Legends is a free-to-play squad-based battle royale game that is based on the Titanfall Universe. Developed by Respawn Games, players are dropped inside the King's Canyon and battle it out with other squads to become the last one standing.
Strategic, action-packed, and highly entertaining, Apex Legends brings out all of the genre's best features. It's currently supported on platforms such as Windows PC, PlayStation 4, and Xbox One with the upcoming release for the Nintendo Switch in March of 2021 and mobile devices sometime in the future.
The game is played in squads of up to three members each and each squad lands on a designated area of the island depending on where they want and start to collect items and resources.
Each squad will have to constantly move towards a safe area as the map slowly shrinks in size. This forces all players to actively eliminate each other until the last squad standing remains.
Where to Download
Apex Legends is available to download for PC through their official website or Steam. Meanwhile, console gamers can check out their console's respective online stores to download the game.
With the upcoming release for the Nintendo Switch and other mobile devices, be sure to check out the official website as well as the Google Play Store and App Store for news.
Tips and Strategies
Apex Legends has more than 14 different characters to play with. While each of them has its strengths and weaknesses, each Legend has a role to play in the game.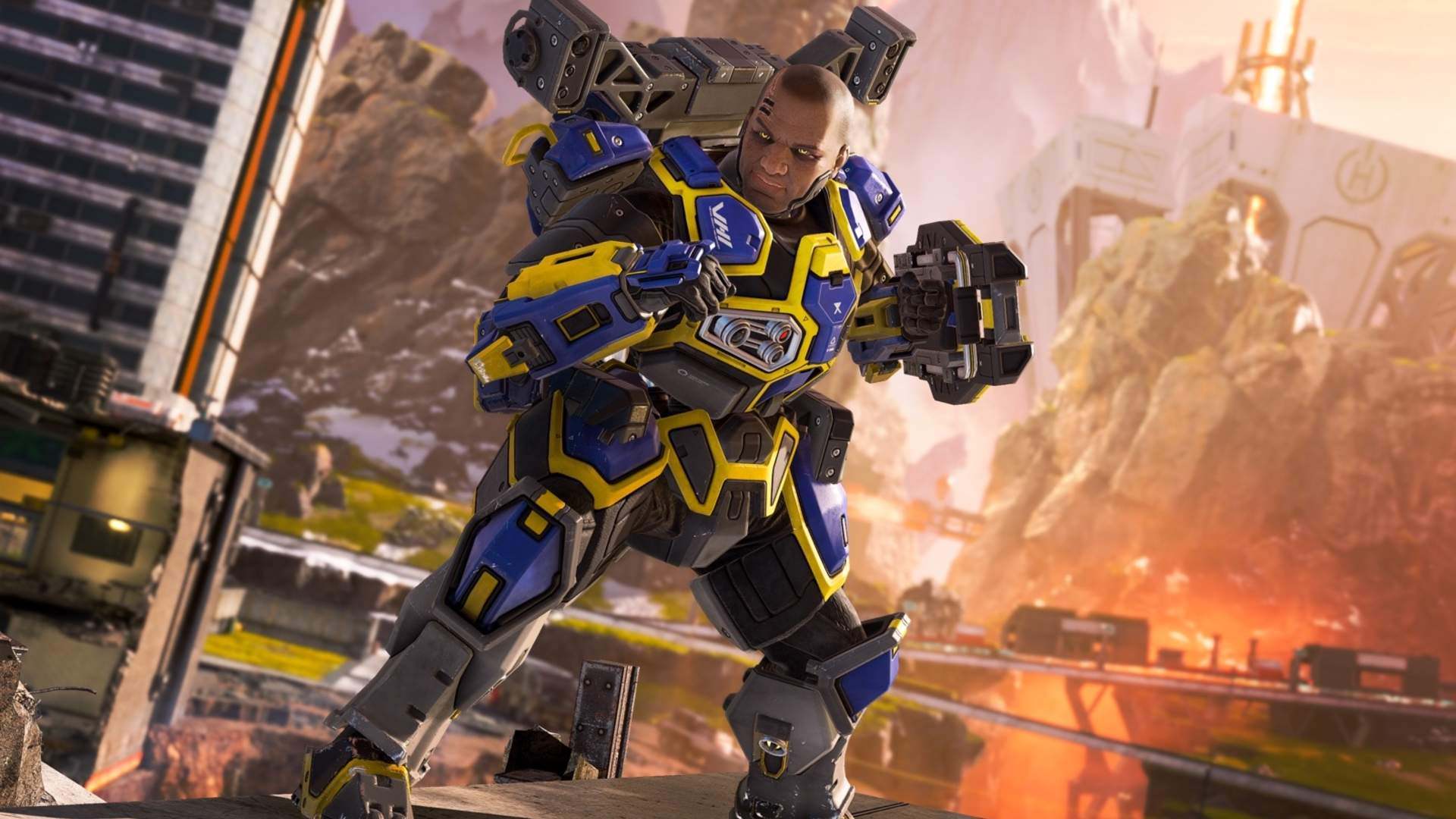 Every Legend is equal when it comes to move speed as well as the items that they can gather and use in the map. This means that no matter what character you pick to play, it will always serve a purpose in the game.
Those who want to go with a more aggressive character can choose Wraith or Bangalore while more timid players can pick characters like Gibraltar. Players who want to support others can choose Lifeline for the heals. With so many Legends to choose from, there is bound to have one that fits your playstyle.
Stay with the Team
One major similarity of Apex Legends with other battle royale games is that your team will have a designated landing area. The Jumpmaster will be tasked to designate that landing area at the start of the game.
While you may disagree with the landing area due to its location or if you feel like there are no items to collect in such an area, it is always best to stick with your team no matter what.
Splitting up will only make you more vulnerable. Become an organized squad and follow the Jumpmaster at all times. Collect items along the way and make sure to eliminate any enemy that you might encounter as a unit.
Understand Your Chosen Legend
Every character in Apex Legends brings something new to the table. Each of them has its own unique abilities and no character overlaps another when it comes to thematics. This means that the game is very diverse when it comes to the characters.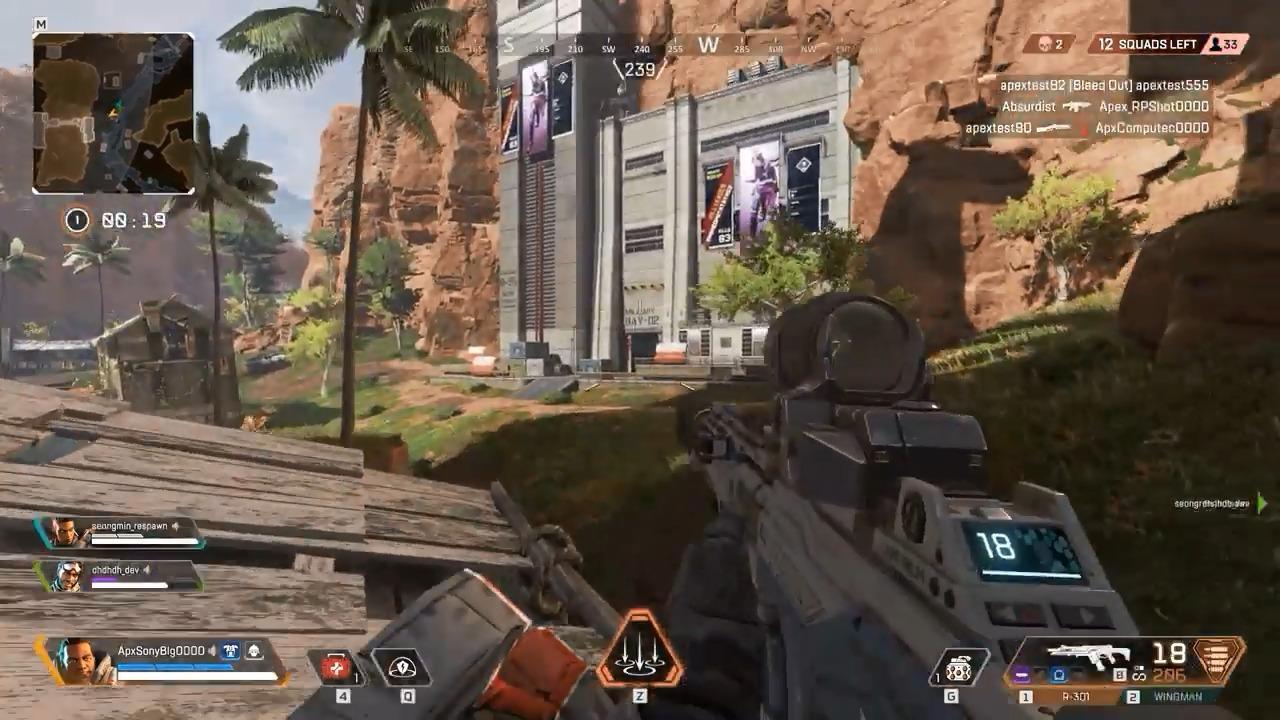 With that in mind, every character in the game has advantages and disadvantages in certain situations. For example, Healers might be weak against damage dealers and you will need to change your playstyle if you chose to be one.
By learning the Legend that you chose, you change the way you play the game.
Prioritize Armor
Armor is just as important as your next best weapon. At the beginning of the game, you are given the chance to collect as many items as possible. Make sure to prioritize completing your armor as soon as you can.
Armor protects you from damage which means that you can last longer in battle. The more armor you have, the more you protect yourself from damage and have more windows of opportunity to retaliate against the enemy.
Learn the Map
Every new season of the game comes new changes in the map. In every new iteration of the map comes different points of interest and sometimes new terrain that will help you take cover.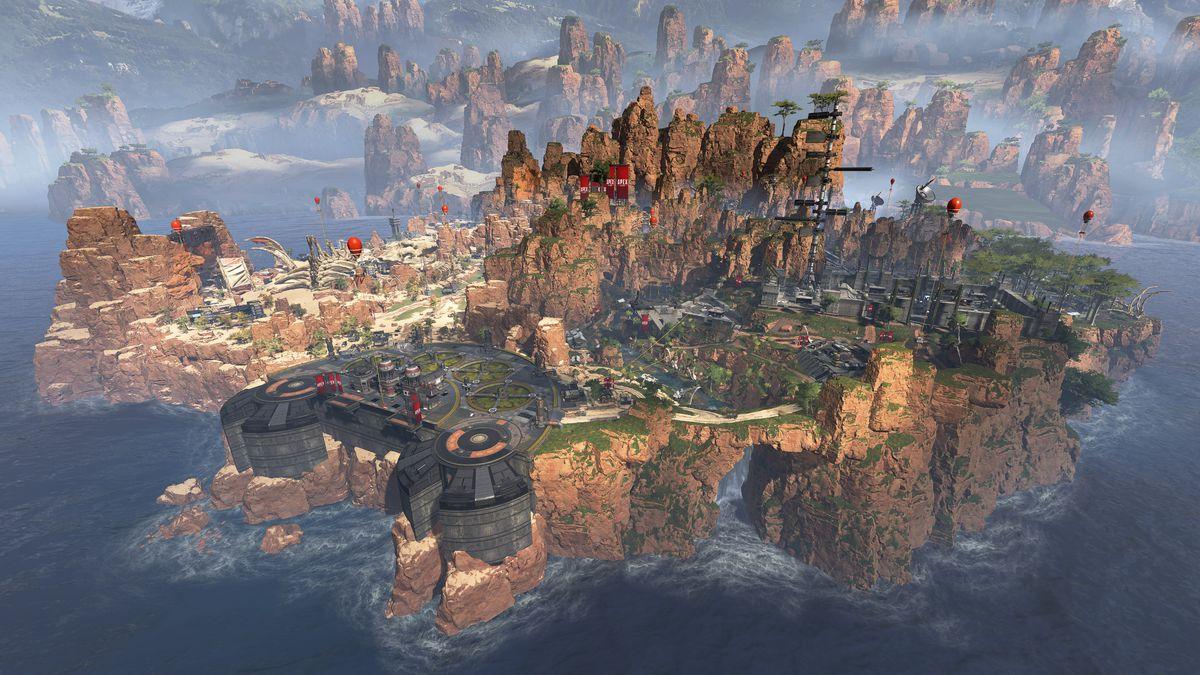 Some areas are great for hiding from enemies that are now exposed so you will need to learn the new map each season. Check out the highly contested areas. These are areas that are mostly filled with items that you can loot and are also a hotbed for opponents.
While there is no need for you to get into the details of every corner of the new map, learning the changes and how they can affect your game is enough to earn you a win.
Learn to Ping
Apex Legends has a ping system that will allow you to communicate with your team without having to type or talk in chat. Learning how to ping when you spot an enemy can help you save your exposed teammate and allow him to take cover.
Many new players often don't use the ping system in this game which is very useful when it comes to sending information to your team.
Quickly ping your team if you spot an enemy or if you are planning on moving out from your current location. You may even ping your team to check an area and see if there are items that you can loot. A simple ping can mean a difference to your team.
Apex Coins
Apex Coins are the currency used in the game to purchase different cosmetic items in the in-game shop. Apex Coins do not expire and are commonly used to purchase the featured items in the Store as well as Apex Packs and new Legends.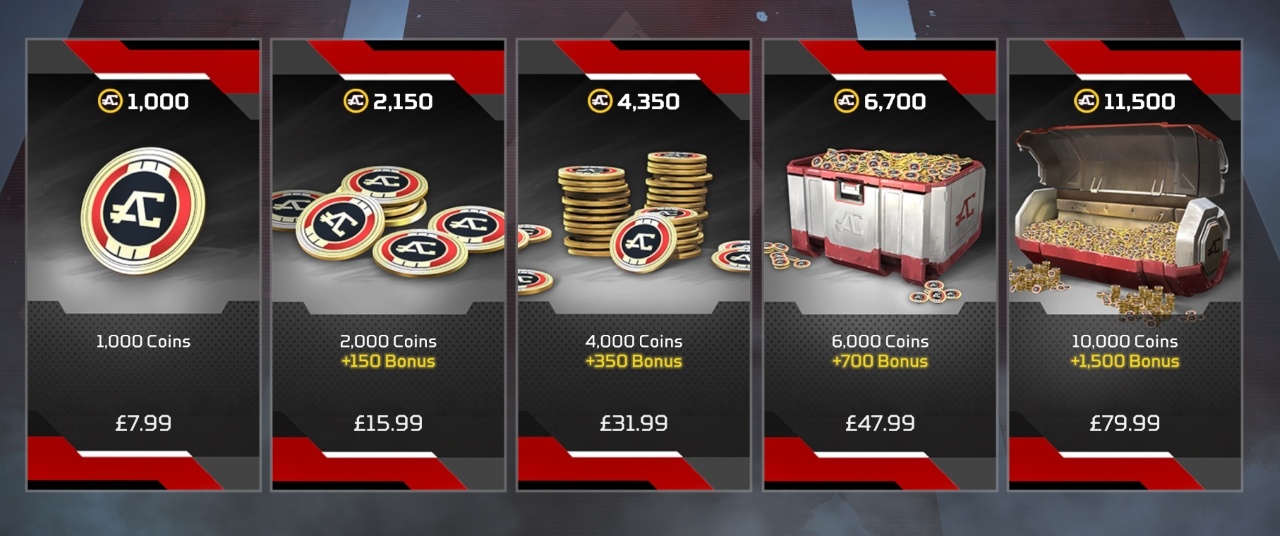 These items are purely cosmetic only and do not serve any strategic purpose. Many players want to improve the looks of their chosen character so they invest some cosmetic items from the shop with the use of Apex Coins.
These items are purchased to support the game and its developers. You can purchase Apex Coins using real money. Aside from that, there are many ways to get Apex Coins in the game.
Through the Store
You can purchase Apex Coins through the Store by choosing the item that you want to buy. You will be prompted to purchase Apex Coins through real currency if you do not have enough Apex Coins in your account.
Players can buy at least 1,000 Apex Coins for around $10 which should be enough to purchase a Legend that costs around 750 coins. This will leave you with an extra 250 coins to use elsewhere.
Players who purchase more coins in the game will also receive bonuses such as extra coins especially when you purchase $19.99 worth of Apex Coins which results in an extra 150 coins.
Coins Through Amazon
There are other alternative methods to purchasing Apex Coins for your account. One of which is by purchasing a code from Amazon.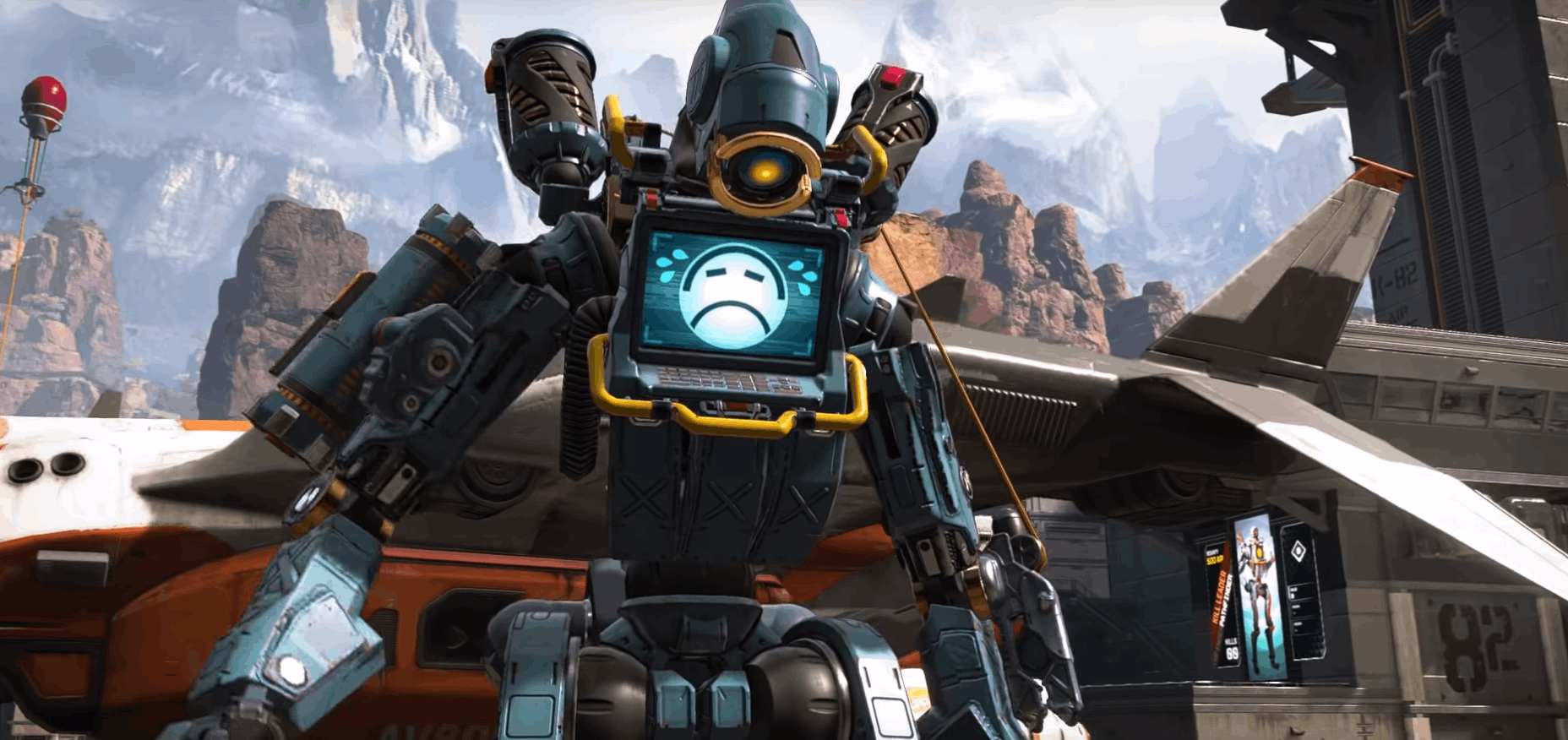 This is highly recommended for those who do not want to go through the game just to purchase the coins.
These Amazon codes are great to give as gifts to either your friends or avid followers. Check out the codes and see which ones fit your current need.
Get the Battle Pass
If you are looking for a good way to invest your Apex Coins and get more coins out of them then you should look to purchase the Battle Pass.
The Battle Pass costs around 950 Apex Coins and offers great rewards after you reach certain levels (as well as with an extra 50 Apex Coins as a bonus).
For instance, if you reach level 97, the Battle Pass will reward you with extra 1,000 Apex Coins.
What to Buy with Apex Coins
There are a lot of items that you can purchase with Apex Coins. One of the best items that you can purchase through the store with your coins is to purchase new Legends.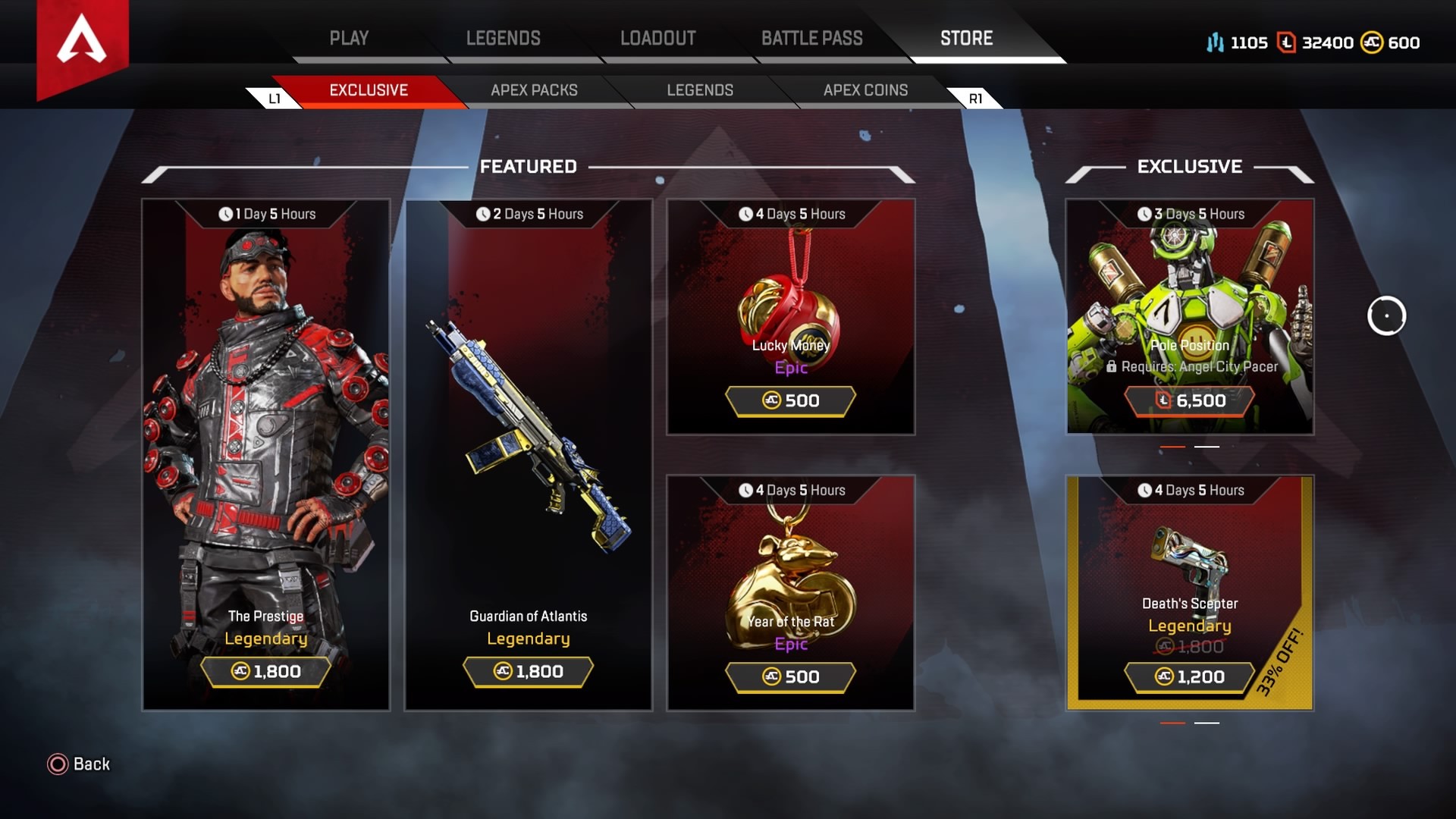 Most of them are worth 750 Apex Coins and as more Legends are being released, you should have all the funds you need to immediately play the Legends that you like.
You may also use Apex Coins to purchase weapon skins and the Battle Pass Bundle. The Battle Pass Bundle is usually around 2,800 Apex Coins but also unlocks the next 25 levels immediately so you can receive more items and rewards.
Apex Pack
You may also purchase Apex Packs that contain different random items. You can purchase an Apex Pack for around 100 Apex Coins. By opening Apex Packs you can get Weapon Skins, Legend Skins, Banner Frames, Poses, Banner Stat Trackers, crafting metals, and many more.
When you purchase more than 30 Apex Packs, you are guaranteed to receive at least one Legendary item drop and you won't receive any duplicate cosmetics.
Conclusion
Apex Legends is a fun and action-packed game that should be played together with your squad. With the massive surge of interest in Apex Legends in the last few months, it is safe to say that the game is becoming one of the more popular battle royale games for PC.
Hopefully, with the help of this guide on how you can play better and get Apex Coins, you can enjoy the game even more with your friends.