As someone who enjoys playing Minecraft, I am on a never-ending search for similar block-building games. Just a few days ago, I came across Crafty Lands, which is advertised to be fun for people of any age.
Consequently, I tested it out and came to a few conclusions regarding the gameplay and crafting universe that it offers.
What Is Crafty Lands All About?
Is Crafty Lands Safe?
How to Download Crafty Lands
Overview of the Crafty Lands Gameplay
Multiple Gameplay Modes
Voxel-Based Graphics
What Is the Goal of Crafty Lands?
Highlighting Elements of Crafty Lands
Pricing Scheme of Crafty Lands
Downsides of Crafty Lands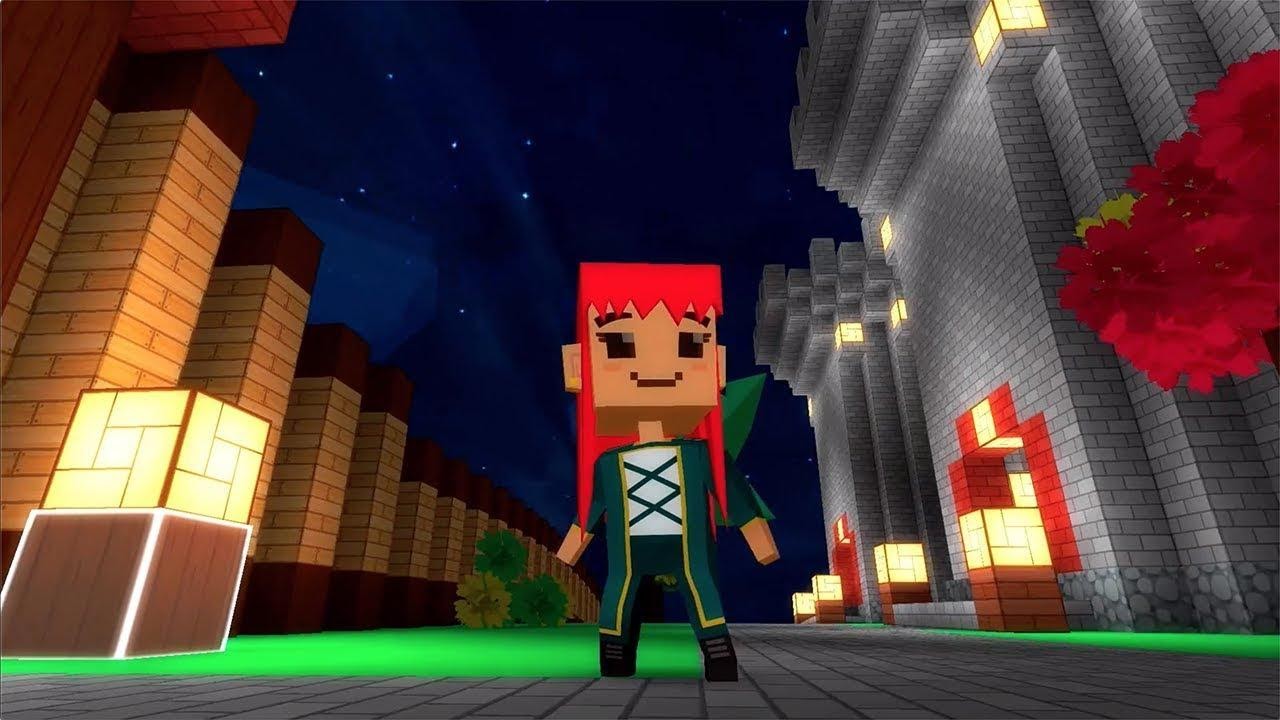 What Is Crafty Lands All About?
Launched by PlayKids, a company that specializes in creating kid-friendly content, Crafty Lands is one of the most entertaining standalone games out there.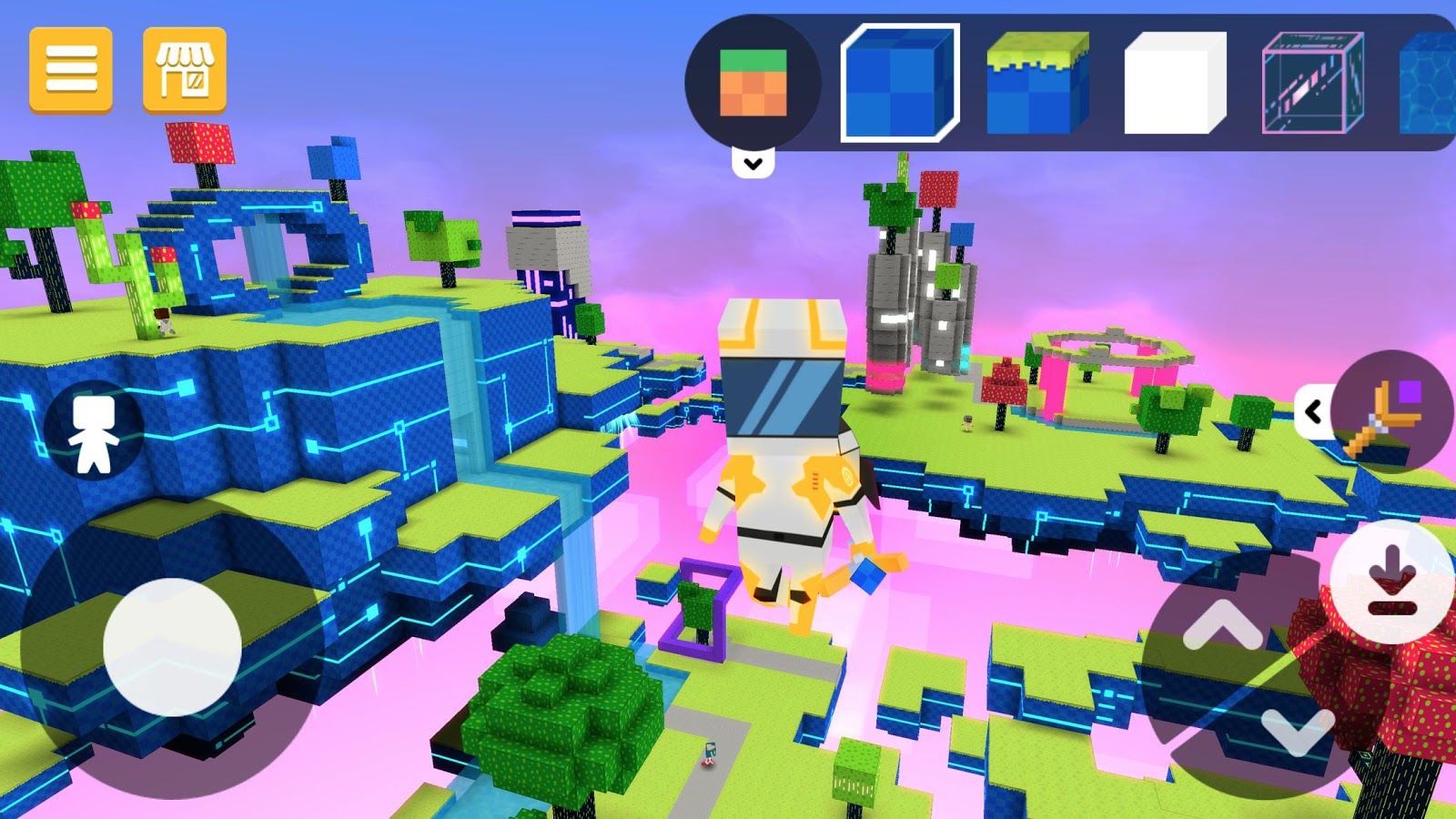 The motive behind this game is to promote creativity and resilience in children. Exploring the gameplay, I found that it offers many challenges for adults, as well.
Right off the bat, it was clear that the developers used Minecraft as their inspiration. According to a public statement, it is designed for children between 3 and 7 years old.
The user-friendly interface is a major advantage and makes Crafty Lands suitable for those with little to no crafting experience.
Immersive Experience
PlayKids did a fantastic job with creating a block-building game that is fun and requires analytical thinking and logic.
This is the main reason why I played Crafty Lands for hours a day.
Is CraftyLands Safe?
My first task was to determine whether Crafty Lands truly is a game that can be played by my children and other youngsters.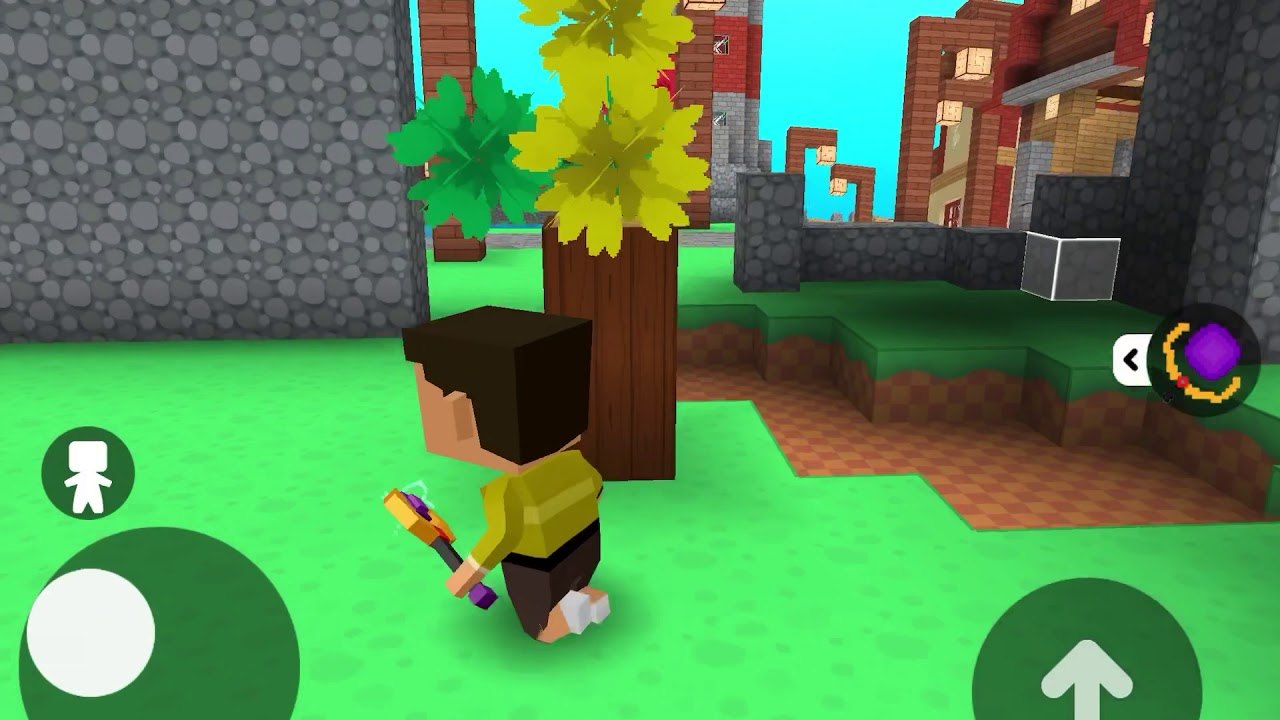 After going through the gameplay and inspecting all the different elements, I am confident that it is family-friendly.
Most importantly, the game is social and doesn't promote aggression or abuse. I was happy to conclude that Crafty Lands is a game that can be enjoyed by young children.
It features several educational elements and a vast environment that takes a lot of time to explore.
Safe and Reliable
On top of the features mentioned above, I wanted to make sure that this game is also malware-free.
After a few antivirus tests, I was confident that this app won't harm my smartphone.
How to Download Crafty Lands
The installation process is simple. As an Android user, my first step was to open the Google Play Store and type Crafty Lands in the search toolbox.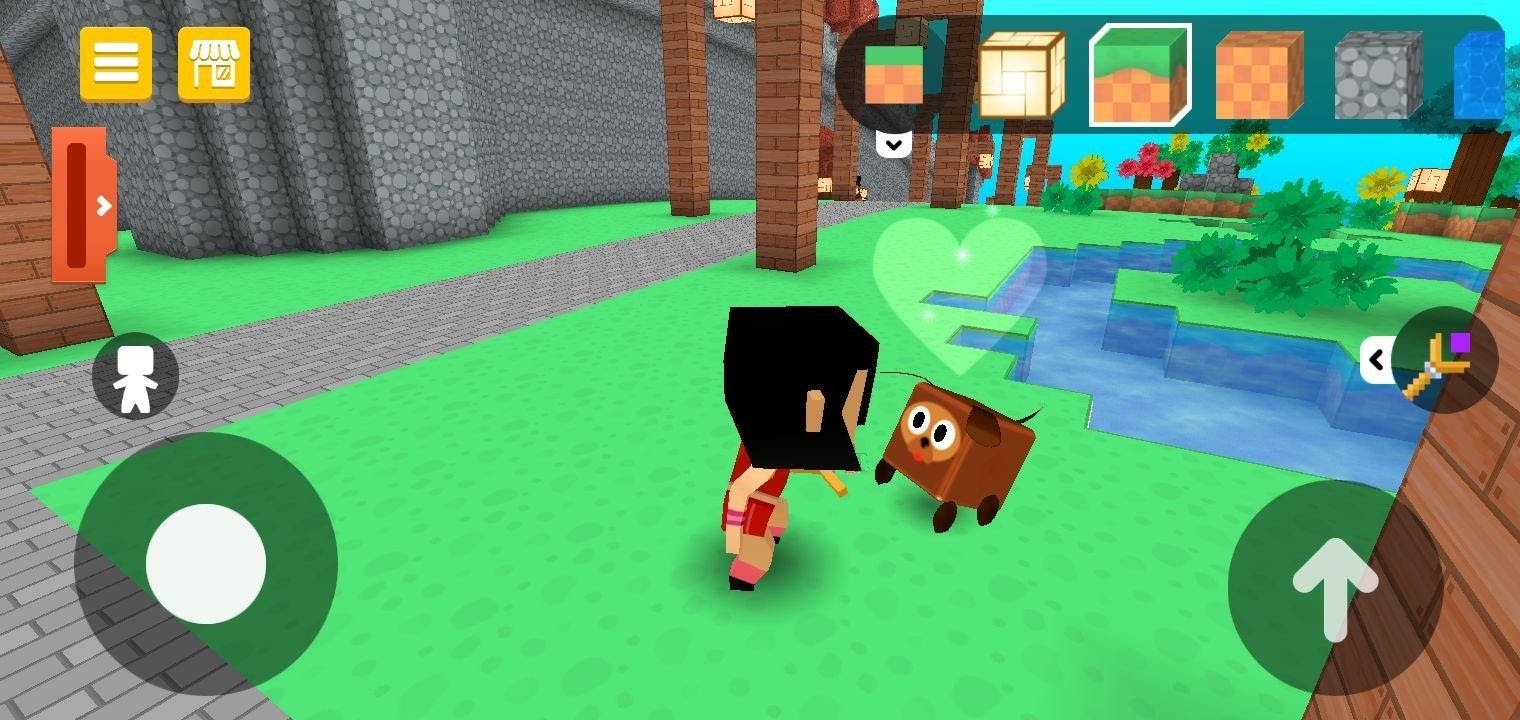 It took me only a couple of minutes to download the app and get started. To run it, you need to have a phone that supports Android 4.1 and above.
It is also available for iOS and iPad users, and the designated app can be downloaded from the Apple App Store.
The installation process is similar except for the payment method, as all subscriptions are done directly through the Apple Pay service.
What Are the Requirements?
From what I found, the app isn't that demanding. It requires around 300 MB of free storage space and a smartphone or tablet to run.
If you are an iOS user, you should make sure that your device uses iOS 13.2+.
Overview of the Crafty Lands Gameplay
One of the coolest points of this game is that I was able to explore a wide array of maps. The developers did an impressive job of making sure that each set offers a unique experience.
After just a few hours of playing Crafty Lands, I concluded that, although it resembles Minecraft and popular sandbox games, it offers a completely new approach.
A major component of this kid-friendly game is the intuitive controls. While there is no tutorial, which is a slight downside, getting used to its interface and basics didn't take me more than 30 minutes.
With hundreds of different elements to keep me busy, I had no problem playing the game for hours upon hours.
Thrilling Adventures
I never thought that a building-block game could be this fun and engaging.
Crafty Lands is developed to support everyone's interests – from those who are like me and enjoy exploring vast realms to users who are more about molding innovative structures.
Multiple Gameplay Modes
Similar to Minecraft, Crafty Lands offers both a single and multiplayer mode. I liked both, but co-op building campaigns is much more fun.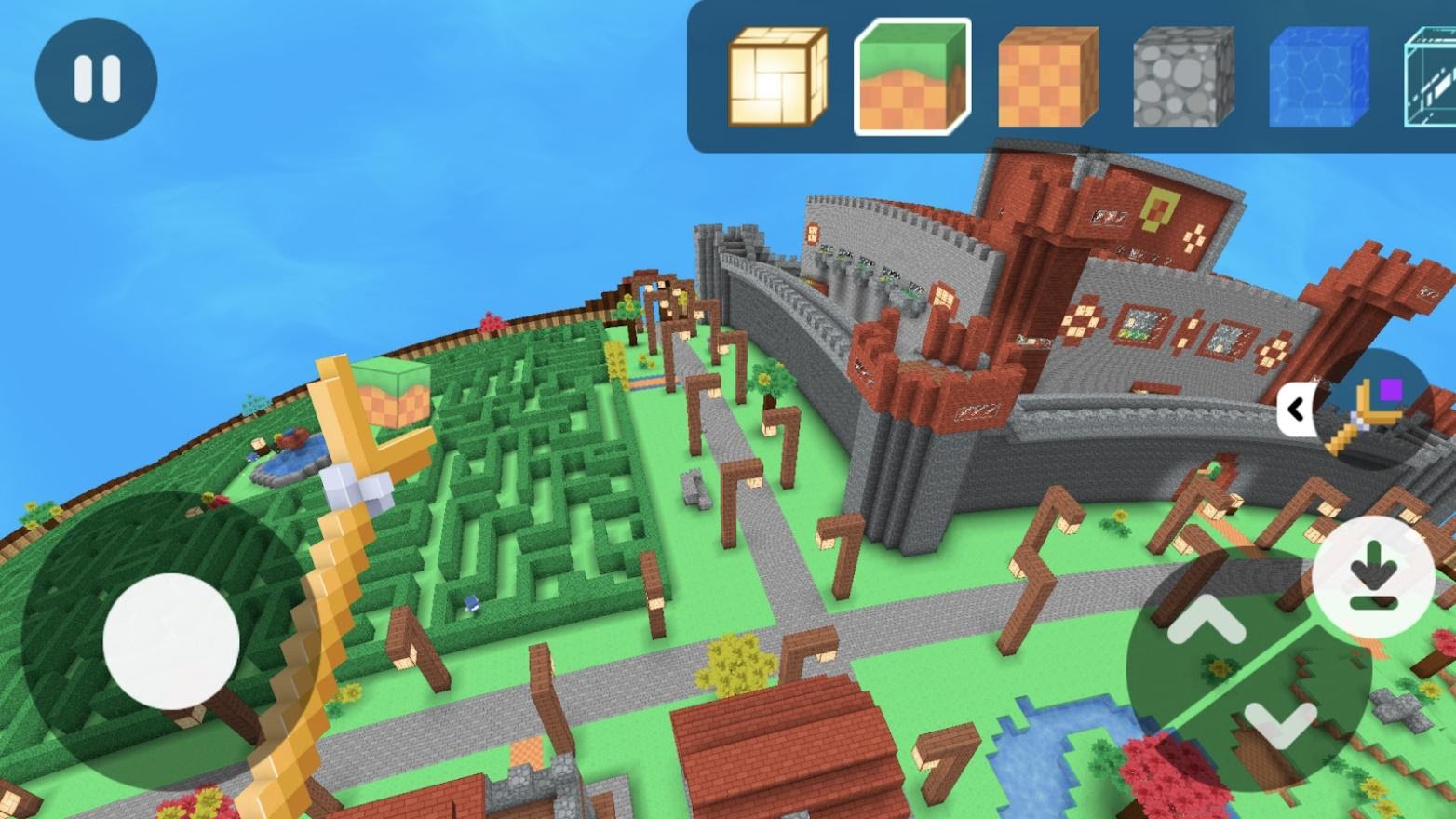 The ability to play with like-minded people from around the world is exciting.
After weeks of gameplay, I realized that the best way to experience the true potential of Crafty Lands is to start by mastering the single-player mode.
Once I was confident in my crafting skills, it was much easier to collaborate with others.
Play on the Go
I like to travel and have fun at the same time. For that reason, it was great to know that this game is available for iOS and Android devices.
The ability to build blocks and advance while on the go is certainly a highlighting point of Crafty Lands.
Voxel-Based Graphics
The variety that this game offers ensured that I didn't get bored for a whole month. The graphics are based on the voxel design.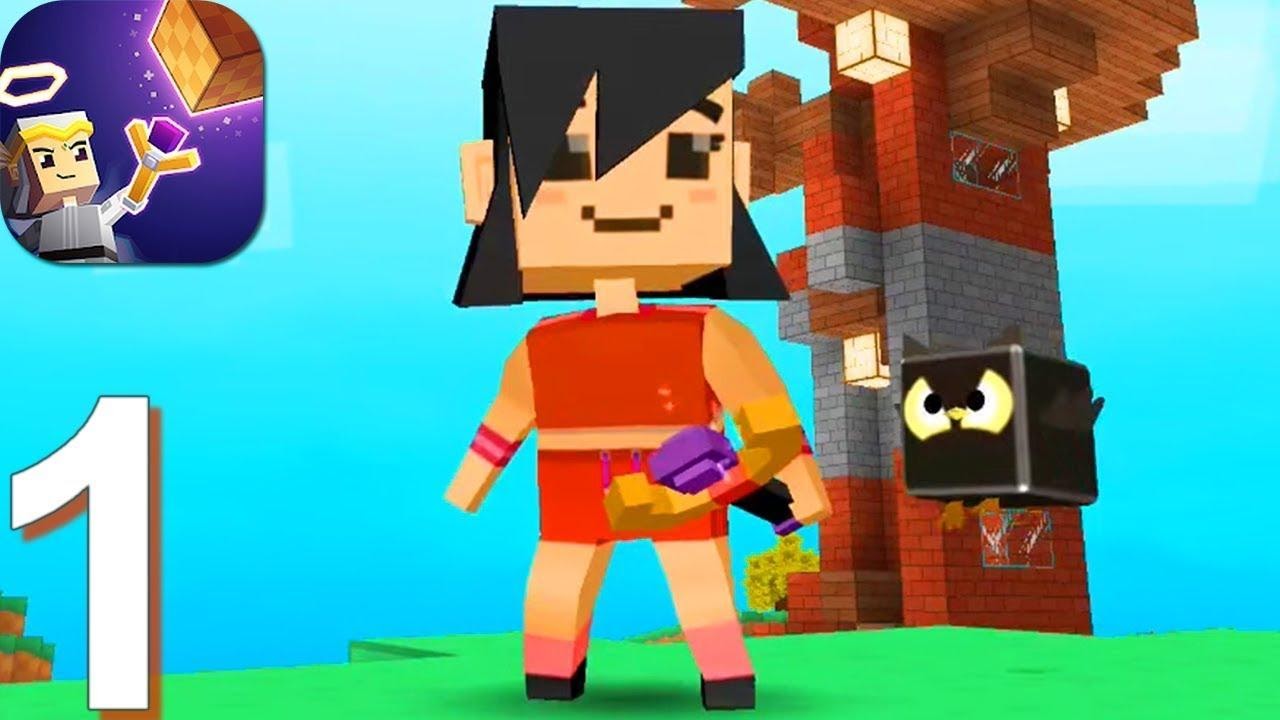 Developing a plethora of attractive maps and smooth animations wasn't easy, but PlayKids did a fantastic job.
I enjoyed the environments that Crafty Lands has to offer more than Minecraft, which is a huge success.
The attractive graphics add another element to a game that already offers hundreds of hours of innovative gameplay.
Versatile Mechanics
Even when I was tired of crafting and building with blocks, the freedom of movement and the ability to communicate with others who were playing Crafty Lands kept me tuned in.
The vivid maps are accompanied by specialized mechanics that makes Crafty Lands both more challenging and interesting to play.
What Is the Goal of Crafty Lands?
The best point about this game is that there isn't a universal goal. I learned this from other users and by playing it continuously.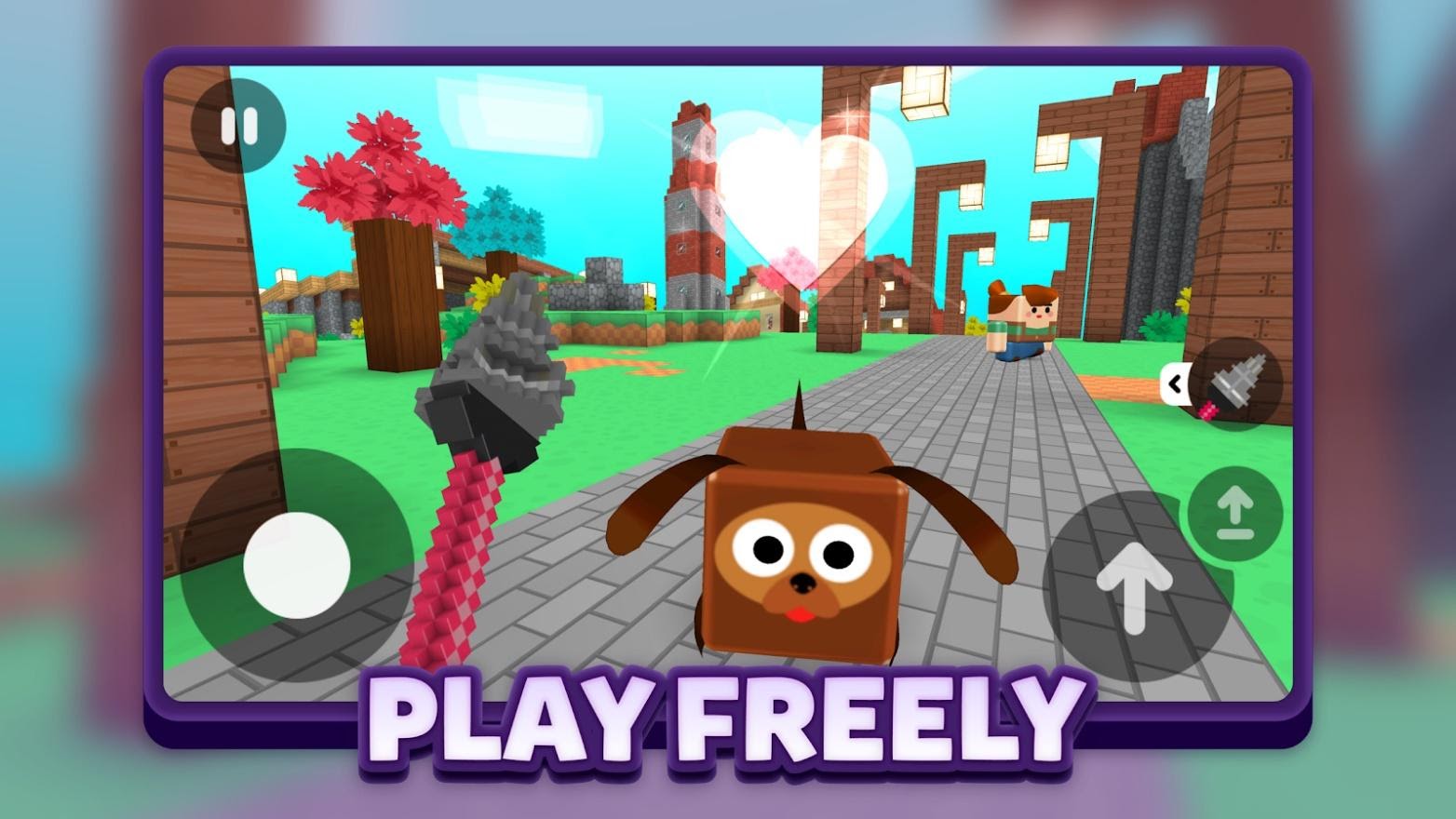 The developers did a great job of providing kids and adults with an interactive environment in which everyone can assume different roles.
My personal favorite was to build villages and fortresses, as these constructions require a dose of creativity, as well as a lot of invested time.
Believe me when I say that building my block realm is among the most satisfying things that I have done in the past few years.
Discover Exotic Worlds
Both before and after I built my kingdom, I took pleasure in exploring what other maps offer.
I am now familiar with every little detail of the Crafty Lands environment.
Not only that, but the socialization that this game offers allowed me to exchange materials and learn new building strategies.
Highlighting Elements of Crafty Lands
The main feature that highlights this game is the ability to move without restriction.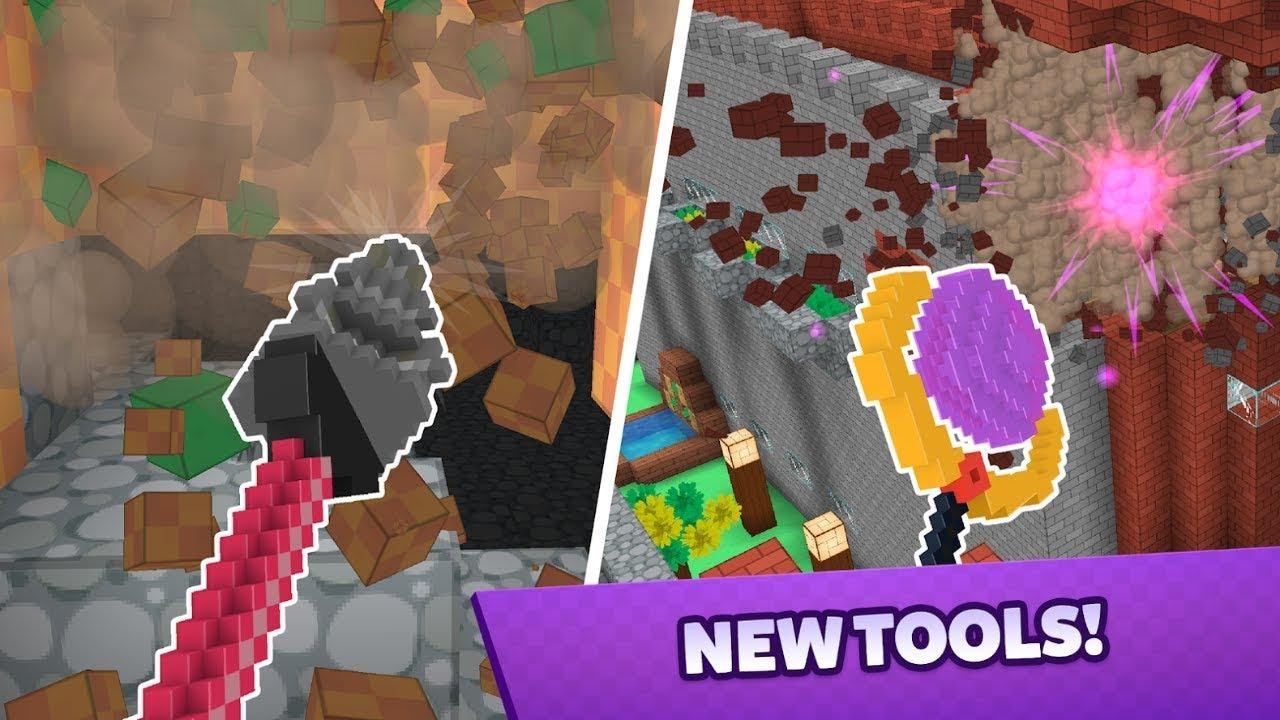 Not only did I run through all the environments, but I also enjoyed climbing and flying above buildings. I also loved interacting with innovative block characters and adopting some dogs for pets.
To be honest, the flora and fauna that Crafty Lands features are realistic for voxel-based graphics. Another highlight is that I was able to craft anything that I could wrap my mind around.
The possibility of placing cubes and other building elements in different positions supports the imaginative nature of this game.
Start Small and Build a Realm
The fact that each map allows you to start from a beginning and build a kingdom like no other is excellent.
As mentioned above, I started with a few houses and villages only to later craft beautiful castles and fortresses.
Pricing Scheme of Crafty Lands
Considering the complexity of the game and the fact that it runs without any glitches, I was impressed that Crafty Lands is suitable for those on a limited budget.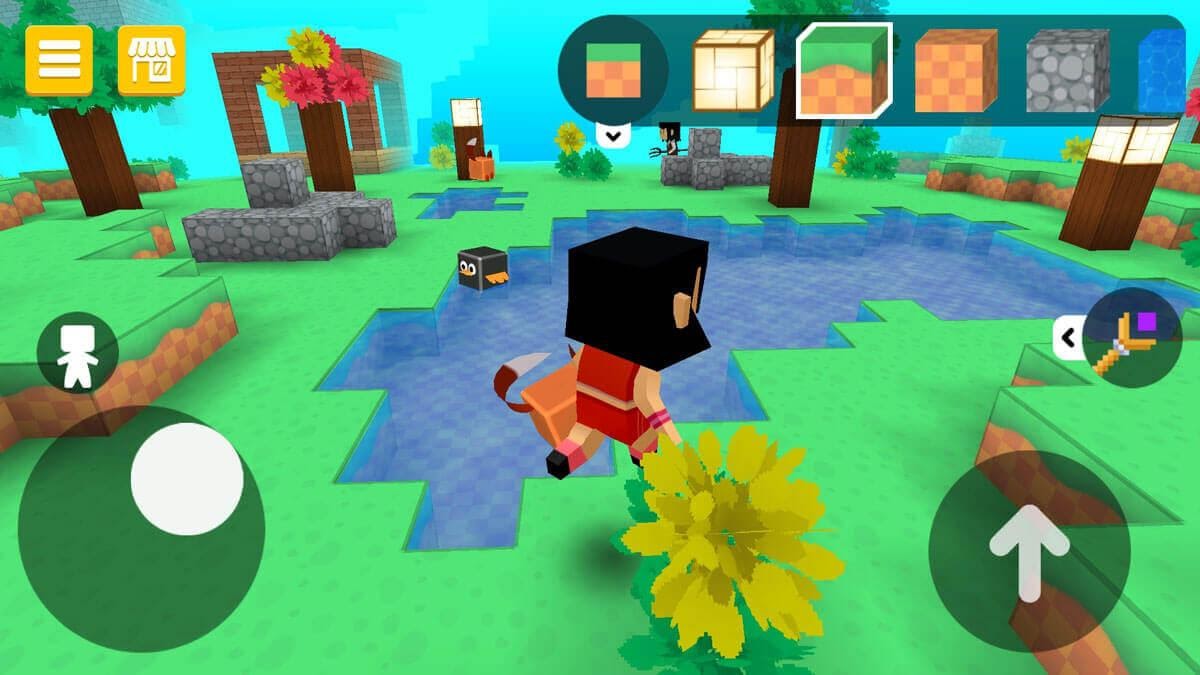 Through weeks of having fun with it, I found that most of the building blocks and elements were available for free.
On the other hand, I was eager to find out more about its pay-to-play features, so I made a couple of in-app purchases.
What you should know is that the pricing scheme ranges between $1.99 and $9.99 depending on the quantity and the quality of the material that you are buying.
Great Value
While it is not necessary to spend money on the app, I didn't shy away from it because I wanted to have an all-inclusive experience of a game that I plan to spend hours playing.
Considering that, I can say that the paid Crafty Lands elements hold great value and functionality.
The Downsides of Crafty Lands
After years of reviewing apps and games, I found that no matter how good of a developer you are, there will always be room for improvement.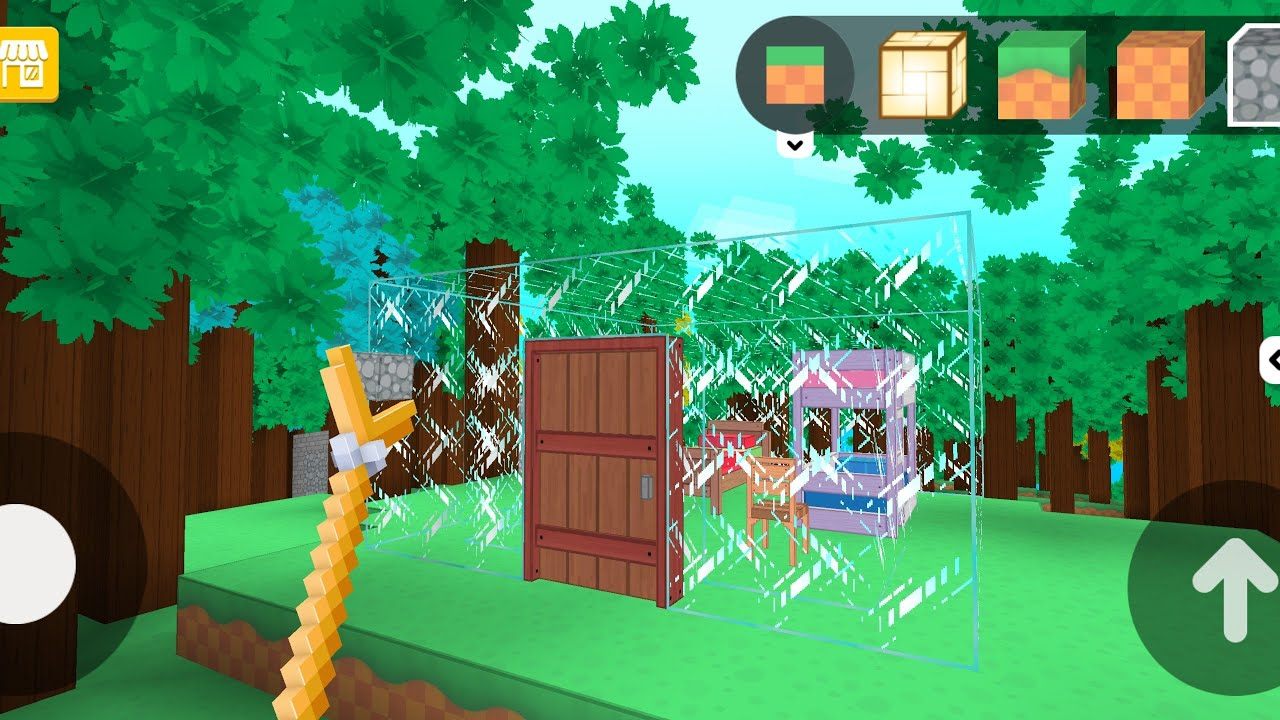 With that in mind, the main issue with Crafty Lands is the fact that it lacks tutorials. It is kid-friendly, but someone who hasn't played a sandbox crafting game before may need some adaptation time.
While it is true that the controls are intuitive, it can be challenging to master the versatile mechanics that appear on different maps.
Thus, I think that the developers from PlayKids should consider adding some explanations and guides, especially since the main target group is children.
Ad Campaigns
The second issue that I have is that I couldn't protect myself from pop-up ads.
While they were not excessive, it would be much better if Crafty Lands offered an ad-free subscription plan for those who want to play without any distractions.
Summary
In the end, I can say that Crafty Lands provided me with a unique building experience and the ability to relax after a hard day of work.
Highlighted by complete design freedom and an expansive environment, it is something that I would recommend to anyone who wants to get creative!