From action-packed matches to mind-stimulating games, mobile gaming continues to evolve and attract gamers of all ages. While there are several free iOS games you can access via the Apple App Store, spending a little cash allows you to enjoy maximum gaming experience.
Apple's latest offerings come with top-notch entertainment, striking visuals, and interactive features. They're perfect for gamers who are looking for unique digital adventures, superb control, and breathtaking gameplay. If you want to be in the loop, we rounded up the best paid iOS games in the market.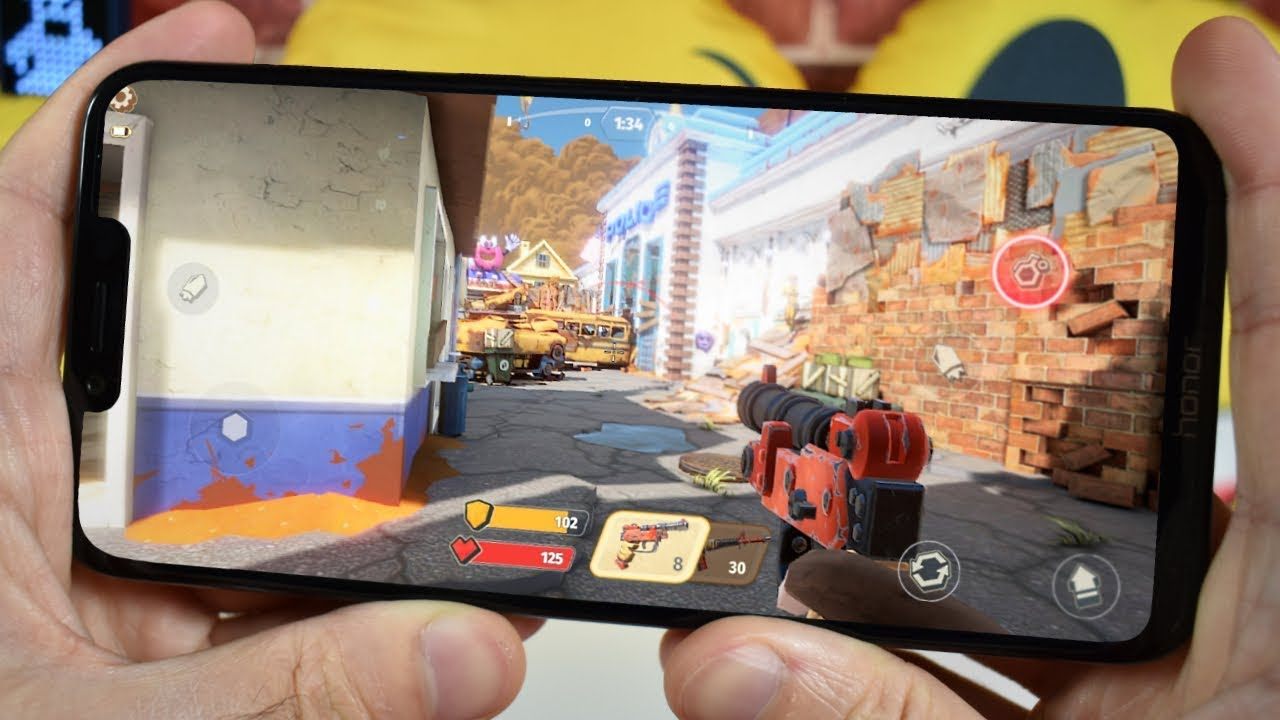 Minecraft – Pocket Edition
Released in November 2011, Minecraft remains one of the top paid games played by iPhone and iPad users. Minecraft is a virtual open world where you can mine, build, fight monsters, dig, craft potions, and explore.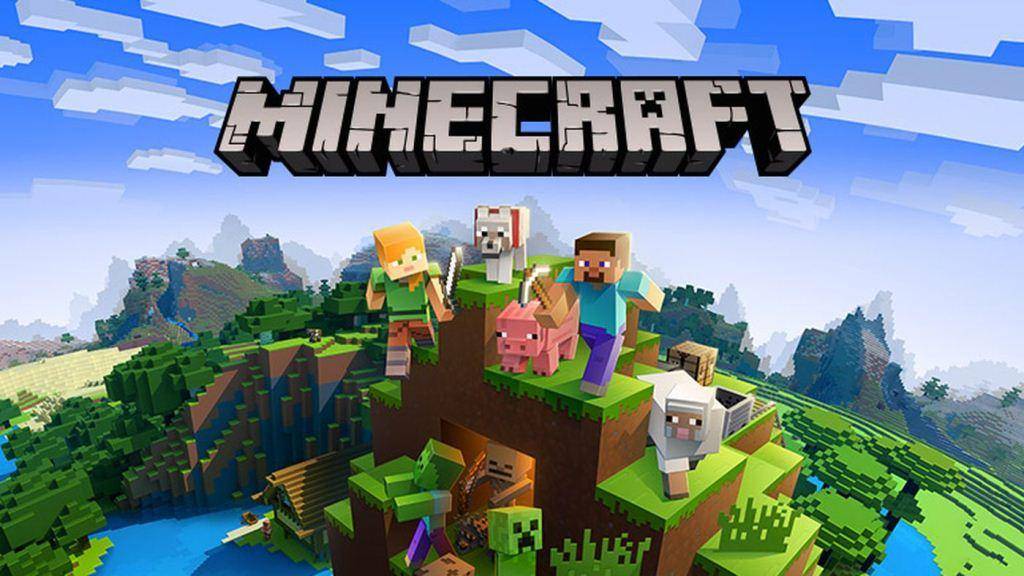 Labeled as a "sandbox game," Minecraft allows players to construct their own worlds and be in control of the game. To play Minecraft, install your game on your device. Go to the App Store, search for "Minecraft," and click on 'Get' beside the app's name.
Once Minecraft launches on your screen, click on the Create New World button to begin a new game. To experience the open world in a unique way, you can choose from the five game modes on the app, namely Survival, Creative, Adventure, Spectator, and Hardcore. If you're an Android user, Minecraft is also available on the Google Play Store.
Monopoly
The Monopoly game available to iOS users is the digital version of the popular tabletop board game. Published by Hasbro, the game revolves around trading, purchasing, and developing properties while making sure you don't go bankrupt.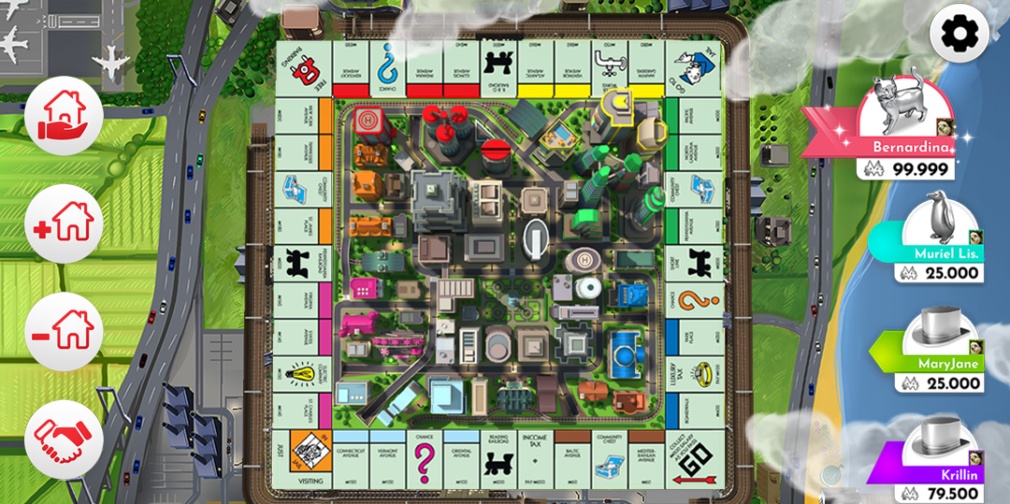 You can play the app by yourself or with up to four games in multiplayer. In the game, you can earn money by collecting rent and what you earn from Chance cards and Community Chest cards. What's unique with the app version is you can use Quick Mode to swiftly accomplish tasks like spending time in jail or becoming a landlord.
Aside from being ad-free, Monopoly allows you to play with gamers from different cities worldwide. You can download the game from the App Store and the Google Play Store. Don't worry about security because you can set up the app with a private multiplayer lobby or share your public games if you wish to.
Ant Smasher
iPhone users can smash bugs and ants in Ant Smasher, an addictive game designed for players of all ages. You can crush ants, even the giant ones, but you must never touch the bees.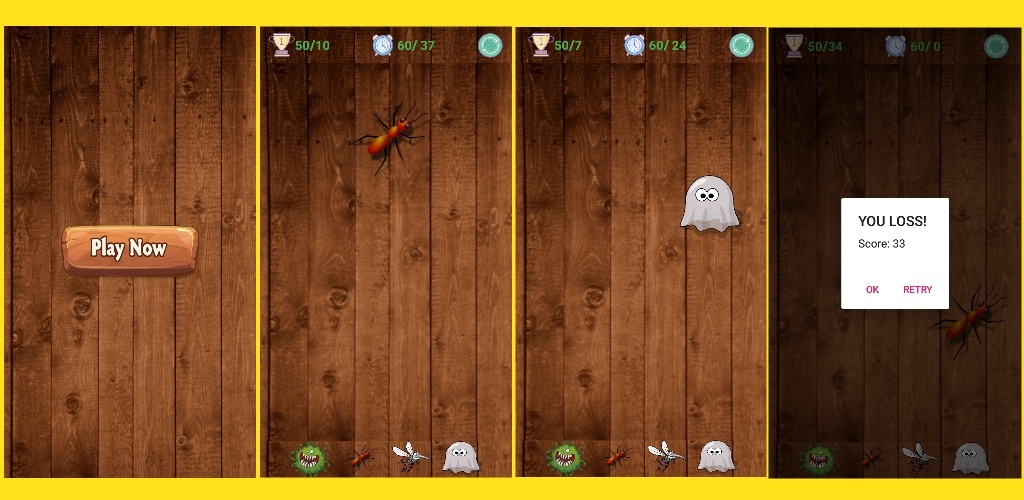 Ant Smasher is the perfect pastime that only requires you to use your fingers. The latest version took it up to another level and allows you to squash even your friends' photos.
If you want to test your smashing skills, download Ant Smasher from the App Store, or if you're an Android user, head to the Google Play Store.
Bunny Shooter
If ants seem too little for you, Bunny Shooter makes you destroy virtual bunnies. The game comes with 5Giblets, 45 levels, and multiple paths on each level.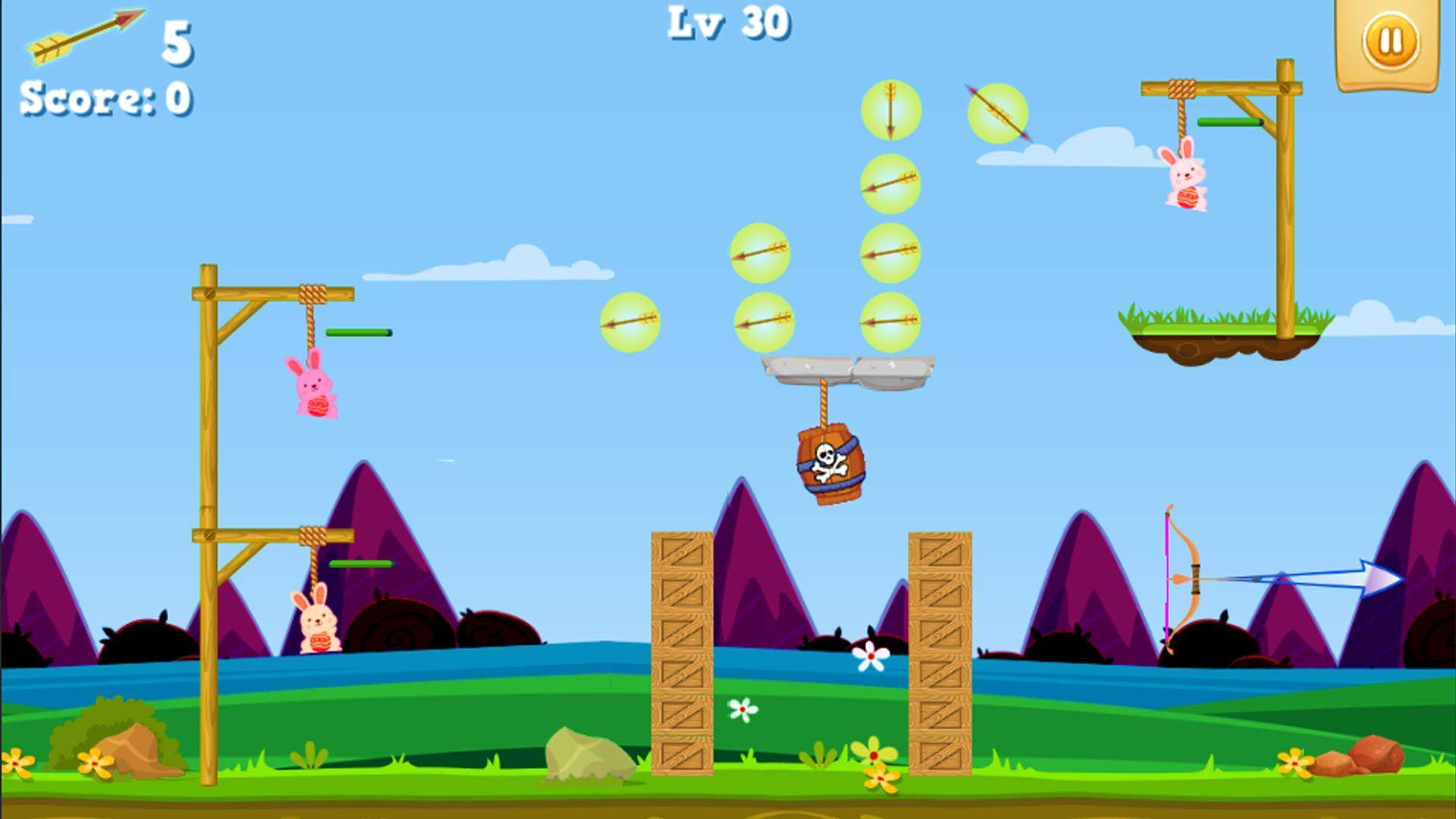 You'll enjoy the realistic archery experience and striking backgrounds on your screen. As a player, you just have to touch the bow and shoot arrows on the playful Gibbets.
To download the game, go to the App Store, search for "Bunny Shooter," and click on the 'Get' button.
Geometry Dash
Geometry Dash is an exciting rhythm-based action platformer with music-based levels showcasing unique soundtracks. You can use the level editor to create and share your own levels. Players have to avoid obstacles such as collisions with blocks that ruin the icon on impact.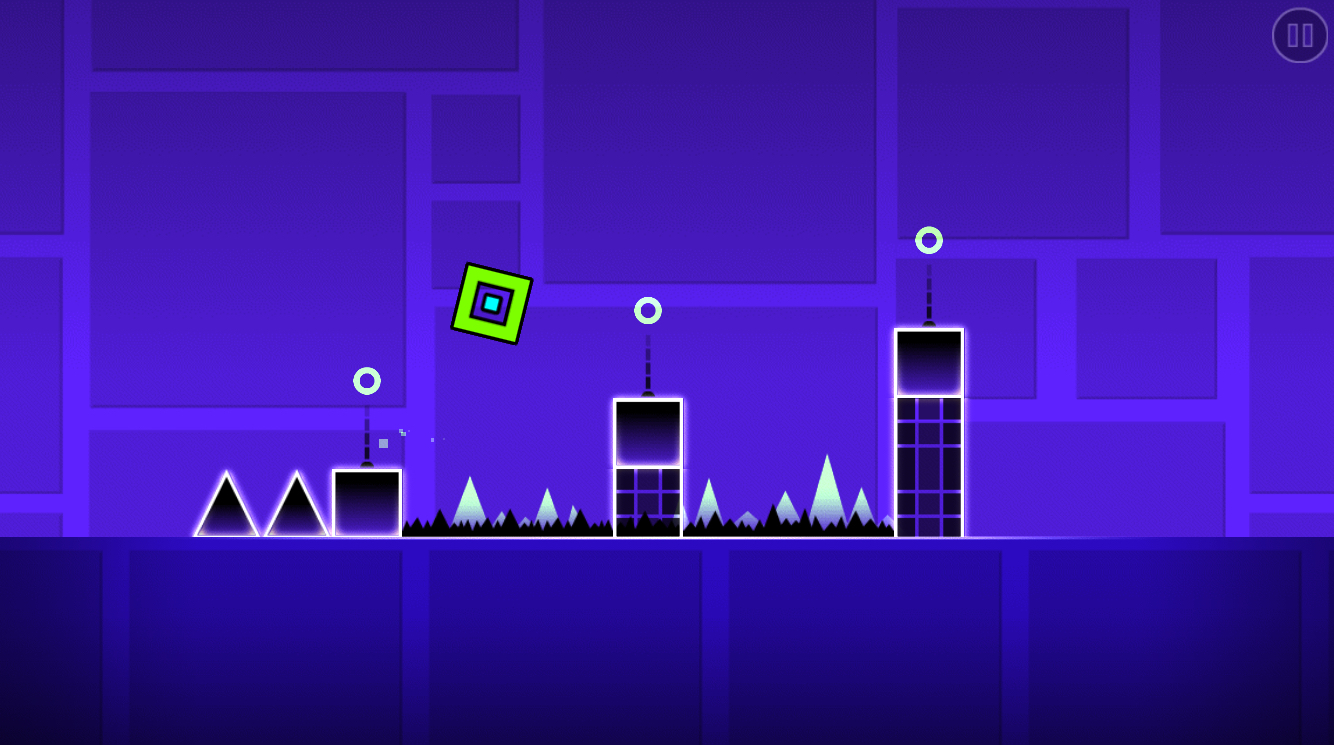 If you want to customize your character, you can explore icons, colors, and activities, such as dodging spikes, flying rockets, and flipping gravity. There are multiple different types of in-game currency are stars, secret coins, user coins, diamonds, and mana orbs which you can get from chests or official and user-created levels.
Every level is more challenging than the previous one and requires a different strategy. If you are an Apple fan, check out the App Store and look for Geometry Dash to download it instantly. You can also get the app from the Google Play Store and enjoy the absence of in-app purchases when you play it.
The Chase: Ultimate Edition
People who are into mind-stimulating games will enjoy playing The Chase: Ultimate Edition. It is a quiz game based on a hit TV game show hosted by Bradley Walsh and became an international franchise. Players answer general knowledge questions to earn cash and compete with a professional quizzer called The Chaser.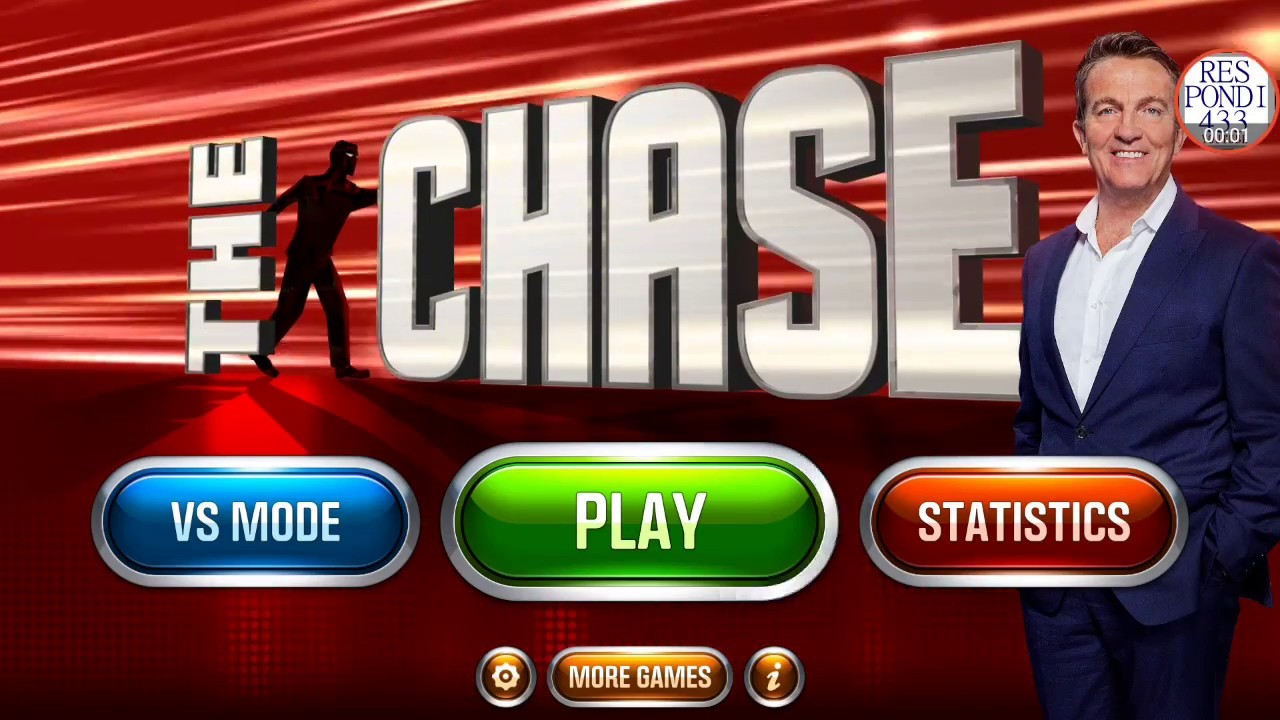 Apart from that, you have to race against The Menace, The Vixen, The Beast, The Governess, The Dark Destroyer, and The Sinnerman who reflect the statistics of their performances on the TV show. The app comes with a commentary, a selfie feature, detailed statistics, and more than 4,500 all-new questions.
You can play The Chase with up to four friends on the same device. With Sport, Music, and TV & Film question packs in the app, The Chase can be downloaded from the App Store and the Google Play Store. Search for "The Chase," click on the name once it appears on the results, and press the 'Get' or 'Install' button to download and test your knowledge.
Pou
The virtual pet game Pou will remind you of Tamagotchi. Your task as a player is to take care of Pou and make sure it consistently grows.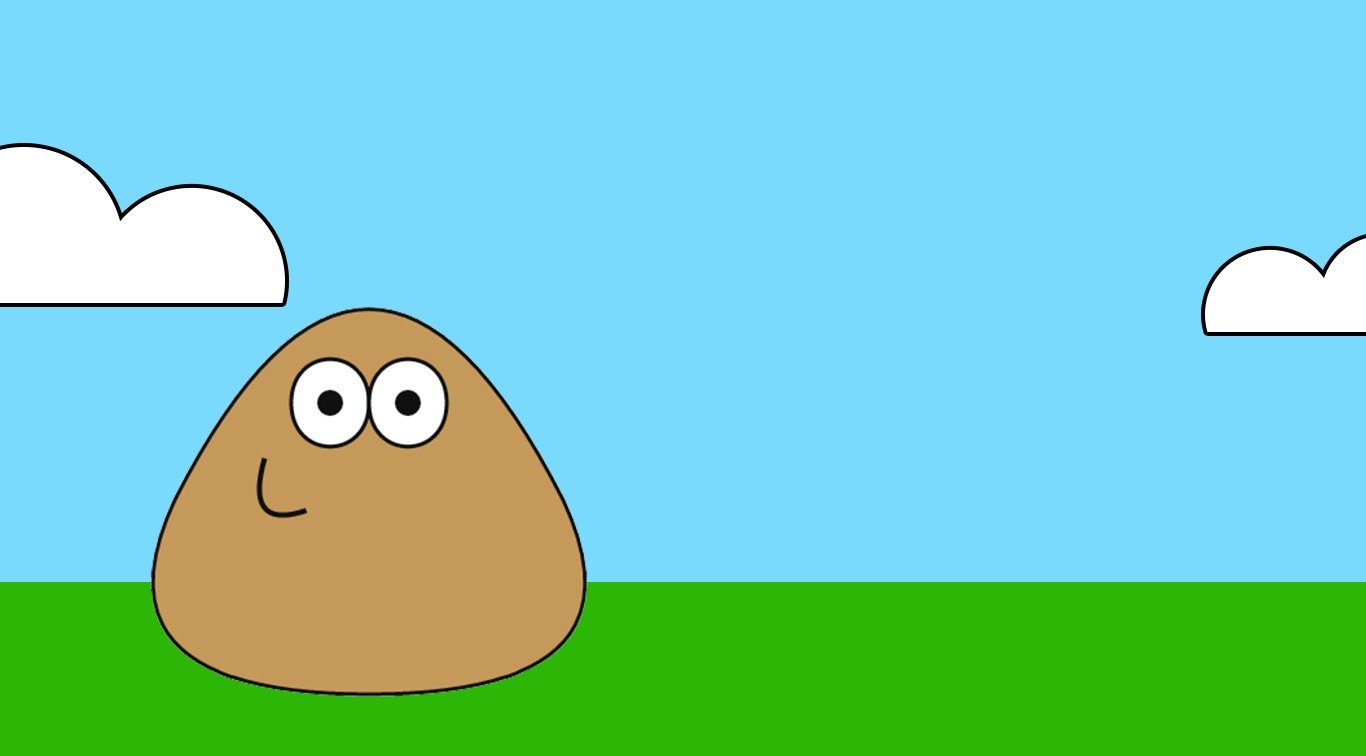 In the game, you can collect coins, play with potions at the laboratory, clean Pou, and customize its appearance with hats, outfits, and eyeglasses. You have to make sure Pou gets enough rest and healing when sick.
To install Pou on your iPhone, search "Pou" on the App Store, and if you're an Android user, download the app from the Google Play Store.
Plague Inc.
Published by Ndemic Creations, Plague Inc. is a real-time strategy simulation video game where you have to develop a virus in order to infect people in the midst of a fatal pandemic. The game is lauded for its hyper-realistic interface and efficient save-and-load functionality.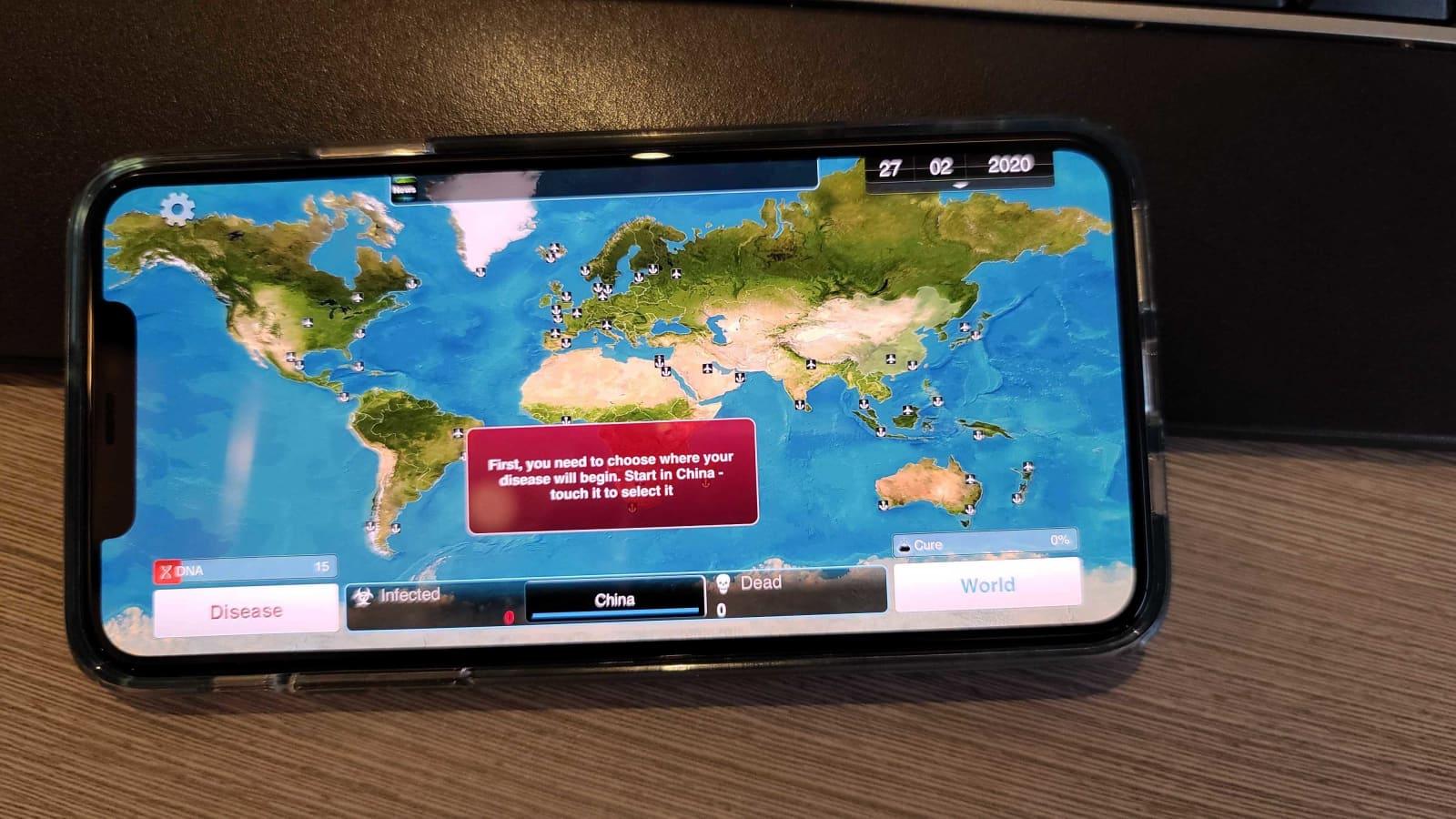 With an in-game help and tutorial system for first-time players, you'll be ready to face 12 different disease types that come with unique strategies. You also have over 50 countries to infect throughout the game. Plague Inc. has full game support for scoreboards, and you can enjoy expansion updates, such as the zombie-producing Necroa Virus, Speed Runs, and the Neurax Worm.
Plague Inc. has been downloaded over 85 million times and has garnered over half a million five-star ratings. If you're ready to virtually annihilate humankind, search for "Plague Inc" on the App Store, click on the 'Get' button, and let it launch on your screen. The game is also available to Android users, who can download it from the Google Play Store.
Bloons TD
If you're into series games, Bloons Tower Defense, or Bloons TD, will excite you. Produced by Ninja Kiwi, the game is about building towers, unlocking upgrades, and recruiting Special Agents to send into battles, all while keeping your island well and secure.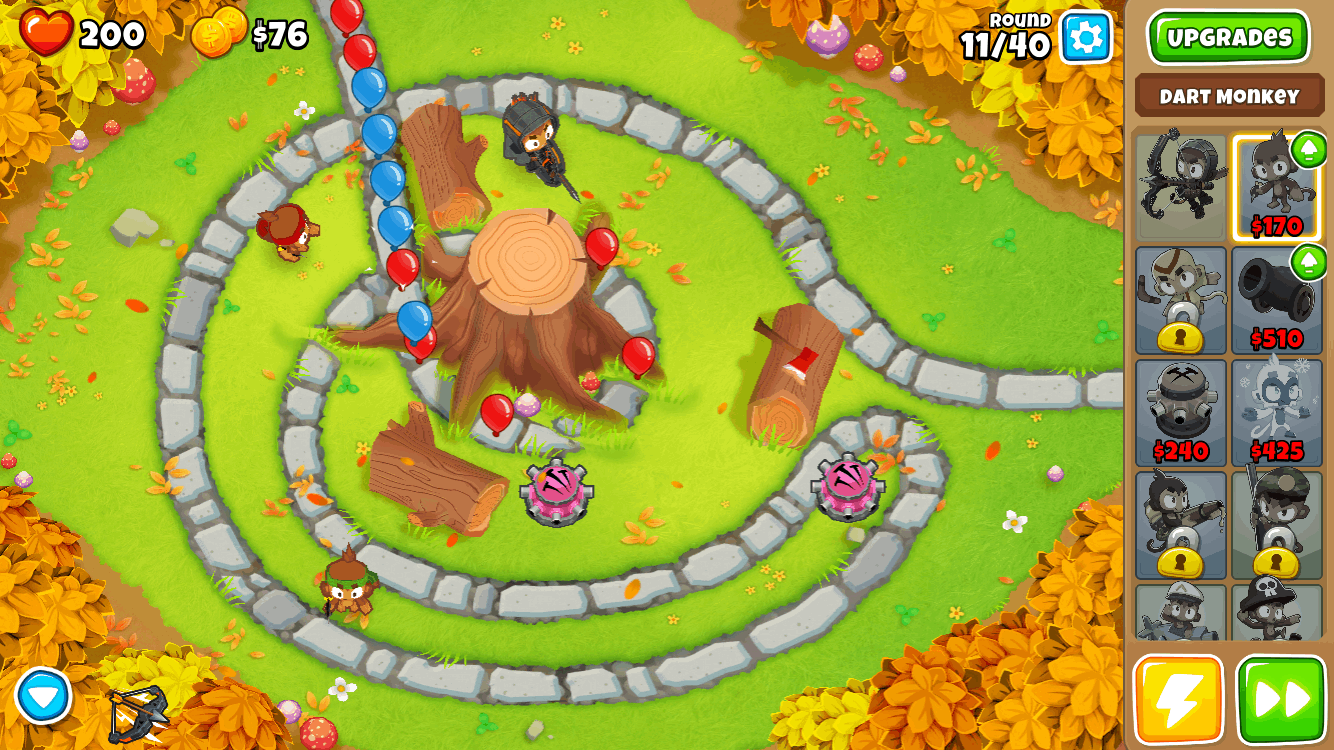 In the game, you'll earn money by popping bloons, moving from one level to another, and getting bananas from existing farms. You can spend your money on constructing new towers, upgrading your existing ones, or buying items such as road spikes and exploding pineapples. You'll discover 21 towers and over 50 tracks as you go through more than 250 random missions and choose from three different game modes.
Face Bloon enemies, such as Camos, Regrower Bloons, and the ZOMG, on the game. Bloons TD is available on iOS, Android, Windows Phone, PlayStation Portable, and Nintendo DSi. If you're an iPhone user, you can easily search and download the game from the App Store.
Heads Up!
The perfect game for families and friends who want to bond for hours is Heads Up! It's basically a flashcard-style game that will remind you of "Charades" and "Who Am I."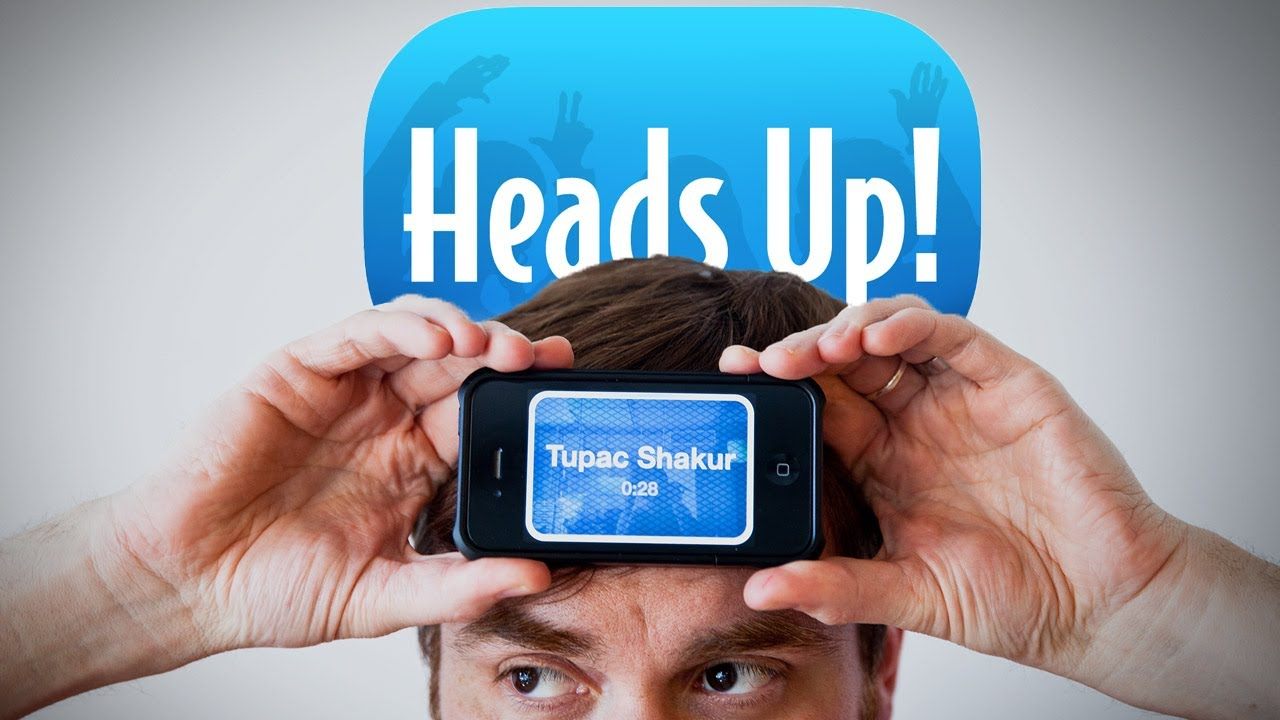 When playing Heads Up!, a player has to pick a category and place the phone on their head as the rest shout out clues or act out the words to help the player guess the text displayed on the screen.
The app comes with different categories and features that are safe for all ages. To install Heads Up! on your device, head to the App Store or the Google Play Store.
Conclusion
Whether you are a role player or a classic board game enthusiast, there's something for you on the App Store.
The App Store features free games, but the best paid iOS games can test your skills, access more features, and heighten the fun.