Sony has recently launched their Play at Home program for 2021, intending to provide PlayStation users with free games and entertainment offers for the next few months. The program kicked off with several free games.
In this article, we're going to show you exactly what games you can play for free if you own a PlayStation. Here is a quick list of the games we will look at.
Abzu
Enter the Gungeon
Rez Infinite
Subnautica
The Witness
Astro Bot Rescue Mission
Miss
Thumper
Paper Beast
Horizon Zero Dawn Complete Edition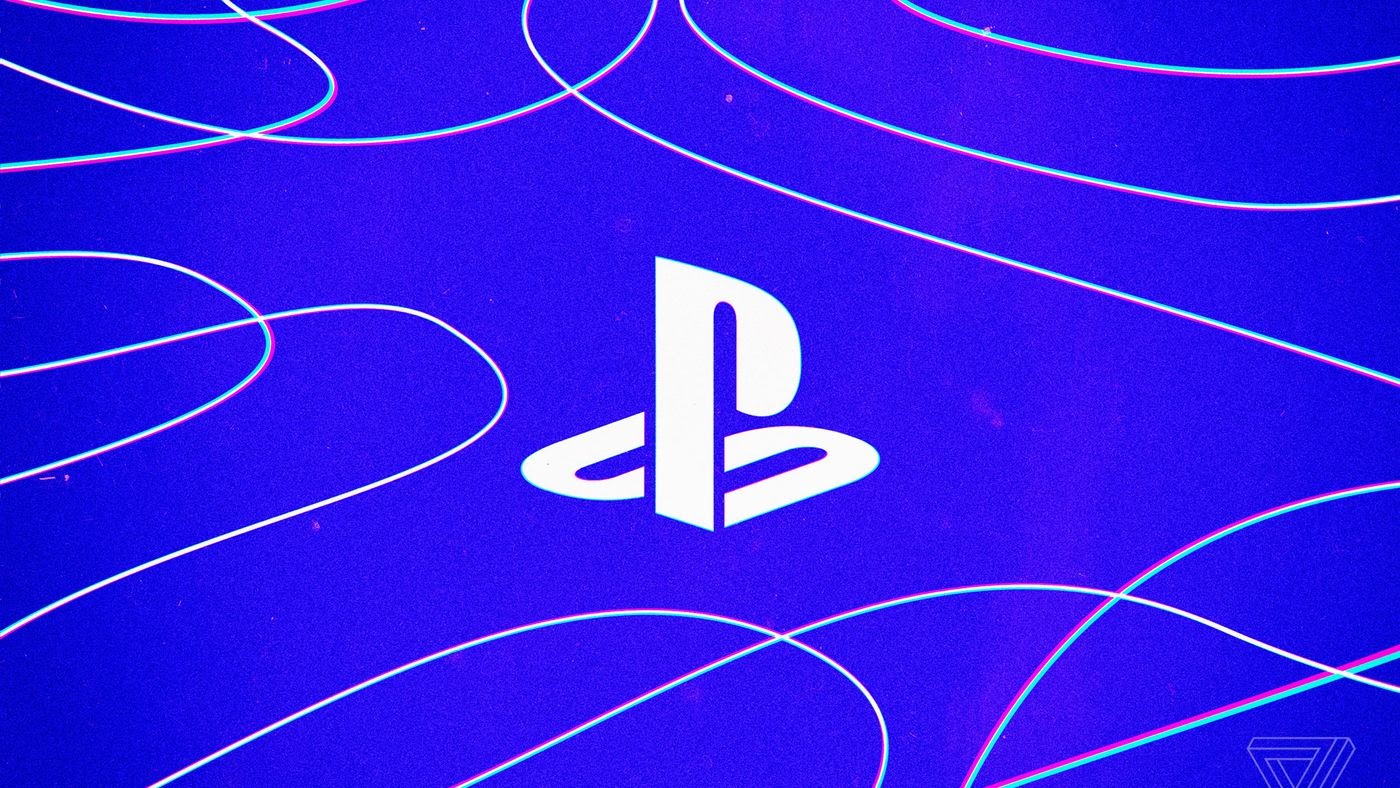 Abzu
Immerse yourself in a vibrant ocean world filled with life and color and brimming with mystery in Abzu.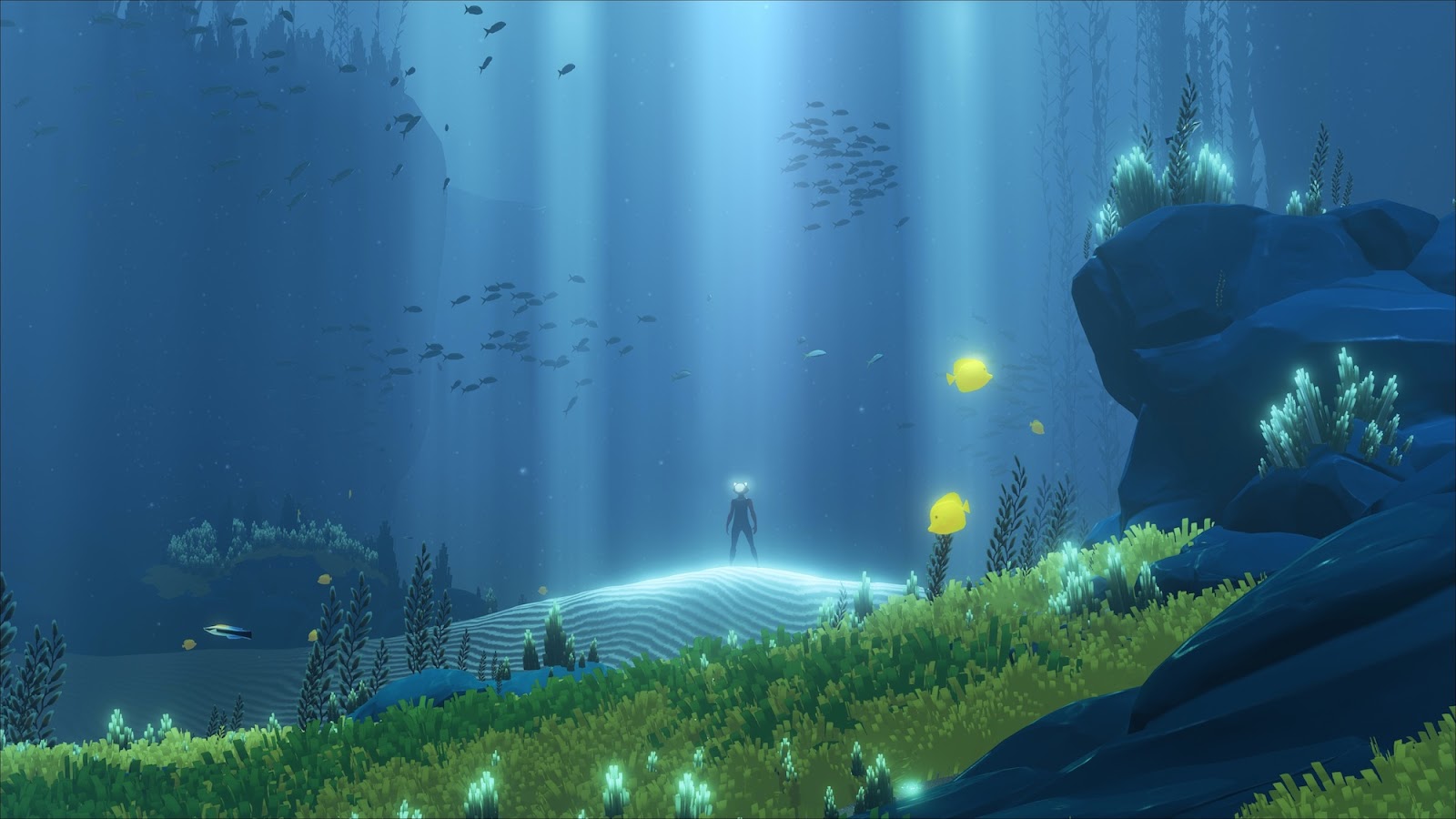 You play as the Diver and perform fluid underwater acrobatics using the swimming controls that are effortless to use and master. Abzu is a game for those who appreciate a good atmosphere.
In the game, you are able to discover hundreds of unique species of marine life that are based on real creatures, and you can form powerful connections with the abundance of aquatic animals.
You can interact with schools of thousands of fish that will respond to you procedurally.
An Intelligent Game
These schools of fish also respond to each other and the game's various predators, as well.
You can linger in breathtaking seascapes and explore marine ecosystems that feature unprecedented modeling.
You can even descend to the ocean's heart, where forgotten secrets lie.
Enter the Gungeon
Enter the Gungeon is a dungeon crawler bullet-hell that follows a band of misfits looking to loot, shoot, dodge, and roll their way to personal absolution.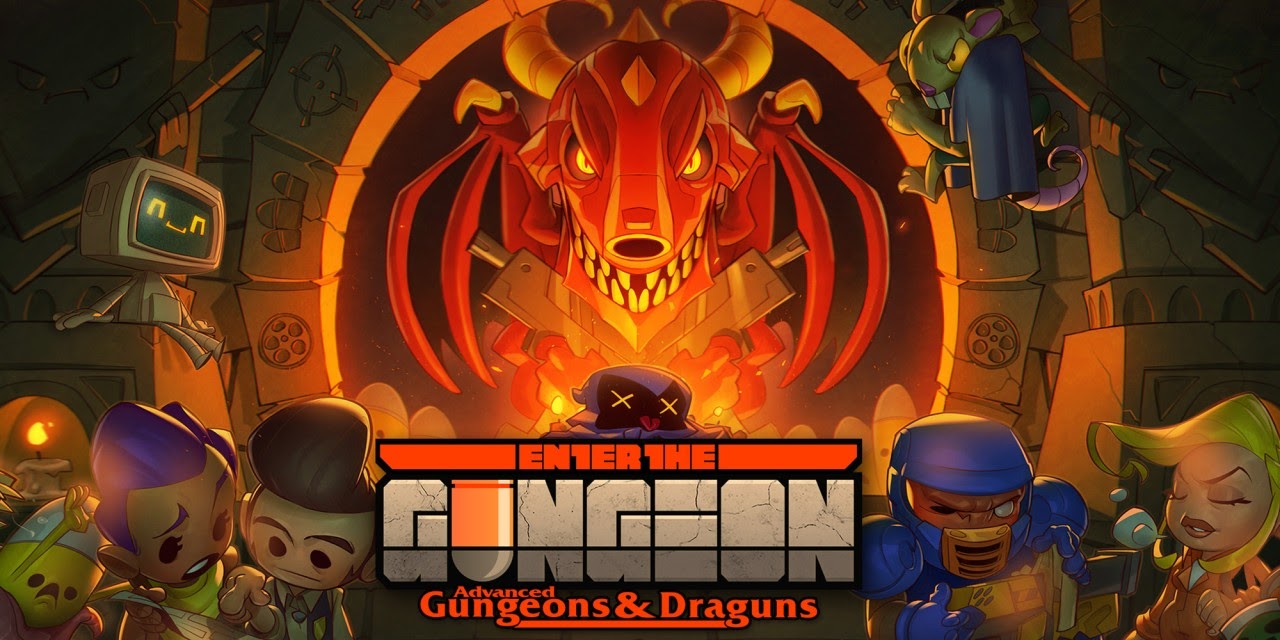 You need to do this by finding the ultimate treasure that the legendary Gungeon has to offer – the gun that can kill the past.
You'll first need to choose your hero, then fight your way to the end of the Gungeon by surviving an ever-evolving, challenging series of floors.
They are packed with adorable, yet highly dangerous, Gundead creatures, as well as deadly Gungeon bosses that are armed to the teeth.
Shoot & Loot
You will be gathering valuable loot, discovering hidden secrets, and trading with opportunistic shopkeepers and merchants.
You want to get your hands on some powerful items that will give you an edge in your next run.
This bullet hell is constantly evolving, so don't expect to predict anything.
Rez Infinite
Rez Infinite is one of the most critically acclaimed games of all time, and it is now available to PlayStation players for free!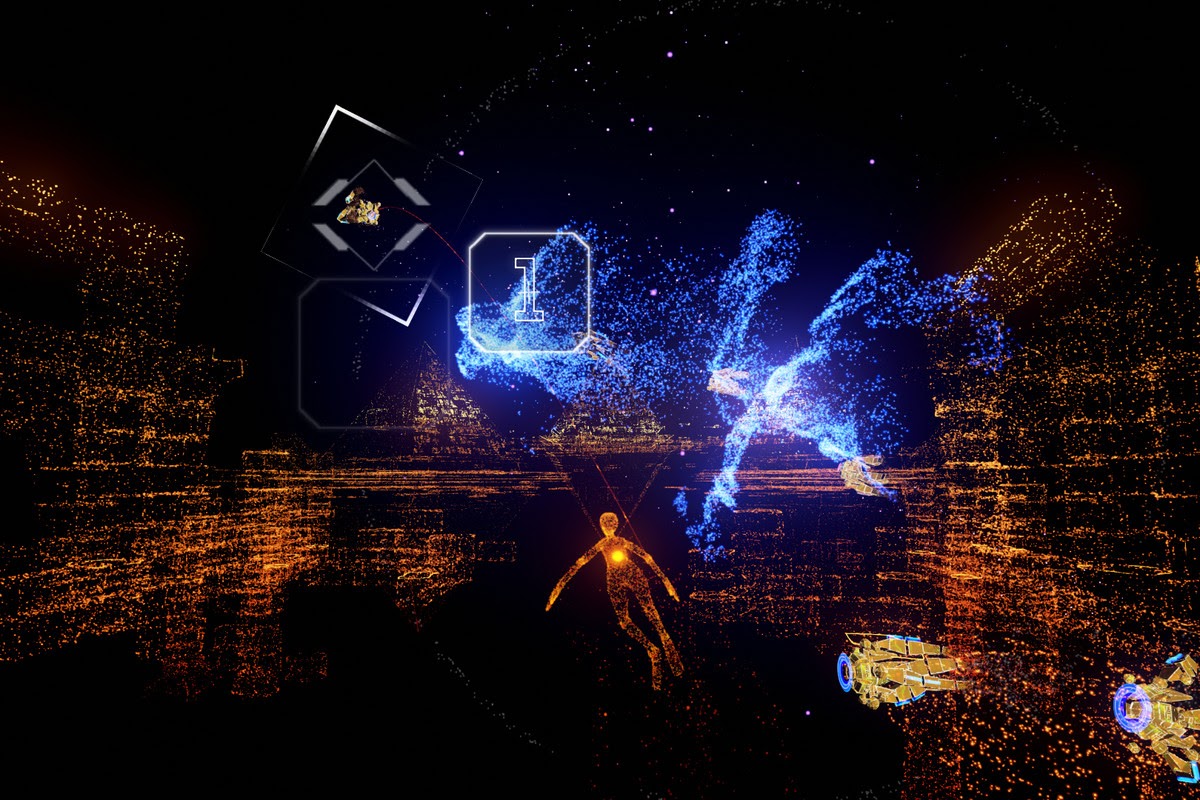 In it, you will experience 360° of breathtaking synesthesia as you plow through waves of foes and massive, transforming bosses, with sounds and colors that sync to the incredible soundtrack.
Rez is a game about flying through a mesmerizing, colorful, surreal world that somehow doesn't make sense and makes all the sense in the world at the same time.
The game aims to simulate synesthesia – being able to 'see' sounds – in a new and exciting way that involves epic combat.
Sound Is Everything
Of course, the game is about sound. The soundtrack is fantastic, and as we mentioned earlier, it syncs to your gameplay.
So everything you do is in time with the music, and you feel like you are a part of the music itself.
Everyone should experience Rez Infinite at least once.
Subnautica
You have just crash-landed on an alien planet, and the only direction you can go is down.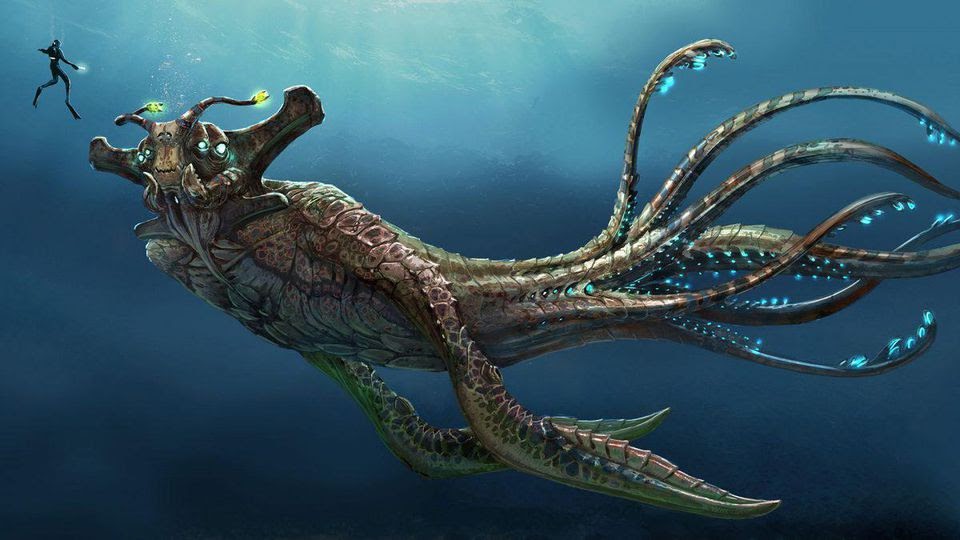 The ocean of Subnautica has shallow coral reefs that bathe in the sun to eerie deep-sea trenches, bioluminescent underwater rivers, and lava fields that can disintegrate you in an instant.
Subnautica is another aquatic game, though this time you have a little more freedom in terms of what you are able to do in comparison to Abzu.
You're able to construct various buildings and erect your own base while also researching and building marine vehicles to help you explore and discover the planet's secrets.
Survive
You'll need to manage your supply of oxygen as you explore reefs, plateaus, kelp forests, and winding cave systems.
The water is filled with life, some of it helpful and some of it deadly.
After you start the game, you need to work against the clock to find food, water, and get your hands on exploration equipment.
The Witness
In The Witness, you wake up alone on a strange island that is filled with puzzles that are both challenging and surprising.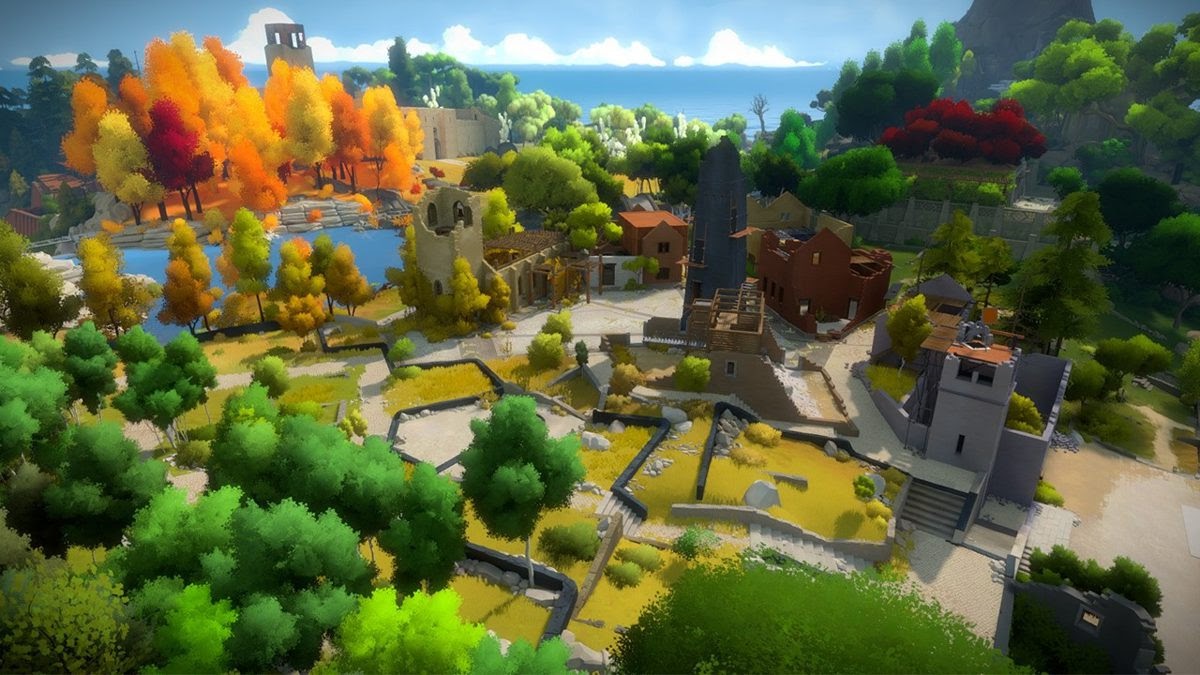 You don't remember who you are, and you can't remember how you got here, so you'll need to explore the island to find clues and jog your memory.
The Witness is a single-player game that is set in an open world with plenty of locations for you to explore and more than 500 puzzles that you need to solve.
The game respects you as a player with intelligence and considers your time precious.
Puzzle-Based Fun
There is no filler content in this game. Every puzzle that you come across brings its own fresh and unique idea into the mix.
The Witness is a game of ideas, and you're going to be having a lot of them, especially if you enjoy solving challenging puzzles.
Astro Bot Rescue Mission
In Astro Bot Rescue Mission, your Dualshock wireless controller becomes a variety of on-screen devices to help the main character, Astro, make it past the game's challenges.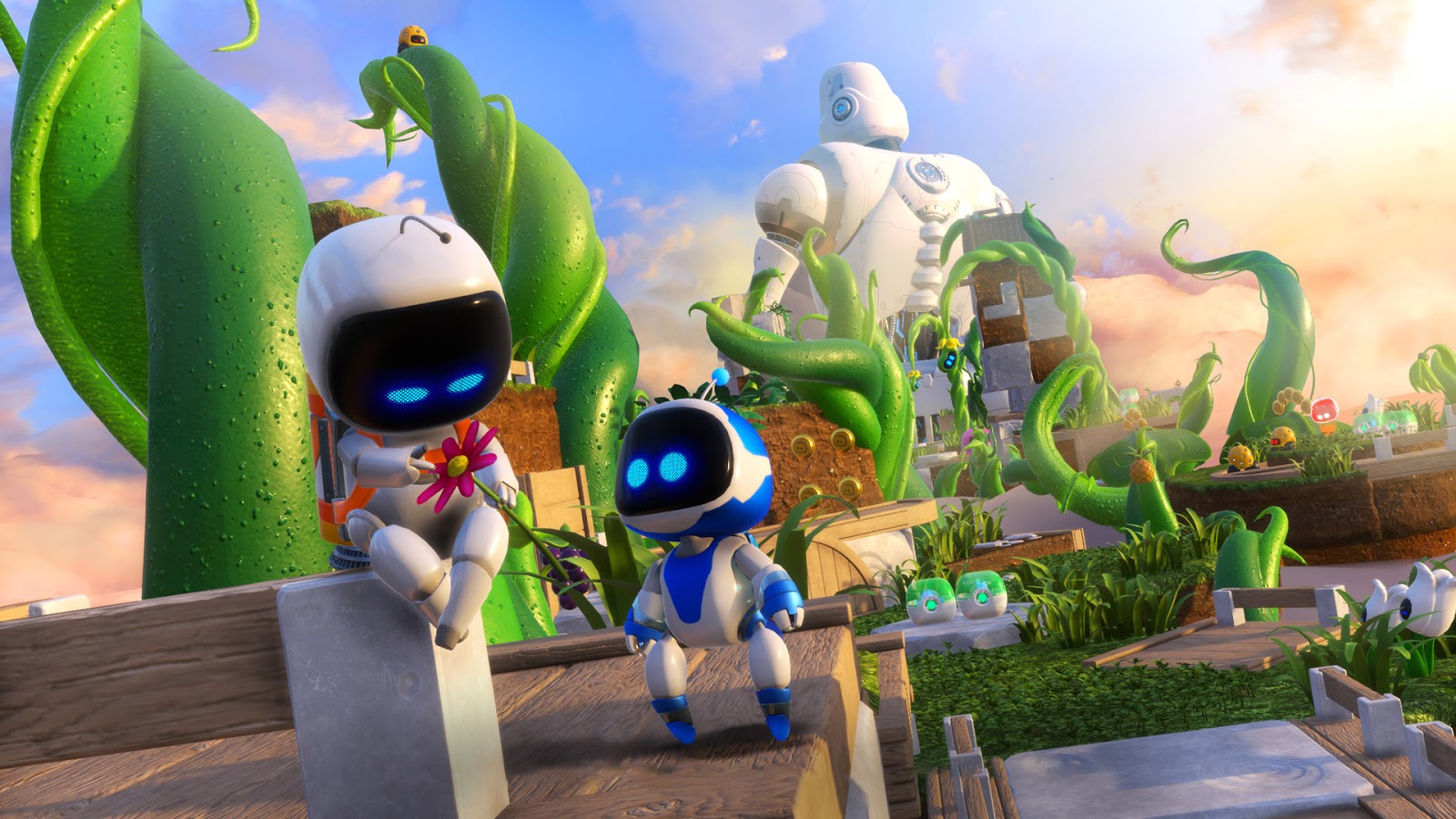 It transforms into things like a water cannon, a hook shot, and even deadly ninja stars and slingshots.
If you are looking to make the game more of a challenge for yourself after you have completed its beautiful main story.
Then you have the ability to unlock 26 more challenge stages that will put your skills in platforming to the test.
Build Your Collection Room
In Astro Bot Rescue Mission, you can collect in-game coins that you can then use to play the crane minigame, which can yield some fun prizes.
This allows you to create an interactive diorama of your past adventures in the game so that you can always remember the adventures you had.
Moss
Moss is an action-adventure single-player puzzle game that is made specifically for the VR platform.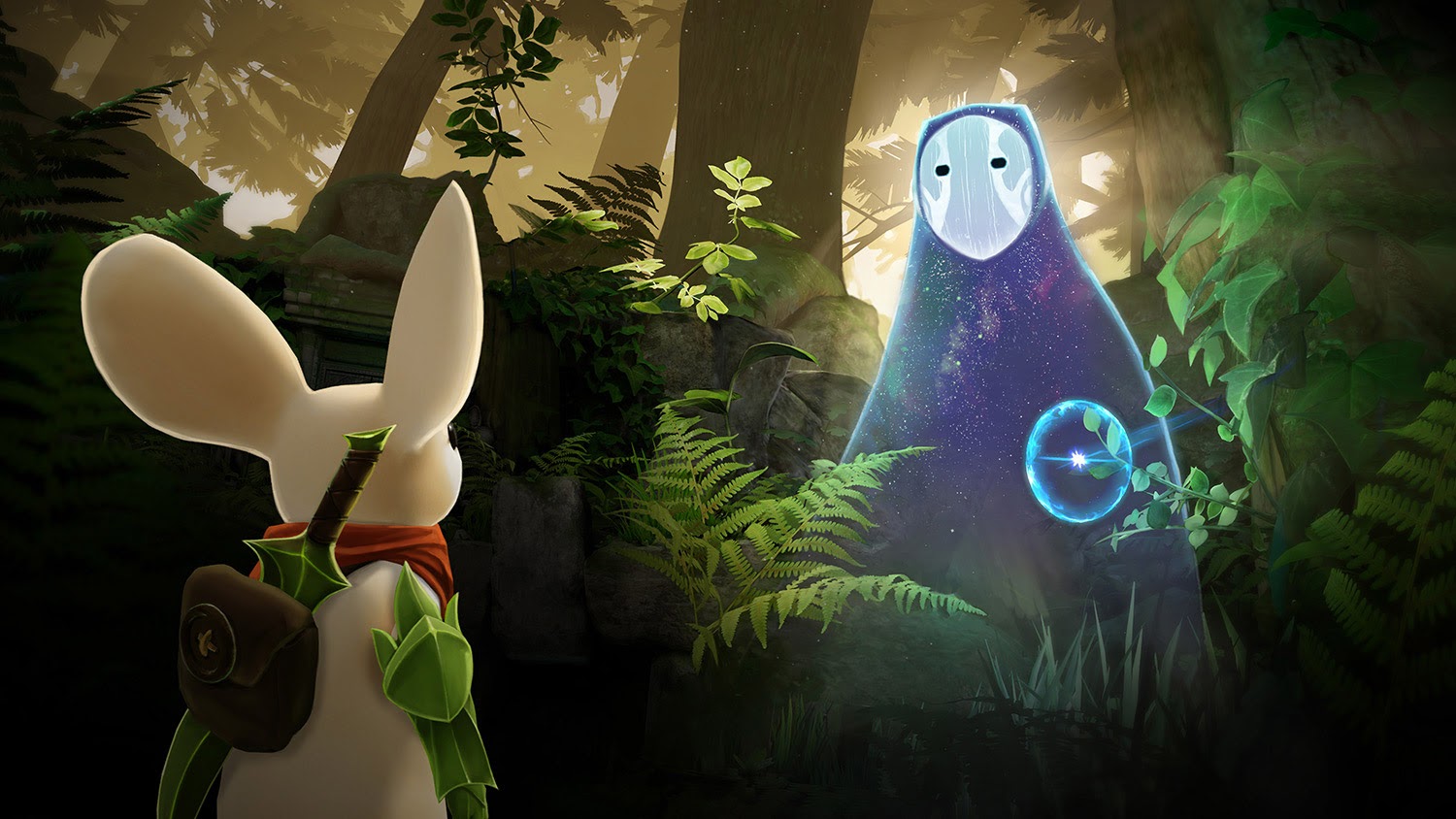 It uses a clever combination of classic game components and the exciting opportunities that virtual reality presents to create a game that involves exploring a captivating new world.
In the game, you will meet Quill, who is a young mouse that dreams of doing something great beyond the restrictions of her settlement.
As you explore the woods, you'll help her find a mysterious Glass Relic, and an ancient magic will be awakened.
Epic Journey
With her uncle now in life-threatening danger, Quill will need to embark on a fantastical journey with you by her side to help her.
You'll solve challenging puzzles, travel to forgotten realms, and fight scary foes.
Together, you might just be able to defeat even the darkest of villains.
Thumper
Thumper is essentially a perfect realization of its own unique concerns and goals, and it is a game that is worth playing for just about anyone.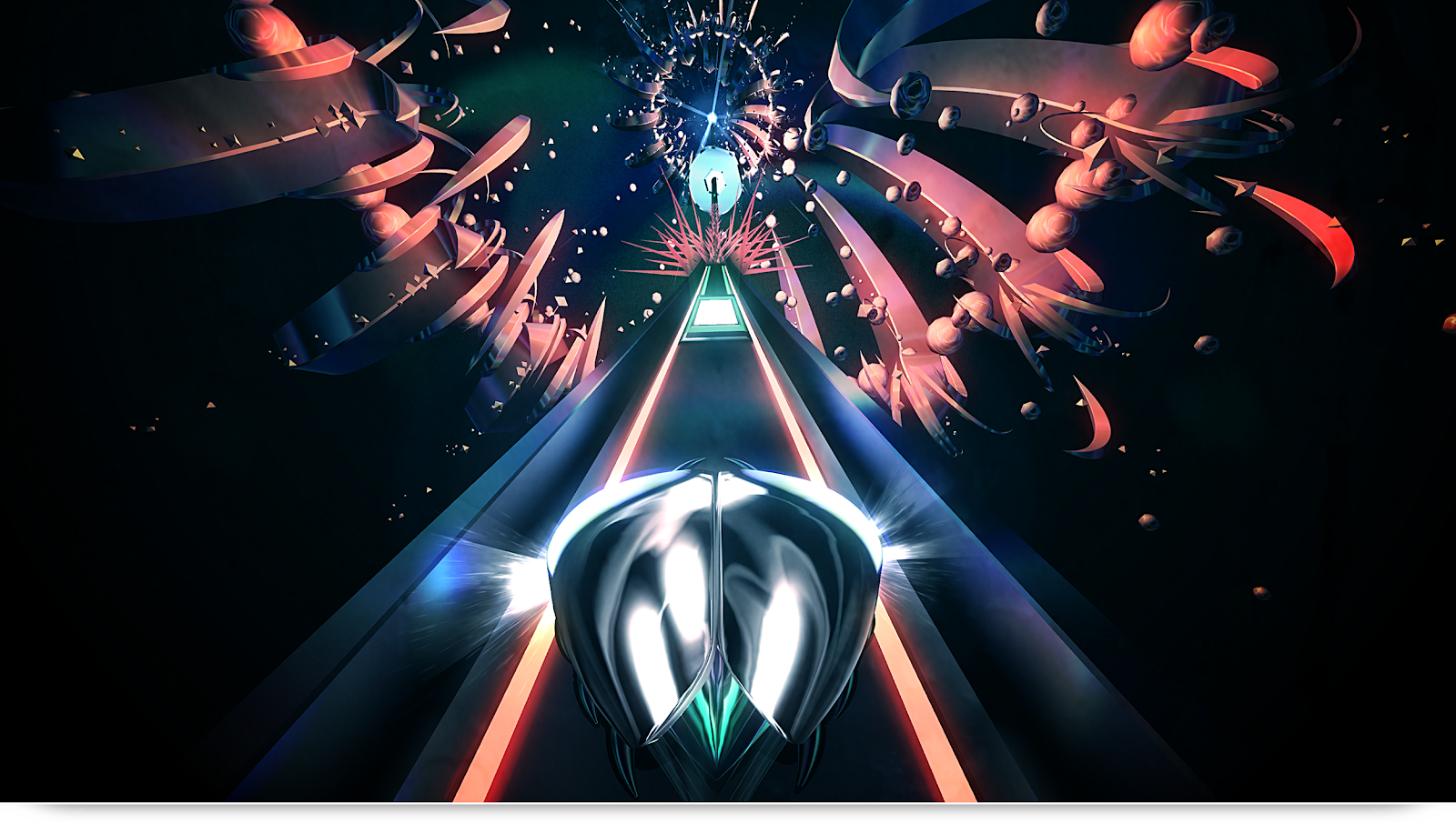 No matter how you play it, it's too good of a game to miss, so we highly recommend giving it a try.
Thumper is a game about violent rhythm. It's classic rhythm-action, combined with brutal physicality and sonic speeds.
You play as a space beetle, and you'll need to face the hellish void and confront a maniacal giant head that comes from the future. Sounds fun, right?
Epic Rhythm
Scream your way down the endless track and crash through devastating obstacles with controls that are airtight and simple to master.
You'll be flying forward, reaching overwhelming velocities, and mastering new moves to survive incredible boss battles.
Each crashing impact is blended with a brutal original soundtrack.
Paper Beast
Paper Beast is an exploration and adventure game that revolves around wildlife in a dreamlike world.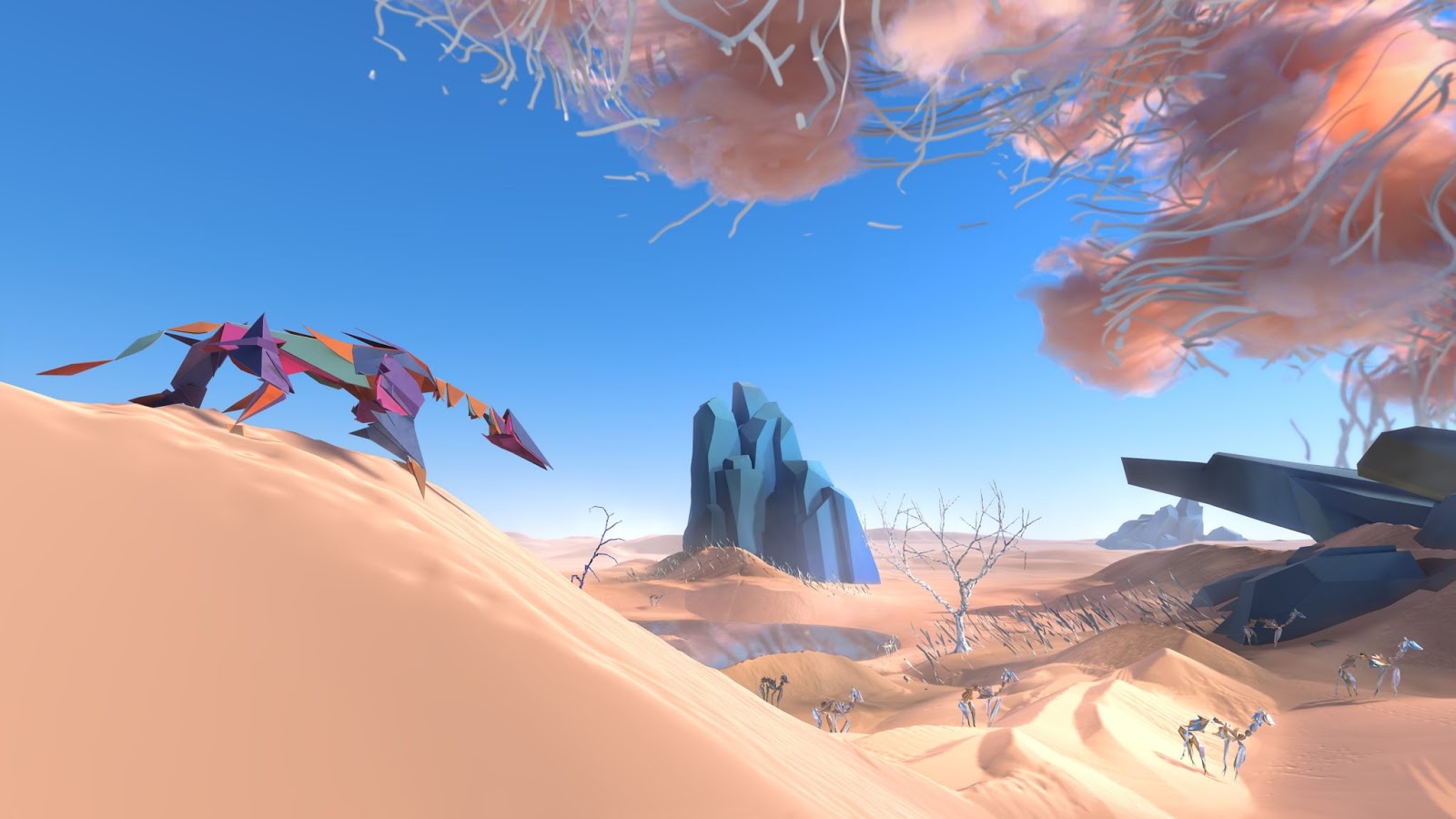 Somewhere in the internet's abyssal depths, life was born, and you play as the first human ever to explore this foreign, mysterious environment. A strange force seems to weigh on its balance.
It will be up to you to join up with the endearing and intriguing creatures of this game to solve the puzzles of Paper Beast.
You'll explore a whimsical and colorful universe that will draw you in and immerse you for hours thanks to its stunning, unique visuals.
Enthralling World
You will be able to explore a world that is filled with intelligent and majestic creatures.
You can help them and grab them, and their behavior will adapt to your actions, making Paper Beast an extremely immersive gaming experience.
The environment is yours to control thanks to the unique physics engine.
Horizon Zero Dawn Complete Edition
In Horizon Zero Dawn, Earth does not belong to us anymore. You play as a young outcast from her tribe as she tries to reveal her past and understand her destiny.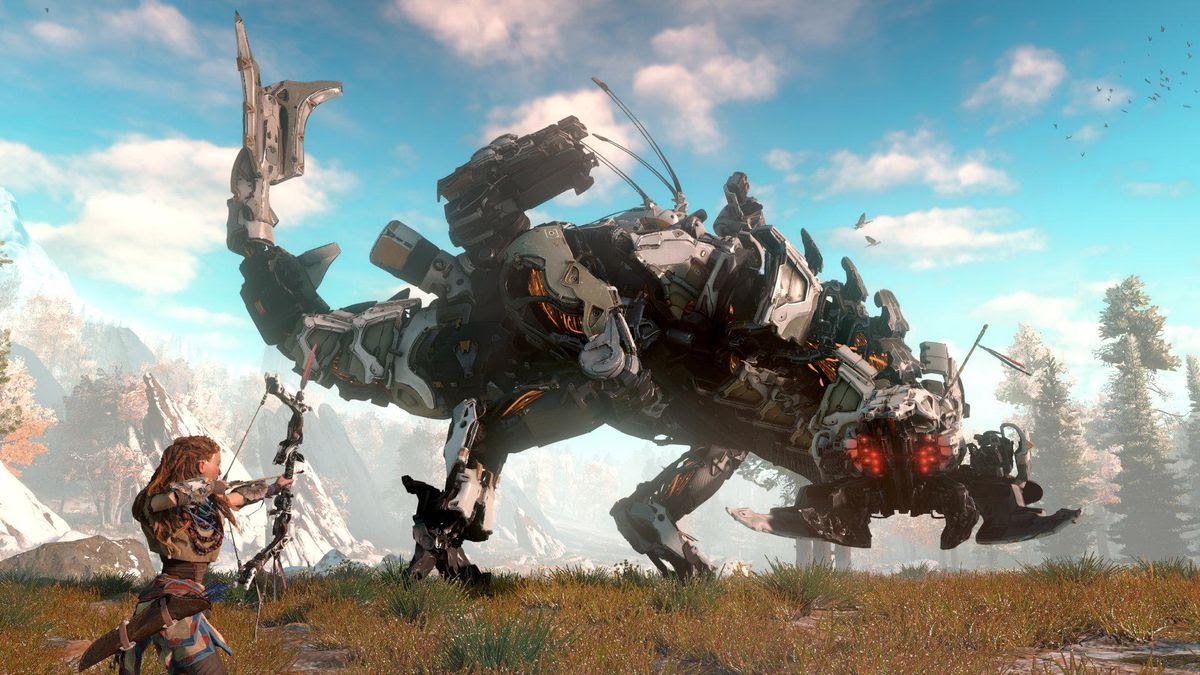 You also need to help her prevent a catastrophic threat from annihilating the future.
Deliver tactical, devastating attacks against rival tribes and unique machines as you explore the open world that this game has to offer.
It is swarming with danger and wildlife that wants nothing but to end you. The game has beautiful visuals to immerse you in the world even further.
Nature Is the Protagonist
In Horizon Zero Dawn, humans are a thing of the past and are a source of superstition.
Nature takes on the role of the main character here, and the hunt is extremely rewarding.
The game puts a fresh, unique spin on the futuristic, dystopian genre of games that any gamer will appreciate.
Summary
If you own a PlayStation, then we highly recommend taking advantage of their Play at Home initiative.
The games mentioned above are just the first of many titles that are to be made free for PlayStation gamers to enjoy.