Developed by PopCap, Plants vs Zombies took the world by storm when it launched in 2010 for both mobile devices and the PC.
Similar to other tower defense games, Plants vs Zombies incorporates strategies and building unique offensive and defensive plants across the lawn to defend the residents from getting their brains eaten by zombies.
What truly sets the game apart is its quirky zombies and the comical and whimsical atmosphere. A winner of more than 30 Game of the Year Awards, Plants vs Zombies has become a classic game that everyone loves to play. Learn more about Plants vs. Zombies, how to play the game, and how you can be better at playing by reading more below.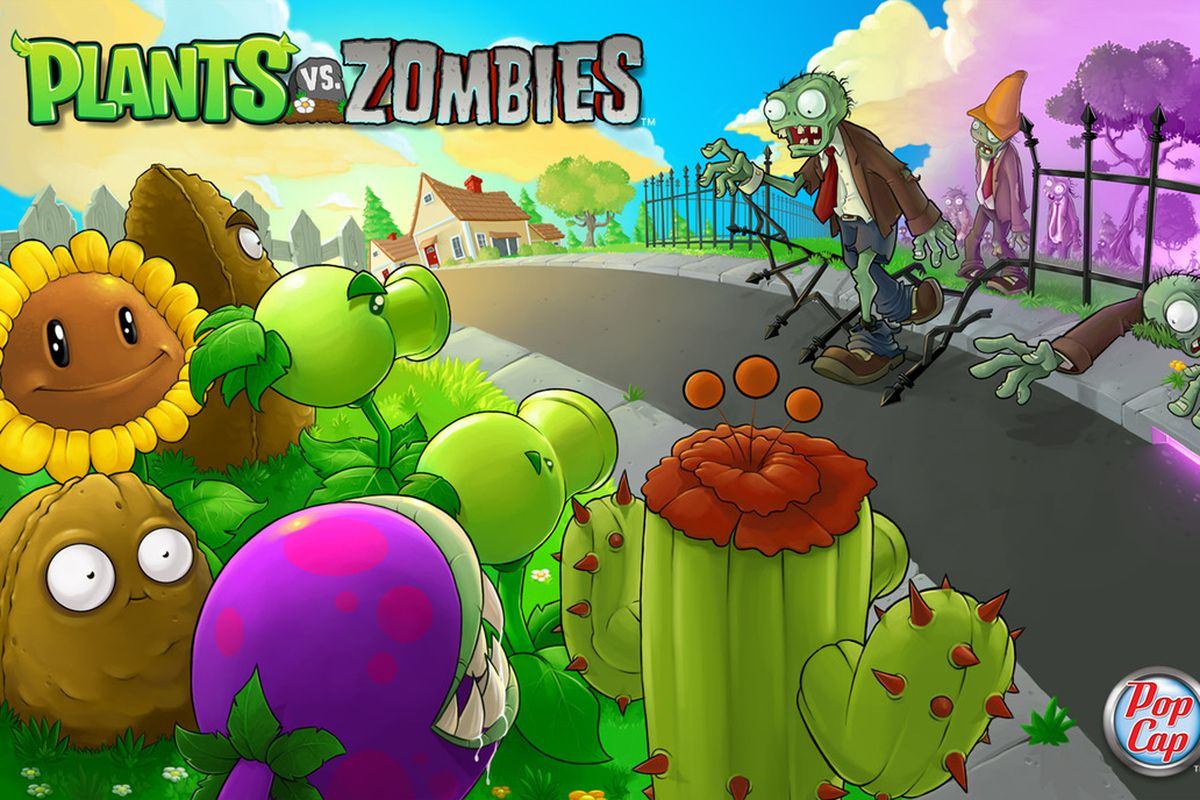 What Is Plants vs Zombies?
This a strategy game in which you defend yourself and your property. Plants vs Zombies is a popular mobile game that lets you put defensive plants across different lanes to protect your home from invading zombies.
Each level presents different types of zombies while you also gain different kinds of plants along the way.
The game has a playing field with a 6 by 9 grid where you can place a plant for each grid. At certain levels of the game, these grids are replaced by water where you will have to plant a water lily before you can place a plant or choose a specific aquatic plant.
Players will also encounter the rooftop levels near the end of the game where the game truly tests your mettle.
How to Play
Like most other tower defense games, Plants vs Zombies is a game where you will need to create a strong line of defense against a horde of enemies.
Use sunflowers to generate sunlight that randomly appears across the field. You can use the sunlight to choose powerful plants to help you defend your field from incoming zombies.
At the start of each level, players will be shown which type of zombies are present during the level. Players also get to choose the type of plants they want to play within these specific levels. You can only choose 6 plants so choose wisely.
Game Modes and Features
Plants vs Zombies offer different game modes such as Puzzle and Mini-Games. Players can also play Survival Mode where they get to defend their field from an endless wave of zombies that progressively become difficult after each round.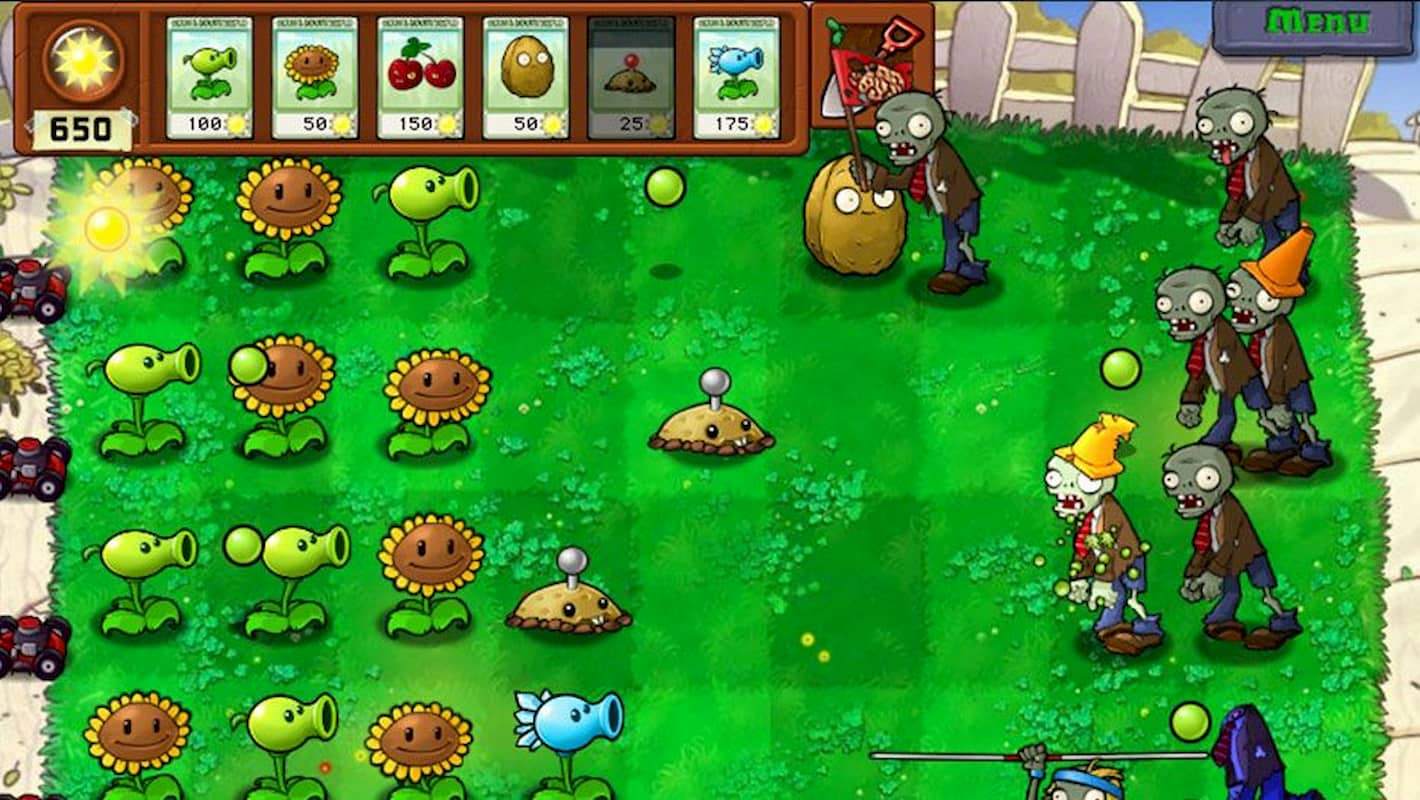 Meanwhile, the Zen Garden lets you collect plants and tend to them like your own little garden.
Play these game modes to help you earn money fast. Don't forget to grow your plants in the Zen Garden.
Once you have encountered a zombie, it is added to your almanac. You may check for information in case you forget how each zombie works and other important information such as its weaknesses and special skills.
Adventure Mode
In Adventure Mode, players get to play five different levels and each of these levels has different terrain and effects. The Day level is depicted as the bright front lawn where you go up against easier zombies. Meanwhile, the Night level lowers your sunlight production and different types of mushrooms become available for you to use instead.
Water is added to the terrain during the Pool level and several aquatic plants are added into the mix. This is also the level where you get to encounter zombies riding dolphins and other types of quirky zombies with abilities. The Fog level is by far one of the most difficult as it obscures the field with fog making it hard to see which zombies are coming your way.
The final level is the Roof where you get to encounter bungee zombies that steal your plants and the final boss. This is the level where your skills and strategies are truly tested to the limit.
Plan Your Placements
In the first few seconds of the game, you can only plant Sunflowers. Sunflowers give you the ability to collect sunlight which will help you afford to plant other offensive or defensive plants.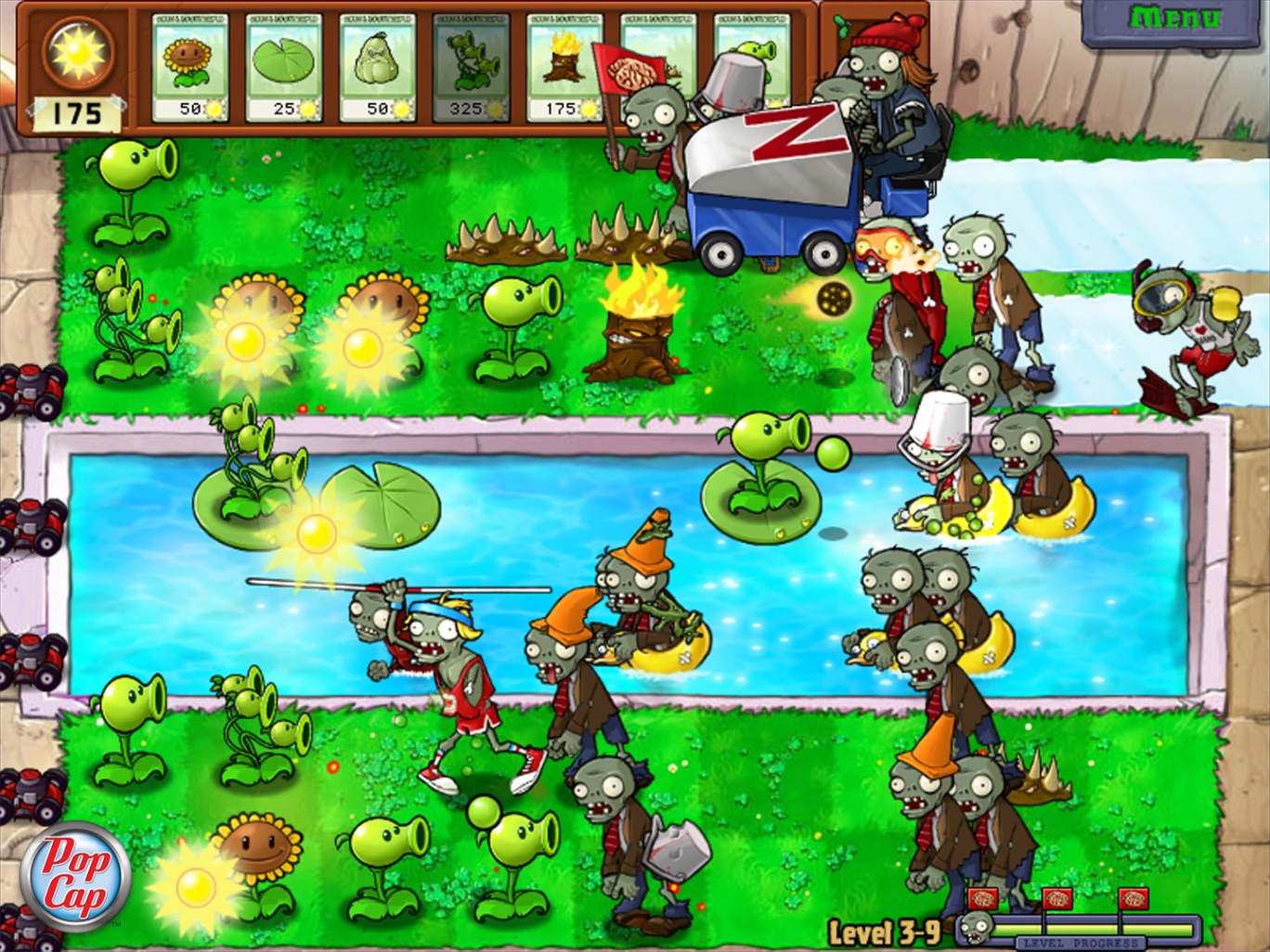 This should mean that planting your sunflowers correctly is essential to your game. Make sure to plant two rows of sunflowers at the backmost portion of your lawn since these are the most protected areas of your lawn.
Once the first zombie appears, you should have enough resources to plant peashooters. Keep planting sunflowers until you reach the second row.
Check the Preview
Before each level starts, the game will provide you with a preview of which zombies will attack your lawn on that specific level. This should give you a guide on which plant to choose and which ones are more effective against those zombies.
There are specific plants that can only defeat specific types of zombies so make sure that you make room for those plants on your arsenal.This is highly advisable for levels with water or those that happen during the night time.
These specific plants should give you that extra damage that will help you clear each level faster.
Choose Plants Sparingly
Plants such as the umbrella leaf plant should only be chosen in specific levels such as the roof. They are highly effective against bungee zombies that steal your plants and make your roof vulnerable to the incoming zombie hordes.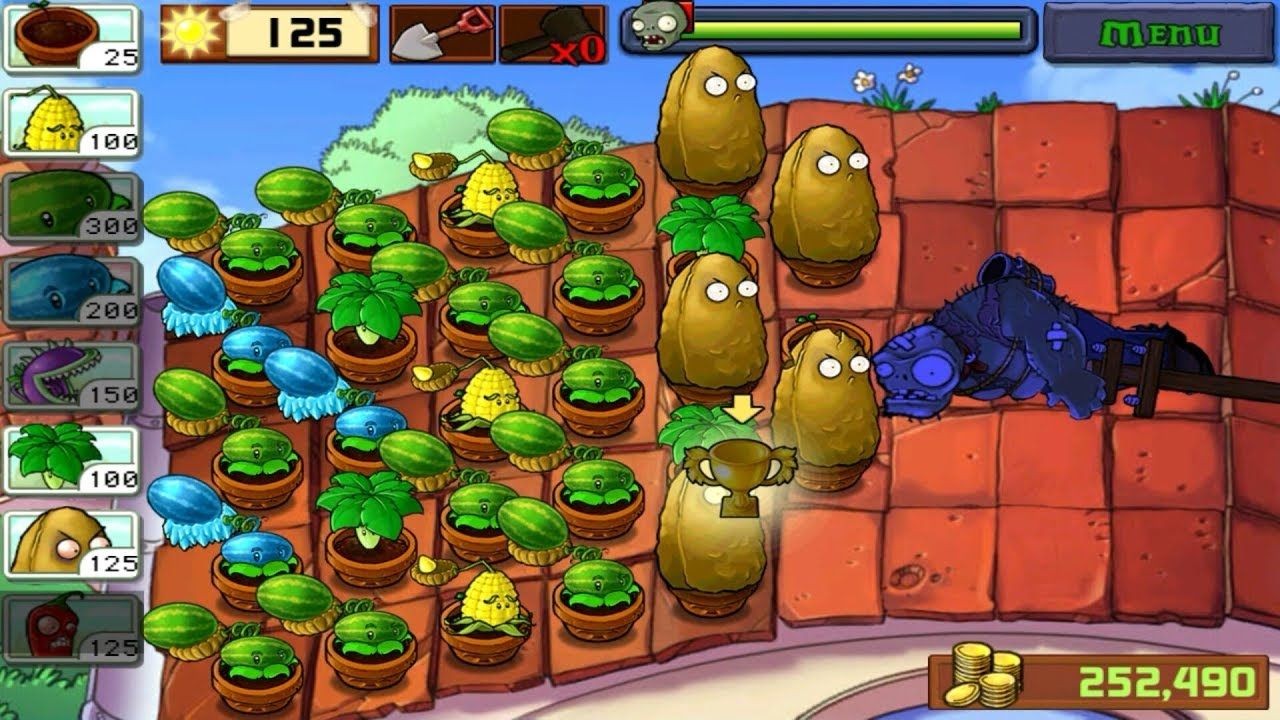 You should only place around 4 umbrella leaf plants across your garden and it should effectively defend your plants against bungee zombies.
If you are at the pool level, choose the cat of nine tails that should be effective against almost all types of zombies in that round. Plant them within your pool and you won't need to worry about balloon zombies or divers.
Just make sure that you have an effective line of defense to give them time to attack.
Use Shrooms For Free
As you pass more level in the game, you will encounter the backyard night level where sunflowers tend to produce less sunlight for your plants. Most of your plants are also replaced by mushrooms at this stage so put them to good use.
Puff-shrooms are great as front liners, especially during the night level. They come for free and are highly effective against zombies during the early stages. Make sure to put them to good use while you plant sunflowers.
Play Defensively
Don't be afraid to use Wall-Nuts as a defensive tool at the front end of the lawn. Make good use of these defensive walls to buy yourself time to harvest some sunlight for more powerful plants to use later on.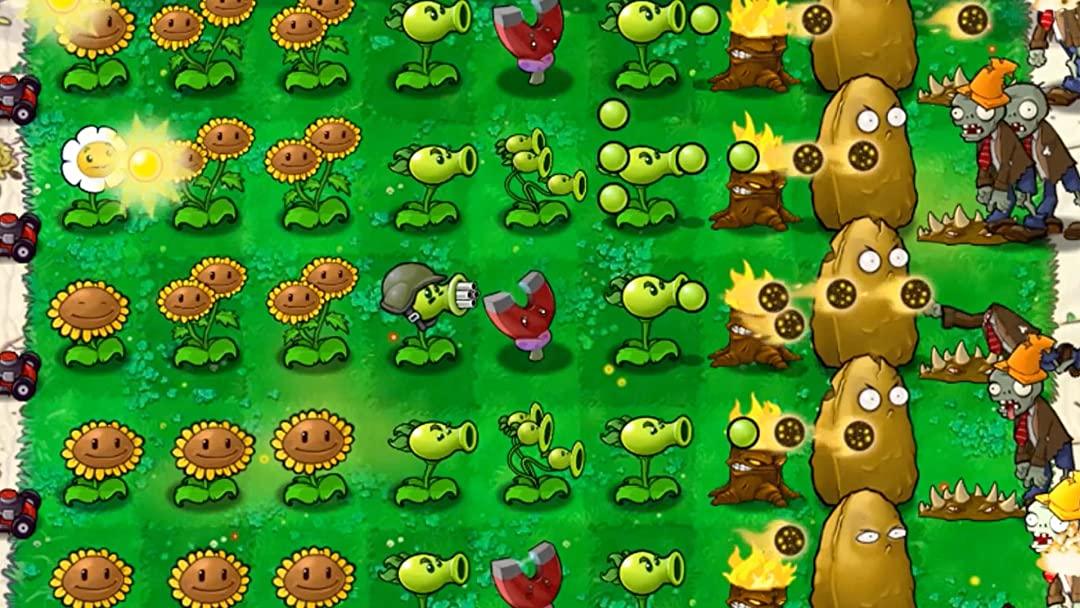 Wall-Nuts are great at stalling zombies but follow them up with either a squash or cherry bomb to prevent the zombies from eating up the entire wall.
Leave the center lane open and defend the upper and lower lanes by using Wall-Nuts. This should give you enough space to place powerful plants with great area of effect while also preventing huge numbers of zombies from invading our most vulnerable lanes.
If you are starting to get overwhelmed, place a cherry bomb once in a while to clear up the lane.
Put Potato Mines to Good Use
At the start of the game, you might be wary of how zombies suddenly appear on your lane. Give yourself time to build up your rows of sunflowers by planting potato mines instead.
Potato mines are very cheap but highly effective against zombies as they instantly obliterate them once they are near their vicinity.
Lay down a few potato mines while you continue growing some sunflower at the back of your lawn. This should prevent zombies from attacking your vulnerable sunflower plants and give you enough time to collect sunlight and plant the bigger more effective plants against the incoming zombie horde.
Use a Wide Variety of Plants
There are almost 50 different plants to choose from to help you defend your lawn, rooftop, pool, and backyard. All of these plants have their advantages and differences.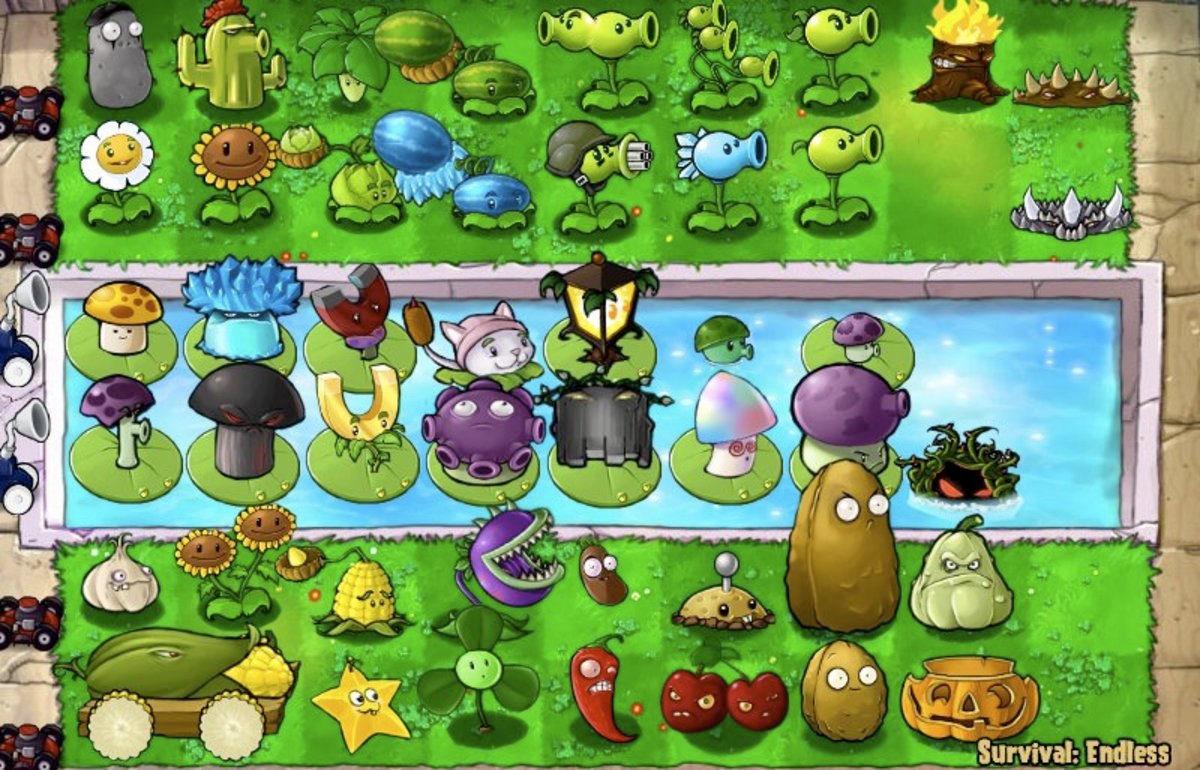 While many are effective against zombies, make sure that you only plant one peashooter per lane. The basic peashooter is one of the most effective plants during the early stages of the game.
As you go through different levels and unlock many other plants, use them effectively against the different types of zombies. Avoid planting peashooters during the later levels as they are far less effective than other plants.
Use Plant Combinations
One very effective plant combination is the Wall-Nut and Spikeweed combination. Plant Wall-Nuts near the front end of your lawn but place a spikeweed right in front of the wall.
Spikeweed damages the zombies that step on them and since wall-nuts block zombies from entering a certain lane, they are stuck within the spikeweed until they are taken out.
Another great combination to use is the Threepeaters and Torchwood combo. This combo should be done at the center lanes to maximize the area of effect. Threepeaters shoot peas in three different lanes and when you place a torchwood in front it should provide extra fire damage that will help you clear that lane off of zombies much faster.
Conclusion
Plants vs Zombies still provide lots of fun even though its gameplay is more like old-school games rather than the modern complex games we play today. Released almost a few years ago, the game has given birth to sequels and a shooter game called Plants vs Zombies: Garden Warfare.
Its easy to understand mechanics, cool concept, great character design, and amazing gameplay makes it very enticing for newcomers to play the game. Get ready for sleepless nights as Plants vs Zombies can be addictive if you're the competitive type.