What's better than watching your favorite shows? How about being able to play with your favorite characters in the shows themselves. If you've got kids, you know Nick Jr. shows, but now there are also Nick Jr. games.
Nick Jr. is responsible for bringing us some of kids' favorite shows like Paw Patrol, Bubble Guppies, Dora the Explorer, and The Adventures of Paddington Bear. Now your kids can play games with those characters.
Some games like Paw Patrol teach kids problem-solving techniques, while other games teach preschool children how to construct words. Do you want to know about some of the best Nick Jr. games? Read on.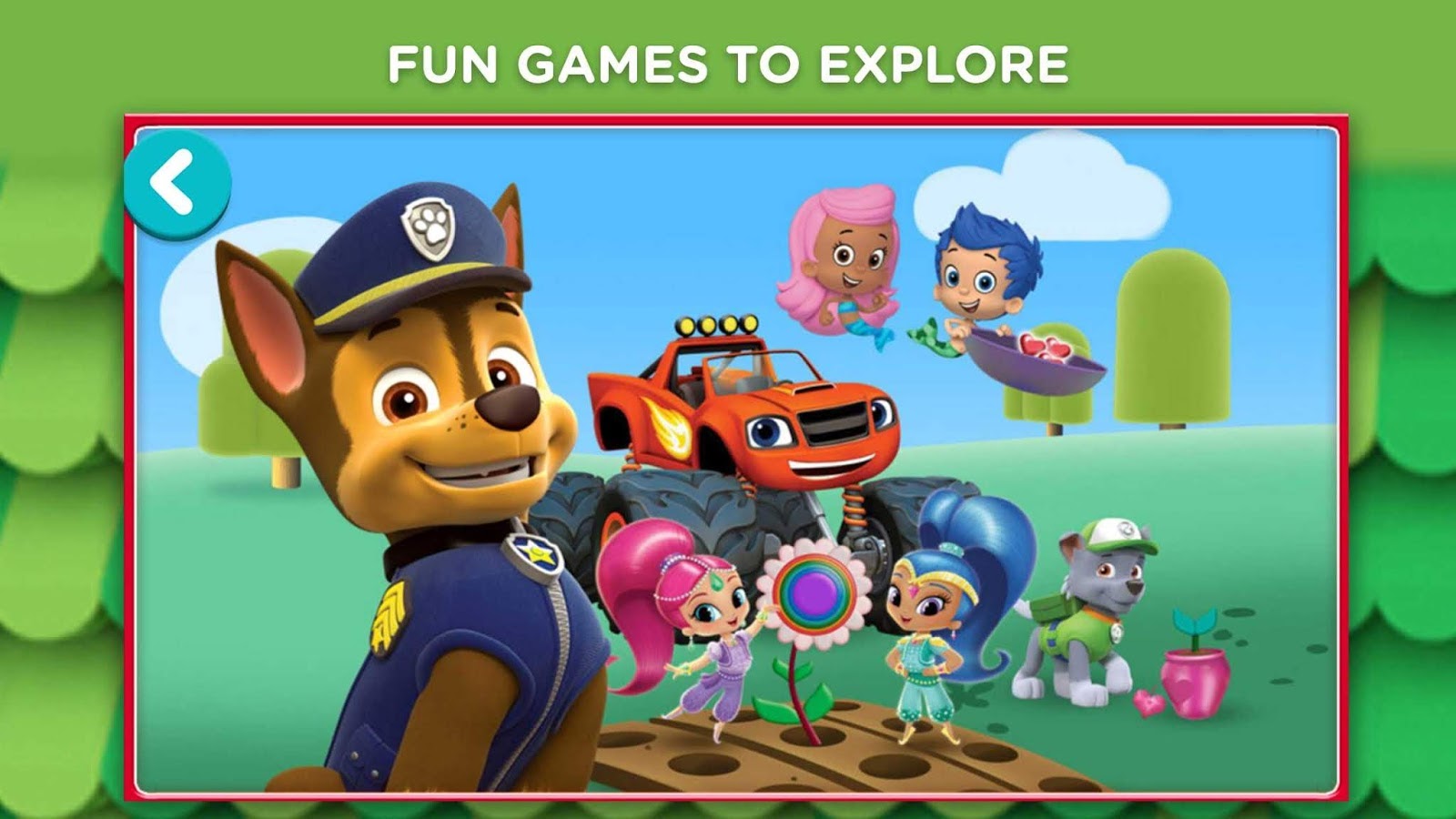 What Is Nick Jr. Games?
Nick Jr. games come from Nick Jr., the American pay television channel that airs mainly preschool games and videos for kids aged 2 to 7.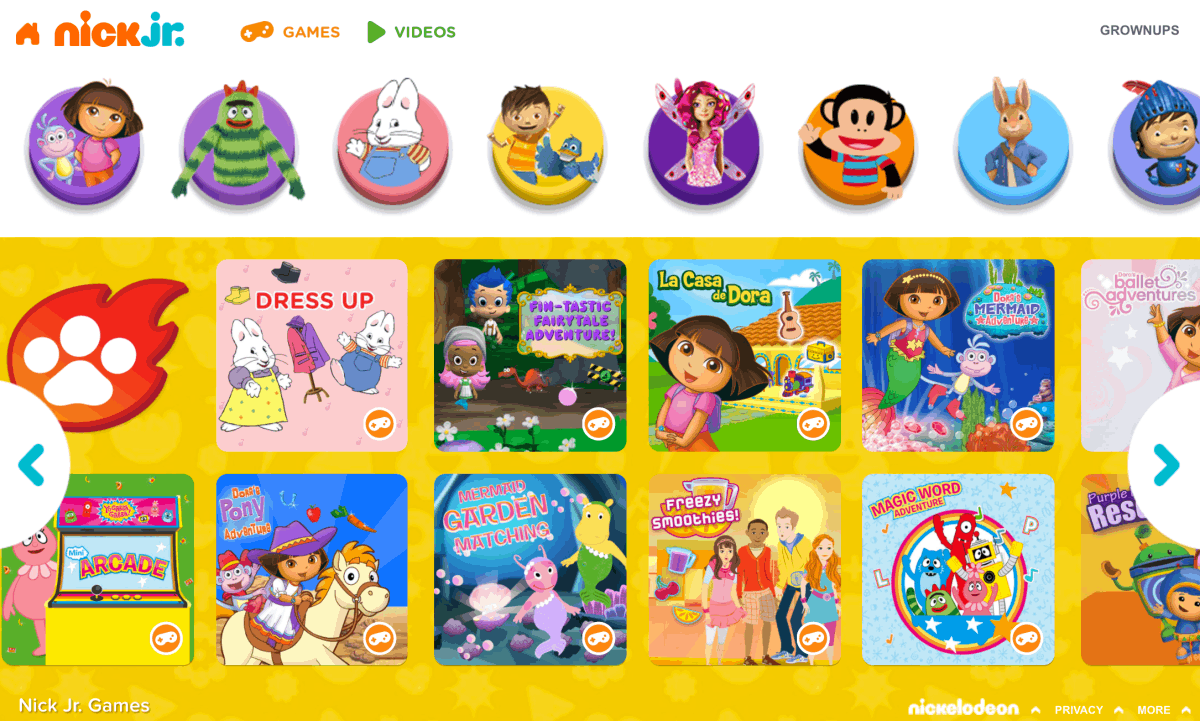 The channel shows videos that your kids can watch and learn from.
They've now added Nick Jr. games as an offering so your kids can not only watch the shows but also interact with the characters.
How to Access These Games
Nick Junior App is available to download on the Google Play Store as well as the Apple App Store.
Moreover, it is free to download and keeps adding new content all the time.
If you have a TV subscription that accesses Nickelodeon, then you can sign in with your TV provider and access more and full episodes using the app.
Paw Patrol Pups to the Rescue
Have your kid go on a rescue road trip with the Paw Patrol Pups to the Rescue.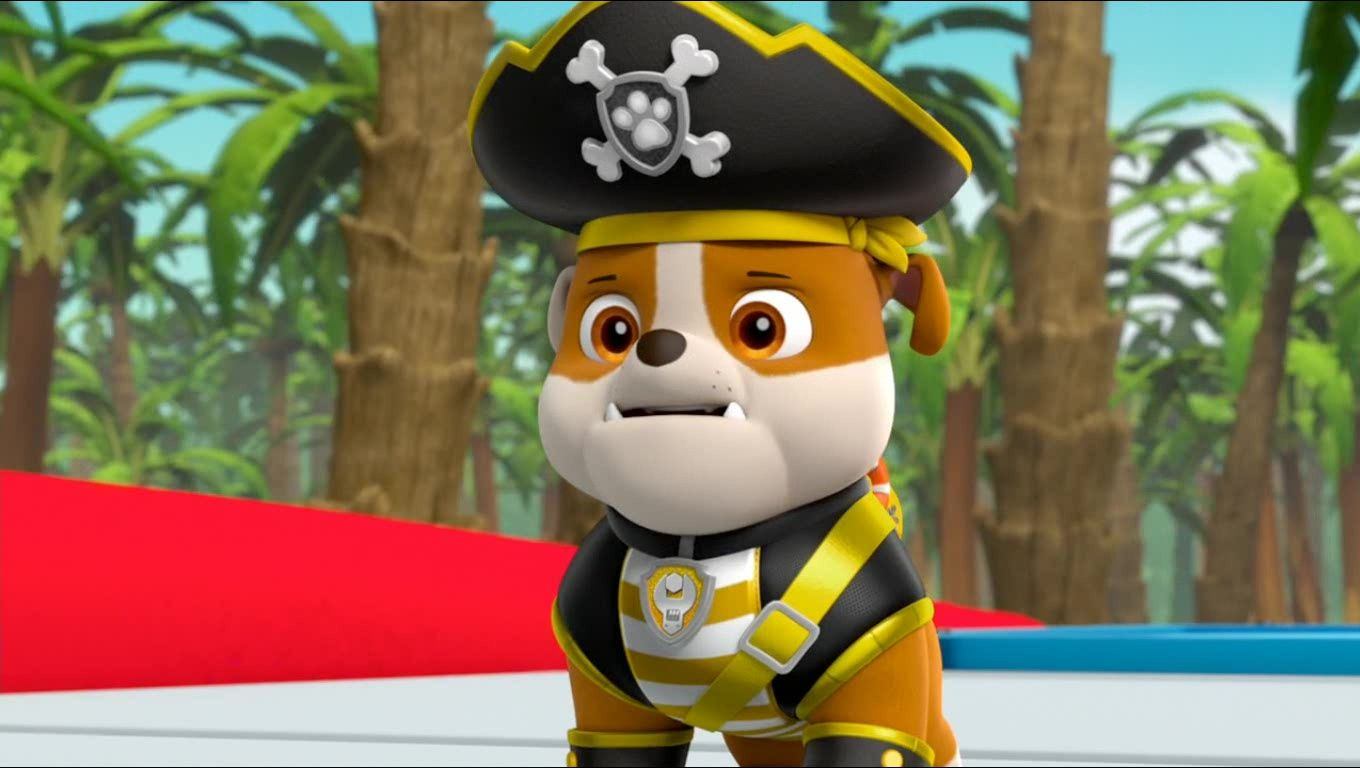 The game has new locations (Jungle) added and a Paw Patroller vehicle to take you around.
The pups will save the day by exploring places other than Adventure Bay.
Have your child be on the lookout for rescue alerts, then go on rescue missions to the ice fields, as well as Bay and Yumi's Farm.
Features of the Game
Each of the seven pups has different rescues that are fun and involve tilting, tapping, and drawing circles.
Rescues feature new vehicles and tools for each pup. It also has an award screen of about 30 awards.
The game also has tutorials for each game.
Dora the Explorer: Journey to the Purple Planet
This is a Nick Jr. game based on the Dora the Explorer television series.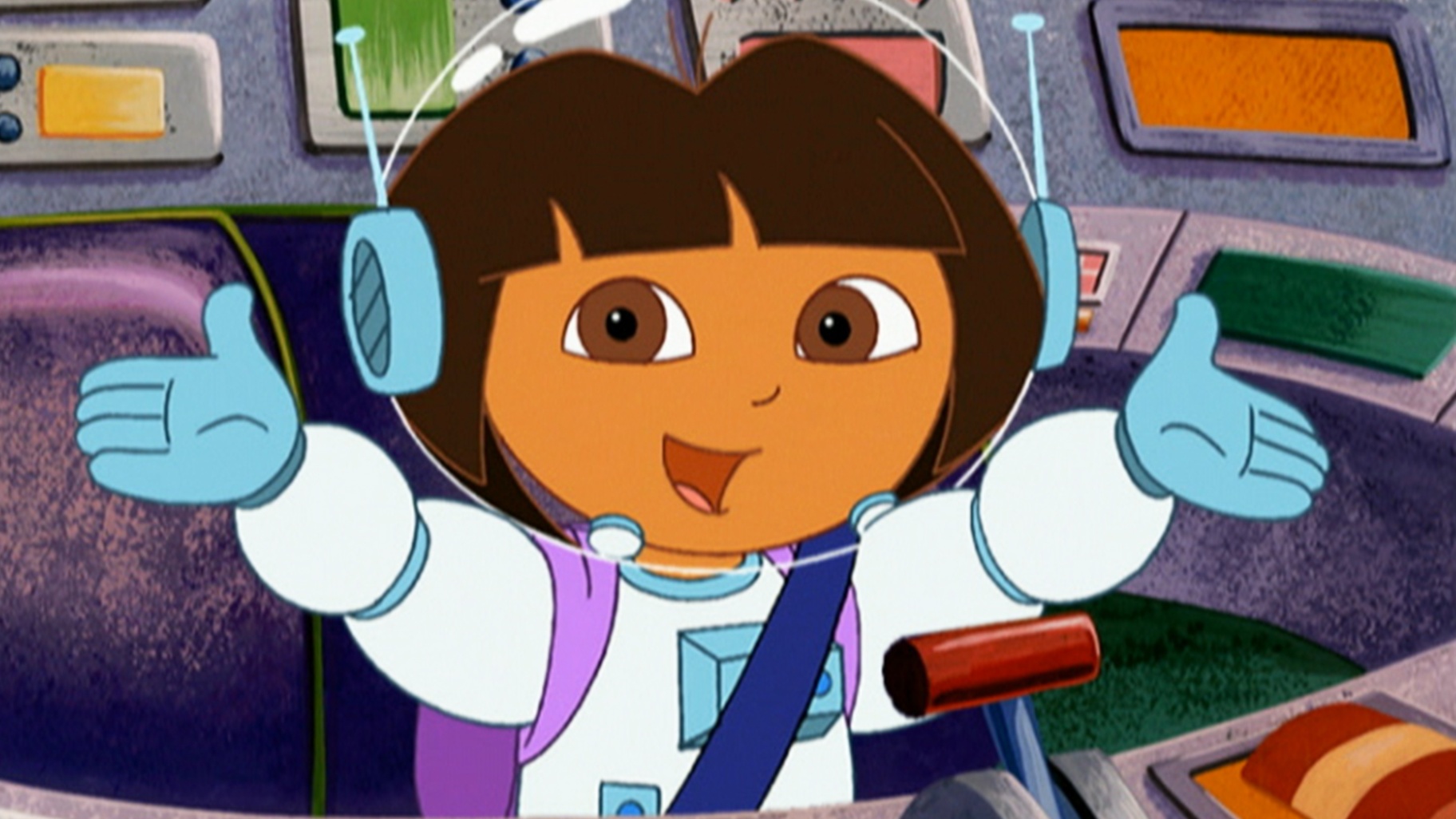 It is about Dora and Boots, who get lost aliens from the purple planet.
To take these aliens home, Dora and Boots have to collect keys to open the space gate.
That's the space gate that leads to the planet Saturn. They have a loaned ship that needs to be fueled but first have to collect 10 space gems in a level.
Features of the Game
The player controls Dora, followed by Boots. Players collect gems so Isa's ship can fly to where hidden in treasure and logs.
If players gather 10 or more gems, the ship will fly.
When they get to the turtle river, Dora and Boots have to get all the four turtles. To cross the turtle river, players have to jump at the right time on all turtles.
Other Popular Games on Nick Jr. Games
World of Peppa Pig is a popular option directly from Nick Jr. Games. Peppa Pig is an energetic and lovely piggy that lives with Daddy, mommy, and little brother, George.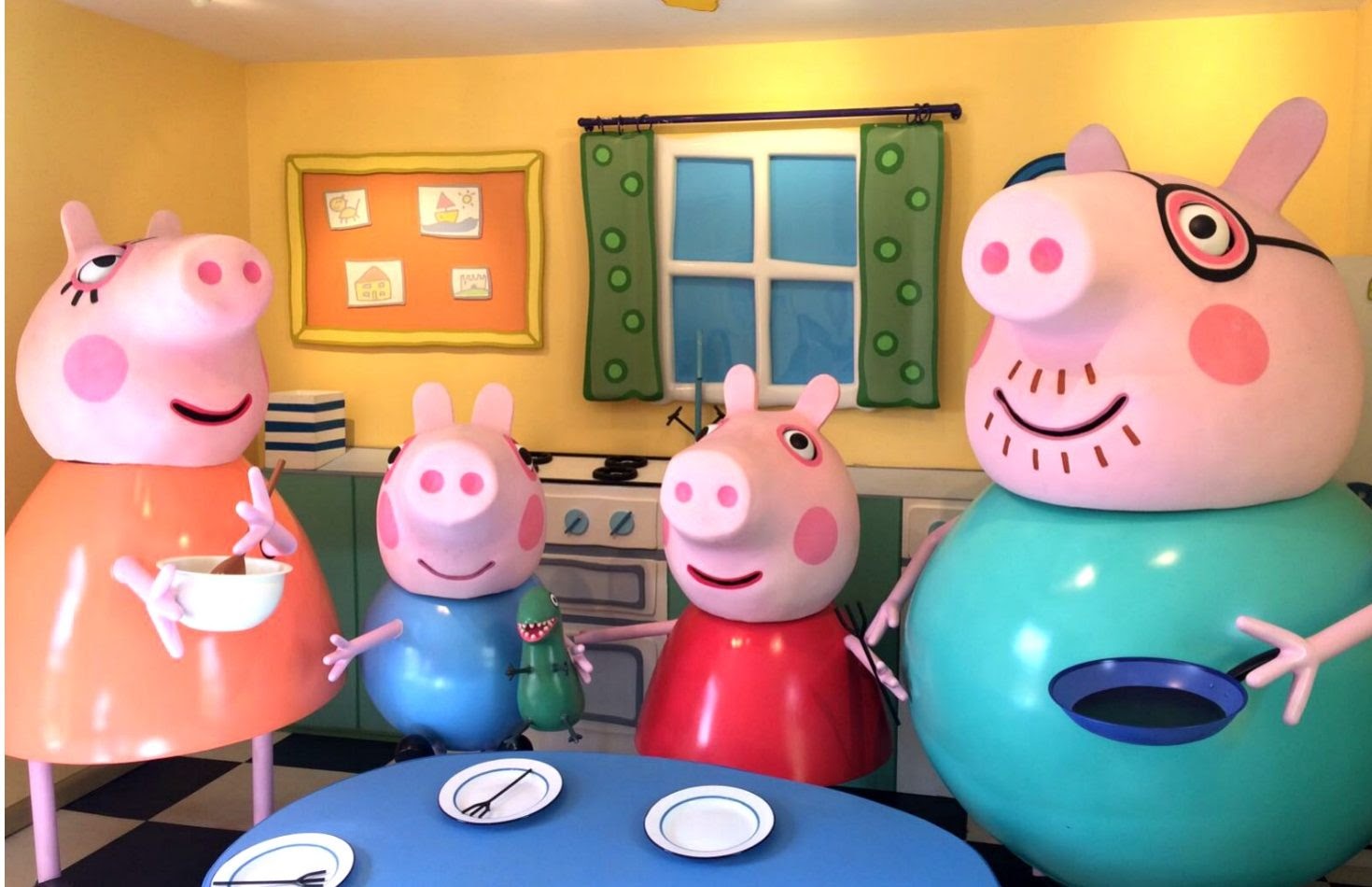 It has hours of educational and fun content like learning to count while shopping with Mummy pig. World of Peppa Pig teaches how to make a healthy and delicious smoothie for Candy Cut.
It also features matching, memory, and sorting puzzle games. Other activities include painting with Peppa and dressing up Peppa.
Blue's Treasure Hunt
It is an educational video game based on the Blue's Clues television series.
The game revolves around a treasure hunt where the player will help Blue and her friend Steve find hidden objects.
Blue has other games like Blue's Clues and You that has a number of episodes.
SpongeBob Moves In!
Next on the list is SpongeBob Moves In!, a game for any kid that loves SpongeBob and the town of Bikini Bottom.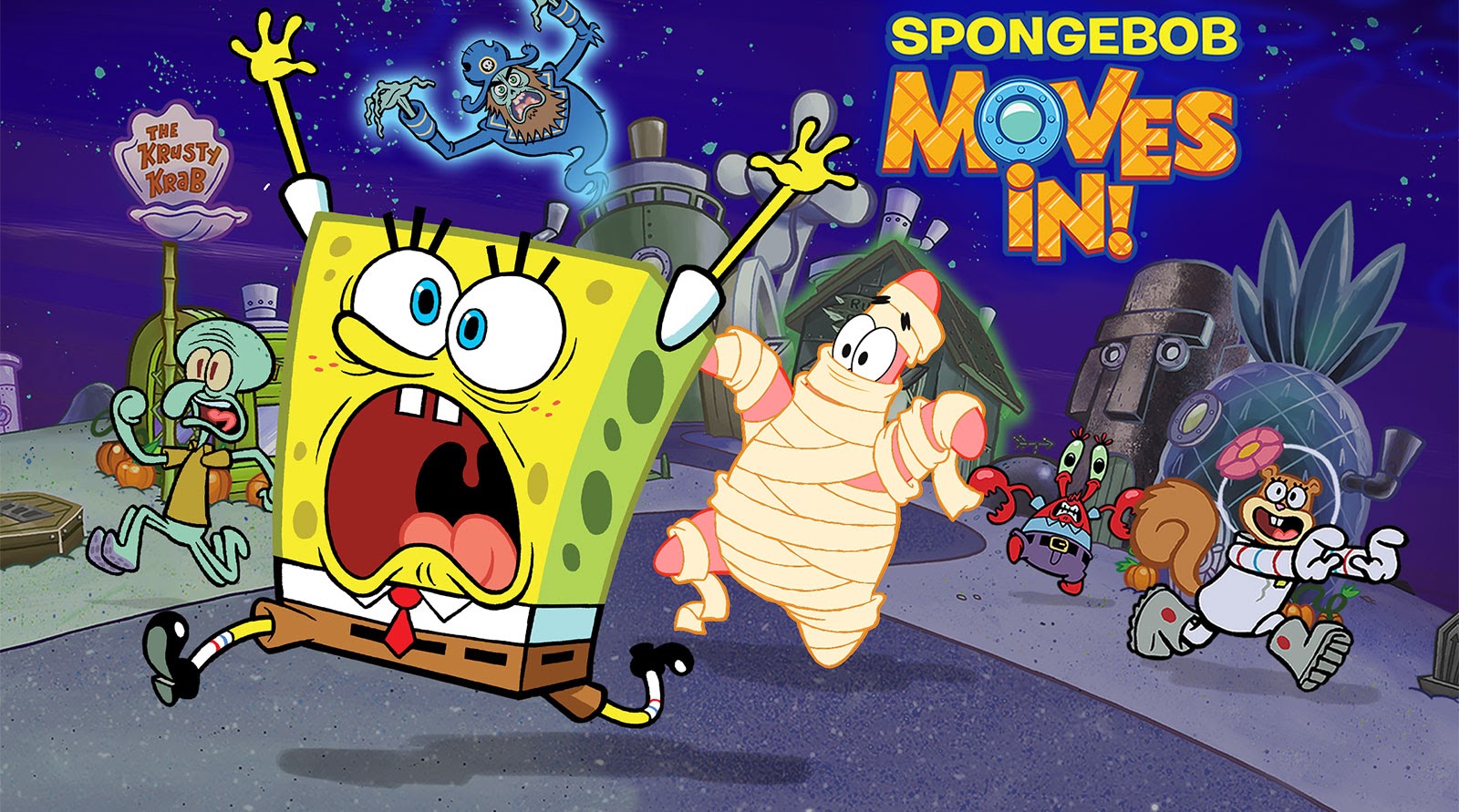 The game takes place after last years' snowball war which got totally out of hand, and SpongeBob and his starfish friend Patrick have decided to make peace.
But Squidward has other plans which lead to an all-out snowmageddon!
SpongeBob Moves In! includes snowball throwing animations and tasks, holiday-themed quests, and even holiday-themed decorations.
Features of the Game
You'll be able to build your very own Bikini Bottom featuring some of your favorite landmarks from the show.
The player will be able to perfect the art of frying the perfect Krabby Patty to feed the Bottomites and learn new and rare recipes.
You'll play with Squidward, Patrick, Sandy, and many other familiar faces from the show and perform tons of quests to satisfy Bikini Bottom!
Rise of the TMNT: Power Up!
This is a game for all the Teenage Mutant Ninja Turtles fans out there. Join the TMNT crew in a new multi-level game, serving up pizza and other delicious treats at the Pizza Party.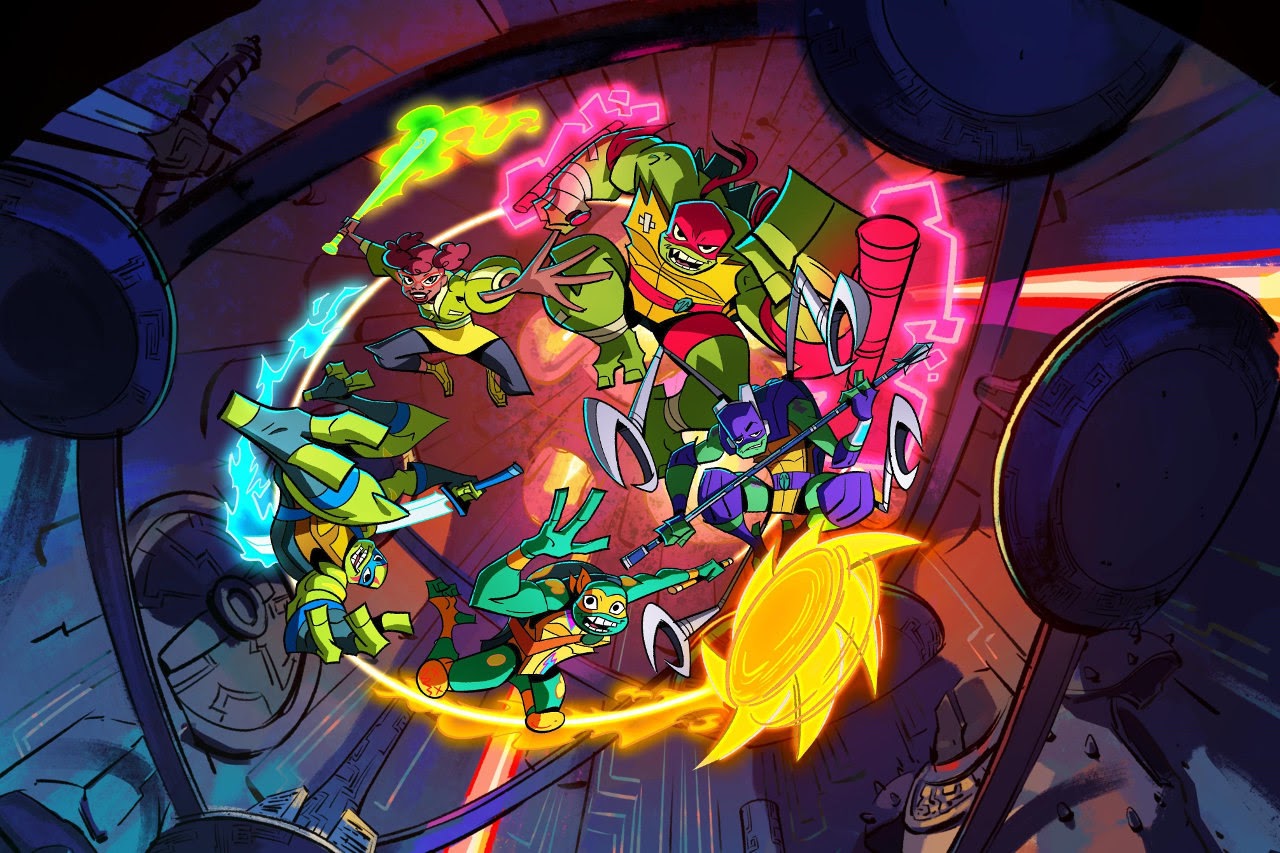 You'll not only be able to unlock new decorations and levels for your sewer, but you'll also earn Pizza Points to be used for real prizes.
This is one of the most colorful games out there, and it really appeals to all of the things that TMNT fans love.
It's got fighting, fun, and pizza and will provide you with hours of entertainment no matter how old you are. If you love these Teenage Turtles, you'll love this game.
Features of the Game
In Rise of the TMNT: Power Up!, you'll need to score as many points as possible before the time runs out by making drinks, pizzas, and more in all sorts of combinations.
You'll start off with two turtles, and then when you progress, you'll earn all four of the Ninja Turtles and start getting to the more challenging parts of the game.
Sky Whale
Sky Whale is a game that will have you bouncing through the sky, collecting donuts to make sure that your narwhal doesn't hit the ground.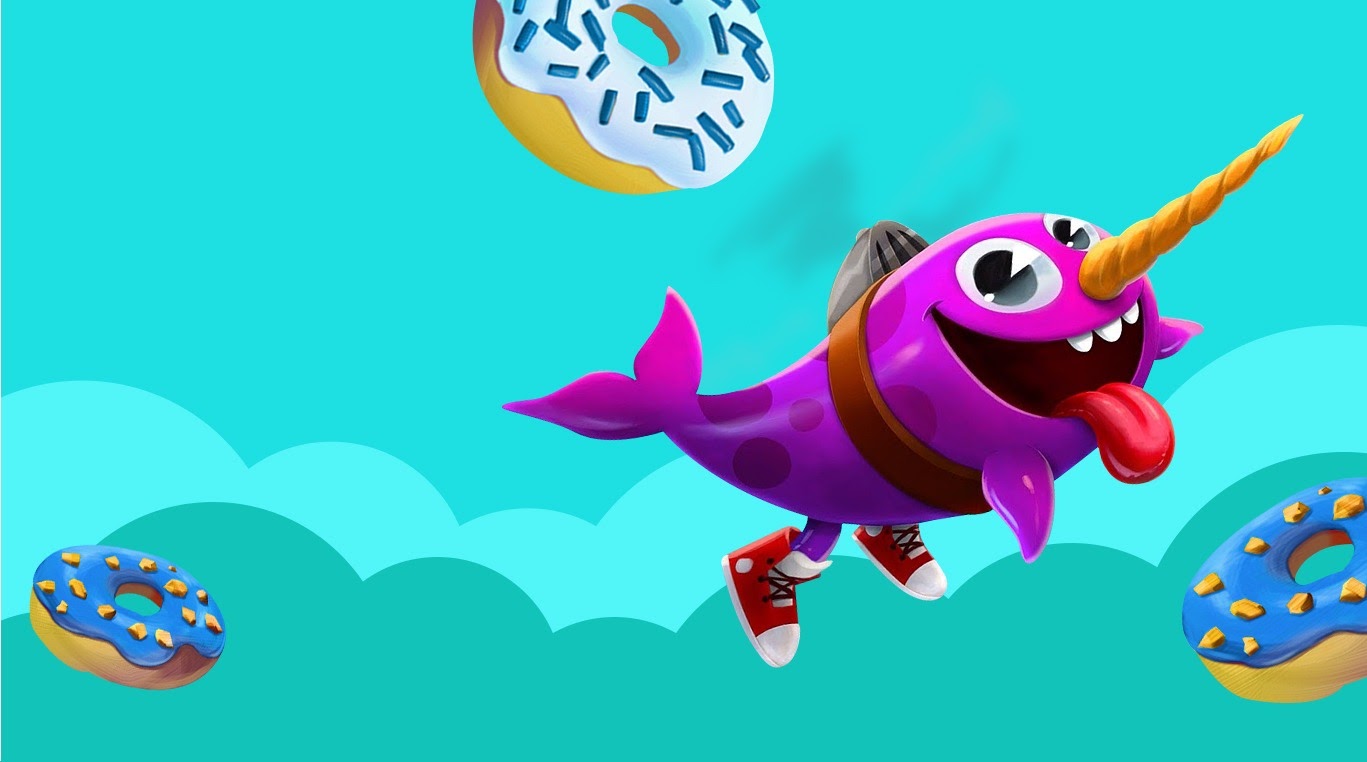 You'll use clouds and other wacky objects to bounce further and higher to reach a new high score every time.
Insane combos will let your narwhal reach outer space, while scuba gear will send him on an adventure beneath the waves!
You'll be able to earn coins and unlock fun new items to play with, all while blasting your whale farther than he's ever – or you've ever – gone before.
Features of the Game
The more donuts you collect in this game, the longer you will be able to soar and bounce through the sky, which is the main goal of Sky Whale.
Getting insane item combos will add boosts to your bounces, like doubling the amount of coins you get!
Henry Danger Crime Warp
In Henry Danger Crime Warp, the Time Jerker and his evil allies have escaped through time.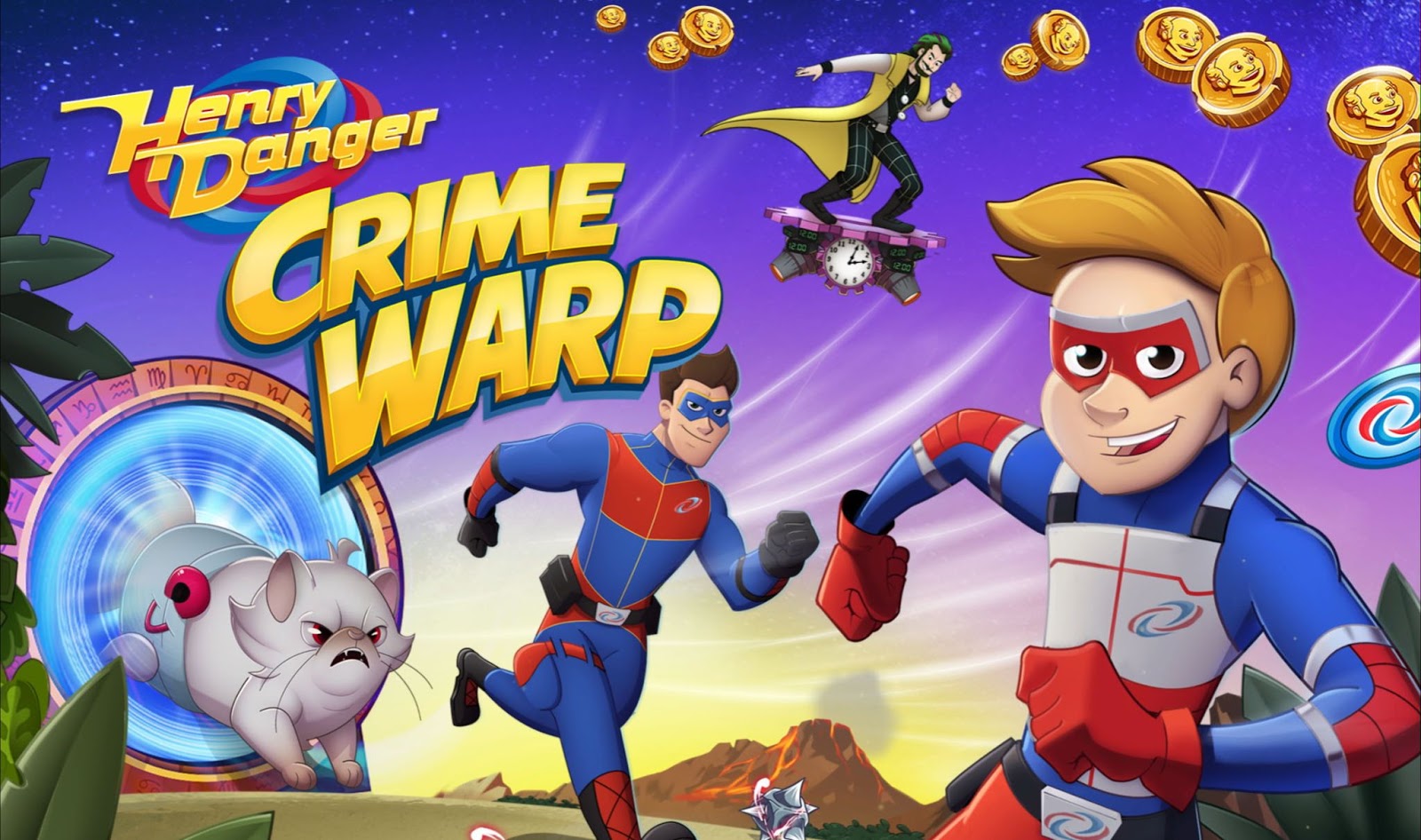 You'll need to collect mad coinage as you jump, slide, punch and dive from giant popcorn monsters in this non-stop dash to stop the villains.
It's an extremely fun and entertaining game with a great art style. The controls in Henry Danger Crime Warp are extremely simple and easy to get the hang of.
All you need to do is swipe your finger to jump, slide, and punch nonstop through time! While the gameplay might seem simple, this casual game will provide you with hours of entertainment.
Features of the Game
As you play the game more and more, you will unlock new levels.
You will warp through 5 unique worlds to beat the most notorious bad guys in Swellview, and you'll be able to power up as either Captain Man or Kid Danger!
It's also super satisfying to collect coins and upgrade your gear!
TMNT Portal Power
Finally, we have TMNT Portal Power, which is another Nickelodeon game that will surely appeal to Teenage Mutant Ninja Turtles fans.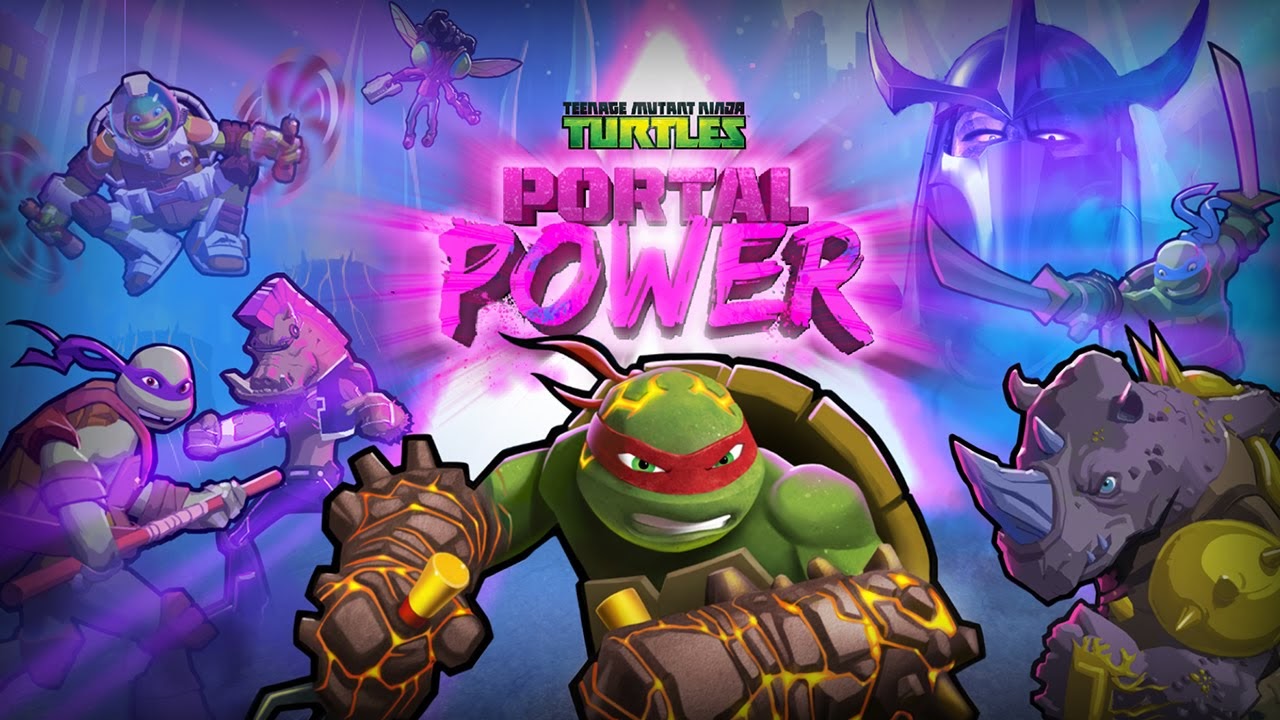 In it, you will help the TMNT travel through portals and fight evil in the style of classic street fighting games. It's super colorful and entertaining.
You'll get to play as all four of the Ninja Turtles at the same time as you kick, punch, and power up and portal your way through crazy dimensions.
You need to stop Shredder and the Kraang from allowing their diabolical plot to succeed. This ultimate collision of worlds is one of the best Nickelodeon games out there.
Features of the Game
The combat controls in the TMNT game are unique and are based on the group dynamic of the Turtles.
There are 5 dimensions for you to battle through, as well as brand new and classic enemies for you to brawl against. Finally, you'll also be able to unlock new turtle outfits.
You can easily fo
Summary
Nick Junior games are fun, educational, and entertaining for preschool kids.
When you access these games, you can be sure they won't be dealing with violence and gore but instead a clean, wholesome learning environment.