Most parents nowadays feel like video games are bad for their children. That's not always true! There are several educational video games out there that can help your child develop some necessary life skills. These video games can help children broaden their knowledge, while they have fun too!
Many schools have decided to introduce educational video gaming in their courses to help children understand in a fun way. For children who are still learning how to read, there are many video games out there. This article will enlighten you on a few of these games, so let's not waste any more time!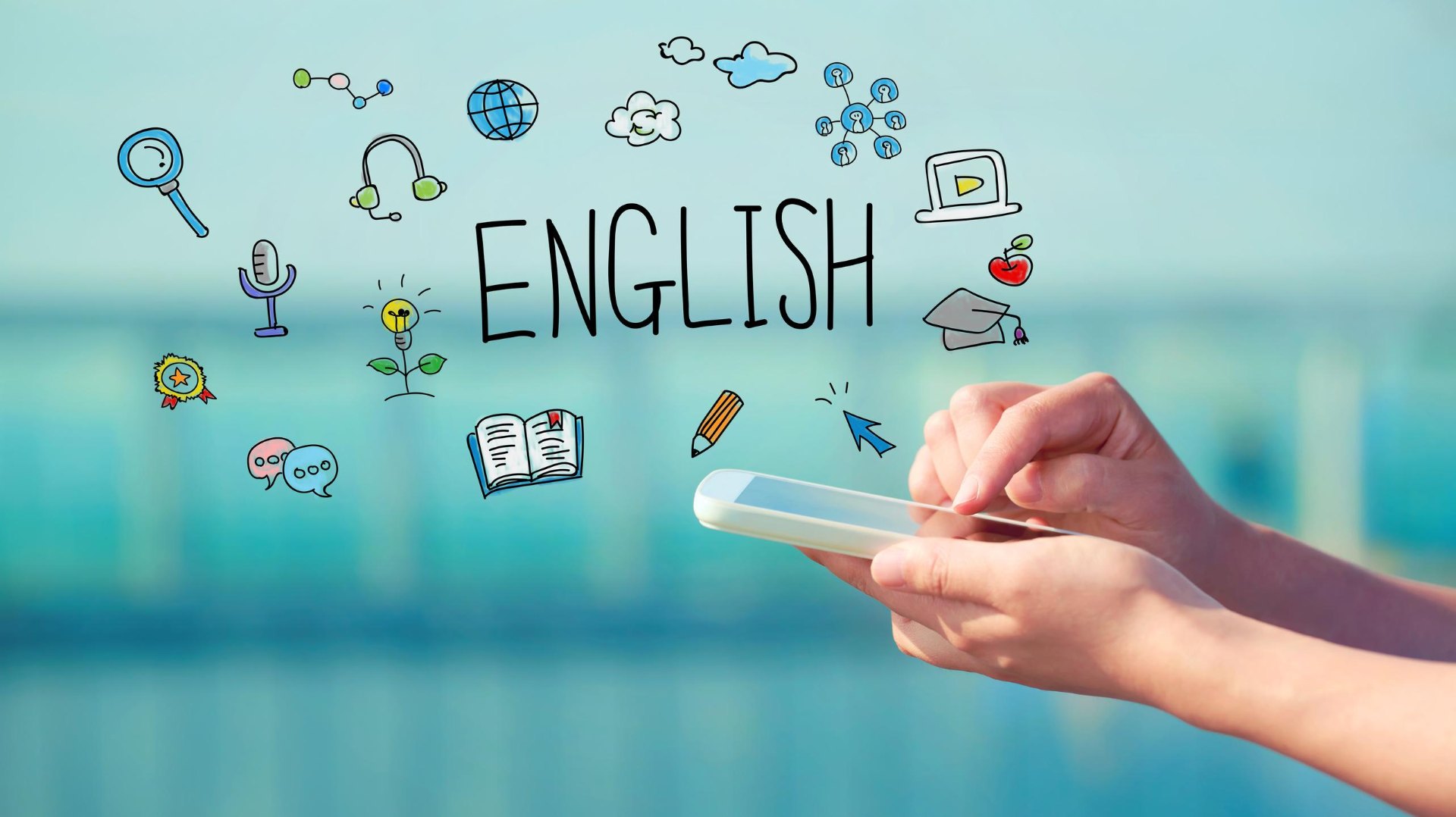 Influent
Kids nowadays think that learning a language isn't fun, but Influent is here to prove them wrong. This game is not only fun but so adventurous, and it will grab the attention of your children. The game features an apartment that the player will explore, and they can interact with every item in the apartment.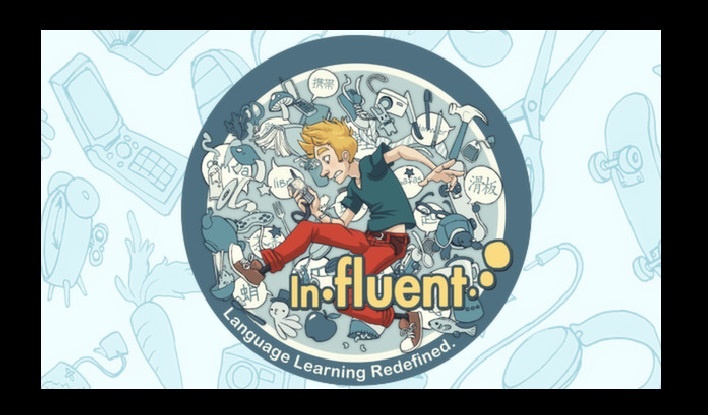 A device would be given to the player to help them scan every item in this apartment, and then the game will tell you the name of that item. The game also features audio pronunciations of these names, and there will be fun-filled quizzes from time to time to test the player's knowledge.
This game is very educational because it starts children off by helping them learn the names of the objects that one sees in their daily life. That way, children will pick up the essential words. This game is only made for beginners, children who have just started to learn how to read. You can download this game from Steam and play it on your PC.
Learn with Homer
This award-winning app was developed from the research executed by two of the most prestigious colleges in the US – Harvard, and Stanford. The study proved an increase of almost 75% when it came to reading scores for children. The application is available for $10 per month with a free trial and only $60 for yearly access.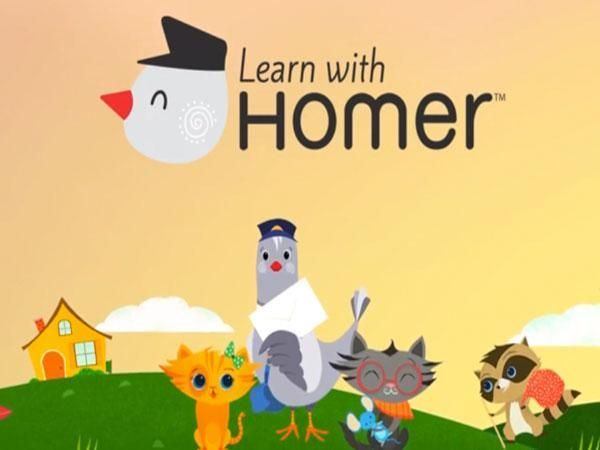 Loaded with over 100 hours of lessons, this app is perfect for teaching your children how to read. It is continually updated so that there is new content added every week. This means that the app grows with your child and helps those kids who love reading.
Homer is an application that uses a game-like approach to learning, which keeps children engaged, and the process of learning never stops. Your children can choose the topic they want to learn and will then receive a customized learning plan. To download the app, click this link for Android or iOS.
Clifford: Make A Word
This game takes the genre of a typical puzzle game but adds fun to it for your children. The player will be given four incomplete words in this game, and they will have to drag five of the vowels to each word to complete it.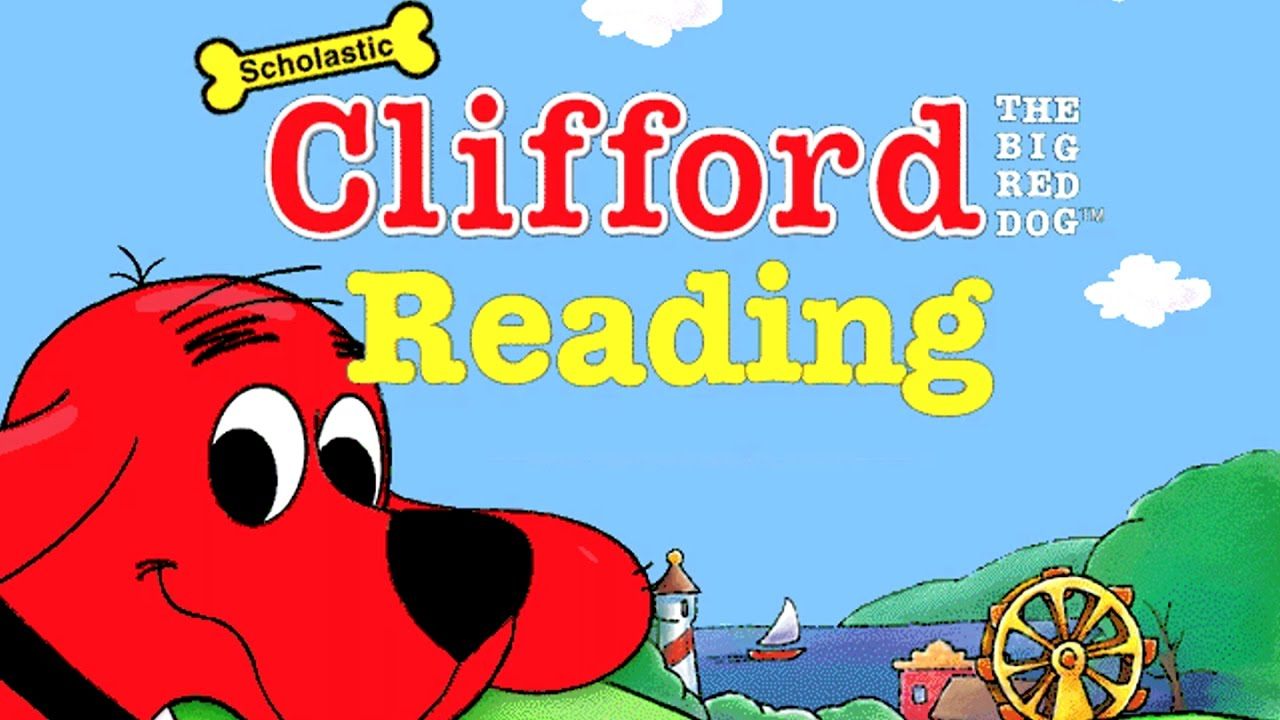 The only goal at hand is to complete as many words as possible, and every time a word is completed, it will be pronounced out loud. It would be very beneficial if the player repeats the word pronounced to them as they get it right. In case you miss the pronunciation, you can find it on the right.
Children can use Clifford to either begin learning or to test their knowledge. If the children look up the definition of each word learned, they would understand it quicker. This game can very quickly be played online on your PC.
Bubbles
Bubbles is a very simple online game through which players will have to make a sentence while describing the picture given to them within a time limit. There will be words given to the player in bubbles, and their job is to match these bubbles together to form sentences.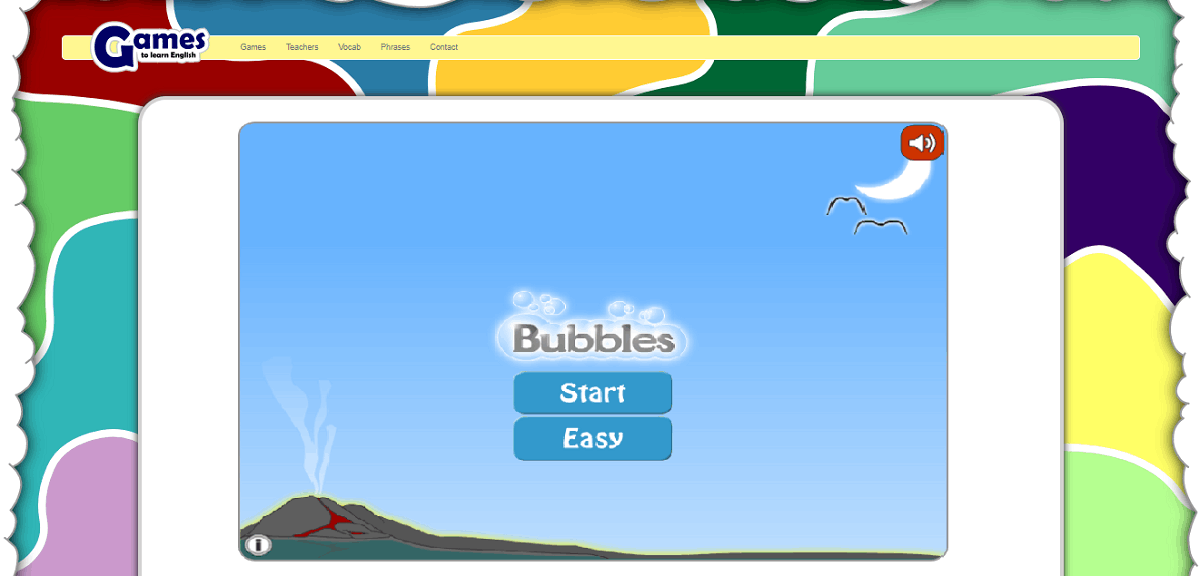 As the player forms the right sentences, the number of bubbles will keep falling. You can choose different speed options in the game and choose words out of a category of vocabulary like animals, food, sports, nature, and so much more. The game is perfect for children who want to develop their reading and sentence-forming skills.
Using images, the words learned through this game will help the child understand the word better. While forming sentences, the player will also find themselves understanding a word better than they did before. This game is playable online on your PC.
21 Days
We all know how difficult life is for every refugee out there in a country that's not their homeland. In this game, the player will be role-playing as a refugee, and they will experience the issues these refugees face daily. For instance, in 21 Days, the players will role-play as a Syrian refugees.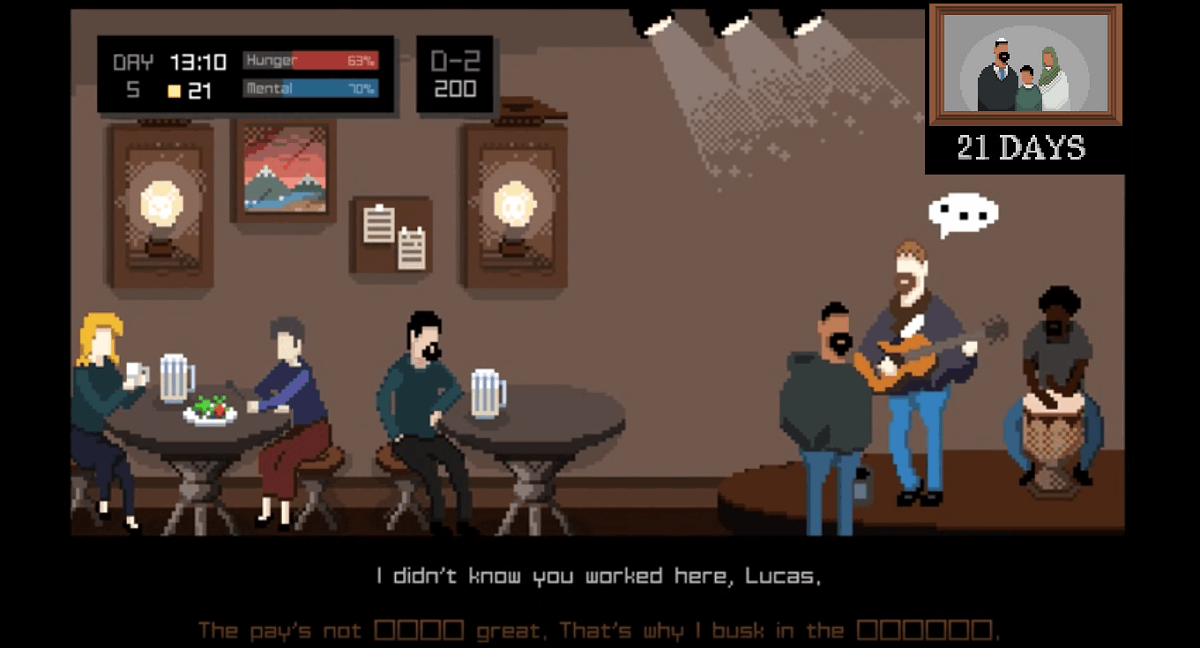 21 Days is a concise game, but that's the reason why it's ideal for practice. The game is completely text-based, so it is bound to enhance the reading skills of the player. The language used in the game is very informal, with Arabic phrases in it because the character is Syrian.
Words and sentences used in the game are very simple, and the dialogues are used in our daily lives, so this game becomes very helpful for beginner-level players. You can play this game on your PC by downloading it through Steam at the cost of $1.99.
Fable
For children who would be more interested in playing a game that has a proper storyline and an element of fantasy, Fable is a brilliant intermediate-level game. This game also works on role-playing, and the player will be playing as a boy who has had his village burnt down by a group of bandits.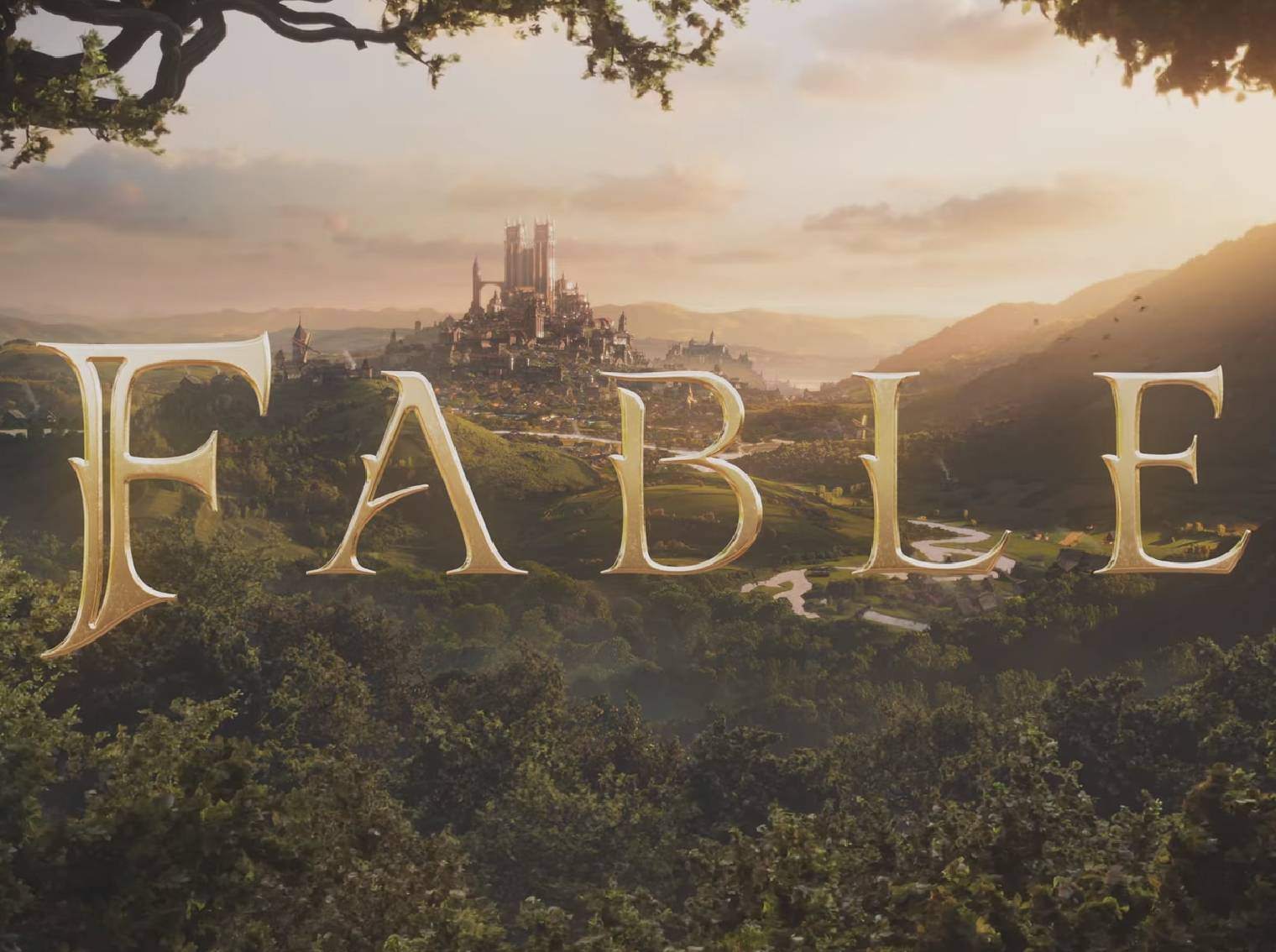 The boy runs away to the warrior's guild, and over there, he learns how to be a strong warrior to defeat the bandits around his area. The element of morality in this game is very strong as the character can choose to perform good deeds and help others.
The voice acting in this game is why Fable can help develop children's reading skills if they want to learn British English. The villagers greet the boy and pass comments to him, making the player learn different communication methods. You can download this game through Steam at the cost of $10.
Civilization 4, 5, Or 6
There is no need to play Civilization with speakers or audio. The game is focused on text-based conversations, having so much content within the game that one can read and sometimes listen to. The player in this game will be playing as the leader of a civilization, competing with others around him.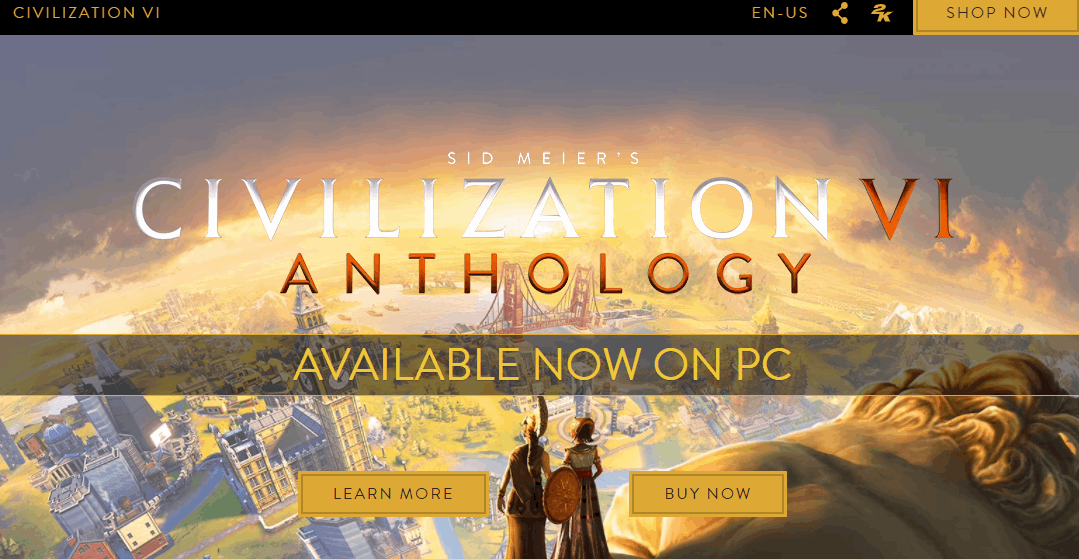 The game starts from the Stone Age and goes towards other types of civilizations with the help of technology and science, providing the player with ample knowledge of history. Your job is to maintain your city and relationships with others around you.
Every time the player discovers a new technology, a screen will be shown with information related to the technology, making the game way more suitable for reading and learning new things. You can download this game on your PC from the official website.
Deponia
Deponia is an adventure game made for intermediate-level learning, with a humorous storyline. The character, Rufus, is hilarious and brings more interest in the game for the player. The storyline also features a bit of romance between him and this girl, Goal.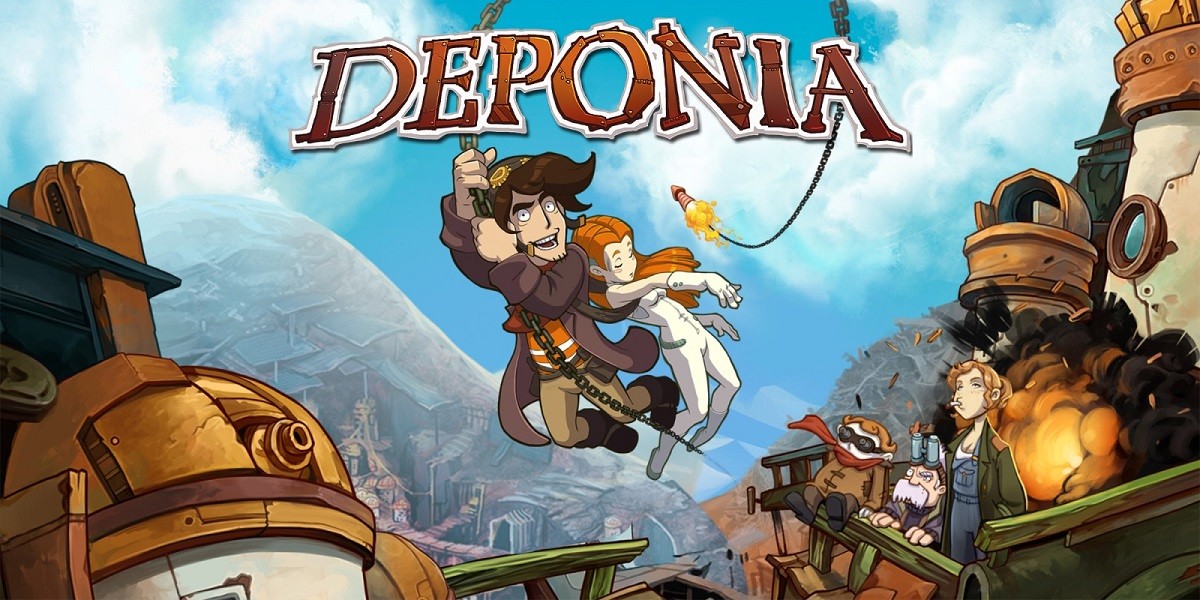 The game is a point-and-click adventure game, and Deponia is an interesting game through which players can also enhance their English reading skills. The game provides you with multiple items that you can click on and read witty descriptions. There are voiceovers in the game too, which help readers improve their informal English-speaking skills.
Deponia can be bought on Steam for a price of $5.49 and is playable on your PC.
Orwell: Keeping An Eye On You
The player will play as a famous English writer, George Orwell, in this dystopian simulation game. This game is for intermediate to advanced levels, and your job in the game is to act as an observer of crime and find out if there is any criminal activity going on.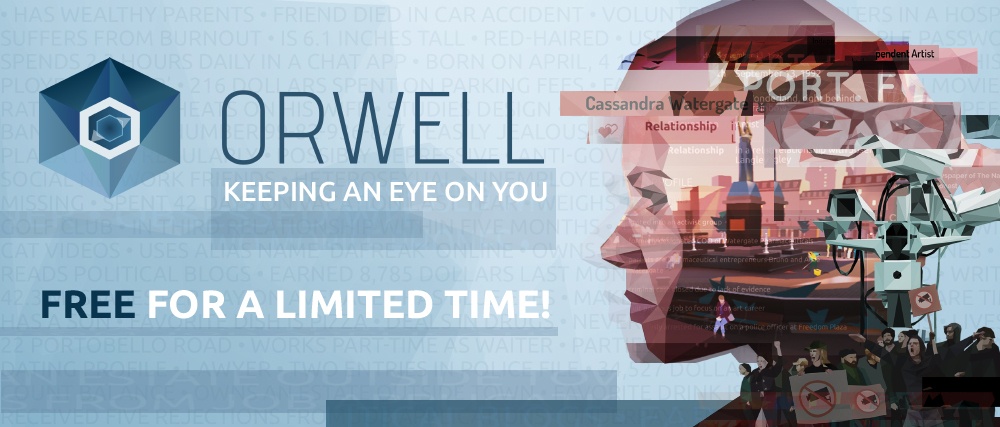 Your character can choose to keep information to himself or share it with others. The element of morality in this game is very evident as well. The game is mainly based on reading emails, chats, and other articles to help players practice their reading skills.
You can download this game on Steam for a price to play it on your PC.
FluentU
For beginner to advanced levels, FluentU helps players learn how to read through a natural approach. The content in this game comes from popular talk shows, commercials, and also humorous videos.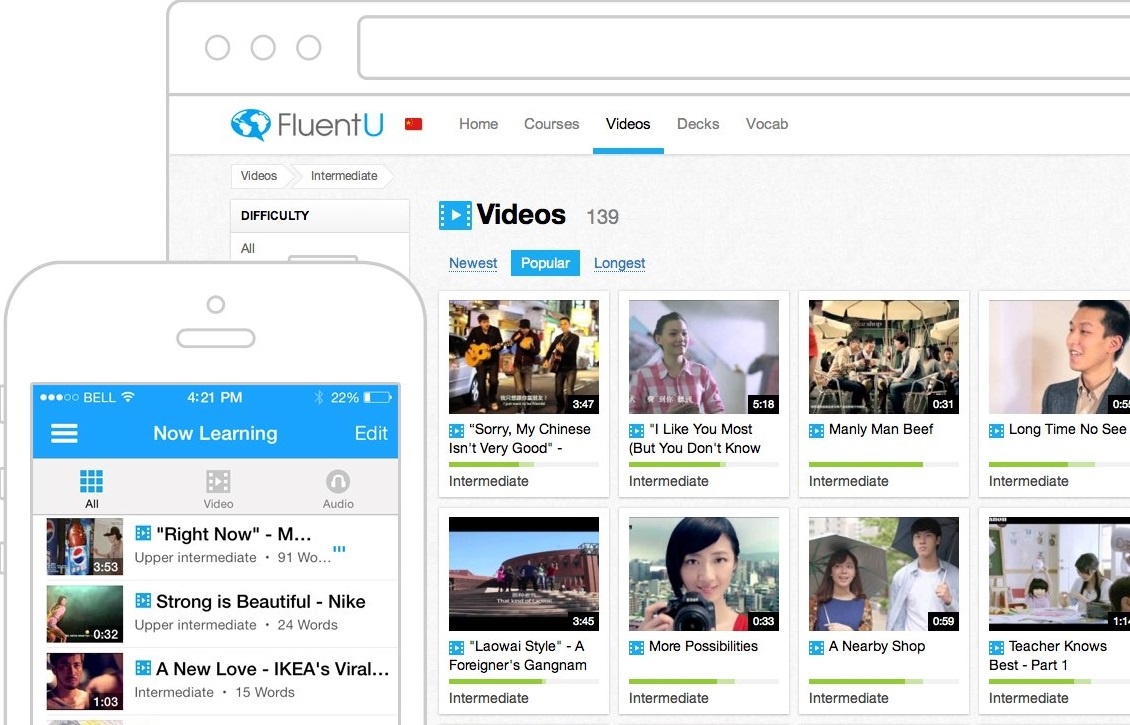 FluentU takes these videos and turns them into personalized learning lessons for players. You can download this game on your iPhone or Android phone and play it on the go.
Conclusion
Most of these games are brilliant for children who want to learn how to read and for people looking to enhance their reading skills. It's simple yet fun to play games and learn all the way!