Developed by Konami, eFootball PES 2021 or also known as PES Mobile 2021, is the mobile version of the console soccer known as PES 2021. Konami took its award-winning gameplay from the console and ported it straight to mobile devices to gain a much larger audience.
Not only does it open up the game to even more people, the easy-to-understand mechanics and a wide variety of players to choose from makes it even better. The mobile game features in-game currency ranging from GP to coins.
While GP can be earned for free when you play the game, coins on the other hand can only be acquired with the use of real cash. However, the game does have its way of letting its players get a handful of coins, and we tell about them next.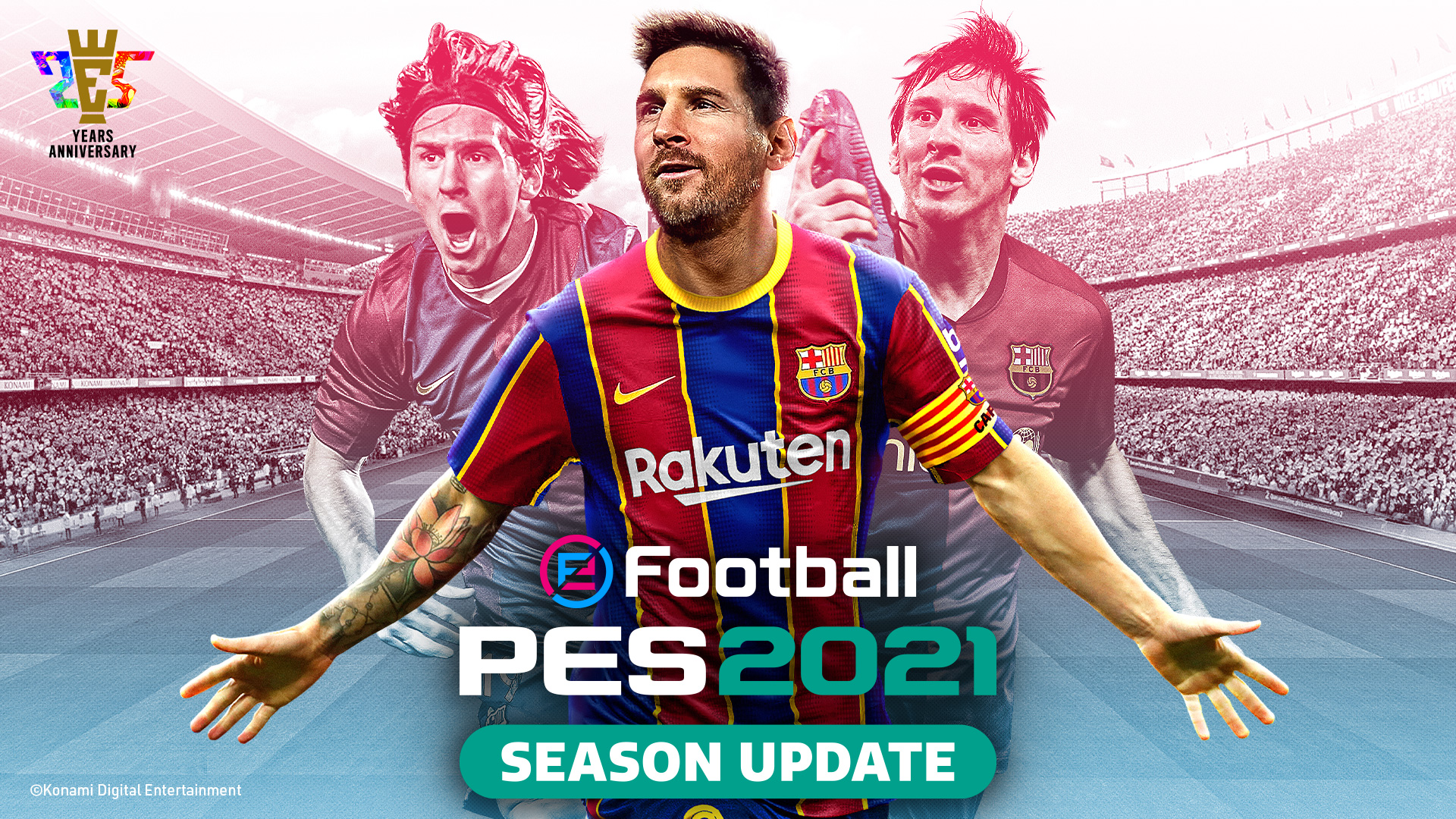 Features
PES Mobile 2021 is a mobile port of PES 2021 and features one of the best and most authentic soccer experiences on mobile.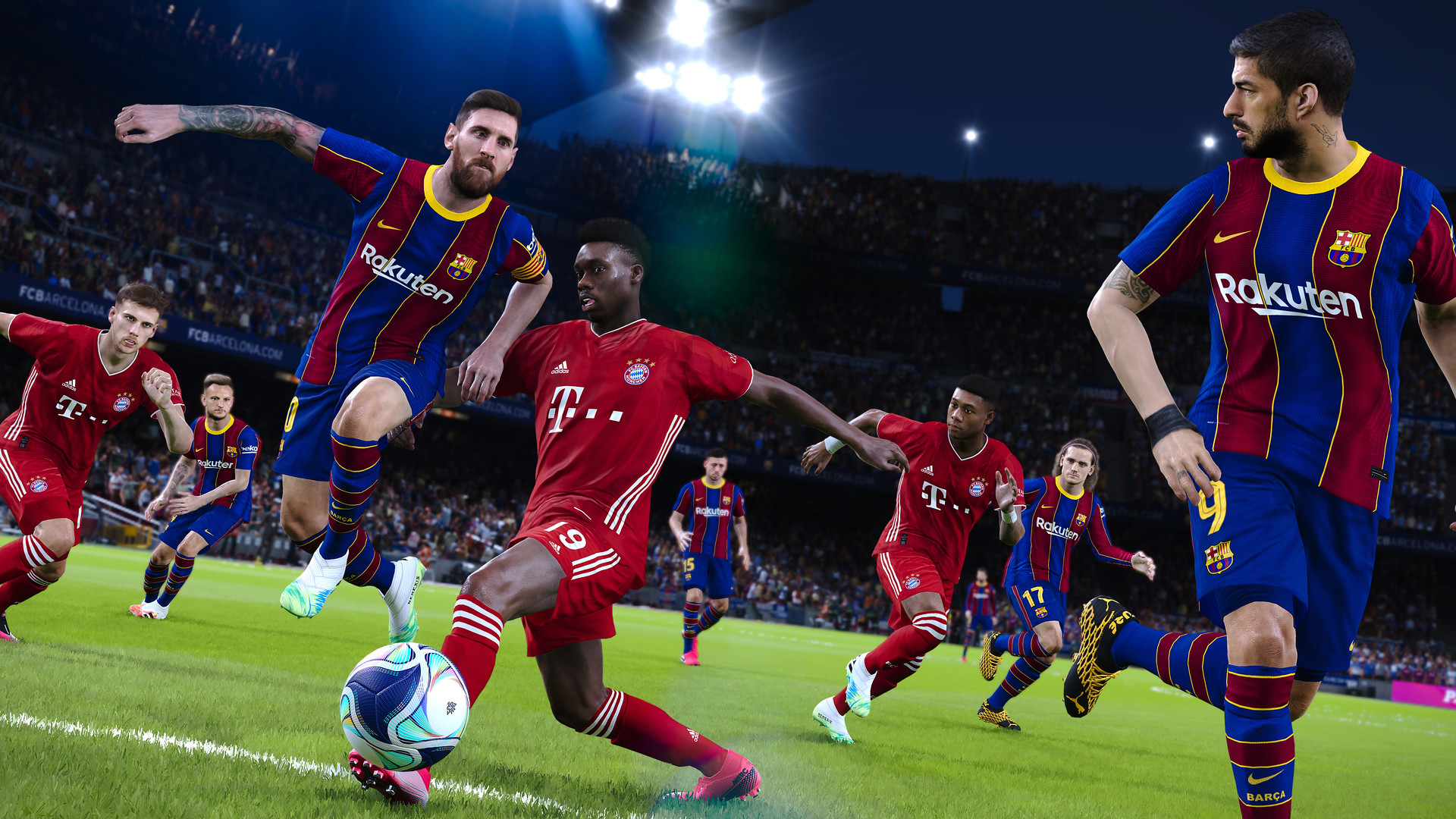 The game features different game modes, events, popular and legendary players of the sport, clubs, leagues, and a whole lot more.
Gameplay
Play with and against many of Europe's legendary teams, clubs, and players such as AS Roma, FC Barcelona, Manchester United, and many more. Recruit star players such as Beckham, Gerrard, Torres, Maradonna into your team.
You can also allow new players to rise to stardom. Every weekend, the game features rare players known as Featured Players each having their unique card design and special skills.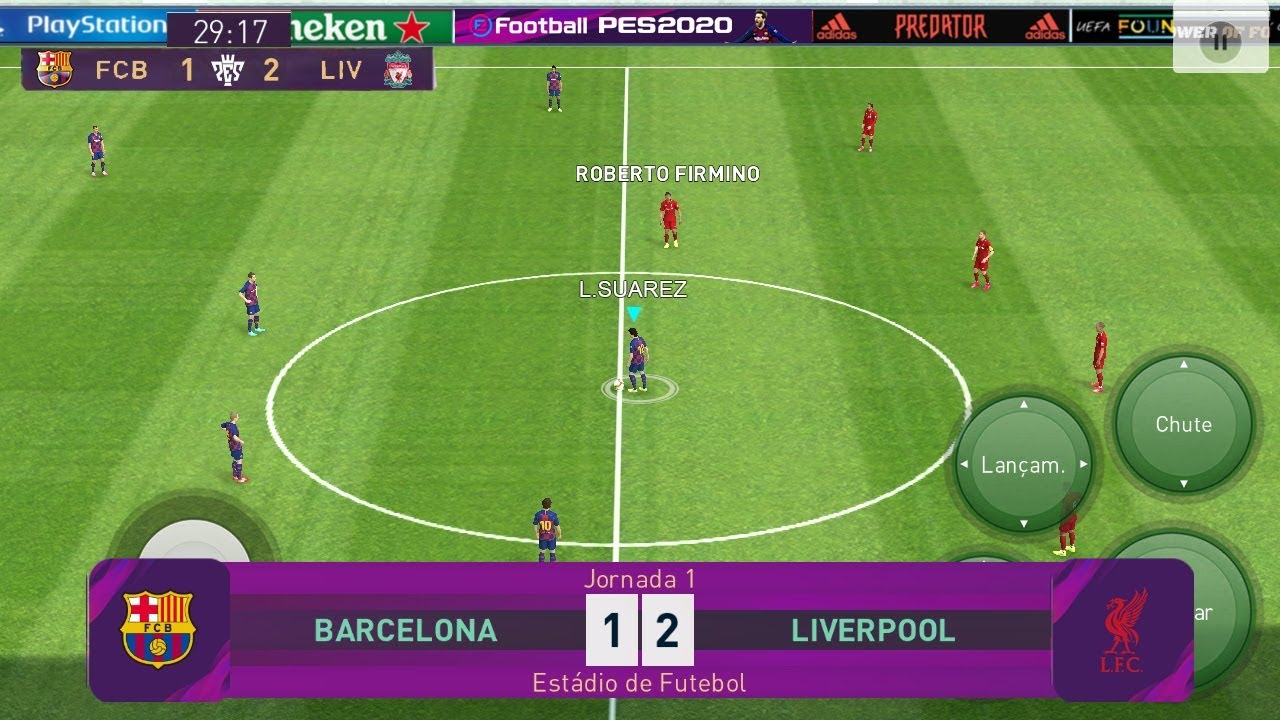 Challenge your friends in online matches with the online multiplayer feature. Sharpen your skills as you partake in different events held online.
Fans of soccer will surely be happy to know that the mobile game also features live weekly updates from real matches that are happening all over the world. PES Mobile 2021 is available for download in the Apple App Store and the  Google Play Store. 
The game requires an internet connection to play. Players can also do in-app purchases through the use of their Google account.
How to Get Coins for Free
Coins are just one of the few in-game currencies used to recruit and sign players. If you truly want to have the best and most authentic experience playing the game, getting coins should be your top priority.
That way you can get the weekly Featured Players and increase your chances of winning matches.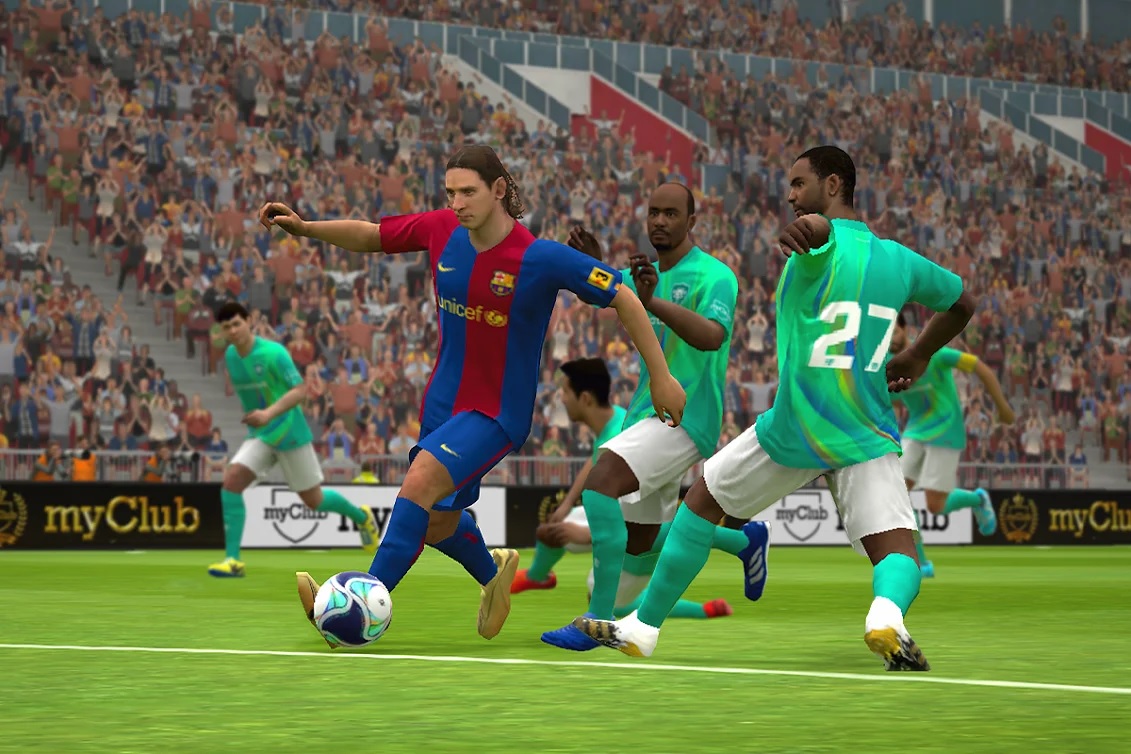 Now that you know the significance of coins are in this game and how much they affect your game, it is time to learn how to get coins aside from spending real cash.
The game offers a lot of options for players to earn coins without using money. Here are some ways for you to get coins for free.
Daily Login
PES Mobile 2021 offers many different ways for you to earn coins for free. One very good tip to earn extra coins is to log in to the game everyday. Every time you launch the game and sign in, the game offers you about 30 to 40 extra coins that you can retrieve as a reward.
These free coins might not be a huge amount but simply logging in to the game every day would earn you around 200 coins every week. That is equivalent to purchasing $2 worth of coins.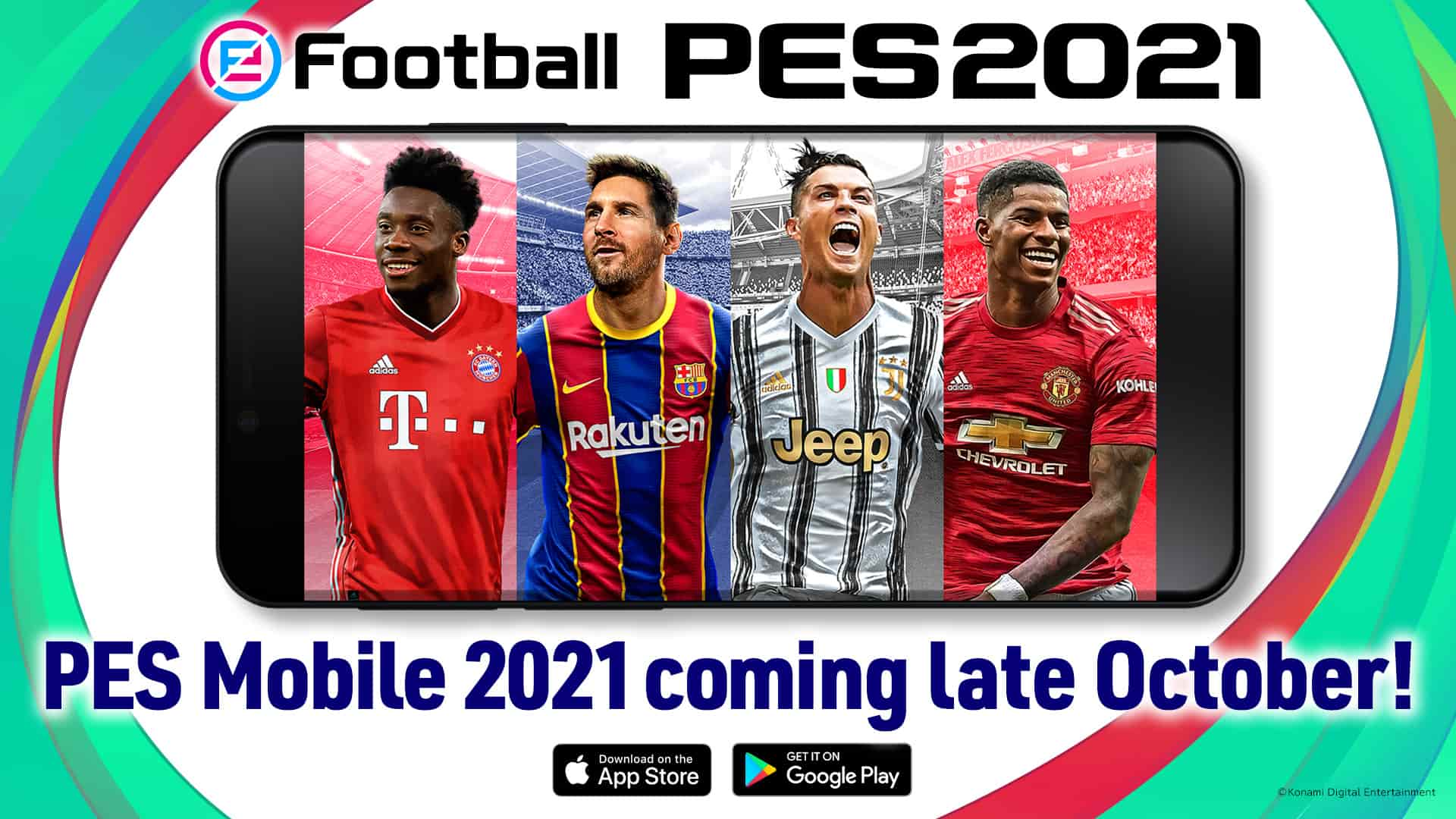 While it does take a while for you to ramp up the coins that you need, it is still one of the decent ways to gather coins to get the weekly Featured players or the best managers in the game.
Complete Initial Achievements
When you launch the game for the first time, you will be prompted to play the tutorial first. The tutorial gives you an idea of how to play the game and for doing those tasks, the game rewards you with a few coins so you would know what and who to spend it on.
Make sure to finish all of the tutorials and the corresponding initial achievements so you can get the most out of the coins that the game rewards you with.
Join Events
Another great tip to earn more coins in the game is to join events. Every week, PES Mobile 2021 will often have some form of events that will help you gain coins.
Some events will have missions that require you to play a certain amount of games before you receive the reward. Others will simply let you earn coins by logging in within the duration of the event.
This has happened before in mid-October of last year when the game offers players the chance to earn 50 coins every day when they log in. Expect to see more events like these in the following months.
You may also check out their social media accounts to see if there are upcoming events that you can partake in. Most of the time, they hype up these events so players can schedule the time they will never miss the event and get the rewards after participating.
Follow Influencers and Streamers
If you are a fan of the game and you know streamers or influencers that play and stream the game, make sure to follow and watch them play the game. You will learn a few things about how to play or master a new strategy or moves.
And most of these streamers will also hand out free coins that you can use. Sometimes, they even give out codes or gift cards that will allow you to convert them into coins for the game.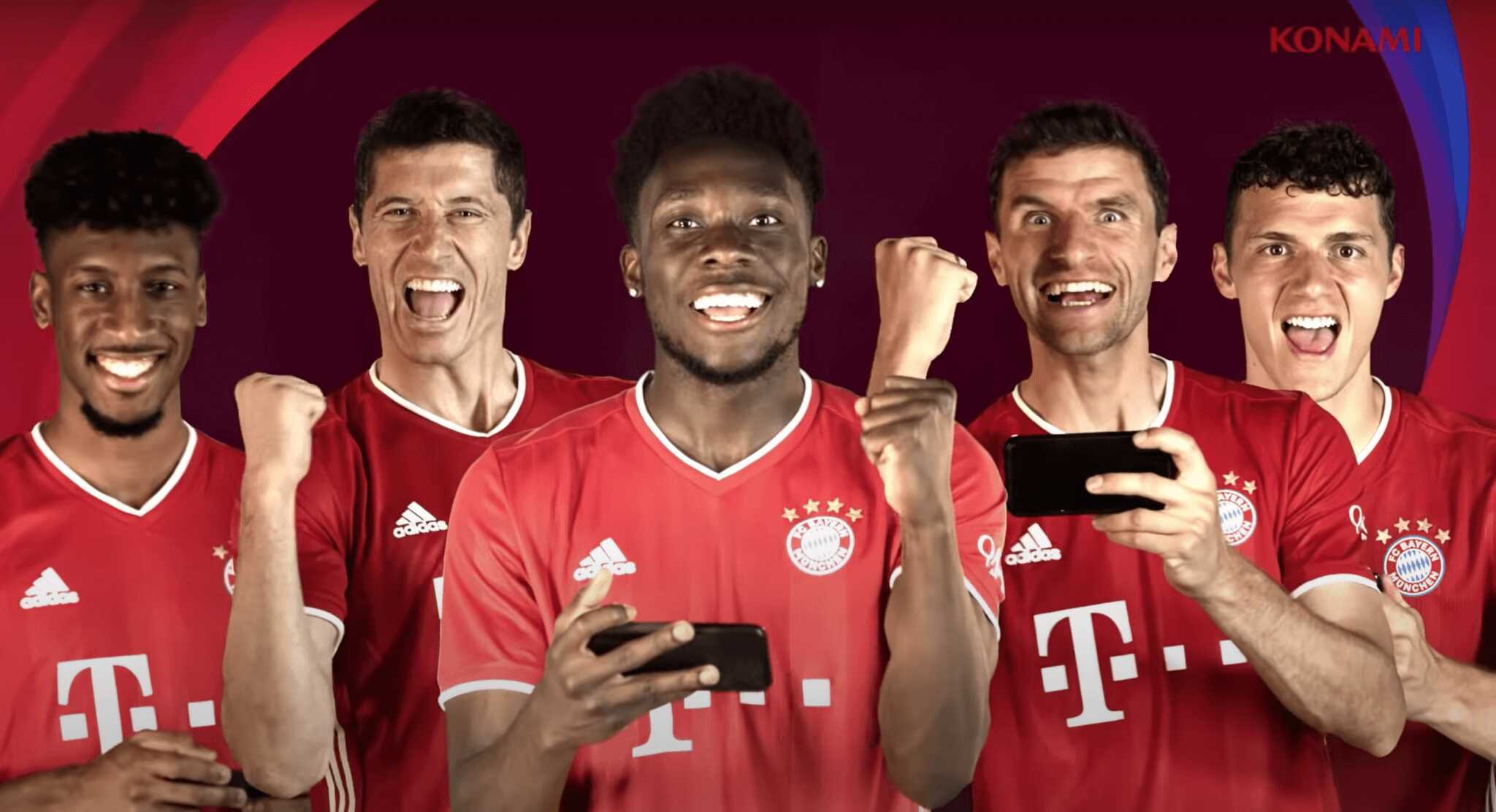 Check out influencers that also follow the game as they are most likely sponsored by the game. This gives them the ability to give out codes or free coins to their followers by promoting the game.
Most gaming companies use social media influencers nowadays to promote the game and what better way to get more free coins than taking advantage of this marketing tactic.
Just make sure that you have quick eyes and hands as most of these streamers and influencers just flash the codes randomly and there will be a lot of you who are after the same reward.
Many More Options
PES 2021 offers a wide variety of options for players to get their desired Featured player and manager. Aside from acquiring coins, you also get GP and eFootball points that will help you achieve some of the highlighted players in the game.
Get Free GP
Earning GP is quite easy when you are an avid fan of the game. Much like collecting coins, all you need to do is to log in to the game daily and you will receive plenty of GP. Almost everything you do in the game will reward you with GP.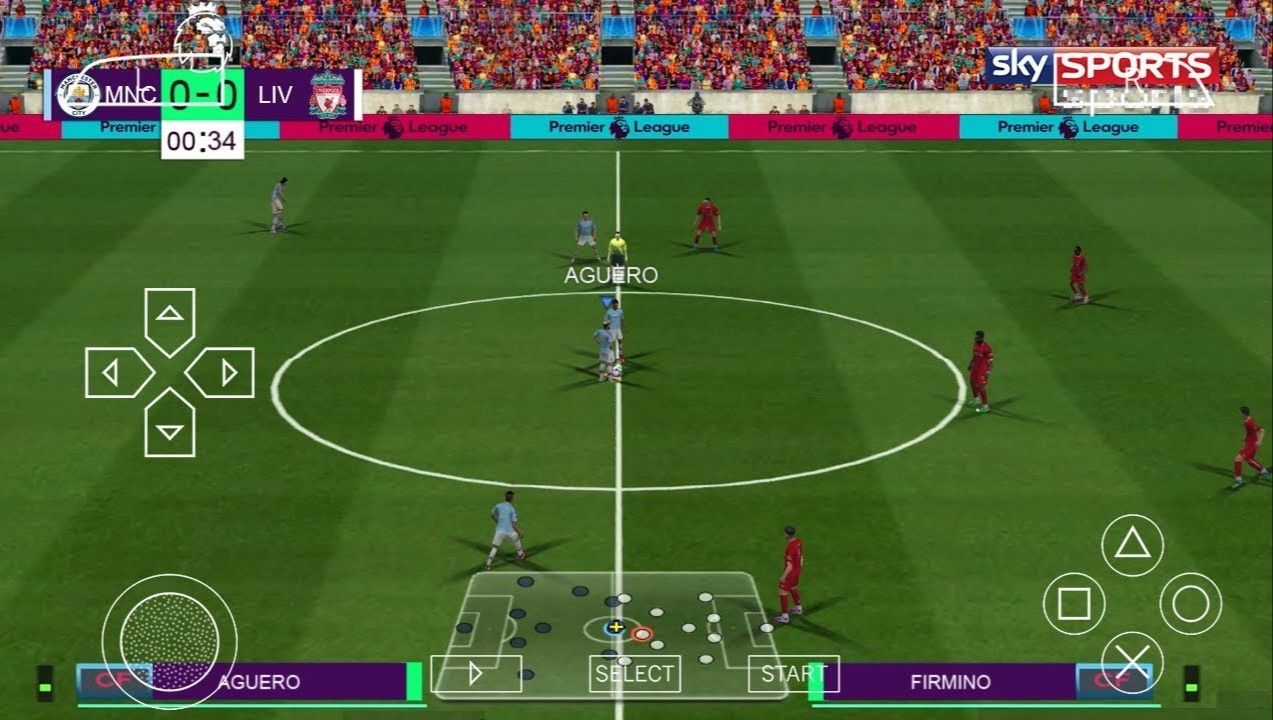 Simple things like trying a new tactic or using a new feint will earn you more GP in the game. Your first victory of the day will net you around 3,000 bonus GP so make sure that you log in every day and win even just one game.
If you are having trouble winning a single game, go ahead and play a match against a computer to get the first victory bonus of the day.  You can easily get around 5,000 GP every week by just completing a set of challenges.
You get an extra 500 when you finish it for the first time. These challenges are very accessible and very easy to finish. You may also compete online and get as much as 10,000 GP to fund your contract renewals, managers, and scouts.
Earn eFootball Points
Another currency being used in the game is eFootball points. This new addition can be achieved by playing PES Mobile and linking your Konami ID. Make sure to link your ID under one account for each platform.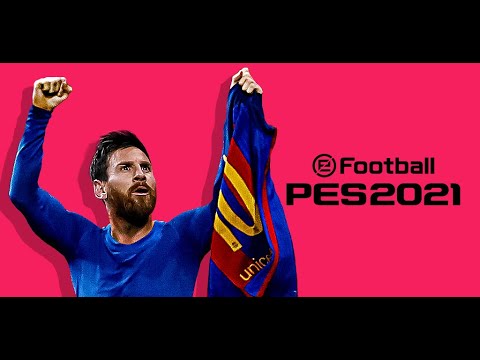 Once you have linked the account, the eFootball Points will be credited to your Konami account and you can use the points for your PlayStation or Xbox.
You can easily get rare club Kits and legendary players through the use of this method. On your console, simply to the myClub homepage, choose myClub Store, and select eFootball Points.
If you are on the mobile app, tap the shopping cart icon, and select Redeem Points. Make sure to redeem them as soon as possible as they expire before midnight on the final day of the moment.
Conclusion
Getting free coins in PES Mobile 2021 is easy to do if you know the secrets. More and more sports games require you to earn the in-game currency to get perks. If you learn the secrets in one game it will help you in others.
Of course, sometimes you have to purchase coins from Konami but taking advantage of the freebies helps. The PES mobile game has garnered the coveted Editor's Choice on the Google Play Store and has a rating of 4.3 with over 50 million downloads.