Have you ever wondered if you can play Counter-Strike: Global Offensive (CS: GO) on your mobile phone? What may seem like an impossible thing to do considering the many limitations of hardware and software is now possible with the help of the Steam Link app.
Many of us have wondered how it can happen and now that it's here, we will give you all the details on how you can start playing CS: GO on your mobile phone.
How will the Steam Link App allow us to play CS: GO and would it affect how we play the game on our mobile device? In this article, we will answer all your questions!
Getting to Know Counter-Strike: Global Offensive
About the Steam Link App
Playing CS: GO on Mobile
Tips for Playing CS: GO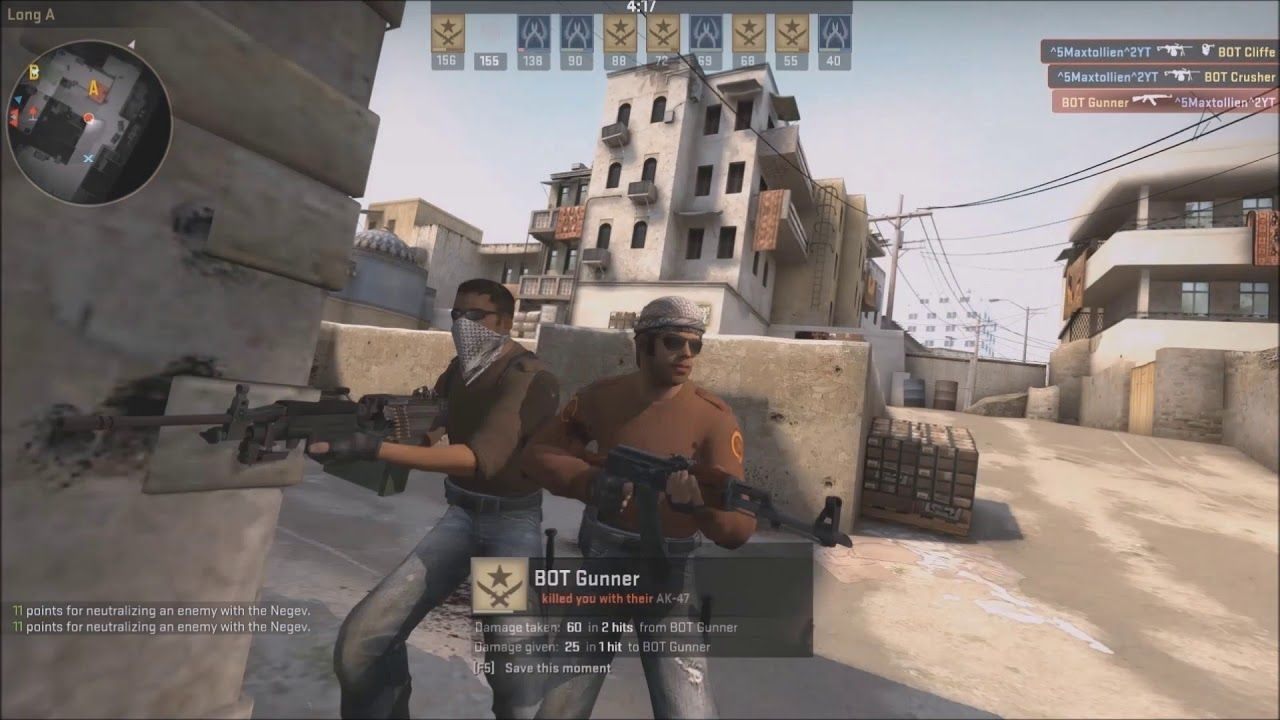 Getting to Know Counter-Strike: Global Offensive
CS: GO is a team-based first-person shooter (FPS) game from Valve played on Windows PC. Released in 1999, CS: GO has gone on to become one of the most popular FPS games with a very dedicated community. The game has enjoyed popularity from all over the world and has garnered its esports scene in the past decade.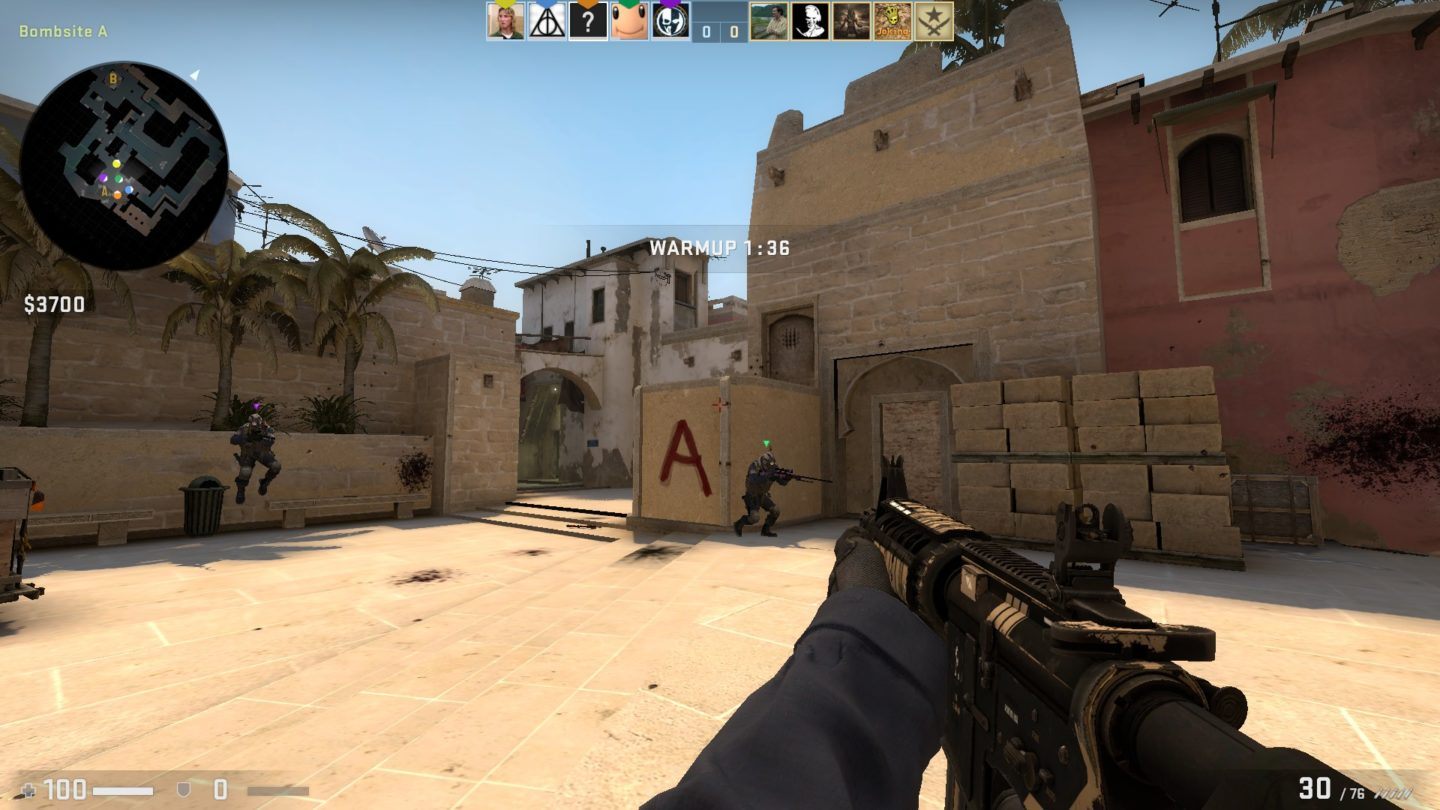 The game features two teams called Terrorists and Counter-Terrorists and each of the teams has a different goal or objective in the game. The main goal of the Terrorist team is to plant a bomb and allow it to explode while the Counter-Terrorist team's objective is to either eliminate the opponent to diffuse the bomb or simply get to the bomb site in brute force to diffuse it.
The game offers different game modes where players get to choose between Competitive, where teams compete in best-of-30 matches, or Wingman, which follows the player and a friend in a 2v2 best-of-16 match.
Players also get to play the Casual game mode that is quite similar to Competitive but with team damage disabled. Meanwhile, Deathmatch is a more fast-paced game mode where players have limited time to purchase weapons and attack the enemy.
Where to Download
CS: GO is currently available for download through the Steam client. Simply head over to the official Steam website to sign up for an account if you do not have one.
If you already have a Steam account, download the Steam client by clicking on 'Install Steam' found at the top right corner of the website.
Log in to the Steam client and search for the title of the game and click on 'Install' to begin the download. Wait for the game to be fully installed and launch the game by clicking 'Play'.
About the Steam Link App
With the Steam Link app, you can play CS: GO on your mobile phone granted that it has met all the requirements to run the game on your device.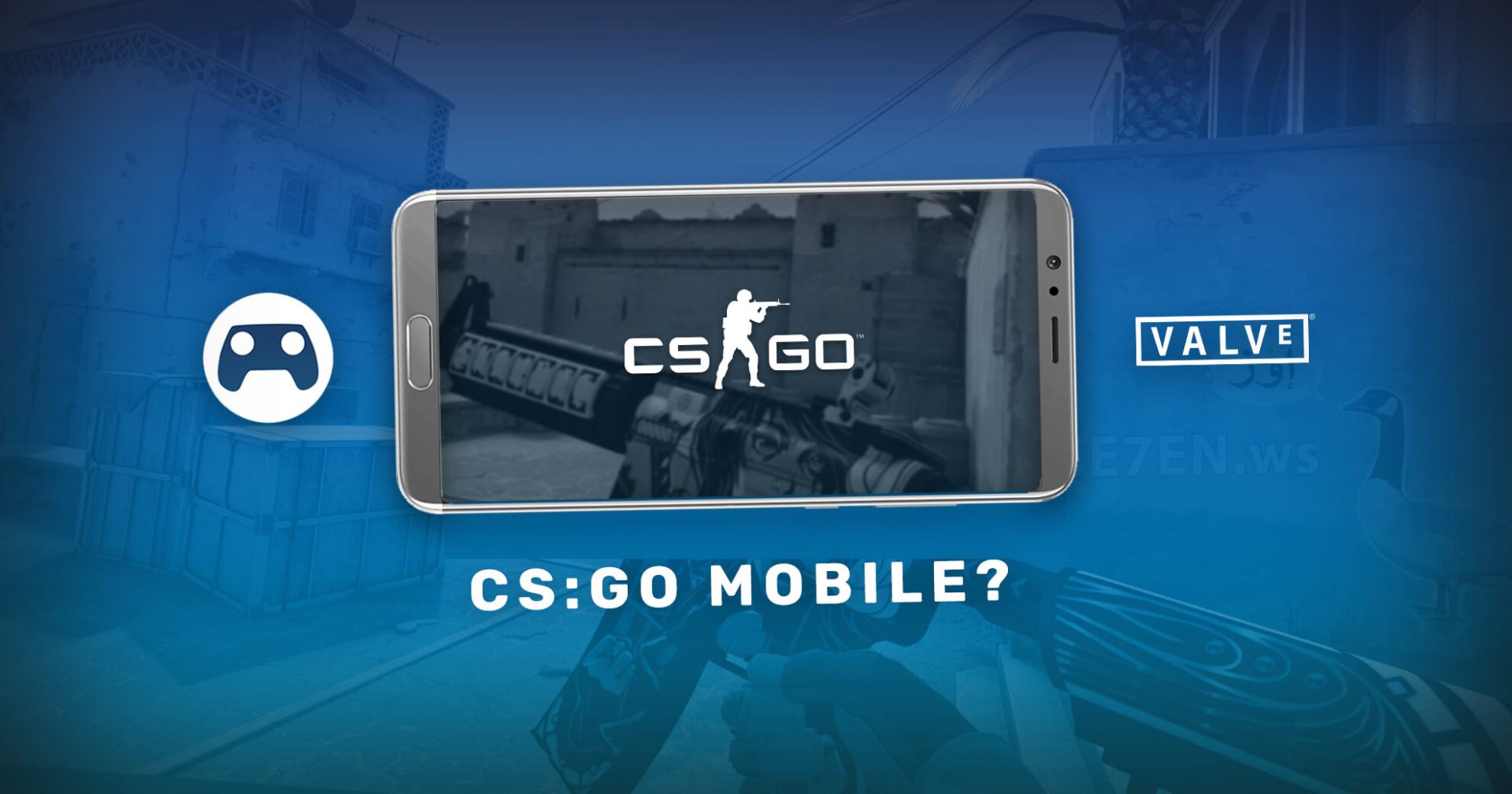 The Steam Link app is a mobile app that allows you to play different Steam games on your phone, TV, and another PC. The app uses touch control schemes that will allow you access to play the games you've installed on your PC to your mobile device wherever you are as long as there is an internet connection.
The Steam Link App also allows for remote play together with any Steam player. All you need to do is to receive an invite coming from your Steam friends and you can join their game.
Make sure that the host has started the game and invited you through the Friend's list. Any player can also join the games that they are being invited to as long as they have the Steam Link App installed on their mobile device.
How It Works
The Steam Link app works by connecting your computer to your mobile device and having it mirror its experience to your phone. All data including video and audio are transmitted to the app as you use your phone as a controller to the game. Think of it as a mobile port of the game that you are playing on your PC except that everything is done and can be seen on your phone using the app.
All you need to do is to install the Steam Link app that is available at the Google Play Store for Android devices and the App Store for iOS devices. Launch the app and connect it to your PC. Make sure to log in to your Steam account on your PC and you should be able to connect almost immediately.
Of course, you will need to have both your mobile device and the computer on the same internet network. The app will try to recommend the use of a Steam controller but a Bluetooth controller can still work. You will receive a code from Steam on your PC and it should immediately connect both devices.
Playing CS: GO on Mobile
Once you have connected the app to your PC, use the Steam Link App to load the game through the Steam library.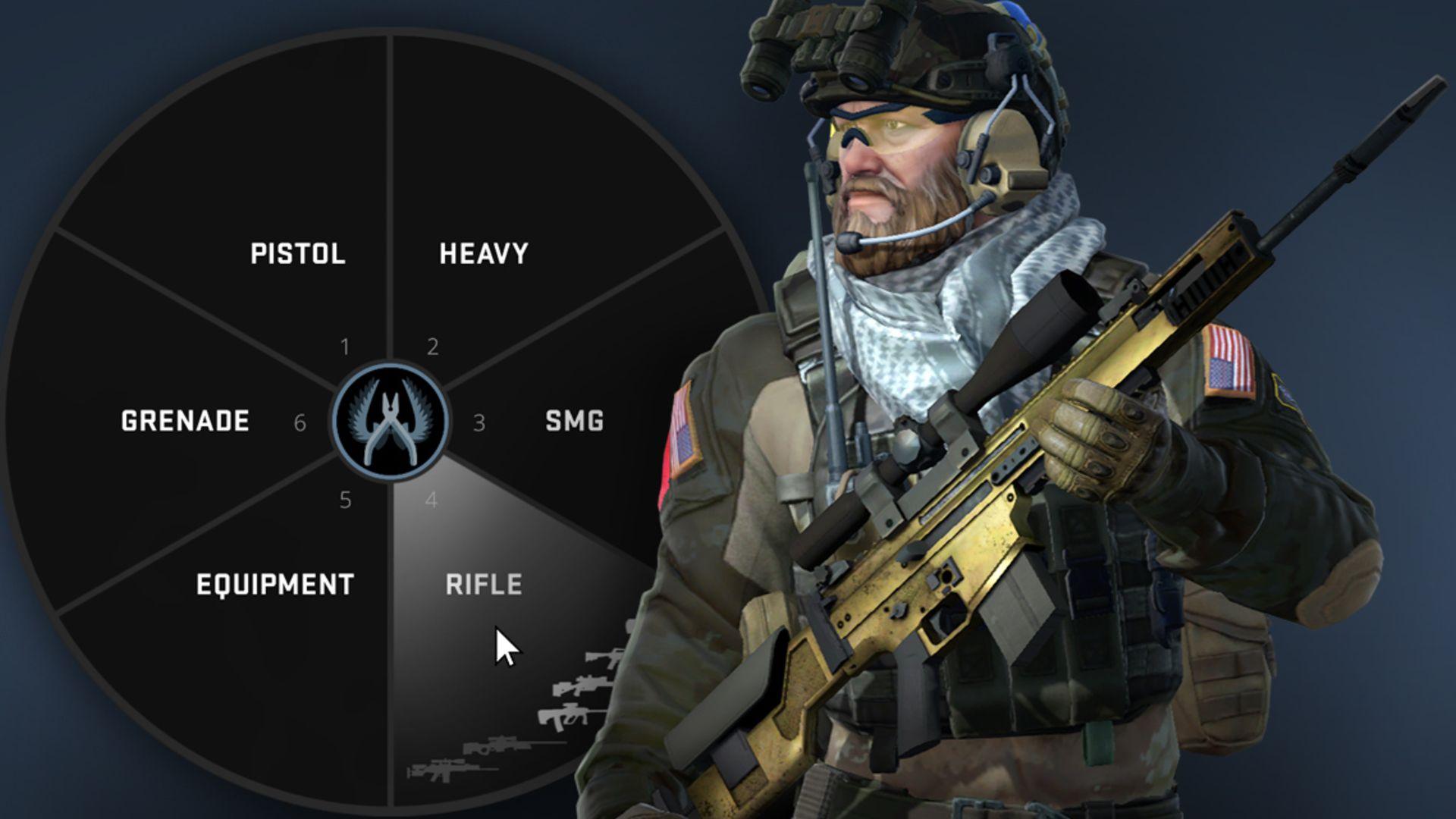 By using a mobile phone, you may wonder how you would fare against players who are playing from their computers. Unfortunately, you will need to be skilled in using the controller on your device to play against PC players in the game.
There may be a lot of restrictions from playing on your mobile device through the app but a little bit of adjustment can make your experience quite better. The app does not support auto-aim so players will have to adjust their gameplay to accommodate proper accuracy when shooting in CS: GO.
The Popularity of Mobile Gaming
Why would anyone play CS: GO on their mobile phones? There are a few key reasons why players would want to go mobile especially with popular games like CS: GO. The popularity of free-to-play mobile shooters has skyrocketed over the past few years and it is exciting to note that players can now enjoy their game through their mobile device.
The increasing demand for games to be played on mobile devices along with the popularity of the game has given rise to such need. The popularity of mobile gaming and its profitability is just too much to enjoy.
It is a win-win situation for both its players and the developers to have CS: GO available on mobile devices through the Steam Link App.
Tips for Playing CS: GO
It comes as no surprise that the popularity of CS: GO stems from it being a very easy-to-understand game. However, the execution of such gameplay can vary from player to player.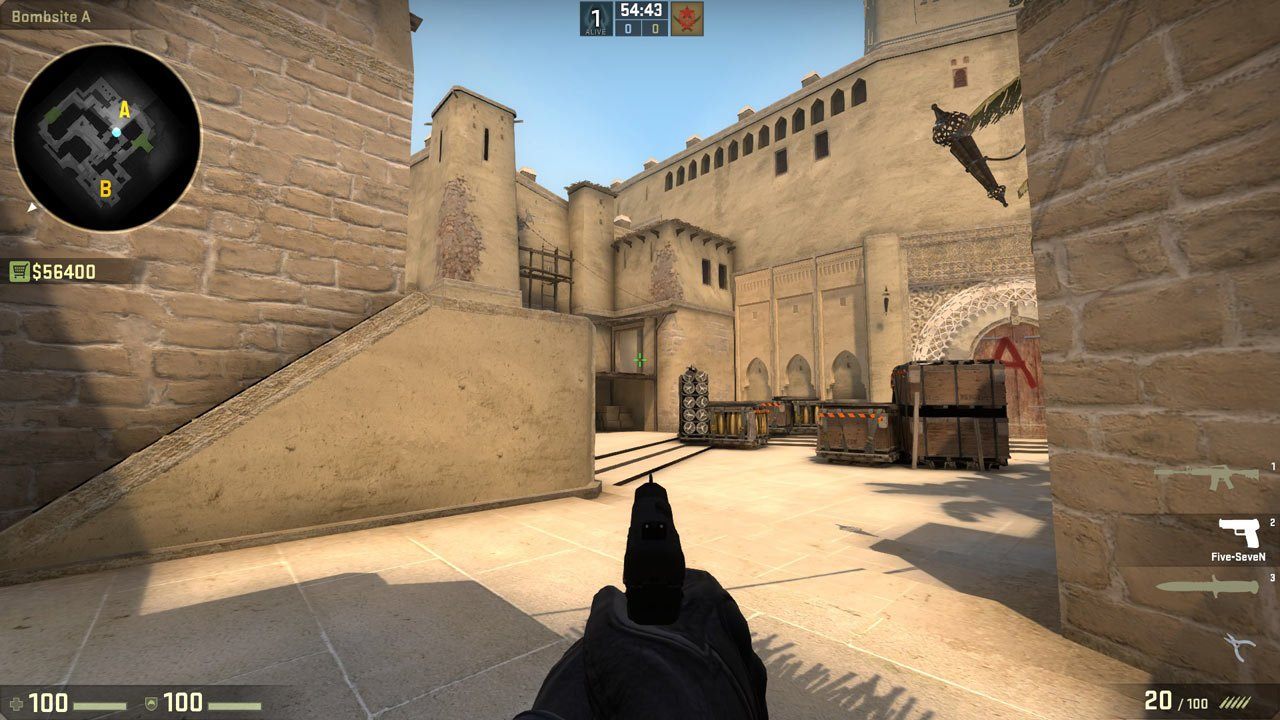 This is highly noticeable especially between players who are new to the genre of first-person shooter games (FPS) and those who have experienced some other games of similar gameplay.
The very first thing that you should know when playing CS: GO is to know your role in the game. While the game's objective is very simple, each member of the team will have to do their role properly to get the victory.
Whether you are an in-game leader, an entry fragger, rifler, AWPer, or choose to be a lurker in the game, you will have to choose which role has the most similar play style that you like. It can be quite overwhelming at first with all the terminologies but as soon as you identify the role that you want to play, everything will fall into its place.
Learning About Weapons
Regardless of what role you want to play in the game, you are not exempted from learning about the different weapons. There is a myriad of weapons to choose from in CS: GO and each of them brings something new and unique to the table. There is no specific weapon that will fit in all types of situations so being able to use more than one is highly recommended.
Knowing how each weapon works is the most basic tip that every beginner should learn. Shotguns are meant for close-quarters combat while using the sniper rifle for long-distance kills is a great option. Put enough effort into knowing how each weapon works and what it's good at and soon, you can choose which weapon is good for each situation.
However, that is not all there is to learn about weapons. You will also need to learn how to aim, understand the timing of recoil and reloads, executing the proper jump shots, when and where to throw a certain type of grenade, as well as properly budgeting your resources for a certain weapon.
Conclusion
Bringing Counter-Strike: Global Offensive to mobile devices through the Steam Link App is a genius move. Not only does it bring a new audience to the game, but it also takes CS: GO to a whole new level where players can now enjoy playing the game on their mobile devices.
While playing on a mobile device does have its downsides, the constant upgrades and updates made into the app could make it one of the contenders for being the best FPS game on mobile.