Vigilant decisions, careful planning, and intense strategy – these are the pillars that Hearts of Iron IV rests on. Not unlike a huge chunk of popular PC gaming, Hearts of Iron IV is a war strategy game based in the setting of World War 2.
If your question is whether Hearts of Iron IV is worth your time, you have your answer right here – Yes!
To know why you should read on to find out everything there is to know about the game.
War-Based Game
Military Gameplay
Design Your Tanks And Planes
How To Download The Game
How To Start Playing The Game
Tips To Ace The Game – For Beginners
Tips To Ace The Game – For Pros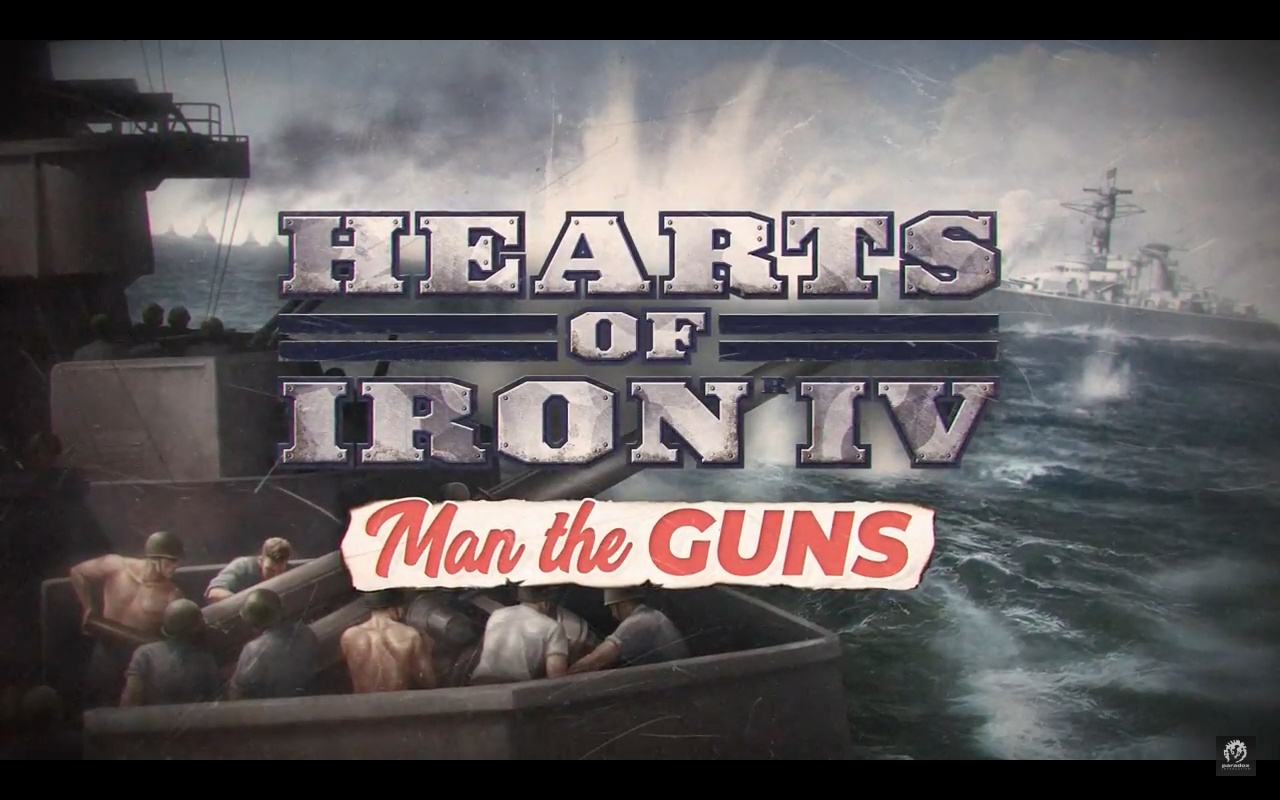 War-Based Game
A war-based PC game developed by Paradox Development Studio, Hearts of Iron IV is the fourth installment in the Hearts of Iron series. It is set in World War 2, and the goal of the game is to lead a country of your choice to victory in the war.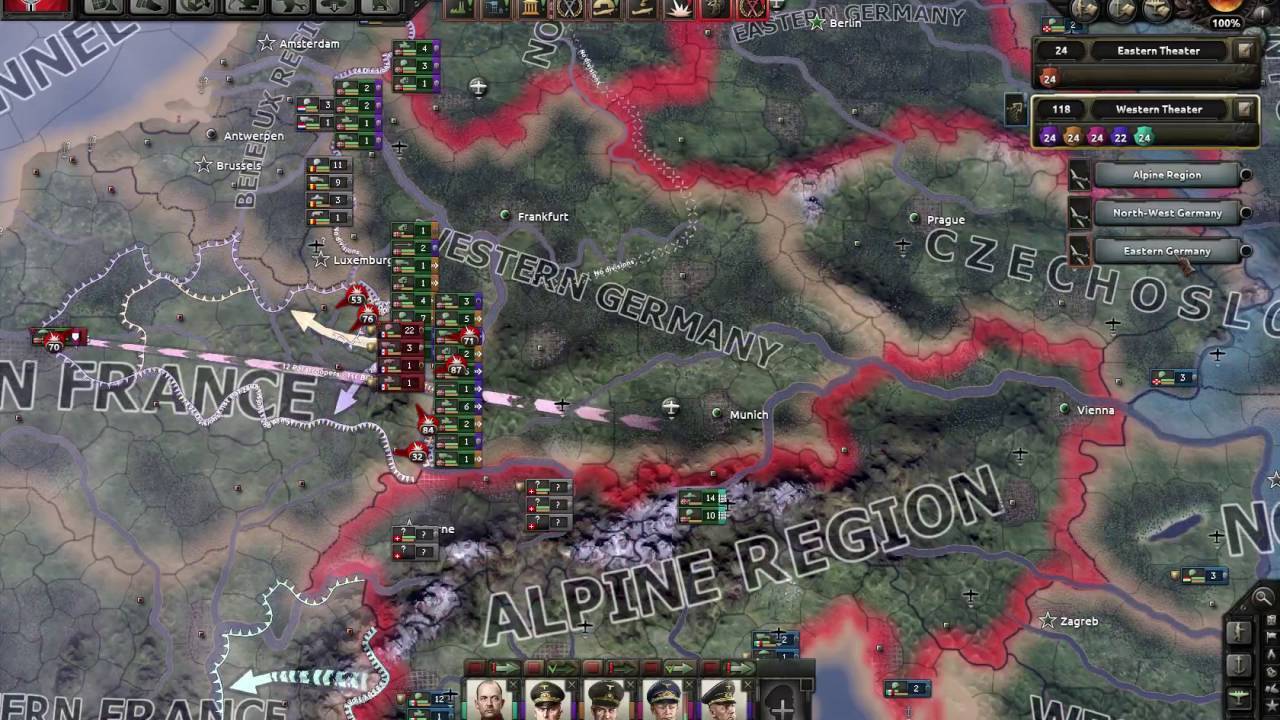 On June 6, 2016, it was released worldwide, and the game's success graph has not faltered since. It is as refreshing as it is addictive, making it an instant hit among PC gamers.
The game has already sold 1.3 million copies worldwide by 2020.
Grand Strategy Wargame
Hearts of Iron IV is described as a grand strategy wargame, or more popularly, grand strategy game (GSG). This implies that the game uses a 'grand strategy' – a long-term strategy employed by a nation involving national interests in war.
Grand strategy wargames can include a single war or a series of wars and make the player simulate controlling an entire nation in war.
This is made even further exciting with political and economic conflict and obvious military conflict.
Military Gameplay
The nations are set in WW2, in 1932 and 1939, and each possesses a unique military consisting of naval, aerial, and ground forces. The player can customize and organize these forces into divisions, each with a specific combination of men and equipment.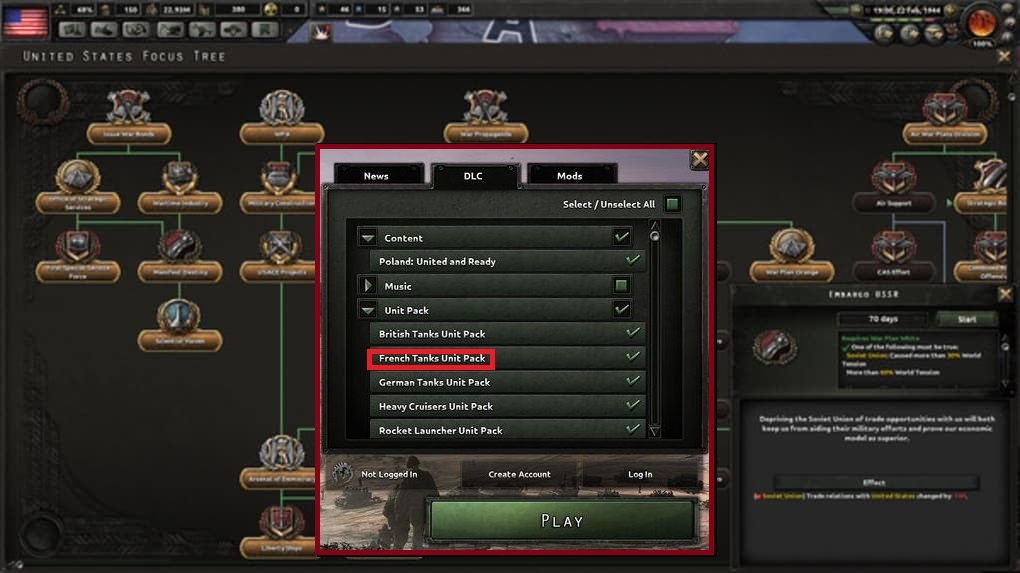 The land in the game is segregated into states, which further contain provinces, each with its own terrain, seas, and airspace. Enemy military divisions battle against each other among provinces. Military capability is adaptive and open to improvement with the help of experience and technological research.
Not just military equipment, but the game also incorporates civilian factories and goods, trade and commerce with other nations, and construction of buildings for the civilian population.
The game also utilizes the abstract concepts of mobilization and political power, both of which affect the nation's decisions and policies.
Diplomatic Relations
One of the features that make the gameplay of Hearts of Iron IV realistic and genuine is its usage of diplomatic relations. These include offers and requests for military access, non-aggression pacts, the creation of factions, and the staging of a coup.
Each nation can specify a political ideology for itself out of the following: democratic, fascist, communist, or non-aligned.
These ideologies are of deep significance while making international political decisions. Other interesting diplomatic details include the use of espionage in one of the expansions in the game.
Design Your Tanks And Planes
The list of compelling features that Hearts of Iron IV contains is endless. You can choose to play as any nation, big or small, involved in World War 2. Each of these nations features a completely unique identity to be developed by you.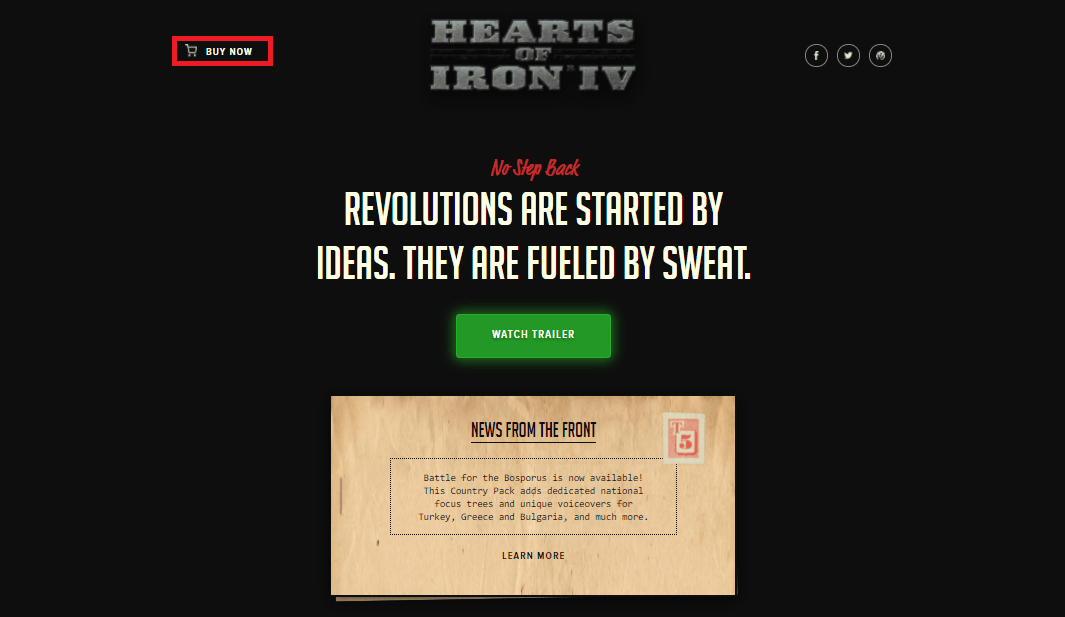 Unlike some warzone games, Hearts of Iron IV lets you specifically design tanks and planes for your nation. You can form factions and unions, deal with conflicts involving the trade of resources and even appoint ministers to your party.
Additional Features
The level of real-time war simulation that this game offers is in a different league altogether. The simulation is immersive and authentic and covers the nuances of real-time war in painstaking detail. Elements like non-aggression pacts and the ability to choose a national political ideology are evidence enough.
One of the game's top features is how it incorporates the concept of world tension, that is, how close the world is to war.
The number is on a scale of 1 to 100 and decreases and increases with acts of aggression and peace, respectively.
How To Download The Game
Hearts of Iron 4 by Paradox is compatible with Windows, Mac, and Linux OS. It is currently priced at 39.99 USD. The game can be safely downloaded either directly from the game's official website or from a video game distribution platform like Steam.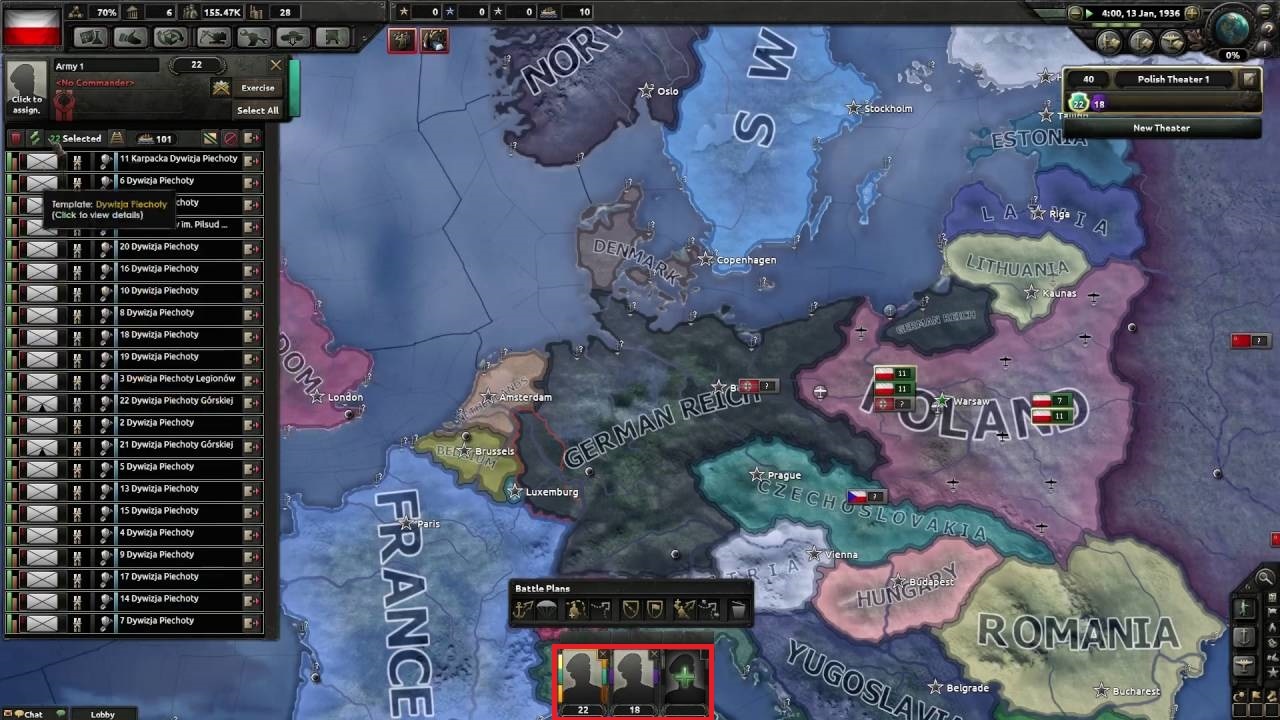 To download it from the website, open www.heartsofiron4.com and compare the required PC specifications for the game to run smoothly. If you are properly equipped, click on the Buy Now link and pay using your choice's payment option.
Post the transaction, click on the option to download the game to your PC by following the manufacturer's instructions. This involves selecting the PC location to which the game downloads.
Next, open the Install file, and once the game is installed, you are ready to play!
Through Steam
Steam is the largest video game distribution service worldwide. If you have never used Steam before, here is how to! Open the Steam website on the browser and create an account by clicking Join Steam and providing the necessary details.
Next, install the Steam client and log in to your account. Search for Hearts of Iron IV in the Steam Store, click on it and check the system requirements.
If the requirements are met, click on Next and Finish to download and install the game and start playing!
How To Start Playing The Game
The game's user interface may appear slightly complex for beginners due to the seemingly endless number of settings, options, counters, and meters.
Before clicking the Game Play button, adjust DLC, game modes, and video settings concerning display, resolution, and refresh rate.
Next, select either Single-player or Multiplayer mode, customize sound and gameplay details and choose the difficulty level.
Post Set Up
After this basic setup, you can move ahead by choosing a scenario and a nation. You are now part of a real-time WW2 simulation, with challenges, battles, and decisions that are as complex as they are enthralling.
To understand how to play the game better, get some help from some cool YouTube tutorials.
Tips To Ace The Game – For Beginners
Grand strategy warzone games can be extremely overwhelming for beginners, leaving them intimidated and exhausted a few hours into the game. Worry not because this section of the article contains premier tips for beginners to succeed at HoI IV. For starters, play a lot!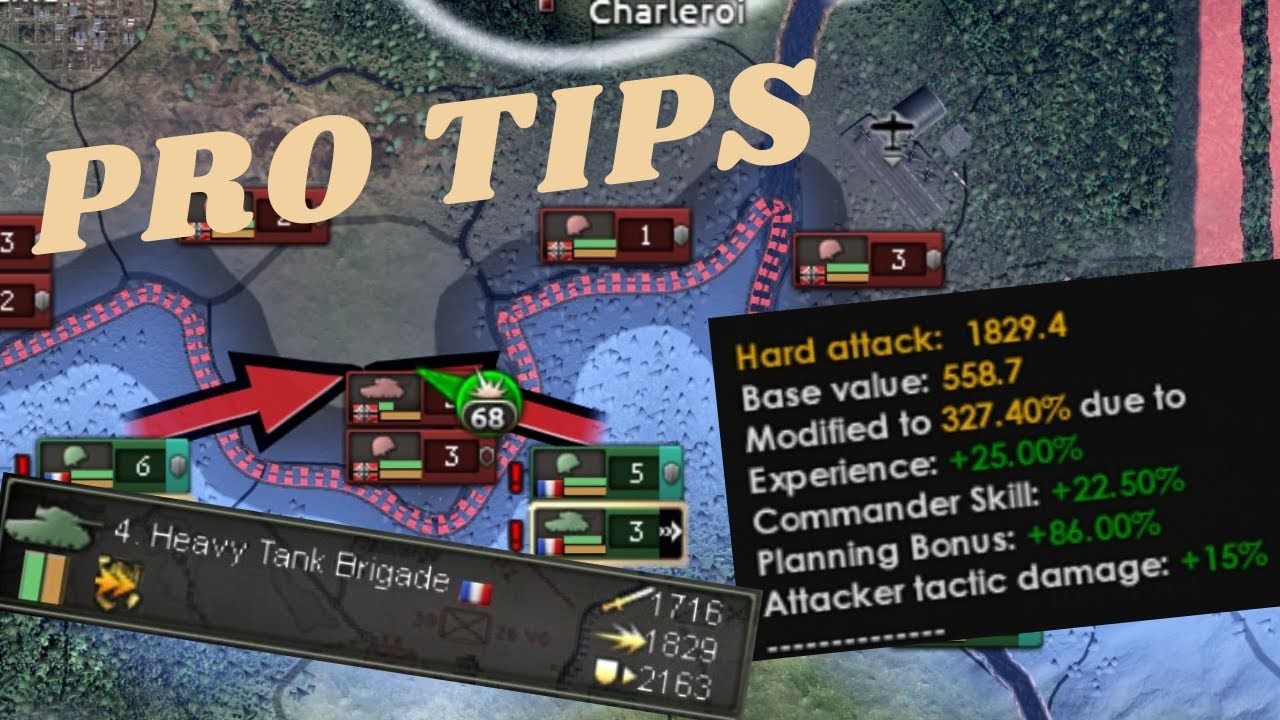 With elaborate historical fanfiction, cut-throat strategy, and insane turns of events spread out on one canvas, it is important to play a lot to learn a lot. Also, it is advisable to start playing the game in any of the minor countries instead of majors like Russia, Italy, and Germany.
This saves beginners from getting overwhelmed and lets them learn a lot about the game while staying away from the dangerous main action. Another helpful tip is to exercise military troops, which, although they consume equipment, make them superior at real battles.
Other Life-Saving Tips
Are you still struggling to find a footing in the complex game structure? Another life-saving tip includes being watchful of your nation's fuel resources. Almost all military equipment depends on fuel, and fuel depletion can result in massive penalties on the nation.
Again, just exercising troops in the same strategies, again and again, is not enough. Players, especially beginners, need to continuously train and upgrade during the course of the game.
This is because the military power and prowess of a nation directly affect its victory or defeat in World War.
Tips To Ace The Game – For Pros
Are you a pro at HoIIV looking for strategies to level up your game? The solution is right here! While the game details can be mastered only by playing repeatedly (which you probably have), read on for some advanced tips for your game.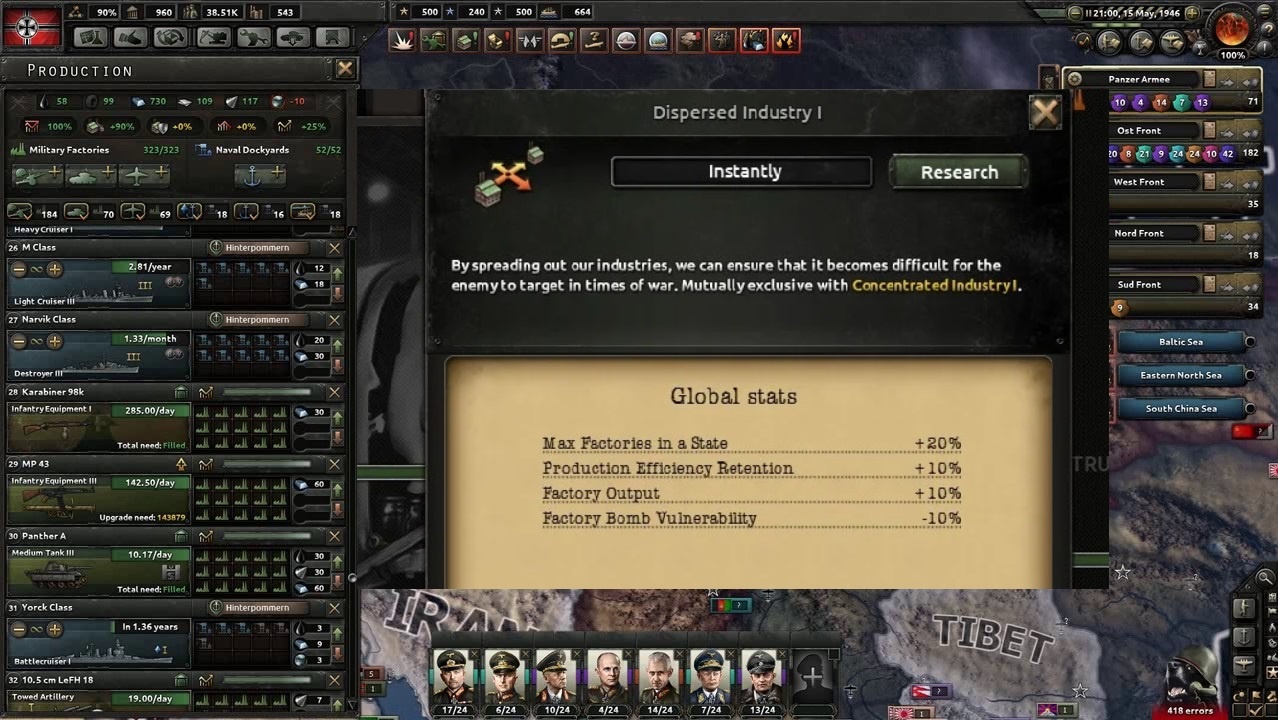 Did you start with a minor nation and regret the lesser number of research slots? Research is vital in staying two steps ahead of the enemy at all times.
Irrespective of your nation, it is always clever to prioritize National Focuses that provide additional slots.
Prioritizing Production Technology And Political Power
While you may be familiar with the above terms as a pro, are you aware of their significance? To level up, prioritize more on production technology to maintain a high level of efficiency throughout the game. Similarly, prioritize the increase of political power.
Political power increases at a base rate of +2 per day. This can be further increased by appointing advisors that grant bonuses to political powers.
Certain leaders in the game can help add a bonus to their nation's political power. For example, Hitler of Germany is associated with +25% political power in the game.
Conclusion
Hearts of Iron IV is one of the biggest commercial successes in the gaming industry and is the proud receiver of stellar reviews from game critics worldwide. Popular reviews describe the game as thrilling, representational, and at the same time, unimaginably complex. That, however, makes the game the masterpiece that it is.
Thus, this brings us to the end of the article on how to get a headstart into the world of Hearts of Iron 4 and ace it. However, we must remember that truly acing the game is enjoying every aspect of the game to the fullest and learning on the way.