The first Temple Run mobile game was an overnight smash-hit. Reaching millions of downloads in a few years, the game became so popular that it was only a matter of time before a sequel was produced.
This time, Temple Run 2 takes all that's fun of the first game and dials it up to 10 with new obstacles, new mechanics, fresh new abilities, power-ups, and upgrades.
Get to learn more about Temple Run 2, where to download the game, and how to play it in the article below.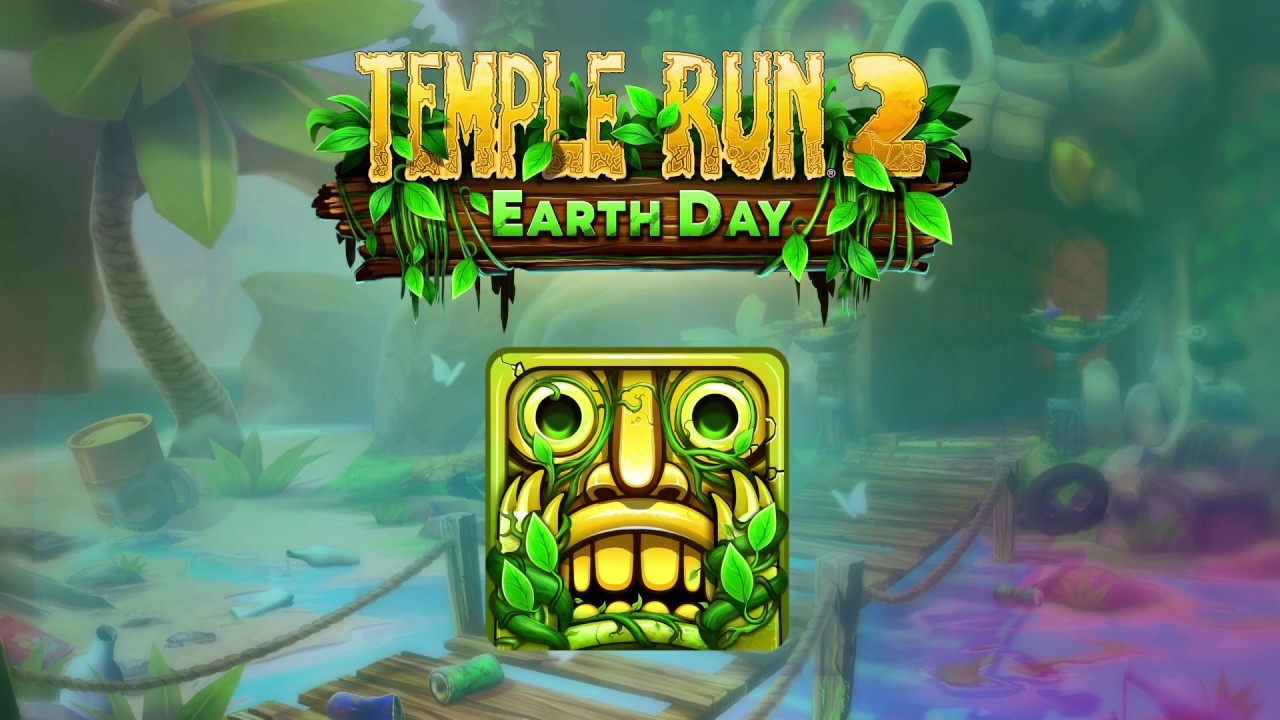 What is Temple Run 2?
Temple Run 2 is a popular endless running game developed by Imangi Studios. Backed by a more powerful engine, the game has upgraded its interface and made a few adjustments to the core mechanics.
Temple Run 2 also improved its graphics and made running across the ruins of ancient temples even more exciting and breath-taking at the same time.
Temple Run 2 has once again redefined the genre that the first Temple Run game has started. With new mechanics, abilities, and more, players enjoy a more immersive experience with their chosen character in the game.
Where to Download
You can download the game through the Google Play Store or the App Store for Android and iOS devices. Once you downloaded the game, sign up using your social media accounts to get bonuses and rewards in the game.
The game also contains ads and other in-game items that will be purchased using real money.
Gameplay and Features
Apart from the upgraded graphics, Temple Run 2 will immediately notice the new and improved environment. Run through ancient temples and abandoned mines or slide through obstacles situated in the middle of the jungle.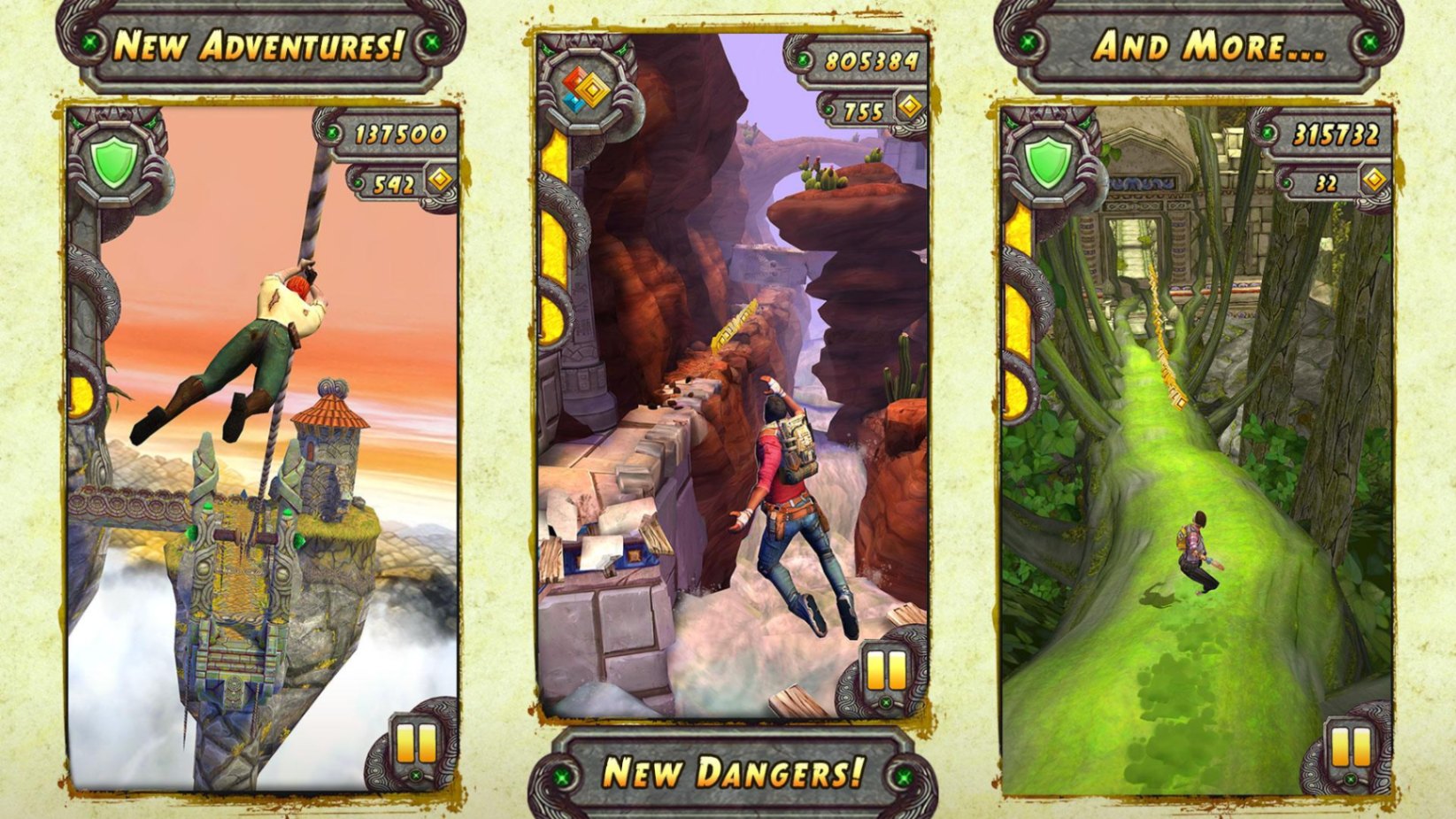 New obstacles are added into the game, making it even more challenging to play for seasoned players of Temple Run. Get special powers for each character and upgrade them using the resources that you have collected.
More power-ups and even more rewards await those who take risks.
Difference Between Temple Run and Temple Run 2
One of the few major differences between the first game and Temple Run 2 is the game's core mechanics. In the first game, you get to slide under fire lines or jump over obstacles or slide through stone paths, whereas in Temple Run 2, in addition to the mechanics in the first game, several more are being added, such as zipping through rope lines and riding on mine carts.
You also get to choose four new characters in Temple Run 2, and they will have new abilities and power-ups to choose from. The last major difference between both games is that one gigantic monkey is now chasing you instead of the seven demon monkeys in the first game.
Tips to Play
Much like the original game, Temple Run 2 has almost the same mechanics, but the settings and a few key improvements are introduced. The sequel game still lets you run through the ancient shrines while being chased by a rampaging monkey; this time, you will encounter many obstacles, different power-ups, and many more.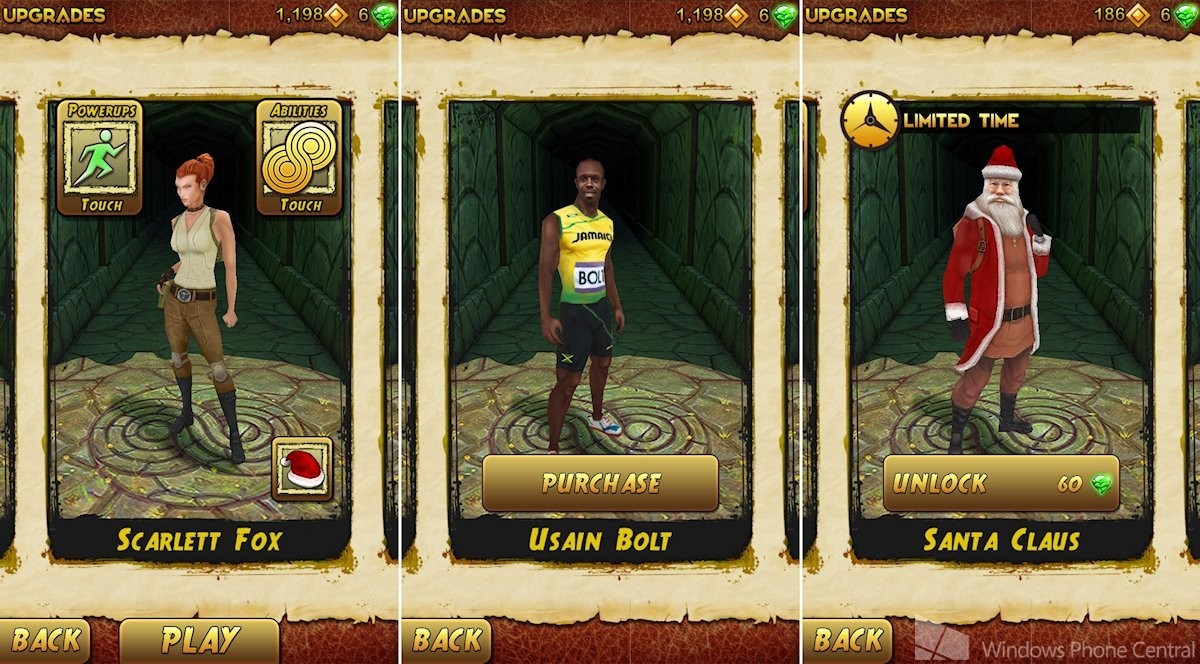 Here are some tips when you play Temple Run 2 and make the most out of the game.
One Step Ahead
In playing Temple Run 2, it pays to be one step ahead of the game. Keep your eyes on what's about to come so you can navigate the game fluidly. You will notice that at the early stages of the game, the obstacles are seen a mile away and come at you slowly, but this is deliberately done to get the hang of the game.
As soon as you start taking those higher levels, obstacles begin coming quicker, and the game becomes difficult. Make sure to keep a close eye on what's ahead of you, so you have time to react to any incoming danger.
Keep Safe
Collecting coins can only do so much within the game. While it is still an essential thing to do in the game, collecting coins should only be a secondary objective to your life. Ensure that while you are running away from your enemy, you also get to collect coins and stay relatively safe.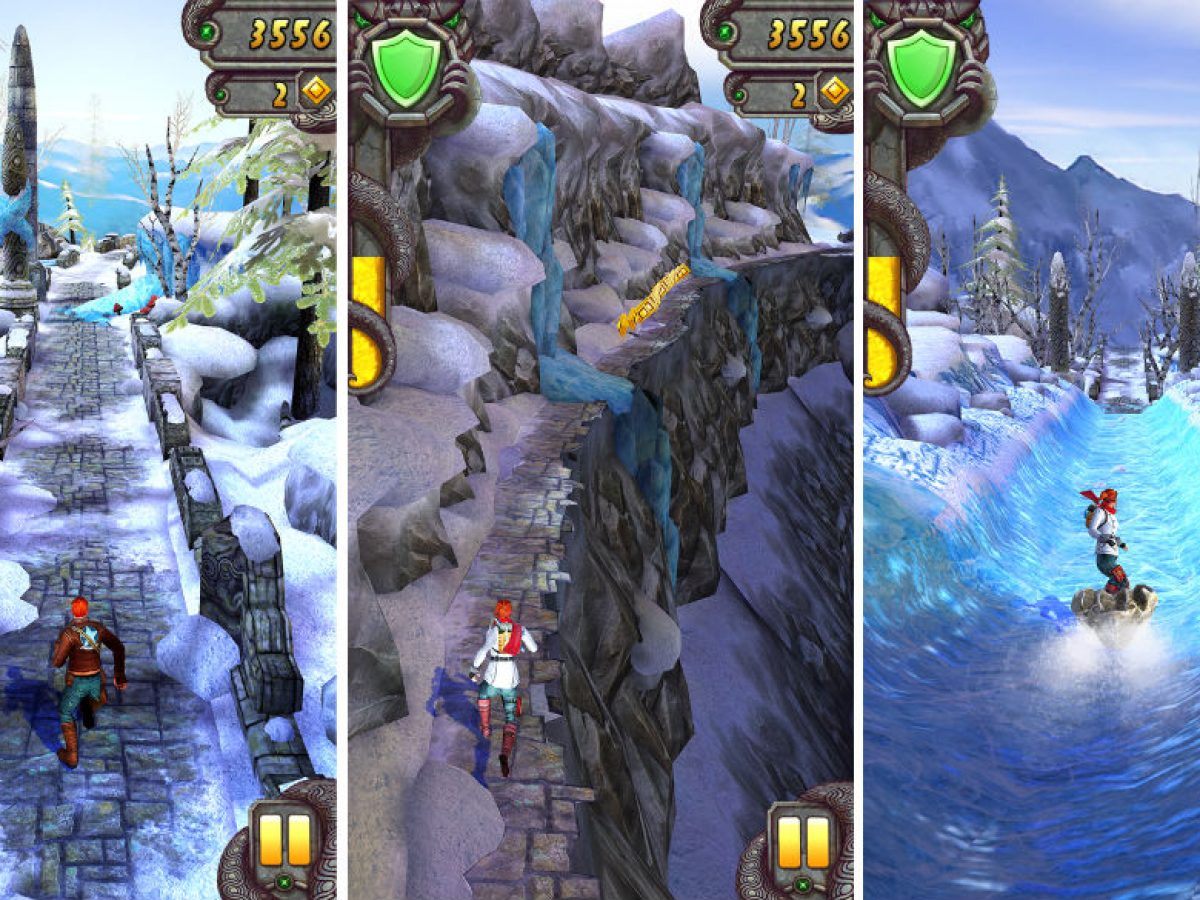 When you are already far enough from the enemy, you can start focusing on collecting coins. Just be sure that you have created a safe distance to worry less about your life and concentrate on collecting more coins for your collections.
Prioritize Green Gems
Speaking of collecting coins, they are not the only items you will be getting when playing the game. Green gems are a rare item that you can use to resurrect your character. Most of the time, they are placed in hard-to-reach areas, so you will have to risk going for them when running.
These special gems will resurrect you right on the spot, and you don't lose all of your progress and coins at the same time. You may do this every round, but using them wisely, especially in the more difficult stages in the game, is highly recommended.
Choose Power-Ups Wisely
In this game app, you get to choose different power-ups, such as a shield that will protect you from damage or have a magnet that will automatically collect all the coins. You can also choose a boost that will launch you forward. The caveat is you only get to use one for each run, so you need to choose wisely.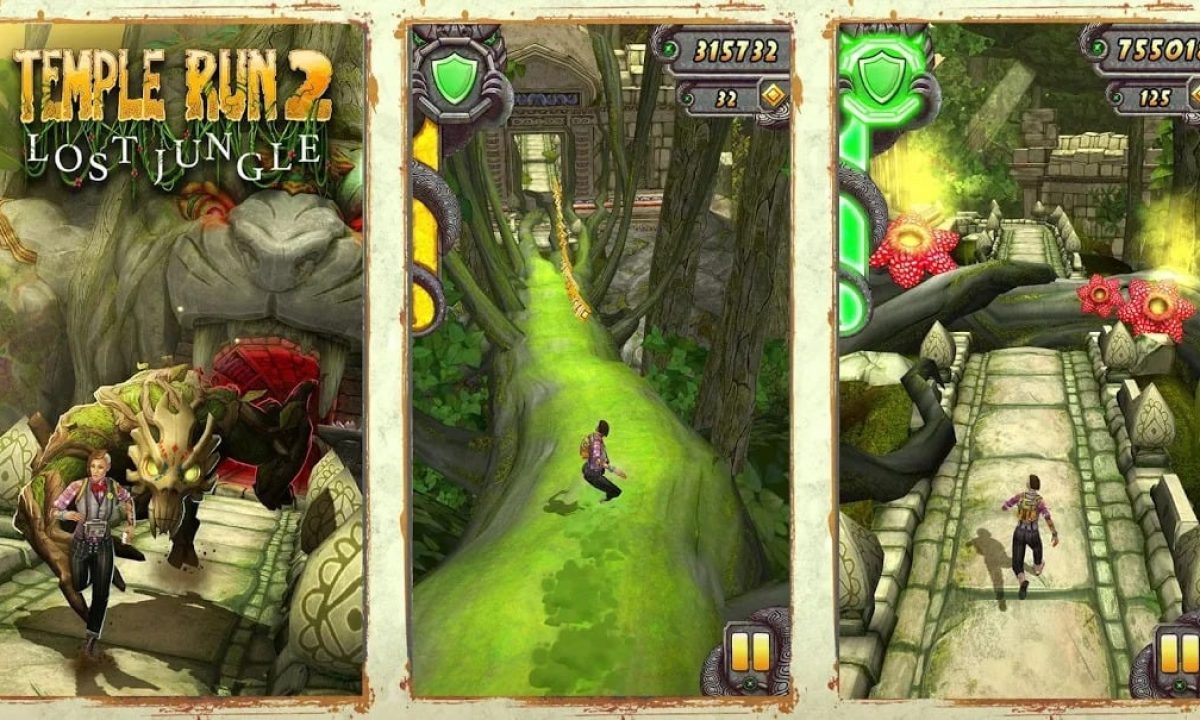 The highly recommended power-up is a boost since it will make you invulnerable for its entire duration. While you are being launched in the air and you begin to run fast, you also turn corners and run through different obstacles without taking damage.
Boost helps create distance from the chasing monkey, so it is always the best power-up to choose.
Upgrade Your Abilities
Temple Run 2 offers different kinds of abilities for your character. You may have the option to upgrade all of your abilities, but it is always best to choose at least two or three to focus on. One particular ability you need to focus on is the coin magnet ability which allows you to earn coins much faster.
Another great ability to upgrade as soon as possible is the boost distance ability, where it improves the distance covered by the power-up. Spending an upgrade or two in this ability will further improve the power-up, thus creating even more distance from your opponent.
Get Free Coins
Before you start the game, make sure to follow and like the game on all social media platforms. This will give you an extra 250 coins for free and without any extra work done. You can also check out the in-game store and choose to Get Free Stuff to collect your free coins.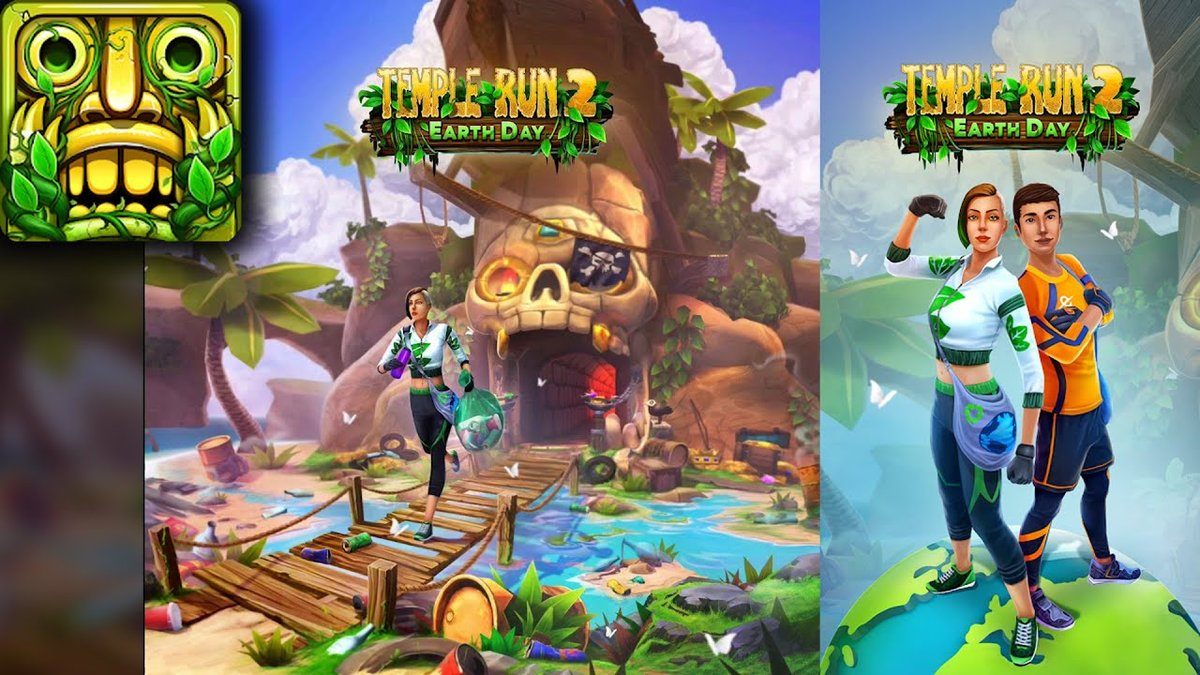 Always make sure that you connect the game to your social media account, and like their official page, so you get freebies. If you like them on Facebook, you get an extra gem. Don't miss out on these freebies.
Check Your Objectives
Now that you have collected enough coins and gems to start the game make sure that you also check each objective before you begin running. Each objective in the game is different, and it will require you to do something in-game or achieve a certain feat.
Once you complete the objectives, you will be rewarded with either coins or other items. Sometimes, fulfilling all the objectives will also increase your score exponentially, depending on how well you have done in the game.
Never forget to check your objectives and achieve them as soon as possible to reap the rewards.
Time Your Jumps
As soon as you get to the more difficult stages in the game, you will discover more ingenious traps and difficult obstacles to cross. You may run into double obstacles, which are extremely difficult to pass and can take a lot of your time.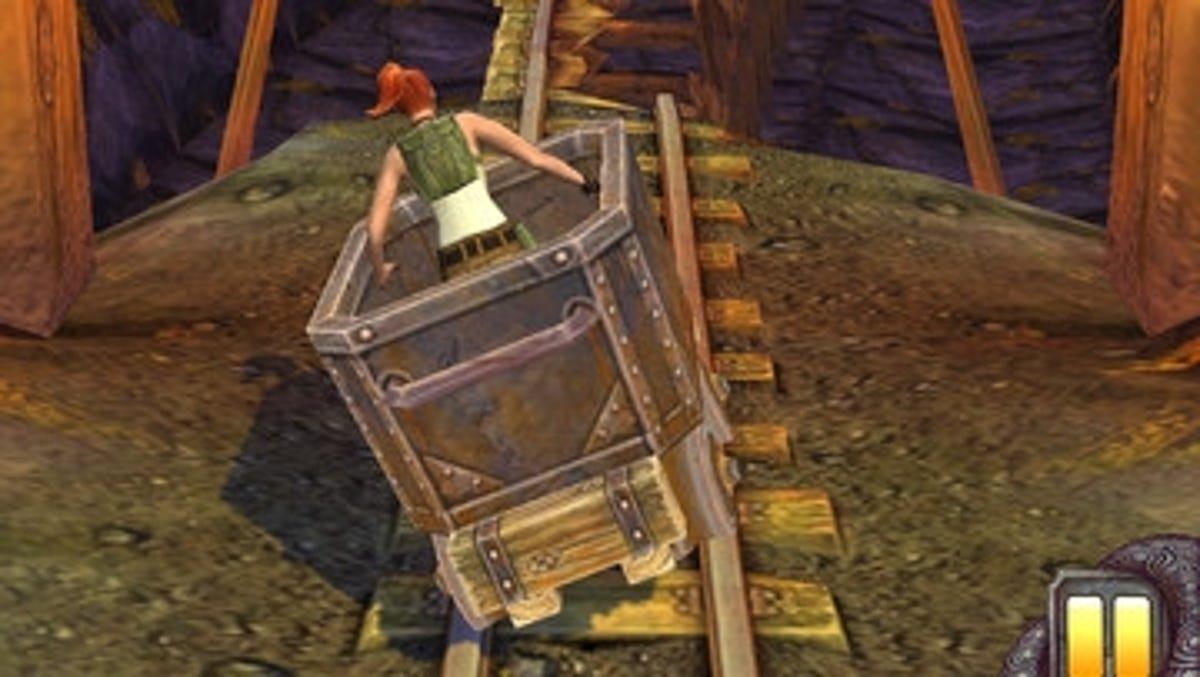 Practice timing your jumps correctly, so you create distance to cross over double obstacles. You don't need the luck to be on your side when you already have the skill. Make sure to practice until you are good enough, as the game has a lot of double obstacles the longer you play.
Tilt Your Cart
The underground areas in the game can be pretty tough, especially when you get into the deeper portions. It can be difficult to master especially when you are using the cart. If you want to have a higher chance of succeeding and completing this area, tilt your cart to the side.
This is highly advisable to do if you want to get to those hard-to-reach gems in the game. Make sure to keep an eye on the path in front of you as there are still obstacles that you need to dodge while tilting the cart.
Conclusion
Everybody's favorite runner just got an upgrade, and it's time for you to show that you are truly a skilled gamer in Temple Run 2. With the help of the tips mentioned above, you should be on your way to a great start.