While many often choose to play games on their console and PC, a group of people enjoy playing on their mobile phones. Mobile games have been on the rise lately because they do not consume a lot of your time, and they are often straightforward to play.
Many of the mobile games today are often very simple and do not offer diversity. However, once in a while, there are a few gems that pop up and are worth investing your time playing. Here are some of the best games within the mobile genre.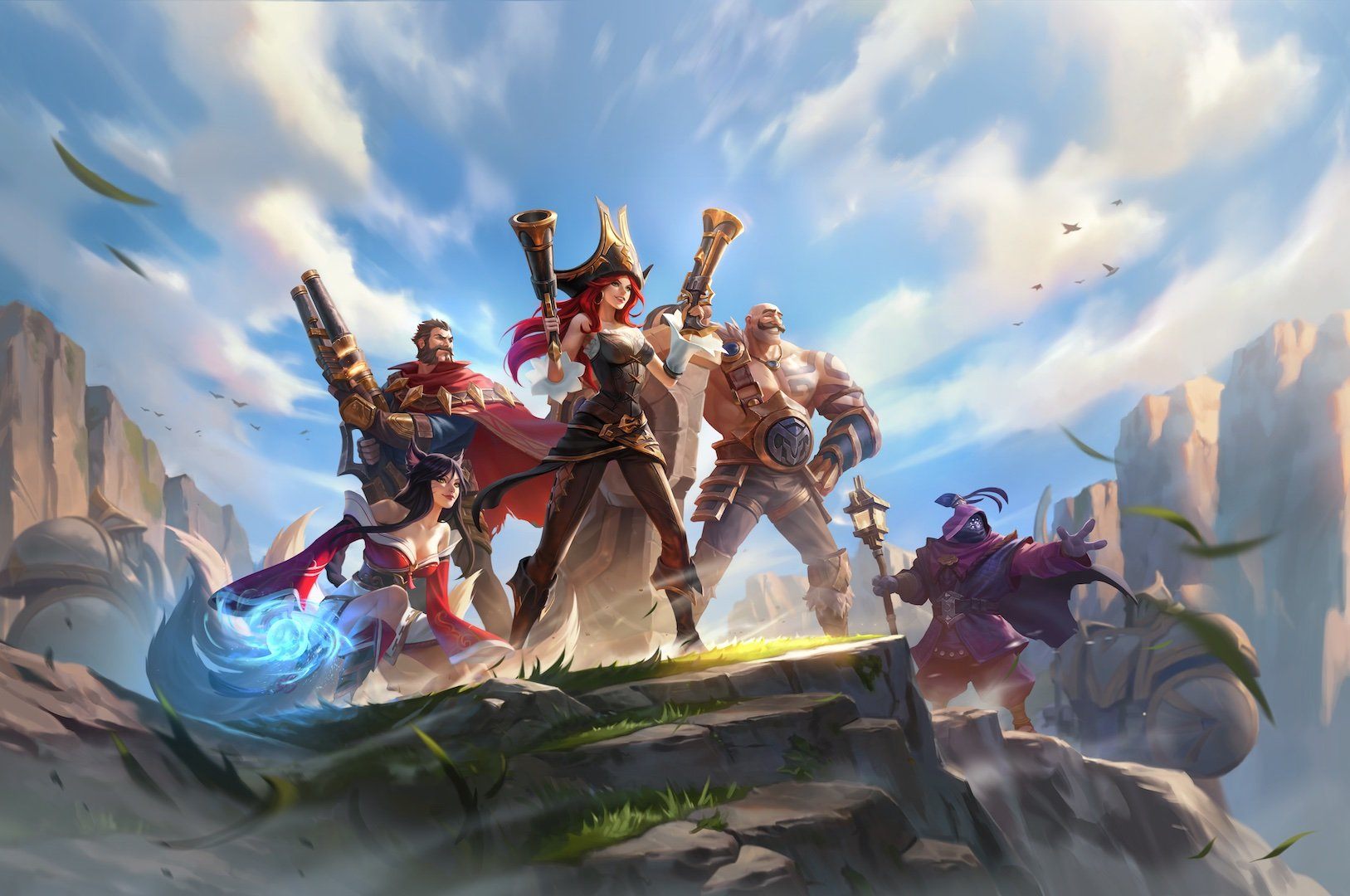 League Of Legends: Wild Rift
Easily one of the best releases within the mobile MOBA or multiplayer online battle arena genre, League of Legends: Wild Rift is the mobile version of the trendy PC MOBA game League of Legends.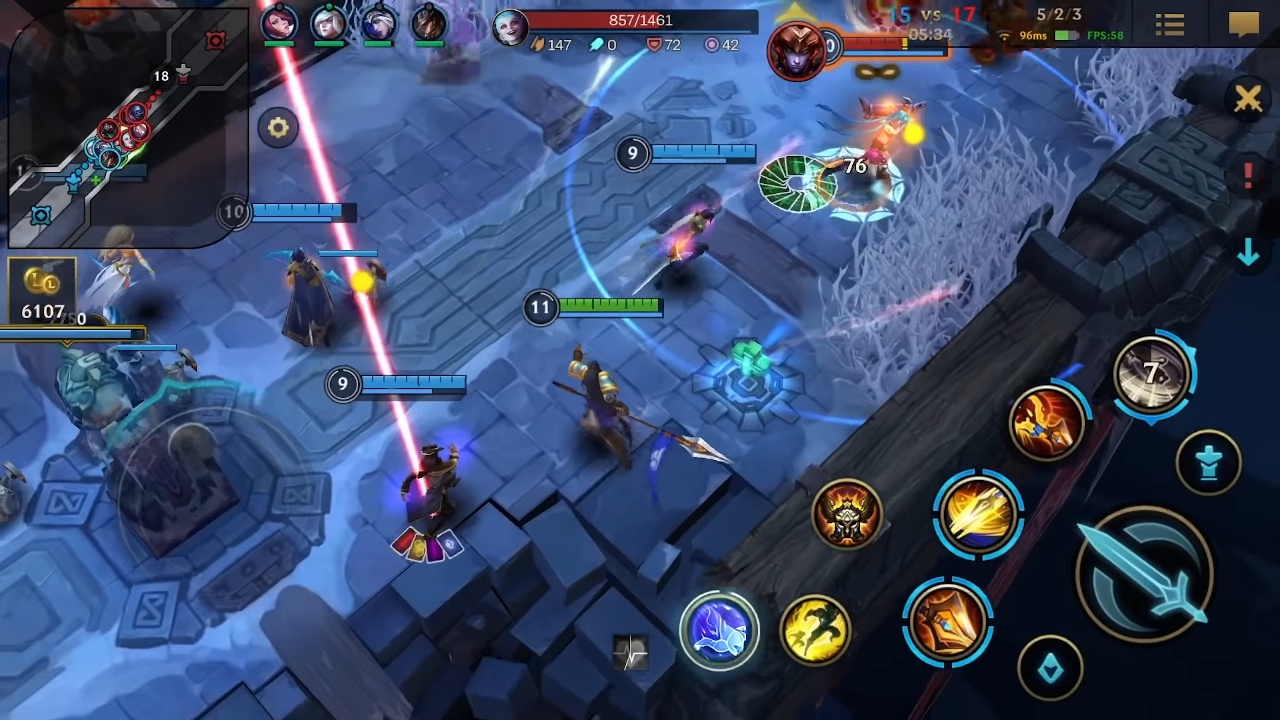 The game features over 60 different champions based on their PC version, with more coming shortly. Expect the same shenanigans and highlight plays, except it is done within your mobile phone. Set in Summoner's Rift, two teams of five players pick their champion and must battle within the map to destroy the enemy Nexus.
The team that destroys the Nexus first wins the game. Along the way, players will have to contend with defensive structures such as towers, minions and grab objectives like slaying dragons and the formidable Baron Nashor for extra buffs.
To download Wild Rift, head over to Google Play Store if you have an Android device or the App Store for those who have an iOS device. Tap Install or Download to begin downloading the game and wait for it to install on your phone. Launch the app to start your journey through the tutorial.
Warhammer: Odyssey
Warhammer: Odyssey is a massively multiplayer online role-playing game from MX Media and is based on the Warhammer franchise. Create a hero from up to 6 different classes to choose from, including Archmage, Warrior Priest, Engineer, Slayer, Shadow Warrior, and Witch Hunter.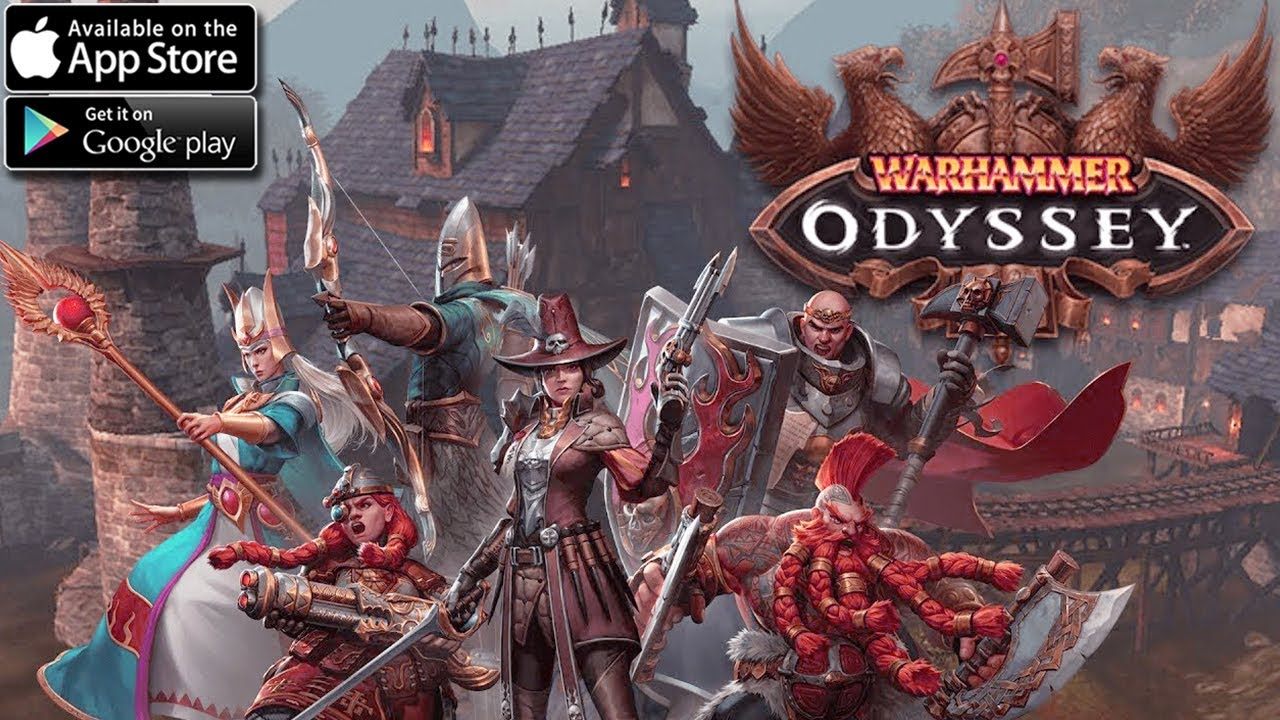 Warhammer: Odyssey harkens back to the old Warhammer MMO game, where thousands of players have played the game in its prime. The nostalgic experience while playing Warhammer: Odyssey is enough to keep you interested, but the game has more features in its mobile version.
The game does not follow the usual daily questing system like many other mobile MMOs, but instead, it gives you main and side quests to fulfill by talking to different NPCs in the game. The majority of the game will be more on grinding for loot and killing monsters along the way, just like the classic MMORPG.
The game is available for download at the Google Play Store for Android devices and the App Store for iOS devices.
Genshin Impact
Set in an open-world where danger lurks in every corner, Genshin Impact is a fun role-playing game that has taken the world by surprise. The cute anime-style RPG rose in popularity even before it was released due to its graphic design and gameplay.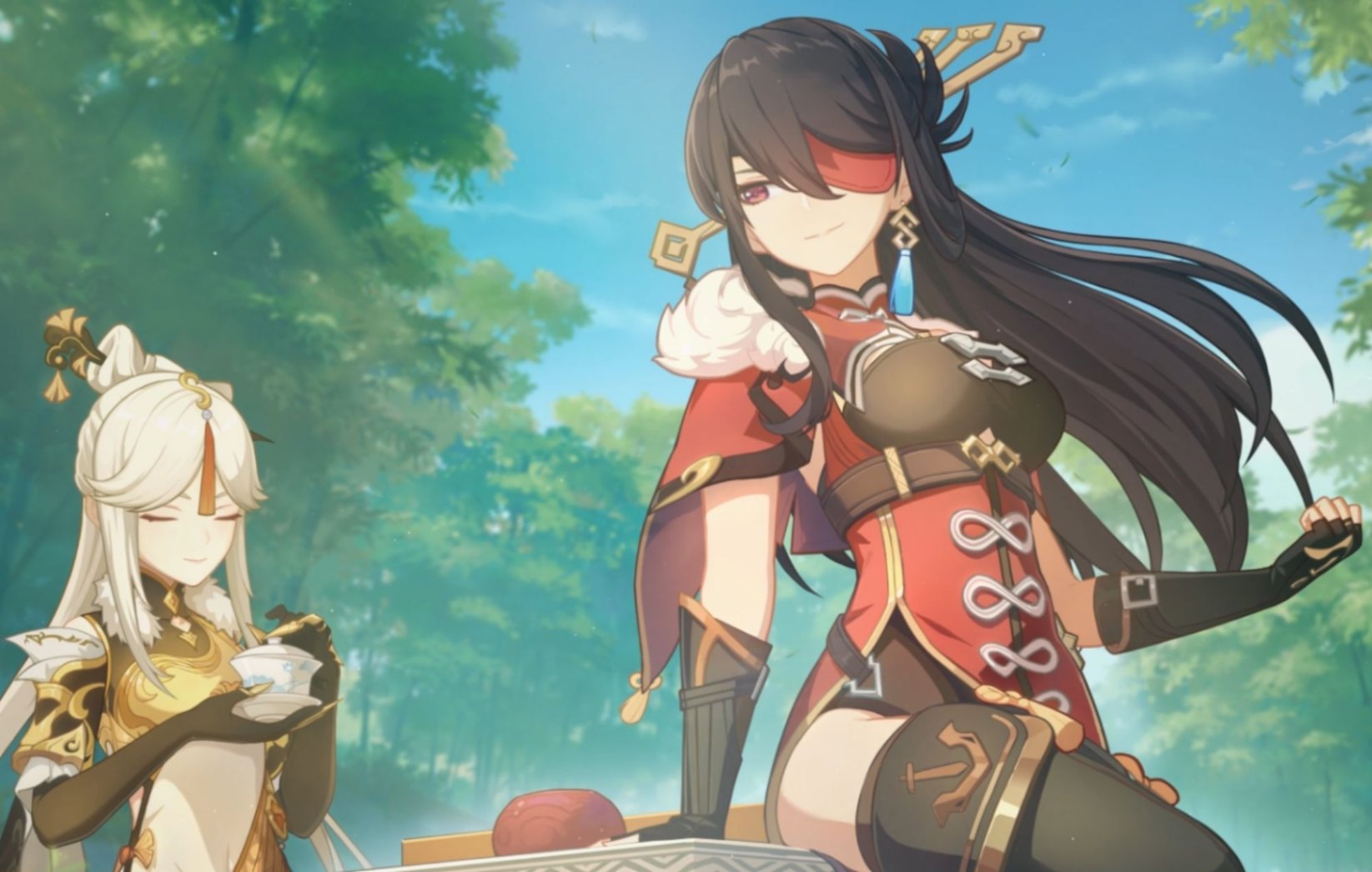 In the game, you get to play as a traveler who travels around the world searching for your lost sibling. The game itself is a triumph in graphics, design, and gameplay. As you progress through the game, you get to meet different characters and allow them to join your party and control them during battle.
You may also acquire different characters using in-game currency and roll a dice to get a chance to pick the character that you like. Each character in the game offers different play styles, and each character has a unique element that is used during battle.
Apart from its amazing combat system, Genshin Impact also prides itself on the landscape's amazing visuals, fun puzzles to solve and seek treasures through exploration. For those who are interested, Genshin Impact is available on both Android and iOS devices.
Among Us
Among Us is a popular mobile game where players control a crew member who must unravel a mystery in finding who the real killer or killers in the game are. This whodunnit game has been a phenomenon that has been a staple in streaming sites like Twitch and YouTube with celebrities playing the game.
Available for download on all mobile devices, Among Us is a free-to-play mobile game that features three maps and a lot of cosmetic items for purchase.
Levelhead
Levelhead is a 2D platformer game where players get to create their scenarios through using traps, machines, and other puzzles that make each level unique. Craft your level and share it with other players or with the rest of the world.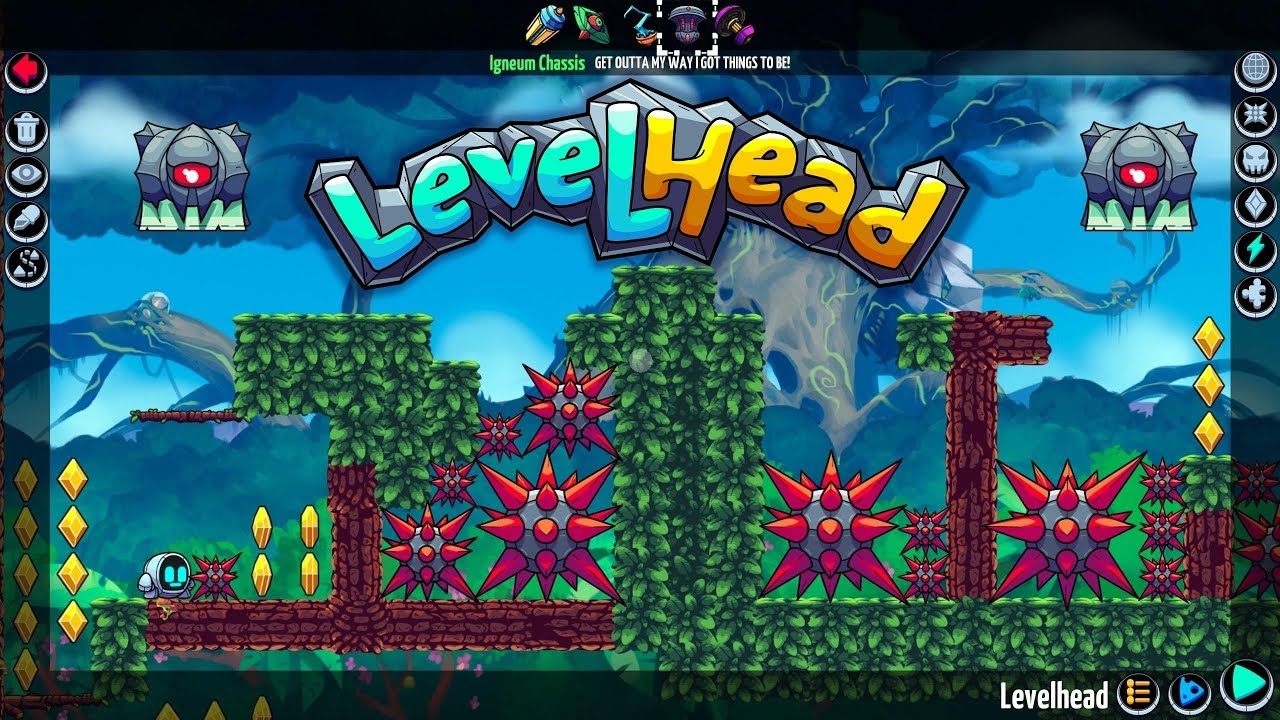 Complete challenges and the main campaign by using a delivery robot to jump, run, and blast your way through different platforms and obstacles. With a rating of more than 4.4 stars at the Google Play Store, Levelhead is a clever, fun, and challenging platformer mobile game that everyone should be playing.
Pokemon Go
Pokemon Go is an AR mobile game developed by Niantic together with Nintendo and the Pokemon Company. Currently available for all mobile devices, including Android and iOS, the game can be downloaded at the Google Play Store and the App Store.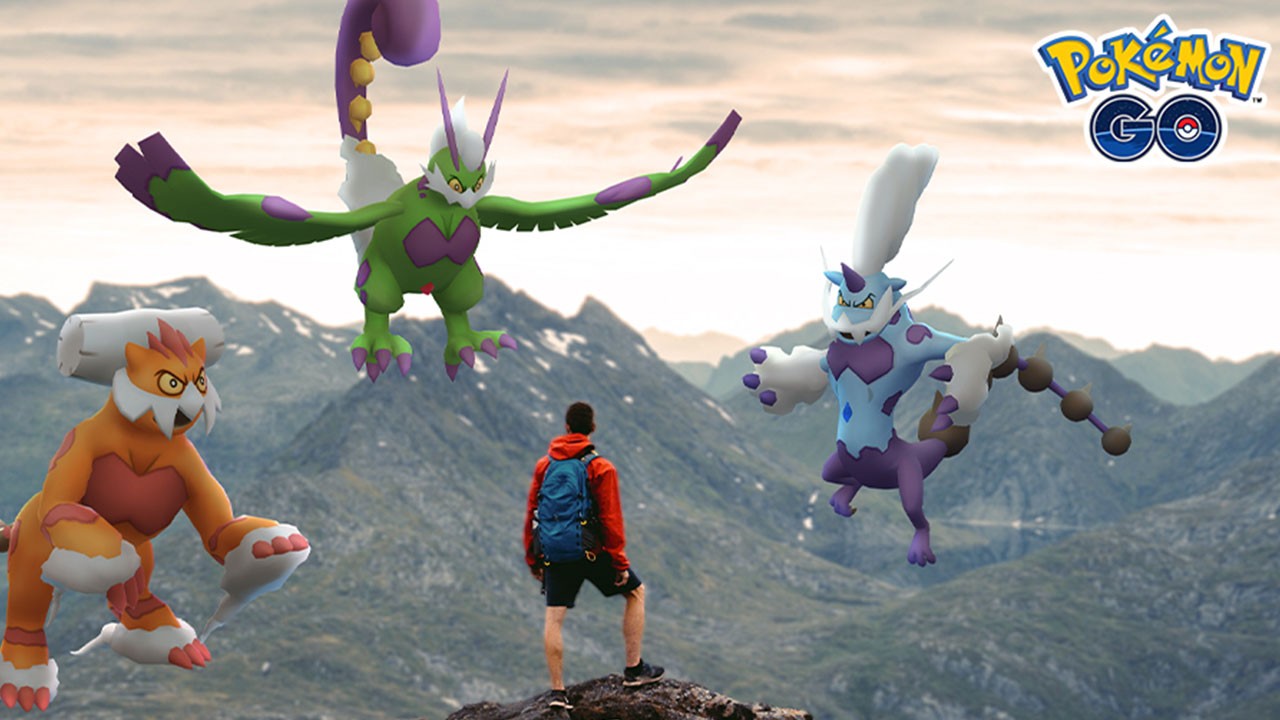 Pokemon Go uses the mobile device and its GPS to locate different Pokemon in real areas, and players can capture them once they are in the vicinity.
Praised for its enjoyable experience and its promotion of exercise, Pokemon Go became one of the most popular mobile games worldwide, garnering more than 600 million installs. In 2020 alone, the game earned around $1.92 billion in revenue.
Call Of Duty Mobile
Developed by TiMi Studios, Call of Duty Mobile was released in October of 2019 and made immediate rounds across the gaming community for its well throughout gameplay and mechanics. The mobile version offers a multiplayer mode and the infamous battle royale mode, where the game pits 100 players in a last-man-standing scenario.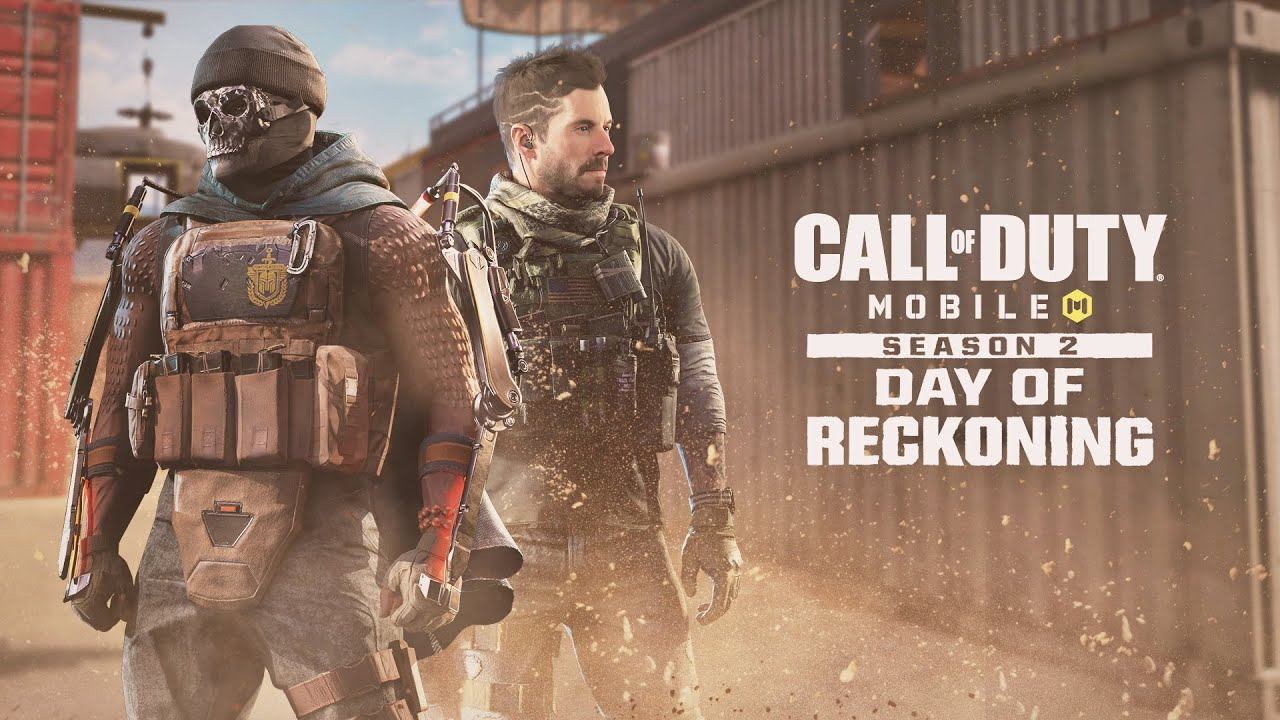 The mobile game has been received positively by both fans of the original game and critics. CoD Mobile offers a very rewarding experience for new players, unlike many other shooter mobile games.
Currently available in both Google Play Store and the App Store, the game has reached over 270 million downloads making it one of the best and most popular mobile shooter games globally.
Diablo Immortal
Diablo Immortal is an upcoming mobile game from Blizzard that takes place within the Diablo universe. Set in between the events of the second and third Diablo game, Diablo Immortal follows the adventure of the players as they search and destroy shards of Worldstone across the world to prevent a catastrophic disaster from happening.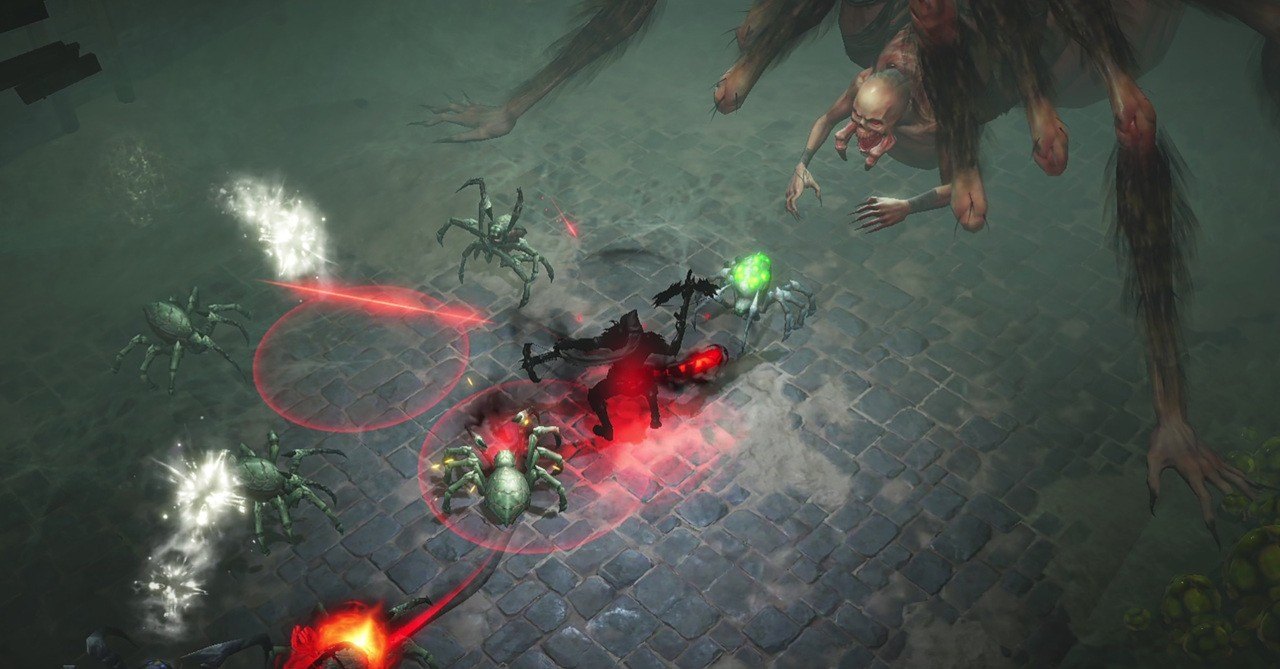 With all of its controversy upon announcement, Diablo Immortal has quietly been in development for several years now, and different sources point out the eventual release of the game later this year. You can join the different beta tests for the game by pre-registering at the Google Play Store and the App Store.
Florence
Let's pull things back a bit and do a 360 on all the action-adventure games featured on this list. Florence is a narrative mobile game that lets you take control of our lovely protagonist as she searches for the love of her life. The player gets to live a very routine life but is suddenly upended when she meets Krish.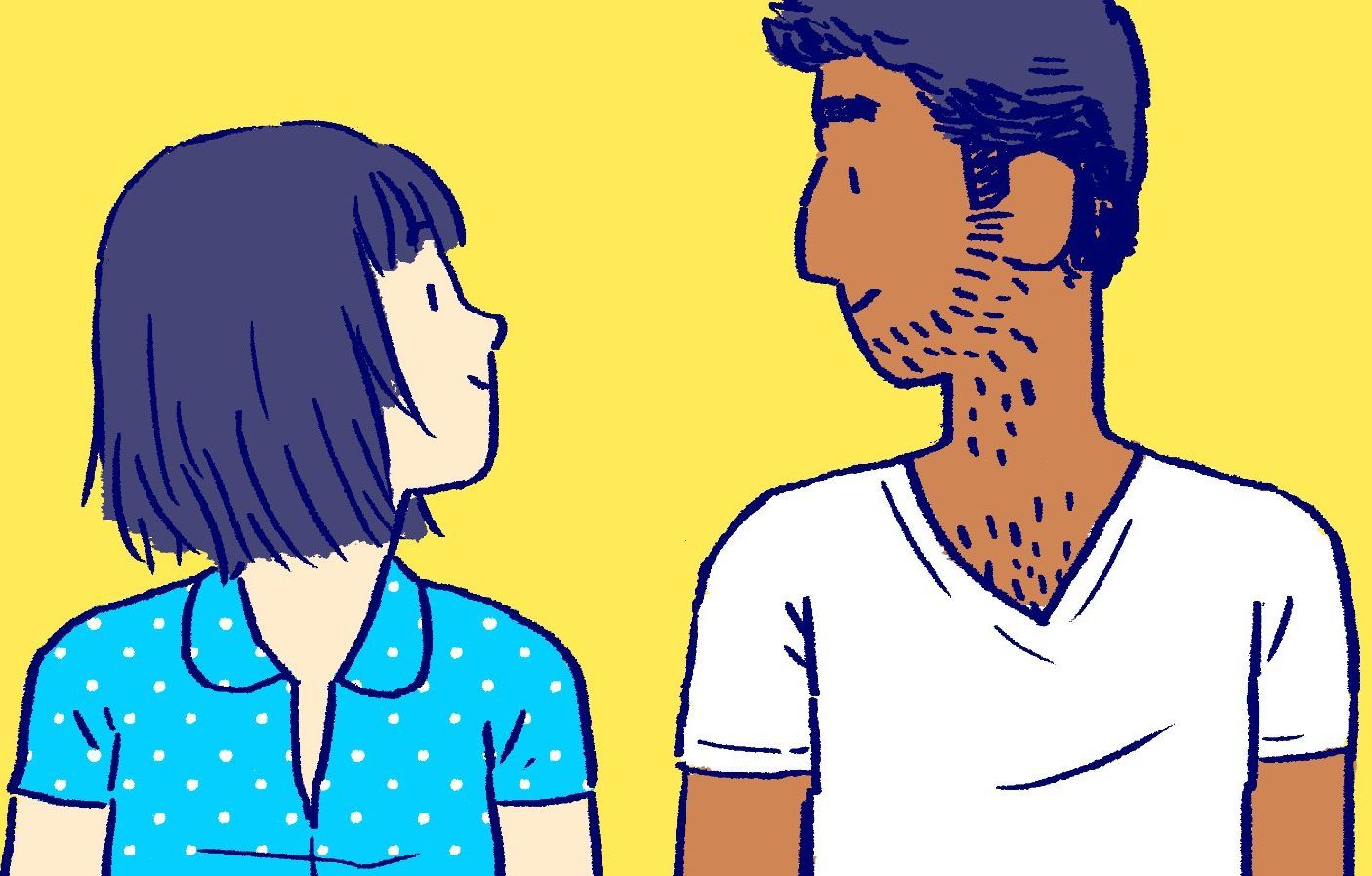 Through a series of flirting and fighting, you get to control how the narrative for our protagonist goes. Whether she feels intimate with her partner or if you want to live a single life, it is up to you. This unique mobile narrative game truly left us wanting more.
Hearthstone
Even after several years from its release, Hearthstone remains the king of mobile collectible trading card games. Players get to choose a themed deck and play against another player. From summoning monsters to slinging spells, Hearthstone presents a turn-based strategy card game that has innovated the genre repeatedly.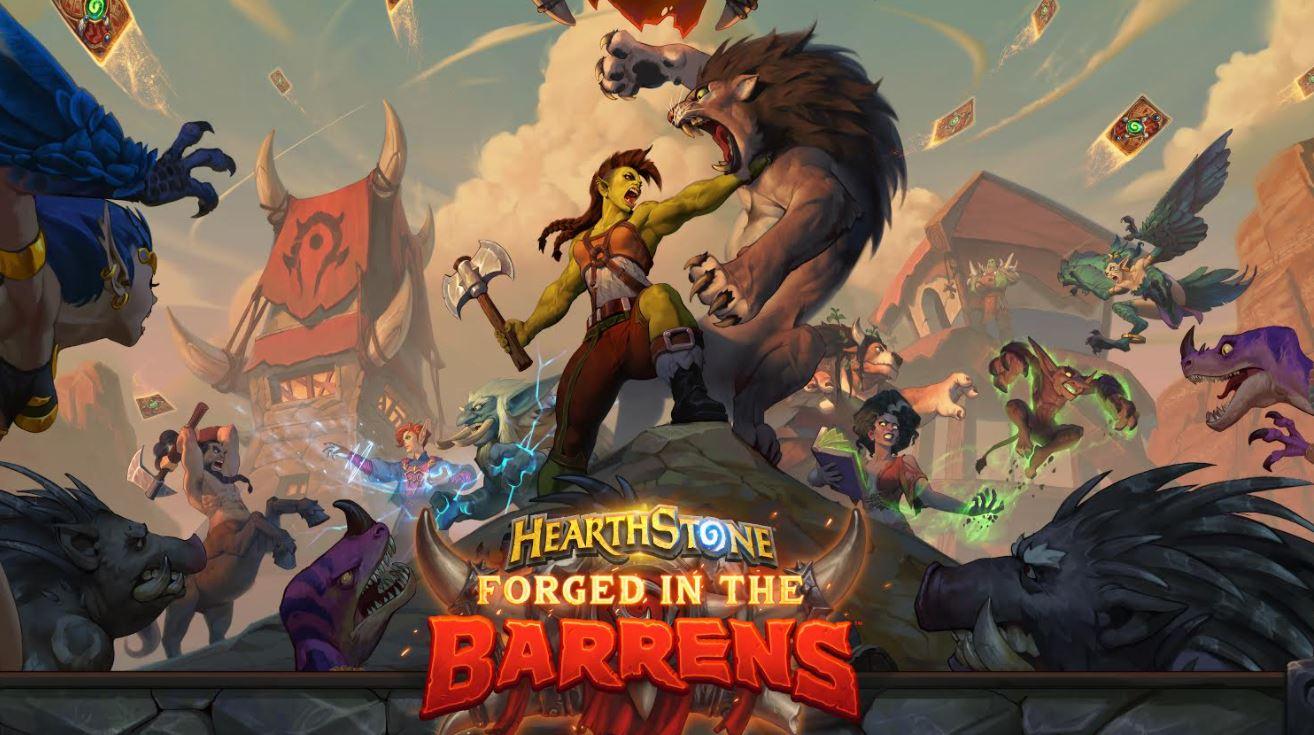 Hearthstone is currently available for download at the Google Play Store and the App Store.
PlayerUnknown's Battleground Mobile
After becoming the genre-defining game on PC, it was only a matter of time before PUBG was made available for mobile play. PUBG Mobile immediately became one of the most played and most downloaded games since its release and has since been a very lucrative game for its developers.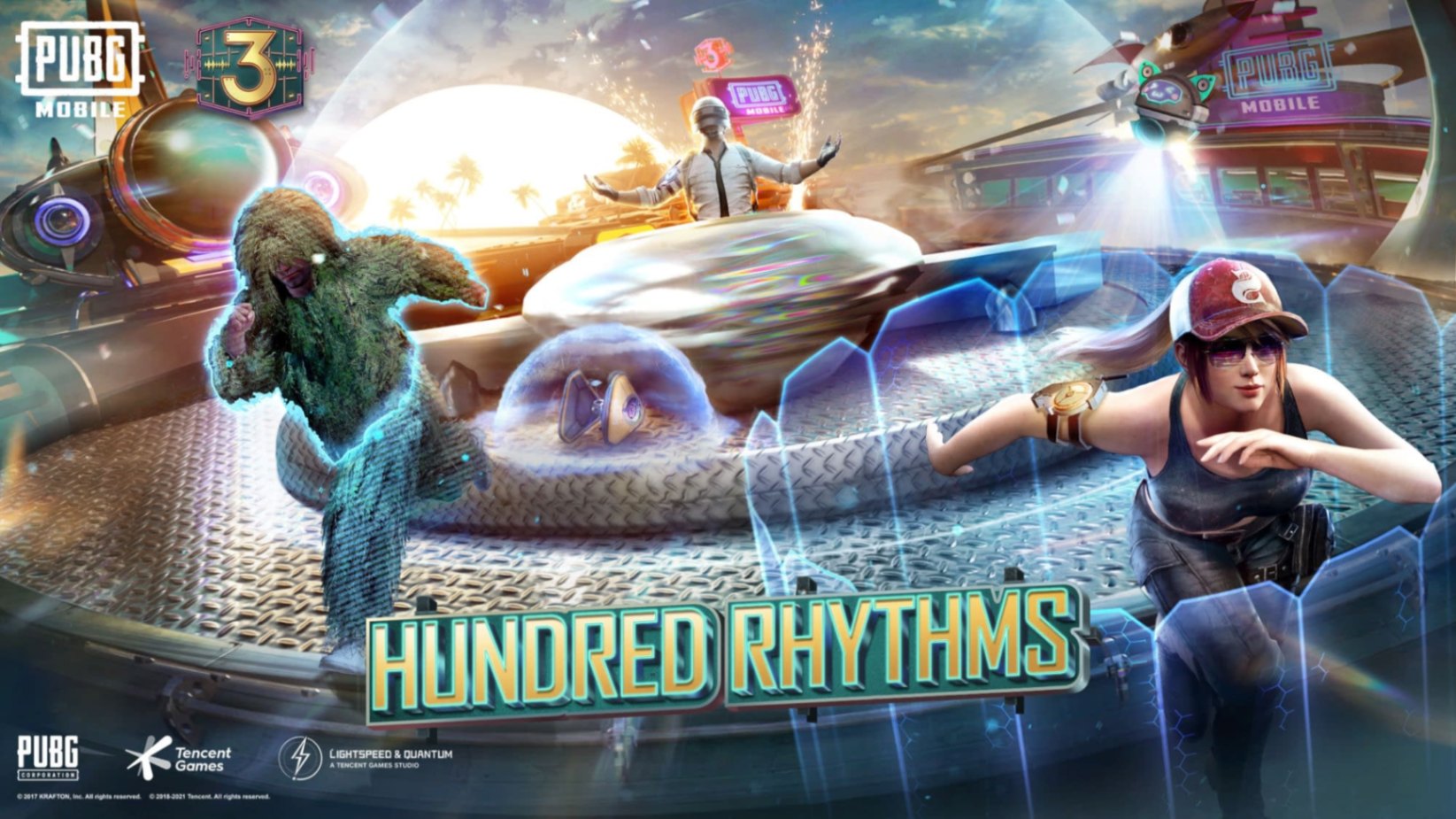 The game still retains the "be the last one to survive" gameplay but offers a faster pace than its PC counterpart. PUBG Mobile continues to dominate the mobile game scene with online tournaments held left and right and worldwide.
The game is made available for download at the Google Play Store and the App Store.
The Room
The Room is a puzzle video game that was initially developed for the iOS platform. It was later released on the Google Play Store and expanded to many sequels. The game has sold more than 6.5 million copies and has remained one of the most popular puzzle mobile games ever.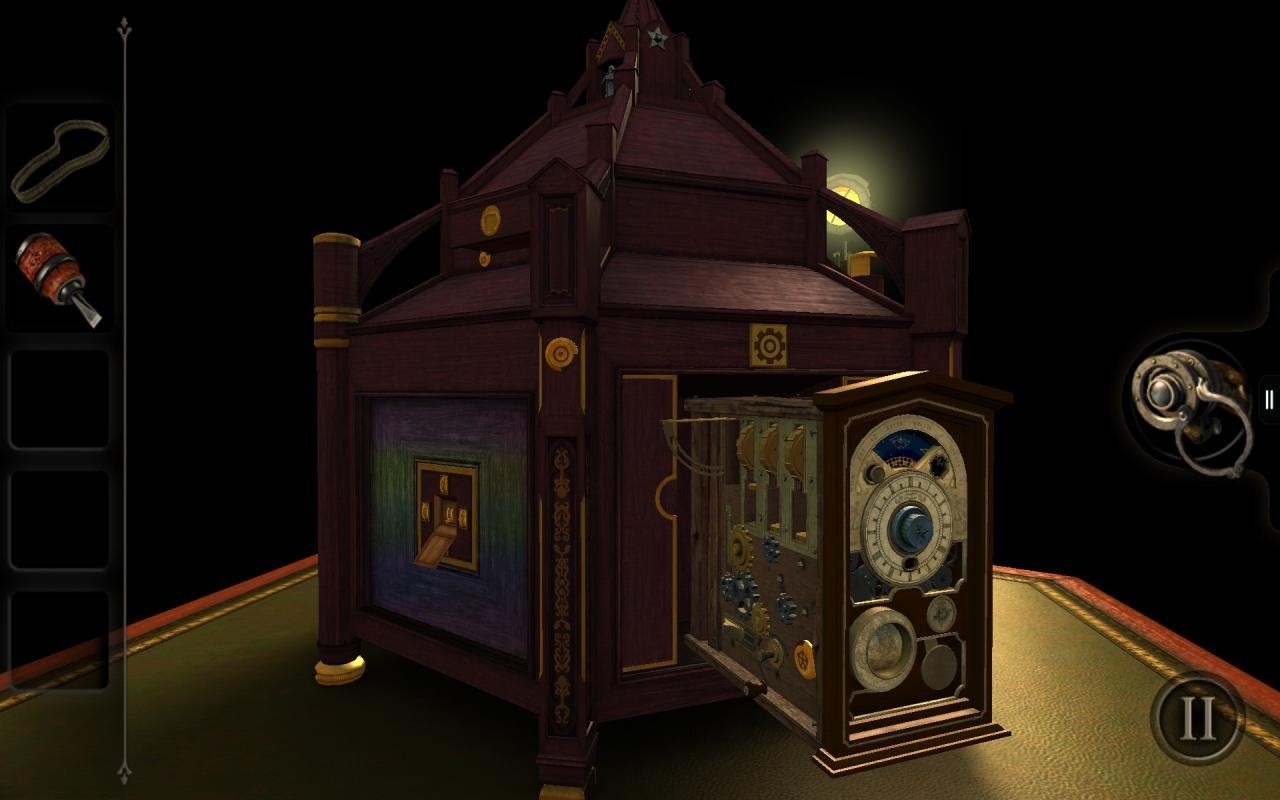 In the game, players must follow instructions to solve a mysterious puzzle box while examining the box and its surroundings for clues. The player has an inventory where items are stored, and as each layer of the box is solved, the game becomes progressively more difficult and complex, making it more challenging to solve.
Harry Potter: Hogwarts Mystery
Harry Potter: Hogwarts Mystery is a narrative mobile game where you get to play as a student at Hogwarts School of Witchcraft and Wizardry. You will be sorted into different houses, play Quidditch, learn to cast spells, form friendships, and rivalry among your classmates.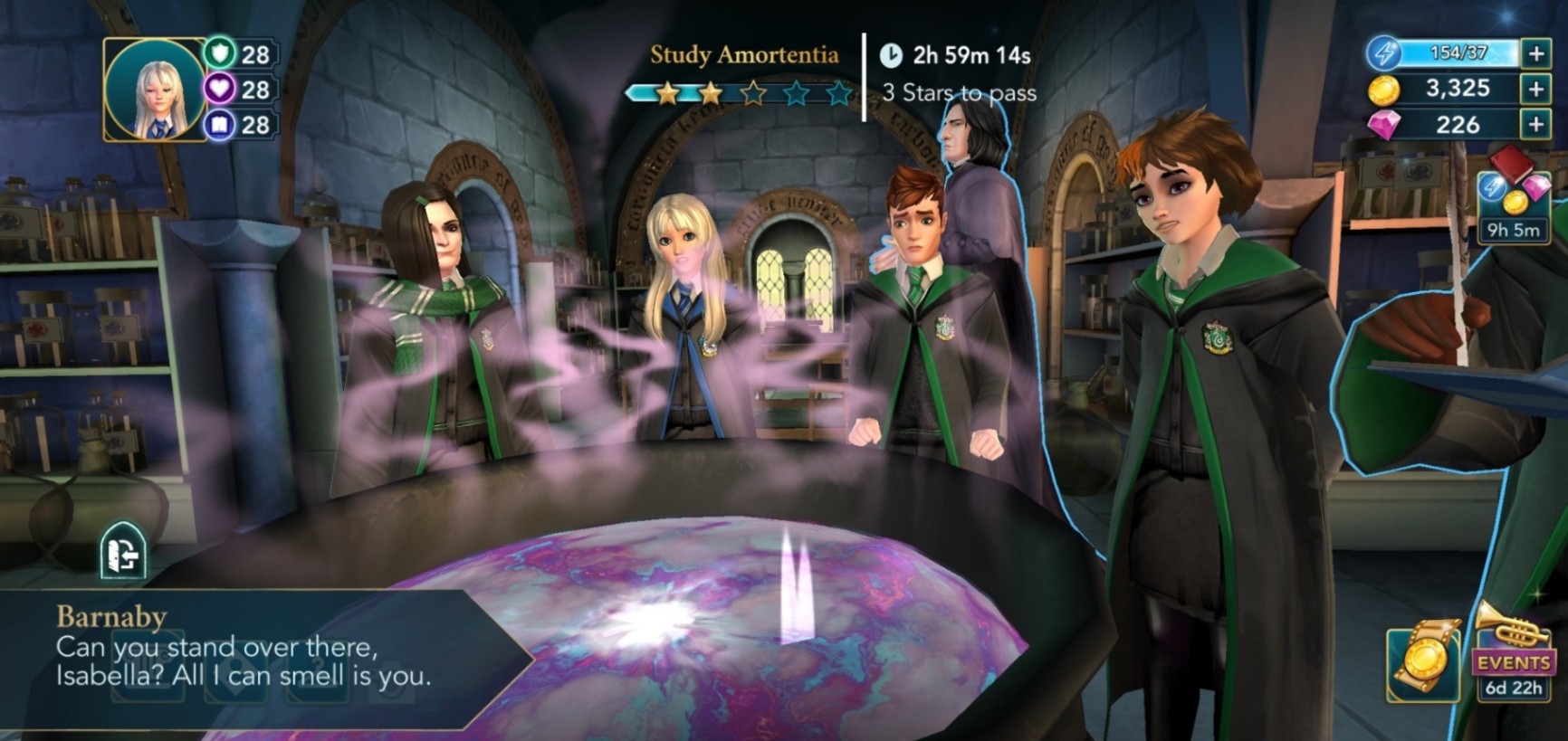 The game has a lot of features to offer, including solving puzzles and other social activities. The game follows the story of the player in search of the truth behind the Cursed Vaults that is connected to the disappearance of your character's brother.
In-app purchases are made available, and the game is currently free to download at both the Google Play Store and the App Store.
Plants VS. Zombies 2
Plants vs. Zombies 2 is a direct sequel to the widely successful and popular Plants vs. Zombies mobile game. What truly makes this sequel even more popular is that it adds more features and mechanics to the game. The mobile sequel offers more variations of zombies, plants, and levels to test the player's ability.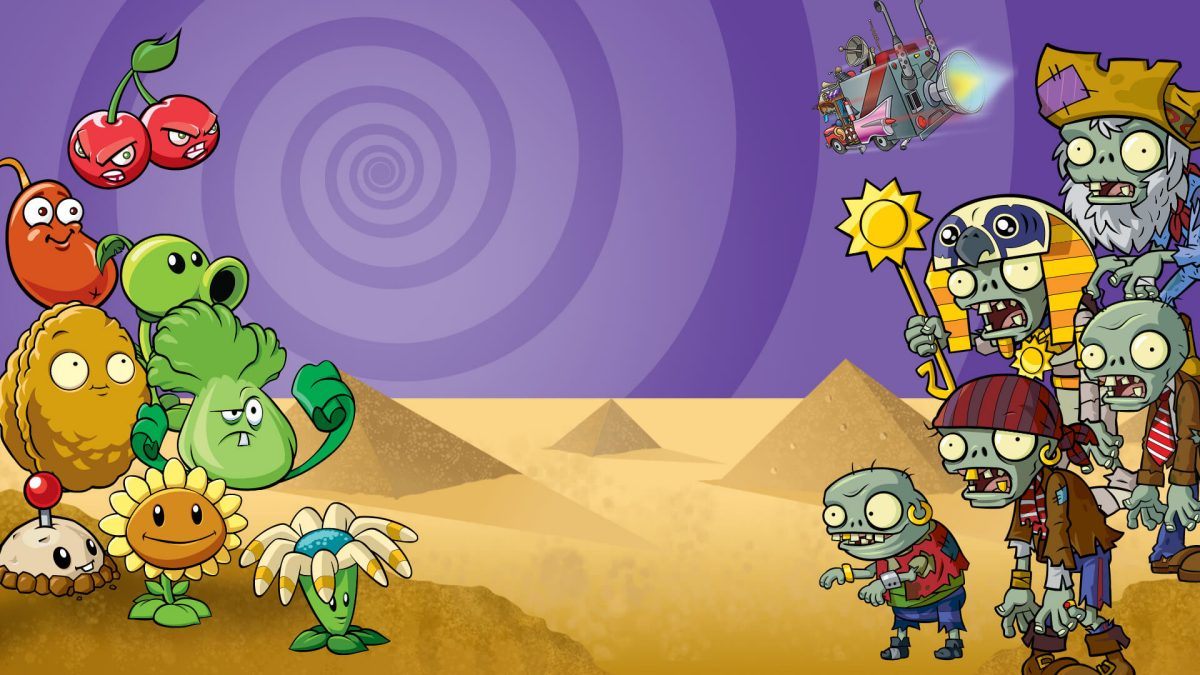 The tower defense game has seen over 100 million downloads since it was released back in 2013. Apple has chosen the game as the runner-up for the iPhone Game of the Year in 2013.
Stardew Valley
Stardew Valley was originally a PC game but was later on released for mobile in October of 2018. Soon after, fans of the game came in droves and supported the mobile version once the game's Android version was released in 2019.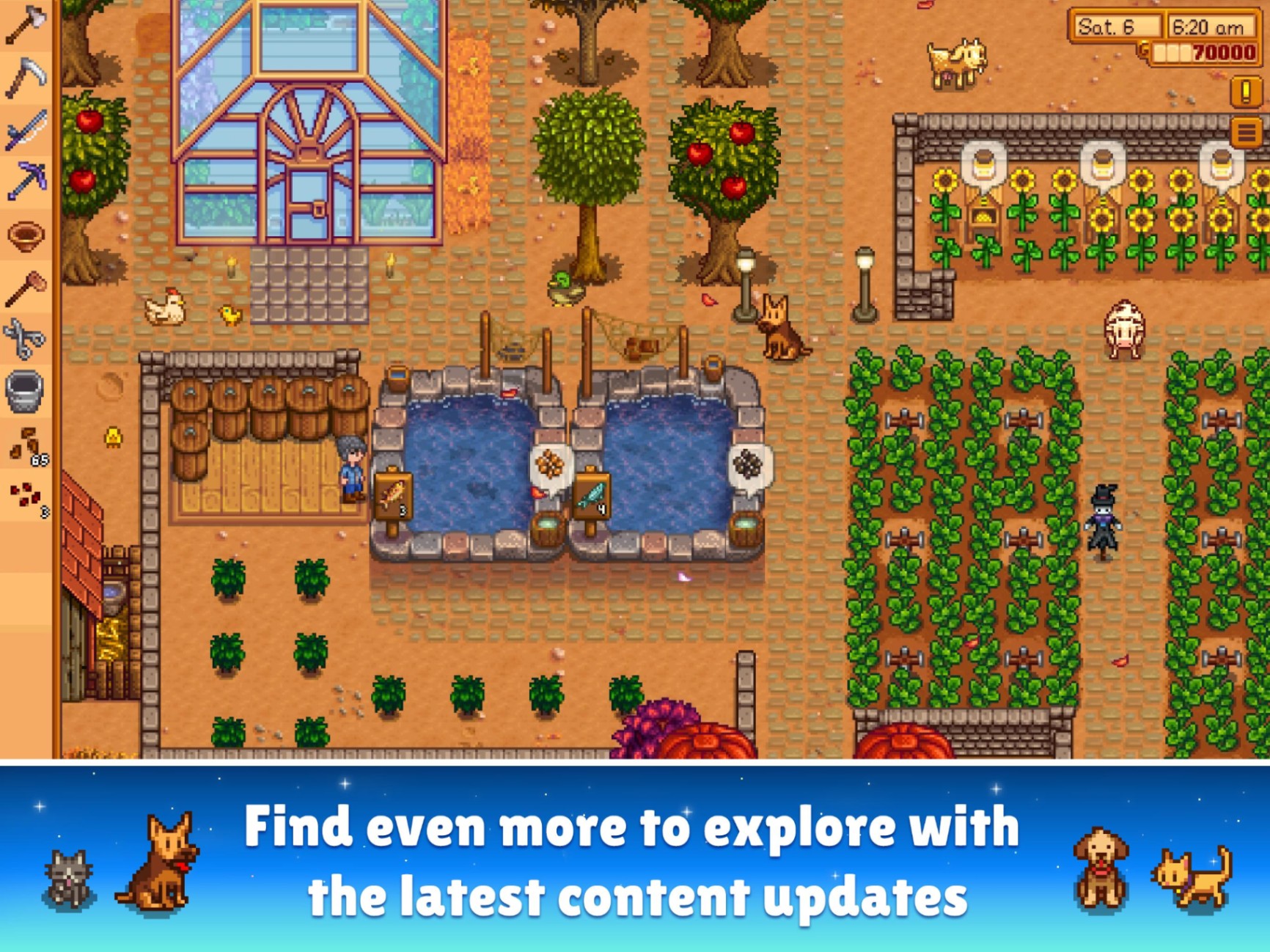 The role-playing simulation game follows the player as he inherits a land where he manages a farm alongside many other activities such as building and taking care of the livestock. Stardew Valley received a lot of praise for its numerous activities that were not repetitive.
Many of the activities in the game center around farming, harvesting, fishing, crafting and even cooking. Players also get to experience exhaustion and follow 28-day months that follow all four seasons, which affect how the player plays the game.
Conclusion
Many of the mobile games mentioned above have been widely successful due to their unique features and addictive gameplay. If there is one common factor amongst these games, it's that each of these games offers a lot of fun for players to play for countless hours.