New to Paladins? Not sure how to get tons of crystals without spending a single penny? Well, you're about to find out! As surprising as it may sound, it is actually possible to score a good amount of this precious in-game currency for absolutely free.
Crystals are a great currency to buy add-ons and enhance your overall gaming experience. Sure, the easiest and quickest way to get your hand on some Crystal would be to buy them, but that is not the only way.
In this article, you will get an overview of Paladins and learn how to play. You will also get a brief of the different virtual currencies you can use in the game. More importantly, you can learn how to get these currencies for free and what you can spend them on.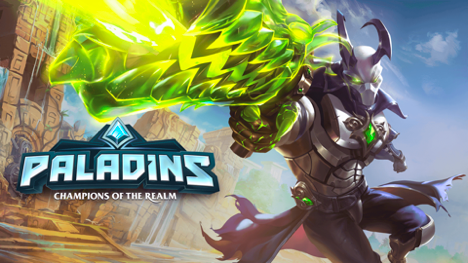 What Is The Paladins Game?
First-person shooter game Paladins is an engaging quest to become a Champion of the Realm. Over 30 million fantasy hero-shooter lovers are enjoying this sensational game, and why not!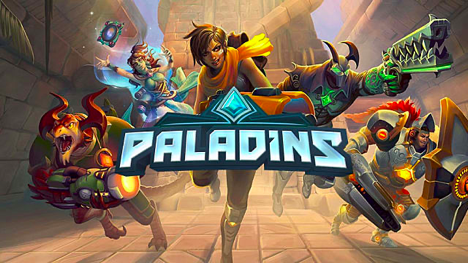 Not only is Paladins a free-to-play game, but it also features deep strategy elements. What's more? You can customize your character's core abilities to match your gaming style.
Thanks to Paladin's vibrant and active community and crossplay feature, players from various platforms can play together. So, you can team up with friends over PlayStation, Xbox, and PC and explore the fast-paced action together. Ready to join in on all the fun? You can download Paladins and give it a try!
How To Play Paladins?
Now that you have the game, you must be wondering where to start. Well, the first place to begin your journey would be to complete the introductory tutorial.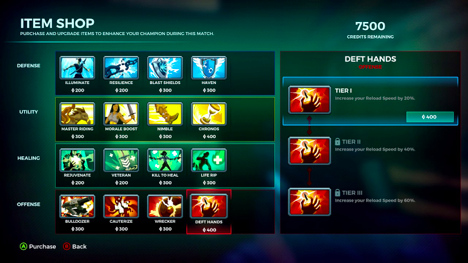 The tutorial is a playable map where you can learn how to play Paladins in Training mode. Once you learn about the basics and controls, it is time to familiarize yourself with different game modes and champion roles.
Only then can you attempt to grasp additional advanced tactics.
The Item Shop
The Item Shop is a menu you can explore during a match or in the spawn area. You can buy items from the Item Shop to increase your Champion's power for the battle in progress.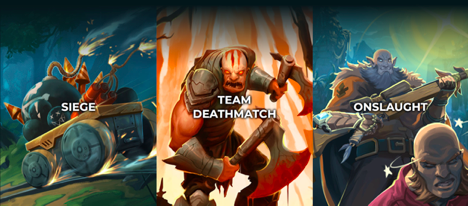 Offerings in the Items Shop are categorized into four categories: Defense, Healing, Utility, and Offense. For example, you can buy Illuminate and increase your range to see targets by 50% to 150%. On the other hand, utility item Master Riding can increase your mount speed by 15% to 45%.
You can select one item from each of the four categories to improve your battlefield performance and effectiveness. Therefore, it may help familiarize yourself with each of the items offered in the Item Shop. Also, there are benefits of learning what each item does and when to buy it.
Paladins Game Modes
Whether you like objective-based gameplay or enjoy contesting enemies in deadly matches, Paladins offers something for everyone. You have the option to choose from three game modes when playing Paladins: Siege, Onslaught, and Team Deathmatch.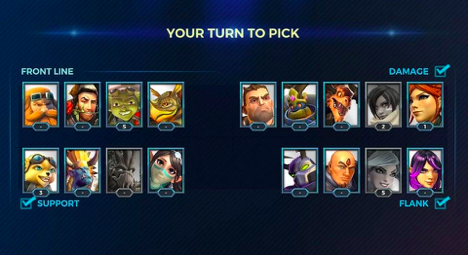 Siege is a 5v5 game mode where you will be placed against a team of enemies. The aim is to capture the objective and push the Payload. Onslaught is another 5v5 game mode where you must slay your enemies to earn up to 400 ticket wins.
The most exciting game mode of all, Team Deathmatch in an unrestrained team vs. team challenge. You can select worthy Champions of your choice and set on a journey to demolish the opposing team members. Ultimately, the first team to achieve 40 kills will emerge victoriously.
Paladins Champion Options
One of the unique features of Paladins is the scope to choose from a variety of Champions. There are more than 40 Champions you can choose from, and rest assure there are options that match every play style.

These Champions can be classified based on their roles. The four roles are Frontline, Damage, Support, and Flank. While Frontline Champions like Ruckus lead fights and tackle enemies head-on, Damage Champions like Cassie are best equipped to cause maximum damage to the opponents.
Support Champions like Jenos assist the team by limiting the enemy's capabilities and movement. Additionally, they help heal their teammates. Flank Champions like Lex are known for sneaky unsuspecting attacks targeted at the enemy team.
Crystals On Paladin: What Can You Do With Them?
In all of the game modes, you can enhance your gaming experience by expanding some Crystals. Crystals are purchasable in-game currencies. But what can you do with them?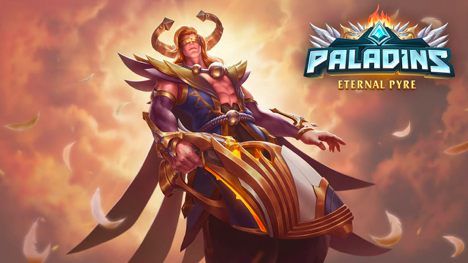 You can spend this premium currency on improving your performance and overall gaming experience. Not only can you buy a variety of unique cosmetic items like skins, but you can also purchase treasure chest rolls and unlock Champions using your Crystals. Plus, Crystals come in handy if you want a username change.
The easiest way to get some Crystals is by buying them from the in-game store. You can acquire them as bundle packs of varying quantities. The bundles start from packs of 200 Crystals worth $4.99 and range to 8000 Crystals for $99.99. Even though easy, you will soon find that buying Crystals is an expensive practice.
How To Score Free Crystals?
Understandably, not everyone is willing to spend their hard-earned cash to buy Paladins Crystals. Thankfully, there are ways to attain this precious virtual currency for free. Let's look at a few of the free alternatives you might resort to.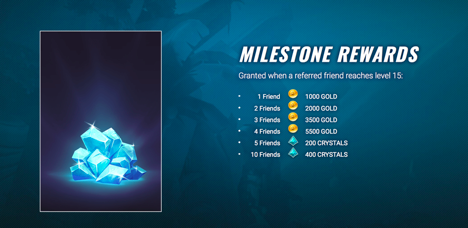 Play Battle Pass Levels
Battle Pass is one of the best methods to earn Crystals. It is a rewards system that allows Paladins players to earn XP by playing matches. The Battle Pass XP is required to level up. As you complete each level, you can unlock exciting rewards.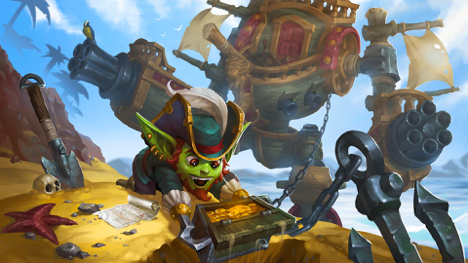 Players could either buy a paid Battle Pass track or follow the free track. Of course, a paid track will offer better rewards such as announcer packs and Legendary skins. Battle Pass members get a reward for completing every level – often crystals.
If you don't want to buy the Battle Pass, there is something for you too. Playing a free track can help you collect hefty rewards like 450 Crystals. Furthermore, if you buy a Battle Pass later, all the rewards will be available to you.
Participate in the Refer-a-Friend Program and Grouped Modes
Another great way to earn Crystals is through the game's referral program. Refer the game to as many friends as possible to get loads of Crystals. The only catch is, the referred friends have to play the game and progress to at least level 15.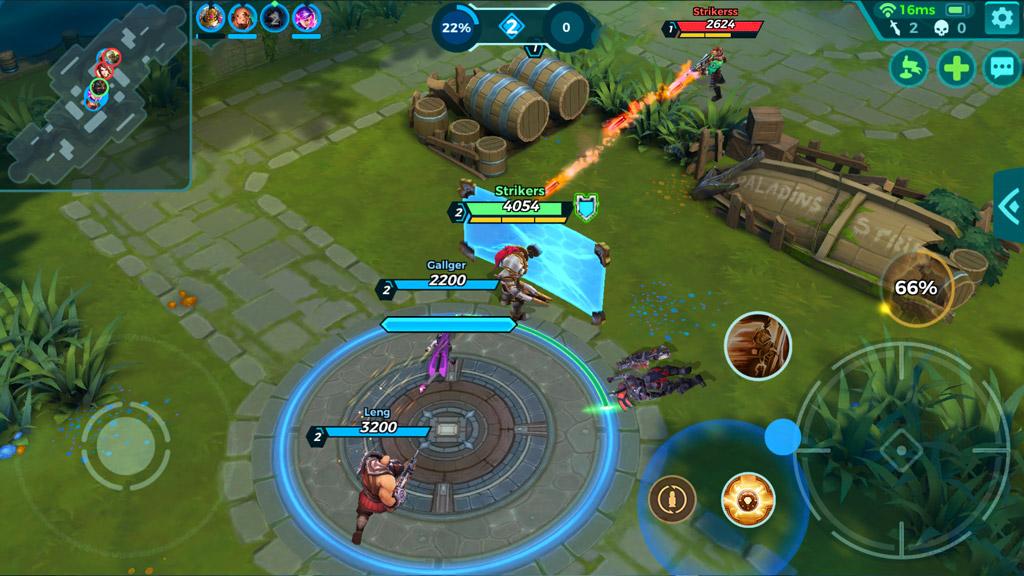 For every five friends who join Paladins and reach level 15, you will be gifted 200 Crystals. If you introduce 10 friends to the game, you can score a whopping 400 Crystals. Want additional ways to earn Crystals? Play Paladins in grouped game modes with your friend.
Not only is it much more fun, but it will also increase your chances of earning bonus Crystals. You can gather 200 Crystals as a reward for playing Paladins with friends for 15 hours. If you and the team hit 200 hours, you will get another installment of 200 extra Crystals.
Gold: Another In-Game Currency Options
Many Paladins players find it difficult to collect free Crystals. If you are one of them, you may stick to accumulating Gold. Gold is another in-game currency that you can use to unlock various features of the game.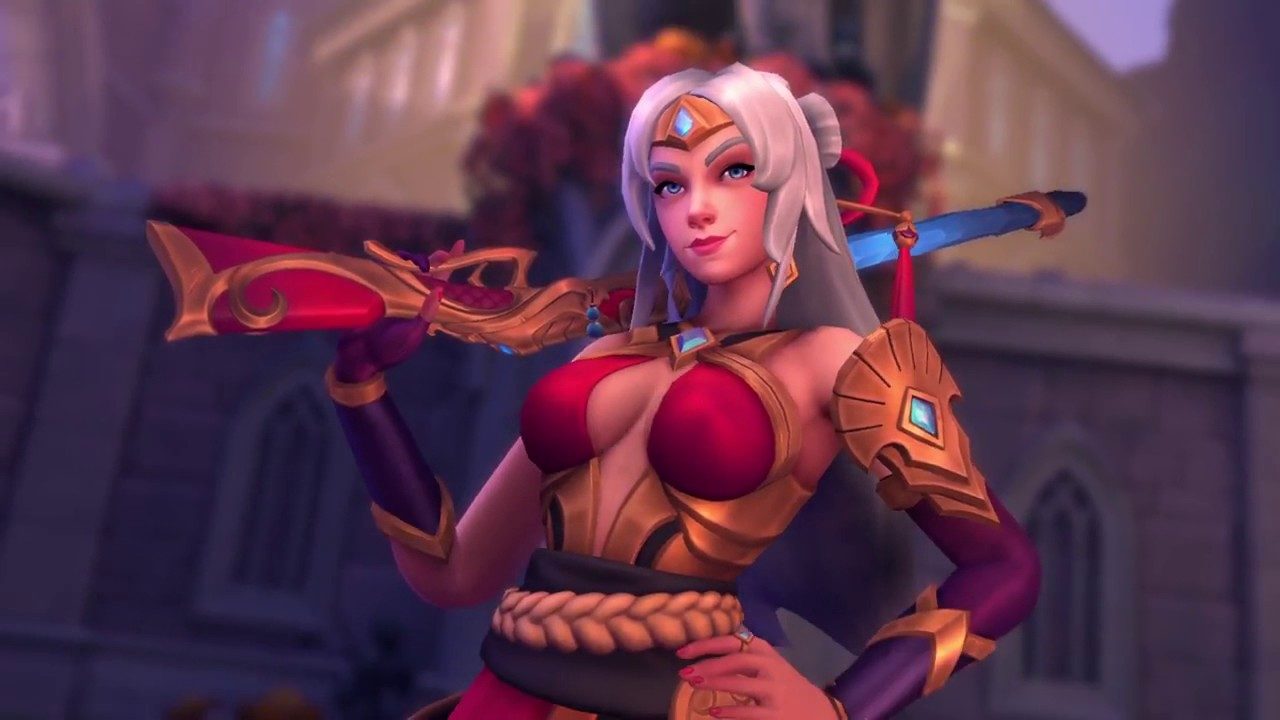 You can use your collected Gold to buy Champions and also upgrade them. Spend your gold to get current purchasable champs, announcer packs, color-skins, and sprays.
Note that, even though it is possible, leveling up your Champions with Gold might seem quite expensive. However, you can gather Gold over a period to be able to afford the upgrades. After all, the wait is worth it!
How to Earn Gold on Paladins?
Just like in most competitive games, gaining in-game currencies like Gold requires dedication and skills. This means you need to play a lot and be good at the heroes shooting game to gather heaps of coins. However, there are some ways to maximize your Gold income on Paladins.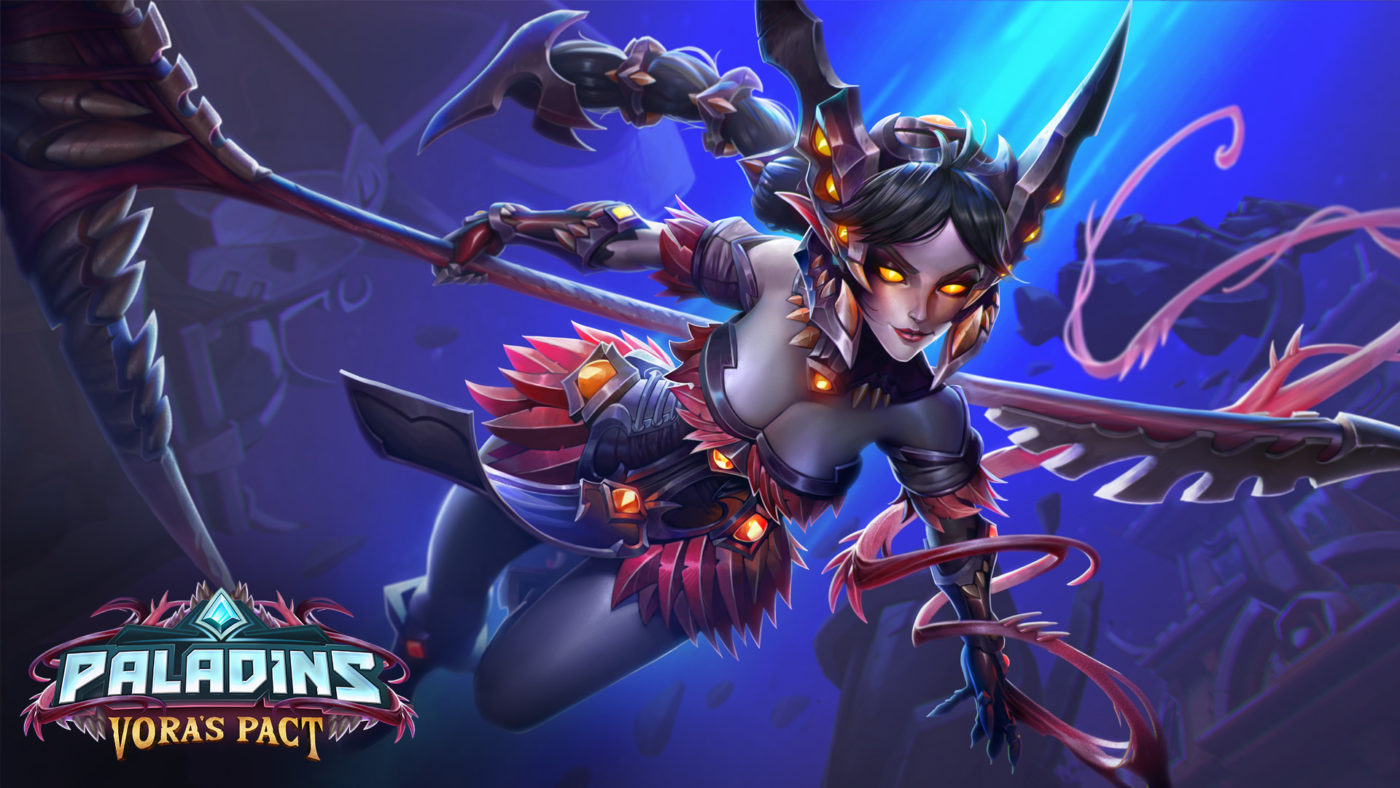 The prime way to earn Gold is by playing matches. You can gather this virtual currency by completing quests and upgrading your Champions. For instance, you can collect 300 Gold for completing the first two matches in every game mode. Another great way to earn Gold is by completing levels on the Battle Pass.
Refer a Friend
Finally, the simplest way to earn Gold is through the Refer-A-Friend system. You can earn Gold every time a referred friend reaches level 15. You can accumulate up to a total of 12,000 Gold for introducing your first four friends, after which you will get a good quantity of crystals for your successful referrals.
What's more, you continue to receive Level Rewards as the referred friends progress in the game. When a friend reaches level 10, you will receive 500 Gold.
You will get 1,000, 1,500, 2,000, and 2,500 Gold when they reach levels 15, 20, 25, and 30, respectively. Not to forget, you can grab even more gold for playing with the referred friends in a group setting.
The Bottom Line
Thanks to these free ways to get crystals – and coins – you can easily afford cool skins and add-ons on Paladins.
Even though sometimes, the in-game currencies may seem difficult to attain, a combination of all the methods mentioned here can help you earn a good quantity of precious in-game currencies.