Video game streaming platforms have drastically changed the gaming industry. From reaching more viewers and players around the globe to sharing passions over video games, live streaming is the biggest thing in gaming today.
With tons of streaming platforms to choose from, it can be difficult to find what works for gamers and for viewers alike. After all, it is already a given that they all give you a chance to broadcast yourself playing video games online.
In this article, we will take a closer look at the varying features of these video game streaming platforms and what sets them apart from the rest.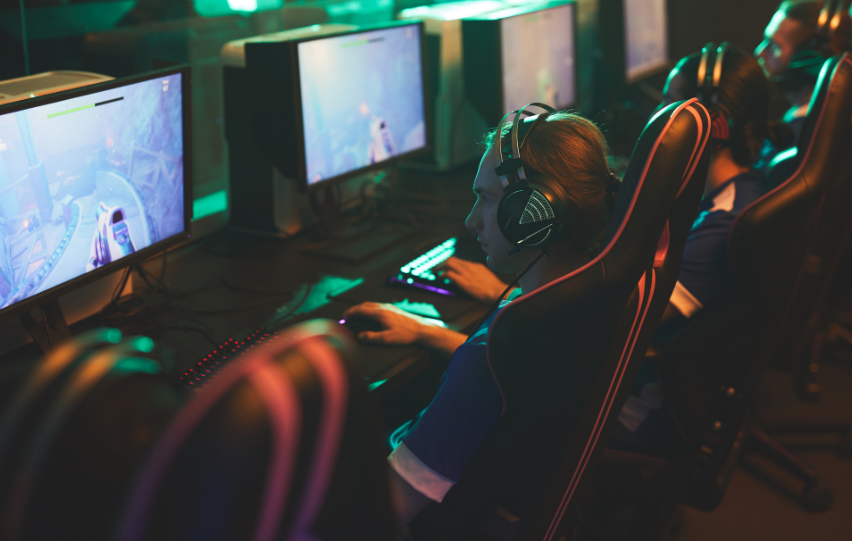 Twitch
When it comes to video game streaming platforms, Twitch is perhaps the best-known website on the field. It has 3.8 million live streamers as of February 2020.
One of the key features of Twitch is providing streamers with a user-friendly interface. Individuals can easily find a range of streams to cater to particular games.
Moreover, it provides users access to flexible extensions and allowing live streamers to conduct a more streamlined approach to the biz.
Earn Revenue
Should streamers get 'Affiliate' status, they can earn revenue from ads in their videos. Streamers can also receive commissions by selling games on the platform.
Apart from the free platform, this also comes with a Prime option that gives users access to more games, a member-only chat, and more.
How to Use
To start, individuals can just download the app, create a profile and log in, and press the profile image located in the upper left-hand corner.
This will lead you to the "go live" button. Press the said button, set up your Twitch stream, select the camera you want to use, share the link, and start streaming.
YouTube Gaming
One of the main features of YouTube Gaming is that it can produce high-quality content and videos of up to 1080p and even 4k resolution.
Whereas this is made accessible on YouTube gaming, platforms such as Twitch only make this available to affiliates.
Earn Revenue
Another inviting feature you do not want to miss out on is that this platform readily provides access to monetization with the help of Google AdSense. What's more, this provides easier reach with the aid of SEO building.
How to Use
Streaming on this platform is easy as users can go live or even upload pre-recorded content. The great thing is that once you are done filming or streaming, the video goes up right away. Today, there are 40 million gaming channels on YouTube Gaming.
Facebook Gaming
Another easy to use platform is Facebook Gaming. A dedicated space to stream video games, this platform provides individuals access to leveling up and unlocking special features.
Streamers are also privy to Creator Studio, a place where creators can edit and do more video-related content.
With this platform being integrated into the Facebook community, one of its come-ons is that it allows profiles, friends, contacts, and the like to serve as an audience.
Earn Revenue
Monetization, however, is only applicable to channels that are already in the Level Up program.
In the same way, this provides a more organized feel as this allows users to find streams simply by browsing or searching for listing on the social media network.
How to Use
To use this platform, individuals need to have dedicated recording software such as Xsplit or OBS. They also need to have a gaming page. Set up your stream, add your gameplay footage, and go live.
According to Facebook, it gets around 2.4 billion active users per month.
Smashcast
With 10 million users across the globe, Smashcast is one of the most popular game streaming services for Android and iOS, as well as PC.
This app is preferred by many because of its Hype-o-Meter, which is a viewer engagement tool that lets you know how viewers receive your content. It also has a mini video player that lets viewers see your profile while playing your content.
Lastly, one of the most remarkable features of this service is its Discord Integration capabilities. It offers smooth synchronization of subs, emotes, and mods. Plus, Smashcast emotes can be used on Discord.
Earn Revenue
You can get paid for live streaming by joining their General Partnership Program. They also have a Premium Partnership Program for more advanced gamers.
How to Use
You just need to have an account with the service, log into the app, then open the live stream menu to pick a game. Then, you can start streaming.
Caffeine
The biggest advantage of Caffeine in the field is that it provides users with high discoverability. While it does feature a ton of celebrities, it provides individuals access to certain time slots so streaming is not such a competitive landscape.
What's more, Caffeine's edge is that it gives users the chance to engage with fellow streamers.
Earn Revenue
You can earn via the Caster Program. Stickers are the main form of currency, with Caster Program members cashing out money from payments sites like PayPal in return for real cash.
How to Use
Using this video game streaming platform is easy as it already comes with its own capture card software. However, it can also be used with apps such as OBS or Xsplit for those streaming on PC.
As of writing, the company keeps its number of users on the down low, however, it has received more than one million monthly users on its platform.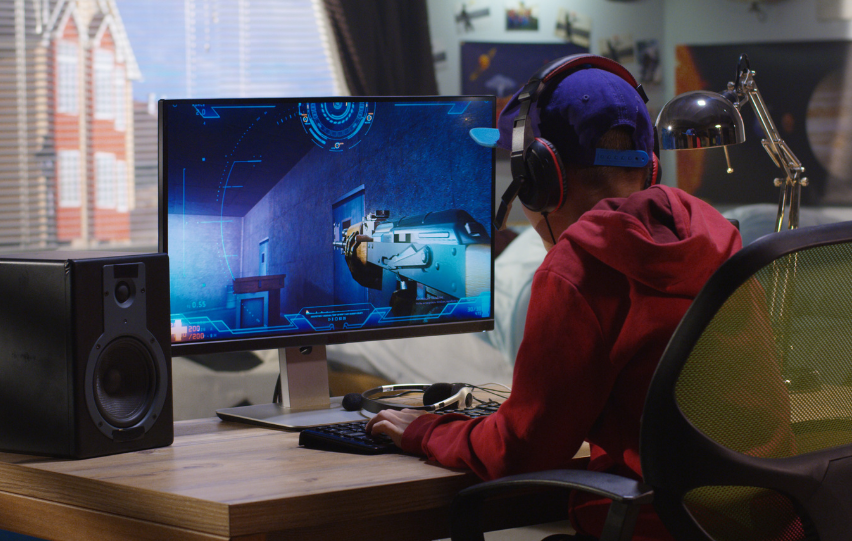 The Bottom Line
If you are keen on becoming a streamer, make sure to check out these video game streaming platform. With these, you can certainly share your passion for games with fellow gamers around the globe.