Originally released in 2013 for mobile platforms, BADLAND became one of the best mobile games ever to be released for iOS devices. It was even touted as the iPad Game of the Year during its release. The overall success of this game led to many inspirations such as a sequel and a brawl game.
But, what is BADLAND? What made it so special and interesting to a lot of people that made it Game of the Year?
Find out more about what the game is about, where you can download it, and tips on how you can improve your game in the article below.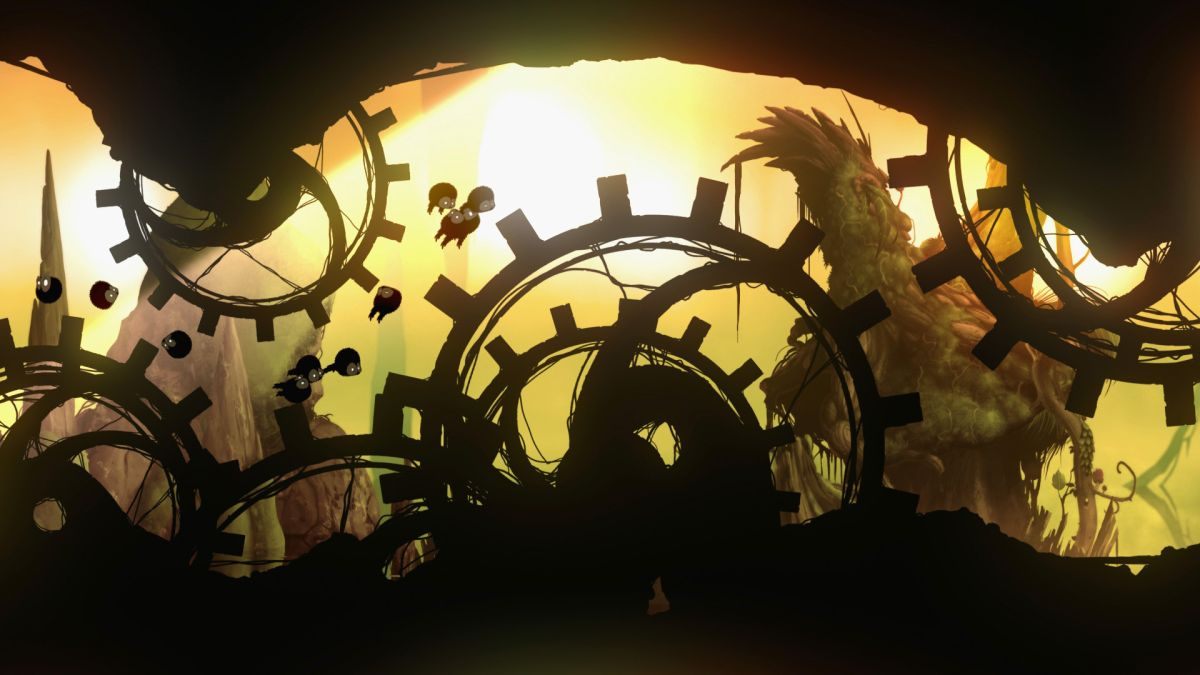 About BADLAND
BADLAND is a platform mobile game from Frogmind and first debuted on the App Store. The mobile game is also considered a physics game where players get to control a goblin-like creature by tapping on the screen.
Players will need to guide these creatures across different kinds of terrain that are rigged with different traps that aim to destroy them.
BADLAND prides itself with a unique art style and atmospheric vibe and easy-to-understand gameplay. Collect different forest dwellers to join you on your quest and use power-ups to get advantages in the game.
Jumping through obstacles, dodging traps, and falling objects is done with just a tap of the screen making it a highly enjoyable mobile game to play by yourself or with your friends.
Where to Download
BADLAND is available for download at the Google Play Store for Android devices and the App Store for iOS devices. Search for the game through these official outlets and install it onto your device. After it has been fully installed, launch the game to start playing.
Note that BADLAND is also compatible with game controllers such as Nvidia Shield Portable. The game also supports Cloud Save. Badland also offers in-app purchases.
History
Developed by Frogmind for iOS and Android devices, BADLAND was later released for the Windows Phone 8 in 2014.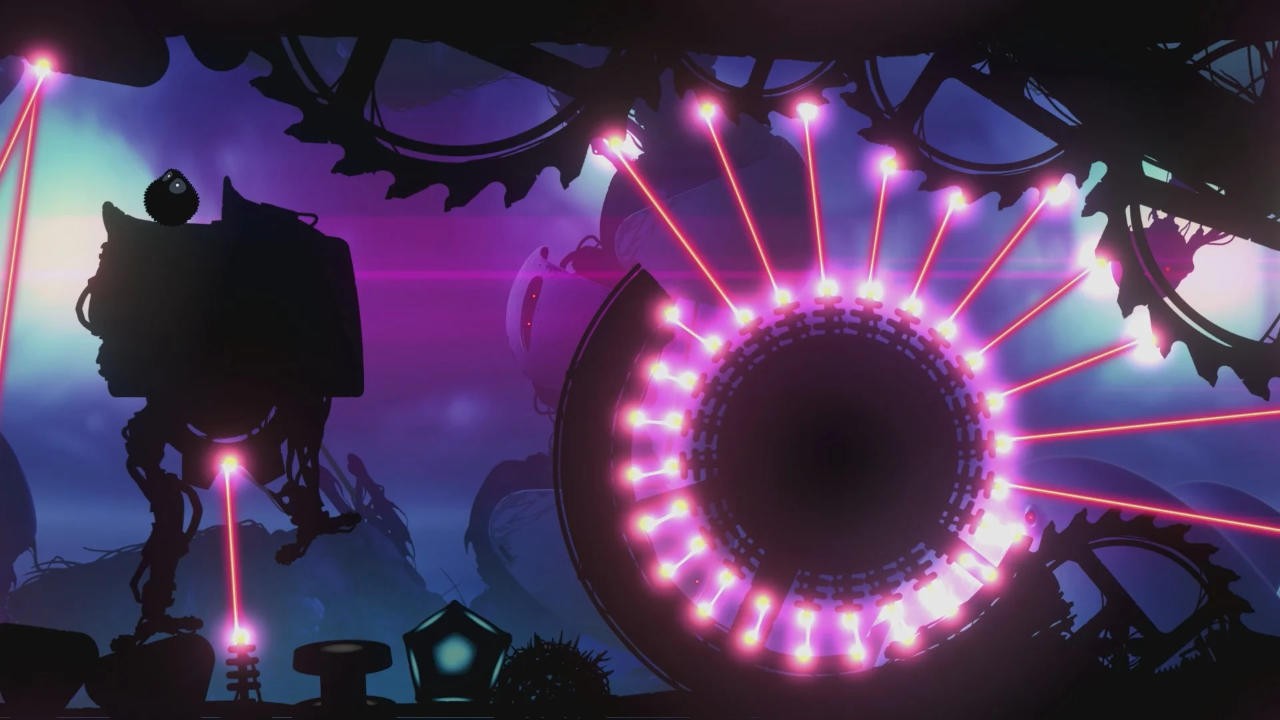 By 2015, the game released its Game of the Year Edition for the PlayStation 3, PlayStation 4, Vita, Xbox One, and Steam for PC. The game became very successful with over 10 million downloads on Google Play Store alone that spawned a sequel titled BADLAND 2.
It also spawned another mobile game called BADLAND Brawl with a heavy focus on real-time strategy.
Accolades
In 2013, BADLAND won the iPad Game of the Year award alongside the Apple Design Award 2013, the Grand Prix award in 2014, among others.
The game is also highly regarded by both critics and fans alike, as seen by its 85/100 Metacritic score. Android Authority applauds the game as one of the most beautiful games on Android, while Destructoid claims BADLAND as a hallmark of excellence.
How to Play
In BADLAND, you control a fuzzy flying character by tapping the screen. Holding the screen will let your character fly higher while letting go lowers him down. The basic goal of the game is to get to the end of each level while avoiding different obstacles.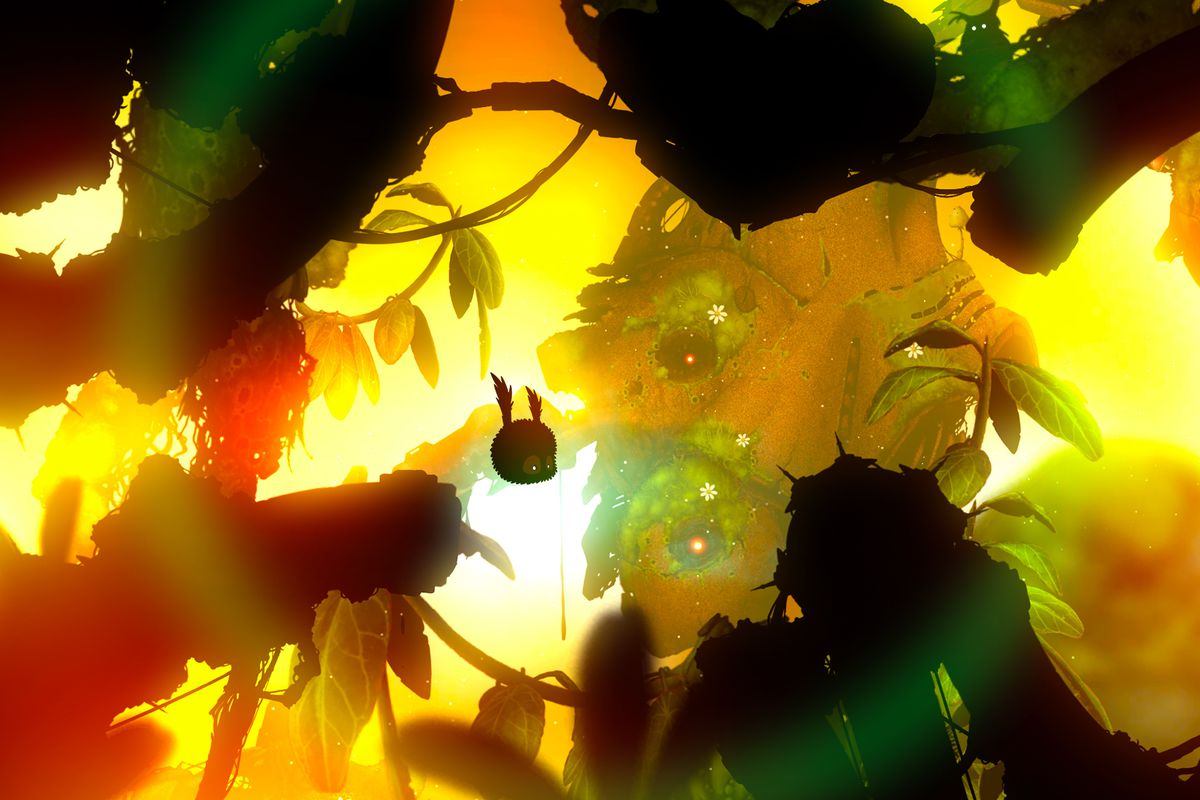 Note that each level will become progressively difficult as you face more and more obstacles and challenges. The game also gives you power-ups that will speed up your pace and the effects also affect your friends around you. Sometimes those power-ups also summon a group of friends or increase your size.
From different obstacles like exploding plants to razor-sharp fans, you will need to avoid them or play around them and use them as a tool to get ahead. It is quite magical to fly through the different levels in-game set in a very beautiful world.
Game Modes
BADLAND features different game modes for players to choose from. You have the Single Player campaign where you get to truly test your abilities in the game with over 200 unique levels.
The Multiplayer mode allows up to four players to play on the same device in about 23 levels and more. Then, you have the Cooperative Mode where you can play along with your friends and play the Single Player campaign together with your friends.
Players can also create their level through the Level Editor. Share them with your friends and play with them. You can also play the levels that other players have created. Join Level World and get to experience new levels to play and encounter different obstacles.
Tips to Play
BADLAND is a simple game to execute. All you really need to do is tap and hold the screen. Some quick reaction time is needed but you should be fine playing the game.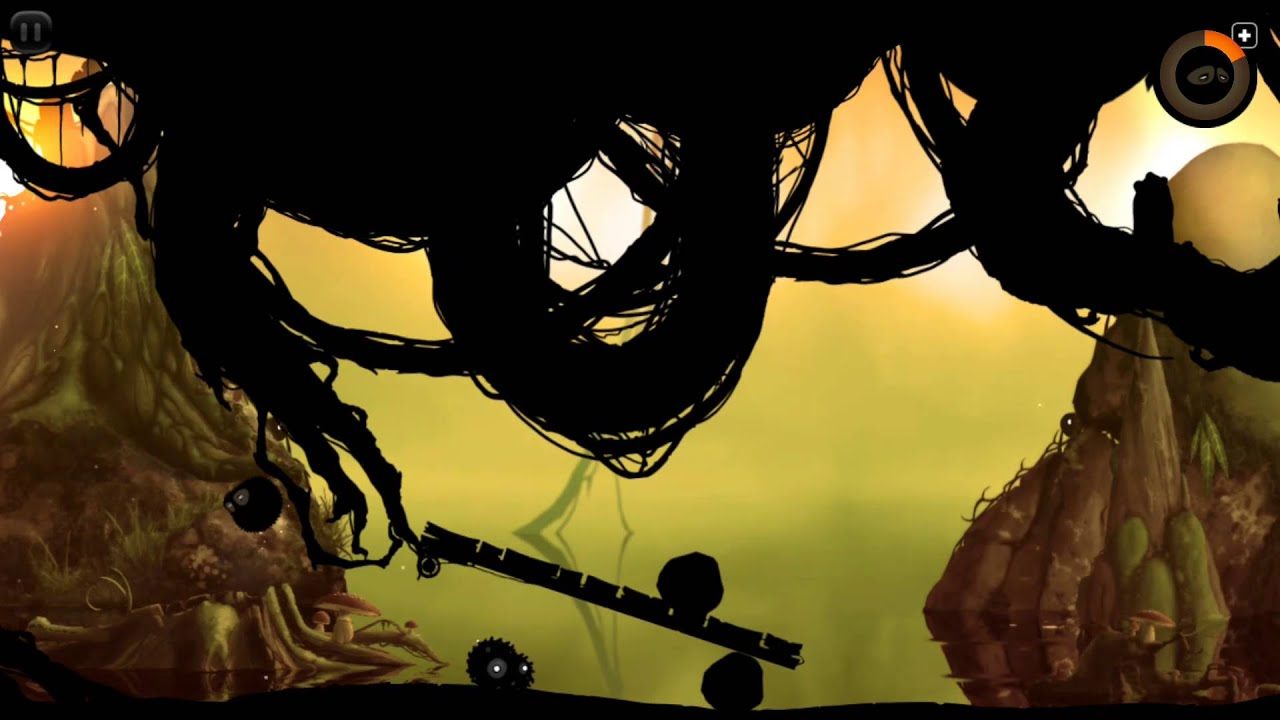 There are still a lot of things going on on the screen when you are playing the game. Danger lurks at every corner and you will need all the help that you can get to get through these challenging levels.
Here are some tips to help you play the game better.
Don't Let the Terrain Fool You
As much as you would like to dodge every terrain in the game as possible, there will always come a time when you'll hit them. Make sure to avoid doing so for the most part. However, don't let every terrain fool you. Some terrain is designed to look more challenging than it is.
Do note that this is not the case for every challenging level that you encounter. There are some levels that you might encounter difficult obstacles or like objects suddenly dropping from above. All you need to do is to be vigilant in the game and make safety your priority.
Be Prepared
Platform games like BADLAND will truly test both your instinct and your eye-hand coordination. The more you play the game, the more you realize that speed in completing the game is not the ultimate goal of the game.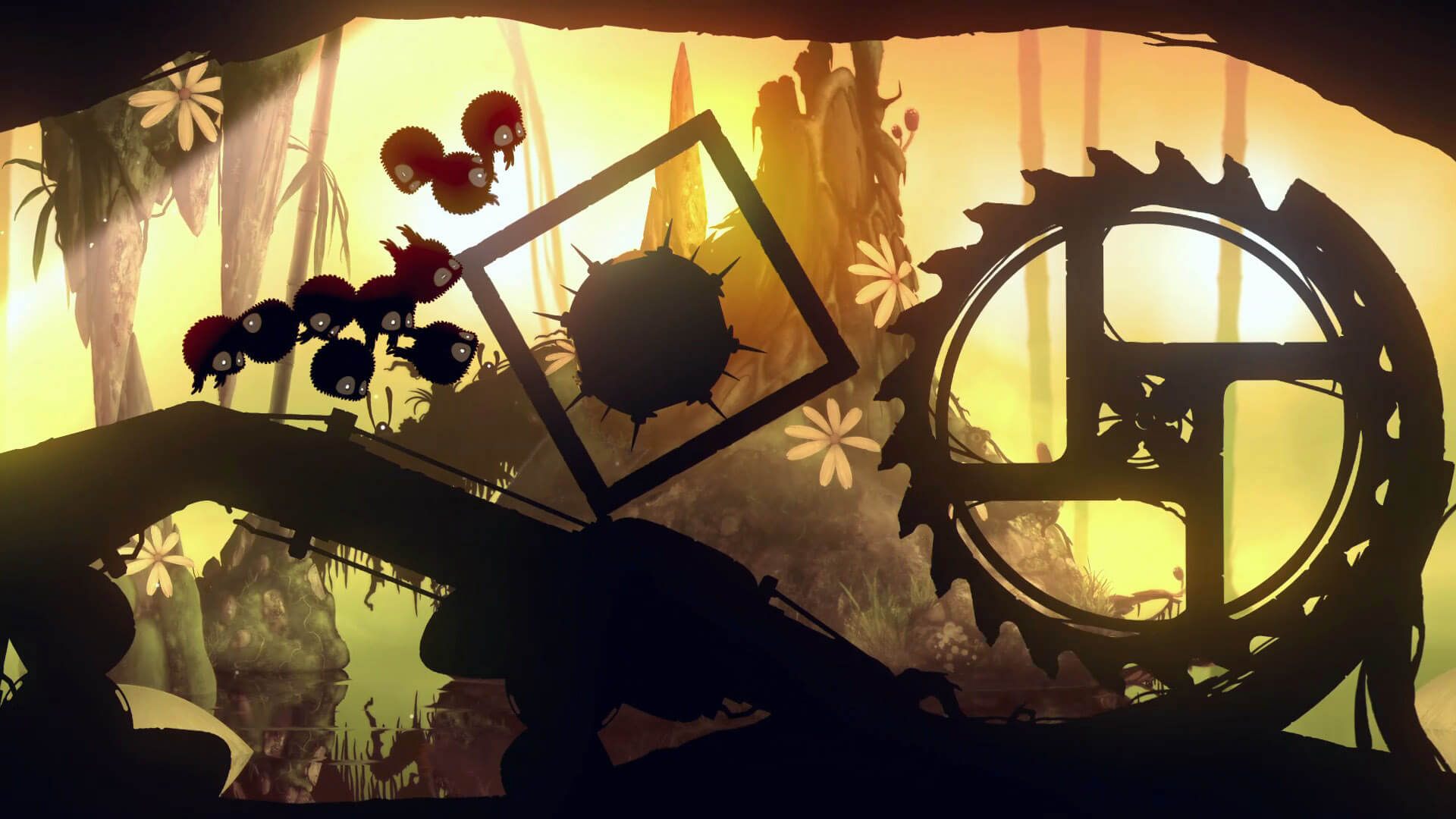 It is all about getting to the end as safe as possible and speed comes later on once you get the hang of the game.
Be prepared to make a lot of mistakes in this game. It could even be beneficial to warm-up your hands and practice your eye-hand coordination before launching the game and playing.
Quick Hands
As mentioned, the game will keep you on your toes. BADLAND is a game that will test your speed and reaction time. Now that you have warmed up for the game, you will need to be quick on your reaction to different elements in the game.
There are times when objects get thrown your way and you need to dodge them, or a platform crumbles and you need quick hands to get to the next platform, or simply timing your actions right.
The game also offers you a helping hand with power-ups and speed shrines. Make good use of them so you can move faster however, the game will also move faster as well. Make the most out of the terrain by traversing through platforms and obstacles as quickly as possible.
Make Good Use of Power-Ups
There are a lot of power-ups to help you in this game. Each power-up will give you the ability to spawn clones, make them more bouncy, or speed you up.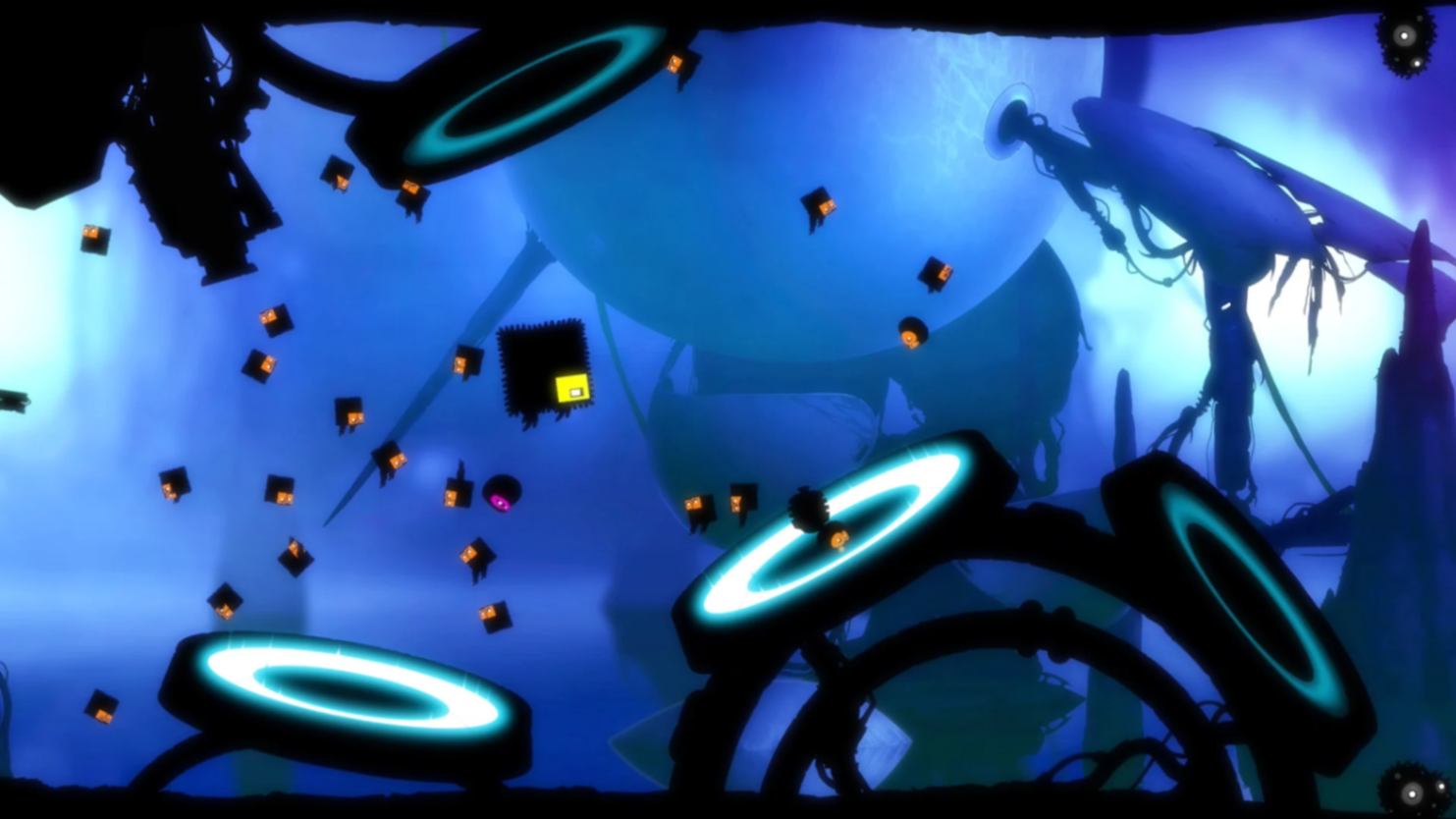 Take advantage of every power-up that you earn to help you get to the end of each level.
Note that there are specific power-ups that you will need to take in order to beat a level. It is not mandatory that you take power-ups all the time. You just need to make good use of what you have.
Load Up the Multiplayer
Try the multiplayer mode together with friends. It is such a fun mode when you try to beat a level against all your friends who are also competing to beat you.
Playing with your friends for fun will also help you to practice a lot of your controls that will help you progress when playing in the Single Player campaign.
Learn from Mistakes
If there is one thing that you will do often in this game, it's making mistakes! There will be times that the game will be challenging to the point that you'll have to play a level again and again because of mistakes.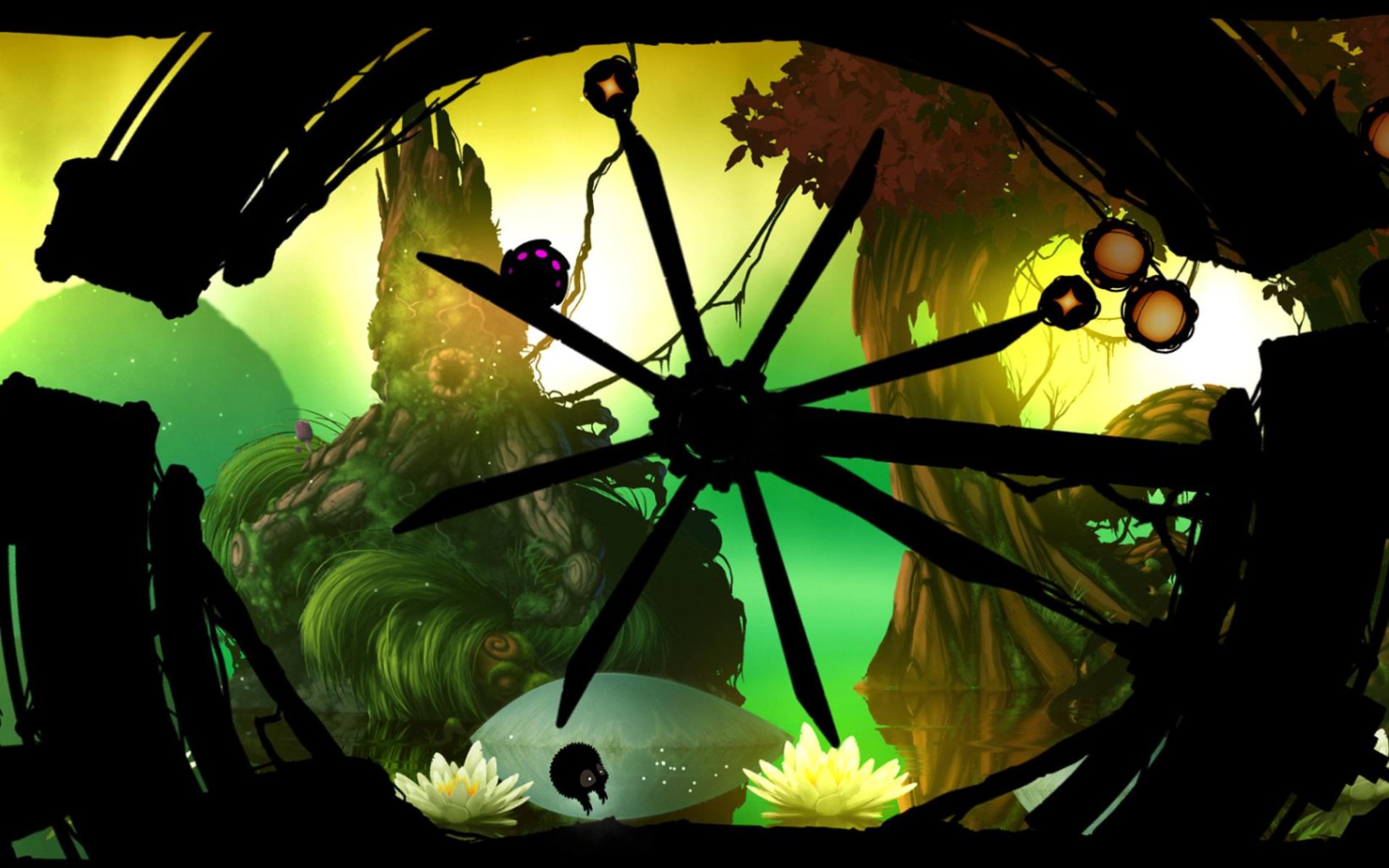 Fortunately, though you may lose the level, you can respawn at a checkpoint and try again.
But what's most important is taking the opportunity to learn from your mistakes. Much like every other game, understand why you made the mistake and learn how to correct them on your next run.
Replay the Game
In BADLAND, you will have the option to replay levels. This is a chance for you to perfect the requirements to get a level-based achievement.
If you want to enjoy the game to its full potential, go ahead and replay each level and ensure that you reach all the achievements.
Conclusion
BADLAND is a game that is very easy to pick up but has a wide variety of challenges that will keep you glued on the screen. The unique artwork and atmosphere add a unique layer to the experience, and the game modes offer an immersive treat for both single players and multiplayer.
With its addictive gameplay and beautiful visuals, there's no doubt why BADLAND shot up in popularity so quickly and maintains it to this day.