When you first play Warframe, it may look complicated but the game is surely worth getting comfortable with. With almost six years of updates and changes, Warframe can easily be counted as a complex yet innovative game.
The venues and challenges that you can discover in this game are endless because of how deep you'd have to go in the game in terms of playing hours.
Warframe is entertaining nonetheless and for a beginner, it can get a bit overwhelming. Fret not, this guide will help you overcome your confusion! Let's get started.
About Warframe
Intriguing Storyline and War Characters
The Overall Gameplay and Goals
Orbiter and Arsenal
Tips to Succeed in Warframe
Loot Anything and Everything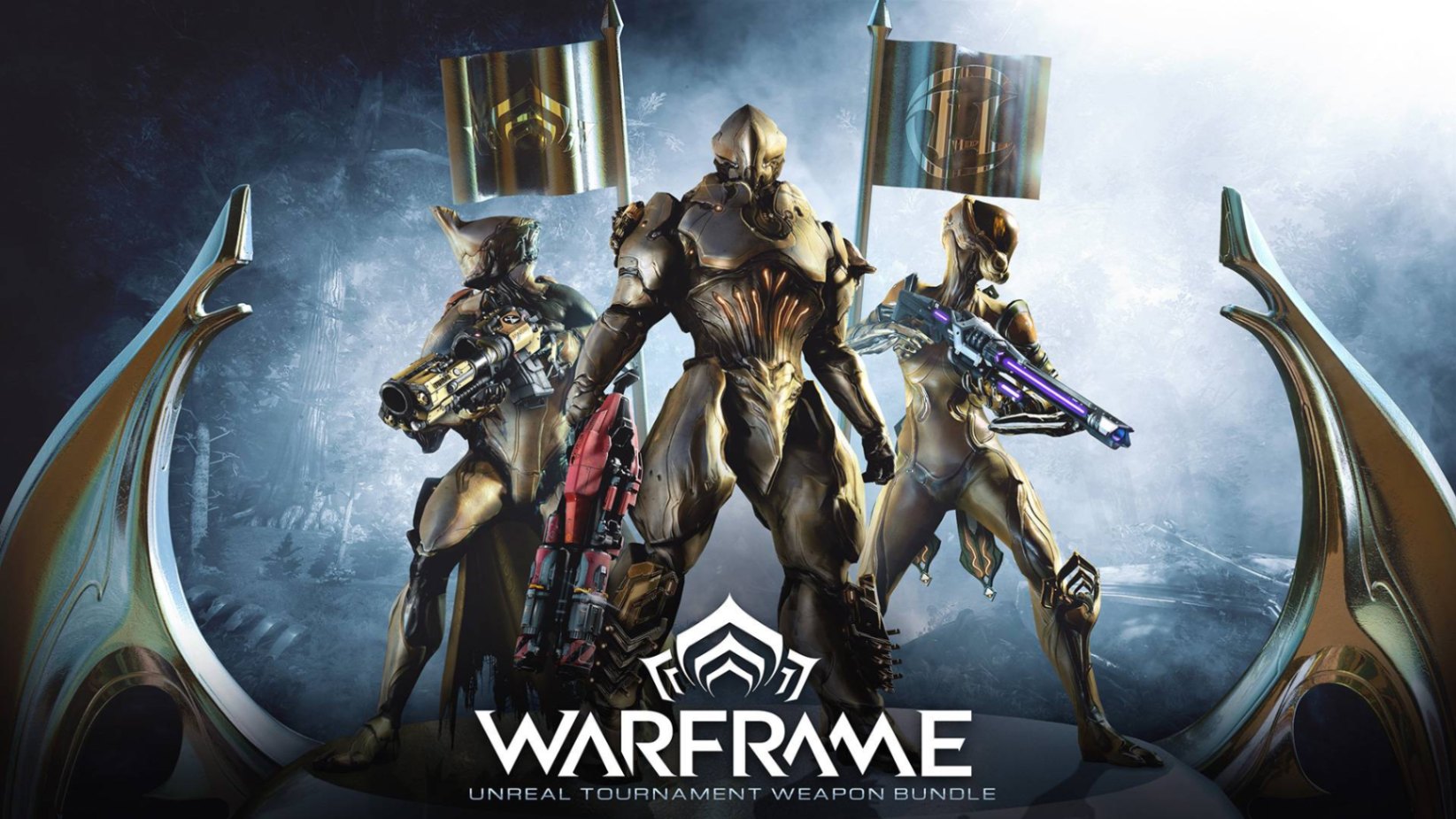 About Warframe
Developed and published by Digital Extremes, Warframe is a famous third-person and role-playing shooter game, in which the point of view shifts from your eyes to seeing the character completely.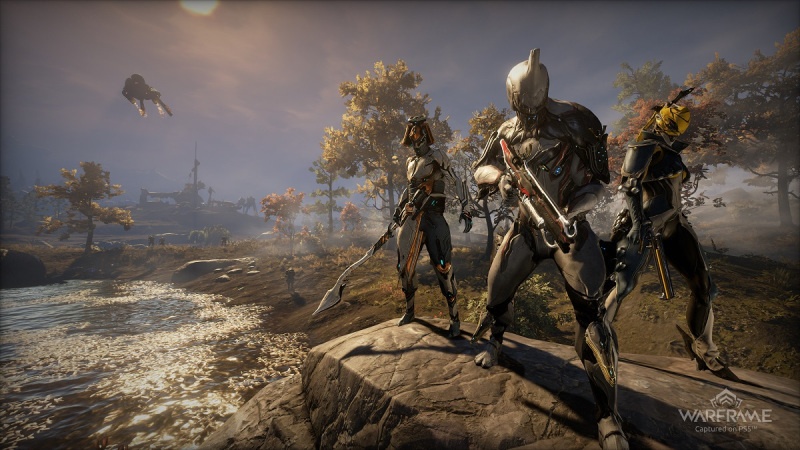 It is also multiplayer, which means that you can play it with your friends or other players online.
Digital Extremes came up with the idea for Warframe in the year 2000, when they were working on a game known as Dark Sector.
From Dark Sector to Warframe
Dark Sector suffered a few delays and was eventually released in 2008, however, it wasn't how the developers wanted it to be.
Hence, in 2012, the developers decided to take the ideas from Dark Sector and create a new project: Warframe. It wasn't very famous at the time of its release, but since then, there has been plenty of positive growth in people playing it worldwide!
Warframe turned out to be Digital Extremes' most played titles, and in 2019 with a whopping 50 million players. The game turned out to be very successful and the company kept upgrading it to make it better than ever.
Intriguing Storyline and War Characters
The game takes a very futuristic outlook to its storyline, making players control members of an ancient race of warriors known as the Tenno. They woke up on Earth after a century-long cyrosleep.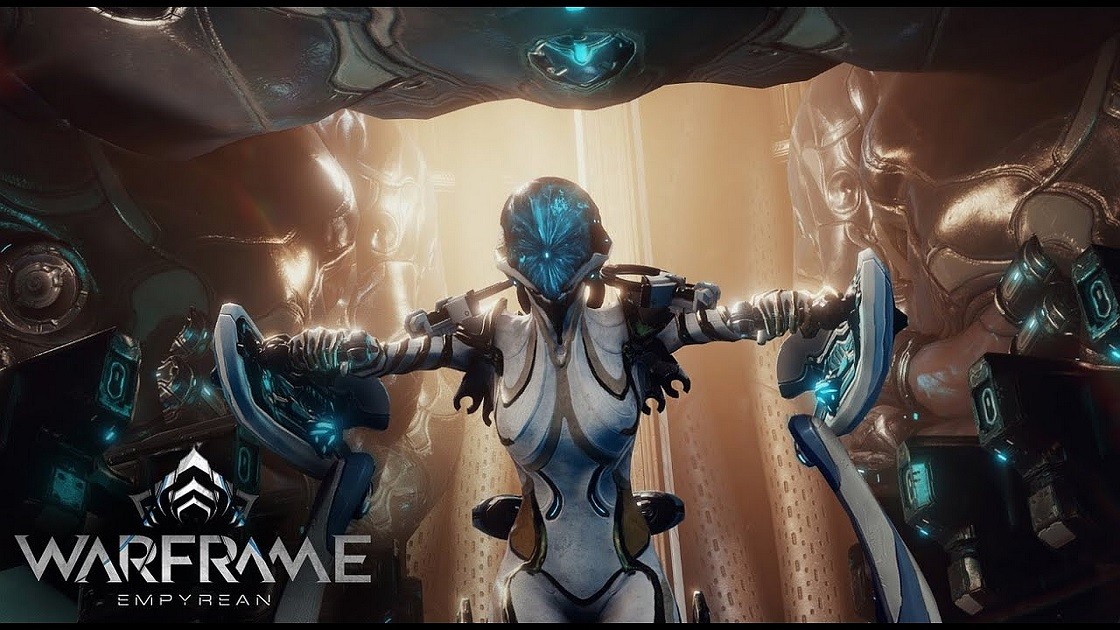 After awakening and exploring the star map, they realized that they are at war with enemies called Grineer, Corpus, Infested, and Sentients.
The Grineer are basically human clones that are built with metal and blood, while Corpus is a mega-corporation of advanced robotics and enhanced laser technology.
The Infested are victims, most of them are disfigured, of a virus called the Technocyte. Lastly, the Sentients are self-replicating machines that were built by Orokin, a transhuman race that is now long-dead.
Guiding Lotus
There is something known as the Lotus which guides the Tenno throughout every difficult situation that they are in. It also provides the players with hints in order to get closer to defeating the enemy.
It is also wise to know that the Tenno has the advantage of using biomechanical suits in order to utilize their skills.
The Overall Gameplay and Goals
As soon as you start off the game, you get familiarized with the in-universe terminology such as planet names and what not. After that, you're handed a huge star map.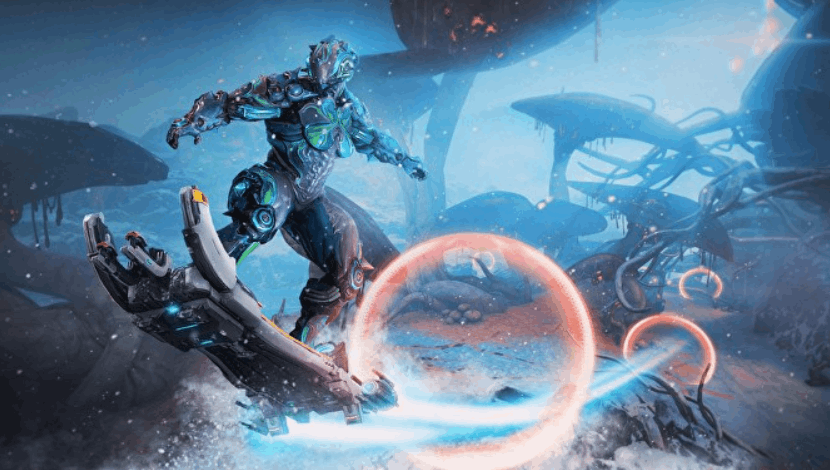 By using the star map, you have to finish your first few missions. If you spot a blue diamond, that would be a mission that you have not yet completed so it would be best to move on to that one first.
When you first get into Warframe, you'll think about how fast the gameplay is. Every match that you'll join will have three mates who will be going as fast as they can while flaunting their acrobatic skills.
When you're starting out, you might just stay in their space-ninja dust for some time! Speed and agility are that important in Warframe so you need to learn how to efficiently move around the map first. All you need is a bit of practice and you'll be an expert at this in no time!
Player's Objective
You, as the player, have two major goals that you have to accomplish. First of all, you should opt to complete quests found in the Codex such as Vox Solaris, Heart of Deimos, Once Awake, and more.
You can find weapons and other items through completing these quests – which is why it's so important.
After that, you should try and clear the star chart. This has to be one of your major goals if you want to succeed in Warframe and get an inch closer towards the end of the game. This helps you slowly make your way around the planets and try to ace every round!
Orbiter and Arsenal
The Orbiter is a crucial place where you'll be planning everything. It is quite literally full of everything that you would need in the game in order to succeed such as weaponry.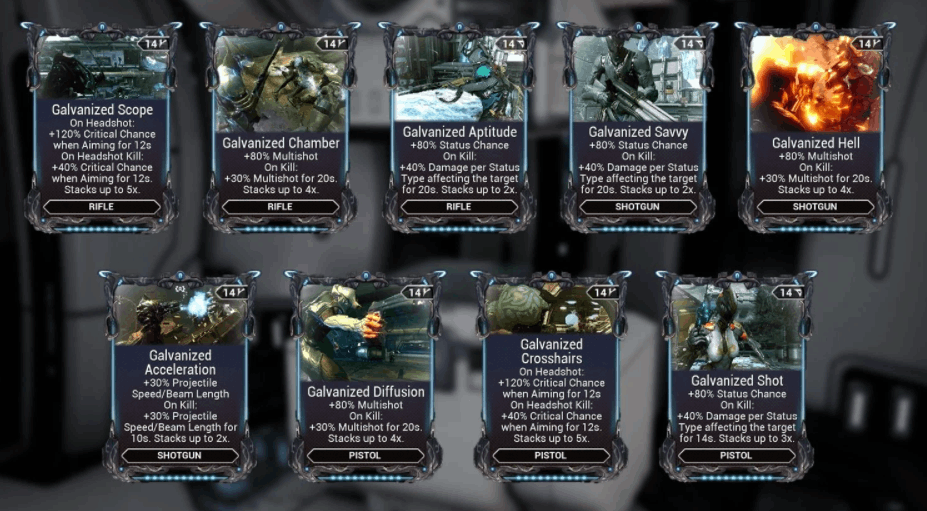 On the other hand, whenever your weaponry needs an upgrade or when you want to equip a new weapon, the Arsenal comes to play. You can change your weapons here, install mods, and customize the way your character looks in the Armory.
When you use items more often in the Arsenal, they will attain a higher level and higher stats.
Foundry and Mods
The Foundry is the place where you'll craft things. As you go through the game, you will either earn or purchase blueprints for many weapons and other items in the game.
At the Mods station, you will deal with the mods in this game. Once you have picked up mods they will go directly into the inventory of this station. And through here, you can either sell mods for credits or dissolve them into endo.
Dissolving them into endo means that you can level up the mods you already have instead of acquiring new ones.
Tips to Succeed in Warframe
Warframe may be a complicated game to start playing, but once you get the hang of it, there's nothing more exciting. To make the game easier, we have shortlisted some tips you can use when you play Warframe.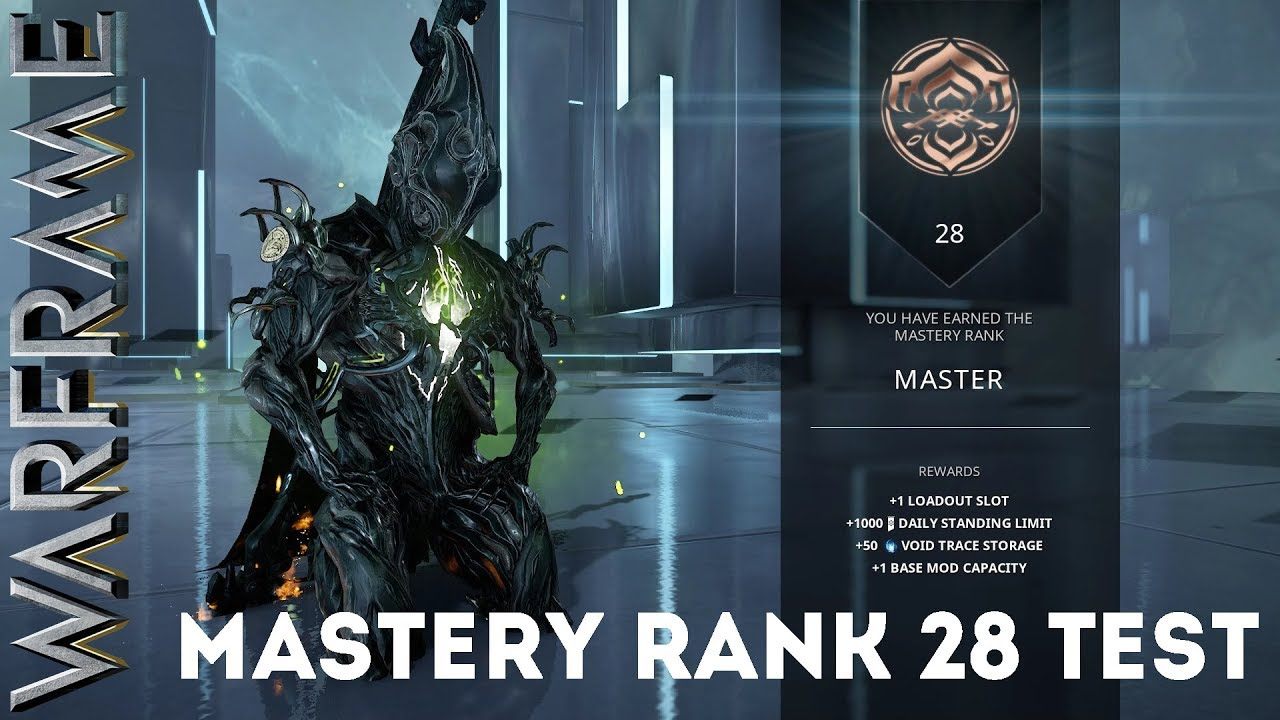 Mastery Rank, or more commonly called MR in the game, is the game's main progression base. If you have a higher rank, then you will have the chance to unlock more in-game features and several weapons too.
If you want to increase your MR, you will have to build weapons and use them whenever you can. For every mastery level that you pass, 100 points will be granted to you. By the time you reach 30, you'll be 3,000 MR points up in the ranks!
Don't Spend Your Platinum
Platinum is the premium currency in Warframe. While every player will get the first 50 platinum free, they can't be traded to other players.
You'd think that you'd be at an advantage if you spend it now and get a fast start but you'd be wrong! It would be in your best interest to save the platinum points in the start and earn more before you spend them.
You can earn more platinum points by either directly purchasing some or you can also trade your loot with other players.
Loot Anything and Everything
Whenever you set foot on missions, make sure you're making the most out of them. You need to loot everything from everywhere. You might have to break down storage pods or even harvest any item that you find.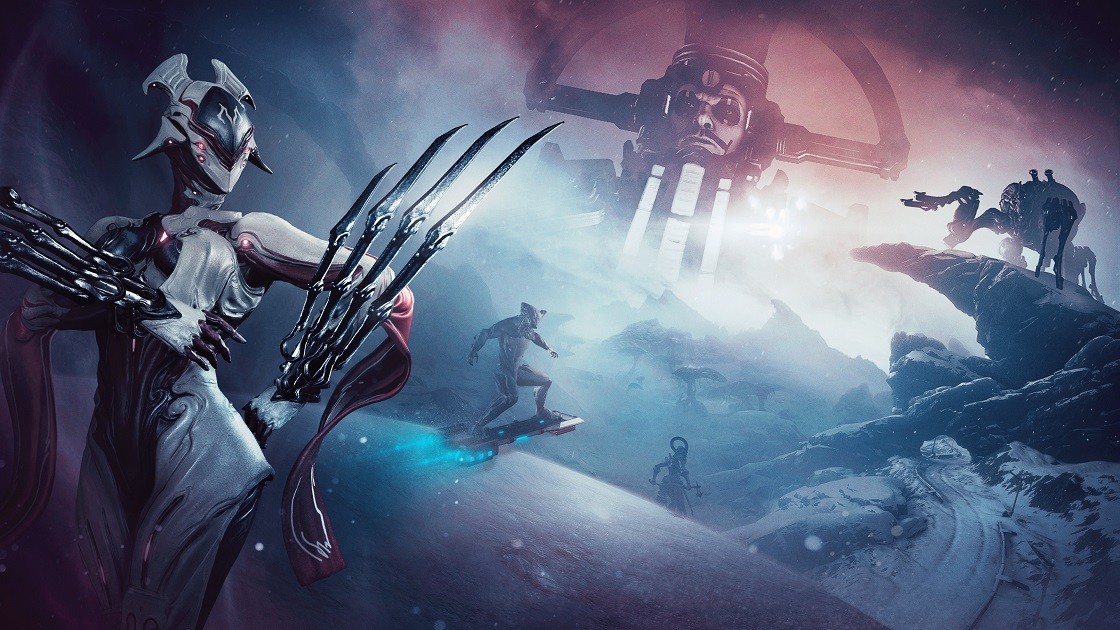 While your main goal would be to complete tasks, it would only help you if you loot resources for yourself. By gathering these resources and credits, you will face less trouble when it comes to crafting items.
In addition to all the tips, join a clan if you want to make life easier for yourself in the game.
Not only will you have players that you can go on missions with, but you can also trade items and create things with them.
Where to Play Warframe
You can play Warframe on your computer or laptop by downloading the game through the Steam website. And you'd be happy to know that the game is completely free!
However, you'd have to ensure that your OS is Windows 7 64-Bit with a processor of Intel Core 2 Duo e6400 or AMD Anthlon x64 4000+. For the best video quality, it's recommended to have a DirectX 11+ capable Graphics card with a 4 GB Ram and 35 GB available HD space.
You'll also have to ensure that you're using broadband internet connection. Do note that there is no Mac or Linux version currently available for Warframe.
Conclusion
In short, Warframe is quite the grind-heavy game. It requires a lot of energy and a lot of dedication to succeed in this game, and patience is essential because it's not easy to play!
This guide should help you learn the basics and how to make progress while you're still a beginner.